VIVOTEK Security Camera Brackets
(15)
Browse Security Camera Brackets
Security camera bracket products updated recently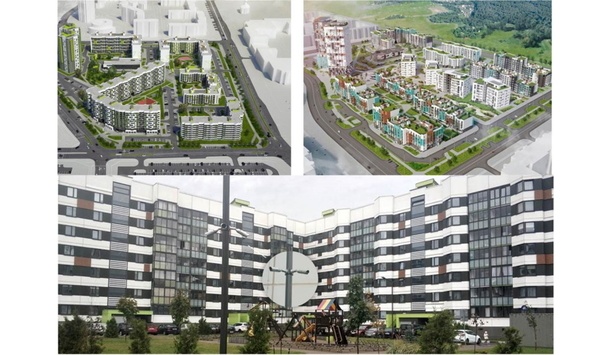 VIVOTEK IP Surveillance Cameras Deployed At New Borovaya Residential Project, Belarus
VIVOTEK, the global IP surveillance provider, has deployed its IP surveillance cameras in the residential project "New Borovaya," constructed by A-100 Development, one of the largest developers of residential and commercial real estate in Belarus. This deployment has been carried out by long-standing distributor DataStream DEP, and has successfully put into action the high-quality products and brand value of VIVOTEK. On land with a total area of more than 100 hectares, a whole district is being actively developed in line with the most modern European trends of improved urban living environments. Based on the principle of SMART and SOCIAL, the "New Borovaya" project is one of the most innovative and upscale developments in Minsk, the capital of Belarus. In order to ensure public safety and protect private property, А-100 Development pays special attention to the security of the huge residential complex. Bullet network cameras To meet the demanding requirements of the project, including high-quality imagery, reliable equipment from a global brand, excellent technical characteristics and optimal price, the distributor DataStream DEP had complete confidence in recommending VIVOTEK's IP surveillance solutions. VIVOTEK is honored to have this decade-long strategic partnership with A-100 Development VIVOTEK's IB8369A and IB8367A bullet-type network cameras were selected for video surveillance of streets, playgrounds and outdoor parking, while the FD8369A-V dome type cameras were chosen for the entrances of residential buildings. A single data transmission network has been built at the facility, which unites all cameras and provides easy-access to any camera. Surveillance solutions Commenced in 2014, development of the "New Borovaya" project will last for 10 years. In the first two quarters, solutions based on VIVOTEK IP surveillance cameras were implemented, the success of which has led developer А-100 Development to proudly place VIVOTEK solutions in its marketing materials, and confidently declare the reliability of this brand during both operation and for further cooperation. VIVOTEK is honored to have this decade-long strategic partnership with A-100 Development and looks forward to providing its latest surveillance solutions again in the near future.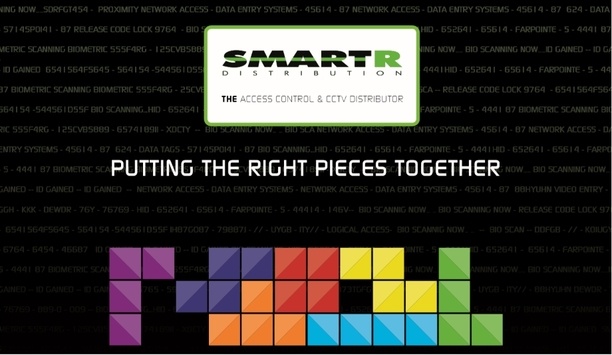 Smart R Distribution To Launch Its CCTV Division At The Security Event 2020
Smart R Distribution has announced it will be exhibiting at The Security Event which takes place at the NEC Birmingham on 28-30 April 2020. Simon Shawley, who recently joined Smart R Distribution in a business development role, says the exhibition will provide an ideal opportunity for the company to formally launch its new CCTV division. "Many of the visitors to The Security Event will know of Smart R Distribution as a specialist distributor of Access Control, with specialist knowledge in cards and reader technology, but we have in fact been supporting CCTV products for some time." "However, with both product sets now almost routinely being specified for the same projects, we believe the time is right for us to significantly increase our CCTV activities and work with installers and system integrators to generate new sales opportunities." Value-added distributor We are looking forward to presenting many of these products to existing and potential new customers" Smart R Distribution is confident that by combining the industry knowledge of founding directors, Derek Clenshaw and Neill Williams with Simon's extensive CCTV expertise, it will establish clear blue water between itself and other distributors by adding real value to the supply chain. The company takes pride in having built an enormously talented and highly trained pre and post sales team who are just one phone call away when installers and system integrators are looking for objective, professional advice on how to 'put the right pieces together' in terms of integrating Access Control and CCTV. Hanwha Wisenet L camera range In addition to distributing and offering first line technical support for an extensive range of door entry and access control solutions from many of the electronic security industry's manufacturers, Smart R Distribution is a distributor of Vivotek CCTV products. It is also one of just two UK distributors who are able to supply the keenly priced Wisenet L camera range manufactured by Hanwha Techwin. "We are looking forward to presenting many of these products to existing and potential new customers who visit stand G70," said Simon. "We will also take the opportunity to raise awareness of the new range of CCTV products from Comelit."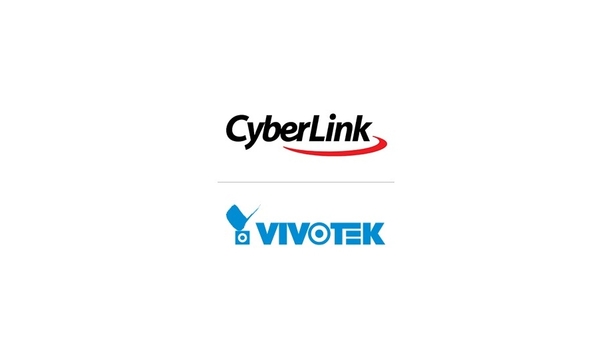 Intersec 2020: Cyberlink And Vivotek Announce Strategic Partnership That Combines Facial Recognition And IP Surveillance Solutions
CyberLink Corp., a pioneer of AI and facial recognition technologies, announced a strategic partnership with VIVOTEK, the global IP surveillance solution provider, adding CyberLink's FaceMe AI facial recognition engine to VIVOTEK's IP surveillance solutions. The new collaboration will be showcased in VIVOTEK's booth (#SAD37) at Intersec 2020 in Dubai, January 19-21, 2020. CyberLink's FaceMe AI Facial Recognition Engine will be integrated into VIVOTEK's network cameras and back-end video management software, enabling security operators to receive accurate facial recognition alerts based on both blacklists and whitelists. "The demand for facial recognition is booming, driven by the latest IoT and AIoT innovations, and enabling a wide array of scenarios across industries such as security, home and public safety, retail, banking and more," said Dr. Jau Huang, CyberLink's founder and CEO. IP surveillance industry "Each application is dependent on the performance of the cameras used to capture faces. CyberLink is pleased to partner with VIVOTEK, a world provider in surveillance cameras, and to integrate FaceMe into VIVOTEK devices to provide accurate and reliable solutions to the market." The image variability simulates real-world use cases where systems would be required to identify individuals "Founded in 2000, VIVOTEK has been dedicated to the IP surveillance industry for 20 years. Entering the era of AIoT, we will continue global partnerships to accelerate and enhance video applications by joining force with industry-leading analytic software providers," said Owen Chen, Chairman of VIVOTEK. "By partnering with CyberLink, we are very pleased to see our partnership being elevated to a new chapter today, further enhancing our goal to provide advanced video value for users around the globe." AI facial recognition engine Powered by deep learning and neural network algorithms, CyberLink FaceMe is one of the most accurate AI facial recognition engine. In a recent Face Recognition Vendor Test (FRVT) conducted by the U.S. National Institute of Standards and Technology (NIST), CyberLink has ranked 12th among all participants in FRVT 1:1 (WILD 1E-4), confirming that FaceMe is a facial recognition engine. The NIST FRVT WILD 1E-4 dataset consists of faces extracted from surveillance camera footage or photos, encompassing a wide array of real-world situations including a range of capture angles, poor lighting, or partially covered faces. The image variability simulates real-world use cases where systems would be required to accurately identify individuals in multiple different settings.
Featured white papers
RFID and Smartphone Readers in Physical Access Control
Download
Access Control & Intelligent Vehicle Screening
Download
How Plate Reader Technology Increases Your Perimeter Security
Download