Touchless Biometric Systems (TBS) Access Control Softwares
(2)
Browse Access Control Softwares
Access control software products updated recently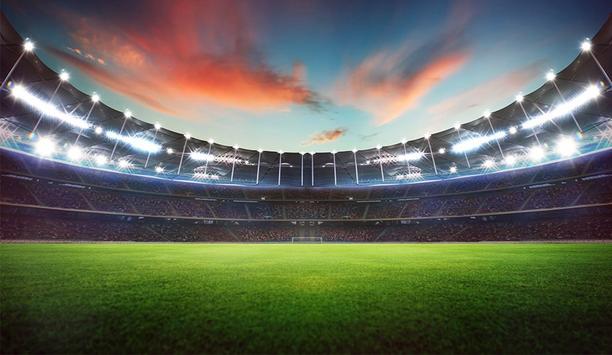 The New Marriage Between AI and Stadiums
Stadiums around the world are still paralyzed from the effects of COVID-19. Fans and spectators in masses have been absent from stadiums since April and there doesn't seem to be a concrete plan on how or when they'll be able to return to near capacity. The NBA recently opted to form a bubble philosophy concept in Disney's facilities, although it's been a relative success, it's also been a $200 million temporary solution. This then begs the question: How long can stadiums survive like this without spectator's present? History tells us that stadiums, venues and sport recover from disasters, so what can stadiums do to speed up the process? This is the catalyst for AI to be integrated on mass level to stadiums around the world. AI is the answer AI's role in getting fans and spectators back is huge, through capabilities such as: Social Distance Monitoring Crowd Scanning/Metrics Facial Recognition Fever Detection Track & Trace Providing Behavioural Analytics Technologies such as IREX.ai is now working alongside National Leagues, Franchises and Governing Bodies to implement AI surveillance software into their CCTV/surveillance cameras. This is now creating a more collaborative effort from the operations team in stadiums, rather than purely security. Stadiums around the world are still paralyzed from the effects of COVID-19 AI surveillance software such as IREX.ai when implemented into the surveillance cameras can be accessed by designated users on any device and on any browser platform. Crowd metrics Arming stadiums with AI-powered surveillance tools can detect crowd metrics such as "people counting" and "group statistics". This ensures stadium personnel can monitor social distancing with precision, accuracy and immediately. Alerts can be set up throughout parts of the stadium to alert senior staff members when overcrowding can appear with real time videos, analytics and photos to their hand-held device, such as a smartphone. Fever detection Thermal cameras have been implemented throughout facilities including stadiums and are helping assist to spot people with elevated temperatures. What IREX.ai implements is an alert system, coupled with facial recognition of any individual(s) that read an elevated body temperature. This alert system then provides security and health officials with a photo of the individual with the elevated body temperature, meaning staff can react quicker to the situation prevent this individual from entry. Pandemic monitoring by facial recognition Thermal cameras have been implemented throughout facilities including stadiums and are helping assist to spot people with elevated temperatures Through facial recognition, staff members will be able to locate individuals through simply uploading a photo. It has never been easier to find a person of interest. With masks becoming an everyday part of society, facial recognition has come under scrutiny regarding the accuracy when a mask is worn. Irex.ai still maintains a 96% accuracy with individuals wearing masks and can set up alerts for any individuals not wearing a mask. Another important aspect of facial recognition is finding persons of interest quickly through technology like IREX.ai's "searchveillance". The future is here. Designated staff can track a person from when they enter the stadium by simply uploading their photograph. An example of how this can assist stadium personnel is to help relocate lost children inside the stadium with their guardians/parents when they are separated. Another attribute would be any individuals banned from entering the stadium would trigger alerts once they appear under surveillance, a fantastic collaborative tool to use with Law Enforcement. Return on investment With security solutions, one of the biggest issues with any security investment is a lack of an ROI. This is where AI security is breaking the mould. The ability to provide business analytics, consumer/fan behaviours, traffic patterns, etc, allows other departments within the organization to gain vital information that can assist with their strategies and practices. Stadium security will never be the same in a post-COVID world, so why will its practices stay the same? AI & Stadiums is no longer the future, it's the 2020 solution.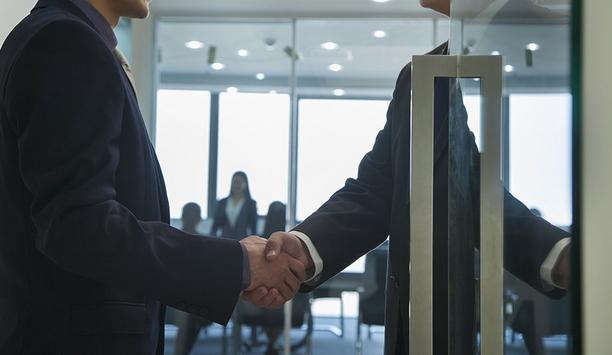 Thermal screening: The Technology That Will Lead Us Out of Lockdown
Across the world, the impact of the current pandemic has majorly disrupted how we function in our everyday lives, as a society, and the ways in which we do our jobs. Throughout, our personal safety and wellbeing, as well as that of our families, neighbours and colleagues, has been paramount - and adapting our day-to-day lives to meet social distancing measures has been a learning curve for us all. As we start to reassemble normal life, precautionary measures will continue to be put in place to achieve the universal aim of mitigating the spread of the virus as much as possible. As different countries reach new stages of this process, some parts of the world continue to live and work in lockdown, while some are beginning to open up. This means governments, as well as businesses and organizations, will need to think beyond one-way systems and sanitation stations to contain the risk of infection as more people begin to return to the outside world. Tracing the spread of COVID-19 Of course, this will need to be driven by higher-level support from leaders in government, healthcare and technology to develop innovative ways of tracking and tracing the spread of COVID-19. From contact tracing solutions, to self-reporting apps and thermal screening cameras – governments and businesses across Europe have a new responsibility to seek and reinforce the most effective ways to ensure people's safety. These measures are particularly pertinent to those reopening their doors as lockdown eases, and those returning to a daily routine of commuting to and serviced office spaces. As more and more people begin to move through public and commercial areas, we will rely more on technology to run in the background to ensure safety and wellbeing is monitored - much like that of the everyday CCTV camera. Thermal temperature screening cameras One piece of technology that we can expect to see as more commonplace is the thermal temperature screening cameras and monitoring system. An example of this kind of device, is D-Link's recently launched all-in-one, intelligent fever screening kit – which includes a dual-lens thermographic camera, blackbody calibrator, as well as integrated management software. Governments, as well as businesses and organizations, will need to think beyond one-way systems and sanitation stations to contain the risk of infection The premise of temperature screening cameras like this one, is to harness thermal imaging technology coupling it with AI to identify if a person is experiencing elevated temperatures, and raise the alarm automatically when someone at risk of spreading is detected. To monitor the progression or depletion of COVID-19, technologies such as AI facial recognition will play an important role in mitigating the risks of the virus spreading. Thermal cameras that use AI can easily capture and manage employee's temperature and stop their entrance if a fever is detected. For this reason, such devices are normally installed in a doorway or entrance to a building to quickly detect and identify those displaying symptoms before entering a building. This type of surveillance will be detrimental to the management of COVID-19 in the world of a 'new normal' – as companies feel their way out and learn as they go along with people's health and wellbeing continuing to be center of the mind. Just as lockdown has had an impact on physical as well as mental health, so too will the adjustment to living life post-pandemic. Not only in getting used to and dealing with the emotional and mental pressures of life on the 'outside' as they leave lockdown, but they also face the very real risk of contracting the virus and the worries they may have of spreading it. Appropriate installation of temperature screening Companies and organizations have a responsibility in these times to play a supportive role towards employees, such as allowing them to continue working from home until they feel comfortable to work in an office setting. Equally, as restrictions ease, employers have a duty to make the workplace a safe place that is able to uphold the wellbeing of staff, which is where, as we wait for a vaccine, we must make use of the available technology. However, in the case of the thermal camera, in order for it to deliver effective results, it must be installed appropriately. To support this, we have outlined some key points to consider when deploying a temperature screening camera here: Choose a solution that features a blackbody calibrator – a vital part for any temperature screening device. A blackbody calibrator is the basis for accurate calibration of infrared thermography devices and allows the device to accurately detect a fever. Check for facing windows or doorways and heat sources such as radiators as these increase the risk of stray heat or cold sources throwing off readings according to the ISO standard associated with this type of equipment Be wary of weather and changes in climate as the device will need time to acclimatise – in order for readings to be clear individuals coming in from outside must wait five minutes before being screened When mounted, the camera must face individuals head-on and in parallel with their face to capture the inner eye area which is crucial for temperature reading Consider an option using AI which will automatically recognize individuals based on photos in the system Check applicability and legality of temperature screening cameras before deploying There's a long way to go before life will fully return to normal. In the meantime, and to help everyone along the way, it's essential that the right measures are in place to protect the physical and mental wellbeing of those we are responsible for. For anyone who is exploring options, know that there is help out there to provide guidance and expertise on the solutions that will be right for you and your business - now, as we go through the remainder of lockdown, and as we slowly move back into everyday lives.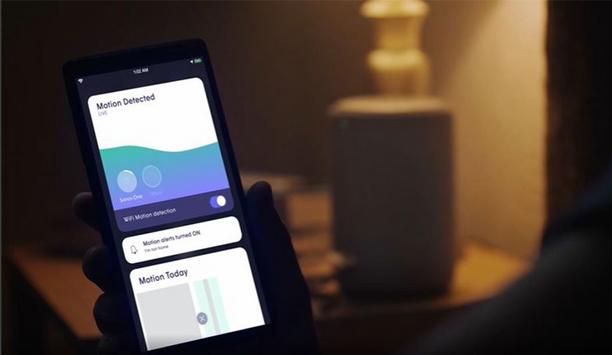 Wireless Technology Is Transforming Motion Detection
Motion detection is a key feature of security systems in residential and commercial environments. Until recently, systems have relied heavily on closed circuit television (CCTV) and passive infrared (PIR) sensors, which both require significant investment and infrastructure to install and monitor. Developments in wireless technology are increasing home security possibilities. Few years ago, these developments led Cognitive Systems to discover that the wireless signals surrounding oneself can be used to detect motion. Known in the wireless industry as WiFi sensing, this technology brings many benefits that other motion detection solutions have not been able to provide. The working of WiFi sensing At Cognitive Systems, the company has used WiFi sensing technology to develop a motion detection solution called WiFi Motion™, which measures and interprets disruptions in RF signals transmitted between WiFi devices. When movement occurs in a space, ripples in the wireless signals are created. WiFi Motion interprets these ripples and determines if an action, such as sending a notification, is needed. Enabling this functionality in a space is incredibly simple. With a software upgrade to only one's WiFi access point (or mesh router), motion sensing capabilities are layered into one's WiFi network. Existing connected WiFi devices then become motion detectors without detracting from their original functions or slowing down the network. Using artificial intelligence (AI), WiFi Motion establishes a benchmark of the motionless environment and learns movement patterns over time, which could be used to predict trends. This allows unusual movement patterns to be detected with greater accuracy while decreasing the potential for costly false alerts. WiFi Motion requires no line-of-sight or installation WiFi sensing and other home monitoring solutions All of these capabilities are made possible by WiFi sensing and together create a motion detection system that provides unparalleled accuracy, coverage, privacy and affordability compared to other solutions on the market. PIR integration is far more complex and imposes electronic and physical design restrictions compared to WiFi sensing. In terms of placement, PIR systems are difficult to install, requiring line-of-sight and a device in every room for localization. WiFi Motion requires no line-of-sight or installation and is also a scalable solution compared to PIR. Much like cameras, PIRs can only cover so much space, but WiFi Motion can cover the entire home and even detect motion in the dark and through walls, without adding additional devices to the home. WiFi Motion detects less distinguishing context than cameras and microphones, but more context than regular PIR sensors for the perfect balance of privacy and highly accurate motion detection. Privacy solution While cameras have been the security solution for years, WiFi Motion offers a more affordable solution that can rival the privacy and coverage capabilities of even the most high-end cameras. With such a wide coverage area, one might think that WiFi sensing infringes on privacy, but actually, the opposite is true. With WiFi Motion, the contextual information collected cannot be used to identify a specific individual, unlike cameras which can clearly identify a person's face or microphones, which can identify a person's voice. It is different from other smart home security options that use cameras and microphones because it only senses motion using WiFi signals - it doesn't "see" or "listen" like a camera or microphone would. This provides opportunities for added security in spaces where privacy might be a concern and installing a camera may not be a comfortable solution, such as bathrooms and bedrooms. The data collected is also anonymized and highly encrypted according to stringent industry privacy standards. Existing connected WiFi devices then become motion detectors Additional WiFi sensing applications Since WiFi sensing technology requires no additional hardware or subscription fees, it is much more affordable than other motion detection solutions. It can be used as a standalone solution, or it can be easily layered into more complex systems. This ease of integration, scalability and relatively low cost brings a lot of potential for various applications. Motion detection can trigger other smart devices in the network to turn lights on or off In eldercare, for example, WiFi sensing can be used to help seniors live comfortably in their homes for as long as possible. With the increasing aging population and high costs associated with care homes, the market for this application is considerable. Caregivers can use an app to monitor movement in their loved one's home and be alerted about unusual movement patterns that could indicate a concern. For smart homes and other environments that have a network of smart devices, the artificial intelligence (AI) component of the technology allows for improvements to automated features. Motion detection can trigger other smart devices in the network to turn lights on or off or make adjustments to the temperature in a room. Security for the commercial sector For office buildings and other commercial properties, it is easy to see how all of these features could be scaled up to offer a highly accurate and cost-effective motion sensing and smart device automation solution. Cognitive Systems is closely involved with the development of WiFi sensing technology, working with various industry groups to establish standards and help it reach its full potential. WiFi Motion is merely the tip of the iceberg in terms of motion sensing possibilities, but its applications in the world of security are undeniably compelling. It is an exciting time for the wireless industry, as one works with stakeholders in the security space to explore everything this technology can do.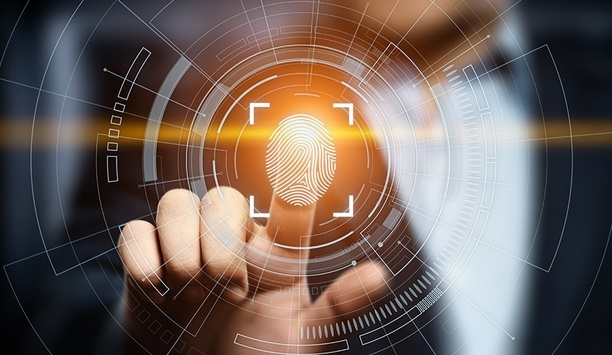 COVID-19 Worries Boost Prospects Of Touchless Biometric Systems
Spread of the novel coronavirus has jolted awareness of hygiene as it relates to touching surfaces such as keypads. No longer in favor are contact-based modalities including use of personal identification numbers (PINs) and keypads, and the shift has been sudden and long-term. Both customers and manufacturers were taken by surprise by this aspect of the virus's impact and are therefore scrambling for solutions. Immediate impact of the change includes suspension of time and attendance systems that are touch-based. Some two-factor authentication systems are being downgraded to RFID-only, abandoning the keypad and/or biometric components that contributed to higher security, but are now unacceptable because they involve touching. Touchless biometric systems in demand The trend has translated into a sharp decline in purchase of touch modality and a sharp increase in the demand for touchless systems, says Alex Zarrabi, President of Touchless Biometrics Systems (TBS). Biometrics solutions are being affected unequally, depending on whether they involve touch sensing, he says. Spread of the novel coronavirus has jolted awareness of hygiene as it relates to touching surfaces such as keypads "Users do not want to touch anything anymore," says Zarrabi. "From our company's experience, we see it as a huge catalyst for touchless suppliers. We have projects being accelerated for touchless demand and have closed a number of large contracts very fast. I'm sure it's true for anyone who is supplying touchless solutions." Biometric systems are also seeing the addition of thermal sensors to measure body temperature in addition to the other sensors driving the system. Fingerscans and hybrid face systems TBS offers 2D and 3D systems, including both fingerscans and hybrid face/iris systems to provide touchless identification at access control points. Contactless and hygienic, the 2D Eye system is a hybrid system that combines the convenience of facial technology with the higher security of iris recognition. The system recognises the face and then detects the iris from the face image and zeros in to scan the iris. The user experiences the system as any other face recognition system. The facial aspect quickens the process, and the iris scan heightens accuracy. TBS also offers the 2D Eye Thermo system that combines face, iris and temperature measurement using a thermal sensor module. TBS's 2D Eye Thermo system combines face, iris and temperature measurement using a thermal sensor module Another TBS system is a 3D Touchless Fingerscan system that provides accuracy and tolerance, anti-spoofing, and is resilient to water, oil, dust and dirt. The 2D+ Multispectral for fingerprints combines 2D sensing with "multispectral" subsurface identification, which is resilient to contaminants and can read fingerprints that are oily, wet, dry or damaged – or even through a latex glove. In addition, the 3D+ system by TBS provides frictionless, no-contact readings even for people going through the system in a queue. The system fills the market gap for consent-based true on-the-fly systems, says Zarrabi. The system captures properties of the hand and has applications in the COVID environment, he says. The higher accuracy and security ratings are suitable for critical infrastructure applications, and there is no contact; the system is fully hygienic. Integration with access control systems Integration of TBS biometrics with a variety of third-party access control systems is easy. A "middleware" subsystem is connected to the network. Readers are connected to the subsystem and also to the corporate access control system. An interface with the TBS subsystem coordinates with the access control system. For example, a thermal camera used as part of the biometric reader can override the green light of the access control system if a high temperature (suggesting COVID-19 infection, for example) is detected. The enrollment process is convenient and flexible and can occur at an enrollment station or at an administration desk. Remote enrollment can also be accomplished using images from a CCTV camera. All templates are encrypted. Remotely enrolled employees can have access to any location they need within minutes. The 3D+ system by TBS provides frictionless, no-contact readings even for people going through the system in a queue Although there are other touchless technologies available, they cannot effectively replace biometrics, says Zarrabi. For example, a centrally managed system that uses a Bluetooth signal from a smart phone could provide convenience, is "touchless," and could suffice for some sites. However, the system only confirms the presence and "identity" of a smart phone – not the person who should be carrying it. "There has been a lot of curiosity about touchless, but this change is strong, and there is fear of a possible second wave of COVID-19 or a return in two or three years," says Zarrabi. "We really are seeing customers seriously shifting to touchless."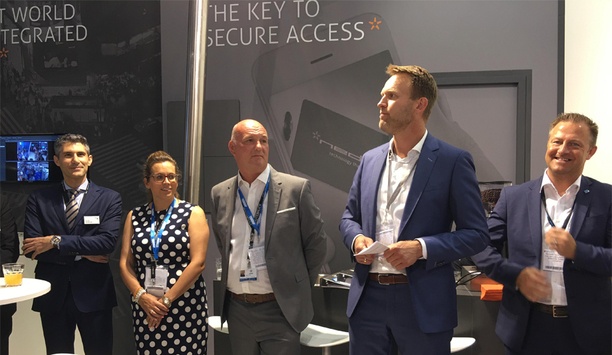 IFSEC 2017: Collaboration And Customer-centric Solutions Stand Out
With global events putting security at the forefront of everyone's minds, IFSEC International 2017 was a chance for the industry to come out in force. Over 600 exhibitors and numerous seminars kept visitors informed on the latest innovations in security products, solutions and best practice. Despite the challenging heatwave, exhibitors were raring to go for the three mercifully air-conditioned days of the exhibition. SourceSecurity.com took to the show floor to check out what exhibitors were talking about. [Pictured: Nedap Security Management welcomes new Managing Director Fokko van der Zee] Increasing ROI in vertical markets Sustainable partnerships overtake integrations Power in the hands of the customer Adding Value In Vertical Markets The big question for many exhibitors was how to stand out on a show floor (and in a market) dominated by larger commoditized brands. Manufacturers rose to the challenge by deliberately positioning themselves as solutions providers within specific vertical markets, rather than trying to compete on low cost products. For Vivotek, the Taiwanese IP surveillance specialists, the emphasis was on adding value in particular markets such as transport and retail. Alongside a lineup of 180° and 360° solutions, the manufacturer debuted its 12-megapixel fisheye camera, FE9391-EV, whose 360° lens technology makes it ideal for crowd detection and loitering-time analysis in the retail sector, in addition to traditional security applications. Vivotek's vertical market focus was further reinforced by demonstrations of its integrations with SeeTec and Wavestore. This collaboration forms part of the company's Solution Integration Alliance program, which aims to create better end-user solutions through integration of Vivotek products with partner technologies. Collaborating On Technology And Customer Support This was a theme which resonated across the show floor. The Promise Technology stand firmly emphasized collaboration, with presentations from the storage provider's IP camera partners including IronYun and Axis Communications. Particular importance was given to education and training for partners and end users to get the most out of integrated solutions. The emphasis for Promise Technology was on education and training for partners and end users Similarly, for Nedap Security Management, the increasing demand for connected systems means that open platform solutions are essential to excel within the security industry. As well as welcoming new Managing Director Fokko van der Zee, Nedap used its presence at the show to inform visitors about new and ongoing partnerships with key players in the industry. These partnerships include ASSA ABLOY, Touchless Biometric Systems and Milestone Systems. According to Jeroen Harmsen, Nedap's Director of Product Management, the ability to provide collaborative solutions is becoming a key differentiator in the security sector and beyond. While many companies pursue product integrations, what makes sustainable partnerships stand out is ongoing cooperation on issues such as customer support. This, according to Harmsen, is why the deep integration of Milestone's XProtect VMS and Nedap's AEOS access control system has been so successful. Making Customers' Lives Easier This insistence on customer service as a differentiating factor also extended to video surveillance manufacturers. However, not all exhibitors were aiming to achieve this through increased integration. Cisco Meraki, whose cloud-managed video system is relatively new to the security market, deliberately steers clear of the market trend for integration in favour of the 'Apple' approach, aiming to provide a comprehensive solution on one easy-to-use platform. The architecture is intended to make customers' lives easier by removing the NVR from the equation - video is stored on the edge and managed via the cloud, eliminating the ongoing costs and maintenance associated with traditional hardware solutions. Eagle Eye Networks president Ken Francis was also hoping to highlight the benefits of customer-friendly cloud surveillance at the show. The acquisition of Panasonic's Cameramanager has allowed Eagle Eye Networks to cater to smaller businesses with cameras connected directly to the internet. The company's cloud storage solution also includes Remote Power Cycling via an integrated PoE switch, allowing users to remotely repower cameras themselves with no training or expertise. Crucial to Eagle Eye Networks' customer-friendly outlook is the possession of its own local data centers worldwide, reducing cloud storage costs and allowing customers to choose where their video is stored. Making your security products stand out on a crowded show floor is no easy task, but IFSEC 2017 saw plenty of innovation from video surveillance, access control and intrusion providers alike. As competition increases, added value solutions, collaboration and ease-of-use are sure to help manufacturers make a splash at future shows!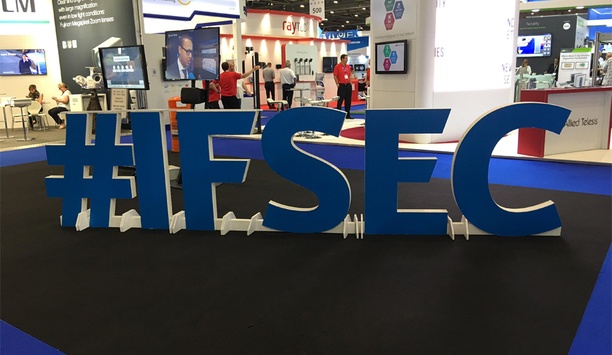 IFSEC 2017 Day 2: Exhibitors Shift Focus From Products To Solutions
Exhibitors at this year's IFSEC are thinking outside the box in terms of how they communicate their value proposition and how they interface with customers. In the process, some are rethinking how big trade shows like IFSEC fit with their goals. Panasonic's approach to the 'race to the bottom' Thomas Lausten, MOBOTIX new CEO How Gallagher benefits from IFSEC without exhibiting Panasonic Systems Communications Europe Panasonic Systems Communications Europe is one of several companies emphasizing solutions at IFSEC rather than products. In Panasonic's case, the approach helps to explain why the company doesn't have a traditional trade show stand. Instead, Panasonic opted to sponsor sessions in the security management education theater on the show floor, and to host potential customers in a (quieter, cooler) meeting room upstairs. "We are inviting some of our key integrators for general business meetings in a relaxed environment, and offering two lunch-and-learn events about cybersecurity," says John Boyle, Panasonic's Country Manager for the UK and Ireland. There was standing-room only at the cybersecurity events, he adds. TBS specialises in 3D touchless biometrics and offers a full portfolio of fingerprint biometric technologies Compelling Value Proposition Trade shows seem historically to be about "here's our new box," Boyle observes. "We would rather talk to customers and channel partners about what issues they face, whether it's counting people or detecting scenes." Panasonic is creating solutions that combine their own technologies with third party partners filling in any gaps. "We are creating value propositions that we can take to integrators. They need a new story to tell their customers, not just a new box. Let's look at Panasonic's technology and how that adds value. If we have a compelling value proposition, we are giving our integrators an opportunity to get more business." Boyle acknowledges that the Panasonic approach is a way to bypass the price-focused "race to the bottom" that is lowering camera prices. "Pricing comes later if the value of a solution has already been established," he notes. Touchless Biometric Systems Philippe Niederhauser, Head of Sales and Marketing for Touchless Biometric Systems (TBS), Switzerland, is amazed at how many people come to IFSEC seemingly to browse around with little focus on what they need. "There are people who don't really know what they are looking for," he comments. "If I go to a trade show, I know exactly what I want." Niederhauser also sees some of his fellow exhibitors missing the boat in terms of marketing, tending to emphasize products rather than solutions. "Some people just put products out there, and they look similar; it is hard to differentiate," he says. "This is where you need to show a difference in products, and communicate the value proposition." TBS specializes in 3D touchless biometrics, and offers a full portfolio of fingerprint biometric technologies, also including 2D optical, 2D capacitative, and 2D multispectral systems. MOBOTIX Keeps Focus On Technology A challenge in Thomas Lausten's new position is to communicate the advantages of MOBOTIX more effectively to the market Trends at this year's show are a big emphasis on cybersecurity, more integrated systems and applications that extend beyond the traditional definition of security, says Thomas Lausten, who just joined MOBOTIX as the new CEO. Cybersecurity is a strong suit of MOBOTIX, given the German video company's unique platform, an approach Lausten describes as "a computer with a lens." He says a challenge in his new position is to communicate the advantages of MOBOTIX more effectively to the market and to achieve the company's unrealized potential. "I don't see Mobotix as a traditional camera manufacturer," he says. "There is a fundamental difference between launching a camera and having a core philosophy as a company. I have been tasked with [managing] a company with a potential to be re-defined. Our mission is to develop a more open source company, although still an end-to-end solution, and a company that looks at the industry in a different way." He says the industry can expect new camera and software releases as MOBOTIX keeps its focus on technology. Quality Communication Through Smaller Events Gallagher, a New Zealand-based access control and perimeter security manufacturer, is an example of a company that seeks to benefit from IFSEC without exhibiting at the show. Steve Bell, Gallagher's Chief Technology Officer, traveled thousands of miles to the show for the networking opportunities, and Gallagher hosted a channel partner event in the evening, leveraging the fact that others have traveled to the show. "Trade shows are expensive outlays," says Bell. "For our strategy, we like more focused events, getting smaller groups together. Sometimes the big trade shows aren't focused enough. The people we might want to communicate with only have a short time, and it's a noisy environment. We don't have the quality communication we'd like to have. Smaller events provide more quality time." With manufacturers looking for new ways to engage with customers and build their businesses, the role of trade shows like IFSEC will, of necessity, continue to evolve.
Related white papers
5 Reasons To Integrate Mobile Technology Into Your Security Solution
Automatic Vehicle Identification: State Of The Industry 2020
How Analytics Engines Mitigate Risk, Ensure Compliance And Reduce Cost
Featured white papers
6 Questions To Ask When Choosing A Security System
Download
'Boosting On-Site Safety And Security
Download
Optimize Your Business with Analytics and AI
Download