Nortech Access Control Readers
(1)
Browse Access Control Readers
Access control reader products updated recently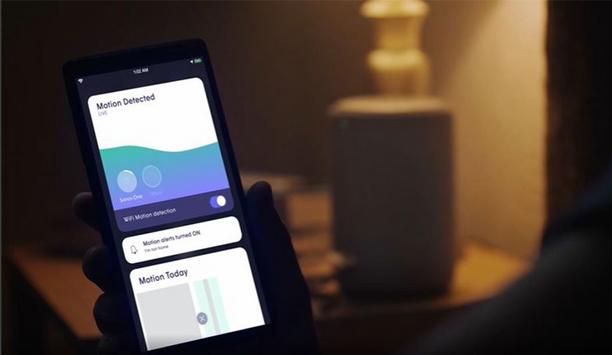 Wireless Technology Is Transforming Motion Detection
Motion detection is a key feature of security systems in residential and commercial environments. Until recently, systems have relied heavily on closed circuit television (CCTV) and passive infrared (PIR) sensors, which both require significant investment and infrastructure to install and monitor. Developments in wireless technology are increasing home security possibilities. Few years ago, these developments led Cognitive Systems to discover that the wireless signals surrounding oneself can be used to detect motion. Known in the wireless industry as WiFi sensing, this technology brings many benefits that other motion detection solutions have not been able to provide. The working of WiFi sensing At Cognitive Systems, the company has used WiFi sensing technology to develop a motion detection solution called WiFi Motion™, which measures and interprets disruptions in RF signals transmitted between WiFi devices. When movement occurs in a space, ripples in the wireless signals are created. WiFi Motion interprets these ripples and determines if an action, such as sending a notification, is needed. Enabling this functionality in a space is incredibly simple. With a software upgrade to only one's WiFi access point (or mesh router), motion sensing capabilities are layered into one's WiFi network. Existing connected WiFi devices then become motion detectors without detracting from their original functions or slowing down the network. Using artificial intelligence (AI), WiFi Motion establishes a benchmark of the motionless environment and learns movement patterns over time, which could be used to predict trends. This allows unusual movement patterns to be detected with greater accuracy while decreasing the potential for costly false alerts. WiFi Motion requires no line-of-sight or installation WiFi sensing and other home monitoring solutions All of these capabilities are made possible by WiFi sensing and together create a motion detection system that provides unparalleled accuracy, coverage, privacy and affordability compared to other solutions on the market. PIR integration is far more complex and imposes electronic and physical design restrictions compared to WiFi sensing. In terms of placement, PIR systems are difficult to install, requiring line-of-sight and a device in every room for localization. WiFi Motion requires no line-of-sight or installation and is also a scalable solution compared to PIR. Much like cameras, PIRs can only cover so much space, but WiFi Motion can cover the entire home and even detect motion in the dark and through walls, without adding additional devices to the home. WiFi Motion detects less distinguishing context than cameras and microphones, but more context than regular PIR sensors for the perfect balance of privacy and highly accurate motion detection. Privacy solution While cameras have been the security solution for years, WiFi Motion offers a more affordable solution that can rival the privacy and coverage capabilities of even the most high-end cameras. With such a wide coverage area, one might think that WiFi sensing infringes on privacy, but actually, the opposite is true. With WiFi Motion, the contextual information collected cannot be used to identify a specific individual, unlike cameras which can clearly identify a person's face or microphones, which can identify a person's voice. It is different from other smart home security options that use cameras and microphones because it only senses motion using WiFi signals - it doesn't "see" or "listen" like a camera or microphone would. This provides opportunities for added security in spaces where privacy might be a concern and installing a camera may not be a comfortable solution, such as bathrooms and bedrooms. The data collected is also anonymized and highly encrypted according to stringent industry privacy standards. Existing connected WiFi devices then become motion detectors Additional WiFi sensing applications Since WiFi sensing technology requires no additional hardware or subscription fees, it is much more affordable than other motion detection solutions. It can be used as a standalone solution, or it can be easily layered into more complex systems. This ease of integration, scalability and relatively low cost brings a lot of potential for various applications. Motion detection can trigger other smart devices in the network to turn lights on or off In eldercare, for example, WiFi sensing can be used to help seniors live comfortably in their homes for as long as possible. With the increasing aging population and high costs associated with care homes, the market for this application is considerable. Caregivers can use an app to monitor movement in their loved one's home and be alerted about unusual movement patterns that could indicate a concern. For smart homes and other environments that have a network of smart devices, the artificial intelligence (AI) component of the technology allows for improvements to automated features. Motion detection can trigger other smart devices in the network to turn lights on or off or make adjustments to the temperature in a room. Security for the commercial sector For office buildings and other commercial properties, it is easy to see how all of these features could be scaled up to offer a highly accurate and cost-effective motion sensing and smart device automation solution. Cognitive Systems is closely involved with the development of WiFi sensing technology, working with various industry groups to establish standards and help it reach its full potential. WiFi Motion is merely the tip of the iceberg in terms of motion sensing possibilities, but its applications in the world of security are undeniably compelling. It is an exciting time for the wireless industry, as one works with stakeholders in the security space to explore everything this technology can do.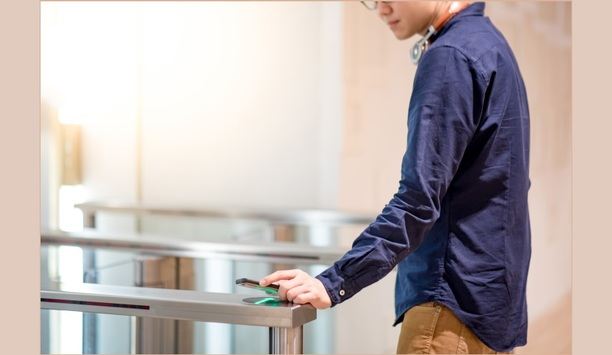 The Growth Of The Mobile Access Card Market In 2020
The emergence of smartphones using iOS and Android is rapidly changing the landscape of the IT industry around the world. Several industries, such as digital cameras, car navigation, MP3, and PNP, have been replaced by equivalent or even better performance using smartphones. Smartphones provide increasing portability by integrating the functions of various devices into a single unit which allows them to connect to platforms with network-based services and offer new services and conveniences that have never been experienced before. These changes have expanded into the access control market. Although not yet widespread, 'Mobile access cards' is one of the terminologies that everyone has been talking about. RF cards used for access security are being integrated into smartphones just as digital cameras and MP3s were in the past. While people might forget their access cards at home in the morning, they seldom forget their smartphones. Using smartphones for access control increases entry access reliability and convenience. Mobile/smartphone access control A key aspect of mobile credential is that it makes it possible to issue or reclaim cards without face-to-face interaction As in other markets, the combination of smartphones and access cards is creating a new value that goes beyond the simple convenience of integration enhancing the ability to prevent unauthorized authentication and entrance. People sometimes lend their access cards to others, but it is far less likely they might lend their smartphone with all their financial information and personal information – to another person. This overcomes an important fundamental weakness of RF cards. Another valuable aspect of mobile credential is that it makes it possible to issue or reclaim cards without face-to-face interaction. Under existing access security systems, cards must be issued in person. Since card issuance implies access rights, the recipient's identification must be confirmed first before enabling the card and once the card has been issued, it cannot be retracted without another separate face-to-face interaction. Mobile access cards In contrast, mobile access cards are designed to transfer authority safely to the user's smartphone based on TLS. In this way, credentials can be safely managed with authenticated users without face-to-face interaction. Mobile cards can be used not only at the sites with a large number of visitors or when managing access for an unspecified number of visitors, but also at the places like shared offices, kitchens and gyms, currently used as smart access control systems in shared economy markets. The market share of mobile access cards today is low even though the capability can offer real benefits to users and markets. While the access control market itself is slow-moving, there are also practical problems that limit the adoption of new technologies like mobile access cards. Use of Bluetooth Low Energy technology While NFC could be an important technology for mobile credential that is available today on virtually all smartphones, differences in implementation and data handling processes from various vendors prevents universal deployment of a single solution to all devices currently on the market. Accordingly, Bluetooth Low Energy (BLE) has been considered as an alternative to NFC. Bluetooth is a technology that has been applied to smartphones for a long time, and its usage and interface are unified, so there are no compatibility problems. However, speed becomes the main problem. The authentication speed of BLE mobile access card products provided by major companies is slower than that of existing cards. Enhancing credential authentication speed Authentication speed is being continuously improved using BLE's GAP layer and GATT layers The second problem is that mobile access cards must be accompanied by a supply of compatible card readers. In order to use mobile access cards, readers need to be updated but this is not a simple task in the access control market. For 13.56 MHz smart cards (which were designed to replace 125 kHz cards), it has taken 20 years since the standard was established but only about half of all 25 kHz cards have been replaced so far. Legacy compatibility and the need for equivalent performance, even with additional benefits, will drive adoption timing for the Access Control market. While BLE technology helps resolve the compatibility problem of mobile access cards, it can identify some breakthroughs that can solve the speed problem. Authentication speed is being continuously improved using BLE's GAP layer and GATT layers, and new products with these improvements are now released in the market. Making use of key improvements allows Suprema's mobile access card to exhibit an authentication speed of less than 0.5 seconds providing equivalent performance to that of card-based authentication. AirFob Patch MOCA System's AirFob Patch addresses the need for technological improvements in the access control market in a direct, cost effective, and reliable way – by offering the ability to add high-performance BLE to existing card readers – enabling them to read BLE smartphone data by applying a small adhesive patch approximately the size of a coin. This innovative breakthrough applies energy harvesting technology, generating energy from the RF field emitted by the existing RF reader – then converting the data received via BLE back into RF – and delivering it to the reader. By adding the ability to use BLE on virtually any existing RF card reading device, MOCA allows greater ability for partners and end users to deploy a technologically-stable, high performance access control mobile credential solution to their employees, using devices they already own and are familiar with. Adding MOCA AirFob Patch eliminates the need to buy and install updated readers simply to take advantage of mobile credential, lowering costs and risks, and increasing employee confidence and convenience. Growth forecast of mobile access card market in 2020 In 2020, forecasts show that the mobile access card market will grow far more rapidly Several companies have entered the mobile access card market, but they have not set up a meaningful product solution stream until 2019. In 2020, forecasts show that the mobile access card market will grow far more rapidly. Reviewing new entries into the market allows identification of the latest products that provide improving solutions to compatibility and speed problems. MOCA AirFob Patch addresses development plans in process today that overcome the legacy installed base of card readers – allowing rapid creation of an environment that can make immediate use of BLE mobile access cards. Integrated mobile digital ID With proven usability and within suitable environments, mobile access cards will also begin to make inroads into other markets, not just the access control market. In the sharing economy market, which seeks access management without face-to-face interaction, the integrated mobile digital ID led by the 'DID Alliance' will serve as a technical tool that can be used in access authentication – forging increasing links between the access control and digital ID markets.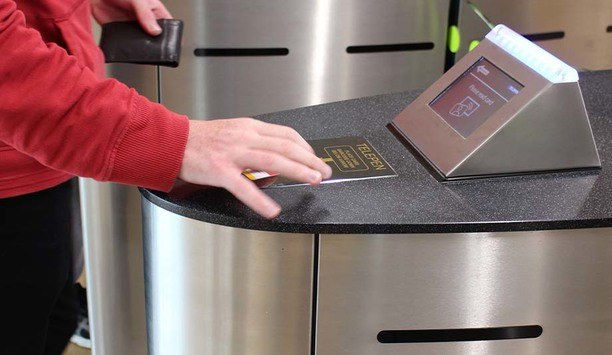 Entrance Control Vs Access Control: Similarities And Differences
Entrance control and access control - of the physical kind - are common terms in the security industry which are often used interchangeably, but should they be? Having worked both sides of the fence, with previous roles at TDSi and HID and now the Major Accounts and Marketing Manager at Integrated Design Limited, Tony Smith highlights the subtle but important differences between these two terms and the systems they refer to, outlining how they should work together to achieve optimal security. Access control is a system which provides discriminating authentication Access control provides a discriminating authentication process and comprises the software or hardware that defines the criteria for acceptance or denial Used to describe a system which performs identification of users and authentication of their credentials (deciding whether or not the bearer of those credentials is permitted admission) access control is an incredibly broad term. Access control provides a discriminating authentication process and comprises the software or hardware that defines the criteria for acceptance or denial of an individual to a restricted area. Entrance control – such as security turnstiles - takes the output of that validation and has the capability to see whether that criteria is being adhered to, either granting or denying access as appropriate. Entrance control is the hardware responsible for keeping people honest If access control verifies authorized personnel using their credentials – their face, fingerprints, PIN number, fob, key card etc – and decides whether or not they are permitted access, entrance control is the hardware which enforces that decision by making users present their credentials in the correct way, either opening to allow pedestrian access or remaining closed to bar entry and potentially raising an alarm. For example, a card reader acts as an access control device, recognizing the card holder as having the correct permissions and saying 'yes, this person can pass'. But, it's the entrance control system – a turnstile, for example – which actually physically allows or denies access. Physical access and video surveillance Some entrance control systems don't feature a physical barrier, however. Fastlane Optical turnstiles will not physically stop an unauthorized person from passing through, and instead alarm when someone fails to present valid credentials, alerting security staff that a breach has occurred. These kinds of turnstiles are suited to environments which just need to delineate between the public and secure side of an entrance, with less need to physically prevent unauthorized users from entering. State of the art access control integrations have been installed for award-winning complex, The Bower It's also possible to capture video footage of any incidents, allowing security personnel to identify users failing to abide by the access control system's rules, using It's also possible to capture video footage of incidents, allowing security personnel to identify users failing to abide by access control system rules the footage to decide on the level of response required. The breach could have been the result of a member of staff being in a hurry and failing to show their card before passing through, in which case they can be reminded about the security protocol. Or, it could be an unidentified person who needs to be escorted from the premises. Entrance control and access control working together For optimum security, access control and entrance control should work together, with the entrance control system enhancing the use of the access control system, making it more efficient and better value for money. The two can't effectively operate without each other. Security turnstiles, for example, require something to tell them that someone is about to enter – the access control system does this – and, the access control system needs a method of stopping people when they don't badge in correctly. The two systems are complementary.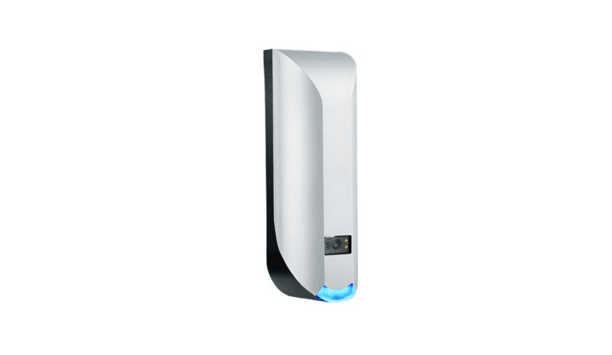 Nortech Announces Multiple Technology Access Control Reader NVITE
Nortech announced its most advanced NVITE multiple technology reader, designed for contactless identification. The NVITE supports a wide range of credential technologies including QR, Proximity Cards, Smartcards, BLE and NFC, making it an effective access control reader. The NVITE solves one of the major issues in larger sites with multiple facilities and mixed technology credentials, by providing an all-in-one reader solution. It also simplifies the transition from one technology to another without having to replace and re-install the reader. It's a future-proof technology offering more flexibility, increased convenience, enhanced security identity management, and improved human resource management. Multi-technology reader "The NVITE multi technology reader reads multiple credential technologies, enables contactless identification and includes mobile ID Protocol for implementation with third part Apps. We have already received many enquiries for Nedap's NVITE, the latest product in their AVI portfolio and are very excited to officially launch the product in the UK," Stephen Blackler, Managing Director. NVITE offers seamless integration and supports a variety of well-established industry-standard protocols, such as Wiegand, clock & data and serial connections such as RS485. It also supports the Open Supervised Device Protocol (OSDP) for advanced and secure communication between the NVITE reader and the control panel. LED and beeper indication The built-in high intensity red, green and blue LED's provide the user with visual feedback that the credential has been read or authorized. The LED and beeper functionality can be either controlled by the access control panel or pre-reconfigured. The NVITE reader is ideal for mounting at a height of about 1.5 meters. The reader is IP65 rated, so it can be used outdoors as well as indoors. The reader is fitted with a tamper switch. Secure channel protocol Mobile ID Protocol for implementation with third party Apps. OSDP v2 supported including secure channel protocol. Read range: BLE up to 15 meters (may be restricted by cellphone app). NFC, LF proximity card and smartcard up to 5cm.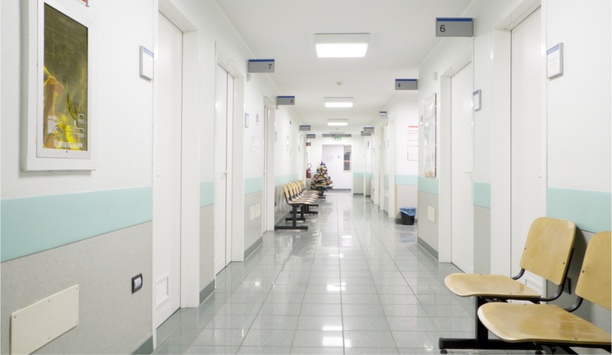 Does Long-range Access Control Offer A Future Solution For Healthcare?
Across the globe, healthcare providers and facilities from care homes to hospitals and private clinics are working around the clock to reduce the risk to their staff and reduce the spread within their facilities. There are increasing reports in the UK that the virus has devastating effects in care homes, with fears that the US will be next in tow. The impacts on healthcare staff have also been stark with absence levels growing. In some health bodies across the UK up to almost 20% of their staff are off sick. The consequences of COVID-19 are clear to see in the short term, but it may also drive the need for technology that will help mitigate against pandemics and the spread of disease in the long term. One of these technologies that offers some promise is long-range RFID. The value offered is more than just security and safety Why long-range RFID? The value offered is more than just security and safety. Implemented correctly, it not only helps minimize the dangers posed to staff and patients, but also helps improve the efficiency and workflow around the facility. Here are 5 reasons long-range access control is part of the solution: Reduce contact spread of viruses Most viruses spread through droplets inhaled from someone else's cough or sneeze. But a common indirect way of infection is germs being passed on when people touch surfaces such as doors, pin pads and handles. This can lead to the dangerous spread within healthcare facilities as it only takes one infected person to spread the virus to those that touch the same surface. Hence, during the current times of peak capacity, the risk increases. The right long-range access control solution can help minimize the risk by reducing shared contact points. Integrating vehicle and people access Long-range RFID is gaining traction as a complete people and vehicle solution. As an ideal solution that automates vehicle access without the need for ticket stations, pin pads or manned gates, members of staff can now go from their doorstep to the room they are required in without having to touch surfaces in order to access the car park and building. All of this can be done from a card that is transferred from a special holder in your car to a land yard for centrally managed, hands-free access around the facility. Card readers providing hands-free access around the facility More efficient building workflow Time is a precious commodity for medical staff and any time that is wasted on trying to enter the building, search for a badge or entering a PIN should be limited. Once in the building, a long-range electronic ID badge allows automated access around the building without having to present a card to the reader. For more emergency situations, its also common to attach cards to push trolleys, wheelchairs and other heavy equipment to help protect staff and patient safety. Fight against theft It's a sad circumstance that in times of crises, theft is an issue that healthcare facilities have to deal with. Amid global shortages, there have been numerous cases of masks, medical equipment and other supplies being stolen from hospitals. A modern access control solution using long range readers can help by keeping supplies locked in a dedicated room with access granted only for approved staff ID badges, whilst also restricting access in staff car parks to only approved staff members. Proactively manage the flow of staff members in your facility Access control software offers a unique insight of real-time data Access control software offers a unique insight of real-time data into key staff members and their movements within the building. This software can then compile the data collected into reports which can help reveal bottlenecks in the flow of staff members around the facility. In the case of an emergency, an access system with connections to readers and cameras, can lock/unlock certain doors, or revoke access to particular people in case their badge was stolen. Whilst we cannot accurately predict what the world will look like post COVID-19, long-range RFID technology could prove to be a powerful tool going forward. It offers solutions that go beyond just security, and helps healthcare facilities build a better future by improving workflow, manage medical equipment, protect patients, staff and visitors from infection and future pandemics.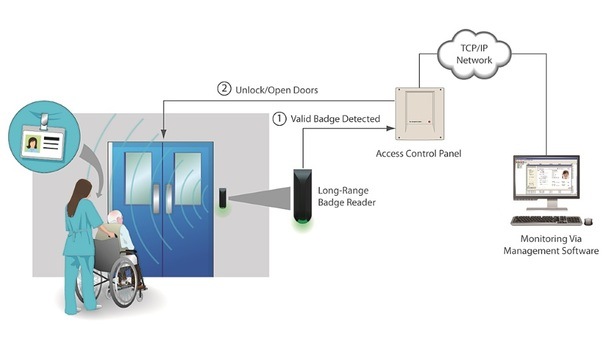 Nortech Stresses On Access Control Systems To Effectively Secure, Manage Hospitals And Residential Care Homes
Often spread over large premises, housing expensive equipment and with a high number of visitors accessing the site every day, care homes face numerous threats. Care home safety and security is a big issue, and ensuring the safety of patients, staff, visitors and assets is a top priority but also a challenge, so by installing access control systems workers are able to easily manage areas around a building. Access control systems can also carry out functions such as time and attendance, staffing level management and parking management. "Access control systems are increasingly being used to enhance safety and security in residential care homes by restricting and monitoring the movement of staff, residents and visitors without impacting on the residents' everyday lives," say access control specialists, Nortech. "Installing an effective access control system not only provides a flexible form of security but also one that is bespoke to each individual site." Importance of access control systems Access control can be anything from hard copy visitor books through to identity cards for doors, gates and vehicle barriers Access control allows staff to manage, control, monitor and restrict the movement of people or vehicles in, out and around an individual site. Access control can be anything from hard copy visitor books through to identity cards for doors, gates and vehicle barriers. Access control systems can be easily installed to ensure that only authorized persons can access specific areas. In more sophisticated facilities, systems can also be used to restrict access to areas that need to be kept separate for the safety of other patients, such as isolation rooms. Access control solutions in care homes Care homes are known to be targets for criminals because they hold valuable goods such as computers and IT equipment and sensitive patient data as well as the personal possessions of staff, visitors and patients. To combat this and deter thieves, a growing number of premises are now installing access control systems to offer instant, flexible protection. One system Nortech can offer is a hands-free access control solution which is both secure and user-friendly. This Nortech system uses Nedap's uPASS access readers which offer both convenience and security. UHF ID badges and uPASS access readers Each member of staff is issued with a long-range (UHF) electronic ID badge that they carry on a lanyard or clip. The UHF ID badges are automatically read by the uPASS readers at a distance of up to 2m allowing staff access though doors without the need to physically present their ID card to the reader. Two advantages of this hands-free system are that it allows staff to push trolleys or wheelchairs or to carry equipment easily around a care home whilst also avoiding the spread of germs or viruses through constant contact with door handles. Integrating access control system with security solutions Access control systems can work on a small scale for just one door or used as part of a wider security system The ease of integrating access control with other security measures is another reason why the system is so appealing, as access control software enables hospitals and care homes to provide even tougher protection for their sites. The systems are often effectively linked to the likes of CCTV, property marking, perimeter protection or intruder alarms. Access control systems can also work on a small scale for just one door, as well as being used as part of a wider security system. They provide users with a great deal of flexibility according to individual requirements. Enhancing security of hospitals, residential care homes By using access control as a method of security, different authorization levels can be easily set, thereby preventing people from accessing areas they do not have clearance for. New photo ID cards can also be created instantly for new staff or if a replacement is required. Electronic access control systems are increasingly being used to enhance safety and security in hospitals and residential care homes. In these environments, staff often needs to gain access through doors while escorting patients in wheelchairs or beds or when carrying sterile equipment, etc. so hands-free access is the ideal solution. Card-based access control systems Managers, trained staff, ancillary staff, residents and visitors can all be assigned a pass card that will allow them access around the building appropriate to their status. Nortech has supplied products and solutions to the security industry for over 25 years as an independent British company. The company uses extensive experience and expertise to create new security products to fit their clients' needs and designs everything with the customer in mind.
Related white papers
Physical Access Control In Higher Education
5 Reasons To Integrate Mobile Technology Into Your Security Solution
11 Considerations For Embedded System RFID Readers