Nortech Access control systems & kits
(9)
Browse Access control systems & kits
Access control system products updated recently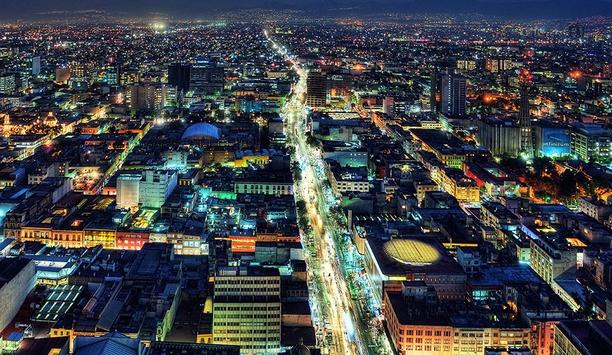 Safety In Smart Cities: How Video Surveillance Keeps Security Front And Center
Urban populations are expanding rapidly around the globe, with an expected growth of 1.56 billion by 2040. As the number of people living and working in cities continues to grow, the ability to keep everyone safe is an increasing challenge. However, technology companies are developing products and solutions with these futuristic cities in mind, as the reality is closer than you may think. Solutions that can help to watch over public places and share data insights with city workers and officials are increasingly enabling smart cities to improve the experience and safety of the people who reside there. Rising scope of 5G, AI, IoT and the Cloud The main foundations that underpin smart cities are 5G, Artificial Intelligence (AI), and the Internet of Things (IoT) and the Cloud. Each is equally important, and together, these technologies enable city officials to gather and analyze more detailed insights than ever before. For public safety in particular, having IoT and cloud systems in place will be one of the biggest factors to improving the quality of life for citizens. Smart cities have come a long way in the last few decades, but to truly make a smart city safe, real-time situational awareness and cross-agency collaboration are key areas which must be developed as a priority. Innovative surveillance cameras with integrated IoT Public places need to be safe, whether that is an open park, shopping center, or the main roads through towns Public places need to be safe, whether that is an open park, shopping center, or the main roads through towns. From dangerous drivers to terrorist attacks, petty crime on the streets to high profile bank robberies, innovative surveillance cameras with integrated IoT and cloud technologies can go some way to helping respond quickly to, and in some cases even prevent, the most serious incidents. Many existing safety systems in cities rely on aging and in some places legacy technology, such as video surveillance cameras. Many of these also use on-premises systems rather than utilising the benefits of the cloud. Smart programming to deliver greater insights These issues, though not creating a major problem today, do make it more challenging for governments and councils to update their security. Changing every camera in a city is a huge undertaking, but in turn, doing so would enable all cameras to be connected to the cloud, and provide more detailed information which can be analyzed by smart programming to deliver greater insights. The physical technologies that are currently present in most urban areas lack the intelligent connectivity, interoperability and integration interfaces that smart cities need. Adopting digital technologies isn't a luxury, but a necessity. Smart surveillance systems It enables teams to gather data from multiple sources throughout the city in real-time, and be alerted to incidents as soon as they occur. Increased connectivity and collaboration ensures that all teams that need to be aware of a situation are informed instantly. For example, a smart surveillance system can identify when a road accident has occurred. It can not only alert the nearest ambulance to attend the scene, but also the local police force to dispatch officers. An advanced system that can implement road diversions could also close roads around the incident immediately and divert traffic to other routes, keeping everyone moving and avoiding a build-up of vehicles. This is just one example: without digital systems, analyzing patterns of vehicle movements to address congestion issues could be compromised, as would the ability to build real-time crime maps and deploy data analytics which make predictive policing and more effective crowd management possible. Cloud-based technologies Cloud-based technologies provide the interoperability, scalability and automation Cloud-based technologies provide the interoperability, scalability and automation that is needed to overcome the limitations of traditional security systems. Using these, smart cities can develop a fully open systems architecture that delivers interoperation with both local and other remote open systems. The intelligence of cloud systems can not only continue to allow for greater insights as technology develops over time, but it can do so with minimal additional infrastructure investment. Smart surveillance in the real world Mexico City has a population of almost 9 million people, but if you include the whole metropolitan area, this number rises sharply to over 21 million in total, making it one of the largest cities on the planet. Seven years ago, the city first introduced its Safe City initiative, and ever since has been developing newer and smarter ways to keep its citizens safe. In particular, its cloud-based security initiative is making a huge impact. Over the past three years, Mexico City has installed 58,000 new video surveillance cameras throughout the city, in public spaces and on transport, all of which are connected to the City's C5 (Command, Control, Computers, Communications and Citizen Contact) facility. Smart Cities operations The solution enables officers as well as the general public to upload videos via a mobile app to share information quickly, fixed, body-worn and vehicle cameras can also be integrated to provide exceptional insight into the city's operations. The cloud-based platform can easily be upgraded to include the latest technology innovations such as license plate reading, behavioral analysis software, video analytics and facial recognition software, which will all continue to bring down crime rates and boost response times to incidents. The right cloud approach Making the shift to cloud-based systems enables smart cities to eliminate dependence on fiber-optic connectivity and take advantage of a variety of Internet and wireless connectivity options that can significantly reduce application and communication infrastructure costs. Smart cities need to be effective in years to come, not just in the present day, or else officials have missed one of the key aspects of a truly smart city. System designers must build technology foundations now that can be easily adapted in the future to support new infrastructure as it becomes available. Open system architecture An open system architecture will also be vital for smart cities to enhance their operations For example, this could include opting for a true cloud application that can support cloud-managed local devices and automate their management. An open system architecture will also be vital for smart cities to enhance their operations and deliver additional value-add services to citizens as greater capabilities become possible in the years to come. The advances today in cloud and IoT technologies are rapid, and city officials and authorities have more options now to develop their smart cities than ever before and crucially, to use these innovations to improve public safety. New safety features Though implementing these cloud-based systems now requires investment, as new safety features are designed, there will be lower costs and challenges associated with introducing these because the basic infrastructure will already exist. Whether that's gunshot detection or enabling the sharing of video infrastructure and data across multiple agencies in real time, smart video surveillance on cloud-based systems can bring a wealth of the new opportunities.
Biometrics Provides Industries With Security, Access Control And Data Protection
Several major players vigorously employ biometric recognition technologies around the globe. Governments use biometrics to control immigration, security, and create national databases of biometric profiles. Being one of the most striking examples, the Indian Aadhaar includes face photos, iris, and fingerprints of about 1.2 billion people. Financial institutions, on their part, make use of biometrics to protect transactions by confirming a client's identity, as well as develop and provide services without clients visiting the office. Besides, biometric technology ensures security and optimizes passenger traffic at transport facilities and collects data about customers, and investigates theft and other incidents in retail stores. Widespread use of biometrics Business, which suddenly boosted the development of biometrics, is an active user of biometric technology Business, which suddenly boosted the development of biometrics, is another active user of biometric technology. Industries choose biometric systems, as these systems are impossible to trick in terms of security, access control, and data protection. Being in demand in business, these three tasks are also relevant for the industry. However, the use of biometrics at industrial sites is discussed unfairly seldom. Therefore, it is the face identification that is the most convenient there, as workers often use gloves, or their hands may be contaminated, and the palm pattern is distorted by heavy labor. All these features make it difficult to recognize people by fingerprints or veins and significantly reduce identification reliability. Therefore, industries seek facial recognition solutions. Thus, let us demonstrate the application of face recognition technology at different enterprises, regardless of the area. Facial recognition use in incident management Facial biometric products are known to automate and improve the efficiency of security services by enriching any VMS system. These systems provide an opportunity of instantly informing the operator about recognized or unrecognized people, and their list membership, as well as save all the detected images for further security incident investigation. Furthermore, some sophisticated facial biometric systems even provide an opportunity to build a map of the movements of specific people around a site. Besides, it is relevant not only for conducting investigations but also in countering the spread of the COVID-19 virus. Identifying and tracking COVID-19 positive cases Therefore, if an employee or visitor with a positive COVID-19 test enters a facility, the system will help to track his/her movement and identify his/her specific location. It will also help to take the necessary measures for spot sanitary processing. Thus, the introduction of biometric facial recognition at the industrial enterprise can improve and speed up the incidents' response and investigations without spending hours watching the video archive. Access control system to secure physical assets The right access control system can help industries secure physical and informational assets The right access control system can help industries secure physical and informational assets, cut personnel costs, and keep employees safe. Facial recognition systems may enrich access control systems of any company by providing more security. As biometric characteristics, by which the system assesses the compliance of a person with the available profiles in the database, cannot be faked or passed. The human factor is also reduced to zero, due to the fact that while identity documents can be changed, the inspector can make a mistake or treat his/her task carelessly, be in collusion with an intruder, the biometric system simply compares a person in front of the camera with the biometric profiles database. Biometric facial identification software For example, RecFaces product Id-Gate, a specialized software product for reliable access control to the site, checks the access rights by using biometric facial identification alone or in conjunction with traditional IDs (electronic passes, access keys, etc.), which means that there is almost a zero probability of passing to the site by someone else's ID. The access control system's functionality allows one to strictly account the number and time of all the facility's visitors and also track their movement. When unauthorized access is attempted or a person from the stop list is detected, Id-Gate sends an automatic notification to the access control system and operator. Enhanced data and information security Even despite the division of access to different industrial enterprise areas, the security service needs to provide independent information system security. Employees with the same facility access rights may have different access rights to data. However, in that case, a personal password is not enough, as an employee may forget it, write it down and leave it as a reminder, tell a colleague to do something for him/her during the vacation, or just enter it at another person's presence. Password-free biometric authentication systems make the procedure user-friendly and secure Password-free biometric authentication Password-free biometric authentication systems make the procedure user-friendly and secure. Such systems usually provide an option of two-step verification when successful password entry is additionally confirmed by biometric recognition. Hence, it is particularly relevant due to the current lockdown in many countries. To sum up, the application of biometric technologies solves several issues of the industry, such as: Optimizes and partially automates the work of the security service, as it provides reliable identification and verification of visitors/employees, reduces the amount of time spent on finding a person on video and making a map of his/her movements, without spending hours on watching video archive in case of investigation. Provides a high level of reliability and protection from unauthorized access to the enterprise and the information system. Provides a two-step verification of the user/visitor (including password and biometric data) and almost eliminates the risk of substitution of user data/ID.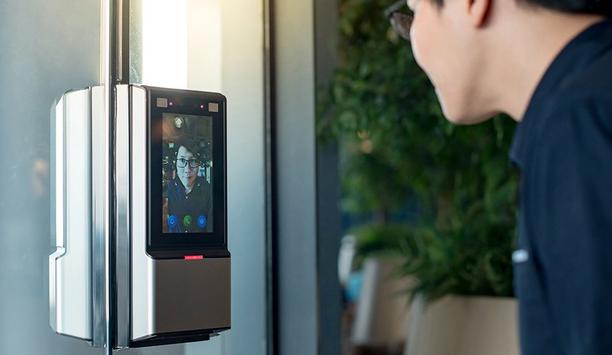 Physical Security in 2021: Post-Pandemic Solutions
In a world forever changed by the coronavirus pandemic, companies worldwide are now expanding their concept of physical security to best safeguard their facilities and employees. Few incidents have had as much of an impact on businesses globally as the COVID-19 pandemic; much of the world is still struggling to contain COVID-19, navigating the lasting effects and exploring what the "new normal" looks like. While some organizations are still engaged primarily in "anywhere operations", i.e. remote work, many organizations are implementing strategic physical security solutions that better protect everyone through the use of video surveillance technology and advanced intelligence capabilities. As this new normal takes hold within the business environment, security strategies will largely be centered around several key initiatives like access control, people counting, occupancy controls, temperature screening, contact tracing, and reducing office touch points. With the use of a video management system (VMS) in the shadow of COVID-19, occupancy data from a VMS can trigger a lockdown and not permit new entrants until the occupancy drops below a certain threshold; this is significantly useful for organizations that have returned to in-person work. But there's a caveat: though many legacy security systems are being re-evaluated to allow for touchless or frictionless access control — a move designed to eliminate the need for employees and visitors to physically touch a surface when using an access control system — upgrading the outdated technologies can be cumbersome and expensive, especially for organizations that had not planned for an interruption like the pandemic. Security contractors will be vital So, what is the solution? Security contractors will play a vital role in helping end-users across a range of vertical markets — large and small — to achieve their goals in the new paradigm. For some, this may mean leveraging existing access control and video surveillance systems with upgrades where needed. For others, an entire overhaul is made possible with budget friendly solutions for businesses to migrate to integrated access control through end-to-end security solutions that tie into existing infrastructures without major disruptions (meaning the organization will never be left vulnerable). Cybersecurity is becoming even more intertwined with physical security There is massive transformation occurring in the security industry, most notably the movement to digitise physical access and integrate it with video management systems and surveillance. This shift means that cybersecurity is becoming even more intertwined with physical security, allowing organizations the ability to correlate the metadata of people's behaviors and activities — a plus point for those looking to remain vigilant against future pandemic-esque business interruptions. Access, video, and audio are converging into consolidated platforms. Due to lower costs and pairings with IP-based, wireless infrastructure, there are infinite solution configurations. IT security requirements are beginning to apply to physical security because of this integrated infrastructure. Multi-factor authentication The security industry is also beginning to see a trend of multi-factor authentication, which is going to dominate in the days to come as it makes solutions more reliable. Most people carry smartphones these days, which have green check communication capabilities that allow easy multi-factor authentication. Costs are going down, and algorithms are getting better, making more people willing to try it. Some new solutions have both the fingerprint reader and a camera for facial biometrics Some new solutions have both the fingerprint reader and a camera for facial biometrics. Cameras and CCD modules cost almost nothing, and they do not have to be super high-end anymore, especially if organizations are doing one-to-one verification. It's not just about security now; it is security, health, and safety. Access control with video, intelligent readers, and credentials is a perfect platform for next generation solutions.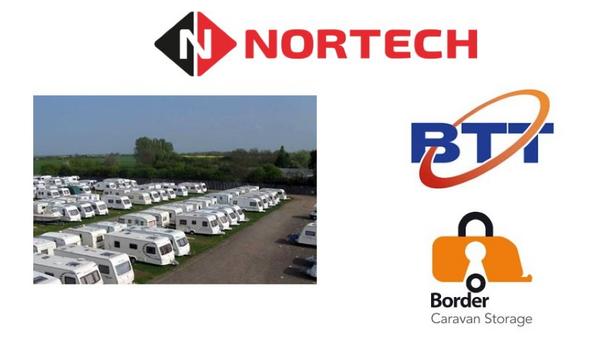 Nortech Control Systems Provides UPASS Long-Range Reader And Tags To Facilitate Asset Management At Border Caravan Storage Site
Border Caravan Storage, a family run business that offers storage for 170 caravans, motor homes and trailers has been operated by Keith, Alison and Helen Rogers for over 15 years. The site used an access control system to control access to the site, but there wasn't an ideal method of tracking which units were on site, at any given time. The management team had been using a manually operated display board that was prone to error, so they decided to look for a reliable automatic method of identifying which units were on site. Airlock system with uPASS long-range reader The Border management team spoke to Paul Evans of BTT Comms (ex MMV), who suggested using Nortech's airlock system, where vehicles have to pass through two separate electronically controlled gates to enter or exit the site. The existing drivers' access control fobs are used alongside uPASS tags, which are placed in the side window of the caravans for detection by the uPASS long-range reader. The system has been recognized by CaSSOA, who endorse the system giving the highest level of security possible If a caravan passes through the first gate, the second gate will only open if the uPASS tag and the driver's fob are both detected and provide a valid match. The information is also relayed to a specially designed asset management system that keeps a real-time log of all units on and off the site. High level of access control security This system has been recognized by CaSSOA, the Caravan Storage Owners' Association, who endorse the system giving the highest level of security possible, which is recognized by insurance companies, thereby reducing insurance costs for caravan owners. Benefits Simple and reliable means of monitoring the movement of caravans on and off the site. Reliable long-range tag detection avoids manual intervention and reduces running costs. Enhanced security reduces insurance costs for caravan owners. Helen Rogers of Border Caravan Storage stated, "We are very pleased with the new system which provides information in real time and we now know which caravans and owners are on site at any time giving us total peace of mind."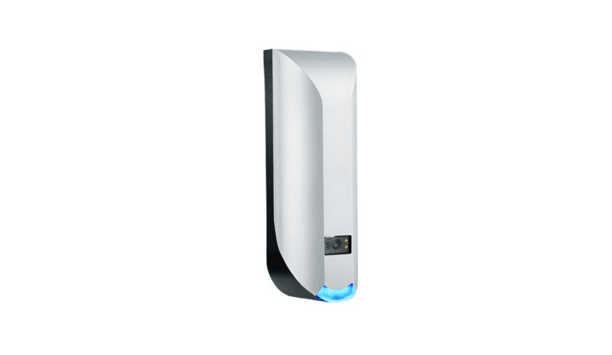 Nortech Announces Multiple Technology Access Control Reader NVITE
Nortech announced its most advanced NVITE multiple technology reader, designed for contactless identification. The NVITE supports a wide range of credential technologies including QR, Proximity Cards, Smartcards, BLE and NFC, making it an effective access control reader. The NVITE solves one of the major issues in larger sites with multiple facilities and mixed technology credentials, by providing an all-in-one reader solution. It also simplifies the transition from one technology to another without having to replace and re-install the reader. It's a future-proof technology offering more flexibility, increased convenience, enhanced security identity management, and improved human resource management. Multi-technology reader "The NVITE multi technology reader reads multiple credential technologies, enables contactless identification and includes mobile ID Protocol for implementation with third part Apps. We have already received many enquiries for Nedap's NVITE, the latest product in their AVI portfolio and are very excited to officially launch the product in the UK," Stephen Blackler, Managing Director. NVITE offers seamless integration and supports a variety of well-established industry-standard protocols, such as Wiegand, clock & data and serial connections such as RS485. It also supports the Open Supervised Device Protocol (OSDP) for advanced and secure communication between the NVITE reader and the control panel. LED and beeper indication The built-in high intensity red, green and blue LED's provide the user with visual feedback that the credential has been read or authorized. The LED and beeper functionality can be either controlled by the access control panel or pre-reconfigured. The NVITE reader is ideal for mounting at a height of about 1.5 meters. The reader is IP65 rated, so it can be used outdoors as well as indoors. The reader is fitted with a tamper switch. Secure channel protocol Mobile ID Protocol for implementation with third party Apps. OSDP v2 supported including secure channel protocol. Read range: BLE up to 15 meters (may be restricted by cellphone app). NFC, LF proximity card and smartcard up to 5cm.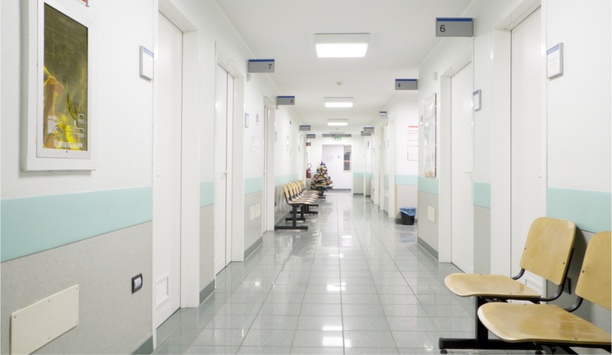 Does Long-range Access Control Offer A Future Solution For Healthcare?
Across the globe, healthcare providers and facilities from care homes to hospitals and private clinics are working around the clock to reduce the risk to their staff and reduce the spread within their facilities. There are increasing reports in the UK that the virus has devastating effects in care homes, with fears that the US will be next in tow. The impacts on healthcare staff have also been stark with absence levels growing. In some health bodies across the UK up to almost 20% of their staff are off sick. The consequences of COVID-19 are clear to see in the short term, but it may also drive the need for technology that will help mitigate against pandemics and the spread of disease in the long term. One of these technologies that offers some promise is long-range RFID. The value offered is more than just security and safety Why long-range RFID? The value offered is more than just security and safety. Implemented correctly, it not only helps minimize the dangers posed to staff and patients, but also helps improve the efficiency and workflow around the facility. Here are 5 reasons long-range access control is part of the solution: Reduce contact spread of viruses Most viruses spread through droplets inhaled from someone else's cough or sneeze. But a common indirect way of infection is germs being passed on when people touch surfaces such as doors, pin pads and handles. This can lead to the dangerous spread within healthcare facilities as it only takes one infected person to spread the virus to those that touch the same surface. Hence, during the current times of peak capacity, the risk increases. The right long-range access control solution can help minimize the risk by reducing shared contact points. Integrating vehicle and people access Long-range RFID is gaining traction as a complete people and vehicle solution. As an ideal solution that automates vehicle access without the need for ticket stations, pin pads or manned gates, members of staff can now go from their doorstep to the room they are required in without having to touch surfaces in order to access the car park and building. All of this can be done from a card that is transferred from a special holder in your car to a land yard for centrally managed, hands-free access around the facility. Card readers providing hands-free access around the facility More efficient building workflow Time is a precious commodity for medical staff and any time that is wasted on trying to enter the building, search for a badge or entering a PIN should be limited. Once in the building, a long-range electronic ID badge allows automated access around the building without having to present a card to the reader. For more emergency situations, its also common to attach cards to push trolleys, wheelchairs and other heavy equipment to help protect staff and patient safety. Fight against theft It's a sad circumstance that in times of crises, theft is an issue that healthcare facilities have to deal with. Amid global shortages, there have been numerous cases of masks, medical equipment and other supplies being stolen from hospitals. A modern access control solution using long range readers can help by keeping supplies locked in a dedicated room with access granted only for approved staff ID badges, whilst also restricting access in staff car parks to only approved staff members. Proactively manage the flow of staff members in your facility Access control software offers a unique insight of real-time data Access control software offers a unique insight of real-time data into key staff members and their movements within the building. This software can then compile the data collected into reports which can help reveal bottlenecks in the flow of staff members around the facility. In the case of an emergency, an access system with connections to readers and cameras, can lock/unlock certain doors, or revoke access to particular people in case their badge was stolen. Whilst we cannot accurately predict what the world will look like post COVID-19, long-range RFID technology could prove to be a powerful tool going forward. It offers solutions that go beyond just security, and helps healthcare facilities build a better future by improving workflow, manage medical equipment, protect patients, staff and visitors from infection and future pandemics.
Related white papers
Physical Access Control In Higher Education
11 Considerations For Embedded System RFID Readers
Beyond Security - Access Control For Multi-Tenant Sites