Dedicated Micros (Dennard) Power supplies & batteries
(5)
Browse Power supplies & batteries
Power supply & battery products updated recently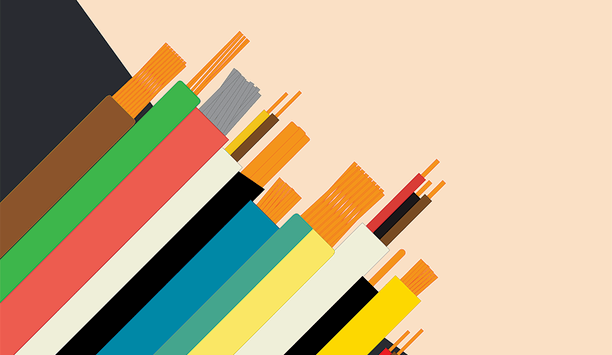 Surge Protection For Security Installations: 2017 Saw Increased Investment
In 2017, DITEK saw how power surges from the many natural disasters that took place damaged many businesses. In a natural disaster, or even everyday business operations, a facility's entire investment in security, life safety and surveillance systems technology can be disabled or rendered useless in a few seconds. Surge protection solutions can mitigate those risks and protect security investments. Proactive Approach To Risk Mitigation Throughout 2017, we also witnessed a change in how enterprises view surge protection, which included how investments are being made in surge protection to protect valuable security, life safety and surveillance systems, while also reducing downtime, manpower costs, liability vulnerabilities, and possibly compliance issues that can force businesses to actually cease operations. Effective security management is about mitigating risks. But risks cannot be mitigated without a proactive approach. Enterprises and integrators, who take the time to assess risk and to develop a strategy to incorporate effective detection, deter and response criteria to protect physical assets will be successful in 2018. 2018 And Beyond That strategy includes designing surge protection into new security systems, while also adding surge protection to existing systems. Enterprises and security integrators who implement a surge protection strategy during security planning processes – or after – will be exercising prevention and mitigation, and they will be successful in 2018 and beyond. Surge protection devices have an untapped potential for enterprise surveillance and security systems In 2017, Ditek continued to offer security end users a solid surge protection solution. We also successfully educated system integrators, who are seeking value-added products or services to incorporate into their portfolios, on the importance of surge protection devices. Educating Security Integrators We believe that surge protection devices have an untapped potential for enterprise video surveillance and security systems, because they can and do meet safety and security challenges that have been rarely identified in the past. We are looking forward to 2018, when we will continue to develop new surge protection products – including a new product engineered to protect up to twelve individual fuel dispensers, which is critical to the financial operation of convenience stores. We will also continue to educate security integrators about the importance of including surge protection in the design/build RFP, to not only secure an enterprise's valuable security equipment, but also to help integrators to differentiate their capabilities and knowledge from the competition.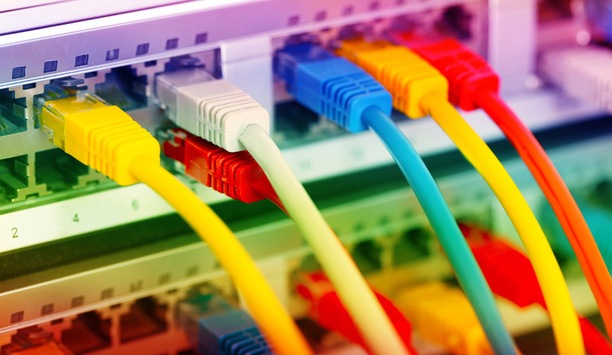 Adaptive Transmission Systems Evolve With Advanced Communications
The security market in 2016 saw an uptick in the economy, the introduction of new technologies, increased compliance requirements in key verticals, and rising concerns over the need for greater security. Users interested in upgrading or deploying new systems consistently chose networked system platforms. This trend further drove the demand for adaptive transmission solutions as a means of repurposing existing analog infrastructure to accommodate IP devices on a networked platform. As this migration accelerated, product feature sets continued to evolve with the inclusion of advanced communications that let you monitor, control and report power/diagnostics from anywhere. These new products have also helped to stimulate new business opportunities for integrators by expanding their service offerings to include remote monitoring of these devices as a new source of recurring monthly revenue (RMR). PoE And Adaptive Transmission Solutions In last year's 2016 forecast, we discussed the integration trend and how PoE and adaptive transmission solutions with network communications were rapidly gaining traction and market share. As the year progressed, the trend increased with customers migrating towards systems that provided more data, faster transmission rates and more versatility, and accessibility anytime from anywhere. Altronix responded with more advanced product solutions. This growing trend makes it more critical than ever for the core power and transmission infrastructure that make up the foundation of these systems to include network communications for true integration. As effective and efficient as integrated IP systems have become, the cost to upgrade or install new networked systems can be prohibitive. In 2017, security professionals will require expanded options to capitalize on existing infrastructure while accommodating IP devices with new levels of performance. These new products will greatly reduce installation and maintenance costswhen deploying orupgrading systems We will see the introduction of new products that offer greater levels of integration with bundled capabilities such as PoE, network switches, versatile adaptive transmission capabilities to accommodate different types of cabling, greater bandwidth and speed, and management capabilities. These new products will greatly reduce installation and maintenance costs when deploying or upgrading systems. Altronix 2016 Business Overview Altronix's evolution as a designer and manufacturer of versatile power supplies and accessories – and the addition of innovative PoE and adaptive transmission solutions with network communications – was significant in 2016. We have continued to deliver new products incorporating advances in power and communication technologies that solve real-world installation issues with the highest levels of performance and cost-efficiency. One of the most significant technologies contributing to our extensive portfolio of power and adaptive transmission products is our innovative LINQ™ Technology, which provides remote control of power, along with monitoring and reporting of diagnostics from anywhere you have internet access. LINQ completes the network communication cycle for networked systems by providing true integration for power supply and adaptive transmission products that are the foundation of every system. Altronix will continue to design, manufacture and introduce new power and adaptive transmission solutions in 2017 that live up to our longstanding reputation for outstanding quality, performance and reliability. See the full coverage of 2016/2017 Review and Forecast articles here Save Save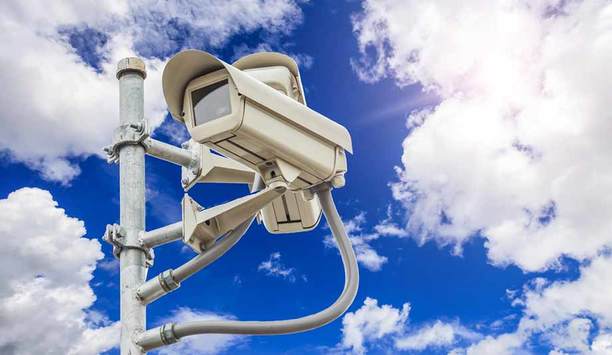 Extenders Convert Media For Longer Video Distance Runs
IP/PoE systems eliminate the need for local power, thus saving installation costs Cost considerations are an important reason to use existing installed cable as part of a new system infrastructure. Extenders in the form of media converters can help. For almost three decades, video surveillance systems existed in the form of analog systems. Video coaxial cable was the primary method of transmission with a limited distance of about 750 feet. Analog systems required separate power supply located at each security camera site. Today, new technology often solves one problem and creates another. Internet Protocol/Power over Ethernet (IP/PoE) systems eliminate the need for local power supply, thus saving installation costs. The drawback is the restriction to only 328 feet and the required use of Cat 5e or above cable. Extended Transmission Distance So tens of thousands of video surveillance cameras are waiting to be converted to IP, and have been transmitting over coax at distances two-and-a-quarter-times greater than the Ethernet limit. The advent of extenders helps to solve this problem. In addition, the use of extenders for Cat cable and even single-pair alarm wire helps to add to the types of IP/PoE conversions while extending distance as far as three thousand feet. Tens of thousands of camerasare waiting to be converted to IP,and have been transmitting overcoax at distances two-and-a-quarter-times greater than theEthernet limit Considerations While Using Extenders Use of extenders requires taking several considerations into account. First and most important is a careful reading of specifications. A statement can be true while not applying to your applications. Let's take IP/PoE transmission over coax as an example. A manufacturer's product can state it has this feature and will meet your transmission requirement of X number of thousand feet. However, a careful reading reveals that achieving this requires RG 6 cable while you have RG 59 installed. You need to maintain a 100Mbps bandwidth and provide your cable with 12.95 watts of power. But as both bandwidth and power decrease with distances obtainable from many types of extensions, you realize that both are much less at the extended distance you require. In short, just depending on a product to make a simple specification statement is not enough when it comes to infrastructure considerations and especially with regards to extenders. Save Save

ContinentalAccess To Showcase New CA3000 Version 2.9 Software At ISC West 2014
The new CA3000 software provides robust access control functionality and seamless integration with alarms ContinentalAccess, a division of Napco Security Technologies, Inc., has recently released new CA3000 version 2.9 software, that not only provides robust access control functionality and seamless integration with alarms, locking and a growing list of video systems, but offers a host of many new sought-after features including; the ability to run the CardAccess 3000 and associated applications as Windows services and the ability to control access to the CardAccess GUI using Lightweight Directory Access Protocol (LDAP). Support for the Continental's new and robust Super-Speed 16 door Accelaterm controller is also available. Plus, more video integration partners have been added to their growing list, now including Pelco, HiTron, Milestone, Dedicated Micros, as well as Salient & Integral. New CA3000 v2.9 also includes many enhancements to the existing features, providing the front-end of Napco Fusion; it is the complete seamless interoperable solution for Gemini intrusion & fire systems, access control, video and wireless locks. The CardAccess 3000 version 2.9 software also provides additional support for sister division, Alarm Lock's Trilogy Networx locks, now in both cylindrical and mortise models, with the utilization of a Door position contact and Request to Exit (RTE) button feature. Continental offers training classes across the country and free online webinars, as well as retrofit rebate programs and cost-saving software upgrade plans. See us at ISC West Booth #12043, Las Vegas, NV, April 2- 4.

Keyscan Appoints Mark Playdon As Southeast US Regional Sales Manager
Mark has over 20 years of experience in the both security and broadcast arenas Keyscan Access Control Systems is pleased to announce Mark Playdon has joined Keyscan as Regional Sales Manager, Southeast US covering North Carolina, South Carolina and Georgia. "It is a pleasure to welcome Mark to his new role with Keyscan," said Steve Dentinger, Keyscan's Director of Sales and Marketing. "Mark brings a wealth of security and technology experience to our organisation. I am confident he will continue to support Keyscan's efforts and drive continued growth for the Keyscan brand throughout the Southeast region of the United States." Mark joins Keyscan with more than 20 years' experience working with technology based manufacturers in both the Security and Broadcast arenas. Most recently mark has worked with both JVC Profession Security Division and Dedicated Micros. Heading up their Eastern Regional Sales Divisions Mark was successful in developing sales growth through the development and management of effective sales channels. Prior to working in the Security industry Mark spent 15 years in broadcast equipment sales working for top companies including JVC, Vinten and Fast Forward Video, all manufacturer of high end broadcast equipment. Mark grew through the ranks beginning his career as a Broadcast Systems Installation engineer before moving to Design and then Sales. As Global Sales Director at Fast Forward Video Mark was instrumental in the continued and solid sales growth of the company's product in new territories and countries though out the world. Mark also served in the British Royal Air Force studying engineering before beginning his career in the broadcast and security industries.

IPX360 Solutions New North American Market Agent For CheckMyCCTV Software Application
With this move, CheckMySystems aims to bring the software to an international audience CheckMySystems - the CCTV health and operation monitoring software specialist - has signed-up electronic security product provider IPX360 Solutions to act as its agent for 'CheckMyCCTV' in the North American market. This is a major step forward in CheckMySystems' desire to bring the software to an international audience following its successful UK launch. The CheckMyCCTV application, to be offered by IPX360 Solutions across the US and Canada, is designed to automatically identify and report specific video surveillance system faults as soon as they are detected. Typical issues that can be flagged-up by CheckMyCCTV include: camera failures, hard disk failures, recording issues, time accuracy problems, and network connection failures. Early detection helps to ensure that problems are resolved before they can impact, negatively, on system performance. Following the landmark deal announced recently, IPX360 Solutions is planning to preview CheckMyCCTV's advanced capabilities in a series of one-to-one meetings with security distributors and monitoring station representatives at the Security Canada Expo taking place in Toronto, Canada. The 'soft launch' of CheckMyCCTV is to be followed by the 'official' North American unveiling of the video surveillance health check software on IPX360 Solution's booth (219) during the SecureTech event (Ottawa - October 30, 31). Moving ahead, IPX360 Solutions sees tremendous potential in targeting CheckMyCCTV at American and Canadian security distributors and owners of large-scale and multiple sites. Central stations are another focus, where interest has already been expressed in CheckMyCCTV by providers, given its ability to enhance the efficiency of their operations and, crucially, the system status information that can be provided to customers. "We are very excited to be working with IPX360 Solutions Inc. in our efforts to bring CheckMyCCTV to new customers in North America.." Regis Glorieux, President of IPX360 Solutions, explains what attracted him to the CheckMyCCTV solution: "In my view there is a real need for a new approach to checking on video surveillance systems in the US and Canada. When working with, and for distributors, I regularly came across recorders that were simply not working and may have been out of action for weeks or even longer. I am certainly not alone in this. "Often the first time the customer realised anything was amiss was when there was an incident and they couldn't retrieve the video. With CheckMyCCTV in place these problems are picked-up automatically, and highlighted by an on-screen warning at a monitoring station or even via a smart phone 'app', so no one needs to be left in the dark. "Another factor which is very appealing, and differentiates CheckMyCCTV from less capable solutions, is the ability of the software to work with multiple video surveillance system brands. Traditionally, such solutions have tended to be very much manufacturer specific. This isn't very practical for customers who want to avoid the headache of trying to run four or five pieces of software simultaneously. Now with CheckMyCCTV they can access a single, convenient interface for all important status checking." Commented Darren Rewston, Founder and Managing Director of CheckMySystems Ltd: "We are very excited to be working with IPX360 Solutions Inc. in our efforts to bring CheckMyCCTV to new customers in North America. The experience we have had to date in the UK, working with monitoring stations, large retailers and other users, shows that CheckMyCCTV can make a positive difference to fault finding and how the maintenance of video surveillance systems is managed. We expect that customers in the US and Canada will soon appreciate these practical benefits for themselves. "At CheckMySystems we realize that there can be no room for complacency where the well being of video surveillance systems are concerned. The need to implement effective checks was underlined in a snapshot survey we conducted of 300 sites across the UK. Before CheckMyCCTV was implemented a worrying 75% of sites had one or more issues affecting the operational performance of the CCTV system, ranging from daylight saving time not being updated, to camera failures, recording problems, and hard disk issues." CheckMyCCTV is currently compatible with over 25 video surveillance system brands and OEMs, including: Samsung, Costar, HikVision, American Dynamics, Dedicated Micros, Xtralis, and Dahua, with more being added to this list all the time.