Uta Ragnitz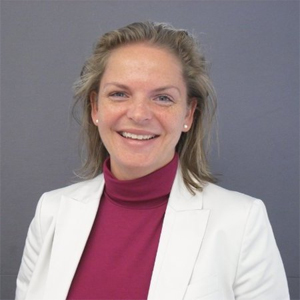 Uta Ragnitz
Head of Quality and Process Management,
Vanderbilt Industries
Uta Ragnitz is a Head of Quality and Process Management at Vanderbilt. After graduating in 2005 with a MA in social sciences, intercultural business communication and Spanish from Friedrich-Schiller-Universitat in Jena, Germany, Ragnitz began her career at Assa Abloy, as a management assistant. She subsequently gained extensive experience in the electronics and security industries with a number of other companies and joins Vanderbilt from HID Global where, as Senior Operations Manager. An excellent communicator, Ragnitz is a multilinguist who alongside her German mother tongue can also speak English, Spanish, Russian, French and Dutch. Her language skills have helped her lead cross-functional global teams with drive and discipline, and she believes strongly in achieving set goals within a defined timeframe by working with a variety of different people and departments.
News mentions
Last week Vanderbilt reached another important milestone when the company passed the ISO 9001:2015 upgrade certification. "Reaching the milestone well ahead of schedule was a huge achievement for Vanderbilt, with all the hard work over the last few months paying dividends." Uta Ragnitz, Head of Quality and Process Management at Vanderbilt. Process approach and risk-based thinking were instrumental changes in the upgrade as Vanderbilt demonstrated well their handling of risks and opportunities on an operational level, as well as a strategic level. Highly Engaged Leadership "Vanderbilt has made an incredible journey. A clear and solid foundation to a culture-driven, agile organization is set in place alongside a clear, present, and highly engaged leadership. Vanderbilt has a great way to spread information and create a strong team spirit in a global organization." Andreas Odhage, Quality Assurance Auditor at Intertek The Vanderbilt mantra believes in 'all sectors, all sizes, all in', and as such, the company strives for innovation in performance. Meeting Customers' Demands Vanderbilt are motivated by their customers' goals, are adaptable to their needs, and are agile in all sectors. Vanderbilt are passionate about meeting customers' demands and their needs and expectations drive the company's direction and innovation in the security market. Overall, Vanderbilt passed their audit with no findings, meaning, simply put, the company is ready for any challenge.
Vanderbilt looks to meet the requirements of ISO 9001:2015, the latest revision of the standard Vanderbilt, a global leader in providing state-of-the-art security systems, has had its commitment to best in class quality management highlighted by achieving the prestigious ISO 9001 certification. This latest accolade is part of the company's on-going efforts to make its processes as agile as possible and set the standard in an increasingly competitive market. ISO is the world's largest developer of voluntary international standards that acknowledge industry best practice. Since it was first published in 1987, ISO 9001 has become the world's most established quality management framework and is currently used by over a million companies across the globe. The standard is based on a number of principles including a company's commitment to excellence and its stakeholders, and a willingness to work towards continually improving efficiency. "A desire to operate to the highest standards of quality runs through everything we do and ISO 9001 rubber stamps our credentials through better integration and alignment of internal processes, which will lead to increased productivity and results," explained Uta Ragnitz, Head of Quality and Process Management at Vanderbilt. "In addition, more effective use of resources, improved communication, planning and administration will define a standard of operation that exceeds our customers' expectations and ensure that they see us as the security solutions supplier of choice." Certification To Help Vanderbilt Gain Market Share Having completed the successful acquisition of Security Products from Siemens in 2015, Vanderbilt's ISO 9001 certification maintains the level of quality that its customers expect and allows it to enhance customer satisfaction and improve customer loyalty, leading to repeat business. These processes will also help the company gain market share through flexible and fast responses to market opportunities. Vanderbilt's quality management system was externally certified through Intertek, a multinational certification body that has helped companies around the world improve performance and become more efficient for over 130 years. A rigorous audit process took place over two days and the auditor, Hans Tjornvik from Intertek, stated, "I was thoroughly impressed with the level of work that Vanderbilt has put into its quality management system, as well as its dedication to the continual improvement of its processes – so much so that I would put in in the top 10 of the companies I have audited during my career." The hard work is all set to continue, as Vanderbilt looks to meet the requirements of ISO 9001:2015, the latest revision of the standard. Joseph Grillo, the company's Managing Director, concluded, "I would like to congratulate the team for all the hard work put into achieving this important standard. Our culture of quality improvement is vital in maintaining our market leading position and the discipline and framework provided by our system creates an environment that will help us achieve our corporate objectives."
Ragnitz joins Vanderbilt with the aim of building on its current success, differentiating it from its competitors Vanderbilt International, a global leader in providing state-of-the-art security systems, has furthered its commitment to having unrivalled operational standards with the appointment of Uta Ragnitz as its new Head of Quality and Process Management. An experienced and proven leader, Ragnitz joins Vanderbilt with the aim of building on its current success, differentiating the company from its competitors and enabling it to maintain and build upon its leading position within the security industry. Ragnitz's Experience In Electronics & Security Industries After graduating in 2005 with a MA in social sciences, intercultural business communication and Spanish from Friedrich-Schiller-Universität in Jena, Germany, Ragnitz began her career at Assa Abloy, as a management assistant. She subsequently gained extensive experience in the electronics and security industries with a number of other companies and joins Vanderbilt from HID Global where, as Senior Operations Manager, she gained valuable insight into the importance of quality related standards implementation and results evaluation. Ragnitz' New Role Commenting on her new role, she said, "These are very exciting times at Vanderbilt and I'm delighted to have this opportunity to help shape the company's future direction. Quality management is a vital part of this business and my job is to guarantee that our customers get the best possible service, that we ship their orders on the requested dates, and make sure that all related departments have transparent information and feedback on order status. I want to find the highest possible benchmark for us to aim for by defining a standard of operation that exceeds our customers' expectations and ensures that they continue to do business with us." An excellent communicator, Ragnitz is a multilinguist who alongside her German mother tongue can also speak English, Spanish, Russian, French and Dutch. Her language skills have helped her lead cross-functional global teams with drive and discipline, and she believes strongly in achieving set goals within a defined timeframe by working with a variety of different people and departments. Joseph Grillo Comments: Joseph Grillo, Vanderbilt's Managing Director, commented, "It's fantastic to have Uta on the team and her appointment sends out a clear message to the security industry that we are committed to investing in people that will give us the best possible standards of professional management. Her positive attitude and sense of determination are infectious and I'm confident that our quality and process management operation will benefit enormously as a result of her activities. I wish her every success in her new role."
Experts sections