Tracie Thomas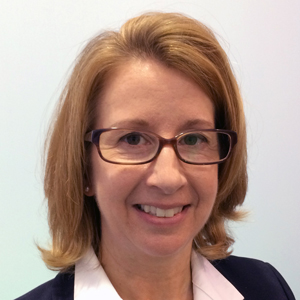 Tracie Thomas
Marketing Manager,
Boon Edam
Tracie Thomas is the Marketing Manager for Boon Edam Inc., located in Lillington, NC, a subsidiary of Royal Boon Edam. Boon Edam, Inc. serves the North, Central and South American markets. Tracie has been with Boon Edam for over 7 years and resides in Fuquay Varina, NC.
Articles by Tracie Thomas
The extensive analysis and discussion preceding any decision to implement a new physical security solution – whether it's hardware, software or a combination of both – often focuses on technology, ROI and effectiveness. When it comes to deciding what type of security entrances to install at your facility, you will almost certainly also consider the aesthetics of the product, along with throughput and, if you're smart, you'll also look into service concerns. Each of these factors has its important place within the evaluation process, and none should be overlooked as they all have a significant effect on how well your entrances will perform once they are installed. Culture Influences Door Solution Decisions How significant will the change from current entrances to security entrances be for employees? Still, one additional factor actually trumps everything: if you have not considered your organization's culture in choosing a security entrance, you may be missing the most important piece of the puzzle. Culture is a part of every other decision factor when selecting an entry solution. Before you make a decision about what type of entrance to deploy, you need to consider and understand the values, environment and personality of your organization and personnel. For example, how significant will the change from current entrances to security entrances be for employees? If people are accustomed to simply walking through a standard swinging door with no access control, this will be a culture change. Beyond this, whether you are considering a type of turnstile, a security revolving door or possibly a mantrap portal, simply walking through it will be a significant change as well. Training Employees On Door Security You'll want to know whether employees have ever used security entrances before. If these types of entrances are in place in another part of the facility, or in a facility they've worked in at an earlier time, the adjustment will not be as great as if they've never used them at all. Consider, too, how your personnel typically react to changes like this in the organization or at your facility. They may be quite adaptable, in which case there will be less work to do in advance to prepare them. However, the opposite may also be true, which will require you to take meaningful steps in order to achieve buy-in and train employees to properly use the new entrances. With the increased importance of workplace security, discussing new entrances with workforces will help maintain a safer environment Communicate Through The Decision-Making Process All of this will need to be communicated to your staff, of course. There are a number of ways to disseminate information without it appearing to come down as a dictate. Your personnel are a community, so news about changes should be shared rather than simply decreed. As part of this process, you'll need to give some thought to the level of involvement you want for your staff in the decision-making process. Finally, do not overlook the special needs among your personnel population. You undoubtedly have older individuals on staff, as well as disabled persons and others who bring service animals to the office. Entrances need to be accessible to all, and you never want to be in the position of having a gap in accessibility pointed out to you by the individual who has been adversely affected. New Security Entrance Installation By communicating early and often with your personnel, you can alleviate a great deal of the anxiety Once you have made the decision about which security entrances to install, training your personnel on how to use the new security entrances – both before and after the installation – will help to smooth the transition. Because workplace security is such a big issue right now, it makes sense to discuss the new entrances in the context of helping to maintain a safer environment. They will prevent violent individuals from entering, decrease theft, and most of all, promote greater peace of mind during the workday. If you can help them take control of their own safety in a responsible way, you have achieved much more than just a compliant workforce. By communicating early and often with your personnel, you can alleviate a great deal of the anxiety and concern that surrounds a significant change in the work environment. Schedule Group Meetings Consider your employees; what type of communications do they respond best to? A few suggestions to educate staff on the benefits of the new entrances include: Typically, you would communicate a general message 2-3 months in advance and then provide more specific information (for example, impacts to fire egress, using certain entrances during construction) in a follow up message closer to the installation date. Schedule group meetings to: announce the rationale for increased security, share statistics on crime, review the new security changes that are coming, show drawings/photos of the new doors/turnstiles, and show the orientation videos available from the manufacturer. These meetings are an excellent way to work through user questions and directly address any concerns. Once the installation of a new security system is complete, it is a good idea to have an "ambassador" on board to help employees use these new systems Ensure You Monitor Public Areas If you are implementing a lot of new changes, such as a new access control system, new guard service and security entrances, you might consider hosting a 'security fair' on a given day and have the selected vendors come for a day with tabletop displays to meet employees and answer questions during their lunch. This could be a great way to break the ice in a large organization. Make user orientation videos (provided by the manufacturer) available in several ways, for example: Intranet Site Monitors in public areas—lounges, cafeteria, hallways, etc. Send to all staff as email attachments Immediately after installation, once the doors or turnstiles are operational but before they are put into service, train 'ambassadors' on how to use the door/turnstile. Have these people monitor and assist employees during peak traffic times. What Is The Ultimate Success Of The Installation? By communicating clearly and openly with your population you can greatly facilitate adoption and satisfaction If you have thousands of employees, consider dividing them into groups and introduce the new entrance to one group at a time (Group A on Monday, Group B on Tuesday, etc.) to allow a little extra orientation time. Place user education 'quick steps' posters next to the door/turnstiles for a few weeks to help employees remember the basic steps and guidelines, e.g., 'stand in front of the turnstile, swipe badge, wait for green light, proceed.' Ask your manufacturer to provide these or artwork. While there are always going to be people who are resistant to change, by communicating clearly and openly with your population you can greatly facilitate adoption and satisfaction. Your responsiveness to any issues and complaints that arise during and after the implementation is equally fundamental to the ultimate success of the installation.
Today's security professionals are tasked with protecting the entirety of a facility or campus from every possible threat. It's a big task, given the range of solutions available; from cybersecurity to prevent hacking, to video surveillance to monitor the goings-on within the facility, to the physical security of the building itself. For most businesses and schools, keeping the entrances and exits to a building secure is an extremely high priority—when an individual cannot get into the building they will have a harder time causing trouble for those within it. With quantum leaps happening in security technology, architectural revolving doors may not always be top-of-mind when designing a new security system from scratch. However, with recent technological advances in the last decade, and considering that they occupy less floor space and are extremely good at reducing unwanted air infiltration into an interior, it is definitely time to examine how they can participate in a complete physical security plan as well. A well-known financial company in the Midwest of America was the target of a protest, against their financing of a controversial initiative Restricted Access For Business Continuity The exterior door to a building or premises, often a public entrance during business hours, is typically the first line of defence against unwanted persons or activity making its way into an organization. If lobby or security staff sense trouble outside (distress, fights, weapons, protests, etc.), they need a quick and effective way to block anyone from entering the building and creating danger for those inside. Should this type of incident make its way into a building, it creates a number of risks, including the expenditure of unnecessary resources, loss of productivity, violence, and liability for the business. For example, recently a well-known financial company in the Midwest was the target of a protest against their financing of a controversial initiative. A large crowd gathered outside on the street, pushed inside the building, and took over the interior lobby. The protesters not only disrupted the retail banking business at the lobby level, but also attempted to block employees from going to work on the upper floors. The protest lasted hours, making it difficult to do business, and was stressful for employees. In addition, the news cycle around the protest created an image problem for upper management and the overall brand. Revolving Doors For Access Control Thanks to technology employing electricity, today's manual revolving doors can potentially save lives Beyond the immediate risks of theft and violence, crime has numerous intangible effects on employees, residents or students that can have a more profound and lasting impact. These include physical pain and suffering, along with a feeling of anxiety, stress, and uncertainty around future security. According to a survey conducted by Workplace Options in 2015, 53% of American workers have experienced a traumatic event while at work—with workplace violence or criminal activity listed as one of the top four events that cause trauma. Revolving doors can be a reliable solution for providing this necessary security. They are often deployed in buildings where public use is needed during the day, but controlled access is required in the evening—for example, banks, museums, commercial buildings, condominiums, libraries, dorms, recreational centres, and more. Thanks to technology employing electricity, today's manual revolving doors are more capable than ever before and can potentially save lives or buy the time necessary to alert security staff or notify law enforcement to deal with a dangerous situation in time to prevent harm, stress, or liability. Secure access can be made possible via an access control device mounted on the outside of the door Enhanced Security With Electronic Lock Control The following security features are now available for manual revolving doors being deployed in buildings right now: Emergency security lockdown: Facility or reception staff can electronically lock the door in place, regardless of position, at the push of a remotely located button. In the event of an immediate security threat outside the entrance (weapons, protests, drunk and disorderly conduct, etc.), access to a lobby or entrance can be instantly denied, and those within protected. Remote locking: In an earlier time, the manual pushing of a pin was required to lock a revolving door's wing into the ceiling or the floor. Today, you can lock a manual revolving door by using a remote pushbutton, or, an access control system can lock the door automatically at a specific time of day. If anyone is still in transit during the lock command, the door will allow them to exit before locking. Once the door is locked, staff can easily unlock it with the same remote mechanism if there is an authorised visitor. Access control integration: Integration with access control systems gives manual revolving doors even more capabilities. Secure access can be made possible via an access control device such as a keycard reader, mounted on the outside of the door. Upon valid authorisation, the door will unlock and the user can push to enter the facility. Once all compartments are clear, the door finishes rotating by positioning its door wings at the end posts of the throat opening and relocks. If tailgating is a concern, your revolving doors should be the first of several layers of physical security Efficient Incident Management Consider the usage of these features for a building such as a downtown high-rise condominium. During the day or night, residents can enter by showing credentials outside the door to the access control system. Any deliveries would have to stand outside, ring the doorbell and wait for reception to unlock the door and let them in. If anything threatening occurs during rotation, reception staff can immediately lock the doors to keep trouble out and call for help. At a high-rise office building, it can work differently. The door can be unlocked during the day for public entry with guards keeping a watchful eye outside, ready to lock the doors instantly if trouble happens outside. The access control system can lock the doors at 5pm until 7am the next morning, requiring employees or cleaning crew to present their credentials to enter. Access Control Integration It should be noted that standard revolving doors are not equipped to detect or prevent tailgating (an unauthorized person following an authorized person through an entrance). They should not be confused with a security revolving door, which is intended for individuals trained to use these doors at employee-only entrances. With this in mind, consider that with access control integration, a standard revolving door will unlock when presented with an authorized credential, but will continue to rotate as long as anyone is inside the door to prevent entrapment. Tailgating is still a possibility with these entrances, so if this is a concern, your revolving doors should be the first of several layers of physical security including, potentially, additional turnstiles, guard staff, surveillance cameras, additional locking mechanisms for restricted areas, and so on. Ensuring Compliance With Code Requirements To keep building interiors safe, standard revolving doors can be a simple, cost-effective and easy to implement Finally, modern code requirements for revolving doors are defined by a number of different agencies—ANSI, IBC, and NFPA. All require that a revolving door's wings be able to collapse or 'book fold' to create a path of escape during a fire, and that a swinging or sliding door must be present within 10 feet of any revolving door, on the same building plane. To make sure this additional door isn't a security weak point, the extra sliding or swinging door can be 'exit only', or locked to those trying to enter from outside the building, but unlocked to those trying to exit from inside the building. To keep building interiors safe, standard revolving doors can be a simple, cost-effective and easy to implement solution that helps prevent unwanted entry by those looking to do harm and create unwanted liability. Considering revolving doors can be a first step into securing the entrances and exits of your building, and protecting everyone and everything within.
Revolving doors have been around for well over 100 years since their invention by Theophilus Van Kannel in 1888. As the story goes, Van Kannel, working in a lobby during a cold winter in Philadelphia, complained about the unpleasant effects of the swing door at the main entrance: "Every person passing through [the exterior door] first brings a chilling gust of wind with its snow or rain, and the noise of the street; then comes the unwelcome bang!" Van Kannel decided to do something about it, he started a business, and the rest is history. The new type of doors stopped air infiltration and were quiet during use. But, how much can you really improve on what is a relatively simple concept? In fact, modern technology and engineering have completely transformed Van Kannel's invention in terms of safety, ease of use, and even security. Let's take a closer look. Safety Standards If you've seen the movie, "Elf", you might remember the main character playfully running around and around in a revolving door at top speed laughing gleefully. While a great comedic effect and a chance to discover your inner child, the possibility of finding a door that would allow you to try this out for yourself is becoming quite rare. The reason, of course, is safety. Today, manual revolving doors typically include a speed control device in their canopy that prevents the door wings from being rotated too quickly. There are standards for manual revolving doors developed by the American National Standards Institute (ANSI), which guides building codes for new construction. The top speed allowed for a manual revolving door is 12 rotations per minute (RPM). If you rush into a modern revolving door and try to run, the door pushes back. Of course, this takes away all the "fun", but it does create a predictable, safer door for the public. In exchange for eliminating the fun factor, however, we can talk about a lot of new and modern features. Power Assist Feature A recent technological advancement that has happened in the last few years is exciting because it has become a gateway for even more advancements, which we'll describe later on. That recent advancement is a combination called "power assist" and "positioning" (the latter is also known in the industry as "quarter pointing"). All it takes is a little electricity… Physics had always limited the diameter of manual revolving doors because the larger the door gets, the bigger and heavier the door wings become Power assist is a feature that helps a pedestrian push the door. It used to be you had to keep pushing and pushing a door wing to get to the other side. But with power assist, a low energy motor kicks in and starts doing the work for you, relieving you of up to half the effort you had to use before. This is great for everyone, but especially for women, children and the elderly. You just have to get the door wing started and it keeps rotating on its own at a moderate, comfortable speed. For pedestrians, such a larger door is a much easier and more spacious experience that can accommodate even a rolling bag quite well. No more small, tight compartments. Think big and open, and a lot of light coming through making for a nice first impression in addition to the ease of use.Another benefit of power assist is you can have much bigger doors than before! Physics had always limited the diameter of manual revolving doors because the larger the door gets, the bigger and heavier the door wings become. In fact, for every 6 inch increase in door diameter, a single door wing's weight increases by 25 lbs. Thus, if you compare a 6' door with an 8' door the difference in door wing weight is 100 lbs.! Now, with power assist, it is possible to comfortably push and walk through a door that is up to 10' in diameter and 10' feet tall! Door Positioning Positioning or "quarter pointing" is a feature where, after someone has used the door, the door wings will stop in the "set" position, right up against the end posts of the throat opening. Every time. It's like the door always "strikes a pose" and gives you it's best side when it stops. The next user can just step up to the door and the door wing is in the right spot, ready to be pushed. So, an obvious benefit is that the door is more intuitive to use. A not-so-obvious benefit of positioning is the fact that when the door is at rest, all of its door wings are in contact with either an end post or the drum. This maximizes the seal effect of the door and prevents air infiltration as much as possible, thus saving a lot of energy when compared to swinging or sliding doors. Both power assist and positioning are a gateway for several security features. How is that nice little trick accomplished? Revolving doors can include shaft locking, presence detection sensors and access control systems Revolving Door Access Control If you have a manual revolving door that has modern power assist and positioning features, you have electric power coming to the door, and this means you can add more electric features. If you add electronic shaft locking you can stop door rotation at the push of a button. Now, add presence detection sensors in the ceiling and an access control system, and voila! You now have a manual revolving door that can serve the public during the day and be locked at night. After hours, a user can present their credentials to the access control system, which in turn can unlock the shaft locking and allow the user to push and enter the building. Why include the presence sensors inside the door? To ensure no one gets trapped in the door when it positions and relocks. Before these security features were introduced, someone had to walk over to the door and throw a vertical deadbolt down into the floor or ceiling to lock it. With electronic shaft locking, you can lock the door from a distance by pushing a button, or let the access control system do it automatically. Also, with shaft locking, you can ask for a door with a "panic lock" capability: if, say, there was a security threat at the door during business hours, you can push a button behind the reception desk to stop the door dead in its tracks and prevent intrusion. Keep in mind that you now have a very sophisticated manual revolving door that can be used in so many ways in various public locations. However, it is not the same as a security revolving door, which can stop tailgating and piggybacking and usually requires trained traffic, such as employees coming into a place of work vs. the general public. As you can see, today's manual revolving doors have come a long way since the small, cramped, heavy wooden models invented in the 19th century. Their original benefits of preventing air infiltration and noise certainly remain, and with today's modern updates in ease of use, safety, sustainability and security, they are increasingly likely to become the door of choice in the future.
News mentions
Boon Edam Inc., a global provider of security entrances and architectural revolving doors, announced they are emphasizing tailgating mitigation through integrated technologies in booth #8037 at the ISC West exhibition in Las Vegas, NV from April 10-12. ISC West is the largest security trade show in the United States, bringing together 30,000 security professionals for its 3-day event. Boon Edam is also the official turnstile sponsor of the show. Tailgating Mitigation Through Integrated Solutions While access control technologies grant or deny entry to secure areas within a facility, in order to eliminate tailgating you must ensure that only one person enters for each valid authorization," said Tracie Thomas, Vice President of Marketing, Boon Edam. "We're proud to be showcasing how our security entrances work hand-in-hand with leading technologies to provide unmatched access control for organizations, ensuring greater overall security." The following solutions will be on display in Boon Edam's booth: Tourlock 180+90: The industry's best-selling security revolving door will feature an AMAG Symmetry card reader to demonstrate access control integration paired with the door's uniquely high, bi-directional throughput and its ability to prevent tailgating and piggybacking without manned supervision. Circlelock Solo: Popular with Fortune 100 companies, and offering the highest level of security available in an entrance, the Circlelock security portal prevents intrusion into the most sensitive areas such as data centers. The portal will be configured to demonstrate two-factor authentication: an AMAG Symmetry card reader on the outside of the portal conducts the initial authorization, then identity verification is conducted inside the portal by the iCAM7S Series reader from Iris ID. Lifeline Speedlane Swing: The industry's slimmest optical turnstile features a custom, integrated pedestal that incorporates the MorphoWave touchless fingerprint technology from IDEMIA. This solution enables high throughput with the enhanced security of rapid biometric identification. Lifeline Boost: The Speedlane Swing optical turnstile will be outfitted with a stylish new pedestal design from Boon Edam, the Lifeline Boost. The pedestal houses a wide range of access control activation or biometric devices and its sleek construction perfectly complements the cabinets in the popular Lifeline optical turnstile series. The Lifeline Boost will include the latest version of Essex's credential card reader now with optical Bluetooth and OSDP capability, the iRox-T with BLE expands for HID Global's Mobile Access solutions. BoonConnect: Both the Tourlock and Circlelock doors in the booth will feature BoonConnect, an IP-addressable, and proprietary software system providing diagnostic and configuration tools for facility managers or maintenance technicians. Users can remotely access door operations and events using devices such as tablets, laptops or smartphones via a secured corporate network. 'Tailgating-Themed' Prize Giveaway To celebrate their continuing position as the market leader for security entrances, according to a recent report by IHS Markit, Boon Edam is again offering a tailgating-themed prize giveaway. All visitors to ISC West are invited to participate by visiting booth #8037 during show hours. Participants have the opportunity to win a variety of prizes that will help them make the most of the upcoming tailgating season: the Big Green Egg grill, a YETI cooler and more. Winners will be selected at random after the exhibition, and an announcement will be made to all participants via email by Friday, April 26.
Boon Edam, a provider of security entrances and architectural revolving doors, has announced the availability of Building Information Modeling (BIM) content for its products through an exciting partnership with BIMsmith, a building product data platform that offers a suite of free cloud tools for architects and designers. By offering expertly crafted BIM content that integrates seamlessly with leading North American design program Autodesk Revit, Boon Edam closes an important efficiency gap for architects and designers, allowing them to insert robust digital models of Boon Edam products into their designs quickly and easily. Boon Edam's Secure Barrier And Revolving Door Useful For Architects Through a partnership with the building industry experts at BIMsmith, Boon Edam's revolving doors and secure barrier solutions can now be found by architects on BIMsmith Market, a comprehensive cloud library of product data including BIM files, specifications, AutoCAD files, and data sheets from building product manufacturers. With these files now easily accessible, architects and designers can integrate Boon Edam products into their projects without costly interruptions in their workflow. "As experts in optimizing the flow of people through spaces, we at Boon Edam place a high value on efficiency," said Tracie Thomas, Vice President of Marketing at Boon Edam Inc., USA. "We're very pleased to have our BIM files available on a platform that is integrated with a popular design tool like Autodesk Revit; now designers can easily select and insert a Boon Edam entrance into a building design with a few clicks of a mouse. Having our products available within a designer's workflow will always be a top priority for us." "The name Boon Edam brings with it a long history of engineering and design excellence," said Benjamin Glunz, CEO of BIMsmith. "We are thrilled that thousands of building industry pros can now access Boon Edam's products through our tools."
Boon Edam Inc., a provider of security entrances and architectural revolving doors, and ARCOM, the leader in building specifications, are pleased to announce that Boon Edam's product data and customized specifications for the Americas are available through ARCOM's software platforms to architects, engineers, and design professionals. Customized Versions Of Industry-trusted Solutions ARCOM and Boon Edam have worked together to create customized versions of industry-trusted, MasterSpec® sections to accurately specify Boon Edam's unique products. Along with these specification sections, Boon Edam's product catalogues and data sheets are easily accessible to specifiers when working on their projects. The following products will be available on September 1st on the ARCOM platform: BoonAssist TQ and BoonAssist Crystal (all glass) manual revolving doors with power assist, speed control, and automatic positioning TQA, Tournex and Duotour automatic revolving doors Tourlock 180+90 security revolving door (with bullet resistant glass package option) Circlelock security mantrap portal (with bullet resistant glass package option) The last two doors are high security door products that work in conjunction with access control systems to prevent tailgating and/or piggybacking into secure areas of buildings. Complete And Sound Building Specifications "Boon Edam is pleased to make its product data available to the extensive ARCOM community", said Tracie Thomas, Boon Edam Marketing Manager. "We were also attracted to ARCOM's huge benefit of a single platform where hundreds of manufacturers participate by offering 3rd-party, vetted specifications consistent to one standard. Designers can pull together a complete and sound building specification very quickly, and we wanted to be a part of that. We are excited to participate in this innovative platform and look forward to helping designers with any questions concerning the best fit for a particular building or application, which is our specialty." ARCOM and Boon Edam are confident this relationship will benefit all design professionals as they specify and select products.
Experts sections