Mark Perkins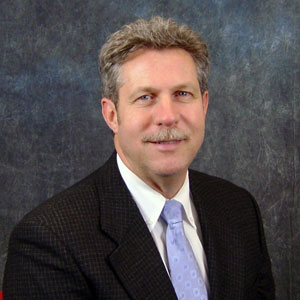 Mark Perkins
Senior National Accounts Manager,
Boon Edam
Mark Perkins re- joins Boon Edam Inc. as the National Accounts Manager having previously worked with Boon Edam starting in 1998. Mr. Perkins has over 15 years' Sales and Operations experience in the Automatic Door and Physical Security Industries, beginning in 1991 with Stanley Access Technologies as a Sales Representative in Western Michigan. Mr. Perkins is looking forward to leading Boon Edam's business development initiatives across the USA and Canada, and assisting the Boon Edam U.S. operations in managing its global account customer base. Mr. Perkins resides with his wife in Eaton Rapids, MI.
News mentions
The security marketplace is talking about a lot of different subjects. Our website's Expert Panel Roundtable discussions in 2018 reflected some of the "hot topics" in the industry. The very most-clicked-on Expert Panel Roundtable discussion in 2018 was about privacy issues and GDPR's impact on physical security systems. Other hot topics that made the Top-10 list of roundtable discussions included obstacles to adoption of mobile credentials, what's new "on the edge," and the value of physical security data. Here is a listing of the Top 10 Expert Panel Roundtable discussions posted in 2018, along with a "sound bite" from each discussion, and links back to the full articles. Thanks to everyone who contributed to Expert Panel Roundtable in 2018 (including the quotable panelists named and linked below). 1. How do privacy issues and GDPR impact physical security systems? "GDPR specifically restricts the capture and use of EU residents' personal data and is in direct conflict with the adoption of artificial intelligence (AI) platforms to track individual activities. The challenge for manufacturers will be to design solutions capable of capturing valuable information for security or business intelligence purposes while simultaneously anonymizing retained data." - Peter Strom, March Networks 2. What are the security challenges of the hospitality market? "The primary challenge the hospitality industry faces is the fine balance between the delivery of exceptional customer service and maintaining a safe and secure environment. The industry sees a range of threats, including theft, terrorism and natural disasters, and more modern risks, such as those related to cybersecurity, liability and compliance." - Jumbi Edulbehram, Oncam 3. Where is it inappropriate to install video cameras? "The most obvious examples would be in bathrooms or bedrooms, but the more interesting cases are those that are not so obvious – such as religious institutions like a church or a mosque. An increase in the boldness of would-be thieves has led to a recent rise in surveillance outside of houses of worship." - Stuart Rawling, Pelco by Schneider Electric 4. What technology will impact security most in the rest of 2018? "The hottest trend we are currently seeing in 2018 is the continued adoption of intelligent devices and automation into the security framework. We have embraced a model where our software and hardware components continually get smarter and easier for security and IT teams to manage and deploy." - Stuart Tucker, AMAG Technology 5. What are the obstacles to adoption of mobile credentials for access control? "Mobile credentials have been slow to take off because legacy readers traditionally did not have Bluetooth or NFC capacity. However, upgrade kits will soon be available from some access control vendors, and customers will be able to easily upgrade their readers." - Derek Arcuri, Genetec 6. What's new "on the edge" of security and video surveillance systems? "As more powerful in-camera chipsets are developed, edge devices are capable of even more powerful analytics that can inform operators in real-time of events requiring attention. Part of this significant evolution is from a form of artificial intelligence (AI) called deep learning." - Paul Kong, Hanwha Techwin America 7. Are integrators and end users overwhelmed by too many choices? "Being proactive in tracking new developments and networking with like-minded professionals are critical. Find out what your colleagues are using or testing, and get their feedback on what is working well, especially if their organization is similar to yours. Join local groups, attend industry conferences, and connect on social media to compare notes on emerging technologies." - Brandon Reich, Pivot3 8. What role does social media play in promoting security? "Social media can help us reduce false police dispatches by drawing in a personal circle of people that can validate an alarm, whether it be a neighbour looking out their window to see what's going on, or a family member that knows your travel plans and is taking care of your house." - Wayne Jared, 3xLOGIC 9. How should your security company measure total cost of ownership (TCO)? "When looking at TCO you need to consider the obvious initial capital cost – compared to alternatives – and also the operational costs across the lifespan of the systems, across one, three and five years. On top of this, though, security can add additional value through integration." - John Davies, TDSi 10. What is the value of physical security data? "While active protection is the primary job of a security system, the data generated by today's networked solutions can provide a wealth of intelligence to help organisations optimize both their security strategies and their business operations." - Mark Perkins, Boon Edam
Prevention makes tailgating impossible or extremely difficult due to the full height of an entrance Findings from the 2014 Tailgating Survey by Boon Edam Inc., Lillington, North Carolina, found that more than 85 percent of the 250 integrator and end-user respondents were not tracking the number of tailgating incidents. In the access control industry, tailgating is when an unauthorized person follows an authorized personnel through a controlled entrance. More than 50 percent of the respondents estimated the cost of a breach due to tailgating between $150,000 and "too high to measure." More than 70 percent of respondents said they felt vulnerable to the threat of a breach from tailgating. The survey data clearly indicates a strong market for products and strategies to mitigate the threat of a breach from tailgating. Those numbers signal additional opportunities for security integrators in installing turnstiles at entrances and other key areas of the protected premises. Recurring revenue is also a typical part of any electromechanical equipment, derived from preventative maintenance and service. SourceSecurity.com: How can integrators get better involved in the pedestrian security entrance market and what do they need to know about tailgating to better educate current or potential customers? Perkins: The most critical impact discussion an integrator can have with a potential customer related to the distinction between tailgating "detection" and "prevention." All physical pedestrian security design and implementation is dependent upon this distinction. Let's think about the difference between the terms detection and prevention. Detection is when a sensor system alarms to signal a response from security staff if unauthorized users are physically able to tailgate, jump over or crawl under a pedestrian security entrance. Most optical turnstiles fall into this category. If integrators can accurately predictthe outcome and limitations of anyphysical security design, thenmanpower recommendations, alongwith the other evidence collectionsystems, can be properly allocatedto mitigate the known risk Prevention makes tailgating impossible or extremely difficult due to the full height of an entrance (to preventing jumping over) and sophisticated sensors that can detect tailgating and reject the user. Security revolving doors and mantrap portals fall into this category. SourceSecurity.com: Where are some common areas and new areas where these products may be specified? Perkins: Pedestrian barrier designs are typically applied to any control point, starting from the exterior perimeter and layering your security as you move to the interior of the facility. Full-height turnstiles with handicap access gate designs are typically located at perimeter points along a fence line. The most common exterior designs utilize utilize a full-height turnstile transitioning from a parking lot or public access point at the street level into the private secured area. This product/design provides limited tailgating prevention, and has no integrated alarms or automated detection capabilities. They are often paired with surveillance cameras for this reason. The next layer would be the access points at the envelope of the buildings. Security revolving doors are the most common specified products because they have unique design and functionality attributes. Security revolving doors provide the highest level of unmanned automated tailgating detection and prevention. In fact, some new security revolving doors and mantrap products can accurately report metrics for alarms, false rejections, and most importantly, accurately assess false acceptance probabilities. These systems are designed tomanage new and emergingthreats we face today, such asbio-chemical attacks, flashmobs or an active shooter This is critical for the integrator because if they can accurately predict the outcome and limitations of any physical security design, then manpower recommendations, along with the other evidence collection systems, can be properly allocated to mitigate the known risk. This allows the integrator to precisely and accurately represent to the end-user customer exactly what has been accomplished as a result of this design implementation and capital expenditure spend. SourceSecurity.com: Do you see any emerging specification trends? Perkins: There are two very strong trends and some emerging applications. First would be in high-rise buildings. Typically, there will be optical turnstiles in the lobby and elevator access points. The trend is for optical turnstiles to be integrated with visitor and elevator management systems. This creates a more efficient flow of employees and guests and greater tailgating buffers. Since optical turnstiles cannot prevent tailgating, the value comes from making it more difficult to navigate your way within a facility upon a false acceptance or breach. The second application is more conceptual and emerging, but also applicable to the high-rise scenario. It is the deployment of security revolving doors upon exiting elevators, and at the entrance points to all the buildings within a campus. The unique design attributes of a security revolving door to both detect and prevent tailgating are utilised within a mass notification system. These systems are becoming firmware- and software-driven, interfacing with all common forms of communication and social media. These systems are designed to manage new and emerging threats we face today, such as bio-chemical attacks, flash mobs or an active shooter. SourceSecurity.com: So integrators have a lot to think about. Perkins: In today's world, the integrator is faced with ominous new challenges that go far beyond the typical issues, such as theft, or passive protestors utilising signage and property defamation. Integrators now are being asked to mitigate the threat of domestic violence, active shooter, and terrorism, which now must include life-saving measures. Whether it is an active shooter or domestic disputes, the reputation of the company and the safety of the employees now are now a central to the need; to provide both detection and prevention in tailgating designs. As a result, the integrator's role in tailgating prevention is necessarily growing and has expanded into much larger and more complex issues.
Boon Edam hired Kurt Measom and Dale Gigandet for the USA and Juan Manuel Perez for southern Mexico Boon Edam Inc. recently announced the hiring of new sales staff and the creation of new roles and departments to meet continued high demand for its security entrance products and revolving doors. The company has experienced record sales in the past four years, much of the growth coming from the sales of security products to Fortune 500 companies. "Today's large corporate customers are installing security entrances for a wide variety of applications in the US and globally," said Greg Schreiber, Vice President of Sales. "With this strong momentum in sales alongside our mission to deliver outstanding customer service, we are taking this opportunity to develop new and roles and responsibilities with more focused levels of support and expertise. In addition, we are investing significantly more resources to meet the expanding growth we are experiencing in Latin America." Effective immediately are the following new hires and re-assignments: In the USA – Kurt Measom, a 16-year veteran of the company and formerly the Vice President of Technical Services at Boon Edam, will now assume a new role as Vice President Technology and Product Support. Mr. Measom's mission will be to drive product development to meet the needs of end users and dealers, including working closely with access control providers to develop enterprise-level integration solutions for Boon Edam products, standardized technology platforms, modular architectures and other technologies. Boon Edam has hired Dale Gigandet, PE, CPP, CISSP, as the new Business Development Manager for the Northeastern United States. Mr. Gigandet is a seasoned, 30-year veteran of the security industry having held sales and management positions covering access control integration and video surveillance, most recently for companies such as Eaton, Bosch, Xtralis and Securitas. Joel Johnson, the previous Business Development Manager for the Northeast, will focus on continued business development exclusively in the New York City Metropolitan area. "Today's large corporate customers are installing security entrances for a wide variety of applications in the US and globally" The company has chosen customer service representative Mr. Joshua Jones to launch a new Aftermarket Sales and Services department. Mr. Jones will be focusing on assisting existing customers with purchasing parts, service contracts, and retrofits and upgrades for previously installed products. Customer Service Representative Sara Harris has been appointed to the new position of Enterprise & National Accounts Customer Service, to support the efforts of Mr. Mark Perkins, Senior National Accounts Manager, in driving further business development with national and global corporations. In Latin America – Boon Edam has hired Juan Manuel Perez from Mexico City as a new Business Development Manager for central and southern Mexico. Mr. Perez has over 15 years' experience in the field of security, both integration and distribution, serving a variety of engineering, sales and project management positions covering access control, fire detection, closed circuit television, among others. Magdalena Reyes will continue to serve as Business Development Manager for Northern Mexico, based in Monterrey. Jeannette Sweat, previously working as Inside Sales Support for Latin America, has been promoted to Business Development Manager for Latin America and the Carribbean. Additional support for Latin America are Myriam Martin, Inside Sales, and Sam Nussman,Technical Services and Training for Latin America. All Boon Edam support and classroom training sessions for Latin America are conducted in Spanish.
Experts sections