Arecont Vision IP Network Cameras
(183)
Browse IP Network Cameras
IP Dome camera products updated recently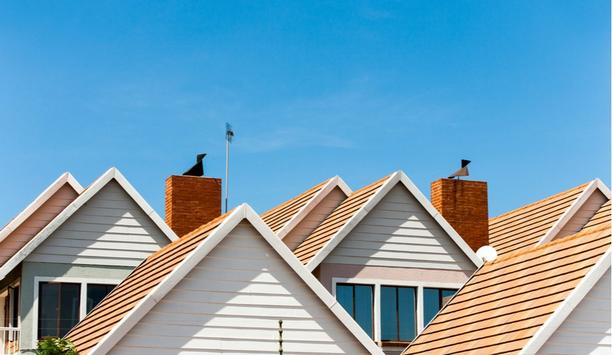 How Smart Technology Is Simplifying Safety And Security In Retirement Villages
James Twigg is the Managing Director of Total Integrated Solutions (TIS), an independent life safety, security and communication systems integrator, specializing in design & consultancy, technology and regulatory compliance. Total Integrated Solutions work primarily with retirement villages, helping to ensure the safety of residents in numerous retirement villages across the country. In this opinion piece, James shares how smart technology is helping security teams and care staff alike in ensuring the safety and security of their spaces, amid the COVID-19 pandemic and beyond. Impact of smart technology Smart technology is having an impact on pretty much every aspect of our lives Smart technology is having an impact on pretty much every aspect of our lives. From how we travel, to how we work, to how we run our homes. It's not unusual to have Alexa waking us up and ordering our groceries or Nest to be regulating the temperature and energy in our homes. And while there's a popular misconception that people in their later years are allergic to technology, retirement villages and care homes are experiencing significant innovation too. And the result is not only improved quality of life for residents, but also improved safety and security systems for management teams. Switching to converged IP systems I've been working in the life safety and security industry for over fifteen years. When I first joined TIS, much of the sector was still very analog, in terms of the technology being installed and maintained. Slowly but surely, we've been consulting and advising customers on how to design, install and maintain converged IP systems that all talk to each other and work in tandem. I'm excited to say retirement villages are some of the top spaces leading the way, in terms of technological advancement. Improving the quality of life for residents A move into a retirement village can be daunting and one of the key concerns that we hear about is the loss of independence. No one wants to feel like they are being monitored or to have someone constantly hovering over them. One of the ways we've used smart technology to maintain residents' independence is through devices, such as health monitors and motion sensors. For example, instead of having a member of staff check-in on residents every morning, to ensure they are well, sensors and analytics can automatically detect changes in routine and alert staff to possible problems. Similarly, wearable tech, such as smart watches give residents a chance to let staff know they are okay, without having to tell them face-to-face. As our retirement village customers have told us, a simple 'I'm okay' command can be the difference between someone feeling independent versus someone feeling monitored. Simplifying and improving security systems Smart technology gives care staff and security oversight of the needs of residents For the teams responsible for the safety of the people, places and spaces within retirement villages, smart technology is helping to improve and simplify their jobs. Smart technology gives care staff and security oversight of the needs of residents, and ensures rapid response if notified by an emergency alert, ensuring they know the exact location of the resident in need. And without the need to go and physically check-in on every resident, staff and management can ensure staff time is being used effectively. Resources can be distributed where they are needed to ensure the safety and wellbeing of those residents who need extra consideration. 24/7 surveillance When planning the safety and security for retirement villages, and other residential spaces, it's no use having traditional systems that only work effectively for 12 hours a day or need to update during the evening. Surveillance needs to be 24/7 and smart technology allows that without the physical intrusion into people's spaces and daily lives. Smart technology ensures that systems speak to each other and are easily and effectively managed on one integrated system. This includes video surveillance, which has also become much more effective as a result of advanced video analytics, which automatically warn staff of suspicious behavior. Securing spaces amid COVID-19 This year has, of course, brought new challenges for safety. COVID-19 hit the retirement and residential care sectors hard, first with the initial wave of infections in mid-2020 and then, with the subsequent loneliness caused by the necessary separation of families. As essential workers, we worked closely with our customers to make sure they had everything they needed As essential workers, we worked closely with our customers to make sure they had everything they needed during this time, equipping residents with tablet devices to ensure they could stay connected with their families and friends. It allowed residents to keep in touch without risking transferring the virus. Thermal cameras and mask detection And now that we're emerging out of COVID-19 restrictions and most residents can see their families again, we're installing systems like thermal cameras and mask detection, so as to ensure that security will be alerted to anyone in the space experiencing a high temperature or not wearing proper PPE. Such steps give staff and families alike, the peace-of-mind that operational teams will be alerted at the earliest possible moment, should a COVID-19 risk appear. Thinking ahead to the next fifteen years, I'm excited at the prospect of further technological advancements in this space. Because at the end of the day, it's not about how complex your security system is or how you compete in the industry. It's about helping teams to protect the people, spaces and places that matter. I see smart technology playing a huge role in that for years to come.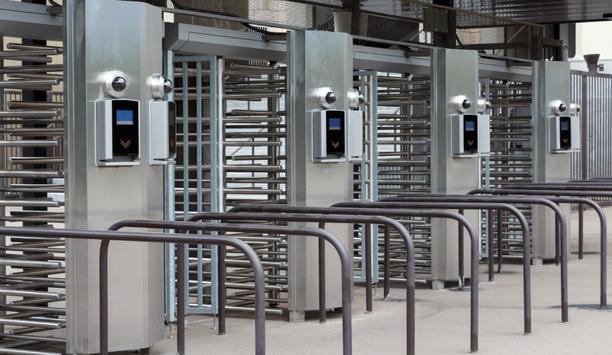 The Post-Pandemic Mandate For Entertainment Venues: Digitally Transform Security Guards
As the COVID-19 pandemic wanes and sporting venues open-up to full capacity, a new disturbing trend has hit the headlines - poor fan behavior. Five NBA teams have issued indefinite bans on fans, who crossed the line of unacceptable behavior, during the NBA playoffs. Major League Baseball stadiums have a recurring problem with divisive political banners being strewn over walls, as part of an organized campaign, requiring fan ejections. There was a brawl between Clippers and Suns fans after Game 1 of their playoff series. And, the U.S. vs. Mexico Nations League soccer game over the Fourth of July weekend had to be halted, due to fans throwing objects at players and screaming offensive chants. Cracking down on poor fan behavior Security directors are consistently reporting a disturbing uptick in poor fan attitude and behavior With players across all major sports leagues commanding more power than ever before, they are demanding that sports venues crack down on poor fan behavior, particularly when they are the targets of that behavior. Whether it's an extension of the social-media divisiveness that's gripped society, or people unleashing pent up negative energy, following 15 months of social isolation, during the COVID-19 global pandemic, security directors are consistently reporting a disturbing uptick in poor fan attitude and behavior. They're also reporting a chronic security guard shortage, like many businesses that rely on relatively low-cost labor, finding candidates to fill open positions has been incredibly difficult. Low police morale To add the third component to this perfect storm, many police departments are struggling with morale issues and officers are less likely to put themselves into positions, where they could wind up in a viral video. According to the Police Executive Research Forum, police officer retirements in the U.S. were up 45% in the April 2020 - April 2021 period, when compared to the previous year. Resignations were up 18%. In this environment, officers may be less likely to undertake fan intervention unless it's absolutely necessary. This can seem like the worst of times for venue security directors, as they need more staff to handle increasingly unruly patrons, but that staff simply isn't available. And, because the security guard staffing industry is a commoditized business, companies compete almost solely on price, which requires that they keep salaries as low as possible, which perpetuates the lack of interest in people participating in the profession. Digital Transformation There is only one way out of this conundrum and that is to make security personnel more efficient and effective. Other industries have solved similar staffing and cost challenges through digital transformation. For example, only a small percentage of the total population of restaurants in the U.S. used to offer home delivery, due to cost and staffing challenges of hiring dedicated delivery personnel. Advent of digital efficiency tools But with the advent of digital efficiency tools, now virtually all restaurants can offer delivery But with the advent of digital efficiency tools, such as UberEATS and DoorDash, now virtually all restaurants can offer delivery. Likewise, field-service personnel are digitally connected, so when new jobs arise, they can be notified and routed to the location. Compare this to the old paper-based days, when they wouldn't know about any new jobs until they picked up their work schedule at the office, the next day and you can see how digital transformation makes each worker significantly more efficient. Security guards and manned guarding The security guard business has never undergone this kind of digital transformation. The state-of-the-art 'technology' has never changed - human eyes and ears. Yes, there are video cameras all over stadiums and other venues, but behind the scenes is a guard staring at a bunch of monitors, hoping to identify incidents that need attention. Meanwhile, there are other guards stationed around the stadium, spending most of their time watching people who are doing nothing wrong. Think about all the wasted time involved with these activities – not to mention the relentless boredom and 'alert fatigue' from false-positive incident reporting and you understand the fundamental inefficiencies of this labor-based approach to security. Now think about a world where there's ubiquitous video surveillance and guards are automatically and pre-emptively notified and briefed, when situations arise. The fundamental nature of the security guards profession changes. Instead of being low paid 'watchers', they instead become digitally-empowered preventers. AI-based screening and monitoring technology This world is happening today, through Artificial Intelligence-based screening and monitoring technology. AI-powered weapons-detection gateways inform guards, when a patron entering the venue is carrying a gun, knife or other forbidden item. Instead of patting down every patron with metal in their pockets, which has been the standard practise since walk-through metal detectors were mandated by sports leagues following 9/11, guards can now target only those who are carrying these specific items. Video surveillance and AI-based analytics integration Combining surveillance video with AI-based advanced analytics can automatically identify fan disturbances Combining surveillance video with AI-based advanced analytics can automatically identify fan disturbances or other operational issues, and notify guards in real time, eliminating the need to have large numbers of guards monitoring video feeds and patrons. The business benefits of digitally transformed guards are compelling. A National Hockey League security director says he used to have 300 guards manning 100 walk-through metal detectors. By moving to AI solutions, he can significantly reduce the number of scanning portals and guards, and most importantly redeploy and gain further operational efficiencies with his overall operational strategy. Changing staffing strategy This changes the staffing strategy significantly and elevates the roles of guards. Suddenly, a US$ 20-per-hour 'job' becomes a US$ 40-per-hour profession, with guards transformed into digital knowledge workers delivering better outcomes with digitally enabled staffs. Beyond that, these digitally transformed guards can spend a much higher percentage of their time focused on tasks that impact the fan experience – whether it's keeping weapons out of the building, pro-actively dealing with unruly fans before a broader disruption occurs, or managing business operations that positively impact fan patron experience. Digitally transforming security guards Perhaps most important, digitally transforming security guards elevates the profession to a more strategic level, which means better pay for the guards, better service for clients of guard services, and an overall better experience for fans. That's a perfect storm of goodness for everyone.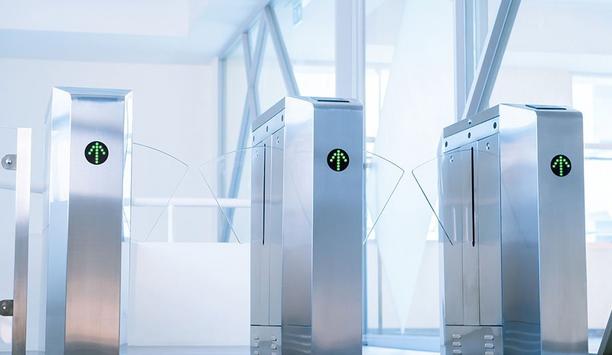 Physical Access Control: Critical Steps To Ensure A Smarter Future
Steven Kenny, Axis Communications, looks at the benefits of physical access control systems within smart environments, and how knowledge gaps and dated methods can inhibit adoption. Physical security is becoming more dynamic and more interconnected, as it evolves. Today's modern access control solutions are about so much more than simply opening doors, with digitalization bringing multiple business benefits, which would simply not be possible using traditional models. Digital transformation While the digital transformation of processes and systems was already well underway, across many industries and sectors, it is the transformation of physical security from a standalone, isolated circuit, to a network-enabled, intelligent security solution that brings many benefits to the smart environment. Yet, with more organizations now looking to bring their physical security provision up to date, there are many considerations that must be addressed to maximize the potential of access control and video surveillance. Not least of which is that connecting physical security devices to a network presents risk, so it is increasingly important for IT teams to play a role in helping to facilitate the secure integration of physical and network technologies, as these two worlds increasingly converge. Improved access control in smart environments These urban constructs are capable of reducing waste, driving efficiencies and optimising resources The smart city offers significant benefits, reflected in the US$ 189 billion that is anticipated to be spent on smart city initiatives globally by 2023. These urban constructs are capable of reducing waste, driving efficiencies, optimizing resources and increasing citizen engagement. Technology, which is increasingly being incorporated to protect access points within the smart environment, can take many forms. These range from simple card readers to two factor authentication systems, using video surveillance as a secondary means of identification, right through to complex networks of thermal cameras, audio speakers and sensors. Frictionless access control During the COVID-19 pandemic, frictionless access control has provided an effective 'hands free' means of accessing premises, using methods such as QR code readers and facial recognition as credentials to prove identity. Frictionless access control brings health and safety into the equation, as well as the security of entrances and exits, minimizing the risk of infection, by removing the need to touch shared surfaces. Such systems can be customized and scaled to meet precise requirements. Yet, an increasing integration with open technologies and platforms requires collaboration between the worlds of physical security and IT, in order to be successful. Barriers to adoption Traditional suppliers and installers of physical security systems have built up a strong business model around their expertise, service and knowledge. Network connectivity and the IoT (Internet of Things) present a constantly shifting landscape, requiring the traditional physical security vendor to learn the language of IT, of open platforms, IP connectivity and software integration, in order to adapt to market changes and remain relevant. Many are now beginning to realize that connected network-enabled solutions are here to stay Those who cannot adapt, and are simply not ready for this changing market, risk being left behind, as the physical security landscape continues to shift and demand continues to increase. With end users and buyers looking for smarter, more integrated and business-focused solutions from their suppliers, it is clear that only those who are prepared will succeed in this space. Time will not stand still, and many are now beginning to realize that connected network-enabled solutions are here to stay, particularly within smart constructs which rely on such technology by their very nature. The importance of cyber hygiene Connecting any device to a network has a degree of risk, and it is, therefore, imperative that any provider not only understands modern connected technologies, but also the steps necessary to protect corporate networks. Cameras, access control systems and IP audio devices, which have been left unprotected, can potentially become backdoors into a network and used as access points by hackers. These vulnerabilities can be further compromised by the proliferation of connected devices within the Internet of Things (IoT). While the connection of devices to a network brings many advantages, there is greater potential for these devices to be used against the very business or industry they have been employed to protect when vulnerabilities are exploited. Cyber security considerations Cyber security considerations should, therefore, be a key factor in the development and deployment of new security systems. Access control technologies should be manufactured according to recognized cyber security principles, incident reporting and best practices. It is important to acknowledge that the cyber integrity of a system is only as strong as its weakest link and that any potential source of cyber exposure will ultimately impact negatively on a device's ability to provide the necessary high levels of physical security. The future of access control There is a natural dispensation towards purchasing low-cost solutions There is a natural dispensation towards purchasing low-cost solutions that are perceived as offering the same value as their more expensive equivalents. While some have taken the decision to implement such solutions, in an attempt to unlock the required benefits, while saving their bottom line, the limited lifespan of these technologies puts a heavier cost and reputational burden onto organizations by their association. The future of access control, and of physical security as a whole, will, therefore, be dependent on the willingness of suppliers to implement new designs and new ways of thinking, based around high-quality products, and to influence the installers and others in their supply chains to embrace this new world. Cyber security key to keeping businesses safe In addition, cyber security considerations are absolutely vital for keeping businesses safe. The integration of cyber secure technologies from trusted providers will provide peace of mind around the safety or corporate networks, and integrity of the deployed technologies. As we move forward, access control systems will become data collection points and door controllers will become intelligent I/O devices. QR codes for visitor management and biometric face recognition for frictionless access control will increasingly be managed at the edge, as analytics in a camera or sensor. The future of access control presents an exciting and challenging time for those ready to accept it, to secure it and to help shape it, offering a true opportunity to innovate for a smarter, safer world.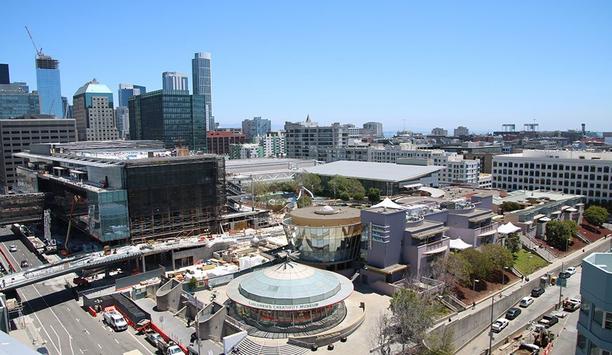 Salient Systems VMS Integration With Honeywell's ProWatch Access Control Platform Secure SMG/The Moscone Center
There are a handful of amazing things that set San Francisco apart from other global cities. Notably, there is the Golden Gate Bridge, Alcatraz Island, Fisherman's Wharf and Chinatown, the Twin Peaks overlooking the city skyline, San Francisco Bay, and The Moscone Center. Just how does a convention center fit into the list of places to see in beautiful San Francisco? It is the largest convention and exhibition complex in San Francisco, California. It includes three main halls spread out across three blocks and 87 acres in the prime South of Market neighborhood. The convention center originally opened in 1981 and has gone through several renovations. It is currently upgrading its security system to reflect a modern, state-of-the-art security solution. Securing SMG/Moscone Center Security at the SMG/Moscone Center is handled similar to the security at a Tier 1 airport. However, clients who use the facility are required to provide their own inside security. When the doors of the convention Center are open to the public, it plays host to people who want to come in and look around. Our new security system will provide analytics, and the ability to look at the images in real time" "We are responsible for facility security inside and on the perimeter outside. This is considered a soft target, so we do everything possible to harden the security," said Damion Ellis, Director of Security at the SMG/Moscone Center. Damion adds, "The time is right for us to take out the old security system, including the old analog camera system. Our new security system will provide analytics, and the ability to look at the images in real time." IP cameras installed for wide surveillance Like any major metropolitan area, the San Francisco metropolitan region has its own issues that have to be dealt with that aren't pleasant. This includes keeping track of the homeless population and what they are doing. Damion Ellis further said, "We are able to place the new IP cameras in places where the homeless population congregates on the outside, in dark corners of the facility." CompleteView VMS video platform The Moscone Center complex consists of three main halls. Moscone South is located to the south of Howard Street and is three-story tall. It opened in 2017, replacing the original Moscone Center building that opened in 1981. A Keith Haring sculpture stands outside the hall at the corner of 5th and Howard streets. Moscone North is located to the north of Howard Street, and Moscone West is a three-level exhibition hall located across 4th Street from Moscone North. Integration with ProWatch access control platform "One of the most compelling reasons Moscone deployed CompleteView video platform was the integration with Honeywell's ProWatch access control platform, as well as newly designed multi-sensor cameras," said Salient's Regional Sales Manager in the Bay Area, Cindy Doyle. Cindy adds, "The ease of use and intuitive software allowed the guard staff to use maps in the system to identify where triggered events took place for guard dispatch." Monitoring door alarms Prowatch access control platform is currently being used to monitor door alarms throughout the property Prowatch access control platform is currently being used to monitor door alarms throughout the property and triggering video call-up and/or alarm video event when there is a forced or held open door. In order to keep track of outside foot traffic and provide interior and exterior security, an analytics option was foremost on everyone's mind, and integrator Microbiz Security Co., dove in with an initial site survey to determine the best course of action. Microbiz has partnered with the SMG/Moscone Center for several years. Video analytics solution "Our goal was to take a look at what it would take to secure the facility, but to do it properly," said Todd Chritton, President of Microbiz Security. "The integrator had some suggestions in terms of offering better security coverage in some areas," said Marco Escobar, Vice President of Operations at Microbiz Security, adding "What they knew was three buildings needed to update from its current 2002 technology, and upgrade to 2018 technology. It also was beneficial to the integrator having worked on site for several years and also having worked with Ellis during his tenure with the Hilton Hotel chain." Multi-sensor and multi-megapixel IP cameras Marco Escober further stated, "We've been a long-time vendor at the convention center, and we offer a pride of installation as well as using the best of the best security solutions. We began by updating current cameras to Arecont Vision multi-sensor and multi-megapixel IP cameras and Salient Systems' CompleteView VMS, Dellintegrated server with RAID6 configuration and CompleteView Enterprise software." He adds, "The VMS is a fully open architecture, enabling convention center security staff to seamlessly leverage existing technology investments and minimize disruption."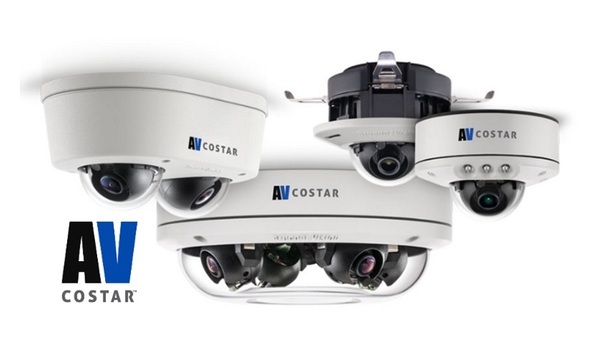 Arecont Vision Costar (AV Costar) To Exhibit New ConteraIP Megapixel Cameras At ISC West 2020
Arecont Vision Costar (AV Costar), a globally renowned IP-based megapixel camera technology and video surveillance solutions provider, has unveiled multiple high performance cameras for the ConteraIP megapixel (MP) series. The four new models build upon the high performance, superior image quality, outstanding reliability, ease of installation, and competitive pricing that are the hallmarks of ConteraIP. "We've taken the most in-demand form factors from our proven MegaIP single, dual, and multi-sensor camera families to bring similar choices to our expanding ConteraIP series," said Brad Donaldson, Vice President of Product Development at Arecont Vision Costar. "ConteraIP will now address an even wider variety of challenging customer requirements as these new NDAA-compliant cameras roll out in coming weeks." ConteraIP MicroDome LX cameras Indoor models feature a built-in microphone, while the outdoor MicroDome LX includes integrated IR illuminators The newly unveiled ConteraIP MicroDome LX IP cameras offer customers the choice of indoor ultra-low profile flush mount models for discreet surveillance or compact surface mount versions for indoor/outdoor use. Indoor models feature a built-in microphone, while the outdoor MicroDome LX includes integrated IR illuminators. All MicroDome LX cameras deliver up to 30fps of megapixel video and include a motorized remote focus lens for rapid setup, with choice of 1080p (2.1MP) or 5MP resolution. The new ConteraIP MicroDome Duo LX offers twin, independent domes with motorized remote focus lens, each capable of up to 30fps of megapixel video. The Duo is ideal for indoor/outdoor applications such as coverage of hallways, walkways, and corners, or for monitoring ATMs or POS terminals where a 4-sensor Omni or panoramic camera may not be suitable. The compact platform brings models with 4 (2x1080p), 10 (2x5MP), or 16 (2x8MP) MP resolution choices, each with twin remote focus motorized lenses. ConteraIP Omni LX cameras AV Costar continues to build upon its legacy of surveillance industry leadership in adjustable-view multi-sensor models with the unveiling of the new ConteraIP Omni LX. The highly flexible remote-focus camera series offers 4 high resolution megapixel sensors with motorized remote focus lenses for easy installation and setup. Omni LX offers the choice of 8 (4x1080p) or 20 (4x5MP) megapixel resolution with the customer's choice of interchangeable lenses. Each sensor can be adjusted to the perfect individual view then remotely focused. The Omni LX delivers up to 360-degrees of non-stop coverage of virtually any scene for complete situational awareness. The Omni LX reduces complexity and cost, using a single PoE IP cable, IP address, and VMS license (on most VMS systems) instead of multiples of each being required for individual single-sensor cameras. NightView low light technology and H.265 compression ConteraIP cameras offer enhanced WDR up to 120db for varied lighting conditions, NightView low light technology, and H.265 with SnapStream+ & M-JPEG support. Other common features are high frame rates, defog technology, on screen display, MicroSD card support (most models), and multi-streaming capability. Just as in the entire MegaIP camera family, all four of the new ConteraIP models include both NDAA (National Defense Authorization Act H. R. 2500) and ONVIF compliance, plus are IP66 environmental and IK10 impact resistance rated. 360-degree Fisheye Panoramic and multi-sensor cameras Existing ConteraIP models include compact single sensor 360-degree Fisheye Panoramic cameras With the addition of these newest megapixel models, the ConteraIP camera series covers an even wider range of video surveillance and security system needs for a wide range of applications. Existing ConteraIP models include the compact single sensor 360-degree Fisheye Panoramic cameras with built-in microphone and two award-winning multi-sensor cameras - the 4-sensor 180-degree Panoramic with integrated IR and the Omni LX Remote Setup, which features 4 remotely positioned and focused motorized sensors for the ultimate ease of installation and configuration with non-stop surveillance across up to 360 degrees of coverage. ConteraIP Indoor Dome and Micro Bullet cameras The ConteraIP family further includes single-sensor ConteraIP Indoor Dome and award-winning indoor/outdoor Micro Bullet, Bullet, and standard Outdoor Dome models. EX series Bullet and Dome models complete the ConteraIP lineup, offering choice of standard and optional advanced analytics. Visitors can see the newest ConteraIP series in action at the Costar booth, #8045, at ISC West 2020, which has now been rescheduled to July 20-22 in the Sands Convention Center, Las Vegas, Nevada, USA.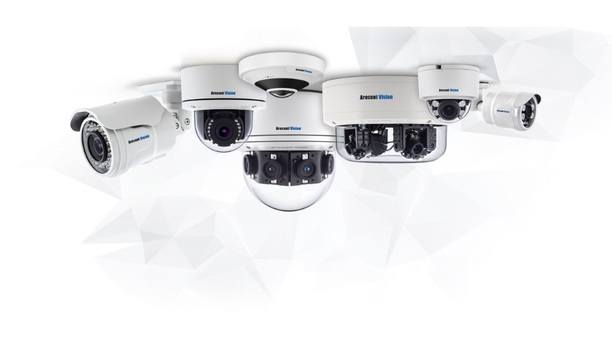 Arecont Vision To Showcase Advanced IP Cameras, As Part Of Its Total Video Solution, At ISC East 2019
Arecont Vision Costar (AVC), globally renowned provider of IP-based megapixel camera technology and video surveillance solutions, will deliver live demonstrations of its latest high-tech cameras from booth 252 at the ISC East 2019 exhibition and conference. The two-day security industry event will be held at the Jacob K. Javits Convention Center, located in New York City, NY, from November 20 - 21, 2019. Total Video Solution AVC will highlight several powerful new cameras as part of the award-winning Total Video Solution AVC will highlight several powerful new cameras as part of the award-winning Total Video Solution, able to be securely and easily accessed anywhere, anytime, including from Security Operation Centers, desktop or laptop computers, smartphones, and tablet devices. Brad Donaldson, Vice President of Product Development for AVC, explains, "Our ConteraIP camera family continues to grow, offering the industry's best image quality, performance, and reliability at an affordable price point." Mr. Donaldson continued, "Each of the new cameras is designed to address customer requests for additional configuration options and features, while leveraging the power of our cloud-enabled Total Video Solution." ConteraIP Omni LX Remote Setup dome cameras AVC has introduced multiple new products since initial launch in July of 2018 as an operating unit of Texas-based Costar Technologies, Inc. AVC is committed to the delivery of innovative product designs and features, outstanding product quality and reliability, and unmatched customer service and support. Now available, the newest member of the adjustable-view multi-sensor Omni camera series – first pioneered for the security industry in 2014 - is the most powerful and capable yet. The Omni LX Remote Setup (or RS) indoor/outdoor dome camera was unveiled at ISC West 2019 in April, and brings a choice of 8 or 20 Megapixel (MP) models each featuring four sensors mounted in individual, motorized gimbals. Remote focus/zoom capability with customisable views complements the default 180-, 280-, and 360-degree choices. NightView technology The compact dome enclosure brings a simple installation design combined with remote setup technology to position, aim, & focus each sensor. Together, these features reduce both installer effort, and eliminate the need to physically touch the camera from a lift or ladders for post-installation view, coverage, or focus adjustments. Standard Omni LX features include superior image quality at up to 30fps (frames per second) per sensor and full multi-streaming capability. Enhanced WDR (wide dynamic range) at up to 120db, NightView technology combined with mechanical IR cut filters for day/night use, both H.265 and SnapStream+ technology for reduced bandwidth use without loss of image quality, and PoE support round out the feature set. ConteraIP Fisheye 360-degree panoramic dome cameras The compact, very-low-profile dome camera offers a full 360-degree image without blind spots Released in September at GSX 2019 Chicago, the new ConteraIP Fisheye Dome indoor/outdoor camera is proving popular with customers seeking an affordable, single-sensor panoramic model with outstanding image quality. The compact, very-low-profile dome camera offers a full 360-degree image without blind spots at 12MP resolution. This product is suitable for day/night projects where a multi-sensor panoramic or Omni camera may not be warranted. Offering multiple de-warp display modes, this PoE camera includes integrated microphone, speaker, IR illuminators, and SDXC card slot for onboard storage. H.264/H.265 encoders and advanced SNAPstream+, SmartIR, WDR, and NightView technologies are included along with the advanced suite of AVC single-sensor camera capabilities. ConteraIP Outdoor Dome & Bullet EX Series The ConteraIP Outdoor Dome EX and Bullet EX cameras first unveiled at ISC West 2019 in April are available for customer ordering. Featuring AVC's new Advanced Video Analytics suite, each high-performance EX model delivers 5MP resolution. Included analytics are camera tamper detection, intrusion detection, line crossing, and loitering detection. An optional additional suite of analytics is also available, including object classification (person/vehicle), object left/removed, and people/vehicle counting. Each EX model includes True Day/Night capabilities with integrated IR (infrared) illuminators for use indoors or out. Each includes a motorized varifocal lens for rapid focusing during setup and offers the full suite of powerful AVC single-sensor camera capabilities. These include a SDXC card slot for onboard storage, PoE (Power over Ethernet) capability, H.264/H.265 encoders, plus advanced SNAPstream+, SmartIR, Advanced WDR, and NightView technologies. Cloud-enabled ConteraVMS All of these new ConteraIP camera series are designed for use with the cloud-enabled ConteraVMS as part of the Total Video Solution. AVC MegaLab validation and ONVIF Profile S, G, Q, and T compliance provide easy integration with 3rd party VMS systems when needed.
Related white papers
School Security Moves to the Cloud
How Security Systems Ensure Healthy Workplaces During COVID and After
Six Things To Look For When Adding AI Cameras To Your Operation