Arecont Vision Network / IP Cameras
(82)
Browse Network / IP Cameras
IP camera products updated recently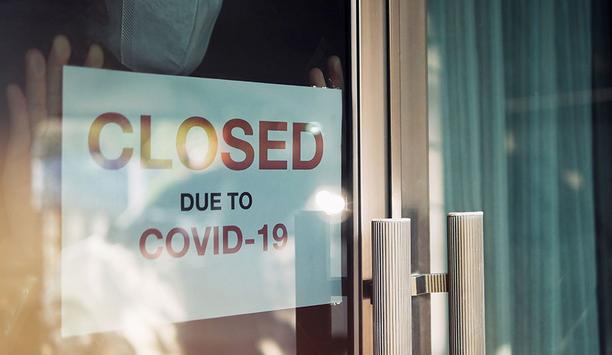 Securing Your Business While Working Remotely
It's a very common purchase for people to seek a smart security camera to remotely link them to their home while at work. Now the emphasis has shifted, with a lot more people working from home, business owners should consider a surveillance device to deter would-be thieves, protecting valuable equipment crucial for businesses to operate successfully. A robust security camera setup can aid existing security staff, and give business owners peace of mind out of hours. According to a recent report, police forces are having to carry out extra night patrols in empty city and town centers, as burglars target shops, pubs and other commercial premises during the pandemic. During these unprecedented times, investing in a video security system can save you and your business money – and in more than one way. In addition to preventing loss of property from inside, surveillance cameras also prevent acts of theft and vandalism by outside individuals However, technology, improved cellphone connectivity, apps, and cloud technologies has changed the security market and made it easy for anyone to set up a surveillance ecosystem with easy installation and constant round the clock, cloud monitoring. Plus, you can access footage from anywhere in the world via devices and apps – just in case you have to skip the country! The best cameras for SMBs Most good cameras have the much same functionality: excellent video and audio capabilities, remote access and programming, motion and sound detection, and the ability to capture still or video images and audio and save the data to the Cloud. But the burning question is, when you're trying to find a need in a haystack, what will work best for a small to medium sized business? A robust security camera setup can aid existing security staff, and give business owners peace of mind out of hours Now you can buy cameras that come packed with features such as integrated night vision, 1080p resolution, microSD card slot for local recording, two-way audio functionality as well as the latest latest 128bit encryption. They also have wide-angle lenses allowing users to see more of their office with a single camera, and some come with free, intelligent AI-Based motion detection. The AI gives users more choices on what is captured by the camera and when they should be alerted. Users can specify what types of motion they would like to detect, such as an intruder as opposed to a dog, an object crossing a defined boundary or into a specific area. They can also define multiple zones, alerting them immediately when movement is detected in particular areas. Easy installation is crucial These security cameras should also be easy enough to install and use that you don't need to fork out for expensive expert installation, and many can work with existing CCTV and CCTV DVR systems you may already have set-up. Many of the business security cameras are Wi-Fi enabled and come with their own apps, so you can view footage on your smartphone or tablet, no matter where you are in the world. It means you don't need to pay for a security team to watch the footage at all times (though if you can afford it, that won't hurt), and you can store your videos locally with an NVR on a HD, in the cloud with mydlink or do both with a hybrid NVR/cloud recorder. The apps use Rich Notifications which send a push notification with snapshot to the mobile device the moment activity is detected. Users can react immediately without the need to log into the app by accessing the camera's live view or calling one of two pre-assigned contacts with a single tap. Any motion-triggered recordings can be saved in the cloud, or locally on a microSD card. Indoor, Outdoor or both? Indoor cameras can be smaller, more lightweight and are usually less intrusive than bulkier outdoor cameras The primary distinction between indoor and outdoor security cameras is the types of external factors each camera has to be able to withstand. While both types of cameras usually come in similar styles and with comparable features, outdoor cameras need to be able to contend with all types of weather and varying light conditions. Outdoor cameras are also more vulnerable to being tampered with, so they are typically made of more durable materials, like metal, and may be heavier or even housed in a casing in order to discourage easy removal. Indoor cameras can be smaller, more lightweight and are usually less intrusive than bulkier outdoor cameras. Both indoor and outdoor cameras utilize features like infrared, allowing for clear pictures in low light conditions and easy transitions when there is a sudden change in light-changing automatically from color images in bright light to black and white when it gets darker. When doing your research, features to look out for include: Wide angle lens for optimum room view or full view of the front of your property Full HD 1080p at 30fps ONVIF compatible - Open Network Video Interface Forum - The forum aims to standardize how IP products within the video surveillance industry communicate with each other. Night vision - look at length of the night vision - 5m is about right Your options will depend on your budget and specific needs, but the above features are a great start when you come to buy.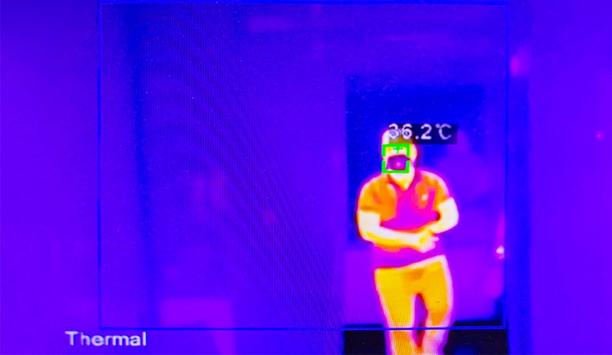 Edge Computing, AI and Thermal Imaging – The Future of Smart Security
Smart security is advancing rapidly. As AI and 4K rise in adoption on smart video cameras, these higher video resolutions are driving the demand for more data to be stored on-camera. AI and smart video promise to extract greater insights from security video. Complex, extensive camera networks will already require a large amount of data storage, particularly if this is 24/7 monitoring from smart video-enabled devices. With 4K-compliant cameras projected to make up over 24% of all network cameras shipped by 2023 – there is a fast-growing desire for reliable storage on-board security cameras. The question for businesses is: do they look to break up their existing smart video network, by separating and compartmentalising cameras to handle data requirements, or do they increase its storage capabilities? As some people begin to venture out and return to work following initial COVID-19 measures, we are also seeing demand for thermal imaging technology increase. New technology like this combined with more of these always-on systems being rolled out, means organizations will need to carefully consider their smart video strategy. Newer edge computing will play an important role in capturing, collecting, and analyzing data and there are some key trends you can expect to see as a result of this evolution. There are many more types of cameras being used today, such as body cameras, dashboard cameras, and new Internet of Things (IoT) devices and sensors. Video data is so rich nowadays, you can analyze it and deduce a lot of valuable information in real-time, instead of post-event. Edge computing and smart security As public cloud adoption grew, companies and organizations saw the platform as a centralized location for big data. However, recently there's been opposition to that trend. Instead we are now seeing data processed at the edge, rather than in the cloud. There is one main reason for this change in preference: latency. Newer edge computing will play an important role in capturing, collecting, and analyzing data Latency is an important consideration when trying to carry out real-time pattern recognition. It's very difficult for cameras to process data – 4K surveillance video recorded 24/7 – if it has to go back to a centralized data center hundreds of miles away. This data analysis needs to happen quickly in order to be timely and applicable to dynamic situations, such as public safety. By storing relevant data at the edge, AI inferencing can happen much faster. Doing so can lead to safer communities, more effective operations, and smarter infrastructure. UHD and storage AI-enabled applications and capabilities, such as pattern recognition, depend on high-definition resolutions such as 4K – also known as Ultra High Definition (UHD). This detailed data has a major impact on storage – both the capacity and speeds at which it needs to be written, and the network. Compared to HD, 4K video has much higher storage requirements and we even have 8K on the horizon. As we know, 4K video has four times the number of pixels as HD video. In addition, 4K compliant video supports 8, 10, and 12 bits per channel that translate to 24-, 30- or 36-bit color depth per pixel. A similar pattern holds for HD — more color using 24 bits or less color using 10 or 12 bits in color depth per pixel. Altogether, there is up to a 5.7x increase in bits generated by 4K vs. 1080 pixel video. Larger video files place new demands on data infrastructure for both video production and surveillance. Which means investing in data infrastructure becomes a key consideration when looking into smart security. Always-on connectivity Whether designing solutions that have limited connectivity or ultra-fast 5G capabilities, most smart security solutions need to operate 24/7, regardless of their environment. Yet, on occasion, the underlying hardware and software systems fail. In the event of this, it is important to establish a failover process to ensure continued operation or restore data after a failure, including everything from traffic control to sensors to camera feeds and more. Consider the example of a hospital with dozens or even over a hundred cameras connected to a centralized recorder via IP. If the Ethernet goes down, no video can be captured. Such an event could pose a serious threat to the safety and security of hospital patients and staff. For this reason, microSD cards are used in cameras to enable continuous recording. Software tools – powered by AI – can then "patch" missing data streams with the content captured on the card to ensure the video stream can be viewed chronologically with no content gaps. Thermal imaging Health and safety is the number one priority for all organizations as people return to work and public spaces. Some organizations are deploying thermal imaging to help screen individuals for symptoms as they return. Organizations that operate with warehouses, depots and assembly lines will traditionally have large amounts of cameras located outside of the entrance. With thermal imaging smart video in place, these cameras can now serve a dual purpose as a screening device. The thermal imaging technology is capable of detecting elevated body temperatures, with 10-25 workers being scanned in one shot, from one camera – making it an efficient and accurate process. This way, staff can use the information to help identify people who may need further screening, testing, and/or isolation before returning to work. There are many more types of cameras being used today, such as body cameras, dashboard cameras, and new Internet of Things (IoT) devices While this may not increase data storage requirements, it can change your retention policies and practices. Smart security today is about utilising AI and edge computing, to deliver an always-on, high-resolution video provision that can help keep people safe 24/7. These trends increase the demands and importance of monitoring, which means requirements of the supporting data infrastructure improve to match that, including the ability to proactively manage the infrastructure to help ensure reliable operation. Companies need to make sure they have considered all the storage and policy challenges as part of their smart security strategy for the future.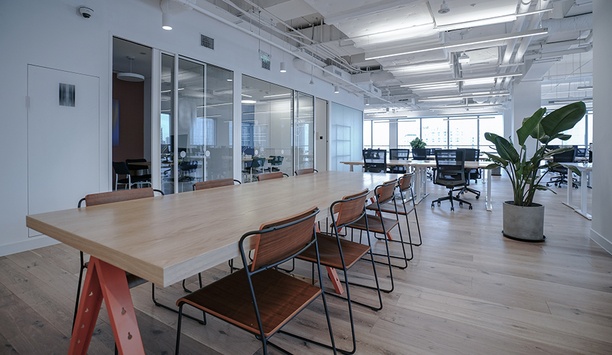 The Increased Role Of Video Surveillance Technology In Our Changing Environment
Today's environment has evolved into something that according to some may seem unexplainable. But in the context of video surveillance, this is something that we understand. Allow me to shed some light and understanding in terms of security and why it truly is a necessity. Security is not a luxury, it is a necessity. An essential practice now peaking the interests of all businesses small and large. A video surveillance system is a cost effective option that does not require monitoring fees. As business slows, temporarily shuts down or closes, an increase in vacant properties is inevitable. This pandemic will continue to put severe pressure on many businesses around the country. With so many considered non-essential, it is really sad to see how many must shutter their doors and lay off employees. Keeping an eye out for suspicious activity using a commercial grade surveillance system that supports advanced analytics, may end up saving your potential customers thousands of dollars down the road. Demand For Video Surveillance And Security Products We can certainly draw on the conclusion that security is a "need" more so than a "want". Times like this just further cement that thought process. In today's economic spiral, people aren't actively looking for lighting controls or home theaters. What they look for is a way to keep their loved ones safe, protect their homes, businesses and property. In my opinion, you will see video surveillance and security product sales skyrocket in the coming months and years. It has been reported that response times for first responders may be impacted as a result of COVID-19, leaving those with bad intent more time to ransack a property knowing that law enforcement may be slow to respond. Criminals will always take advantage of the situation. All we can do as a community is use common sense, stay vigilant and watch out for one another. For some of us that may mean mitigating risks with technology. Affordable Video Monitoring Solutions Having a solution that can quickly and securely share video footage may be the difference between identifying a perpetrator and becoming a victim. Ella, a video search platform developed by IC Realtime, makes every second of video instantly searchable and shareable, either with the authorities or your neighborhood social apps. Plus it is compatible with any RTSP streaming device. To wrap this up, it's not about pointing out the obvious, it's really about bringing awareness as to how technologies can be implemented to provide peace of mind without breaking the bank. Video surveillance technology is a way to do that and provide added security for you, your family and your business.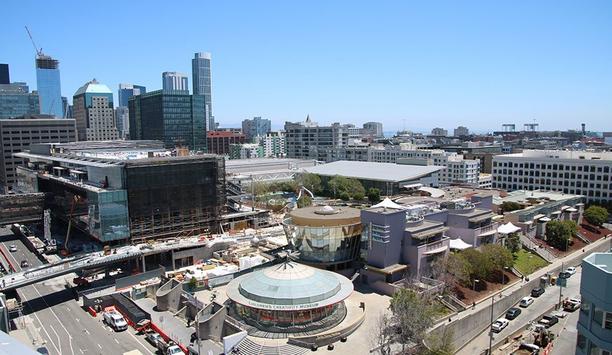 Salient Systems VMS Integration With Honeywell's ProWatch Access Control Platform Secure SMG/The Moscone Center
There are a handful of amazing things that set San Francisco apart from other global cities. Notably, there is the Golden Gate Bridge, Alcatraz Island, Fisherman's Wharf and Chinatown, the Twin Peaks overlooking the city skyline, San Francisco Bay, and The Moscone Center. Just how does a convention center fit into the list of places to see in beautiful San Francisco? It is the largest convention and exhibition complex in San Francisco, California. It includes three main halls spread out across three blocks and 87 acres in the prime South of Market neighborhood. The convention center originally opened in 1981 and has gone through several renovations. It is currently upgrading its security system to reflect a modern, state-of-the-art security solution. Securing SMG/Moscone Center Security at the SMG/Moscone Center is handled similar to the security at a Tier 1 airport. However, clients who use the facility are required to provide their own inside security. When the doors of the convention Center are open to the public, it plays host to people who want to come in and look around. Our new security system will provide analytics, and the ability to look at the images in real time" "We are responsible for facility security inside and on the perimeter outside. This is considered a soft target, so we do everything possible to harden the security," said Damion Ellis, Director of Security at the SMG/Moscone Center. Damion adds, "The time is right for us to take out the old security system, including the old analog camera system. Our new security system will provide analytics, and the ability to look at the images in real time." IP cameras installed for wide surveillance Like any major metropolitan area, the San Francisco metropolitan region has its own issues that have to be dealt with that aren't pleasant. This includes keeping track of the homeless population and what they are doing. Damion Ellis further said, "We are able to place the new IP cameras in places where the homeless population congregates on the outside, in dark corners of the facility." CompleteView VMS video platform The Moscone Center complex consists of three main halls. Moscone South is located to the south of Howard Street and is three-story tall. It opened in 2017, replacing the original Moscone Center building that opened in 1981. A Keith Haring sculpture stands outside the hall at the corner of 5th and Howard streets. Moscone North is located to the north of Howard Street, and Moscone West is a three-level exhibition hall located across 4th Street from Moscone North. Integration with ProWatch access control platform "One of the most compelling reasons Moscone deployed CompleteView video platform was the integration with Honeywell's ProWatch access control platform, as well as newly designed multi-sensor cameras," said Salient's Regional Sales Manager in the Bay Area, Cindy Doyle. Cindy adds, "The ease of use and intuitive software allowed the guard staff to use maps in the system to identify where triggered events took place for guard dispatch." Monitoring door alarms Prowatch access control platform is currently being used to monitor door alarms throughout the property Prowatch access control platform is currently being used to monitor door alarms throughout the property and triggering video call-up and/or alarm video event when there is a forced or held open door. In order to keep track of outside foot traffic and provide interior and exterior security, an analytics option was foremost on everyone's mind, and integrator Microbiz Security Co., dove in with an initial site survey to determine the best course of action. Microbiz has partnered with the SMG/Moscone Center for several years. Video analytics solution "Our goal was to take a look at what it would take to secure the facility, but to do it properly," said Todd Chritton, President of Microbiz Security. "The integrator had some suggestions in terms of offering better security coverage in some areas," said Marco Escobar, Vice President of Operations at Microbiz Security, adding "What they knew was three buildings needed to update from its current 2002 technology, and upgrade to 2018 technology. It also was beneficial to the integrator having worked on site for several years and also having worked with Ellis during his tenure with the Hilton Hotel chain." Multi-sensor and multi-megapixel IP cameras Marco Escober further stated, "We've been a long-time vendor at the convention center, and we offer a pride of installation as well as using the best of the best security solutions. We began by updating current cameras to Arecont Vision multi-sensor and multi-megapixel IP cameras and Salient Systems' CompleteView VMS, Dellintegrated server with RAID6 configuration and CompleteView Enterprise software." He adds, "The VMS is a fully open architecture, enabling convention center security staff to seamlessly leverage existing technology investments and minimize disruption."
Arecont Vision Costar (AV Costar) To Exhibit New ConteraIP Megapixel Cameras At ISC West 2020
Arecont Vision Costar (AV Costar), a globally renowned IP-based megapixel camera technology and video surveillance solutions provider, has unveiled multiple high performance cameras for the ConteraIP megapixel (MP) series. The four new models build upon the high performance, superior image quality, outstanding reliability, ease of installation, and competitive pricing that are the hallmarks of ConteraIP. "We've taken the most in-demand form factors from our proven MegaIP single, dual, and multi-sensor camera families to bring similar choices to our expanding ConteraIP series," said Brad Donaldson, Vice President of Product Development at Arecont Vision Costar. "ConteraIP will now address an even wider variety of challenging customer requirements as these new NDAA-compliant cameras roll out in coming weeks." ConteraIP MicroDome LX cameras Indoor models feature a built-in microphone, while the outdoor MicroDome LX includes integrated IR illuminators The newly unveiled ConteraIP MicroDome LX IP cameras offer customers the choice of indoor ultra-low profile flush mount models for discreet surveillance or compact surface mount versions for indoor/outdoor use. Indoor models feature a built-in microphone, while the outdoor MicroDome LX includes integrated IR illuminators. All MicroDome LX cameras deliver up to 30fps of megapixel video and include a motorized remote focus lens for rapid setup, with choice of 1080p (2.1MP) or 5MP resolution. The new ConteraIP MicroDome Duo LX offers twin, independent domes with motorized remote focus lens, each capable of up to 30fps of megapixel video. The Duo is ideal for indoor/outdoor applications such as coverage of hallways, walkways, and corners, or for monitoring ATMs or POS terminals where a 4-sensor Omni or panoramic camera may not be suitable. The compact platform brings models with 4 (2x1080p), 10 (2x5MP), or 16 (2x8MP) MP resolution choices, each with twin remote focus motorized lenses. ConteraIP Omni LX cameras AV Costar continues to build upon its legacy of surveillance industry leadership in adjustable-view multi-sensor models with the unveiling of the new ConteraIP Omni LX. The highly flexible remote-focus camera series offers 4 high resolution megapixel sensors with motorized remote focus lenses for easy installation and setup. Omni LX offers the choice of 8 (4x1080p) or 20 (4x5MP) megapixel resolution with the customer's choice of interchangeable lenses. Each sensor can be adjusted to the perfect individual view then remotely focused. The Omni LX delivers up to 360-degrees of non-stop coverage of virtually any scene for complete situational awareness. The Omni LX reduces complexity and cost, using a single PoE IP cable, IP address, and VMS license (on most VMS systems) instead of multiples of each being required for individual single-sensor cameras. NightView low light technology and H.265 compression ConteraIP cameras offer enhanced WDR up to 120db for varied lighting conditions, NightView low light technology, and H.265 with SnapStream+ & M-JPEG support. Other common features are high frame rates, defog technology, on screen display, MicroSD card support (most models), and multi-streaming capability. Just as in the entire MegaIP camera family, all four of the new ConteraIP models include both NDAA (National Defense Authorization Act H. R. 2500) and ONVIF compliance, plus are IP66 environmental and IK10 impact resistance rated. 360-degree Fisheye Panoramic and multi-sensor cameras Existing ConteraIP models include compact single sensor 360-degree Fisheye Panoramic cameras With the addition of these newest megapixel models, the ConteraIP camera series covers an even wider range of video surveillance and security system needs for a wide range of applications. Existing ConteraIP models include the compact single sensor 360-degree Fisheye Panoramic cameras with built-in microphone and two award-winning multi-sensor cameras - the 4-sensor 180-degree Panoramic with integrated IR and the Omni LX Remote Setup, which features 4 remotely positioned and focused motorized sensors for the ultimate ease of installation and configuration with non-stop surveillance across up to 360 degrees of coverage. ConteraIP Indoor Dome and Micro Bullet cameras The ConteraIP family further includes single-sensor ConteraIP Indoor Dome and award-winning indoor/outdoor Micro Bullet, Bullet, and standard Outdoor Dome models. EX series Bullet and Dome models complete the ConteraIP lineup, offering choice of standard and optional advanced analytics. Visitors can see the newest ConteraIP series in action at the Costar booth, #8045, at ISC West 2020, which has now been rescheduled to July 20-22 in the Sands Convention Center, Las Vegas, Nevada, USA.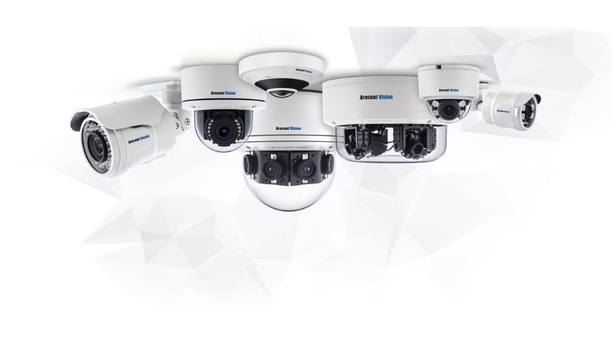 Arecont Vision To Showcase Advanced IP Cameras, As Part Of Its Total Video Solution, At ISC East 2019
Arecont Vision Costar (AVC), globally renowned provider of IP-based megapixel camera technology and video surveillance solutions, will deliver live demonstrations of its latest high-tech cameras from booth 252 at the ISC East 2019 exhibition and conference. The two-day security industry event will be held at the Jacob K. Javits Convention Center, located in New York City, NY, from November 20 - 21, 2019. Total Video Solution AVC will highlight several powerful new cameras as part of the award-winning Total Video Solution AVC will highlight several powerful new cameras as part of the award-winning Total Video Solution, able to be securely and easily accessed anywhere, anytime, including from Security Operation Centers, desktop or laptop computers, smartphones, and tablet devices. Brad Donaldson, Vice President of Product Development for AVC, explains, "Our ConteraIP camera family continues to grow, offering the industry's best image quality, performance, and reliability at an affordable price point." Mr. Donaldson continued, "Each of the new cameras is designed to address customer requests for additional configuration options and features, while leveraging the power of our cloud-enabled Total Video Solution." ConteraIP Omni LX Remote Setup dome cameras AVC has introduced multiple new products since initial launch in July of 2018 as an operating unit of Texas-based Costar Technologies, Inc. AVC is committed to the delivery of innovative product designs and features, outstanding product quality and reliability, and unmatched customer service and support. Now available, the newest member of the adjustable-view multi-sensor Omni camera series – first pioneered for the security industry in 2014 - is the most powerful and capable yet. The Omni LX Remote Setup (or RS) indoor/outdoor dome camera was unveiled at ISC West 2019 in April, and brings a choice of 8 or 20 Megapixel (MP) models each featuring four sensors mounted in individual, motorized gimbals. Remote focus/zoom capability with customisable views complements the default 180-, 280-, and 360-degree choices. NightView technology The compact dome enclosure brings a simple installation design combined with remote setup technology to position, aim, & focus each sensor. Together, these features reduce both installer effort, and eliminate the need to physically touch the camera from a lift or ladders for post-installation view, coverage, or focus adjustments. Standard Omni LX features include superior image quality at up to 30fps (frames per second) per sensor and full multi-streaming capability. Enhanced WDR (wide dynamic range) at up to 120db, NightView technology combined with mechanical IR cut filters for day/night use, both H.265 and SnapStream+ technology for reduced bandwidth use without loss of image quality, and PoE support round out the feature set. ConteraIP Fisheye 360-degree panoramic dome cameras The compact, very-low-profile dome camera offers a full 360-degree image without blind spots Released in September at GSX 2019 Chicago, the new ConteraIP Fisheye Dome indoor/outdoor camera is proving popular with customers seeking an affordable, single-sensor panoramic model with outstanding image quality. The compact, very-low-profile dome camera offers a full 360-degree image without blind spots at 12MP resolution. This product is suitable for day/night projects where a multi-sensor panoramic or Omni camera may not be warranted. Offering multiple de-warp display modes, this PoE camera includes integrated microphone, speaker, IR illuminators, and SDXC card slot for onboard storage. H.264/H.265 encoders and advanced SNAPstream+, SmartIR, WDR, and NightView technologies are included along with the advanced suite of AVC single-sensor camera capabilities. ConteraIP Outdoor Dome & Bullet EX Series The ConteraIP Outdoor Dome EX and Bullet EX cameras first unveiled at ISC West 2019 in April are available for customer ordering. Featuring AVC's new Advanced Video Analytics suite, each high-performance EX model delivers 5MP resolution. Included analytics are camera tamper detection, intrusion detection, line crossing, and loitering detection. An optional additional suite of analytics is also available, including object classification (person/vehicle), object left/removed, and people/vehicle counting. Each EX model includes True Day/Night capabilities with integrated IR (infrared) illuminators for use indoors or out. Each includes a motorized varifocal lens for rapid focusing during setup and offers the full suite of powerful AVC single-sensor camera capabilities. These include a SDXC card slot for onboard storage, PoE (Power over Ethernet) capability, H.264/H.265 encoders, plus advanced SNAPstream+, SmartIR, Advanced WDR, and NightView technologies. Cloud-enabled ConteraVMS All of these new ConteraIP camera series are designed for use with the cloud-enabled ConteraVMS as part of the Total Video Solution. AVC MegaLab validation and ONVIF Profile S, G, Q, and T compliance provide easy integration with 3rd party VMS systems when needed.
Related white papers
Security Investments Retailers Should Consider For Their 2021 Budget
Optimize Your Business with Analytics and AI
How End-to-End Video Security Solutions Can Help Your Organization With Social Distancing