Paxton Access Network / IP Cameras
(3)
Browse Network / IP Cameras
IP camera products updated recently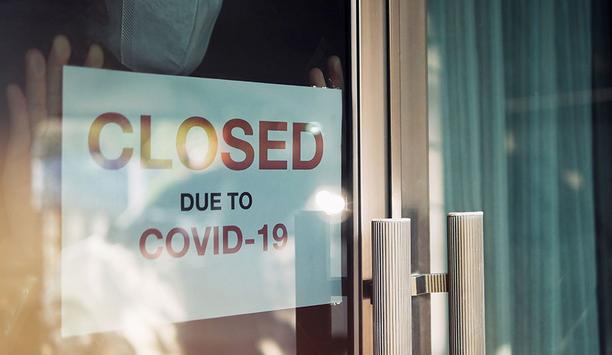 Securing Your Business While Working Remotely
It's a very common purchase for people to seek a smart security camera to remotely link them to their home while at work. Now the emphasis has shifted, with a lot more people working from home, business owners should consider a surveillance device to deter would-be thieves, protecting valuable equipment crucial for businesses to operate successfully. A robust security camera setup can aid existing security staff, and give business owners peace of mind out of hours. According to a recent report, police forces are having to carry out extra night patrols in empty city and town centers, as burglars target shops, pubs and other commercial premises during the pandemic. During these unprecedented times, investing in a video security system can save you and your business money – and in more than one way. In addition to preventing loss of property from inside, surveillance cameras also prevent acts of theft and vandalism by outside individuals However, technology, improved cellphone connectivity, apps, and cloud technologies has changed the security market and made it easy for anyone to set up a surveillance ecosystem with easy installation and constant round the clock, cloud monitoring. Plus, you can access footage from anywhere in the world via devices and apps – just in case you have to skip the country! The best cameras for SMBs Most good cameras have the much same functionality: excellent video and audio capabilities, remote access and programming, motion and sound detection, and the ability to capture still or video images and audio and save the data to the Cloud. But the burning question is, when you're trying to find a need in a haystack, what will work best for a small to medium sized business? A robust security camera setup can aid existing security staff, and give business owners peace of mind out of hours Now you can buy cameras that come packed with features such as integrated night vision, 1080p resolution, microSD card slot for local recording, two-way audio functionality as well as the latest latest 128bit encryption. They also have wide-angle lenses allowing users to see more of their office with a single camera, and some come with free, intelligent AI-Based motion detection. The AI gives users more choices on what is captured by the camera and when they should be alerted. Users can specify what types of motion they would like to detect, such as an intruder as opposed to a dog, an object crossing a defined boundary or into a specific area. They can also define multiple zones, alerting them immediately when movement is detected in particular areas. Easy installation is crucial These security cameras should also be easy enough to install and use that you don't need to fork out for expensive expert installation, and many can work with existing CCTV and CCTV DVR systems you may already have set-up. Many of the business security cameras are Wi-Fi enabled and come with their own apps, so you can view footage on your smartphone or tablet, no matter where you are in the world. It means you don't need to pay for a security team to watch the footage at all times (though if you can afford it, that won't hurt), and you can store your videos locally with an NVR on a HD, in the cloud with mydlink or do both with a hybrid NVR/cloud recorder. The apps use Rich Notifications which send a push notification with snapshot to the mobile device the moment activity is detected. Users can react immediately without the need to log into the app by accessing the camera's live view or calling one of two pre-assigned contacts with a single tap. Any motion-triggered recordings can be saved in the cloud, or locally on a microSD card. Indoor, Outdoor or both? Indoor cameras can be smaller, more lightweight and are usually less intrusive than bulkier outdoor cameras The primary distinction between indoor and outdoor security cameras is the types of external factors each camera has to be able to withstand. While both types of cameras usually come in similar styles and with comparable features, outdoor cameras need to be able to contend with all types of weather and varying light conditions. Outdoor cameras are also more vulnerable to being tampered with, so they are typically made of more durable materials, like metal, and may be heavier or even housed in a casing in order to discourage easy removal. Indoor cameras can be smaller, more lightweight and are usually less intrusive than bulkier outdoor cameras. Both indoor and outdoor cameras utilize features like infrared, allowing for clear pictures in low light conditions and easy transitions when there is a sudden change in light-changing automatically from color images in bright light to black and white when it gets darker. When doing your research, features to look out for include: Wide angle lens for optimum room view or full view of the front of your property Full HD 1080p at 30fps ONVIF compatible - Open Network Video Interface Forum - The forum aims to standardize how IP products within the video surveillance industry communicate with each other. Night vision - look at length of the night vision - 5m is about right Your options will depend on your budget and specific needs, but the above features are a great start when you come to buy.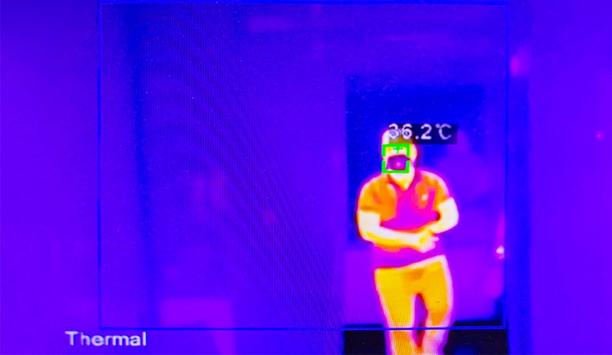 Edge Computing, AI and Thermal Imaging – The Future of Smart Security
Smart security is advancing rapidly. As AI and 4K rise in adoption on smart video cameras, these higher video resolutions are driving the demand for more data to be stored on-camera. AI and smart video promise to extract greater insights from security video. Complex, extensive camera networks will already require a large amount of data storage, particularly if this is 24/7 monitoring from smart video-enabled devices. With 4K-compliant cameras projected to make up over 24% of all network cameras shipped by 2023 – there is a fast-growing desire for reliable storage on-board security cameras. The question for businesses is: do they look to break up their existing smart video network, by separating and compartmentalising cameras to handle data requirements, or do they increase its storage capabilities? As some people begin to venture out and return to work following initial COVID-19 measures, we are also seeing demand for thermal imaging technology increase. New technology like this combined with more of these always-on systems being rolled out, means organizations will need to carefully consider their smart video strategy. Newer edge computing will play an important role in capturing, collecting, and analyzing data and there are some key trends you can expect to see as a result of this evolution. There are many more types of cameras being used today, such as body cameras, dashboard cameras, and new Internet of Things (IoT) devices and sensors. Video data is so rich nowadays, you can analyze it and deduce a lot of valuable information in real-time, instead of post-event. Edge computing and smart security As public cloud adoption grew, companies and organizations saw the platform as a centralized location for big data. However, recently there's been opposition to that trend. Instead we are now seeing data processed at the edge, rather than in the cloud. There is one main reason for this change in preference: latency. Newer edge computing will play an important role in capturing, collecting, and analyzing data Latency is an important consideration when trying to carry out real-time pattern recognition. It's very difficult for cameras to process data – 4K surveillance video recorded 24/7 – if it has to go back to a centralized data center hundreds of miles away. This data analysis needs to happen quickly in order to be timely and applicable to dynamic situations, such as public safety. By storing relevant data at the edge, AI inferencing can happen much faster. Doing so can lead to safer communities, more effective operations, and smarter infrastructure. UHD and storage AI-enabled applications and capabilities, such as pattern recognition, depend on high-definition resolutions such as 4K – also known as Ultra High Definition (UHD). This detailed data has a major impact on storage – both the capacity and speeds at which it needs to be written, and the network. Compared to HD, 4K video has much higher storage requirements and we even have 8K on the horizon. As we know, 4K video has four times the number of pixels as HD video. In addition, 4K compliant video supports 8, 10, and 12 bits per channel that translate to 24-, 30- or 36-bit color depth per pixel. A similar pattern holds for HD — more color using 24 bits or less color using 10 or 12 bits in color depth per pixel. Altogether, there is up to a 5.7x increase in bits generated by 4K vs. 1080 pixel video. Larger video files place new demands on data infrastructure for both video production and surveillance. Which means investing in data infrastructure becomes a key consideration when looking into smart security. Always-on connectivity Whether designing solutions that have limited connectivity or ultra-fast 5G capabilities, most smart security solutions need to operate 24/7, regardless of their environment. Yet, on occasion, the underlying hardware and software systems fail. In the event of this, it is important to establish a failover process to ensure continued operation or restore data after a failure, including everything from traffic control to sensors to camera feeds and more. Consider the example of a hospital with dozens or even over a hundred cameras connected to a centralized recorder via IP. If the Ethernet goes down, no video can be captured. Such an event could pose a serious threat to the safety and security of hospital patients and staff. For this reason, microSD cards are used in cameras to enable continuous recording. Software tools – powered by AI – can then "patch" missing data streams with the content captured on the card to ensure the video stream can be viewed chronologically with no content gaps. Thermal imaging Health and safety is the number one priority for all organizations as people return to work and public spaces. Some organizations are deploying thermal imaging to help screen individuals for symptoms as they return. Organizations that operate with warehouses, depots and assembly lines will traditionally have large amounts of cameras located outside of the entrance. With thermal imaging smart video in place, these cameras can now serve a dual purpose as a screening device. The thermal imaging technology is capable of detecting elevated body temperatures, with 10-25 workers being scanned in one shot, from one camera – making it an efficient and accurate process. This way, staff can use the information to help identify people who may need further screening, testing, and/or isolation before returning to work. There are many more types of cameras being used today, such as body cameras, dashboard cameras, and new Internet of Things (IoT) devices While this may not increase data storage requirements, it can change your retention policies and practices. Smart security today is about utilising AI and edge computing, to deliver an always-on, high-resolution video provision that can help keep people safe 24/7. These trends increase the demands and importance of monitoring, which means requirements of the supporting data infrastructure improve to match that, including the ability to proactively manage the infrastructure to help ensure reliable operation. Companies need to make sure they have considered all the storage and policy challenges as part of their smart security strategy for the future.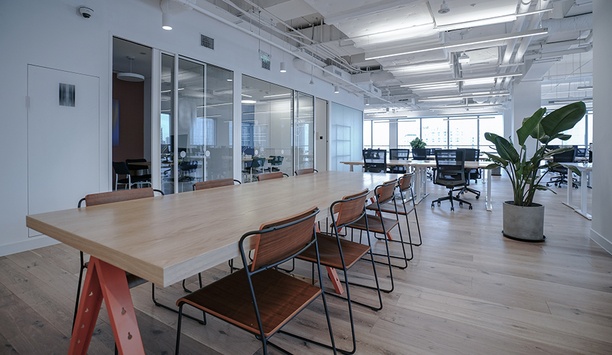 The Increased Role Of Video Surveillance Technology In Our Changing Environment
Today's environment has evolved into something that according to some may seem unexplainable. But in the context of video surveillance, this is something that we understand. Allow me to shed some light and understanding in terms of security and why it truly is a necessity. Security is not a luxury, it is a necessity. An essential practice now peaking the interests of all businesses small and large. A video surveillance system is a cost effective option that does not require monitoring fees. As business slows, temporarily shuts down or closes, an increase in vacant properties is inevitable. This pandemic will continue to put severe pressure on many businesses around the country. With so many considered non-essential, it is really sad to see how many must shutter their doors and lay off employees. Keeping an eye out for suspicious activity using a commercial grade surveillance system that supports advanced analytics, may end up saving your potential customers thousands of dollars down the road. Demand For Video Surveillance And Security Products We can certainly draw on the conclusion that security is a "need" more so than a "want". Times like this just further cement that thought process. In today's economic spiral, people aren't actively looking for lighting controls or home theaters. What they look for is a way to keep their loved ones safe, protect their homes, businesses and property. In my opinion, you will see video surveillance and security product sales skyrocket in the coming months and years. It has been reported that response times for first responders may be impacted as a result of COVID-19, leaving those with bad intent more time to ransack a property knowing that law enforcement may be slow to respond. Criminals will always take advantage of the situation. All we can do as a community is use common sense, stay vigilant and watch out for one another. For some of us that may mean mitigating risks with technology. Affordable Video Monitoring Solutions Having a solution that can quickly and securely share video footage may be the difference between identifying a perpetrator and becoming a victim. Ella, a video search platform developed by IC Realtime, makes every second of video instantly searchable and shareable, either with the authorities or your neighborhood social apps. Plus it is compatible with any RTSP streaming device. To wrap this up, it's not about pointing out the obvious, it's really about bringing awareness as to how technologies can be implemented to provide peace of mind without breaking the bank. Video surveillance technology is a way to do that and provide added security for you, your family and your business.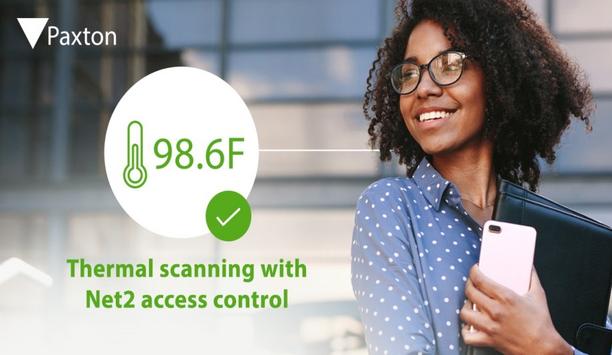 Paxton's Net2 Access Control System Integrates Additional Thermal Scanners
Paxton has released an online video tutorial which explains how thermal scanning can help buildings installed with Net2 become more COVID-secure. They have also updated the systems software and have six new thermal scan integrations available to boost installer and end-user flexibility. Developing solutions Paxton has been developing solutions throughout 2020, which help reduce the spread of the virus in sites installed with their access control system Net2. While researching relevant updates to give Net2 greater functionality against the current pandemic, Paxton established that thermal scanning upon entry to a site or designated area would be beneficial to monitor people's well-being, reducing the risk of infection to staff and visitors. Paxton's Global Product Manager Steve Rowlands explains "Currently in the access control industry thermal scanners are seeing a significant rise in demand. This is due to the symptom commonly associated with the virus, of a consistently high temperature." Using Net2 Access Control As global scientific evidence suggests, one of the most common symptoms of Coronavirus is a fever with a temperature above 98.6F. A site being able to detect this is an efficient way to increase their building's defense against the pandemic and help to meet COVID-secure guidelines. The way in which a site manages the process after detection can be greatly supported by using Net2 access control. Steve Rowlands continues "By utilizing thermal scanning in combination with access control, we are able to further reduce a building's risk by denying access to people with a heightened temperature." Integration Benefits The new thermal scanning integrations compliment Paxton's recent software updates occupancy management, flexible access permissions, and checkpoint control. When these elements are combined, a system administrator can set up designated checkpoints to manage the flow of people and reduce overcrowding as well as maintain social distancing. When monitoring and approving an individual's well-being, this can be achieved by a manual or automated validation. Checkpoints with thermal scanning detection can also be set up in multiple areas across a site and managed remotely. Steve Rowlands explains how the thermal scanning process works with Net2 "The user presents their physical token, and their temperature is taken simultaneously by the thermal scanner. Access is permitted if their temperature is in the acceptable range and their token is valid. If a valid token is presented but their temperature is too high - their access is denied. This process takes less than a second and works in conjunction with Net2 access levels and our new series of COVID-secure feature updates."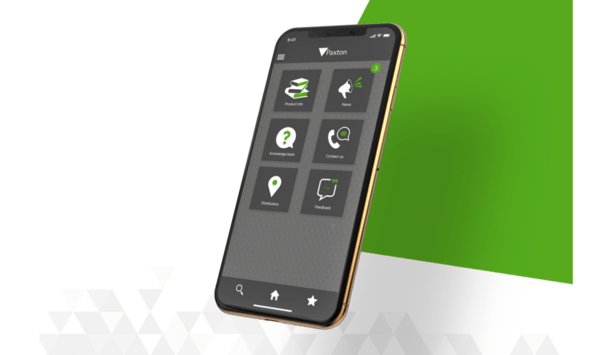 Paxton Access Limited Enables Instant Access To Essential Tools Through Their Paxton Installer App
Paxton's Installer app has officially gone live. The tool has been designed as a centralized platform giving installers and system administrators instant access to key information they need to install and manage Paxton products and solutions on the go. 2020 has been a productive year for the people of Paxton, despite the on-going consequences of the global pandemic. Regulatory guidelines and social distancing measures have led to essential and innovative updates for Paxton's long-standing access control system Net2. Provides digital access Paxton's Chief Executive Adam Stroud explains: "There are certain things, such as this pandemic, that happen outside of our direct control and where possible, I think it's important to try to see the opportunity to do something fresh and different." Along with rolling out these important feature updates, Paxton added their new Paxton Installer app to their 2020 agenda. The simple-to-use pocket tool provides digital access to Paxton's Knowledge Base. Installers how have convenient access to up-to-date product specifications, technical documents, video installer instructions as well as answers to many FAQs right on their cellphone device. Expert technical support team Paxton has designed the app's search functionality with a seamless experience in mind Adam said: "At Paxton we are always looking for opportunities to improve the service and information we provide to our valued installers and their customers. Saving them time and making their working lives more convenient is why we have invested in developing the new Paxton Installer app". To make life simple on site for their installers, Paxton has designed the app's search functionality with a seamless experience in mind. Individual product information can be accessed within seconds via the app's built in bar code scanner. Installers will also be able to direct dial Paxton's expert technical support team and find a list of their local distributors to make sourcing products and getting installation advice quick and easy. Products and solutions Adam continues: "We have an ever-growing library of content about our products and solutions. Finding the right information when you need it can often be a challenge. Making this easier for our installers has been one of the key objectives of the new app. You will be able to simply scan or search for your product, and all the information is right there for you. In addition, the app gives you immediate access to our vast knowledge base that is used by our own customer support team". Another benefit of the app for installers is the ability to favorite link documents for quick access and share information with co-workers or end users via email, text, Airdrop, or WhatsApp. All documents and videos are also available offline as they are downloadable within the app. This makes it possible to access information when internet access is a problem. Efficient for installers Adam concludes, "I am very pleased we have invested in the development of this app to make things simpler and efficient for installers. Watch this space as we have much more planned for it in the future!". The app is available to download now on iOS and Android smart-devices. One can also check out the Paxton Installer app video that explains how installers can use the app's functionally and how they can get the most out of the innovation.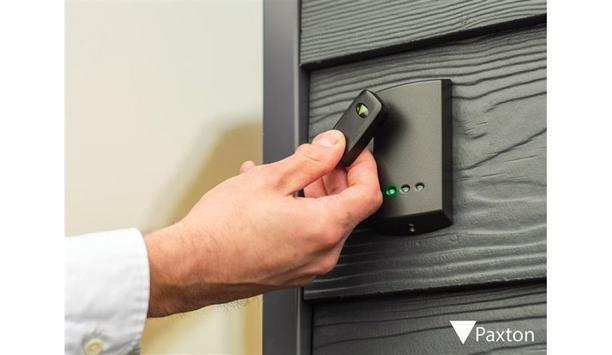 Paxton Introduces Net2 Checkpoint Control To Mitigate Virus Transmission And Safeguard Employees And Visitors
Paxton's longstanding access control system, Net2, receives its latest software update. The highly anticipated new feature, Checkpoint Control, supports COVID-secure sites. This additional functionality helps Net2 users protect employees and visitors by monitoring and approving people as they enter buildings. Throughout the first half of 2020 the creation of Checkpoint Control was underway, along with the unforeseen global spread of the coronavirus COVID-19. During this time lockdown and social distancing restrictions in many countries heightened the need for the update to be rolled out globally, in a timely fashion. Since then Paxton's Development team has worked tirelessly preparing the release alongside other vital COVID-secure Net2 updates. Thermal scanning hardware Paxton's U.S. Senior Product Manager Jeremy Allison said: "At Paxton, people are at the heart of everything we do and this year our focus is bringing people back to work safely. Following on from the successful introduction of Occupancy Management, we are introducing Checkpoint Control. Designed to help businesses ensure their COVID-secure guidelines are being followed before staff enter a site." Designed to help businesses ensure their COVID-secure guidelines are being followed before staff enter a site" The Checkpoint Control functionality follows on from Paxton's successful introduction of Net2 Occupancy Management and integration with thermal scanning hardware. Both were released for Net2 in July 2020. These features work simply and seamlessly together to reduce the risk of spreading COVID-19 around populated buildings. Temporary access levels Jeremy Allison further explains "Net2 Checkpoint Control allows a site to assign temporary access levels to one or more users that will remain in place until they have either been manually validated or badged through a specific door. This allows Net2 system administrators to ensure all staff and visitors pass through a designated checkpoint at a frequency that can be configured to suit the business requirements." "It also offers the flexibility to split staff between multiple checkpoints to help maintain social distancing and not overrun an area". Access permissions feature Checkpoint Control works in just two simple steps: Step 1: System Setup Specific doors or areas of a building are designated as checkpoints, such as the main entrance or reception. End users are then given access to that checkpoint using their normal access token, with the limited access point managed via the access permissions feature within the Net2 software. Step 2: A manual or automated verification takes place to validate further site access Access can be verified manually in person or by using technology to support automated validation. The automated process works by identifying a person via their access credentials, which can then be followed by a thermal scan to further increase protection against the spread of Coronavirus. Once identity, and where relevant, an individual's health and well-being has been approved, the checkpoint will validate and grant further building access. Virtual traffic lights Paxton has produced an on-demand webinar called the definitive guide to COVID-secure buildings Net2 v6.05 also includes new functionality to further enhance the Net2 Occupancy Management feature. New virtual traffic lights can be used on screens to indicate occupancy levels with no need for integrated traffic light hardware. This will further support social distancing by informing the end user of whether the current occupancy of the area they are about to enter is safe for them to do so, working alongside Checkpoint Control to reduce bottlenecks and overcrowding. Occupancy Management override is also included in this new update. Should there be an emergency, this functionality allows selected people to enter an area that is at capacity, such as a first aider or senior manager. Checkpoint Control and the new additions to Occupancy Management functionality are available exclusively with Net2 Pro software. In conjunction with the updates, Paxton has produced an on-demand webinar called the definitive guide to COVID-secure buildings. This is an ideal starting point for installers looking to understand more about social distancing and COVID-secure guidelines.
Related white papers
Optimize Your Business with Analytics and AI
How End-to-End Video Security Solutions Can Help Your Organization With Social Distancing
Making Sense of Today's Security Camera Options