Grandstream Networks Network / IP Cameras
(3)
Browse Network / IP Cameras
IP camera products updated recently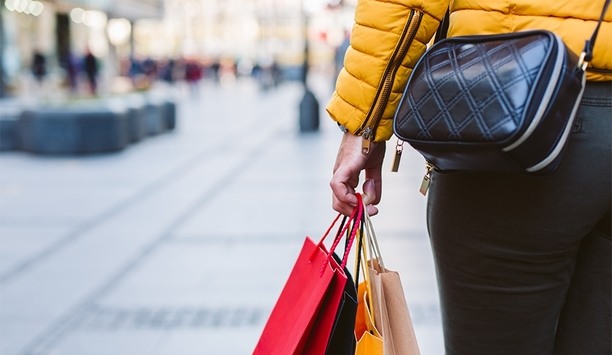 Embracing The Opportunities In Retail
With the recent news headlines about store closures and the collapse of well-known chains, alongside clear adjustments in business strategy amongst established high street favorites, there is no denying that the UK retail industry is under huge pressure. A recent report suggests growing issues are leading some retailers to increase risk-taking in the supply chain. But here, Steve Bumphrey, Traka UK Sales Director, looks at ways to help retailers embrace the storm, including paying attention to security, management processes and efficient customer focus. Challenges plaguing retail industry It's been an awful year to date for UK retail if you believe the cacophony of negative headlines about the health of the UK economy and the confidence levels of the UK consumer. The sector is facing huge challenges in dealing with the evolution in on-line and smart mobile retailing The sector is undoubtedly facing huge challenges in dealing with the evolution in on-line and smart mobile retailing. Further concerns include an unwillingness of policymakers to address the changing retail environment and how business rates and general business taxation and regulation is making a difficult situation worse. Supply Chain Risk Report According to the latest Global Supply Chain Risk Report, published by Cranfield School of Management and Dan & Badstreet, those under pressure, are now facing increased exposure to risk if they are forced to cut costs in their supply chain. The report cites data for the retail sector that shows increased levels of risk-taking since Q4 2018, with retailers reporting high levels of dependency on suppliers and indicating a propensity to off-shore to low-cost, high-risk countries where suppliers are more likely to be financially unstable. In-Store technology revolution The underlying evolution of technology taking hold of the retail industry and consequential changing consumer behavior is what is really forcing the industry to step up and act. This is not only in the shift to online and smart mobile purchases, but also with the increased use of technology in store. Self-scanning and checkouts In a bid to enhance the physical shop experience, especially in supermarket outlets across the UK, retailers are increasingly giving customers autonomy with self-scanners and checkouts and need to be able to trust them to ensure an honest transaction. And for the shoppers, this dependency on technology and not human interaction to complete a shop means scanners must be instantly available and ready for use. Many different underlying competing challenges impact the retail industry Compensators At the recent British Retail Consortium's 'Charting the Future' conference, looking at retail crime and security, Dr Emmeline Taylor, a criminologist at the City University of London identified in self -service shops, several new types of 'offenders' such as so-called 'compensators' including the atypical 'frustrated consumer' who, "fully intended to pay but were unable to scan an item properly", adding to the security challenge. There are clearly many different underlying competing challenges impacting the retail industry. Arguably, the increase in technology and autonomous shopping, where less staff are present (or staff cuts planned) throws up more vulnerabilities, such as the opportunity for store theft. Use of body cameras Staff needs emerging technology such as body cameras to act as a deterrent to crime and keep employees safe Furthermore, staff may need greater use of emerging technology such as body cameras to act as a deterrent to crime and help keep employees safe. In essence, prevention is better than cure, and it's certainly cheaper. Whether combating crime physically or online, or looking to find ways to counter the high street trends, working together, sharing information and taking a more holistic approach will help the development of a shared language between retailers. Retail Banking It is also here where common approaches can help to deliver on efficiencies, in time, resource and budget that can serve to operate right through the supply chain, and minimize, or even negate the need to take any risks. It can even serve to enhance the customer experience, increasing confidence in the shopping environment. Of course, when discussing the high street, it is not just the department stores and chains that are feeling the impact. Well known banks are also having to redefine their priorities and role on the high street, with customers (especially younger generations) demanding a more efficient service than ever before. Well known banks are also having to redefine their priorities and role on the high street Asset protection Leading the way is Nationwide, globally renowned building society, which prides itself on being one of the largest savings providers and mortgages provider in the UK, promoting itself as running purely for the benefit of its customers, or 'members.' Richard Newland, Director of Branch & Workplace Transformation at Nationwide said, "Even more than getting a good 'deal' from a building society, the quality of our welcome, or our renowned level of service, we make sure our members feel safe with us, enough to trust us with their greatest assets. We are doing everything we can to evolve our business and focus our efforts on providing the best and most secure services that people value." Key management systems Traka has supported Nationwide with the introduction of dedicated key management systems So committed to its branch network, it has pledged to its 15 million members that every town and city with a Nationwide branch, will still have one for at least the next two years. A bold statement in today's climate. Traka has supported Nationwide with the introduction of dedicated key management systems, moving its branch network into a more digital system. Keys no longer need to leave site and the audit trail capability has helped to remove the manual paper recording, allowing status of keys to be established instantly, at any time. Changes in retail market This example, together with Traka's portfolio of high street brands and globally renowned department stores that cannot be named for security reasons, demonstrates the need for retailers to embrace the need for change, both from a product offering and operational running perspective to achieve aspirations of resonating with customers. They also prove the opportunities for success, in an unquestionable difficult market environment. If retailers can listen to customers and respond accordingly, taking into consideration staff safety and security, alongside an ability to respond quickly to personalized enquiries and expectations. This way, perhaps, the current environment can be seen as an opportunity to innovate and embrace technology to form the high street of the future.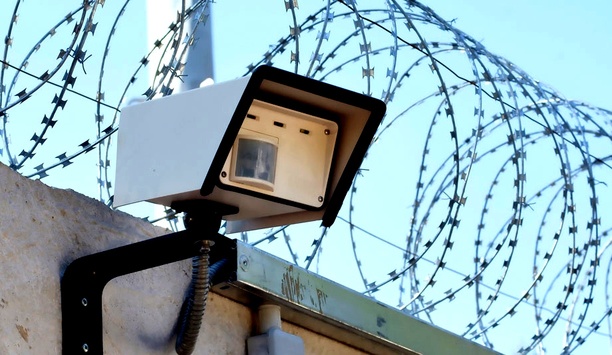 5 Key Ways To Ensure End-to-end Perimeter Protection
Critical infrastructure facilities that must secure large areas with extended outer boundary and numerous entry points, present a particularly difficult challenge when it comes to perimeter protection. As such, true end-to-end perimeter protection calls for the utilization of a sophisticated, multi-layered solution that is capable of defending against anticipated threats. Integrated systems that incorporate thermal imaging, visible cameras, radar and strong command and control software are crucial for covering the various potential areas of attacks. Let's look at these technologies and the five key functions they enable to achieve an end-to-end solution that provides intrusion detection, assessment and defense for the perimeter. 1. Threat Recognition The first step in effectively defending against a threat is recognizing that it's there. By combining state-of-the-art intrusion detection technologies, facilities can arm themselves with a head start against possible intruders. An exceptionally important aspect of effective perimeter protection is the ability to conduct 24-hour surveillance, regardless of weather conditions, environmental settings, or time of day. Visible cameras do not perform as well in low light scenarios and inclement weather conditions. However, thermal imaging cameras can provide constant protection against potential intruders, regardless of visual limitations, light source or many environmental factors. In fact, facilities such as power stations located near bodies of water can use thermal cameras to create what is known as a "thermal virtual fence" in areas where they are unable to utilize the protection of a physical fence or wall. Deterring suspicious activity can be achieved through real-time two-way audio, a simple but powerful tool Critical infrastructure applications require not only continuous video surveillance and monitoring, but also a solution that yields highly reliable intrusion detection, with fewer false alarms. This need makes advanced video analytics a must for any adequate surveillance system. Features like dynamic event detection and simplified data presentation are game changing in supporting accurate intrusion analysis and facilitating a proactive response. Advanced analytics will provide multiple automated alarm notification options, including email, edge image storage, digital outputs or video management software (VMS) alarms. Incorporating high quality, unique and adaptive analytics can virtually eliminate false alarms, allowing security personnel to respond more efficiently and effectively, while also lowering overall cost for the end user. While surveillance technologies such as radar, thermal imaging and visible cameras, or video analytics work well on their own, utilizing all of these options together provides an advanced perimeter detection system. For example, ground surveillance radar can detect possible threats beyond the fence line as they approach and send a signal to pan-tilt-zoom (PTZ) cameras, triggering them to slew to a specific location. From there, embedded analytics and visible cameras can further identify objects, notify authorized staff, and collect additional evidence through facial recognition or high-quality photos. 2. Automatic Response Systems Once an intrusion attempt is discovered, it is important to act fast. Organizing a response system that can initiate actions based on GPS location data, such as the slewing of PTZ cameras, automated intruder tracking or activated lighting sensors, greatly increases staff's situational awareness while easing their workload. For instance, thermal imagers deployed in conjunction with video analytics can be used to generate an initial alarm event, which can then trigger a sequence of other security equipment and notifications for personnel to eventually respond to. Having all of this in place essentially lays the entire situation out in a way that allows responders to accurately understand and evaluate a scene. Power stations located near bodies of water can use thermal cameras to create a "thermal virtual fence" in areas where they are unable to utilize the protection of a physical fence or wall 3. Deterring Suspicious Activity After the designated auto-response mechanisms have activated and done their job, it is time for responders to acknowledge and assess the situation. From here, authorized personnel can take the next appropriate step toward defending against and delaying the threat. Deterring suspicious activity can be achieved through real-time two-way audio, a simple but powerful tool. Often, control room operators can diffuse a situation by speaking over an intercom, telling the trespasser that they are being watched and that the authorities have been notified. This tactic, known as 'talk down', also allows officers to view the intruder's reaction to their commands and evaluate what they feel the best next step is. If individuals do not respond in a desired manner, it may be time to take more serious action and dispatch a patrolman to the area. 4. Delay, Defend, Dispatch And Handle The possible danger has been identified, recognized and evaluated. Now it is time to effectively defend against current attacks and slow down both cyber and physical perpetrators' prospective efforts. Through the use of a well-designed, open platform VMS, security monitors can manage edge devices and other complementary intrusion detection and response technologies, including acoustic sensors, video analytics, access control and radio dispatch. A robust VMS also enables operators to control functions such as video replay, geographical information systems tracking, email alerts and hand-off to law enforcement. With the right combination of technologies, facilities can take monitoring and evidence collection to the next level The primary purpose of the delay facet of the overall perimeter protection strategy is to stall an attempted intrusion long enough for responders to act. Access control systems play a key role in realizing this objective. When a security officer sees a non-compliant, suspicious individual on the camera feed, the officer can lock all possible exits to trap them in one area all through the VMS. 5. Intelligence: Collect Evidence And Debrief More data and intelligence collected from an event equals more crucial evidence for crime resolution and valuable insight for protecting against future incidents. With the right combination of technologies, facilities can take monitoring and evidence collection to the next level. One innovative resource that has become available is a live streaming application that can be uploaded to smart phones and used for off-site surveillance. This app gives personnel the power to follow intruders with live video anywhere and allows operators to monitor alarm video in real-time. Geographic Information System (GIS) maps are computer systems utilized for capturing, storing, reviewing, and displaying location related data. Capable of displaying various types of data on one map, this system enables users to see, analyze, easily and efficiently. Multi-sensor cameras, possessing both visible and thermal capabilities, provide high-contrast imaging for superb analytic detection (in any light) and High Definition video for evidence such as facial ID or license plate capture. Integrating these two, usually separated, camera types into one helps to fill any gaps that either may normally have. Still, in order to capture and store all of this valuable information and more, a robust, VMS is required. Recorded video, still images and audio clips serve as valuable evidence in the event that a trial must take place to press charges. Control room operators can use data collection tools within their VMS to safely transfer video evidence from the field to the courtroom with just a few clicks of their mouse. More advanced video management systems can go a step further and package this data with other pertinent evidence to create a comprehensive report to help ensure conviction.
Ushering In A New Wave Of Video Surveillance Capabilities
Where are video surveillance cameras headed? At the core of next-generation Internet Protocol (IP) cameras are advanced chips with artificial intelligence (AI) at the edge, enabling cameras to gather valuable information about an incident: scanning shoppers at a department store, monitoring city streets, or checking on an elderly loved one at home. Thanks to advanced chip technology, complex analytics operations are becoming more affordable across the full spectrum of surveillance cameras —professional to consumer — fueling the democratization of AI in the IP camera market.Complex analytics operations are becoming more affordable across the full spectrum of surveillance cameras Expanding The Global IP Camera Market The video surveillance equipment market grew to $18.5 billion in 2018 and is expected to increase this year, according to IHS Markit. The latest research points to video everywhere, edge computing, and AI as the top technologies that will have a major impact in both commercial and consumer markets in 2019. Computing at the edge means that the processors inside the camera are powerful enough to run AI processing locally, while still encoding and streaming video, and are able to do it all at the low-power required to fit into the limited thermal budget of an IP camera. New SoC chips will be able to perform all of the processing on camera and provide accurate AI information, with no need to send data to a server or the cloud for processing. Instead, data can be analyzed right in the camera itself, offering high performance, real-time video analytics, and lower latency — all critical aspects of video surveillance. This new AI paradigm is made possible by a new generation of SoCs, a key driver behind the market growth of IP cameras. Complex analytics operations are becoming more affordable across the full spectrum of surveillance cameras to fuel the advent of AI in the IP camera market Micro-Processor-Enabled Video Analytics Next-generation video cameras will be able to create heat maps of stores to see where people spend the most timeMicroprocessor-enabled analytics allow users to more easily extract valuable data from video streams. How about an insider's view into retail customer behavior? Consider video cameras at a department store, monitoring shoppers' behavior, traffic patterns, and areas of interest. Next-generation cameras will recognize how long a shopper stays in front of a specific display, if the shopper leaves and returns, and if the shopper ultimately makes a purchase. Next-generation video cameras will be able to create heat maps of stores to see where people spend the most time, so retailers will be able to adjust product placement accordingly. Analytics will also help identify busy/quiet times of the day, so retailers can staff accordingly. By understanding customers' behavior, retailers can determine the best way to interact with them, target specific campaigns, and tailor ads for them. Cue the coupons while the shopper is still onsite! Analytics will also help identify busy/quiet times of the day, so retailers can staff accordingly Fast Processing For Rapid Response At City Level City surveillance and smart cities are depending on advanced video surveillance and intelligence to keep an eye on people and vehicles, identify criminals, flag suspicious behavior, and identify potentially dangerous situations such as loitering, big crowds forming, or cars driving the wrong way.Quick local decisions on the video cameras are also used to help analyze traffic situations Quick local decisions on the video cameras are also used to help analyze traffic situations, adjust traffic lights, identify license plates, automatically charge cars for parking, find a missing car across a city, or create live and accurate traffic maps. Real-Time HD Video Monitoring And Recording When it comes to home monitoring, what will next-generation video surveillance cameras offer? Real-time monitoring and notification can detect if a person is in the back yard or approaching the door, if there's a suspicious vehicle in the driveway, or if a package is being delivered (or stolen). Advanced video cameras can determine when notifications are and aren't required, since users don't want to be notified for false alerts such as rain, tree branches moving, bugs, etc. Next-generation video camera capabilities can also help monitor a loved one, person or pet, helping put families at ease if they are at work or on vacation. For example, helpful analytics may be used to detect if someone has fallen, hasn't moved for a while, or does not appear for breakfast according to their typical schedule. City surveillance and smart cities are depending on advanced video surveillance and intelligence to keep an eye on people and vehicles, identify criminals, flag suspicious behavior, and identify potentially dangerous situations Next-Gen IP Cameras When evaluating next-generation IP cameras (cameras on the edge), look at the brains. These cameras will likely be powered by next-generation SoCs chips. Here is what this means to you: Save on network bandwidth, cloud computing and storage costs. There is no need to constantly upload videos to a server for analysis. Analysis can be performed locally on the camera, with only relevant videos being uploaded. Faster reaction time. Decisions are made locally, with no network latency. This is critical if you need to sound an alarm on a specific event. Privacy. In the most extreme cases, no video needs to leave the camera. Only metadata needs to be sent to the cloud or server. For example, the faces of people can be recognized in the camera and acted upon, but the video never reaches the cloud. The cameras can just stream a description of the scene to the server "suspicious person with a red sweater walking in front of the train station, has been loitering for the last 10 minutes, suggest sending an agent to check it out." This could become a requirement in some EU countries with GDPR rules. Easier search. Instead of having to look through hours of video content, the server can just store/analyze the metadata, and easily perform searches such as "find all people with a red sweater who stayed more than five minutes in front of the train station today." Flexibility/personalization. Each camera at the edge can be personalized to work better for the specific scene it is looking at, compared to a generic server. For example, "run a heat map algorithm on camera A (retail) as I want to know which sections of my store get the most traffic; and run a license plate recognizer on camera B (parking lot) as I want to be able to track the cars going in/out of my parking lot." No cloud computing required. For cameras in remote locations or with limited network bandwidth, users have the ability to perform all analytics locally, without relying on uploading video to a server/cloud. Higher resolution/quality. When AI processing is performed locally, the full resolution of the sensor can be used (up to 4K or more), while typically the video streamed to a server will be lower resolution, 1080p or less. This means more pixels are available locally for the AI engine so that you will be able to detect a face from a higher distance than when the video is streamed off camera. AI At The Edge Professional-level IP cameras capable of performing AI at the edge are coming soon with early offerings making their debut at this year's ISC West. As we enter 2020, we will begin to see the availability of consumer-level cameras enabling real-time video analytics at the edge for home use. With rapid technology advancement and increased customer demand, AI is on the verge of exploding. When it comes to image quality and video analytics, IP cameras now in development will create a next-generation impact at department stores, above city streets, and keeping an eye on our loved ones. Grandstream Networks Announces New Network Video Recorder With Up To 16TB Video Recording Storage
In response to the rising demand for advanced safety and security protection solutions worldwide, Grandstream Networks recently announced a new innovative Network Video Recorder (NVR) with large recording capacity and highly competitive pricing to its arsenal of video surveillance solutions. Ideal for small-to-medium-sized businesses (SMBs), retail stores, apartment buildings and hospitality markets, the new GVR3550 NVR supports quick and easy installation thanks to its auto-discovery of IP cameras and a comprehensive suite of advanced video/audio recording, monitoring, search, retrieval, and centralized camera control features. Grandstream's ONVIF compliant GVR3550 offers concurrent video recording and storage management for up to 24 720p HD cameras with a large storage capacity of up to 16TB and up to 4 hard drives using either RAID 0 or RAID 1 setting (hard drives not included in the base system package). The GVR3550 NVR can automatically discover, control, capture, record and play back high-resolution streaming video from Grandstream's entire family of megapixel IP Video Cameras and IP Video Encoders/Decoders, as well as other 3rd party ONVIF-compliant IP cameras. "We are very excited to announce the GVR3550 that offers an extremely compelling video management solution to the security surveillance market," said David Li, CEO of Grandstream. "With the official release of the GVR3550, Grandstream now has a complete security solution offering consisting of an advanced central video management/storage system and a number of competitive IP video cameras for various indoor/outdoor deployment scenarios. The native integration of open standard SIP based VoIP technology in all of Grandstream's surveillance products offers significant extra benefits for customers who also deploy VoIP solutions for their communication needs." Key feature highlights Large storage capacity – up to 16TB and 4 hard drives (click here for list of compatible hard drives) Video recording capability – up to 24 (RAID 0) or 16 (RAID 1) 720p HD camera recording Fully customisable recording control (manual, event triggered, scheduled or continuous) Auto discovery, display, control, and recording of ONVIF compliant IP cameras such as Grandstream's GXV36xx series cameras Simultaneous live video feed viewing of up to 16 cameras at VGA resolution HDMI and VGA outputs for viewing on a connected TV or computer monitor Built-in USB ports for connection of 3rd party USB mouse and keyboard Advanced alerts and notifications from cameras to GVR3550 interface Notifications via video calls to IP video phone or smartphone, voice call alerts or email screenshot Matrix Comsec Collaborates With Grandstream GXV IP Video Cameras For IP-based Surveillance Solutions
Matrix Comsec, a leading manufacturer of enterprise telecom and security solutions, has opened new doors by joining hands with Grandstream GXV IP Video Cameras for IP-based surveillance solutions. Enterprise and SME customers worldwide can implement a comprehensive and reliable video surveillance solution for improved security and business productivity using the Matrix NVR400 (Network Video Recorder) and Grandstream IP Cameras. Matrix SATATYA NVR400 now supports Grandstream camera models GXV 3504 (Encoder), GXV 3601, GXV 3610, GXV 3611, GXV 3615. Video processed on any GXV IP cameras is encoded and processed at the camera then streamed to the SATATYA NVR400 for storage and remote access to live views and playback of recorded images. This addition to the cameras supported by Matrix SATATYA NVR400 is a step ahead for Matrix in the US video surveillance market and for Grandstream in the Indian video surveillance market. Matrix and Grandstream can help each other evolve in their markets through this interoperability. "We are glad to offer this interoperability as the feature rich enterprise level IP solution of Matrix with the crystal clear image quality of Grandstream IP Cameras will help System Integrators provide a trusted and effective solution to their customers worldwide. " said Kaushal Kadakia, Product Owner- Matrix Video Surveillance. Also, David Li, CEO of Grandstream Networks added that "Businesses of all sizes and application types equally deserve the most flexible, highly reliable and, easily manageable solution. We value our Matrix certification and look forward to having our IP cameras work seamlessly with Matrix NVRs to provide remote and centralized management of multiple locations making them highly suitable for dispersed enterprise organizations." Grandstream Networks Unveils Its Latest Outdoor Infrared Weatherproof IP Cameras For The SMB, Enterprise, And Consumer Markets
Grandstream Networks, the leading manufacturer of IP voice/video telephony and video surveillance solutions, recently announced four new Outdoor Infrared Weatherproof IP Cameras for the SMB, Enterprise, and Consumer markets. The four new IP cameras, GXV3672_HD_36, GXV3672_FHD_36, GXV3674_FHD_VF, and GXV3610_FHD expand the model selection within Grandstream's outdoor IP Cameras while offering users a variety of form factors, video resolution and lens options that allow for the creation of a customised surveillance solution. The GXV3672_HD_36 and GXV3672_FHD_36 IP Cameras are two new model options within the existing day/night, bullet-style GXV3672 IP camera series that gives users the choice to select a 3.6mm lens vs. the existing 8mm lens. The 3.6mm lens models offers better coverage for wider-angle monitoring, while the existing 8mm version is ideal for monitoring medium distances at a 30-degree angle. All four (4) GXV3672 IP camera models have outstanding reliability and robustness while featuring a 1.2 and 3.1 Megapixel CMOS sensors, multi-bit-rate H.264 at 720p or 1080p resolutions, IP66 weatherproof casing, ONVIF compliance and (Infrared) IR-Cut capability for advanced nighttime and low-light video surveillance recording. In addition to high-resolution black/white images produced at night, the IR cameras deliver vibrant HD color images during the day, even under dim light conditions. The new GXV3674_FHD_VF IP Camera with vari-focal lens adds a Full HD model to the GXV3674_VF series for 1080p video recording. The GXV3674_VF series are Grandstream's first vari-focal IP Cameras, allowing them to be manually adjusted from 2.8mm (close angle monitoring at 115 degree angle) to 12mm (long distance at a 30 degree angle) and any other angle in between. This camera series features 1.2 and 3.1 Megapixel CMOS image sensors and multi-bit-rate H.264 video compression at 720p or 1080p resolution. Suitable for both indoor/outdoor applications and those situations where a business or homeowner may change locations in the future, the user can easily move the camera and adjust the lens accordingly. The GXV3674_VF series has an IP66 certified weatherproof casing, IR-Cut capability for advanced nighttime and low-light video surveillance recording and ONVIF-compliancy. Additionally, for 1080p video recording on the GXP3610 series camera, the GXP3610_FHD was announced. The GXV3610 series is an indoor/outdoor fixed dome IP camera that features IR capability for advanced nighttime and low-light surveillance recording, IP66 weatherproof casing and a 3.6mm focal lens for wide-angle monitoring of nearby subjects in settings such as banks, hotels, retail, offices, warehouses, and building entrances. All Grandstream GXV IP Video Surveillance cameras have integrated PoE, H.264 real-time video compression with excellent image clarity, embedded video analytics, industry leading SIP/VoIP for 2-way audio and video streaming, support advanced notification and alert options, built-in high performance streaming servers, advanced security and more. Separately, Grandstream offers a FREE video monitoring/recording software application, GSurf Pro, to any customers who purchase any Grandstream IP cameras. The GSurf Pro Video Management Software allows users to view/control/record up to 36 cameras simultaneously.
Featured white papers
Combining Systems Intelligence And Human Insight For Superior Security
Download
3 Ways To Increase Workplace Safety And Resource Efficiency
Download
Mobile Access- What You Need To Know (Part 1)
Download