Hikvision Network / IP Cameras
(311)
Browse Network / IP Cameras
IP camera products updated recently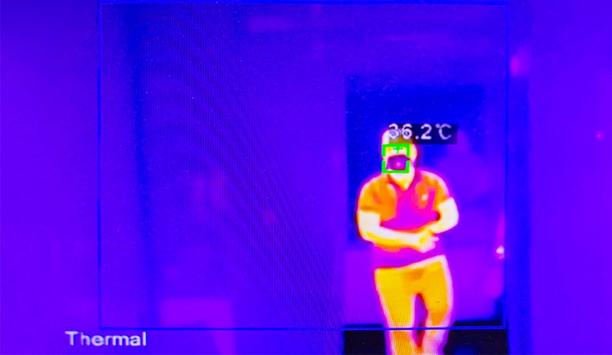 Edge Computing, AI and Thermal Imaging – The Future of Smart Security
Smart security is advancing rapidly. As AI and 4K rise in adoption on smart video cameras, these higher video resolutions are driving the demand for more data to be stored on-camera. AI and smart video promise to extract greater insights from security video. Complex, extensive camera networks will already require a large amount of data storage, particularly if this is 24/7 monitoring from smart video-enabled devices. With 4K-compliant cameras projected to make up over 24% of all network cameras shipped by 2023 – there is a fast-growing desire for reliable storage on-board security cameras. The question for businesses is: do they look to break up their existing smart video network, by separating and compartmentalising cameras to handle data requirements, or do they increase its storage capabilities? As some people begin to venture out and return to work following initial COVID-19 measures, we are also seeing demand for thermal imaging technology increase. New technology like this combined with more of these always-on systems being rolled out, means organizations will need to carefully consider their smart video strategy. Newer edge computing will play an important role in capturing, collecting, and analyzing data and there are some key trends you can expect to see as a result of this evolution. There are many more types of cameras being used today, such as body cameras, dashboard cameras, and new Internet of Things (IoT) devices and sensors. Video data is so rich nowadays, you can analyze it and deduce a lot of valuable information in real-time, instead of post-event. Edge computing and smart security As public cloud adoption grew, companies and organizations saw the platform as a centralized location for big data. However, recently there's been opposition to that trend. Instead we are now seeing data processed at the edge, rather than in the cloud. There is one main reason for this change in preference: latency. Newer edge computing will play an important role in capturing, collecting, and analyzing data Latency is an important consideration when trying to carry out real-time pattern recognition. It's very difficult for cameras to process data – 4K surveillance video recorded 24/7 – if it has to go back to a centralized data center hundreds of miles away. This data analysis needs to happen quickly in order to be timely and applicable to dynamic situations, such as public safety. By storing relevant data at the edge, AI inferencing can happen much faster. Doing so can lead to safer communities, more effective operations, and smarter infrastructure. UHD and storage AI-enabled applications and capabilities, such as pattern recognition, depend on high-definition resolutions such as 4K – also known as Ultra High Definition (UHD). This detailed data has a major impact on storage – both the capacity and speeds at which it needs to be written, and the network. Compared to HD, 4K video has much higher storage requirements and we even have 8K on the horizon. As we know, 4K video has four times the number of pixels as HD video. In addition, 4K compliant video supports 8, 10, and 12 bits per channel that translate to 24-, 30- or 36-bit color depth per pixel. A similar pattern holds for HD — more color using 24 bits or less color using 10 or 12 bits in color depth per pixel. Altogether, there is up to a 5.7x increase in bits generated by 4K vs. 1080 pixel video. Larger video files place new demands on data infrastructure for both video production and surveillance. Which means investing in data infrastructure becomes a key consideration when looking into smart security. Always-on connectivity Whether designing solutions that have limited connectivity or ultra-fast 5G capabilities, most smart security solutions need to operate 24/7, regardless of their environment. Yet, on occasion, the underlying hardware and software systems fail. In the event of this, it is important to establish a failover process to ensure continued operation or restore data after a failure, including everything from traffic control to sensors to camera feeds and more. Consider the example of a hospital with dozens or even over a hundred cameras connected to a centralized recorder via IP. If the Ethernet goes down, no video can be captured. Such an event could pose a serious threat to the safety and security of hospital patients and staff. For this reason, microSD cards are used in cameras to enable continuous recording. Software tools – powered by AI – can then "patch" missing data streams with the content captured on the card to ensure the video stream can be viewed chronologically with no content gaps. Thermal imaging Health and safety is the number one priority for all organizations as people return to work and public spaces. Some organizations are deploying thermal imaging to help screen individuals for symptoms as they return. Organizations that operate with warehouses, depots and assembly lines will traditionally have large amounts of cameras located outside of the entrance. With thermal imaging smart video in place, these cameras can now serve a dual purpose as a screening device. The thermal imaging technology is capable of detecting elevated body temperatures, with 10-25 workers being scanned in one shot, from one camera – making it an efficient and accurate process. This way, staff can use the information to help identify people who may need further screening, testing, and/or isolation before returning to work. There are many more types of cameras being used today, such as body cameras, dashboard cameras, and new Internet of Things (IoT) devices While this may not increase data storage requirements, it can change your retention policies and practices. Smart security today is about utilising AI and edge computing, to deliver an always-on, high-resolution video provision that can help keep people safe 24/7. These trends increase the demands and importance of monitoring, which means requirements of the supporting data infrastructure improve to match that, including the ability to proactively manage the infrastructure to help ensure reliable operation. Companies need to make sure they have considered all the storage and policy challenges as part of their smart security strategy for the future.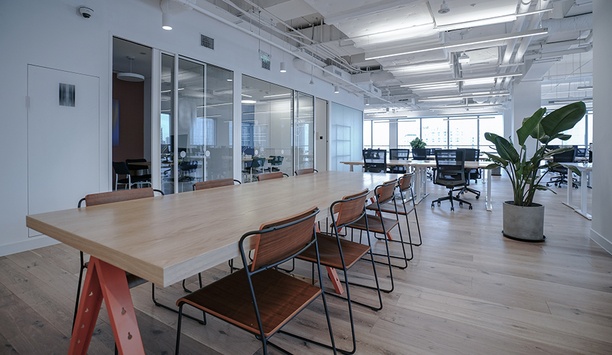 The Increased Role Of Video Surveillance Technology In Our Changing Environment
Today's environment has evolved into something that according to some may seem unexplainable. But in the context of video surveillance, this is something that we understand. Allow me to shed some light and understanding in terms of security and why it truly is a necessity. Security is not a luxury, it is a necessity. An essential practice now peaking the interests of all businesses small and large. A video surveillance system is a cost effective option that does not require monitoring fees. As business slows, temporarily shuts down or closes, an increase in vacant properties is inevitable. This pandemic will continue to put severe pressure on many businesses around the country. With so many considered non-essential, it is really sad to see how many must shutter their doors and lay off employees. Keeping an eye out for suspicious activity using a commercial grade surveillance system that supports advanced analytics, may end up saving your potential customers thousands of dollars down the road. Demand For Video Surveillance And Security Products We can certainly draw on the conclusion that security is a "need" more so than a "want". Times like this just further cement that thought process. In today's economic spiral, people aren't actively looking for lighting controls or home theaters. What they look for is a way to keep their loved ones safe, protect their homes, businesses and property. In my opinion, you will see video surveillance and security product sales skyrocket in the coming months and years. It has been reported that response times for first responders may be impacted as a result of COVID-19, leaving those with bad intent more time to ransack a property knowing that law enforcement may be slow to respond. Criminals will always take advantage of the situation. All we can do as a community is use common sense, stay vigilant and watch out for one another. For some of us that may mean mitigating risks with technology. Affordable Video Monitoring Solutions Having a solution that can quickly and securely share video footage may be the difference between identifying a perpetrator and becoming a victim. Ella, a video search platform developed by IC Realtime, makes every second of video instantly searchable and shareable, either with the authorities or your neighborhood social apps. Plus it is compatible with any RTSP streaming device. To wrap this up, it's not about pointing out the obvious, it's really about bringing awareness as to how technologies can be implemented to provide peace of mind without breaking the bank. Video surveillance technology is a way to do that and provide added security for you, your family and your business.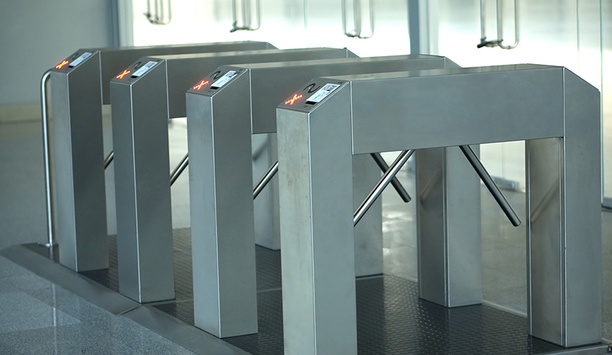 The Digital Transformation Of Modern Access Control Solutions
The safeguarding of premises through the monitoring of entrance and exit points has traditionally been a very manual aspect of security. Human operators have been relied on to make decisions about who to admit and deny based on levels of authorization and the appropriate credentials. The access control business, like many industries before it, is undergoing its own digital transformation But the access control business, like many industries before it, is undergoing its own digital transformation; one where the protection of premises, assets and people is increasingly delivered by interconnected systems utilising IoT devices and cloud infrastructure to offer greater levels of security and protection. Modern access control solutions range from simple card readers to two factor authentication systems using video surveillance as a secondary means of identification, right through to complex networks of thermal cameras, audio speakers and sensors. These systems, connected through the cloud, can be customized and scaled to meet the precise requirements of today's customer. And it's the ease of cloud integration, combined with open technologies and platforms that is encouraging increasing collaboration and exciting developments while rendering legacy systems largely unfit for purpose. Remote management and advanced diagnostics Cloud technology and IoT connectivity means remote management and advanced diagnostics form an integral part of every security solution.Cloud technology and IoT connectivity means remote management and advanced diagnostics form an integral part of every security solution. For example, as the world faces an unprecedented challenge and the COVID-19 pandemic continues to cause disruption, the ability to monitor and manage access to sites remotely is a welcome advantage for security teams who might otherwise have to check premises in person and risk breaking social distancing regulations. The benefits of not physically having to be on site extend to the locations within which these technologies can be utilised. As an example, within a critical infrastructure energy project, access can be granted remotely for maintenance on hard to reach locations. Advanced diagnostics can also play a part in such a scenario. When access control is integrated with video surveillance and IP audio, real-time monitoring of access points can identify possible trespassers with automated audio messages used to deter illegal access and making any dangers clear. And with video surveillance in the mix, high quality footage can be provided to authorities with real-time evidence of a crime in progress. Comprehensive protection in retail The use of connected technologies for advanced protection extends to many forward-looking applications. Within the retail industry, autonomous, cashier-less stores are already growing in popularity. Customers are able to use mobile technology to self-scan their chosen products and make payments, all from using a dedicated app. From an access control and security perspective, connected doors can be controlled to protect staff and monitor shopper movement. Remote management includes tasks such as rolling out firmware updates or restarting door controllers, with push notifications sent immediately to security personnel in the event of a breach or a door left open. Remote monitoring access control in storage In the storage facility space, this too can now be entirely run through the cloud with remote monitoring of access control and surveillance providing a secure and streamlined service. There is much to gain from automating the customer journey, where storage lockers are selected online and, following payment, customers are granted access. Through an app the customer can share their access with others, check event logs, and activate notifications. With traditional padlocks the sharing of access is not as practical, and it's not easy for managers to keep a record of storage locker access. Online doors and locks enable monitoring capabilities and heightened security for both operators and customers. The elimination of manual tasks, in both scenarios, represents cost savings. When doors are connected to the cloud, their geographical location is rendered largely irrelevant. Online doors and locks enable monitoring capabilities and heightened security for both operators and customers They become IoT devices which are fully integrated and remotely programmable from anywhere, at any time. This creates a powerful advantage for the managers of these environments, making it possible to report on the status of a whole chain of stores, or to monitor access to numerous storage facilities, using the intelligence that the technology provides from the data it collects. Open platforms powers continuous innovation All of these examples rely on open technology to make it possible, allowing developers and technology providers to avoid the pitfalls that come with the use of proprietary systems. The limitations of such systems have meant that the ideas, designs and concepts of the few have stifled the creativity and potential of the many, holding back innovation and letting the solutions become tired and their application predictable. Proprietary systems have meant that solution providers have been unable to meet their customers' requirements until the latest upgrade becomes available or a new solution is rolled out. This use of open technology enables a system that allows for collaboration, the sharing of ideas and for the creation of partnerships to produce ground-breaking new applications of technology. Open systems demonstrate a confidence in a vendor's own solutions and a willingness to share and encourage others to innovate and to facilitate joint learning. An example of the dynamic use of open technology is Axis' physical access control hardware, which enables partners to develop their own cloud-based software for control and analysis of access points, all the while building and expanding on Axis' technology platform. Modern access control solutions range from simple card readers to two factor authentication systems using video surveillance as a secondary means of identification Opportunities for growth Open hardware, systems and platforms create opportunities for smaller and younger companies to participate and compete, giving them a good starting point, and some leverage within the industry when building and improving upon existing, proven technologies. This is important for the evolution and continual relevance of the physical security industry in a digitally enabled world. Through increased collaboration across technology platforms, and utilising the full range of possibilities afforded by the cloud environment, the manufacturers, vendors and installers of today's IP enabled access control systems can continue to create smart solutions to meet the ever-changing demands and requirements of their customers across industry.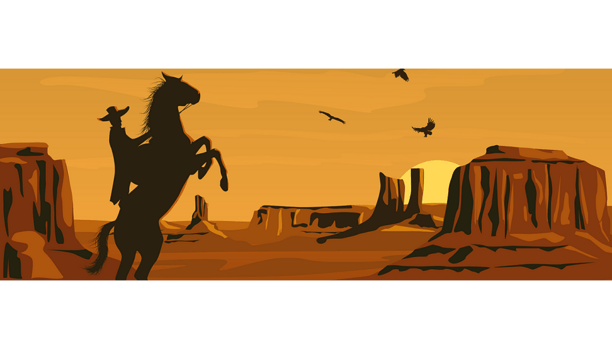 Hikvision Shares Awareness Of Cybersecurity Vulnerabilities With IoT Devices
As the media often reports, the world of cybersecurity can be seen like the 'Wild West'. There's now a wide range of Internet of Things (IoT) devices connected to the web, making this a hot topic. Among these devices are security cameras. IoT devices are computers that use software that makes them vulnerable. As the famous cybersecurity evangelist Mikko Hypponen says, "If a device is smart, it's vulnerable!" Hypponen is right. On a daily basis, new vulnerabilities are found in software, regardless of the manufacturer. In 2019, more than 12,000 vulnerabilities worldwide were made public and reported as a CVE (Common Vulnerability and Exposure) in the National Vulnerability Database (NVD). Unfortunately, vulnerabilities are a given. What really matters is how a company deals with and resolves vulnerabilities. Cybersecurity vulnerabilities Awareness of cybersecurity vulnerabilities is vitally important to protect one, one's business and the Internet Awareness of cybersecurity vulnerabilities is vitally important to protect one, one's business and the Internet, but it's also important to understand that a vulnerability is not synonymous with "backdoor", and is not necessarily indicative of "cheap quality." But there are companies out there that are embedding safeguards into their development processes to reduce the risks. One could see them as 'Sheriffs', taking steps to make this Wild West a little safer. Hikvision 'Secure-by-Design' Manufacturers of IoT devices can significantly reduce these vulnerabilities during the production of devices Security cameras, like all other IoT devices, are vulnerable to cyberattacks. Fortunately, manufacturers of IoT devices can significantly reduce these vulnerabilities during the production of devices, using a process called 'Secure-by-Design'. Implementation of Secure-by-Design requires a commitment on the part of the manufacturer's management team and a serious investment in resources and technology, which can result in a longer production process and a higher cost of the IoT device. Cost is often the reason why some IoT device manufacturers do not use Secure-by-Design (and are indeed cheaper). Hikvision is a producer of IoT devices that takes security and privacy very seriously and has implemented Secure-by-Design in its production process. Management supports this process and has even set up a dedicated internal cybersecurity structure charged with product cybersecurity. This group is also the central point of contact for all other cybersecurity matters. Product testing Hikvision Security Development Life Cycle (HSDLC) is an essential part of Hikvision's cybersecurity program The Hikvision Security Development Life Cycle (HSDLC) is an essential part of Hikvision's cybersecurity program. Cybersecurity checks take place at every stage of product development — from concept to delivery. For example, product testing takes place during the verification phase, the company also regularly invites well-known security companies and public testing platforms to conduct penetrating testing. There is no guarantee if Hikvision products are immune to hacking, but the HSDLC is a testament to a manufacturer that makes every effort to produce products that are as cyber secure as possible. In addition to the Secure-by-Design process, Hikvision opened a Source Code Transparency Center (SCTC) lab in California in 2018, being a lab to open such a center. At this center, U.S., the Canadian government and law enforcement agencies can view and evaluate the source code of Hikvision IoT devices (IP cameras and network video recorders). Hikvision firmware Hikvision has a Vulnerability Management Program in place when a vulnerability is discovered It's important to emphasize that no product is 100 percent secure. Hikvision has a Vulnerability Management Program in place when a vulnerability is discovered in a product. To date, vulnerabilities that have been reported to Hikvision and/or made publicly known, have been patched in the latest Hikvision firmware, and are readily available on the Hikvision website. In addition, Hikvision is a CVE CNA, and has committed to continuing to work with third-party white-hat hackers and security researchers, to find, patch and publicly release updates to products in a timely manner. These vulnerabilities are collected in the National Vulnerability Database (NVD) and are public. Hikvision recommends that customers who are interested in purchasing security cameras inquire about a manufacturer's cybersecurity practices and if they have an established Vulnerability Management Program. Cybersecurity questions to consider The cybersecurity of IoT devices is a topic that needs to be addressed in a serious way and it should play an essential role in the product development process, beginning at the concept phase of an IoT product. This requires time, investment and knowledge. Consider the following questions: Trust on the manufacturer of a low-cost security camera Manufacturer with a dedicated cybersecurity organization Manufacturer on handling the vulnerabilities These are the questions that everyone should ask themselves when making a purchase, be it a camera or any other IoT product. Cybersecurity practices There is no absolute 100% guarantee of security, but Hikvision has practices to ensure the cybersecurity for its cameras. Cooperation, with its customers, installers, distributors and partners, and full transparency are key elements to successfully secure IoT devices. When one reads cybersecurity news, one is invited to look beyond the headlines, and really get to know the companies that produce the IoT devices. Before one buys a security camera or any IoT device, it is advisable to check out the manufacturer's cybersecurity practices, look for a company with a robust vulnerability management program, a company that aligns itself with Secure-by-Design and Privacy-by-Design and a company that employs cybersecurity professionals who are ready and eager to answer one's questions. One may remember that there are Sheriffs out there, as well as bandits.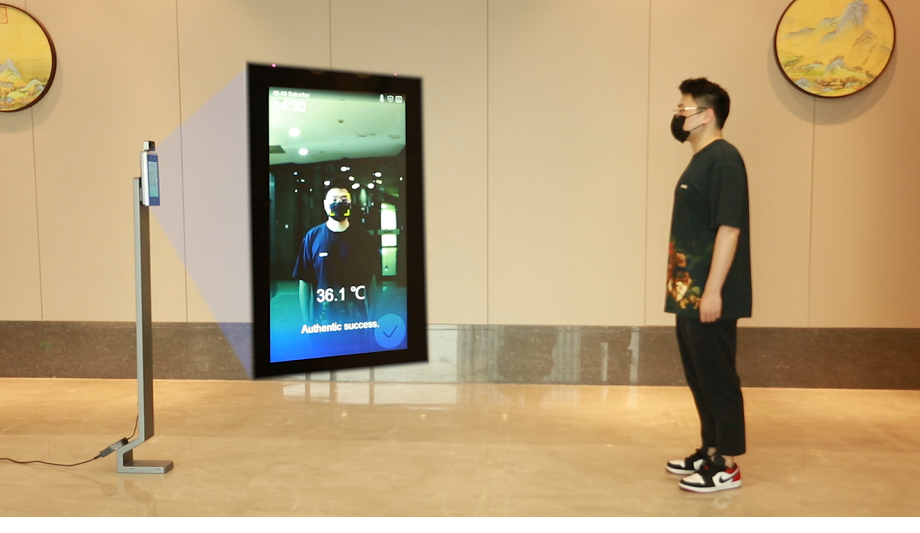 Hikvision Introduces MinMoe And Flow Control Solutions For Density Control, Temperature Screening, Mask Detection And Access Control
Businesses are now gradually reopening in many countries, and people can return to restaurants, office buildings, and public spaces. A safe reopening process will rely heavily on effective public health strategies, including increased testing for the virus, social distancing, occupancy restrictions, and cleaning and disinfection activities. In many countries, temperature measurement and the wearing of masks have been commonly made mandatory in both business and public environments. While social distancing and occupancy restrictions are considered necessary in public areas such as shopping malls and transportation hubs, workplaces like office buildings and industrial parks are looking for solutions featuring authorized entries with confidence. In lifting the restrictions for businesses and public areas, innovative video technologies can also help organizations meet and exceed health guidelines for safe and effective reopening. Temperature screening at entry The Centers for Disease Control and Prevention (CDC) in the United States, a very well-known public health organization, have issued new guidelines for reopening offices. The CDC advises daily health checks including temperature screenings before employees enter a workplace. To achieve this, security cameras equipped with thermographic video technology can be an effective tool for rapid and safe initial temperature screening. Applications include, for example, schools, industrial parks, hospitals, office buildings, malls and hotels, etc. Hikvision's temperature screening solutions offer various product types including installed thermographic cameras, handheld thermographic cameras, metal detector doors, and MinMoe access terminals that can be flexibly deployed for a wide range of applications. Video monitoring for mask compliance Wearing masks is recommended as a measure to contain respiratory droplets and protect the general public. Masks are also commonly included in worldwide health guidelines towards reopening. Store managers also need to identify and mitigate areas where shoppers may congregate Hence, compliance with this guideline has become crucial to many organizations. Video technology can help monitor the use of protective masks in clever and unobtrusive ways. AI algorithms can detect whether a person is wearing a mask. The system then triggers a pre-defined action if no mask is detected, such as, for example, a voice prompt or a link to an access system to deny entry. This provides a simple way to monitor the situation, or even to remind people of the rules. Hikvision's thermal and AcuSense cameras, as well as MinMoe temperature screening terminals are equipped to detect masks. A specialized interface on Hikvision's DeepinMind NVRs can also be used to visually display temperature and mask status together, making monitoring much easier. Crowd density control Social distancing plays an important role in "flattening the curve" in the spread of the coronavirus. These technologies use people counting and 3D modeling to measure the distance between people accurately In various countries, the recommended physical distancing might differ slightly, but maintaining a distance of a meter or more (3-6 feet) will remain a key recommendation of health authorities. In addition, store managers also need to identify and mitigate areas where shoppers may congregate, so as to ensure safe shopping spaces. Technologies incorporating social distancing and occupancy detection can be put into places like these to assist the process. Hikvision Flow Control Hikvision's Flow Control system utilizes highly accurate people counting technology. A clear, dynamic display and real-time alerts ensure pre-defined capacity thresholds are never exceeded, even in locations with multiple entrances and exits, such as, for example, shopping malls and supermarkets. Video solution provides the necessary features and functionalities to assist with the process of social distancing A digital sign can be integrated at entrance areas to display real-time occupancy data, as well as temperature and mask information, letting customers know when it is safe to enter premises. In waiting areas such as cash registers in supermarkets and indoor ATMs in malls, Hikvision's video solution provides the necessary features and functionalities to assist with the process of social distancing. These technologies use people counting and 3D modeling to measure the distance between people accurately. The exact measurement can be adjusted, well within the social distancing minimum separation guidelines. Touch-free access control Schools and workplaces have previously made use of traditional access control and time attendance systems such as ID card swiping, PIN codes, or fingerprint scans, which require staff and students to frequently touch shared surfaces. This only increases the risk of spreading infection. With touch-free access control terminals, organizations can not only eliminate the risk, but greatly enhance their daily operational efficiency. Hikvision's MinMoe temperature screening terminals unify temperature screening, mask detection, and access control & time attendance in one model. The system only grants entries when the guidelines are met, which is particularly useful in highly-populated workplaces like industrial parks and office buildings.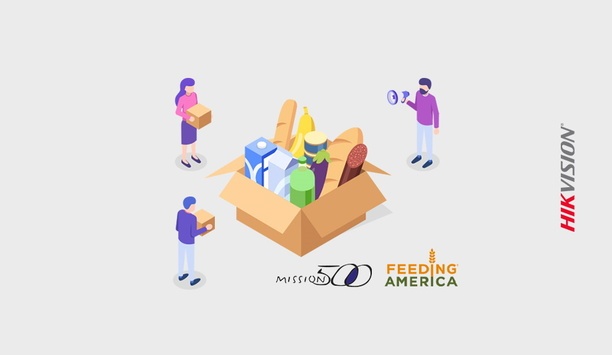 Hikvision USA Donates Funds To The Security Industry's COVID-19 Relief Response Project
Hikvision USA announces it is donating $5,000 to help kick off the Security Industry's COVID-19 Relief Response project, organized by Mission 500. Mission 500, a non-profit organization that works with the security industry to serve the needs of children and communities in crisis, has partnered with Feeding America, the largest domestic hunger-relief organization, with the goal of providing 'one million meals' to families in need across the U.S. Creating unprecedented uncertainty Hikvision's donation will be used as matching funds for the first $5,000 donated to the project. Please click here to learn more about Mission 500's 'Million Meal Challenge' and to make a donation. Hikvision is always happy to partner with Mission 500 and it is pleased to work with Feeding America for the first time. For every $1 donated, Feeding America is able to provide 10 meals to families through its network of 200 foodbanks. "The COVID-19 crisis has created unprecedented uncertainty. With schools closed and many people out of work, hunger is a dire problem in our communities," said Marianne Chew, Hikvision USA Director of Marketing. "Working together, we can make a difference. Hikvision USA is very grateful to have the opportunity to work with Mission 500, Feeding America, and others in the security industry to support children and families in need," she added. Showing collective strength Ken Gould, Chairman of the Board, Mission 500 said that the security industry has repeatedly shown its collective strength. "Hikvision's donation to this initiative will provide 50,000 meals to children and families across the US, and Hikvision is inviting the people and companies in the industry to match this, as the first step in reaching the one million meal mark." Every year Hikvision employees participate in numerous Mission 500 volunteer events including the Security 5/2K, the Puerto Rico service trip where Hikvision employees helped victims of Hurricane Maria rebuild their homes, and kit building events for Title 1 school children in Connecticut and Florida.
Related white papers
Optimize Your Business with Analytics and AI
How End-to-End Video Security Solutions Can Help Your Organization With Social Distancing
Sinaloa, Mexico: Connected Cities are Safer Cities
Featured white papers
Cyber Security and High Security in a Business Integrated World
Download
Market Report: Cannabis At A Glance
Download
Physical Access Control In Higher Education
Download