Paxton Access Electronic Keypads for Access Control Systems
(16)
Browse Electronic Keypads for Access Control Systems
Electronic keypad products updated recently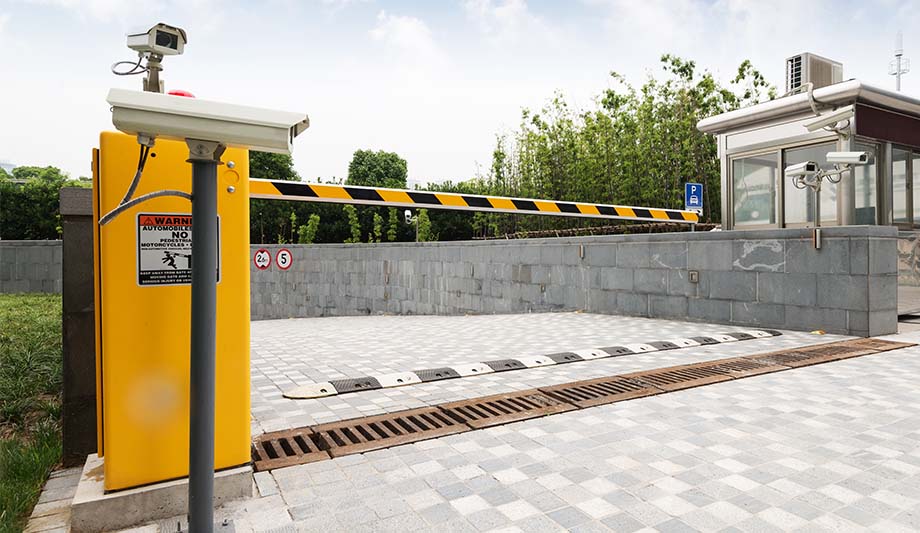 Automatic Gates: Making The Right Investment For Access Control
The experience of the COVID-19 pandemic has made us all more conscious of who is coming and going from our property. Whether it is a family home, business premises or public building, property owners want full control over access for protection and peace of mind. As a provider of access control technologies, we are seeing a growing demand for automated gates with a variety of access control systems. There are a number of considerations that buyers need to make when investing. And as an installer, there is advice that you can offer to help your clients make the right choice for their property. Here are some of the key considerations you'll need to make and discuss with your client. Whomever you buy from, you should be offered more than a simple instruction manual. Electronic locks, magnetic locks and code security In the first instance, you'll need to advise on the type of lock and access control available. Electronic locks release on the operation of the automation system to allow the gates to open. Locks are required for all non-locking (also known as reversible) operators and are recommended for any gate on a multi-user site or any gate over 2.5m. Apply the same logic to an automated gate as you would to a domestic door – for example, you wouldn't fit your front door with a lock on the same side as the hinges or a drop bolt at the hinge end of a manual gate so why dispense with this logic when the gate is automated? Electronic locks release on the operation of the automation system to allow the gates to open There are a number of locks on the market including magnetic locks, drop locks that "shoot" a bolt into the ground and side latching locks. These are all designed for external use. While the gate itself will provide physical security, the customer will want to feel in control of who enters their property, when and for what purpose. Consider access for mail and deliveries, waste disposal and visitors arriving on foot etc. There is a range of options available. Intercom systems will allow the user to vet visitors, keypad entry can allow remote access for visitors with a specific code, remote controls allow an oncoming driver to open the gates without getting out of the vehicle, and a timer control can be used to open or close the gates at certain times of the day. Vehicle detection loops can be installed discreetly under the tarmac allowing the presence of vehicles to exit the gates and prevent closing while obstructed. Sliding gates versus swinging gates There are a number of locks on the market including magnetic locks, drop locks that "shoot" a bolt into the ground and side latching locks Gates can be automated to either swing or to slide open and in the case of swinging gates, the opener may be concealed underground or gate mounted. The most suitable opener for your installation will depend on the space available and the type of gate selected. Concealed underground automation is ideal for highly ornate gates. However, where gates are fully infilled (typical of many timber designs), gate mounted openers are concealed from the front of the gate by the gate leaf and present a cost-effective option. The choice between slide and swing is largely down to space - swing gates require a clear space for their opening arc while sliding gates require space to one or both sides of the gate. Sliding gates are perhaps the best choice where the drive slopes or when drive space is limited, as they use the least space when opening. Voltage Most swing gate and sliding systems are available in 24v or 230v. The 24v systems still need 230v mains power – there is a transformer built into the 24v control panels. Deciding which voltage to use can include a combination of factors such as the material of the gates, the location of the system and the safety features you want. Concealed underground automation is ideal for highly ornate gates With wrought iron gates, the wind can pass through them whereas with fully boarded wooden gates (popular because they give full privacy) the wind has nowhere to go, so they act like sails. For commercial or industrial applications with larger entrances and a heavy gate, you may need 3 Phase 400v power (sliding gates only). Installing gate motors in confined spaces The environment in which you are fitting may well influence which gate and motor you recommend. Will it be in an exposed area which is subject to the elements? Will it be positioned on a slope? Sliding gates are perhaps the best choice where the drive slopes or when drive space is limited Installers have always faced the challenge of installing gate motors in confined spaces. When fitting a pedestrian gate, there is often limited space in which to work – potentially making an installation time consuming and technically demanding. If this is the case for you, consider a gate operator which is designed specifically for installations with limited space for maneuver. An example of this is the E5 compact gate operator. The operator is not only small but has an optional slide lever attachment designed for installations where there is extremely limited space, meaning that just 8cm of the pillar is needed for installation. What's more, improved fixing points and a simple 'hook and fasten' process means assembly is safe, quick and straight forward. Ultimately, you'll be looking for a good quality, reliable product with good service. Work with a supplier that offers more than just a manual. If they are happy to offer training, their time and advice when you buy, the chances are you'll get their support long term.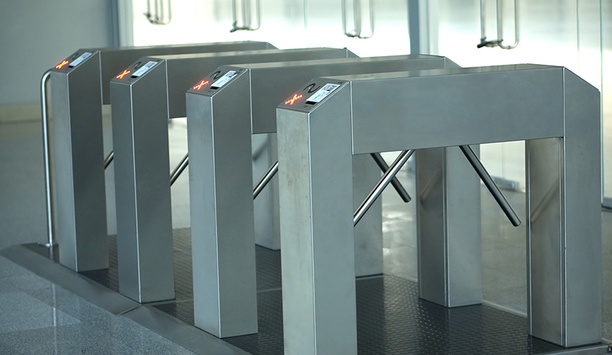 The Digital Transformation Of Modern Access Control Solutions
The safeguarding of premises through the monitoring of entrance and exit points has traditionally been a very manual aspect of security. Human operators have been relied on to make decisions about who to admit and deny based on levels of authorization and the appropriate credentials. The access control business, like many industries before it, is undergoing its own digital transformation But the access control business, like many industries before it, is undergoing its own digital transformation; one where the protection of premises, assets and people is increasingly delivered by interconnected systems utilising IoT devices and cloud infrastructure to offer greater levels of security and protection. Modern access control solutions range from simple card readers to two factor authentication systems using video surveillance as a secondary means of identification, right through to complex networks of thermal cameras, audio speakers and sensors. These systems, connected through the cloud, can be customized and scaled to meet the precise requirements of today's customer. And it's the ease of cloud integration, combined with open technologies and platforms that is encouraging increasing collaboration and exciting developments while rendering legacy systems largely unfit for purpose. Remote management and advanced diagnostics Cloud technology and IoT connectivity means remote management and advanced diagnostics form an integral part of every security solution.Cloud technology and IoT connectivity means remote management and advanced diagnostics form an integral part of every security solution. For example, as the world faces an unprecedented challenge and the COVID-19 pandemic continues to cause disruption, the ability to monitor and manage access to sites remotely is a welcome advantage for security teams who might otherwise have to check premises in person and risk breaking social distancing regulations. The benefits of not physically having to be on site extend to the locations within which these technologies can be utilised. As an example, within a critical infrastructure energy project, access can be granted remotely for maintenance on hard to reach locations. Advanced diagnostics can also play a part in such a scenario. When access control is integrated with video surveillance and IP audio, real-time monitoring of access points can identify possible trespassers with automated audio messages used to deter illegal access and making any dangers clear. And with video surveillance in the mix, high quality footage can be provided to authorities with real-time evidence of a crime in progress. Comprehensive protection in retail The use of connected technologies for advanced protection extends to many forward-looking applications. Within the retail industry, autonomous, cashier-less stores are already growing in popularity. Customers are able to use mobile technology to self-scan their chosen products and make payments, all from using a dedicated app. From an access control and security perspective, connected doors can be controlled to protect staff and monitor shopper movement. Remote management includes tasks such as rolling out firmware updates or restarting door controllers, with push notifications sent immediately to security personnel in the event of a breach or a door left open. Remote monitoring access control in storage In the storage facility space, this too can now be entirely run through the cloud with remote monitoring of access control and surveillance providing a secure and streamlined service. There is much to gain from automating the customer journey, where storage lockers are selected online and, following payment, customers are granted access. Through an app the customer can share their access with others, check event logs, and activate notifications. With traditional padlocks the sharing of access is not as practical, and it's not easy for managers to keep a record of storage locker access. Online doors and locks enable monitoring capabilities and heightened security for both operators and customers. The elimination of manual tasks, in both scenarios, represents cost savings. When doors are connected to the cloud, their geographical location is rendered largely irrelevant. Online doors and locks enable monitoring capabilities and heightened security for both operators and customers They become IoT devices which are fully integrated and remotely programmable from anywhere, at any time. This creates a powerful advantage for the managers of these environments, making it possible to report on the status of a whole chain of stores, or to monitor access to numerous storage facilities, using the intelligence that the technology provides from the data it collects. Open platforms powers continuous innovation All of these examples rely on open technology to make it possible, allowing developers and technology providers to avoid the pitfalls that come with the use of proprietary systems. The limitations of such systems have meant that the ideas, designs and concepts of the few have stifled the creativity and potential of the many, holding back innovation and letting the solutions become tired and their application predictable. Proprietary systems have meant that solution providers have been unable to meet their customers' requirements until the latest upgrade becomes available or a new solution is rolled out. This use of open technology enables a system that allows for collaboration, the sharing of ideas and for the creation of partnerships to produce ground-breaking new applications of technology. Open systems demonstrate a confidence in a vendor's own solutions and a willingness to share and encourage others to innovate and to facilitate joint learning. An example of the dynamic use of open technology is Axis' physical access control hardware, which enables partners to develop their own cloud-based software for control and analysis of access points, all the while building and expanding on Axis' technology platform. Modern access control solutions range from simple card readers to two factor authentication systems using video surveillance as a secondary means of identification Opportunities for growth Open hardware, systems and platforms create opportunities for smaller and younger companies to participate and compete, giving them a good starting point, and some leverage within the industry when building and improving upon existing, proven technologies. This is important for the evolution and continual relevance of the physical security industry in a digitally enabled world. Through increased collaboration across technology platforms, and utilising the full range of possibilities afforded by the cloud environment, the manufacturers, vendors and installers of today's IP enabled access control systems can continue to create smart solutions to meet the ever-changing demands and requirements of their customers across industry.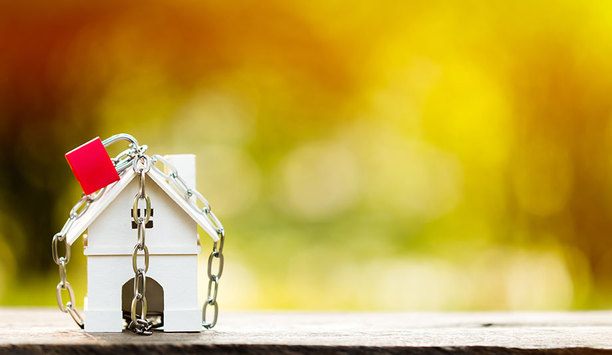 Smart Home Access Control Growth And The Future Of Door Security
There's growing noise around smart homes and smarter security. You've probably heard it. But there is a place where access control and more have been smart for decades: the workplace. Home automation and IoT are still playing catch-up with the commercial sector. A new insights report from ASSA ABLOY and IFSEC Global — "The Smart Door Locks Report 2018" — measures just how fast consumer smart technology is running. According to a survey conducted for the report, 61% of households now claim to own at least one smart home device or system. Energy monitors, home CCTV cameras, intruder alarms and smart door locks are the most popular, according to the report. All these functions, of course, have been available to businesses for years.61% of households now claim to own at least one smart home device or system Educating The Smart Home Consumer Paradoxically, report data also questions how much consumers really know about their smarter home. A surprising 42% of those surveyed, for example, were unaware they could control a smart door lock from their phone. In fact, many leading smart door lock models offer this feature, delivered by Wi-Fi or Bluetooth and an app. Despite a wealth of features offered by the latest smart door locks — remote and location-based locking/unlocking; voice activation; timed access; emailed entry alerts; and integration with smart camera and lighting systems — most people still have limited knowledge of their capabilities. Smart technology is increasingly becoming the new norm in terms of home security Only 14% of survey respondents described themselves as "very familiar" with what a smart lock can do. Even though most of them probably use smart access control solutions at their workplace. Secure Homes Through Smart Technology Monitoring and security are not the only drivers for smart home adoption. We humans also love convenience, and modern living presents us with problems that smart home technology can solve. Ironically, given the report's findings, it takes a smartphone to really unlock the convenient possibilities of smarter living. The device that's "always to hand" is central to the newest generation of smart door locks.A smart door lock is a convenient way for a landlord or agency to offer round-the-clock check-in and check-out If homeowners wish to remotely manage property access for friends and family, many smart door locks oblige. You let in guests remotely, send them a virtual digital key, or provide a temporary or single-use PIN to unlock the door. It is just as easy to revoke a digital key, if you don't want its owner to come around anymore. This is a significant improvement over sharing physical keys — or hiding one under the doormat. We cannot be totally sure where a metal key ends up and have no way to track or cancel it once it's "out in the wild". Commercial access control offers such functionality as standard, of course. In addition, smart door locks offer more than just stand-alone operation and clever functions. In a domestic setting, magic happens when locks work in harmony with a home automation system, connected by protocols like Z-Wave, ZigBee or Wi-Fi. "Smart" Security On The Move The smartphone is becoming a remote control for managing a connected life beyond just home (and even workplace) security. According to Accenture, the parcel delivery services market will grow by $343 billion by 2020. Just like home security, convenience is a major driver of change. Homeowners can send guests a virtual digital key to their phones, or provide a temporary or single-use PIN to unlock the door A recent PostNord pilot in Sweden aimed to remove the inconvenience of waiting home for a postal delivery. Selected customers of some major Scandinavian e-retailers could choose to have parcels delivered inside their front door, if it was equipped with a Yale smart door lock. Home delivery is among potential smart services covered in "The Smart Door Locks Report 2018 ". When asked whether the ability to receive parcels securely in a porch or lobby would make them more likely to invest in a smart door lock, 79% said it would.It is easy to revoke a digital key, if you don't want its owner to come around anymore Vacation Rentals And Smart Home Tech ASSA ABLOY research published in 2017 forecasts continued growth in the European vacation rentals sector (at 5.8% CAGR). Smart door locks are also making an impact here, at both ends of the market: for service providers — agents and homeowners — and for travelers. A smart door lock is a convenient way for a landlord or agency to offer round-the-clock check-in and check-out, without creating extra work or staff costs. Both Intersoft, in Croatia, and Hoomvip in Spain have built vacation rentals management systems around an app and the ENTR® smart door lock. Agents issue, revoke, track and manage virtual keys for all their guests, saving everyone time and hassle. travelers use their phones and an app to unlock their apartment. For these visitors the smartphone is already an essential travel accessory. It is a boarding pass, a credit card, a travel guide, and a postcard home... why not a door key, too? And if this key is backed by a trusted home security brand — and a company with vast experience in the mature market for commercial "smart" security — better still.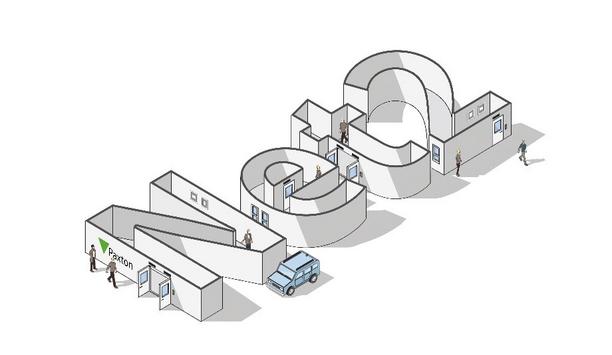 Paxton Releases New Net2 Tutorial Series Available For Installers
Paxton has produced a new series of Net2 tutorials to support installers with the latest features in the innovative access control software. The short, informative videos provide guidance on how to make buildings more COVID-secure with Net2. The unprecedented nature of the coronavirus has led many businesses and building developers around the world to consider how people can move safely around their sites and maintain social distance while ensuring their business remains economically productive in the months ahead. In what seems to now be the new normal, varying degrees of social restrictions are likely to remain in place across many countries. Access control role Jonathan Lach, Paxton's Vice President Sales explains, "We recognize the role that access control has to play in making buildings safer and limiting the spread of the coronavirus." "As a technology company, we want to provide solutions that address the problems posed by the pandemic and help people to safely return to work." Since the start of the pandemic, Paxton has introduced several updates to its flagship access control system, Net2. The system is installed globally in a variety of commercial and public sector buildings, as well as critical sites such as schools, hospitals and laboratories. Increase in demand Lach further explains, "Net2 is installed in many different types of buildings around the world. Making those sites safer for people during the pandemic means a lot to our installers and their end-users." "Because of this, we have seen an increase in demand for contactless and thermal scanning technology. So, we have developed the features of Net2, and created some extra functionality that really does help make a difference." Tutorial videos To roll out these updates quickly and efficiently, as well as provide simple and useful information for our installers and end-users, Paxton has produced five easy to digest tutorial videos. Each of these videos showcases the new features and the potential to reduce contamination among users on site. Contactless access control: Hygienic access via touchless entry and exit points, moving away from touch-based devices Flexible access permissions: Meeting social distancing guidelines, limiting access to high traffic areas and implementing a one-way flow of movement Occupancy management: Assigning visitors and staff to designated areas and monitoring people numbers with alerts to further support social distancing Thermal scanning: Using thermal cameras to support health and wellbeing in high-security areas and identifying people that could be at risk Checkpoint Control: Setting designated checkpoints in specific areas of a building where users must be validated before they can access other areas Alongside the software updates and tutorials, Paxton's on-demand webinar is also available to help new and existing installers identify how access control can help make their specific sites more secure and in line with current guidelines.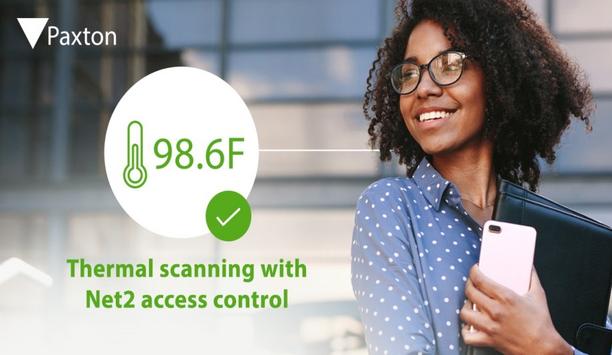 Paxton's Net2 Access Control System Integrates Additional Thermal Scanners
Paxton has released an online video tutorial which explains how thermal scanning can help buildings installed with Net2 become more COVID-secure. They have also updated the systems software and have six new thermal scan integrations available to boost installer and end-user flexibility. Developing solutions Paxton has been developing solutions throughout 2020, which help reduce the spread of the virus in sites installed with their access control system Net2. While researching relevant updates to give Net2 greater functionality against the current pandemic, Paxton established that thermal scanning upon entry to a site or designated area would be beneficial to monitor people's well-being, reducing the risk of infection to staff and visitors. Paxton's Global Product Manager Steve Rowlands explains "Currently in the access control industry thermal scanners are seeing a significant rise in demand. This is due to the symptom commonly associated with the virus, of a consistently high temperature." Using Net2 Access Control As global scientific evidence suggests, one of the most common symptoms of Coronavirus is a fever with a temperature above 98.6F. A site being able to detect this is an efficient way to increase their building's defense against the pandemic and help to meet COVID-secure guidelines. The way in which a site manages the process after detection can be greatly supported by using Net2 access control. Steve Rowlands continues "By utilizing thermal scanning in combination with access control, we are able to further reduce a building's risk by denying access to people with a heightened temperature." Integration Benefits The new thermal scanning integrations compliment Paxton's recent software updates occupancy management, flexible access permissions, and checkpoint control. When these elements are combined, a system administrator can set up designated checkpoints to manage the flow of people and reduce overcrowding as well as maintain social distancing. When monitoring and approving an individual's well-being, this can be achieved by a manual or automated validation. Checkpoints with thermal scanning detection can also be set up in multiple areas across a site and managed remotely. Steve Rowlands explains how the thermal scanning process works with Net2 "The user presents their physical token, and their temperature is taken simultaneously by the thermal scanner. Access is permitted if their temperature is in the acceptable range and their token is valid. If a valid token is presented but their temperature is too high - their access is denied. This process takes less than a second and works in conjunction with Net2 access levels and our new series of COVID-secure feature updates."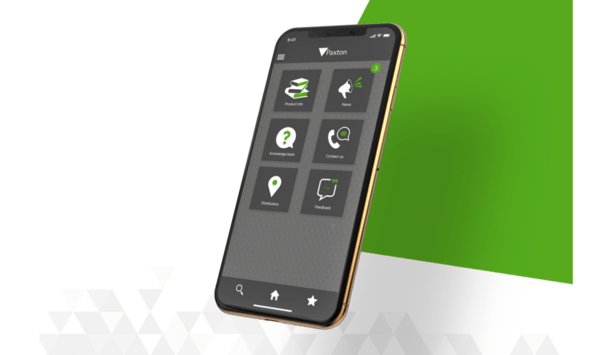 Paxton Access Limited Enables Instant Access To Essential Tools Through Their Paxton Installer App
Paxton's Installer app has officially gone live. The tool has been designed as a centralized platform giving installers and system administrators instant access to key information they need to install and manage Paxton products and solutions on the go. 2020 has been a productive year for the people of Paxton, despite the on-going consequences of the global pandemic. Regulatory guidelines and social distancing measures have led to essential and innovative updates for Paxton's long-standing access control system Net2. Provides digital access Paxton's Chief Executive Adam Stroud explains: "There are certain things, such as this pandemic, that happen outside of our direct control and where possible, I think it's important to try to see the opportunity to do something fresh and different." Along with rolling out these important feature updates, Paxton added their new Paxton Installer app to their 2020 agenda. The simple-to-use pocket tool provides digital access to Paxton's Knowledge Base. Installers how have convenient access to up-to-date product specifications, technical documents, video installer instructions as well as answers to many FAQs right on their cellphone device. Expert technical support team Paxton has designed the app's search functionality with a seamless experience in mind Adam said: "At Paxton we are always looking for opportunities to improve the service and information we provide to our valued installers and their customers. Saving them time and making their working lives more convenient is why we have invested in developing the new Paxton Installer app". To make life simple on site for their installers, Paxton has designed the app's search functionality with a seamless experience in mind. Individual product information can be accessed within seconds via the app's built in bar code scanner. Installers will also be able to direct dial Paxton's expert technical support team and find a list of their local distributors to make sourcing products and getting installation advice quick and easy. Products and solutions Adam continues: "We have an ever-growing library of content about our products and solutions. Finding the right information when you need it can often be a challenge. Making this easier for our installers has been one of the key objectives of the new app. You will be able to simply scan or search for your product, and all the information is right there for you. In addition, the app gives you immediate access to our vast knowledge base that is used by our own customer support team". Another benefit of the app for installers is the ability to favorite link documents for quick access and share information with co-workers or end users via email, text, Airdrop, or WhatsApp. All documents and videos are also available offline as they are downloadable within the app. This makes it possible to access information when internet access is a problem. Efficient for installers Adam concludes, "I am very pleased we have invested in the development of this app to make things simpler and efficient for installers. Watch this space as we have much more planned for it in the future!". The app is available to download now on iOS and Android smart-devices. One can also check out the Paxton Installer app video that explains how installers can use the app's functionally and how they can get the most out of the innovation.
Related white papers
Physical Access Control In Higher Education
Mobile Access- What You Need To Know (Part 1)
OSDP Is The Strongest Access Control For Your Business