Paxton Access Electronic Keypads for Access Control Systems
(16)
Browse Electronic Keypads for Access Control Systems
Electronic keypad products updated recently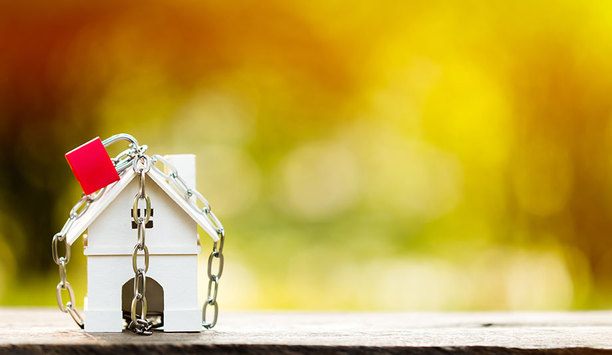 Smart Home Access Control Growth And The Future Of Door Security
There's growing noise around smart homes and smarter security. You've probably heard it. But there is a place where access control and more have been smart for decades: the workplace. Home automation and IoT are still playing catch-up with the commercial sector. A new insights report from ASSA ABLOY and IFSEC Global — "The Smart Door Locks Report 2018" — measures just how fast consumer smart technology is running. According to a survey conducted for the report, 61% of households now claim to own at least one smart home device or system. Energy monitors, home CCTV cameras, intruder alarms and smart door locks are the most popular, according to the report. All these functions, of course, have been available to businesses for years.61% of households now claim to own at least one smart home device or system Educating The Smart Home Consumer Paradoxically, report data also questions how much consumers really know about their smarter home. A surprising 42% of those surveyed, for example, were unaware they could control a smart door lock from their phone. In fact, many leading smart door lock models offer this feature, delivered by Wi-Fi or Bluetooth and an app. Despite a wealth of features offered by the latest smart door locks — remote and location-based locking/unlocking; voice activation; timed access; emailed entry alerts; and integration with smart camera and lighting systems — most people still have limited knowledge of their capabilities. Smart technology is increasingly becoming the new norm in terms of home security Only 14% of survey respondents described themselves as "very familiar" with what a smart lock can do. Even though most of them probably use smart access control solutions at their workplace. Secure Homes Through Smart Technology Monitoring and security are not the only drivers for smart home adoption. We humans also love convenience, and modern living presents us with problems that smart home technology can solve. Ironically, given the report's findings, it takes a smartphone to really unlock the convenient possibilities of smarter living. The device that's "always to hand" is central to the newest generation of smart door locks.A smart door lock is a convenient way for a landlord or agency to offer round-the-clock check-in and check-out If homeowners wish to remotely manage property access for friends and family, many smart door locks oblige. You let in guests remotely, send them a virtual digital key, or provide a temporary or single-use PIN to unlock the door. It is just as easy to revoke a digital key, if you don't want its owner to come around anymore. This is a significant improvement over sharing physical keys — or hiding one under the doormat. We cannot be totally sure where a metal key ends up and have no way to track or cancel it once it's "out in the wild". Commercial access control offers such functionality as standard, of course. In addition, smart door locks offer more than just stand-alone operation and clever functions. In a domestic setting, magic happens when locks work in harmony with a home automation system, connected by protocols like Z-Wave, ZigBee or Wi-Fi. "Smart" Security On The Move The smartphone is becoming a remote control for managing a connected life beyond just home (and even workplace) security. According to Accenture, the parcel delivery services market will grow by $343 billion by 2020. Just like home security, convenience is a major driver of change. Homeowners can send guests a virtual digital key to their phones, or provide a temporary or single-use PIN to unlock the door A recent PostNord pilot in Sweden aimed to remove the inconvenience of waiting home for a postal delivery. Selected customers of some major Scandinavian e-retailers could choose to have parcels delivered inside their front door, if it was equipped with a Yale smart door lock. Home delivery is among potential smart services covered in "The Smart Door Locks Report 2018 ". When asked whether the ability to receive parcels securely in a porch or lobby would make them more likely to invest in a smart door lock, 79% said it would.It is easy to revoke a digital key, if you don't want its owner to come around anymore Vacation Rentals And Smart Home Tech ASSA ABLOY research published in 2017 forecasts continued growth in the European vacation rentals sector (at 5.8% CAGR). Smart door locks are also making an impact here, at both ends of the market: for service providers — agents and homeowners — and for travelers. A smart door lock is a convenient way for a landlord or agency to offer round-the-clock check-in and check-out, without creating extra work or staff costs. Both Intersoft, in Croatia, and Hoomvip in Spain have built vacation rentals management systems around an app and the ENTR® smart door lock. Agents issue, revoke, track and manage virtual keys for all their guests, saving everyone time and hassle. travelers use their phones and an app to unlock their apartment. For these visitors the smartphone is already an essential travel accessory. It is a boarding pass, a credit card, a travel guide, and a postcard home... why not a door key, too? And if this key is backed by a trusted home security brand — and a company with vast experience in the mature market for commercial "smart" security — better still.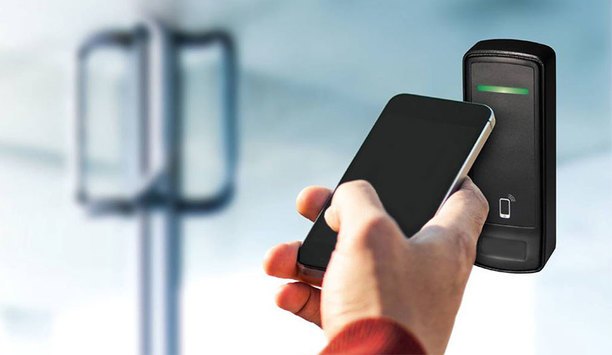 Are Mobile Credentials More Secure Than Smart Cards?
For the past several years, there has been a focus by integrators and customers to assure that their card-based access control systems are secure. To give businesses an extra incentive to meet their cybersecurity threats, the Federal Trade Commission (FTC) has decided to hold the business community responsible for failing to implement good cybersecurity practices and is now filing lawsuits against those that don't. For instance, the FTC filed a lawsuit against D-Link and its U.S. subsidiary, alleging that it used inadequate safeguards on its wireless routers and IP cameras that left them vulnerable to hackers.Many companies perceive that they are safer with a card but, if done correctly, the mobile can be a far more secure option Now, as companies are learning how to protect card-based systems, such as their access control solutions, along comes mobile access credentials and their readers which use smart phones instead of cards as the vehicle for carrying identification information. Many companies perceive that they are safer with a card but, if done correctly, the mobile can be a far more secure option with many more features to be leveraged. Handsets deliver biometric capture and comparison as well as an array of communication capabilities from cellular and Wi-Fi to Bluetooth LE and NFC. As far as security goes, the soft credential, by definition, is already a multi-factor solution. Types Of Access Control Authentication Access control authenticates you by following three things: Recognises something you have (RFID tag/card/key), Recognises something you know (PIN) or Recognises something you are (biometrics). Your smart phone has all three authentication parameters. This soft credential, by definition, is already a multi-factor solution. Your mobile credentials remain protected behind a smart phone's security parameters, such as biometrics and PINs. Organizations want to use smart phones in their upcoming access control implementations Once a biometric, PIN or password is entered to access the phone, the user automatically has set up 2-factor access control verification - what you know and what you have or what you have and a second form of what you have. To emphasize, one cannot have access to the credential without having access to the phone. If the phone doesn't work, the credential doesn't work. The credential operates just like any other app on the phone. The phone must be "on and unlocked." These two factors – availability and built-in multi-factor verification – are why organizations want to use smart phones in their upcoming access control implementations. Smart Phone Access Control Is Secure Plus, once a mobile credential is installed on a smart phone, it cannot be re-installed on another smart phone. You can think of a soft credential as being securely linked to a specific smart phone. Similar to a card, if a smart phone is lost, damaged or stolen, the process should be the same as with a traditional physical access credential. It should be immediately deactivated in the access control management software - with a new credential issued as a replacement. Your mobile credentials remain protected behind a smart phone's security parameters, such as biometrics and PINs Leading readers additionally use AES encryption when transferring data. Since the Certified Common Criteria EAS5+ Computer Interface Standard provides increased hardware cybersecurity, these readers resist skimming, eavesdropping and replay attacks. When the new mobile system leverages the Security Industry Association's (SIA) Open Supervised Device Protocol (OSDP), it also will interface easily with control panels or other security management systems, fostering interoperability among security devices. Likewise, new soft systems do not require the disclosure of any sensitive end-user personal data. All that should be needed to activate newer systems is simply the phone number of the smart phone.All that should be needed to activate newer systems is simply the phone number of the smart phone Bluetooth And NFC The Safer Options Bottom line - both Bluetooth and NFC credentials are safer than hard credentials. Read range difference yields a very practical result from a security aspect. First of all, when it comes to cybersecurity, there are advantages to a closer read range. NFC eliminates any chances of having the smart phone unknowingly getting read such as can happen with a longer read range. There are also those applications where multiple access readers are installed very near to one-another due to many doors being close. One reader could open multiple doors simultaneously. The shorter read range or tap of an NFC enabled device would stop such problems. However, with this said in defense of NFC, it must also be understood that Bluetooth-enabled readers can provide various read ranges, including those of no longer than a tap as well. One needs to understand that there are also advantages to a longer reader range capability. Since NFC readers have such a short and limited read range, they must be mounted on the unsecure side of the door and encounter all the problems such exposure can breed. Conversely, Bluetooth readers mount on the secure sides of doors and can be kept protected out of sight. Aging Systems Could Cause Problems Research shows that Bluetooth enabled smart phones are continuing to expand in use to the point where those not having them are already the exceptions With that said, be aware. Some older Bluetooth-enabled systems force the user to register themselves and their integrators for every application. Door access – register. Parking access – register again. Data access – register again, etc. Newer solutions provide an easier way to distribute credentials with features that allow the user to register only once and need no other portal accounts or activation features. By removing these additional information disclosures, vendors have eliminated privacy concerns that have been slowing down acceptance of mobile access systems. In addition, you don't want hackers listening to your Bluetooth transmissions, replaying them and getting into your building, so make very sure that the system is immunised against such replays. That's simple to do. Your manufacturer will show you which system will be best for each application. Research shows that Bluetooth enabled smart phones are continuing to expand in use to the point where those not having them are already the exceptions. They are unquestionably going to be a major component in physical and logical access control. Gartner suggests that, by 2020, 20 percent of organizations will use mobile credentials for physical access in place of traditional ID cards. Let's rephrase that last sentence. In less than 18 months, one-fifth of all organizations will use the smart phone as the focal point of their electronic access control systems. Not proximity. Not smart cards. Phones!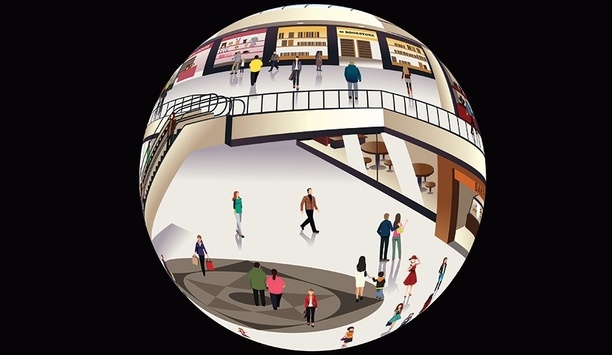 Surveillance In 2017: 360-degree Cameras A Primary Device For Total Situational Awareness
The physical security market continues to experience growth as users look to capitalize on the promises of emerging technologies and because of this, 2017 proved to be a great year for Oncam. In fact, this year was the best year in Oncam's history in terms of sales, as 360-degree fisheye cameras have gone from being a "specialty" camera used only in certain applications to a primary device for enabling total situational awareness. Today, many of our customers leverage 360-degree cameras exclusively to provide extensive coverage inside a facility or in a large outdoor area, with traditional narrow field-of-view cameras used only at "choke" points. Increase In Cybersecurity Threats And Breaches At the end of 2016, we predicted a major trend this year would be an increase in cybersecurity concerns for users of physical security systems, and we were right. An increase in cybersecurity threats and breaches have put organizations on watch. Based on this and the adoption of more IT-centric infrastructure and protocols, there is significant collaboration between IT and physical security, and true "convergence" is finally starting to happen. The adoption of video analytics also continued to increase this year, as most video surveillance projects involved the use of some form of analytics and data analysis. Demand For Safeguards As we move into 2018, the trends of 2017 will roll over, and cybersecurity will continue to be a major issue. Suppliers of hardware and software will put an even greater emphasis being cyber secure and end users will increasingly demand safeguards. Additionally, the deployment and use of advanced analytics based on newer artificial intelligence-based technologies will continue to increase. It will be the technology providers that find ways to allow users to capture additional value from the information collected by security systems that will accelerate growth. Oncam made significant investments in new products that leverage analytics and cloud technologies. In 2018, we will continue to invest in the development of new products, with a focus on solutions for particular applications across industry segments. Beyond our technology advancements, we've invested significantly in boosting our sales force in the Americas and adding industry experts to ensure sustained customer and partner success with our solutions. From our vantage point, Oncam is well positioned to capitalize on opportunities for growth in the coming year.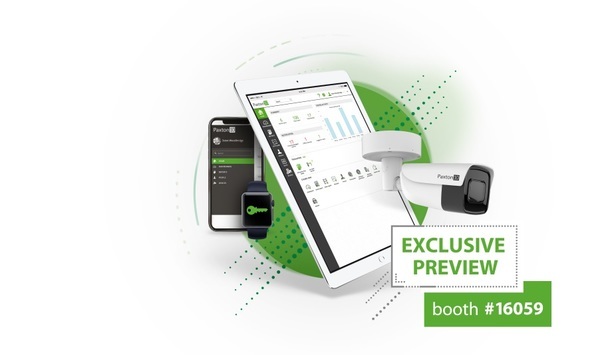 Paxton Announces Releasing Paxton 10 Access Control And Video Intercom System At ISC West 2020
Paxton, the global brand of electronic IP access control and video intercom systems, announced that its upcoming release, Paxton10, will be unveiled at ISC West, March 18-20, 2020 taking place at the Sands Expo Center in Las Vegas, Nevada, USA. Paxton10 combines access control and video management onto a single platform. Dealers can be the first in the U.S. to see this simple and innovative system at booth #16059. Paxton10 took the UK by storm last year, with one dealer saying, "I'll most definitely recommend Paxton10. Like with all Paxton products, the user interface is simple, it's plug-and-play and it looks good." Paxton10 access control and video intercom system Jonathan Lach, Paxton's Vice President of Sales said, "We're excited to preview Paxton10 at ISC West this year. Dealers have told us about the complexity of installing two separate systems and with Paxton10 this won't be a barrier for installations. We believe good technology should make things simpler, not more complicated. Paxton10 means you only need to install one system, not two. Simplicity is at the heart of everything we do." Visitors to Paxton's booth can also receive demonstrations of the latest releases to Paxton's video intercom system, Entry, and their wireless lockset range, PaxLock. ISC West 2020 Lach continues, "Alongside the exclusive Paxton10 preview, our team of experts will be available to demo two new product launches to dealers. People can get hands-on with these exciting additions and discover the benefits from our team." Dealers will also have the chance to be entered into a daily prize drawing to win US$ 1,500 of Paxton products and a Bose speaker when they stop by the booth. All Paxton products have a five-year warranty, hassle free return policy, and are supported by their industry leading Customer Support team.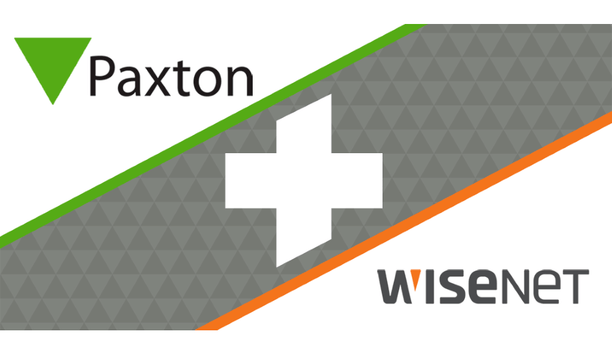 Paxton Announces Integration Of Its Networked Access Control System With Hanwha Techwin's Video Management System
Paxton has announced the integration of its networked access control system, Net2, with Hanwha Techwin's newest video management system, Wisenet WAVE. The integration means Net2 users are able to instantly view event-driven video captured by high-definition IP network cameras connected to Wisenet WAVE. Available via a free Net2 plug-in, the integration also allows users to visually verify anyone attempting to gain access to a site, as well as provide video verification of alarm incidents from within the Net2 Client software. Video surveillance cameras The plug-in simplifies the process of integrating the two systems and offers an improved graphical user interface (GUI), offering live, replay and exporting of associated video surveillance cameras directly in the Net2 Client application. The plug-in supports Net2 versions 5 and 6 and is available from Hanwha Techwin's Technical Support free of charge. Wisenet solutions are specified alongside Net2 and offers full advantage of their IP network-based access control" Gareth O'Hara, Paxton's Chief Sales Officer, said: "We put our core values of simplicity and quality at the heart of everything we do, to provide our customers with a world-class service. It's a pleasure to work with Hanwha Techwin, who share our values of providing a simple yet powerful user experience. This integration offers customers an enhanced functionality, so they can get even more out of our market-leading Net2 system." IP network-based access control Uri Guterman, Head of Product & Marketing for Hanwha Techwin Europe, said: "Wisenet solutions are now regularly being specified alongside Net2 and we believe, therefore, that this integration offers real-life practical benefits to users who wish to take full advantage of their IP network-based access control and video surveillance systems." Net2 is Paxton's networked access control system. It can be administered using one or more PCs and can be monitored and managed from a central location. It is a complete solution that encompasses wireless and door entry. Motion detection and video analytics Wisenet WAVE is designed to make it almost effortless to monitor up to 64 high-definition video streams. An auto-discover feature ensures connected cameras and third-party IP network devices can be addressed and set up in just minutes. An intuitive 'drag & drop' tool makes it easy to set up a display of live and recorded images on a single screen or video wall, with customizable layouts and sizes. Other key features include a virtual PTZ which, with just a click of the mouse, enables operators to zoom in to see close-up detail of any suspicious activity, while motion detection and video analytics support can be configured to generate alerts when user-defined incidents occur.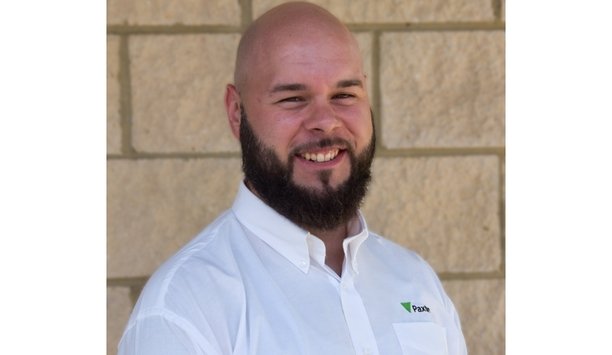 Paxton Appoints John Coursey As Field Training Engineer For The West Coast
John Coursey joined the access control and video intercom company in May, having previously worked in the technology industry, training users of smart devices and wireless products. He will be providing practical, hands-on training for Paxton'sNet2 system at distributor locations and dealers' premises. He said, "In the move from smart devices to the security industry, I chose Paxton because of the world-class team I'd be joining. The array of user-friendly and aesthetically appealing products, plus the company's devotion to creating a positive culture and work environment, made it top of my list." Increasing demand for dealer training John's appointment comes at a time of increasing demand for Paxton's dealer training - 2018 was a record year globally, which saw over 3,000 dealers trained in the United States alone. Already this year, over 1,500 dealers have gone through free Net2 installation workshops – good news for dealers who boost their knowledge of the products, and for Paxton, who know that 9 out of 10 trained dealers go on to regularly install Paxton products for their clients. Eileen Reed, US Field Training Manager commented, "We're excited to have John join our team. He'll be working closely with our dealers on the West coast by providing them with the training they need to offer their customers with the best solutions."
Related white papers
Mobile Access- What You Need To Know (Part 1)
OSDP Is The Strongest Access Control For Your Business
Is Your Access Control As Effective As You Think?