Dome camera products updated recently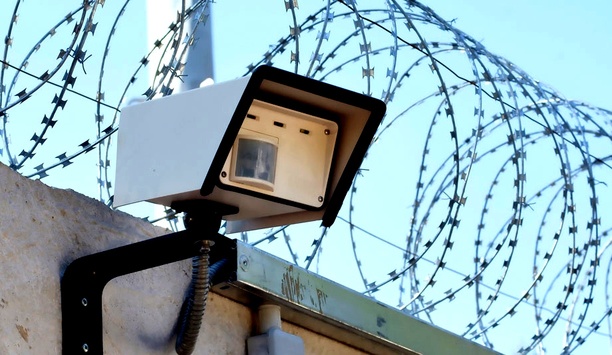 5 Key Ways To Ensure End-to-end Perimeter Protection
Critical infrastructure facilities that must secure large areas with extended outer boundary and numerous entry points, present a particularly difficult challenge when it comes to perimeter protection. As such, true end-to-end perimeter protection calls for the utilization of a sophisticated, multi-layered solution that is capable of defending against anticipated threats. Integrated systems that incorporate thermal imaging, visible cameras, radar and strong command and control software are crucial for covering the various potential areas of attacks. Let's look at these technologies and the five key functions they enable to achieve an end-to-end solution that provides intrusion detection, assessment and defense for the perimeter. 1. Threat Recognition The first step in effectively defending against a threat is recognizing that it's there. By combining state-of-the-art intrusion detection technologies, facilities can arm themselves with a head start against possible intruders. An exceptionally important aspect of effective perimeter protection is the ability to conduct 24-hour surveillance, regardless of weather conditions, environmental settings, or time of day. Visible cameras do not perform as well in low light scenarios and inclement weather conditions. However, thermal imaging cameras can provide constant protection against potential intruders, regardless of visual limitations, light source or many environmental factors. In fact, facilities such as power stations located near bodies of water can use thermal cameras to create what is known as a "thermal virtual fence" in areas where they are unable to utilize the protection of a physical fence or wall. Deterring suspicious activity can be achieved through real-time two-way audio, a simple but powerful tool Critical infrastructure applications require not only continuous video surveillance and monitoring, but also a solution that yields highly reliable intrusion detection, with fewer false alarms. This need makes advanced video analytics a must for any adequate surveillance system. Features like dynamic event detection and simplified data presentation are game changing in supporting accurate intrusion analysis and facilitating a proactive response. Advanced analytics will provide multiple automated alarm notification options, including email, edge image storage, digital outputs or video management software (VMS) alarms. Incorporating high quality, unique and adaptive analytics can virtually eliminate false alarms, allowing security personnel to respond more efficiently and effectively, while also lowering overall cost for the end user. While surveillance technologies such as radar, thermal imaging and visible cameras, or video analytics work well on their own, utilizing all of these options together provides an advanced perimeter detection system. For example, ground surveillance radar can detect possible threats beyond the fence line as they approach and send a signal to pan-tilt-zoom (PTZ) cameras, triggering them to slew to a specific location. From there, embedded analytics and visible cameras can further identify objects, notify authorized staff, and collect additional evidence through facial recognition or high-quality photos. 2. Automatic Response Systems Once an intrusion attempt is discovered, it is important to act fast. Organizing a response system that can initiate actions based on GPS location data, such as the slewing of PTZ cameras, automated intruder tracking or activated lighting sensors, greatly increases staff's situational awareness while easing their workload. For instance, thermal imagers deployed in conjunction with video analytics can be used to generate an initial alarm event, which can then trigger a sequence of other security equipment and notifications for personnel to eventually respond to. Having all of this in place essentially lays the entire situation out in a way that allows responders to accurately understand and evaluate a scene. Power stations located near bodies of water can use thermal cameras to create a "thermal virtual fence" in areas where they are unable to utilize the protection of a physical fence or wall 3. Deterring Suspicious Activity After the designated auto-response mechanisms have activated and done their job, it is time for responders to acknowledge and assess the situation. From here, authorized personnel can take the next appropriate step toward defending against and delaying the threat. Deterring suspicious activity can be achieved through real-time two-way audio, a simple but powerful tool. Often, control room operators can diffuse a situation by speaking over an intercom, telling the trespasser that they are being watched and that the authorities have been notified. This tactic, known as 'talk down', also allows officers to view the intruder's reaction to their commands and evaluate what they feel the best next step is. If individuals do not respond in a desired manner, it may be time to take more serious action and dispatch a patrolman to the area. 4. Delay, Defend, Dispatch And Handle The possible danger has been identified, recognized and evaluated. Now it is time to effectively defend against current attacks and slow down both cyber and physical perpetrators' prospective efforts. Through the use of a well-designed, open platform VMS, security monitors can manage edge devices and other complementary intrusion detection and response technologies, including acoustic sensors, video analytics, access control and radio dispatch. A robust VMS also enables operators to control functions such as video replay, geographical information systems tracking, email alerts and hand-off to law enforcement. With the right combination of technologies, facilities can take monitoring and evidence collection to the next level The primary purpose of the delay facet of the overall perimeter protection strategy is to stall an attempted intrusion long enough for responders to act. Access control systems play a key role in realizing this objective. When a security officer sees a non-compliant, suspicious individual on the camera feed, the officer can lock all possible exits to trap them in one area all through the VMS. 5. Intelligence: Collect Evidence And Debrief More data and intelligence collected from an event equals more crucial evidence for crime resolution and valuable insight for protecting against future incidents. With the right combination of technologies, facilities can take monitoring and evidence collection to the next level. One innovative resource that has become available is a live streaming application that can be uploaded to smart phones and used for off-site surveillance. This app gives personnel the power to follow intruders with live video anywhere and allows operators to monitor alarm video in real-time. Geographic Information System (GIS) maps are computer systems utilized for capturing, storing, reviewing, and displaying location related data. Capable of displaying various types of data on one map, this system enables users to see, analyze, easily and efficiently. Multi-sensor cameras, possessing both visible and thermal capabilities, provide high-contrast imaging for superb analytic detection (in any light) and High Definition video for evidence such as facial ID or license plate capture. Integrating these two, usually separated, camera types into one helps to fill any gaps that either may normally have. Still, in order to capture and store all of this valuable information and more, a robust, VMS is required. Recorded video, still images and audio clips serve as valuable evidence in the event that a trial must take place to press charges. Control room operators can use data collection tools within their VMS to safely transfer video evidence from the field to the courtroom with just a few clicks of their mouse. More advanced video management systems can go a step further and package this data with other pertinent evidence to create a comprehensive report to help ensure conviction.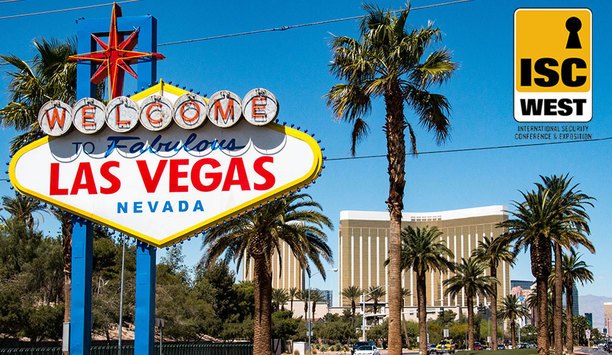 ISC West 2019: What's New In Physical Security's Biggest Global Tradeshow?
ISC West continues to innovate and adapt to the changing needs of the security marketplace. In 2019, there will be 200 new exhibitors, 100 new speakers and an expanding mix of attendees that includes more end users and international attendees. The International Security Conference & Exposition (ISC West) will be held April 10-12 at the Sands Expo in Las Vegas. Among the more than 200 new exhibitors on the show floor will be Dell Technologies, Resideo, SAST (a Bosch IoT startup), Belkin International, NetApp, Lenovo, Kingston Technology and many others. The event continues to see more and more solutions in the area of IoT/connected security, a surge in barrier/bollards exhibitors, an increased number of start-up companies, and an emphasis this year on stadium/major events security. Plus, the new exhibit area of ISC West, Venetian Ballroom, will include a mix of solutions from mid-sized domestic and international companies, and is the home of the Emerging Technology Zone – back for its second year with 50-plus start-up companies expected. The International Security Conference & Exposition (ISC West) will be held April 10-12 at the Sands Expo in Las Vegas "ISC West is no longer just about video cameras, access control systems and alarms," says Will Wise, Group Vice President, Security Portfolio for Reed Exhibitions, which produces and manages ISC West. Embracing and stimulating the market dynamic of comprehensive security for a safer, connected world, solutions on display at the show reflect convergence across physical security, IT (information technology) and OT (operational technology). The ISC West expo floor includes specialized featured areas such Connected Home, Public Safety & Security, Connected Security, Unmanned Security Expo and the Emerging Technology Zone. Plus, complimentary education sessions in the Unmanned Security Expo theatre will include topics such as drones, counter-drone solutions, ground robotics and regulations/policies that support autonomous technology. This year's event will feature more than 1,000 products and brands covering everything from video surveillance, access control and alarms/alerts, to IoT, IT/cybersecurity convergence, AI, embedded systems, drones and robotics, smart homes, smart cities, public safety and more. The ISC West expo floor includes specialized featured areas such Connected Home and the Emerging Technology Zone Elevating the Keynote Series Over the past few years, ISC West has elevated its Keynote Series (open to all attendee types) to include more speakers and dynamic content covering relevant topics. Attendees should be sure to head to the Keynote room Wednesday and Thursday mornings at 8:30 a.m. before the expo floor opens at 10 a.m. Relating to attendance, ISC West continues to diversify and grow the attendee universe by attracting additional enterprise government end-users across physical and IT/OT responsibilities. The show also continues to attract and grow the channel audience, and there will be an increasing number of International attendees. "Years ago, ISC West was known exclusively as a dealer/integrator/installer show, but not anymore," says Wise. "Today, the demographic mix continues to evolve as the event diversifies its product and educational offerings, embracing the current market reality of collaboration among integrators/dealers/installers, end-user decision-makers, and public safety and security professionals." When planning for the show, be sure to view the list of special events and take advantage of the additional connection-making opportunities Within the SIA Education@ISC West conference program, there are over 100 new speakers. Through ISC West's strong partnership with the Security Industry Association (SIA, the Premier Sponsor of ISC), the SIA Education@ISC West program has expanded and become increasingly dynamic and diverse over the last three years. In addition, ISC West and SIA are hosting a Women in Security breakfast on Friday morning April 12th. Women in Security is a new track for the education program. "Our attendance data reflects the demand for a mix of physical security integrator and end-user content, a balance of technical and management/strategic topics, and diverse topics incorporating IoT and cybersecurity/physical security convergence, and analytics expertise," says Wise. "Last year was a record year for conference program attendance, and 2019 will yet again set new benchmarks." Mobile apps, information desks and ease of registration ISC West is also focusing on the attendee experience. Need advice on what exhibitors are a fit for your business needs and interests? The Information Desk adjacent to the main expo entrance will provide customized recommendations based on the information attendees provided during the registration process. Attendees can download the official ISC West mobile app and create a MyShow account through the ISC West website Attendees can download the official ISC West mobile app and create a MyShow account through the ISC West website to research exhibitors and product categories, receive exhibitor recommendations that best fit business needs, review complimentary educational opportunities as well as 85-plus sessions from the paid SIA Education@ISC program. There are many networking opportunities being offered at the show this year. When planning for the show, be sure to view the list of special events and take advantage of the additional connection-making opportunities. Whether attendees want to network with peers or customers at an awards ceremony (Sammy Awards, Fast 50, New Product Showcase Awards), Charity event (AIREF Golf Classic, Mission 500 Security 5K-2K Run/Walk), or an industry party (SIA Market Leaders Reception, ISC West Customer Appreciation Party at Tao), there are a variety of special events offered, all designed to help you make new connections. Make sure to check out the ISC West website for all the Special Events taking place at ISC West.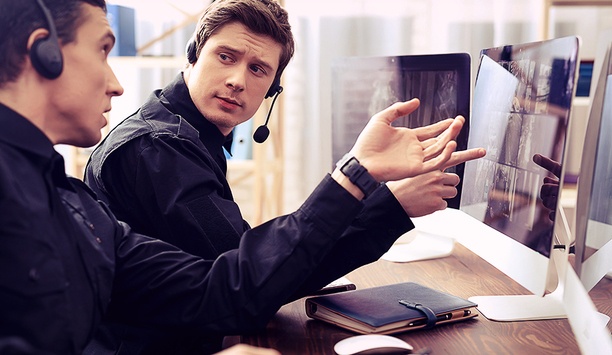 How Effective Security Departments Bust Multi-million Dollar Crimes
It had been a particularly slow night. The plant security guard had just made his rounds on this Sunday evening shift. As soon as he passed the weighing scales, he could enter the guard shack and get off his feet. Challenging A Curious Incident However, on this night, he noticed the waste vendor's truck sitting half on and half off the scale. He stopped dead in his tracks to see if the truck would back up and completely sit on the scale. It never did. The observant guard walked up to the truck and challenged the driver who seemed surprised. "Hey, you're not weighing your truck properly." The driver fumbled for a response before replying, "Sorry, I was on the phone with a friend. I didn't notice it." But this security guard had the presence of mind to demand the driver's phone. The driver was caught off guard and surrendered the phone. The guard then pulled up the most recent incoming/outgoing calls and saw no calls during the last 30 minutes. "I don't think so." "You don't think so what?" The security guard was frank, "You haven't used this phone in over half an hour." The truck driver sheepishly acknowledged the fact. It was decided to install video surveillance covering the weighing area and scales – no easy feat due to poor lighting Preventing Crime As It Happens Knowing the driver was lying, the security guard ordered the truck back on the scale for a correct weighing and advised the driver that he would report the incident. The security guard wrote up his report and handed it off to his supervisor who, in turn, contacted the local corporate investigator. This investigator was soon on the phone with his boss at corporate headquarters on the other side of the world. Together with Security, they decided to install video surveillance covering the weighing area and scales – no easy feat due to poor lighting. However, once completed, they waited. They would not have to wait long. For the next two months, the waste vendor trucks, filled to the brim with production waste, black-and-white paper and other waste products from the plant, would stop on the scale only for a moment and then drive the front half of the truck off the scale for weighing. It was obvious that the vendor was cheating the company by only paying for half the waste. After two months, it was decided to catch the next cheating driver "en flagrante." Sure enough, the next truck went half on and half off the scale and was weighed. Security then asked the unsuspecting driver to park his truck and invited him inside the building to talk to a supervisor. The driver signed an incriminating statement about the scheme and his role therein. They sent him on his way asking him to keep it quiet Waiting for the driver in a large office was the local investigator and his close friend, the Head of Security. After a difficult interview, the driver admitted to cheating on the scales over a two-year period—he claimed that some of the scale cheating was done at the direction of the vendor's management, while some of it he did himself by "ripping off" the vendor—which he acknowledged was dangerous. Working With Authorities The driver signed an incriminating statement about the scheme and his role therein. They sent him on his way asking him to keep it quiet—they would see what they could do for him later on. In the meantime, Corporate Investigations had received a due diligence report on the vendor company which contained disturbing news—the company and its managers were associated with a countrywide waste management mafia. The report suggested that the vendor had a reputation for thefts and involvement in numerous lawsuits regarding thefts and embezzlement. Shockingly, no prior due diligence had ever been conducted on the vendor. Fortunately, the plant's finance and audit team had maintained good records over the past 5 years and were able to re-construct the amount of waste going out the plant door and the amounts being claimed and paid for by the vendor. The discrepancy and loss stood at a multi-million dollar figure. After consulting with the local police authorities and company lawyers, it was decided to pursue a civil case against the vendor. Pursuing Legal Action The regional lawyer, the Head of Investigations, the Head of Security and the CFO invited the vendor to discuss the problem. Some of the evidence was shown to the vendor's CEO who became indignant and, in order to save face, promised to fire the truck drivers and to repay any losses for the last two months. Inter-dependent entities - security, investigations, finance/audit and legal - combined their resources and agendas to form a unified front That was not enough for the company and a protracted legal battle ensued which lasted several years and resulted in the vendor's paying almost the entire amount in instalments. The vendor was dropped from the contract and internal controls strengthened—the only plant employee dealing with the waste issue left the company and was replaced by two individuals. The plant also began paying more attention to the waste process and less to the production side. Several "lessons learned" come to mind. First, the tripwire came in the person of an astute and well-trained security guard who exhibited some of the best characteristics you want to see from men and women in that profession. The Security Department was also adept at installing the surveillance system and capturing the fraud live on videotape. But a far greater lesson was learned—of what can happen when inter-dependent entities (security, investigations, finance/audit and legal) within a company combine their resources and agendas to form a unified front. The results speak for themselves.

SIA Invites Nominations For George R.Lippert Memorial Award
The award is presented annually to honor a distinguished individual from a SIA Member company The Security Industry Association (SIA) recently issued a call for nominations for the George R. Lippert Memorial Award. The Lippert Award, as it's known in the security industry, is presented annually to honor a distinguished individual from a SIA Member company for long-term, selfless service to the security industry and to SIA. In Memory Of George R. Lippert The award is named in honor of Mr. Lippert, who dedicated more than 20 years of his life to the security industry and SIA. In 1967, Mr. Lippert purchased a company called Cameras for Industry. He served in leadership positions with Morse Security Group, Aritech and Linear Corp. Mr. Lippert was elected to the SIA Board of Directors in 1971, and served on the board for 17 years. His insights and efforts had a lasting impacting on SIA's standards program and many other initiatives that benefited the industry. Recipients of the George R. Lippert Memorial Award are individuals who exhibit the same characteristics as Mr. Lippert, providing exceptional service to the security industry and SIA. To Qualify, A Nominee For The Award Must Be: Employed in the security industry for more than 10 years with a manufacturer, integrator, distributor or service provider; Affiliated with a company that is a SIA Member in good standing; Respected as a leader in SIA and the industry; Viewed as a goodwill ambassador for SIA and the industry, as demonstrated by activities with various industry segments, such as regulatory agencies, industry associations, etc.; and Recognized as honest, responsible, courteous and kind. When evaluating candidates nominated for the award, the SIA Lippert Award Committee will consider their long-term service to SIA and the security industry, the impact of their efforts on behalf of SIA and the industry, and their integrity, leadership and diplomacy as demonstrated in industry dealings. Deadline for the submission of nominees is Monday, August 10. SIA will announce the winner of the Lippert Award during SIA Honors Night: Celebrating Performance, Partnerships and People in the Security Industry in New York City on Wednesday, Nov. 18.

Farpointe Data Long Range Wireless Transmitter Installed At Kolea, Waikoloa Beach Resort
Integrated with gate entry system, long range solution opens Kolea at Waikoloa Beach Resort's main gate Farpointe Data, a DORMA Group Company, the access control industry's trusted global partner for RFID solutions, recently announced that its Ranger WRR-4+ 433 MHz receiver is used to gain admittance to the main gate of the Kolea at Waikoloa Beach Resort on the Big Island of Hawaii. Kolea is a very diverse community offering both private residences and two and three bedroom vacation villas. This exclusive gated community offers everything a vacationer could desire in a vacation rental. That includes insuring that only those authorized to be in the community can enter.Farpoint P-640 Proximity Cards Kolea's organically grown security system includes Napco locksets with integrated card readers and keypads, a Linear gate entry system and Cisco video surveillance. Some houses on the property use Farpointe P-640 proximity cards with keypad readers for access from the street and directly from the beach. Those entering the main gate in their car use a Farpointe transmitter which is read by the Farpointe WRR-4+ receiver integrated into the Linear gate entry system via the industry standard Wiegand protocol. Instead of using a card, which could activate more than one device or door at a time, the transmitter holder selects exactly the mechanism to be immediately triggered. Available in either a two- or four-button configuration (WRR-2+ or WRR-4+ models respectively) and equipped standard with a weather-resistant potted proximity or contactless smart card module, the transmitter can use either two or four buttons to open two or four different doors from ranges up to 200 feet (61 m). Each button outputs transmitter data over separate Wiegand outputs yet the receiver installs just like a proximity reader for easy integration with popular proximity or contactless smart card access control systems. "Being located here directly on the beach places unique demands on our electronic security infrastructure. Our access control needs have evolved over time and we've been very happy with the flexibility and reliability the Ranger series has given us," reports Trenton Johnson, facility manager for Kolea at Waikoloa Beach Resort. "This dependability means we are no longer continually re-investing in new equipment." "Using standard 26-bit Wiegand protocol and featuring standard mounting holes, the WRR-4+ is used as an "add-on" or "wire-in" receiver at the resort," adds Scott Lindley, Farpointe Data president. "With custom Wiegand protocols and Farpointe's MAXSecure™ security option, the long range system can be made even more protected to prevent credential duplication and ensure that the readers will only collect data from this single system's coded credentials. The lithium cell battery is tested to exceed 250,000 presses." Farpointe For ISC West 2015Attendees at the ISC West Show in Las Vegas April 15-17 can see how the new long range WRR-2+ and WRR-4+ 433 MHz receivers operate. At ISC West, Farpointe Data will be in Booth 8056. Linear Unveils Latest Z-Wave Dimmable LED Light Bulb
Linear LLC, a Nortek company and a leader in the security and home control markets, will show a preview of its newest Z-Wave product, the Z-Wave Dimmable LED Light Bulb at CES Unveiled New York. The instant-on, screw-in bulb provides soft-white illumination equivalent to a 60-watt incandescent bulb and provides one of the simplest and most affordable intelligent lighting solutions available, from the world's largest manufacturer of Z-Wave products - according to the Z-Wave Alliance. The new smart bulb is remotely controllable from any Z-Wave hub or controller, consumes only nine watts of energy, and has an estimated lifespan of 25,000 hours. The soft white LED light bulb is dimmable to 100 levels and offers a practical lighting solution for DIY and professional installers who want to bring intelligent lighting anywhere a light socket exists. Just like with other Z-Wave lighting solutions, Linear LED smart bulb users can program lifestyle scenes and trigger the bulb on or off when other events or associated devices are activated. This new product also acts as a repeater to strengthen the Z-Wave mesh network. "Our Z-Wave Dimmable LED Bulb clears a major roadblock for lighting control adoption, the need to install high voltage switches," said Linear senior vice president of product and market development, Duane Paulson. "The smart bulb is the easiest Z-Wave lighting control solution to install, operate and manage, it has the smoothest dimming feature on the market today, and it offers practical applications in nearly every room in a home." In addition to the smart bulb, Linear manufactures a wide array of other Z-Wave enabled home control products, including: three-way and regular light switches, thermostats, doorbells, key fobs, door/window contacts, dimmer modules and wall outlets; all of which will be on display at CES Unveiled. Linear will also showcase its UL-certified Z-Wave Garage Door Operator Remote Controller, which has been widely adopted through popular platforms such as Lowe's Iris, Nexia, Staples Connect and more. Paulson continued, "With our full line of security, access control and lighting solutions, customers can now build a fully-integrated home control system using Linear products." Linear's 2GIG home control platform serves the needs of more homeowners than any other installed home control platform in the world. Linear and their parent Nortek have global reach, which includes distribution and market share in every continent across a range of channels, supported by smart-tech development and manufacturing centers across Asia, North America and Europe. Linear will continue to develop innovation in integrated systems and IoT connected products, state-of-the-art product ID design and high volume manufacturing.
Featured white papers
3 Reasons To Migrate To A New Access Control System
Download
Schooling the Market on Education Security
Download
Lawrence, Massachusetts Deploys FLIR Video System For Safety
Download