Linear Intercom: Audio, Video Intercom Systems
(4)
Browse Intercom: Audio, Video Intercom Systems
Intercom System products updated recently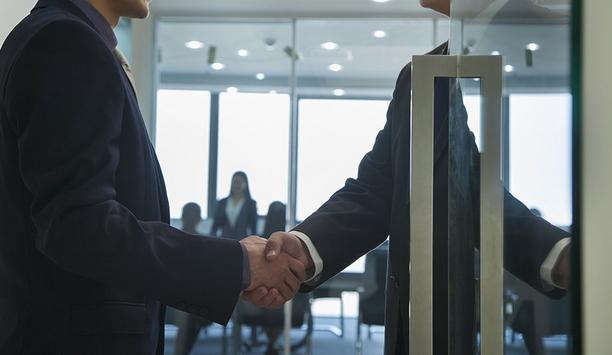 Thermal screening: The Technology That Will Lead Us Out of Lockdown
Across the world, the impact of the current pandemic has majorly disrupted how we function in our everyday lives, as a society, and the ways in which we do our jobs. Throughout, our personal safety and wellbeing, as well as that of our families, neighbours and colleagues, has been paramount - and adapting our day-to-day lives to meet social distancing measures has been a learning curve for us all. As we start to reassemble normal life, precautionary measures will continue to be put in place to achieve the universal aim of mitigating the spread of the virus as much as possible. As different countries reach new stages of this process, some parts of the world continue to live and work in lockdown, while some are beginning to open up. This means governments, as well as businesses and organizations, will need to think beyond one-way systems and sanitation stations to contain the risk of infection as more people begin to return to the outside world. Tracing the spread of COVID-19 Of course, this will need to be driven by higher-level support from leaders in government, healthcare and technology to develop innovative ways of tracking and tracing the spread of COVID-19. From contact tracing solutions, to self-reporting apps and thermal screening cameras – governments and businesses across Europe have a new responsibility to seek and reinforce the most effective ways to ensure people's safety. These measures are particularly pertinent to those reopening their doors as lockdown eases, and those returning to a daily routine of commuting to and serviced office spaces. As more and more people begin to move through public and commercial areas, we will rely more on technology to run in the background to ensure safety and wellbeing is monitored - much like that of the everyday CCTV camera. Thermal temperature screening cameras One piece of technology that we can expect to see as more commonplace is the thermal temperature screening cameras and monitoring system. An example of this kind of device, is D-Link's recently launched all-in-one, intelligent fever screening kit – which includes a dual-lens thermographic camera, blackbody calibrator, as well as integrated management software. Governments, as well as businesses and organizations, will need to think beyond one-way systems and sanitation stations to contain the risk of infection The premise of temperature screening cameras like this one, is to harness thermal imaging technology coupling it with AI to identify if a person is experiencing elevated temperatures, and raise the alarm automatically when someone at risk of spreading is detected. To monitor the progression or depletion of COVID-19, technologies such as AI facial recognition will play an important role in mitigating the risks of the virus spreading. Thermal cameras that use AI can easily capture and manage employee's temperature and stop their entrance if a fever is detected. For this reason, such devices are normally installed in a doorway or entrance to a building to quickly detect and identify those displaying symptoms before entering a building. This type of surveillance will be detrimental to the management of COVID-19 in the world of a 'new normal' – as companies feel their way out and learn as they go along with people's health and wellbeing continuing to be center of the mind. Just as lockdown has had an impact on physical as well as mental health, so too will the adjustment to living life post-pandemic. Not only in getting used to and dealing with the emotional and mental pressures of life on the 'outside' as they leave lockdown, but they also face the very real risk of contracting the virus and the worries they may have of spreading it. Appropriate installation of temperature screening Companies and organizations have a responsibility in these times to play a supportive role towards employees, such as allowing them to continue working from home until they feel comfortable to work in an office setting. Equally, as restrictions ease, employers have a duty to make the workplace a safe place that is able to uphold the wellbeing of staff, which is where, as we wait for a vaccine, we must make use of the available technology. However, in the case of the thermal camera, in order for it to deliver effective results, it must be installed appropriately. To support this, we have outlined some key points to consider when deploying a temperature screening camera here: Choose a solution that features a blackbody calibrator – a vital part for any temperature screening device. A blackbody calibrator is the basis for accurate calibration of infrared thermography devices and allows the device to accurately detect a fever. Check for facing windows or doorways and heat sources such as radiators as these increase the risk of stray heat or cold sources throwing off readings according to the ISO standard associated with this type of equipment Be wary of weather and changes in climate as the device will need time to acclimatise – in order for readings to be clear individuals coming in from outside must wait five minutes before being screened When mounted, the camera must face individuals head-on and in parallel with their face to capture the inner eye area which is crucial for temperature reading Consider an option using AI which will automatically recognize individuals based on photos in the system Check applicability and legality of temperature screening cameras before deploying There's a long way to go before life will fully return to normal. In the meantime, and to help everyone along the way, it's essential that the right measures are in place to protect the physical and mental wellbeing of those we are responsible for. For anyone who is exploring options, know that there is help out there to provide guidance and expertise on the solutions that will be right for you and your business - now, as we go through the remainder of lockdown, and as we slowly move back into everyday lives.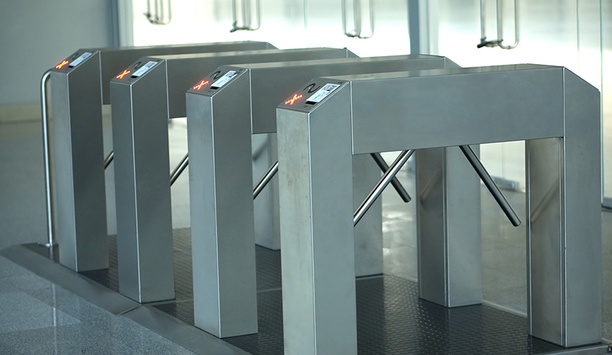 The Digital Transformation Of Modern Access Control Solutions
The safeguarding of premises through the monitoring of entrance and exit points has traditionally been a very manual aspect of security. Human operators have been relied on to make decisions about who to admit and deny based on levels of authorization and the appropriate credentials. The access control business, like many industries before it, is undergoing its own digital transformation But the access control business, like many industries before it, is undergoing its own digital transformation; one where the protection of premises, assets and people is increasingly delivered by interconnected systems utilising IoT devices and cloud infrastructure to offer greater levels of security and protection. Modern access control solutions range from simple card readers to two factor authentication systems using video surveillance as a secondary means of identification, right through to complex networks of thermal cameras, audio speakers and sensors. These systems, connected through the cloud, can be customized and scaled to meet the precise requirements of today's customer. And it's the ease of cloud integration, combined with open technologies and platforms that is encouraging increasing collaboration and exciting developments while rendering legacy systems largely unfit for purpose. Remote management and advanced diagnostics Cloud technology and IoT connectivity means remote management and advanced diagnostics form an integral part of every security solution.Cloud technology and IoT connectivity means remote management and advanced diagnostics form an integral part of every security solution. For example, as the world faces an unprecedented challenge and the COVID-19 pandemic continues to cause disruption, the ability to monitor and manage access to sites remotely is a welcome advantage for security teams who might otherwise have to check premises in person and risk breaking social distancing regulations. The benefits of not physically having to be on site extend to the locations within which these technologies can be utilised. As an example, within a critical infrastructure energy project, access can be granted remotely for maintenance on hard to reach locations. Advanced diagnostics can also play a part in such a scenario. When access control is integrated with video surveillance and IP audio, real-time monitoring of access points can identify possible trespassers with automated audio messages used to deter illegal access and making any dangers clear. And with video surveillance in the mix, high quality footage can be provided to authorities with real-time evidence of a crime in progress. Comprehensive protection in retail The use of connected technologies for advanced protection extends to many forward-looking applications. Within the retail industry, autonomous, cashier-less stores are already growing in popularity. Customers are able to use mobile technology to self-scan their chosen products and make payments, all from using a dedicated app. From an access control and security perspective, connected doors can be controlled to protect staff and monitor shopper movement. Remote management includes tasks such as rolling out firmware updates or restarting door controllers, with push notifications sent immediately to security personnel in the event of a breach or a door left open. Remote monitoring access control in storage In the storage facility space, this too can now be entirely run through the cloud with remote monitoring of access control and surveillance providing a secure and streamlined service. There is much to gain from automating the customer journey, where storage lockers are selected online and, following payment, customers are granted access. Through an app the customer can share their access with others, check event logs, and activate notifications. With traditional padlocks the sharing of access is not as practical, and it's not easy for managers to keep a record of storage locker access. Online doors and locks enable monitoring capabilities and heightened security for both operators and customers. The elimination of manual tasks, in both scenarios, represents cost savings. When doors are connected to the cloud, their geographical location is rendered largely irrelevant. Online doors and locks enable monitoring capabilities and heightened security for both operators and customers They become IoT devices which are fully integrated and remotely programmable from anywhere, at any time. This creates a powerful advantage for the managers of these environments, making it possible to report on the status of a whole chain of stores, or to monitor access to numerous storage facilities, using the intelligence that the technology provides from the data it collects. Open platforms powers continuous innovation All of these examples rely on open technology to make it possible, allowing developers and technology providers to avoid the pitfalls that come with the use of proprietary systems. The limitations of such systems have meant that the ideas, designs and concepts of the few have stifled the creativity and potential of the many, holding back innovation and letting the solutions become tired and their application predictable. Proprietary systems have meant that solution providers have been unable to meet their customers' requirements until the latest upgrade becomes available or a new solution is rolled out. This use of open technology enables a system that allows for collaboration, the sharing of ideas and for the creation of partnerships to produce ground-breaking new applications of technology. Open systems demonstrate a confidence in a vendor's own solutions and a willingness to share and encourage others to innovate and to facilitate joint learning. An example of the dynamic use of open technology is Axis' physical access control hardware, which enables partners to develop their own cloud-based software for control and analysis of access points, all the while building and expanding on Axis' technology platform. Modern access control solutions range from simple card readers to two factor authentication systems using video surveillance as a secondary means of identification Opportunities for growth Open hardware, systems and platforms create opportunities for smaller and younger companies to participate and compete, giving them a good starting point, and some leverage within the industry when building and improving upon existing, proven technologies. This is important for the evolution and continual relevance of the physical security industry in a digitally enabled world. Through increased collaboration across technology platforms, and utilising the full range of possibilities afforded by the cloud environment, the manufacturers, vendors and installers of today's IP enabled access control systems can continue to create smart solutions to meet the ever-changing demands and requirements of their customers across industry.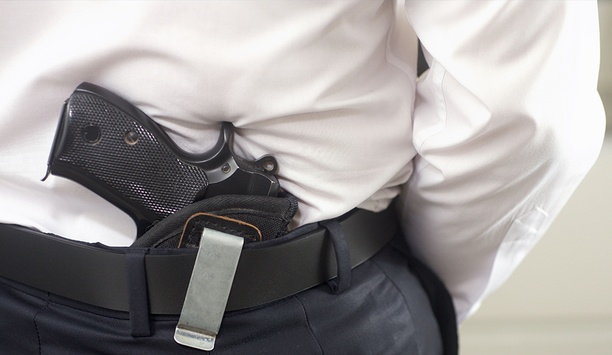 A Secured Entrance Is The First Defense Against An Active Shooter
The statistics are staggering. The death tolls are rising. And those who now fear environments that were once thought to be safe zones like school campuses, factories, commercial businesses and government facilities, find themselves having to add the routine of active-shooter drills into their traditional fire drill protocols. The latest active shooter statistics released by the FBI earlier this year in their annual active-shooter report designated 27 events as active shooter incidents in 2018. The report reveals that 16 of the 27 incidents occurred in areas of commerce, seven incidents occurred in business environments, and five incidents occurred in education environments. Deadly active-shooter events Six of the 12 deadliest shootings in the country have taken place in the past five years Six of the 12 deadliest shootings in the country have taken place in the past five years, including Sutherland Springs church, Marjory Stoneman Douglas High School, the San Bernardino regional center, the Walmart in El Paso and the Tree of Life Synagogue in Pittsburgh, which have all occurred since 2015. Although these incidents occurred in facilities with designated entry points common to churches, schools and businesses, the two most deadly active-shooter events since 2015 were the Route 91 Harvest music festival shooting in Las Vegas that left 58 dead and the Pulse nightclub killings in Orlando where 49 perished. As Christopher Combs, special agent in charge of the FBI field office in San Antonio, Texas, said during a news conference following the August 31 mass shooting in Odessa, Texas that claimed seven lives: "We are now at almost every two weeks seeing an active shooter in this country." Active shooter incidents Between December 2000 and December 2018, the FBI's distribution of active shooter incidents by location looks like this: Businesses Open to Pedestrian Traffic (74) Businesses Closed to Pedestrian Traffic (43) K-12 Schools (39) Institutions of Higher Learning (16) Non-Military Government Properties (28) Military Properties—Restricted (5) Healthcare Facilities (11) Houses of Worship (10) Private Properties (12) Malls (6) What the majority of these venues have in common is they all have a front entrance or chokepoint for anyone entering the facilities, which is why any active-shooter plan must include a strategy to secure that entry point. Situational awareness in perimeter and door security Preventing people with the wrong intentions from entering the space is the goal" According to Paul Franco, an A&E with more than 28 years of experience as a consultant and systems integrator focusing on schools, healthcare and large public and private facilities, that while active shooter incidents continue to rise, the residual effect has been an increase in situational awareness in perimeter and door security. "Certainly, protecting people and assets is the number one goal of all our clients. There are multiple considerations in facilities like K-12 and Healthcare. Preventing people with the wrong intentions from entering the space is the goal. But a critical consideration to emphasize to your client is getting that person out of your facility and not creating a more dangerous situation by locking the person in your facility," says Franco. High-security turnstiles "Schools today are creating a space for vetting visitors prior to allowing access into the main facility. Using technology properly like high-security turnstiles offer great benefits in existing schools where space constraints and renovation costs can be impractical." What steps should they be taken when recommending the proper door security to ensure the building is safe As a consultant/integrator, when discussions are had with a client that has a facility in a public space like a corporate building, government center or industrial facility, what steps should they be taken when recommending the proper door security to ensure the building is safe and can protect its people and assets? For Frank Pisciotta, President and CEO of Business Protection Specialists, Inc. in Raleigh, North Carolina, a fundamental element of his security strategy is making appropriate recommendations that are broad-based and proactive. Properly identifying the adversaries "As a consultant, my recommendations must include properly identifying the adversaries who may show up at a client's door, the likelihood of that event occurring, the consequences of that event occurring, determining if there are tripwires that can be set so an organization can move their line of defense away from the door, educating employees to report potential threats and creating real-time actionable plans to respond to threats. A more reactionary posture might include such thing as target hardening such as ballistic resistant materials at entry access points to a facility," Pisciotta says. Veteran consultant David Aggleton of Aggleton & Associates of Mission Viejo, California recommends that clients compartmentalize their higher security areas for limited access by adding multiple credential controls (card + keypad + biometric), along with 'positive' access systems that inhibit tailgating/piggybacking such as secure turnstiles, revolving door and mantrap if your entrances and security needs meet the required space and access throughput rates. Integrated solution of electronic access control Defining a single point of entry in some public facilities is becoming the new standard of care according to many A&Es and security consultants, especially in a school environment. This approach allows a concerted effort when it comes to staffing, visitor monitoring and an integrated technology solution. The bottom line remains: most buildings are vulnerable to a security breach A proactive stance to securing a door entryway will use an integrated solution of electronic access control, turnstiles, revolving doors and mantraps that can substantially improve a facility's security profile. The bottom line remains: most buildings are vulnerable to a security breach, so it's not a matter of if there will be a next active shooter tragedy, it's only a matter of where. Enhancing access control assurance "There is no easy answer to this question," says Pisciotta referring to how a secured entrance can deter an active shooter. "There have been at least two high-profile incidents of adversaries shooting their way into a facility through access control barriers. So, if the threat so dictates, a ballistic resistant might be required." He concludes: "There is obviously no question that turnstiles, revolving doors and man traps enhance access control assurance. Electronic access control is easy to integrate with these devices and providing that credentials are secure, approval processes are in place, change management is properly managed and the appropriate auditing measures in place, access control objectives can be met."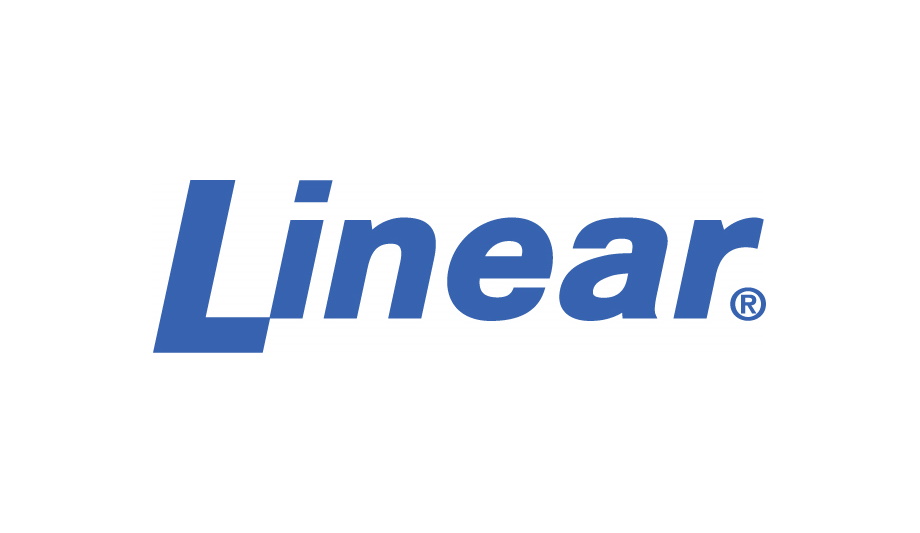 Linear Upgrades Its e3 Series Firmware To Deliver Enhanced Security In Its Commercial Access Control Systems
Significant upgrades to the e3 Series firmware were announced in the Linear Essential, Essential Plus, Elite and ProControl commercial access control systems. The new firmware updates employ the latest code technology to provide improved security and web services protection against the rise in cyber threats for businesses of all sizes. Giving end-customers and users the features most in demand, the upgrades to the Linear e3 Series also include improved encryption, smart reporting and card types access control functionality. Access control security "Commercial businesses of all sizes are acutely aware of need for increased access control security due to the growing sophistication of electronic intrusion capabilities," said Richard Pugnier, Vice President of Marketing at NSC. "The new e3 Series firmware updates and feature enhancements allow our dealers to offer heightened security confidence to deter intruders while keeping employees and facilities safe using the latest technological advancements." "After listening to our dealer partners, this firmware upgrade is the first of several planned that will help address ongoing commercial security and access control needs for organizations large and small," said Mark Prowten, Director of Product Management for NSC's Linear brand. Commercial access control systems The Linear e3 Series firmware upgrades we've engineered open new customer opportunities for our dealers" "With tens of thousands of systems installed, customers depend upon the proven managed access and convenience of our systems, and we remain committed to constantly improving our security technologies to guard against the growing list of internal as well as external threats. Plus, the Linear e3 Series firmware upgrades we've engineered open new customer opportunities for our dealers to offer market-leading capabilities along with added security peace-of-mind." The scalable design of Linear e3 Series is specifically engineered to minimize future costs and help lower Total Cost of Ownership (TCO) as organizational needs evolve and more functionality is needed. Based on a single hardware design, a single software code base and sophisticated integrated features, the Linear e3 Series can easily scale up to 128 doors. All Linear Essential, Essential Plus, Elite and ProControl commercial access control systems include the upgraded e3 Series firmware. License expansion capability Each is out-of-the-box ready to install, designed to match customer-specific needs and are readily upgradeable with a license key. The top-of-the-line Linear Elite is a feature-rich system designed for four to 128 multi-door, multi-site facilities. The advanced capabilities of the Linear Elite system can accommodate more users, doors, readers, online transactions and overall capacity. The Linear Essential and Essential Plus access control systems give smaller and mid-size businesses access control that can grow with them. These systems provide entry-level value for one to four doors with immediate license expansion capability to Elite system with no additional hardware needed.

SIA Invites Nominations For George R.Lippert Memorial Award
The award is presented annually to honor a distinguished individual from a SIA Member company The Security Industry Association (SIA) recently issued a call for nominations for the George R. Lippert Memorial Award. The Lippert Award, as it's known in the security industry, is presented annually to honor a distinguished individual from a SIA Member company for long-term, selfless service to the security industry and to SIA. In Memory Of George R. Lippert The award is named in honor of Mr. Lippert, who dedicated more than 20 years of his life to the security industry and SIA. In 1967, Mr. Lippert purchased a company called Cameras for Industry. He served in leadership positions with Morse Security Group, Aritech and Linear Corp. Mr. Lippert was elected to the SIA Board of Directors in 1971, and served on the board for 17 years. His insights and efforts had a lasting impacting on SIA's standards program and many other initiatives that benefited the industry. Recipients of the George R. Lippert Memorial Award are individuals who exhibit the same characteristics as Mr. Lippert, providing exceptional service to the security industry and SIA. To Qualify, A Nominee For The Award Must Be: Employed in the security industry for more than 10 years with a manufacturer, integrator, distributor or service provider; Affiliated with a company that is a SIA Member in good standing; Respected as a leader in SIA and the industry; Viewed as a goodwill ambassador for SIA and the industry, as demonstrated by activities with various industry segments, such as regulatory agencies, industry associations, etc.; and Recognized as honest, responsible, courteous and kind. When evaluating candidates nominated for the award, the SIA Lippert Award Committee will consider their long-term service to SIA and the security industry, the impact of their efforts on behalf of SIA and the industry, and their integrity, leadership and diplomacy as demonstrated in industry dealings. Deadline for the submission of nominees is Monday, August 10. SIA will announce the winner of the Lippert Award during SIA Honors Night: Celebrating Performance, Partnerships and People in the Security Industry in New York City on Wednesday, Nov. 18.

Farpointe Data Long Range Wireless Transmitter Installed At Kolea, Waikoloa Beach Resort
Integrated with gate entry system, long range solution opens Kolea at Waikoloa Beach Resort's main gate Farpointe Data, a DORMA Group Company, the access control industry's trusted global partner for RFID solutions, recently announced that its Ranger WRR-4+ 433 MHz receiver is used to gain admittance to the main gate of the Kolea at Waikoloa Beach Resort on the Big Island of Hawaii. Kolea is a very diverse community offering both private residences and two and three bedroom vacation villas. This exclusive gated community offers everything a vacationer could desire in a vacation rental. That includes insuring that only those authorized to be in the community can enter.Farpoint P-640 Proximity Cards Kolea's organically grown security system includes Napco locksets with integrated card readers and keypads, a Linear gate entry system and Cisco video surveillance. Some houses on the property use Farpointe P-640 proximity cards with keypad readers for access from the street and directly from the beach. Those entering the main gate in their car use a Farpointe transmitter which is read by the Farpointe WRR-4+ receiver integrated into the Linear gate entry system via the industry standard Wiegand protocol. Instead of using a card, which could activate more than one device or door at a time, the transmitter holder selects exactly the mechanism to be immediately triggered. Available in either a two- or four-button configuration (WRR-2+ or WRR-4+ models respectively) and equipped standard with a weather-resistant potted proximity or contactless smart card module, the transmitter can use either two or four buttons to open two or four different doors from ranges up to 200 feet (61 m). Each button outputs transmitter data over separate Wiegand outputs yet the receiver installs just like a proximity reader for easy integration with popular proximity or contactless smart card access control systems. "Being located here directly on the beach places unique demands on our electronic security infrastructure. Our access control needs have evolved over time and we've been very happy with the flexibility and reliability the Ranger series has given us," reports Trenton Johnson, facility manager for Kolea at Waikoloa Beach Resort. "This dependability means we are no longer continually re-investing in new equipment." "Using standard 26-bit Wiegand protocol and featuring standard mounting holes, the WRR-4+ is used as an "add-on" or "wire-in" receiver at the resort," adds Scott Lindley, Farpointe Data president. "With custom Wiegand protocols and Farpointe's MAXSecure™ security option, the long range system can be made even more protected to prevent credential duplication and ensure that the readers will only collect data from this single system's coded credentials. The lithium cell battery is tested to exceed 250,000 presses." Farpointe For ISC West 2015Attendees at the ISC West Show in Las Vegas April 15-17 can see how the new long range WRR-2+ and WRR-4+ 433 MHz receivers operate. At ISC West, Farpointe Data will be in Booth 8056.
Related white papers
5 Reasons To Integrate Mobile Technology Into Your Security Solution
RFID and Smartphone Readers in Physical Access Control
The Role Of IT In Physical Access Control