CCTV Recording Software
(54)
Browse Video Surveillance software
Video Surveillance software products updated recently
The Global Biometrics Trends Review
The global biometrics market has been recently developing rapidly, and this trend will continue shortly. If in 2018 its volume was estimated at $23.4 billion, according to the forecast of the analytical company BCC Research, the market size may increase to $71.6 billion with an average annual growth rate of 23.2 % by 2024. Fingerprint scanning, facial recognition, iris, vein, and voice technologies are expected to be implemented at the fastest pace. The analysis is based on the revenue indicators of key players depending on segments, including hardware, software, and integration. Biometric electronic documents Another analytical Agency, Acuity Research, estimates that the number of biometric electronic IDs will increase by about 3.5 billion electronic documents in the world. Moreover, more than half of the UN member States issue biometric passports. Government and private contracts of Canada, the United States, Belarus, Ukraine, Moldova, Lithuania, Hungary, Bangladesh, Senegal, and other countries are examples of implementation of programs for the transition to biometric electronic documents. Government organizations in various countries believe that biometrics is one of the most effective ways to identify refugees and those who cross the border. Now there are a lot of projects which are based on biometric technology. Biometric identification system Perhaps one of the most ambitious is the Aadhaar project being implemented in India Perhaps one of the most ambitious is the Aadhaar project being implemented in India. It is a biometric identification system that contains the data of more than a billion people. The database contains about 10 billion fingerprint templates, two billion iris templates, and a billion photos. There is another ambitious project at the Nairobi Jomo Kenyatta International Airport, where RecFaces company has implemented a passenger facial identification ready-made solution, that helps the security guards to receive notifications about airport visitors in just a few seconds and increase the efficiency of security services at least by 30%. The introduction of biometric identification of passengers aimed at increasing the level of airport security, as well as quickly obtaining information about the detection of wanted persons, stored in the long-term archive. Automated control gates As another example, face match is used at border checks to compare the portrait on a digitized biometric passport with the holder's face. In 2017, Thales company was responsible for supplying the new automated control gates for the system of Automated Fast Track Crossing at External Borders at Roissy Charles de Gaulle airport in Paris. This solution has been devised to facilitate evolution from fingerprint recognition to facial recognition This solution has been devised to facilitate evolution from fingerprint recognition to facial recognition during. Governmental systems, SmartCity, airports projects using identification technologies day by day become our reality and influence the growth of the biometrics market globally. Countries are studying the experience of each other and adopting it. Paperless payment technologies The global market of biometrics will shift all industries, starting from the transportation facilities especially airports, where a transition from traditional VMS and ACS to paperless biometric self-Boarding systems will be carried out. Sports facilities will see the development of paperless payment technologies at cash desks, and the banking sector — the payment systems with remote customer identification. HoReCa will transfer from staff time tracking systems to biometric payment systems, biometric check—in systems and the use of biometric identifiers. To sum up there are two most significant drivers of this growth are surveillance in the public sector and numerous other applications in diverse market segments.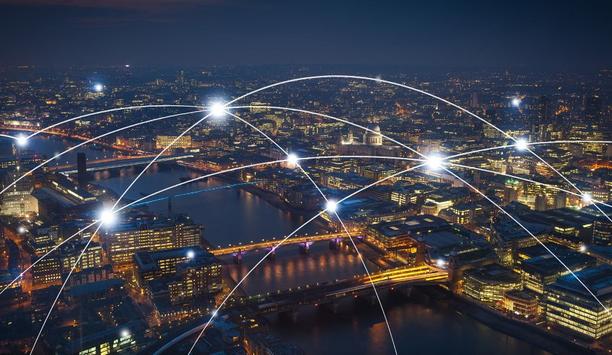 Safer Streets Require Real-Time Video Analytics
The UK government recently announced a doubling of the Safer Streets Fund to £45 million, as it seeks to reassure the public that safety is a top priority, as the night-time economy makes a return. More than just surveillance While this funding increase is much needed, it's vital that the government and local councils use the money strategically, or risk missing out on a great opportunity to deliver real change and enhance safety across the United Kingdom. One of the main strategies cited by the government is to increase the current vast number of CCTV cameras installed across the country, despite the fact that the UK is already one of the most surveilled nations in the world. Investing in video analytics London alone has around 700,000 cameras, but to effectively monitor them all would be an incredibly inefficient use of manpower and require a huge number of staff. Therefore, I believe the clearest and most cost-effective way for this project to succeed in its overall mission, is by investing in smarter technology, such as video analytics. Incorporating video analytics into existing infrastructure is the clear solution This technology offers a more efficient use of resources, faster response times and enables more informed, time-critical decision making, when reacting to unfolding events in real time. Incorporating video analytics into existing infrastructure is the clear solution, as the technology enables legacy assets, such as analog CCTV cameras, to become more than just after the fact evidence gathering tools and instead be used to help enhance real-time responses to unfolding incidents. Artificial intelligence-enabled solutions Artificial intelligence-enabled solutions are trained using vast datasets of images and video footage, in order to better understand people, objects and vehicles that are captured on film, and they continue 'learning' and improving, while in use. The system's algorithms analyze and prioritize input from video data to decide which inputs are of value, automatically classifying the footage and notifying security personnel accordingly. This reduces response times by notifying CCTV operators of an incident, as it happens, meaning law enforcement and security personnel can react faster and intervene in an ongoing situation. Edge technology and real-time video streaming A key consideration should be choosing a technology that can operate at the edge and deliver real-time video streaming, even at the lowest bandwidths, so it isn't limited to use in areas with good connectivity, which would exclude most remote areas. Quality really does matter and technology that can operate over low bandwidths is crucial for allowing operators to zoom in on areas of interest, such as a car number plate or face, and retrieve full-resolution images that can make a real difference in ongoing investigations. Analytics-based security approach Introducing an analytics-based security approach would also help curtail the rising cost of tackling crime Introducing an analytics-based security approach would also help curtail the rising cost of tackling crime. Research conducted by the UK's Labour Party recently found that the annual cost of crime reached a staggering £100 billion. While statistics show that crime rates in general have been fairly stable over recent years, experts point to the increase in specific types of violent crime, such as knife crime which rose by over 20% during 2020. Implementing smart analytics-based technology Implementing smart analytics-based technology would help maintain staffing costs, as the system can identify incidents without an operator's input, as well as reducing the cost of managing crime, as more incidents will be intervened in before they escalate too far. This dramatically reduces the burden on staff and allows a single surveillance operator to monitor many more cameras. On the other hand, this level of automation also reduces false alarm fatigue and operator overload, which can quickly sap efficiencies and reduce operator alertness, if left unchecked. Data driven problem-solving approach to crime prevention Procurement officials should avoid the common mistake of simply doubling down and throwing more staff and security assets at the problem to bring results. Instead, they should take a more data driven problem-solving approach to crime prevention by leveraging technologies that can enhance response and preserve their existing investments in cameras. The smart use of real-time video analytics could make the difference by preventing dangerous situations from escalating into serious incidents.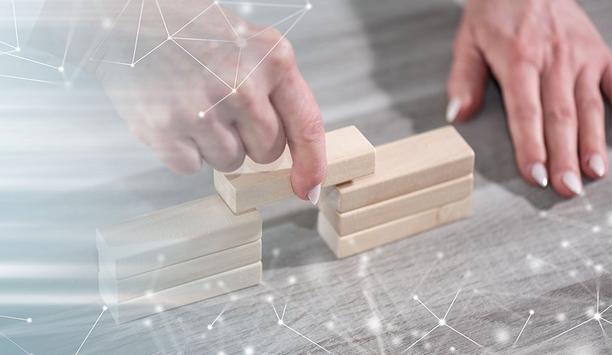 Tackling The Challenge Of The Growing Cybersecurity Gap
The SolarWinds cyberattack of 2020 was cited by security experts as "one of the potentially largest penetrations of Western governments" since the Cold War. This attack put cybersecurity front and center on people's minds again. Hacking communication protocol The attack targeted the US government and reportedly compromised the treasury and commerce departments and Homeland Security. What's interesting about the SolarWinds attack is that it was caused by the exploitation of a hacker who injected a backdoor communications protocol. This means that months ahead of the attack, hackers broke into SolarWinds systems and added malicious code into the company's software development system. Later on, updates being pushed out included the malicious code, creating a backdoor communication for the hackers to use. Once a body is hacked, access can be gained to many. An explosion of network devices What has made the threat of cyberattacks much more prominent these days has been IT's growth in the last 20 years, notably cheaper and cheaper IoT devices. This has led to an explosion of network devices. IT spending has never really matched the pace of hardware and software growth Compounding this issue is that IT spending has never really matched the pace of hardware and software growth. Inevitably, leading to vulnerabilities, limited IT resources, and an increase in IoT devices get more attention from would-be hackers. Bridging the cybersecurity gap In the author's view, this is the main reason why the cybersecurity gap is growing. This is because it inevitably boils down to counter-strike versus counter-strike. IT teams plug holes, and hackers find new ones, that is never going to stop. The companies must continue fighting cyber threats by developing new ways of protecting through in-house testing, security best practice sources, and both market and customer leads. End-user awareness One of the key battlegrounds here is the education of end-users. This is an area where the battle is being won at present, in the author's opinion. End-users awareness of cybersecurity is increasing. It is crucial to educate end-users on what IoT devices are available, how they are configured, how to enable it effectively, and critically, how to use it correctly and safely. Physical security network A valuable product that tackles cybersecurity is, of course, Razberi Monitor™, which is new to ComNet's portfolio. Monitor™ is a software platform that provides a top-down view of the physical security network and ecosystem. Monitor™ is a software platform that provides a top-down view of the physical security network and ecosystem It monitors and manages all the system components for cybersecurity and system health, providing secure visibility into the availability, performance, and cyber posture of servers, storage, cameras, and networked security devices. Proactive maintenance By intelligently utilizing system properties and sensor data, Razberi's award-winning cybersecurity software prevents problems while providing a centralized location for asset and alert management. Monitor™ enables proactive maintenance by offering problem resolutions before they become more significant problems. Identifying issues before they fail and become an outage is key to system availability and, moreover, is a considerable cost saving.
Related white papers
Monitoring Traffic Flow: Everywhere, All The Time
Delivering a Smart, Secure and Healthy Workplace with Cloud
Cloud Video and Smart Cities