IDIS Security Camera Mounts
(30)
Browse Security Camera Mounts
Security camera mount products updated recently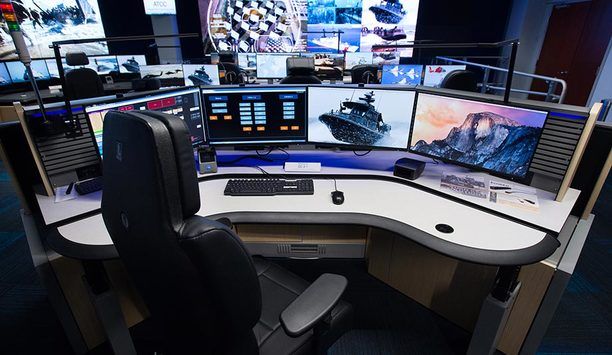 Ergonomic Standards Increase Control Room Productivity
Ergonomics are a critical, but often misunderstood aspect of designing control rooms for security. Ergonomics have a deep impact on the integrity of an operation, and the issue goes beyond the control room furniture. Matko Papic, Chief Technology Officer of Evans Consoles, divides ergonomics into three areas: physical (reach zones, touch points, monitors); cognitive (the individual's ability to process information without overlooking a critical element) and organizational (how the facility operates in various situations; e.g., is it adequately designed for an emergency event?). He says the Evans approach is to determine the precise placement required for each element an operator needs, and then to design and build console furniture to position it there. Basically, the idea is to tailor the control room to the operation. What tasks must an operator perform? Are they manageable or should they be divided up among several operators? Control room design should accommodate the need to collaborate, and be flexible enough to adapt to various situations. It all begins with understanding the information that needs to be processed, says Papic. Increased Productivity In The Workplace Because personnel are often stationed at a specific console, desk or workstation for long hours, physical problems and productivity issues can result, says Jim Coleman, National Sales Manager, AFC Industries. Ergonomically designed furniture and related products have been proven to increase productivity and alleviate physical stress in the workplace. Ergonomic furniture solutions are crafted for the ultimate in safety, adaptability, comfort and functionality. Coleman says AFC Industries can tailor furniture to specific needs and environment. For example, a height-adjustable workstation can be combined with adjustable monitor arm mounts to create a relaxed, comfortable environment. Furniture offers modern designs, comfortable ergonomics, and comprehensive features. Rugged materials withstand the 24/7 use of command control centers. Health Benefits Of Ergonomic Workstations A sedentary office environment is often an unhealthy one. "For people who sit most of the day, their risk of heart attack is about the same as smoking," says Martha Grogan, Cardiologist at the Mayo Clinic. Ongoing research and studies have shown that a change in posture (i.e., using ergonomic sit-to-stand workstations) is an effective means to combat these negative health issues. Using sit-to-stand workstations helps to eliminate musculoskeletal disorders caused by long-term sitting. They can also improve productivity and focus from the increased blood flow. Energy levels can rise and employees burn more calories. Control room design should accommodate the need to collaborate and be flexible enough to adapt to various situations "The ergonomic environment we create for control rooms involves considering every need of the staff at each workstation and their equipment, as well as workflow within the entire room," says Coleman. "From the proper setting of screen focal lengths to sound absorption and glare reduction, each requirement and phase of a control room design is a necessary process to ensure the protection and safety of people and property." Emergency Operations Center "The military has figured out that you are more alert when you are standing," says Randy Smith, President of Winsted, and the realization is guiding emergency operations center (EOC) design toward sit-stand. "As soon as there is an emergency, everybody stands up," Smith adds. Designing EOC environments also requires systems be integrated with annunciating signal lights to facilitate communication among operators. Winsted's sit-stand consoles can be combined with a motorized M-View monitor wall mount, enabling a 60-inch wall monitor to be raised and lowered to match the positioning of the sit-stand console. Larger, wall-mounted screens are easier to use for operators, since a larger monitor size can make it easier to read text on a screen, for example. Combining the larger monitor with sit-stand capabilities provides the best of both options. Many operators today stand for 50 percent of their day, says Smith. Ergonomic standards guide the design of Winsted's control room consoles, including ISO 11064 standards for the design of control centers. The furniture also is designed to accommodate industrial wire management (larger wire bundles), unlike furniture that might be bought in an office supply store. Read part 3 of our Control Rooms series here {##Poll37 - How well do you incorporate ergonomics into your control rooms?##}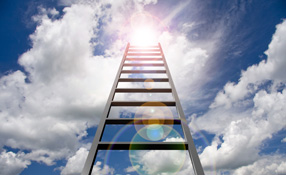 Improving Security System Installations With Acceptance Testing
Endless possibilities for security deployment have been made possible with technological advancements Significant technological advancements have created endless possibilities in how security is not only deployed, but also leveraged by the end user – the customer. For example, customers can now view surveillance at eight different offices in eight different states from a single, central location. A security director can manage an enterprise-wide access control system, including revoking or granting access control privileges, for 10,000 global employees from the company's headquarters in Chicago. However, with that increased level of system sophistication comes an added level of complexity. After successfully completing the installation of a security system, integrators are now expected to formally and contractually prove that the system works as outlined in the project specification document. Tom Feilen, Director of National Accounts for Koorsen Security Technology explains that this formal checks and balance process is gaining momentum in the security industry. The step-by-step process of Acceptance Testing is more commonly being written into bid specifications, especially for projects that require the expertise of an engineer and/or architect. Simply put, it is a way for the end user to make sure the system they paid for works properly and is delivered by the integrator as outlined in the project's request for proposal. While Acceptance Testing can be a time consuming process, it is a valuable industry tool. It is estimated that at least 95 percent of integrated security systems today have been brought through the Acceptance Testing process. Security systems have become more complicated in recent years. The introduction of IP-based, enterprise-wide and integrated solutions have all opened the door to more sophisticated access control and surveillance systems than ever thought possible. This process can vary depending upon the size of the project, but for a larger scale project, it is not uncommon for Acceptance Testing to take several weeks from start to finish. This timeline can be especially lengthy when the project involves hundreds of devices, such as access control readers, surveillance cameras, video recorders, intrusion sensors, and intercom systems. Most integrated security systems today have been brought through the Acceptance Testing process What is involved in the Acceptance Testing process? While the specific process can vary from integrator to integrator, many follow a similar process with their customer to ensure the system works accurately and that the customer has the proper certification documentation. The initial part of the process typically involves generating a report of each device installed as part of the system. This list enables the systems integrator to systematically test each device ensuring that individual devices are not specific points of failure for the overall system. For example, in a building equipped with a system that automatically releases the egress doors upon the fire alarm activation, it is important to make sure each door's electro-magnetic locking system is operating properly. The systems integrator would not only test that a door releases when the fire alarm sounds, but also to make sure the access control system is notified if the door is propped open or held open longer than in normal usage parameters. For a door that is also monitored by a surveillance camera, part of the testing would also involve making sure that an image being transmitted to a video monitor is coming from the correct surveillance camera and that the actual angle of the image is what the customer has requested and is correctly labeled as such. If a device does not function as it should, it is then added to a punch list that would require the systems integrator to repair that device within a certain period of time. Once repairs are made, the system integrator would then submit a letter to the client stating that every device has been tested and works properly. It is also important for the integrator that once the testing process is complete to obtain a customer sign off (Certificate of Acceptance) on all systems tested and documentation provided. This limits liability once the system is turned over. From a safety perspective, Acceptance Testing is also used to verify that T-bars and safety chains are installed on cameras that are mounted in drop ceilings. It can confirm that panels are mounted in a room that is properly heated and cooled to avoid major temperature swings. Also, as part of the Acceptance Testing checklist, it can insure that power supplies that drive all the security systems are properly rated with the recommended batteries for back-up. And, that emergency exist devices or card readers are not mounted more than 48-inches above ground. An Acceptance Testing process serves to protect the end user's investment After the project is complete, Acceptance Testing protects both parties involved against liability issues. One example is if the building has a fire and the functionality of the life safety system comes into question. Acceptance Testing can be used to prove that the system was able to function as specified and dispel any concerns about its performance. At that time, all close out sheets are turned in, along with as-built drawings and a manual providing a complete listing of each device and system installed. Today, these manuals not only come in paper form as part of a large binder, but also digital files saved to a disc. The benefit of providing the customer with a binder or documentation of the system is that should the end user/customer replace the person who manages security at the company, valuable information will not leave with that former employee. While this checklist to close out a project may appear trivial at first, it is an important part of the security project process. By implementing an Acceptance Testing program, it serves to protect the end user's investment, ensuring that the systems integrators hired for the project is knowledgeable and provides quality work. For the integrator, it helps towards the end goal of a satisfied customer.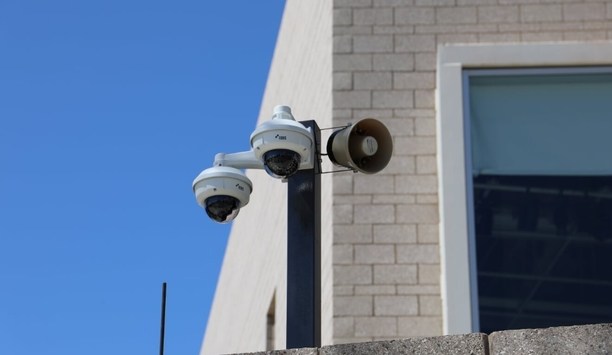 IDIS AMERICA Highlights The Need For Enhancing Campus Security And Safety At Campus Safety Conference 2019 Texas
Through August 2019, IDIS, the South Korean video surveillance solutions manufacturer will highlight the applicability of its end-to-end Total Solution to the spectrum of challenges facing campus safety and security professionals in the Americas. Campus Safety Conference IDIS America, the regional headquarters for South Korea's in-country manufacturer of surveillance technology, kicks off several weeks of focus on the unique challenges and concerns related to campus security in the Americas. Beginning with an appearance at the 2019 Campus Safety conference in Dallas and continuing through August with outreach focusing on the unique suitability of the high-performing, cost-effective IDIS Total Solution to meet the widely varying (and, at times, highly specific) needs of campuses, large and small, in the Americas. "There's no question there has never been a greater time of challenge or urgency when it comes to campus safety and the protection of our nation's students, faculty, staff and others," notes Keith Drummond, Senior Director at IDIS America. "You only have to open a newspaper—or even just talk with the students in your life—to know that challenges to campus safety and security run the gamut from traditionally smaller, more familiar concerns like fights, contraband, and unauthorized movement, to worries about lethal threats like active shooters." IDIS Total Solution IDIS promise to meet any surveillance need, of any size or complexity with high performing technology" Keith further states, "When you throw in the inherent complication of maintaining full situational awareness in a dynamic campus and the requirements most schools have to build and maintain security infrastructure—often funded with limited taxpayer, grants, or donor dollars—in the most fiscally responsible way possible, campus safety and security professionals must balance a great deal as part of keeping their charge—and no two campuses are ever alike. That's where we believe IDIS and it's adaptable, scalable, and complete end-to-end total solution for both analog and IP surveillance makes the difference." Drummond also points to the IDIS promise to "meet any surveillance need, of any size or complexity" with high performing technology and a low total cost of ownership as key to the company's unique value proposition for American campuses. The company's flagship DirectIP range of IP solutions, award-winning for its true plug and play ease of installation and use, next-generation features, high degree of interoperability, forward- and backward-compatibility guarantees, and long (often longest) industry warranties—all with a cost-free, full featured VMS included and total lack of recurring licensing fees. DirectCX analog solution This serves as the base of the company's solution for campuses, with complementary product lines (including the full product line in the company's DirectCX analog solution, easily integrated with existing systems or seamlessly incorporated as part of a mixed analog/IP requirement) and sub-ranges (including the IDIS Compact Solution of IP cameras designed to deliver high performance in with lower-profile form factors and a wider variety of price points). "IDIS's technology makes it possible for those responsible for the design and deployment of campus security solutions to avoid traditional (and frustrating) tradeoffs between quality and performance and cost-effectiveness," adds Andrew Myung, President of IDIS America. IDIS Compact Solution Our technology is designed and developed through our market-responsive R&D process" "Our technology is designed and developed through our market-responsive R&D process, manufactured in our secure, flexible, and efficient Smart Factory (cited in peer reviewed research and honored with a Presidential Citation for innovation), and delivered with our industry leading warranties and compatibility guarantees. This allows us to deliver next generation technology, packed with innovative, award-winning features, benefits, and support with a proven low total cost of ownership, without recurring licensing fees." "That unique mix of factors and advantages is huge for campuses that are both performance- AND cost-conscious, and for whom showing maximum attentiveness to the core mission of keeping students and campus communities safe, as well as strong financial stewardship of taxpayer, grant, and donor dollars is essential." IDIS cameras Drummond and Myung note, that ultimately, it's the ability of IDIS cameras, recorders, software to truly meet any surveillance need, no matter the size or complexity of the requirement, that makes the case. That's why the company's activities over the next several weeks will include interviews, topical and industry education social media posts and videos, and demonstrations and appearances, beginning with an appearance at the 2019 Campus Safety conference in Dallas, where visitors can discuss specific challenges and requirements with the IDIS team and go hands on with IDIS technology. The IDIS team will also be available for phone, the web, and in person (including demonstrations at the IDIS America demonstration center, near Dallas) consultations regarding general and specific campus safety challenges.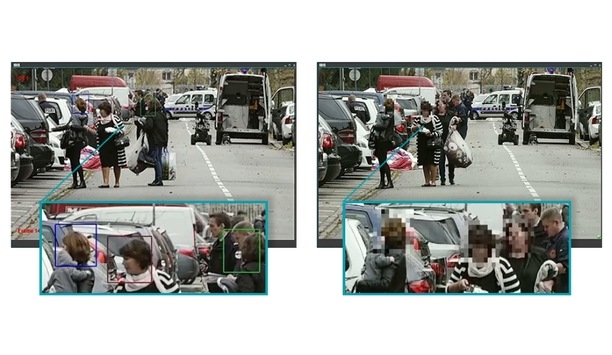 IDIS launches Dynamic Privacy Masking solution to enhance user privacy and provide an efficient solution
IDIS announces the launch of its IDIS Dynamic Privacy Masking (IDPM) solution, a quick and efficient privacy tool, provided free of charge to its users. Continuing the company's tradition of delivering specific solutions responsive to market conditions and concerns, IDPM offers a quick and efficient solution to the previously labor-intensive, and at time prohibitively expensive, problem of obscuring or 'de-identifying' persons in surveillance footage who are incidental, irrelevant, or protected by law when footage is to be reviewed by, shared with, or provided to a third party (such as for evidence in a legal proceeding). Video surveillance camera Video surveillance is further regularly reviewed in law enforcement, legal and court proceedings Laws and regulations governing privacy throughout North America increasingly allow for various types and levels of access to surveillance footage, and last year, the European Union's GDPR provisions granted rights to any person captured by video surveillance camera to access a copy of their personal recorded data. Video surveillance is further regularly reviewed in law enforcement, legal and court proceedings; as part of campus investigations and disciplinary actions; or released to the media and public by public and private entities alike to confirm or explain events. This increases the need—and, at times, legal requirement—to ethically protect the identities of unrelated or protected individuals (such as minors) featured in the recorded video. De-identify faces Meeting these requirements, especially for small to medium businesses, can be cumbersome and involve additional expense, unbudgeted and/or better utilized elsewhere. Solving this problem, IDPM's anonymization and obscuring features are now available from the IDIS Partners Portal as a direct download without cost. Using the software, authorized system users can blur sensitives areas and dynamically de-identify faces, vehicles, etc. Notably, IDPM does this automatically for the duration of the clip, even as the object or person moves around the scene. Recorded video data Users also have options to set passwords and expiration dates Users can then quickly save masked video as clips or project files via the IDIS Clip Player which, crucially, preserves the integrity of the footage. Importantly, masking can be easily removed later by the authorized user, should that become necessary in the course of an investigation or proceeding. Users also have options to set passwords and expiration dates, and to control who can access and play video files. The integrity of recorded video is assured throughout this process with IDIS Chained Fingerprint technology, which extracts distinctive features of recorded video data to create fingerprints for each frame and then embeds each fingerprint into the data of the next frame, connecting each frame together with the next like a blockchain.
IFSEC International 2019: Packed With Technologies And Opportunities To Learn
The focus of the global security industry will shift to London this month for IFSEC International, Europe's 'integrated' security event focusing on the latest technologies and the opportunity to learn from the industry's top leaders and experts. IFSEC will be held from 18-20 June, 2019, at ExCel London, welcoming 27,000 security directors and managers, installers, integrators and distributors. The exhibition at IFSEC may not be as large as previous years, and several big players are conspicuously absent. Even so, there will be plenty of innovation on display, including big exhibitors such as Avigilon, Axis, Dahua, dormakaba, FLIR, Genetec, Hanwha Techwin, HID Global, Hikvision, IDIS, and Uniview. Exhibitions will likely reflect a continuing shift in emphasis away from individual products and toward integrated solutions, including some end-to-end solutions provided by single manufacturers. Also, likely to be abundantly evident at IFSEC will be a trend toward manufacturers who partner together to provide integrated solutions. For example, look for some manufacturers to host other manufacturers at kiosks within their stands. Texecom will explain the value of training and digital services and their impact on the future of the industryValue of security training Emphasis will continue to be on the practical aspects of using technology: Throughout the show floor, designated technicians wearing 'Show Me How' badges will provide demonstrations of products and solutions on display at the various stands. Texecom will explain the value of training and digital services and their impact on the future of the industry. The Loss Prevention Certification Board (LPCB) Attack Testing Zone features LPCB's security experts conducting live attack tests on a range of perimeter and façade security products, as well as safes, security enclosures and padlocks. More than 35 hours of seminar sessions will cover timely topics such as 'Future Proof your CCTV Networks', 'Social Media and Internet Security' and 'AI and Machine Learning for Security'. Security topics at the Keynote Arena This year, topics will include video analytics, AI, machine learning, GDPR, Brexit and security in smart citiesThe new program will replicate last year's successful changes. The Keynote Arena will again be placed at the heart of IFSEC, sponsored by Western Digital. The Keynote Arena will host influential speakers and real-life case studies to inspire attendees. Topical issues will take front and center, from cybersecurity to ethical and legal challenges to extremism. This year, topics will also include video analytics, AI, machine learning, GDPR, Brexit and security in smart cities. The Future of Security Theatre will present CPD-accredited sessions and presentations that share a vision of the industry's future and answer burning questions about critical topics, technologies and issues. Education partner Tavcom will present the program of education dedicated to the ideas, products and innovations driving the industry's development. The Converged Security Theatre will highlight new approaches that combine cyber and physical defences to tackle dangerous security threats. Included will be real-time technical solutions enhanced by artificial intelligence, powered by Vidsys and partners. Participation by government organizations The Government Pavilion will feature representatives from government bodies such as JSaRC, DIT, and DSOFor the third consecutive year, The Government Pavilion will feature representatives from government bodies such as JSaRC (Home Office & Counter Terror Unit), the Department of International Trade (DIT), and the Defense & Security Organization (DSO). New this year will be participation by the British Transport Police. IFSEC 2019 will again present a snapshot of how manufacturers from across video, access control and intrusion detection are continuing to innovate and collaborate to stay competitive in the challenging market. Innovations first unveiled in the spring at the ISC West 2019 show in the United States will be promoted anew for the European and global markets. IFSEC will be co-locating with FIREX International, a dedicated fire safety event that attracts 18,000 fire prevention and protection professionals; the FACILITIES Show highlighting building management and workplace technologies; and the Safety & Health Expo, dedicated to innovative health and safety products. IFSEC attendees can access the Smart Buildings Expo, the Workplace Wellbeing Show, and the Sprinkler & Suppression Presentation Area within the co-located events.
Featured white papers
Mobile Access- What You Need To Know (Part 1)
Download
5 Steps To Finding The Right Access Control System For You
Download
Why Outdated Access Control Systems Are a Big Problem
Download