Extreme Video Surveillance Cameras
(17)
Browse Video Surveillance Cameras
Surveillance camera products updated recently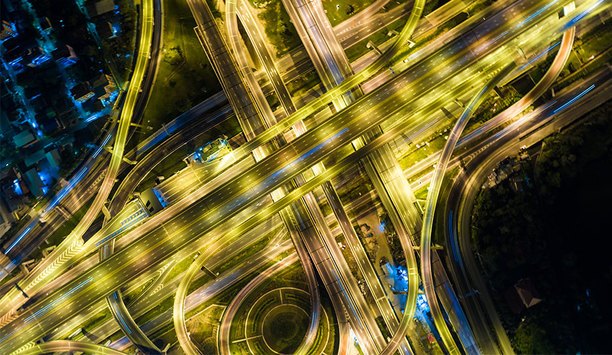 How Is 'Connected World' Defining The Future Of Security
There's a lot of hype around the term 'digital transformation.' For some, it's the integration of digital technology into everyday tasks. For others, it's the incorporation of innovative processes aimed at making business optimization easier. In most cases, digital transformation will fundamentally change how an organization operates and delivers value to its customers. And within the security realm, the age of digital transformation is most certainly upon us. Technology is already a part of our day-to-day lives, with smart devices in our homes and the ability to perform tasks at our fingertips now a reality. No longer are the cloud, Internet of Things (IoT) and smart cities foreign and distant concepts full of intrigue and promise. Enhancing business operations We're increasingly seeing devices become smarter and better able to communicate with each other These elements are increasingly incorporated into security solutions with each passing day, allowing enterprises the chance to experience countless benefits when it comes to enhancing both safety and business operations. The term 'connected world' is a derivative of the digital transformation, signifying the increasing reliance that we have on connectivity, smart devices and data-driven decision-making. As we become more familiar with the advantages, flaws, expectations and best practices surrounding the connected world, we can predict what issues may arise and where the market is heading. We're increasingly seeing devices become smarter and better able to communicate with each other through the IoT to achieve both simple goals and arduous tasks. Within our homes, we're able to control a myriad of devices with commands ('Hey Google...' or 'Alexa...'), as well as recall data directly from our mobile devices, such as receiving alerts when someone rings our doorbell, there's movement in our front yard or when a door has been unlocked. Analytics-Driven solutions The focus is now shifting to the business impacts of connectivity between physical devices and infrastructures, and digital computing and analytics-driven solutions. Within physical security, connected devices can encompass a variety of sensors gathering massive amounts of data in a given timeframe: video surveillance cameras, access control readers, fire and intrusion alarms, perimeter detection and more. As the data from each of these sensors is collected and analyzed through a central platform, the idea of a connected world comes to fruition, bringing situational awareness to a new level and fostering a sense of proactivity to identifying emerging threats. The connected world, however, is not without its challenges, which means that certain considerations must be made in an effort to protect data, enhance structured networking and apply protective protocols to developing technology. Physical security systems We can expect to see the conversations regarding data privacy and security increase as well As the use of connected devices and big data continue to grow, we can expect to see the conversations regarding data privacy and security increase as well. Connectivity between devices can open up the risk of cyber vulnerabilities, but designing safeguards as technology advances will lessen these risks. The key goal is to ensure that the data organizations are using for enhancement and improvements is comprehensively protected from unauthorized access. Manufacturers and integrators must be mindful of their products' capabilities and make it easy for end users to adhere to data sharing and privacy regulations. These regulations, which greatly affect physical security systems and the way they're managed, are being implemented worldwide, such as the European Union's General Data Protection Regulation (GDPR). In the United States, California, Vermont and South Carolina have followed suit, and it can be expected that more countries and U.S. states develop similar guidelines in the future. Technology is already a part of our day-to-day lives, with smart devices in our homes and the ability to perform tasks at our fingertips now a reality Automatic security updates Mitigating the concerns of the 'connected world' extends beyond just data privacy. IoT technology is accelerating at such a pace that it can potentially create detrimental problems for which many organizations may be ill-prepared - or may not even be able to comprehend. The opportunities presented by an influx of data and the IoT, and applying these technologies to markets such as smart cities, can solve security and operational problems, but this requires staying proactive when it comes to threats and practicing the proper protection protocols. As manufacturers develop devices that will be connected on the network, integrating standard, built-in protections becomes paramount. This can take the form of continuous vulnerability testing and regular, automatic security updates. Protocols are now being developed that are designed to ensure everything is encrypted, all communications are monitored and multiple types of attacks are considered for defensive purposes to provide the best security possible. IoT-Connected devices Hackers wishing to do harm will stop at nothing to break into IoT-connected devices Built-in protection mechanisms send these kinds of systems into protection mode once they are attacked by an outside source. Another way for manufacturers to deliver solutions that are protected from outside threats is through constant and consistent testing of the devices long after they are introduced to the market. Hackers wishing to do harm will stop at nothing to break into IoT-connected devices, taking every avenue to discover vulnerabilities. But a manufacturer that spends valuable resources to continue testing and retesting products will be able to identify any issues and correct them through regular software updates and fixes. 'IoT' has become a common term in our vocabularies and since it's more widely understood at this point and time, it's exciting to think about the possibilities of this revolutionary concept. Providing critical insights The number of active IoT devices is expected to grow to 22 billion by 2025 — a number that is almost incomprehensible. The rise of 5G networks, artificial intelligence (AI) and self-driving cars can be seen on the horizon of the IoT. As more of these devices are developed and security protocols are developed at a similar pace, connected devices stand to benefit a variety of industries, such as smart cities. Smart cities rely on data communicated via the IoT to enhance processes and create streamlined approaches Smart cities rely on data communicated via the IoT to enhance processes and create streamlined approaches to ensuring a city is well-run and safe. For example, think of cameras situated at a busy intersection. Cameras at these locations have a variety of uses, such as investigative purposes in the event of an accident or for issuing red-light tickets to motorists. But there are so many other possible purposes for this connected device, including providing critical insights about intersection usage and traffic congestion. These insights can then be used to adjust stoplights during busy travel times or give cities valuable data that can drive infrastructure improvements. Physical security market The impact of connected devices on cities doesn't stop at traffic improvement. The possibilities are endless; by leveraging rich, real-time information, cities can improve efficiencies across services such as transportation, water management and healthcare. However, stringent protections are needed to harden security around the networks transmitting this kind of information in an effort to mitigate the dangers of hacking and allow this technology to continuously be improved. Whether you believe we're in the midst of a digital transformation or have already completed it, one thing is certain: businesses must begin thinking in these connectivity-driven terms sooner rather than later so they aren't left behind. Leveraging smart, connected devices can catapult organizations into a new level of situational awareness, but adopting protections and remaining vigilant continues to be a stalwart of technological innovation within the physical security market and into the connected world.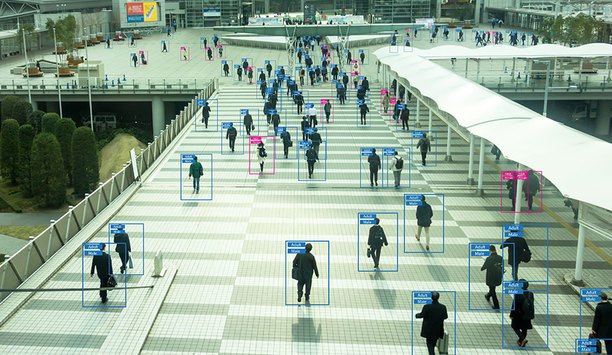 How Artificial Intelligence And Analytics Enhance Security And Performance
Artificial intelligence (AI) is improving everyday solutions, driving efficiency in ways we never imagined possible. From self-driving cars to intelligent analytics, the far-reaching impacts of Deep Learning-based technology empower human operators to achieve results more effectively while investing fewer resources and less time. By introducing AI, solutions are not merely powered by data, but they also generate valuable intelligence. Systems which were once leveraged for a narrow, dedicated purpose, can suddenly be engaged broadly across an organization, because the previously under-utilized data can be harnessed for enhancing productivity and performance. Video analytics software The video intelligence software processes and analyses video to detect all the people and objects that appear When it comes to physical security, for instance, video surveillance is a standard solution. Yet, by introducing AI-driven video analytics software, video data can be leveraged as intelligence in previously inaccessible ways. Here are some examples of how diverse organizations are using AI-based video intelligence solutions to enhance security and performance with searchable, actionable and quantifiable insights. Law enforcement relies on video surveillance infrastructure for extracting investigation evidence and monitoring people and spaces. Instead of manual video review and live surveillance – which is prone to human error and distraction – police can harness video content analysis to accelerate video investigations, enhance situational awareness, streamline real-time response, identify suspicious individuals and recognize patterns and anomalies in video. The video intelligence software processes and analyses video to detect all the people and objects that appear; identify, extract and classify them; and then index them as metadata that can be searched and referenced. Maintaining public safety For law enforcement, the ability to dynamically search video based on granular criteria is critical for filtering out irrelevant details and pinpointing objects of interest, such as suspicious persons or vehicles. Beyond accelerating video evidence review and extraction, police can leverage video analysis to configure sophisticated real-time alerts when people, vehicles or behaviors of interest are detected in video. Instead of actively monitoring video feeds, law enforcement can assess triggered alerts and decide how to respond. In this way, officers can also react faster to emergencies, threats and suspicious activity as it develops. Video analysis empowers cities to harness their video surveillance data as operational intelligence Empowering law enforcement to maintain public safety is important beyond the benefit of increasing security: A city with a reputation for effective, reliable law enforcement and enhanced safety is more likely to attract residents, visitors and new businesses, exponentially driving its economic development. Furthermore, in cities where law enforcement can work productively and quickly, time and human resources can be reallocated to fostering growth and building community. Video surveillance data Video analysis empowers cities to harness their video surveillance data as operational intelligence for optimizing city management and infrastructure. When video data is aggregated over time, it can be visualized into dashboards, heatmaps and reports, so operators can identify patterns and more seamlessly detect anomalous. A city could, for instance, analyze the most accident-prone local intersection and assess the traffic patterns to reveal details such as where cars are dwelling and pedestrians are walking; the directional flows of traffic; and the demographic segmentations of the objects detected: Are cars lingering in no-parking zones? Are pedestrians using designated crosswalks – is there a more logical location for the crosswalk or traffic light? Do vehicles tend to make illegal turns – should police proactively deter this behavior, or should the city plan new infrastructure that enables vehicles to safely perform these turns? Finally, does the rise in bike traffic warrant implementing dedicated biking lanes? With video intelligence, urban planners can answer these and other questions to facilitate local improvements and high quality of life. Video analysis empowers cities to harness their video surveillance data as operational intelligence Enhancing situational awareness Insight into traffic trends is also critical for transport companies, from public transit services to transportation hubs and airports. By leveraging the video insights about citywide traffic, public transit organizations can make data-driven decisions about scheduling and services. Analyzing video surveillance around bus stops, for instance, can help these companies understand the specific hours per day people tend to dwell around bus stops. Correlating this information with transactional data for each bus line, bus schedules can be optimized based on demand for individual bus lines, shortening waiting times for the most popular routes. Similarly, the traffic visualisations and activity heatmaps derived from the video of major transit hubs, such as international airports and central stations, can be beneficial for increasing security, enhancing situational awareness, identifying causes of congestion, improving throughput and efficiency and, ultimately, solving these inefficiencies to provide a streamlined customer experience for travellers. Large education campuses Campus law enforcement can leverage video data to increase situational awareness and public safety Much like a city, large education campuses have internal transportation services, residential facilities, businesses and law enforcement, and video content analysis can support the campus in intelligently managing each of those business units, while also providing video intelligence to these individual groups. Campus law enforcement can leverage video data to increase situational awareness and public safety, driving real-time responses with the ability to make informed assessments and accelerating post-event investigations with access to easily extractable video data. When campuses are expanding or developing additional infrastructure, they can plan new crosswalks, traffic lights, roads, buildings and entrances and exits based on comprehensive video intelligence. By understanding where pedestrians and vehicles dwell, walk, cross or even violate traffic laws, the campus can inform construction projects and traffic optimization. Countless business operations The campus can leverage video business intelligence to justify leasing pricing for different retailers across campusFinally, the campus can leverage video business intelligence to justify leasing pricing for different retailers across campus, demonstrating property values based on traffic trends that can be correlated with retailer point of sale data. Whether its empowering security, productivity or decision-making, the insights generated by AI-based technology can drive significant optimization – especially when data is fused and cross-referenced across smart sensors and systems for even deeper intelligence. In the case of AI-backed video analytics, diverse organizations can harness video surveillance impactfully and dynamically. Whereas once video technology investments could be justified for their security value – with the introduction of AI capabilities – procurement teams can evaluate these solutions for countless business operations, because they offer broadly valuable intelligence. And video surveillance and analytics is merely one example of AI-driven solutions' potential to disrupt business as we know it.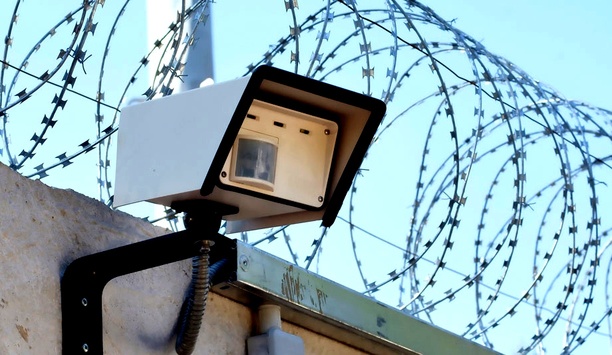 5 Key Ways To Ensure End-to-end Perimeter Protection
Critical infrastructure facilities that must secure large areas with extended outer boundary and numerous entry points, present a particularly difficult challenge when it comes to perimeter protection. As such, true end-to-end perimeter protection calls for the utilization of a sophisticated, multi-layered solution that is capable of defending against anticipated threats. Integrated systems that incorporate thermal imaging, visible cameras, radar and strong command and control software are crucial for covering the various potential areas of attacks. Let's look at these technologies and the five key functions they enable to achieve an end-to-end solution that provides intrusion detection, assessment and defense for the perimeter. 1. Threat Recognition The first step in effectively defending against a threat is recognizing that it's there. By combining state-of-the-art intrusion detection technologies, facilities can arm themselves with a head start against possible intruders. An exceptionally important aspect of effective perimeter protection is the ability to conduct 24-hour surveillance, regardless of weather conditions, environmental settings, or time of day. Visible cameras do not perform as well in low light scenarios and inclement weather conditions. However, thermal imaging cameras can provide constant protection against potential intruders, regardless of visual limitations, light source or many environmental factors. In fact, facilities such as power stations located near bodies of water can use thermal cameras to create what is known as a "thermal virtual fence" in areas where they are unable to utilize the protection of a physical fence or wall. Deterring suspicious activity can be achieved through real-time two-way audio, a simple but powerful tool Critical infrastructure applications require not only continuous video surveillance and monitoring, but also a solution that yields highly reliable intrusion detection, with fewer false alarms. This need makes advanced video analytics a must for any adequate surveillance system. Features like dynamic event detection and simplified data presentation are game changing in supporting accurate intrusion analysis and facilitating a proactive response. Advanced analytics will provide multiple automated alarm notification options, including email, edge image storage, digital outputs or video management software (VMS) alarms. Incorporating high quality, unique and adaptive analytics can virtually eliminate false alarms, allowing security personnel to respond more efficiently and effectively, while also lowering overall cost for the end user. While surveillance technologies such as radar, thermal imaging and visible cameras, or video analytics work well on their own, utilizing all of these options together provides an advanced perimeter detection system. For example, ground surveillance radar can detect possible threats beyond the fence line as they approach and send a signal to pan-tilt-zoom (PTZ) cameras, triggering them to slew to a specific location. From there, embedded analytics and visible cameras can further identify objects, notify authorized staff, and collect additional evidence through facial recognition or high-quality photos. 2. Automatic Response Systems Once an intrusion attempt is discovered, it is important to act fast. Organizing a response system that can initiate actions based on GPS location data, such as the slewing of PTZ cameras, automated intruder tracking or activated lighting sensors, greatly increases staff's situational awareness while easing their workload. For instance, thermal imagers deployed in conjunction with video analytics can be used to generate an initial alarm event, which can then trigger a sequence of other security equipment and notifications for personnel to eventually respond to. Having all of this in place essentially lays the entire situation out in a way that allows responders to accurately understand and evaluate a scene. Power stations located near bodies of water can use thermal cameras to create a "thermal virtual fence" in areas where they are unable to utilize the protection of a physical fence or wall 3. Deterring Suspicious Activity After the designated auto-response mechanisms have activated and done their job, it is time for responders to acknowledge and assess the situation. From here, authorized personnel can take the next appropriate step toward defending against and delaying the threat. Deterring suspicious activity can be achieved through real-time two-way audio, a simple but powerful tool. Often, control room operators can diffuse a situation by speaking over an intercom, telling the trespasser that they are being watched and that the authorities have been notified. This tactic, known as 'talk down', also allows officers to view the intruder's reaction to their commands and evaluate what they feel the best next step is. If individuals do not respond in a desired manner, it may be time to take more serious action and dispatch a patrolman to the area. 4. Delay, Defend, Dispatch And Handle The possible danger has been identified, recognized and evaluated. Now it is time to effectively defend against current attacks and slow down both cyber and physical perpetrators' prospective efforts. Through the use of a well-designed, open platform VMS, security monitors can manage edge devices and other complementary intrusion detection and response technologies, including acoustic sensors, video analytics, access control and radio dispatch. A robust VMS also enables operators to control functions such as video replay, geographical information systems tracking, email alerts and hand-off to law enforcement. With the right combination of technologies, facilities can take monitoring and evidence collection to the next level The primary purpose of the delay facet of the overall perimeter protection strategy is to stall an attempted intrusion long enough for responders to act. Access control systems play a key role in realizing this objective. When a security officer sees a non-compliant, suspicious individual on the camera feed, the officer can lock all possible exits to trap them in one area all through the VMS. 5. Intelligence: Collect Evidence And Debrief More data and intelligence collected from an event equals more crucial evidence for crime resolution and valuable insight for protecting against future incidents. With the right combination of technologies, facilities can take monitoring and evidence collection to the next level. One innovative resource that has become available is a live streaming application that can be uploaded to smart phones and used for off-site surveillance. This app gives personnel the power to follow intruders with live video anywhere and allows operators to monitor alarm video in real-time. Geographic Information System (GIS) maps are computer systems utilized for capturing, storing, reviewing, and displaying location related data. Capable of displaying various types of data on one map, this system enables users to see, analyze, easily and efficiently. Multi-sensor cameras, possessing both visible and thermal capabilities, provide high-contrast imaging for superb analytic detection (in any light) and High Definition video for evidence such as facial ID or license plate capture. Integrating these two, usually separated, camera types into one helps to fill any gaps that either may normally have. Still, in order to capture and store all of this valuable information and more, a robust, VMS is required. Recorded video, still images and audio clips serve as valuable evidence in the event that a trial must take place to press charges. Control room operators can use data collection tools within their VMS to safely transfer video evidence from the field to the courtroom with just a few clicks of their mouse. More advanced video management systems can go a step further and package this data with other pertinent evidence to create a comprehensive report to help ensure conviction. Bosch Intelligent Video Analysis Catches 2,300 "thieves" At ASIS 2008
Attendees tried to "steal" a Bosch drill without being detected by the Bosch IP camera At the recent ASIS (American Society for Industrial Security) show in Atlanta, Georgia, more than 2,300 attendees took part in the Bosch IVA challenge, where they tried to "steal" a Bosch drill without being detected by the Bosch IP camera with built-in Intelligent Video Analysis. People tried to use all sorts of props to fool the system-umbrellas, sheets of paper and even Bosch associates - but our camera caught the "thief" every time. ASIS estimated attendance at about 23,000, and the Bosch booth drew a lot of attention. Attendees were thinking IP and checking out Bosch's extensive IP portfolio, including new Extreme CCTV products with built-in Bosch Intelligent Video Analysis (IVA). Bosch also saw crowds around their intrusion, access control and camera display areas. And of course, there was the usual "sea" of red Bosch bags throughout the show floor. Overall, it was a very successful event for both attendees and for Bosch. Bosch will also be attending the upcoming ISC East in New York City in October. Bosch Amends Its CCTV Technical Support For Improved Service To Customers
Bosch have recently made several improvements to their CCTV Technical Support organization in Lancaster, Pennsylvania, resulting in greater productivity of support specialists and superior levels of service for customers. As part of the organizational changes, Bosch has created a dedicated IP video surveillance team to assist customers with our rapidly growing portfolio of network video products and systems. "Bosch Technical Support in Lancaster now consists of two CCTV teams - one dedicated to analog products and one focused on IP video systems. This structure is helping the company develop deeper expertise within each product groups' technical support team," said Don Boling, manager of technical support for Bosch Security Systems, Inc. In addition to the reorganization of associate teams, the Technical Support centre has been restructured to foster greater collaboration and knowledge sharing. The centre now features an open seating plan and centralized equipment racks used for associate training and for assisting customers with product installation and programming support, as well as with system design and product selection. "These improvements were implemented to enhance the efficiency of our teams and to better manage our customers' support requirements," said Jim Musshafen, director of customer solutions support for Bosch. "The overwhelming majority of our customers are receiving the help they need to properly install or maintain high quality video surveillance systems on their first call to Bosch Technical Support - demonstrating we have the right experts and organizational structure in place." Support for Extreme CCTV products has also been integrated into the Lancaster center. Customer calls for Bosch Extreme CCTV, Bosch Derwent Illumination and Bosch REG license plate capture support, are now handled by the team in Lancaster. Assistance for advanced technical matters will continue to be provided by associates in Extreme CCTV's location in Burnaby, Canada. Robert Bosch GmbH To Acquire Extreme CCTV Inc.
Acquisition extends Bosch Security Systems' product portfolio and geographic presence in Canada, U.K. and U.S.Extreme CCTV Inc. and Robert Bosch GmbH, Stuttgart, Germany, recently jointly announced that they have entered into a definitive agreement whereby Bosch will acquire all outstanding shares of Extreme common stock at a price of C$5.00 per share in cash, resulting in an aggregate purchase price of approximately C$93 million. The purchase price represents a premium of approximately 30% over Extreme's 30-day average price. Following the closing of the transaction, Extreme will become part of Bosch's Security Systems division.Extreme, along with its subsidiaries Derwent Systems and Forward Vision, is a leading provider of surveillance solutions incorporating advanced imaging technologies used in extreme environments. "Since its inception, Extreme has worked vigorously to develop a world-class portfolio of products, build a globally recognized brand and achieve sustainable revenue and earnings growth," said Jack Gin, President and CEO of Extreme. "Merging with an industry leader such as Bosch represents an exciting opportunity for Extreme to accelerate our product development and growth initiatives by capitalizing upon Bosch's focus on research and development, utilizing its highly sophisticated manufacturing capabilities and integrating our product lines into its global sales channels. We believe this transaction is an excellent value proposition for our shareholders and this momentous event lays the foundation of a new era for Extreme and its subsidiaries. We fully anticipate that this business combination will result in an even brighter future for our employees and customers," continued Gin.The Bosch Security Systems division offers a wide range of systems and services in the area of video surveillance, access control, intruder and fire alarms and evacuation systems. Bosch products include high performance video cameras, digital recording and video management systems, wireless intruder alarm systems and video network products. Bosch Security Systems solutions are used in a wide range of industries and applications such as banks, city centres, industrial complexes, retail stores, train stations and airports. In 2006, Bosch Security Systems and its 10,300 associates at 45 locations worldwide generated sales of approximately €1.3 billion. "In acquiring Extreme, we want to extend our leading position in the fast growing video surveillance market," said Uwe Glock, President of the Bosch Security Systems division. "The company's innovative technologies will expand our product portfolio and strengthen our presence in the U.K., the U.S. and Canada," Glock said.In connection with the agreement certain members of Extreme's senior management and certain of its affiliates, holding in the aggregate approximately 40% of the outstanding shares of common stock of Extreme, have entered into a support agreement with Bosch under which they have agreed to vote all of their shares of Extreme common stock in favour of the transaction. Completion of the transaction is subject to approval by Extreme's shareholders and other customary closing conditions, including regulatory approval. The acquisition is expected to close during the quarter ending March 31, 2008.
Featured white papers
Physical Security Supports A Future-Proof Cyber Security Strategy
Download
Combining Systems Intelligence And Human Insight For Superior Security
Download
3 Ways To Increase Workplace Safety And Resource Efficiency
Download