Inner Range Access control systems & kits
(24)
Browse Access control systems & kits
Access control system products updated recently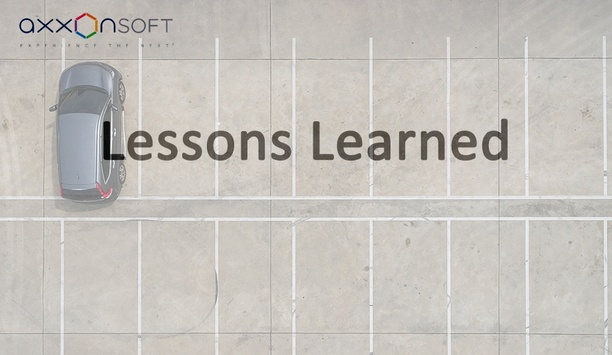 Lessons Learned With AxxonSoft: How Have You Adapted To The COVID-19 Pandemic?
The coronavirus pandemic has brought about an unprecedented crisis for businesses and individuals. It has also created a new normal, notwithstanding the disruption to our lives, ultimately changing life as we knew it. However, our resilience as humans will ensure that we survive and become better, stronger, and more determined than ever before. As I mentioned, both businesses and individuals have struggled significantly to balance the need for safety versus survival. But at AxxonSoft, we remain committed to keeping our people safe, while ensuring that our support and commitment to our clients are not compromised. Ensuring business continuity At AxxonSoft, our vision has always been to ensure business continuity through enhanced safety and video surveillance offerings. Adhering to the COVID-19 regulations, we are prescribing to social distancing to slow the spread of the virus. As such, we are utilising this time to ensure that our service offering is optimized to afford our clients the ability to repurpose and extend their remote working viabilities. As an essential service provider, we have ensured that we are providing the right tools to our clients to comply with regulations. Our video analytics and face recognition services have no reliance on on-site control rooms and, therefore, clients' security solutions and personal safety are not compromised. Innovation reimagined During these precarious times, our focus remains on support and service. Our development team continues to work tirelessly to ensure that you can use our software during the lockdown and have accelerated innovation to this end. While we must maintain social distancing, we can and will still be of service to our community Therefore, we are proud to present version 4.11 of the Intellect PSIM, which offers our clients a neural network-based analytical tracker which recognises specific types of objects, such as humans and vehicles. We have also equipped this version with video wall management interface, automatic object tracking and a web reporting subsystem. Behavioral analytics generates data by detecting specific postures, like crouching, shooting or any potentially dangerous scenario. Our surveillance software operates on a three-pronged approach: calibration, detection and measurement, offering a comprehensive bird's-eye view to clients. This upgrade also upholds mandated social distancing measures and keeps any face-to-face meetings to a minimal. The silver lining is that you can even use this technology when the pandemic is over. Now that's what I call experiencing the next with AxxonSoft! Finding solutions to the challenges Our specialist technology and frontline technical support staff will ensure that your business is protected during and post-lockdown. We will continue to ensure that we provide solutions to the new challenges that the coronavirus brings, ensuring that our clients can emerge stronger and more responsive to any changes in the future. Our surveillance software operates on a three-pronged approach: calibration, detection and measurement While we must maintain social distancing, we can and will still be of service to our community. After all, change is not just about technology but about mastering mindsets. The COVID-19 disaster has demanded that businesses embrace tech disruptions as early as possible and apply technology in imaginative ways to define the new world of work. Until next time, stay safe!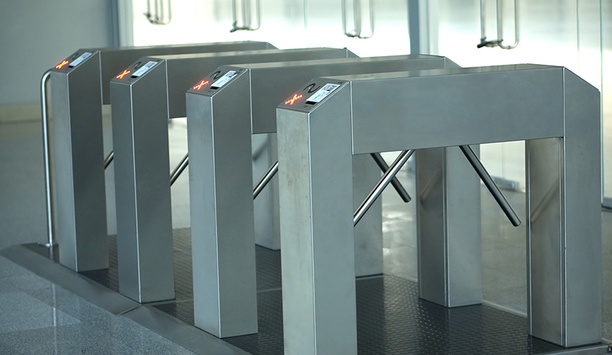 The Digital Transformation Of Modern Access Control Solutions
The safeguarding of premises through the monitoring of entrance and exit points has traditionally been a very manual aspect of security. Human operators have been relied on to make decisions about who to admit and deny based on levels of authorization and the appropriate credentials. The access control business, like many industries before it, is undergoing its own digital transformation But the access control business, like many industries before it, is undergoing its own digital transformation; one where the protection of premises, assets and people is increasingly delivered by interconnected systems utilising IoT devices and cloud infrastructure to offer greater levels of security and protection. Modern access control solutions range from simple card readers to two factor authentication systems using video surveillance as a secondary means of identification, right through to complex networks of thermal cameras, audio speakers and sensors. These systems, connected through the cloud, can be customized and scaled to meet the precise requirements of today's customer. And it's the ease of cloud integration, combined with open technologies and platforms that is encouraging increasing collaboration and exciting developments while rendering legacy systems largely unfit for purpose. Remote management and advanced diagnostics Cloud technology and IoT connectivity means remote management and advanced diagnostics form an integral part of every security solution.Cloud technology and IoT connectivity means remote management and advanced diagnostics form an integral part of every security solution. For example, as the world faces an unprecedented challenge and the COVID-19 pandemic continues to cause disruption, the ability to monitor and manage access to sites remotely is a welcome advantage for security teams who might otherwise have to check premises in person and risk breaking social distancing regulations. The benefits of not physically having to be on site extend to the locations within which these technologies can be utilised. As an example, within a critical infrastructure energy project, access can be granted remotely for maintenance on hard to reach locations. Advanced diagnostics can also play a part in such a scenario. When access control is integrated with video surveillance and IP audio, real-time monitoring of access points can identify possible trespassers with automated audio messages used to deter illegal access and making any dangers clear. And with video surveillance in the mix, high quality footage can be provided to authorities with real-time evidence of a crime in progress. Comprehensive protection in retail The use of connected technologies for advanced protection extends to many forward-looking applications. Within the retail industry, autonomous, cashier-less stores are already growing in popularity. Customers are able to use mobile technology to self-scan their chosen products and make payments, all from using a dedicated app. From an access control and security perspective, connected doors can be controlled to protect staff and monitor shopper movement. Remote management includes tasks such as rolling out firmware updates or restarting door controllers, with push notifications sent immediately to security personnel in the event of a breach or a door left open. Remote monitoring access control in storage In the storage facility space, this too can now be entirely run through the cloud with remote monitoring of access control and surveillance providing a secure and streamlined service. There is much to gain from automating the customer journey, where storage lockers are selected online and, following payment, customers are granted access. Through an app the customer can share their access with others, check event logs, and activate notifications. With traditional padlocks the sharing of access is not as practical, and it's not easy for managers to keep a record of storage locker access. Online doors and locks enable monitoring capabilities and heightened security for both operators and customers. The elimination of manual tasks, in both scenarios, represents cost savings. When doors are connected to the cloud, their geographical location is rendered largely irrelevant. Online doors and locks enable monitoring capabilities and heightened security for both operators and customers They become IoT devices which are fully integrated and remotely programmable from anywhere, at any time. This creates a powerful advantage for the managers of these environments, making it possible to report on the status of a whole chain of stores, or to monitor access to numerous storage facilities, using the intelligence that the technology provides from the data it collects. Open platforms powers continuous innovation All of these examples rely on open technology to make it possible, allowing developers and technology providers to avoid the pitfalls that come with the use of proprietary systems. The limitations of such systems have meant that the ideas, designs and concepts of the few have stifled the creativity and potential of the many, holding back innovation and letting the solutions become tired and their application predictable. Proprietary systems have meant that solution providers have been unable to meet their customers' requirements until the latest upgrade becomes available or a new solution is rolled out. This use of open technology enables a system that allows for collaboration, the sharing of ideas and for the creation of partnerships to produce ground-breaking new applications of technology. Open systems demonstrate a confidence in a vendor's own solutions and a willingness to share and encourage others to innovate and to facilitate joint learning. An example of the dynamic use of open technology is Axis' physical access control hardware, which enables partners to develop their own cloud-based software for control and analysis of access points, all the while building and expanding on Axis' technology platform. Modern access control solutions range from simple card readers to two factor authentication systems using video surveillance as a secondary means of identification Opportunities for growth Open hardware, systems and platforms create opportunities for smaller and younger companies to participate and compete, giving them a good starting point, and some leverage within the industry when building and improving upon existing, proven technologies. This is important for the evolution and continual relevance of the physical security industry in a digitally enabled world. Through increased collaboration across technology platforms, and utilising the full range of possibilities afforded by the cloud environment, the manufacturers, vendors and installers of today's IP enabled access control systems can continue to create smart solutions to meet the ever-changing demands and requirements of their customers across industry.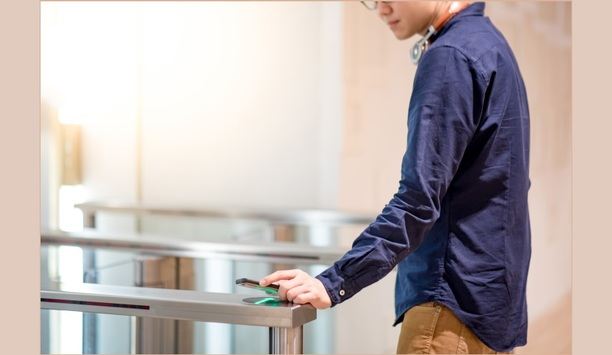 The Growth Of The Mobile Access Card Market In 2020
The emergence of smartphones using iOS and Android is rapidly changing the landscape of the IT industry around the world. Several industries, such as digital cameras, car navigation, MP3, and PNP, have been replaced by equivalent or even better performance using smartphones. Smartphones provide increasing portability by integrating the functions of various devices into a single unit which allows them to connect to platforms with network-based services and offer new services and conveniences that have never been experienced before. These changes have expanded into the access control market. Although not yet widespread, 'Mobile access cards' is one of the terminologies that everyone has been talking about. RF cards used for access security are being integrated into smartphones just as digital cameras and MP3s were in the past. While people might forget their access cards at home in the morning, they seldom forget their smartphones. Using smartphones for access control increases entry access reliability and convenience. Mobile/smartphone access control A key aspect of mobile credential is that it makes it possible to issue or reclaim cards without face-to-face interaction As in other markets, the combination of smartphones and access cards is creating a new value that goes beyond the simple convenience of integration enhancing the ability to prevent unauthorized authentication and entrance. People sometimes lend their access cards to others, but it is far less likely they might lend their smartphone with all their financial information and personal information – to another person. This overcomes an important fundamental weakness of RF cards. Another valuable aspect of mobile credential is that it makes it possible to issue or reclaim cards without face-to-face interaction. Under existing access security systems, cards must be issued in person. Since card issuance implies access rights, the recipient's identification must be confirmed first before enabling the card and once the card has been issued, it cannot be retracted without another separate face-to-face interaction. Mobile access cards In contrast, mobile access cards are designed to transfer authority safely to the user's smartphone based on TLS. In this way, credentials can be safely managed with authenticated users without face-to-face interaction. Mobile cards can be used not only at the sites with a large number of visitors or when managing access for an unspecified number of visitors, but also at the places like shared offices, kitchens and gyms, currently used as smart access control systems in shared economy markets. The market share of mobile access cards today is low even though the capability can offer real benefits to users and markets. While the access control market itself is slow-moving, there are also practical problems that limit the adoption of new technologies like mobile access cards. Use of Bluetooth Low Energy technology While NFC could be an important technology for mobile credential that is available today on virtually all smartphones, differences in implementation and data handling processes from various vendors prevents universal deployment of a single solution to all devices currently on the market. Accordingly, Bluetooth Low Energy (BLE) has been considered as an alternative to NFC. Bluetooth is a technology that has been applied to smartphones for a long time, and its usage and interface are unified, so there are no compatibility problems. However, speed becomes the main problem. The authentication speed of BLE mobile access card products provided by major companies is slower than that of existing cards. Enhancing credential authentication speed Authentication speed is being continuously improved using BLE's GAP layer and GATT layers The second problem is that mobile access cards must be accompanied by a supply of compatible card readers. In order to use mobile access cards, readers need to be updated but this is not a simple task in the access control market. For 13.56 MHz smart cards (which were designed to replace 125 kHz cards), it has taken 20 years since the standard was established but only about half of all 25 kHz cards have been replaced so far. Legacy compatibility and the need for equivalent performance, even with additional benefits, will drive adoption timing for the Access Control market. While BLE technology helps resolve the compatibility problem of mobile access cards, it can identify some breakthroughs that can solve the speed problem. Authentication speed is being continuously improved using BLE's GAP layer and GATT layers, and new products with these improvements are now released in the market. Making use of key improvements allows Suprema's mobile access card to exhibit an authentication speed of less than 0.5 seconds providing equivalent performance to that of card-based authentication. AirFob Patch MOCA System's AirFob Patch addresses the need for technological improvements in the access control market in a direct, cost effective, and reliable way – by offering the ability to add high-performance BLE to existing card readers – enabling them to read BLE smartphone data by applying a small adhesive patch approximately the size of a coin. This innovative breakthrough applies energy harvesting technology, generating energy from the RF field emitted by the existing RF reader – then converting the data received via BLE back into RF – and delivering it to the reader. By adding the ability to use BLE on virtually any existing RF card reading device, MOCA allows greater ability for partners and end users to deploy a technologically-stable, high performance access control mobile credential solution to their employees, using devices they already own and are familiar with. Adding MOCA AirFob Patch eliminates the need to buy and install updated readers simply to take advantage of mobile credential, lowering costs and risks, and increasing employee confidence and convenience. Growth forecast of mobile access card market in 2020 In 2020, forecasts show that the mobile access card market will grow far more rapidly Several companies have entered the mobile access card market, but they have not set up a meaningful product solution stream until 2019. In 2020, forecasts show that the mobile access card market will grow far more rapidly. Reviewing new entries into the market allows identification of the latest products that provide improving solutions to compatibility and speed problems. MOCA AirFob Patch addresses development plans in process today that overcome the legacy installed base of card readers – allowing rapid creation of an environment that can make immediate use of BLE mobile access cards. Integrated mobile digital ID With proven usability and within suitable environments, mobile access cards will also begin to make inroads into other markets, not just the access control market. In the sharing economy market, which seeks access management without face-to-face interaction, the integrated mobile digital ID led by the 'DID Alliance' will serve as a technical tool that can be used in access authentication – forging increasing links between the access control and digital ID markets.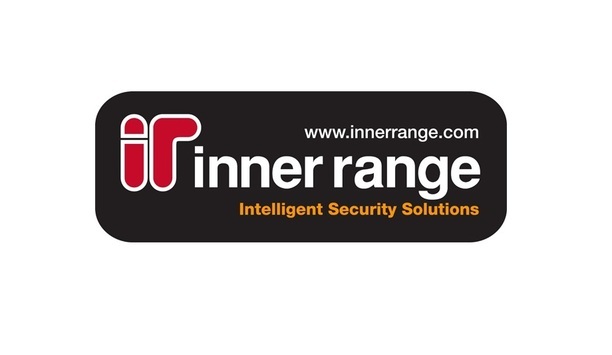 Inner Range Hires Brad Sheen As First Dedicated NSW/ACT Business Development Manager
Inner Range Ltd. announces appointment of Brad Sheen as the company's first dedicated NSW/ACT Business Development Manager. Born and bred in New South Wales, Australia, Brad is an avid motorbike rider and brings with him over 10 years of experience in the security industry, out of which seven years have revolved around security manufacturing. Security manufacturing expert With a vast network and having experienced a variety of roles in sales, distribution and technical specialism, Brad is keen to hit the ground running and make it easier for new and existing customers to learn more about what Inner Range has to offer. Brad has spent the last week at Inner Range's head office in Melbourne getting to know the team and undergoing training with the local sales gurus. Brad is available for appointments in NSW/ACT, so interested individuals can get in touch with him or arrange a meeting at the local CSD Experience Center.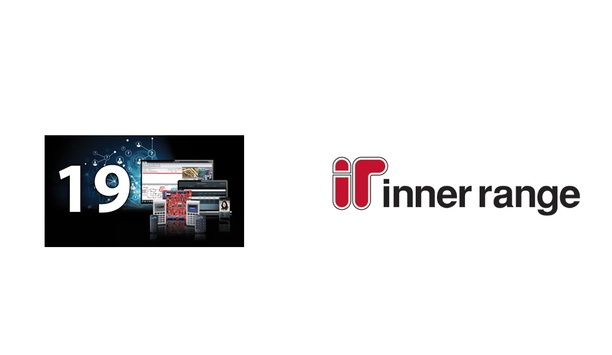 Inner Range Announces Integriti 19 With Enhances CCTV Integrations For Better Surveillance Solution
Inner Range announces the latest update to their award-winning flagship product, Integriti 19. Integriti 19 is now available for download, and brings a number of new features and improvements to the Integriti platform. Overhauled CCTV camera Integriti version 19 has a completely overhauled CCTV camera interface: One can now view multiple cameras using a variety of standard layout configurations, Control Items associated with cameras directly from the video stream, Easily navigate with the timeline, Control PTZ tours directly from the video stream, Enforce aspect ratios on a per-camera basis, Export short clips or snapshots to file or the Evidence Vault - another feature that is new to Integriti version 19. Compatible CCTV integrations The Evidence Vault is an interface that allows any file to be stored and retrieved for later use. Evidence is stored with cryptographic hashes, so tampering with any evidence extracted from the vault can be detected. Compatible CCTV Integrations can store clips (or snapshots) directly into the Vault. Operator permissions can be used to give fine grain control over who can store or retrieve evidence items. Another feature that is available in Integriti version 19 is Partitioned Systems. Generally, Users (and other global entities) are synchronized across all the panels on a site. Partitioned Systems allows for entities to exist solely within the partition they were created in. Partitions can contain multiple ISCs & IACs and are entirely isolated from each other. For example, each 'Partition' can have its own local 'User 1' - and Card and PIN uniqueness is only enforced within a partition.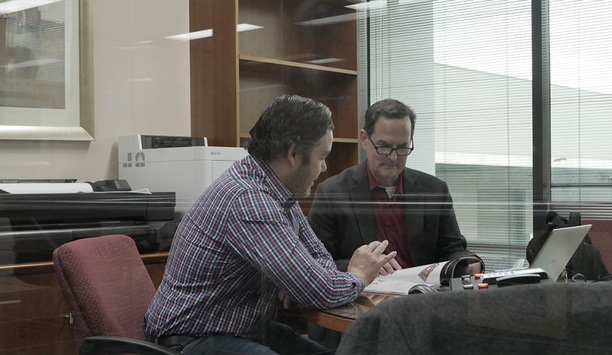 Inner Range Adds Bob Dolan To The Growing North American Team To Expand Business
Inner Range is proud to welcome the newest member to its ever-growing team, Bob Dolan. Bob is a family man from Chicago where he likes to spend time with his wife, son, daughter and 3 grand children. Bob has worked for Anixter in the U.S.A for over 30 years with roles including Warehouse Manager, Operations Manager, Regional Operations Administrator, Marketing, Field Sales Engineer, Security Systems Marketing, Regional Security Manager, IBM account team, Motorola account team, and most recently Security Lab technology director. Providing crucial function Bob joins at a pivotal time as Inner Range seeks to take a stronger footing in the North American market. His role will serve as a combination of sales and support, providing a crucial function to ensure an engaging and professional experience for new and existing customers in the region. Inner Range welcomes Bob as he spends the next four weeks in their Melbourne office, taking in all the sights that Australia has to offer - and all of the knowledge that the team has, too.
Related white papers
Beyond Security - Access Control For Multi-Tenant Sites
Access Control & Intelligent Vehicle Screening
3 Reasons To Migrate To A New Access Control System
Featured white papers
How To Drive B2B Security & Operations With Smart Surveillance
Download
Wireless Security: Cut Costs Without Cutting Corners
Download
Hybrid Hyperconverged Systems Benefit Growing Storage and Retention Needs
Download