CEM Access Control Softwares
(33)
Browse Access Control Softwares
Access control software products updated recently
What You Need To Know About Open Source Intelligence (OSINT) For Emergency Preparedness?
Have you ever stopped to consider the volume of new data created daily on social media? It's staggering. Take Twitter, for instance. Approximately 500 million tweets are published every day, adding up to more than 200 billion posts per year. On Facebook, users upload an additional 350 million photos per day, and on YouTube, nearly 720,000 hours of new video content is added every 24 hours. While this overwhelming volume of information may be of no concern to your average social media user posting updates to keep up with family and friends, it's of particular interest to corporate security and safety professionals who are increasingly using it to monitor current events and detect potential risks around their people and locations—all in real-time. Meet the fast-paced and oft-confusing world of open-source intelligence (OSINT). What is Open Source Intelligence (OSINT)? The U.S. Department of State defines OSINT as, "intelligence that is produced from publicly available information and is collected, exploited, and disseminated promptly to an appropriate audience to address a specific intelligence requirement." The concept of monitoring and leveraging publicly available information sources for intelligence purposes dates back to the 1930s. The British Broadcast Corporation (BBC) was approached by the British government and asked to develop a new service that would capture and analyze print journalism from around the world. Monitoring and identifying potential threats Originally named the "Digest of Foreign Broadcast, the service (later renamed BBC Monitoring which still exists today) captured and analyzed nearly 1.25 million broadcast words every day to help British intelligence officials keep tabs on conversations taking place abroad and what foreign governments were saying to their constituents. OSINT encompasses any publicly accessible information that can be used to monitor and identify potential threats Today, OSINT broadly encompasses any publicly accessible information that can be used to monitor and identify potential threats and/or relevant events with the potential to impact safety or business operations. The potential of OSINT data is extraordinary. Not only can it enable security and safety teams to quickly identify pertinent information that may pose a material risk to their business or people, but it can also be captured by anyone with the right set of tools and training. OSINT for cybersecurity and physical threat detection Whether it be a significant weather event, supply chain disruptions, or a world health crisis few saw coming, the threats facing organizations continue to increase in size and scale. Luckily, OSINT has been able to accelerate how organizations detect, validate, and respond to these threats, and it has proved invaluable in reducing risk and informing decision-making – especially during emergencies. OSINT is typically shared in real-time, so once a situation is reported, security teams can then work on verifying critical details such as the location or time an incident occurred or provide the most up-to-date information about rapidly developing events on the ground. They can then continue to monitor online chatter about the crisis, increasing their situational awareness and speeding up their incident response times. OSINT applications OSINT can help detect when sensitive company information may have been accessed by hackers Severe weather offers a good example of OSINT in action. Say an organization is located in the Great Plains. They could use OSINT from sources like the National Weather Service or National Oceanic and Atmospheric Administration (NOAA) to initiate emergency communications to employees about tornado warnings, high winds, or other dangerous conditions as they are reported. Another common use case for OSINT involves data breaches and cyber-attacks. OSINT can help detect when sensitive company information may have been accessed by hackers by monitoring dark web messaging boards and forums. In 2019, T-Cellphone suffered a data breach that affected more than a million customers, but it was able to quickly alert affected users after finding their personal data online. OSINT is a well-established field with countless applications. Unfortunately, in an ever-changing digital world, it's not always enough to help organizations weather a crisis. Why OSINT alone isn't enough? One of the core challenges with leveraging OSINT data, especially social media intelligence (SOCMINT), is that much of it is unstructured and spread across many disparate sources, making it difficult to sort through, manage, and organize. Consider the social media statistics above. Assuming a business wanted to monitor all conversations on Twitter to ensure all relevant information was captured, it would need to both capture and analyze 500 million individual posts every day. Assuming a trained analyst spent just three seconds analyzing each post, that would amount to 1.5 billion seconds of labor—equivalent to 416,666 hours—just to keep pace. While technology and filters can greatly reduce the burden and help organizations narrow the scope of their analysis, it's easy to see how quickly human capital constraints can limit the utility of OSINT data—even for the largest companies. Challenges with OSINT OSINT data collection includes both passive and active techniques, each requiring a different level of effort and skill Additionally, collecting OSINT data is time-consuming and resource-intensive. Making sense of it remains a highly specialized skill set requiring years of training. In an emergency where every second count, the time required to sift through copious amounts of information takes far longer than the time in which an organization must take meaningful action to alter the outcome. Compounding the issue, OSINT data is noisy and difficult to filter. Even trained analysts find the need to constantly monitor, search, and filter voluminous troves of unstructured data tedious. Artificial intelligence and machine learning have helped weed through some of this data faster, but for organizations with multiple locations tasked with monitoring hundreds or thousands of employees, it's still a challenging task. Adding to the complexity, collecting OSINT data isn't easy. OSINT data collection includes both passive and active techniques, each requiring a different level of effort and skill. Passive vs Active OSINT Passive OSINT is typically anonymous and meant to avoid drawing attention to the person requesting the information. Scrolling user posts on public social media profiles is a good example of passive OSINT. Active OSINT refers to information proactively sought out, but it often requires a more purposeful effort to retrieve it. That may mean specific login details are needed to access a website where information is stored. Lastly, unverified OSINT data can't always be trusted. Analysts often encounter false positives or fake reports, which not only take time to confirm accuracy, but if they act on misinformation, the result could be damage to their organization's reputation or worse. So, how can companies take advantage of it without staffing an army of analysts or creating operational headaches? A new path for OSINT Organisations can leverage the benefits of OSINT to improve situational awareness and aid decision-making Fortunately, organizations can leverage the benefits of OSINT to improve situational awareness and aid decision-making without hiring a dedicated team of analysts to comb through the data. By combining OSINT data with third-party threat intelligence solutions, organizations can get a cleaner, more actionable view of what's happening in the world. Threat intelligence solutions not only offer speed by monitoring for only the most relevant events 24/7/365, but they also offer more comprehensive coverage of a wide range of threat types. What's more, the data is often verified and married with location intelligence to help organizations better understand if, how, and to what extent each threat poses a risk to their people, facilities, and assets. In a world with a never-ending stream of information available, learning how to parse and interpret it becomes all the more important. OSINT is a necessary piece to any organization's threat intelligence and monitoring system, but it can't be the only solution. Paired with external threat intelligence tools, OSINT can help reduce risk and keep employees safe during emergencies and critical events.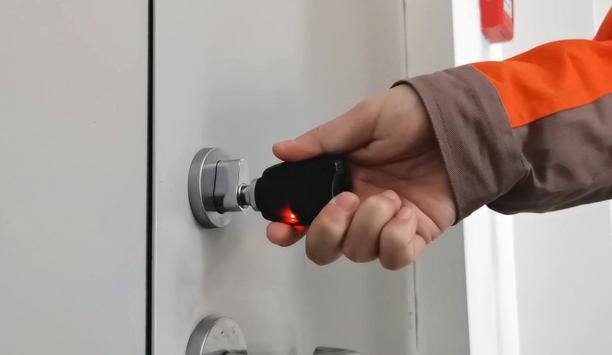 Key-Centric Access Management System: Providing The Highest Possible Levels Of Security
In daily work and life, various locks have always played the role of protecting asset safety. In different usage scenarios, the most appropriate lock must be selected to maximize benefits. In the past applications, the difficulties encountered by managers are as follows. Unlocking authority is difficult to control, unclear access records, emergency unlocking, and troublesome upgrade and installation. Through the following points, how the key-centric access management system solves such problems. Access management system The key-centric access management system, also known as intelligent passive electronic lock system, which is based on three elements: electronic keys, electronic cylinders and management software, can provide powerful and traceable access control. Each smart key is unique and cannot be copied, and in the event of loss or theft, these keys can be quickly disabled. Each smart key is unique and cannot be copied, and in the event of loss or theft, these keys can be disabledIn the process of using traditional mechanical locks, it is not difficult to find that it is quite complex to realize the access control of unlocking. The difficulty is that the keys can be copied at will, the use records are not clear, and the credibility of employees cannot be guaranteed... etc. For managers, this is a safety issue that cannot be ignored. Mechanical lock system And through the key-centric access management system, we can accurately assign access authority for each user, and set different access authority for locks in different areas. For example, we can set the XX user to have access to the archive room (A) from 10:00 on May 1, 2021 to 17:00 on June 1, 2021, within this time range. Outside this time range, there will be no unlock authority. The flexibility of the traditional mechanical lock system is insufficient. There is no clear record to determine who entered the area. It is usually a simple paper record that records the unlocking records of the employees. The authenticity and validity of the system need to be examined. In the key-centric access management system, when an employee unlocks the lock, the unlock record will be synchronized to the management terminal. Remote authorized unlocking With the key-centric access management system, remote authorized unlocking can be realized Through secondary records, managers can easily track employees and supervise employees' visits to each area. In daily work, there are often emergencies that require temporary visits to certain specific areas. If you encounter a situation where the distance is extremely long, and you don't have the key to that area, you can imagine how bad this is. The process of fetching the keys back and forth is time-consuming and laborious. With the key-centric access management system, remote authorized unlocking can be realized. You can apply for the unlocking authority through the mobile APP, or you can temporarily issue the unlocking authority for the area on the management terminal, which saves time and effort. When faced with the failure of ordinary mechanical locks to meet management needs, some managers can already think of upgrading their management system, that is, the intelligent access control system. Passive electronic locks But before making this decision, the manager will inevitably consider the various costs brought about by the upgrade, including installation costs (cable cost), learning costs, and maintenance costs. Since most of the universal intelligent access control systems on the market require wiring and power supply, the cost of transformation and upgrading is quite high for managers who have such a huge amount of engineering. The key-centric access management system is the 'gospel' for managers. Since passive electronic locks and ordinary mechanical locks have the same size, they can be directly retrofitted to existing hardware, and they can be replaced step by step simply and easily. At present, the key-centric access management system is being known and applied by more and more managers and enterprises. Application industries include, such as power utilities, water utilities, public security, telecommunication industry, transportation, etc.
Securing A Sustainable Future
The UK Government has set out an ambitious ten-point plan, known as the green industrial revolution, with an aim "to forge ahead with eradicating its contribution to climate change by 2050." This makes our government the first major economy to embrace such a legal obligation. Green recovery Acknowledging climate change and meeting net-zero is a demanding challenge especially for those affected by the pandemic. But the UK Government, with the launch of its aspiring strategy, is investing everything in its power to promote a 'green recovery.' Here, Reece Paprotny, Commercial Manager and Sustainability Champion at Amthal, highlights how the fire and security industry has an opportunity to use the current recovery period to explore its own sustainable journey and embrace the significance of environment, economic and social collaboration, transparency, and accountability. Employing sustainable technologies Pressure is mounting on construction to find ways to reduce emissions and help meet net-zero targets The perception is that COVID-19 presents a once-in-a-lifetime opportunity to re-write the existing rulebook. This is riding on the significance of changing public support for more environmentally friendly living opportunities, with associated cost savings, efficiencies, and cleaner industries. Innovative sustainable technologies are the key to kickstart this route to success. Nowhere can this be seen more than in the built environment, which currently contributes to 40% of the UK's carbon footprint. Pressure is mounting on construction to find ways to reduce emissions and help meet net-zero targets. This is through the entire life cycle of a building, to reduce their impact on the environment from planning stages, through build and demolition. Building the right environment By creating the right policy environment, incentives for innovation and infrastructure, the Government can encourage companies to seize the sustainable opportunities of new technologies and value chains linked to green sectors. They can accelerate the shift of current carbon-intensive economic and industrial structures onto greener trajectories, enabling the UK to meet global climate and development goals under the Paris Agreement on climate change and the 2030 Agenda for Sustainable Development. Transparent working practices Each industry sector is expected to engage and pledge its support to achieve the significant deadlines. Every company can make a difference, even with small steps towards a sustainable future. So while elements such as safety and security represent just one component of building the right sustainable environment, it paves the way to opening up our sector to greater efficiencies, transparent working practices, and encourages collaborative use of resources. Sustainability in security The security sector has a significant opportunity to incorporate 'going green' into its practices In fact, the security sector has a significant opportunity to incorporate 'going green' into their processes, and practices. This is right from product lifecycles to more environmentally friendly work practices when it comes to maintenance and monitoring services. When integrating environmentally friendly practices, starts with the manufacturing and production of the wide variety of systems in operation for the security sector. And some certifications and guidelines can be achieved, such as the ISO 14000 which looks into eliminating hazardous materials being used which in turn will reduce carbon footprint. Upgrading supply chain process Observing the complete supply chain and working with partners to reduce unnecessary travel, shipments, and transportation of products, can all contribute and create sustainable processes. In the maintenance and monitoring of products, it is essential installers and security specialists consider their own environmental impacts. Simple changes such as switching company vehicles to electric options for site visits can make a significant difference to climate change and improving air quality. Presenting sustainable ways of disposing of products at the end of their natural lifecycle is key to change in our sector. This is especially in the security industry where many customers will need a complete overhaul of outdated solutions or need systems upgrading due to changing threat levels. Sustainable evolution Progress is being made, specifically in the fire and security industry, in its sustainable evolution. Businesses are trying to develop a reputation for "sustainability" or "good corporate citizenship." And it has gone well beyond the theory to the practical, where companies recognize activities have an impact on the environment and are also reviewing the social and economic influences. Three pillars of sustainability In a recent interview, Inge Huijbrechts, the Global Senior Vice President for safety and security and Responsible Business at Radisson Hotel Groups sees her vision to combine safety, security, and sustainability. Inge focuses on three pillars, namely, Think People, Think Community, and Think Planet. Think People means that we "always care for the people in our hotels and our supply chain." So, in outwards communications, safety and security were always part of the Think People focus area. Think Community is caring and contributing in a meaningful way to communities where we operate. Finally, Think Planet makes sure that "our footprint on the environment is as light as it can be in terms of energy, water, waste, and carbon, and making sure that we incorporate sustainability into our value proposition." Moving forward Apprenticeship schemes are integral to 'think people' and have a role to play in the social impact on the security industry There are immediate actions that can be taken by companies in the security industry to support sustainable development, working right from within a company to supporting industry-wide initiatives. From a social perspective, at a foundation level, "Think People' can see the Living Wage Foundation as an example of a commitment to a team. This is for businesses that choose to go further and pay a real Living wage based on the cost of living, not just the Government minimum. Apprenticeship schemes are also integral to 'think people' and have a pivotal role to play on the social impact on the security industry. It addresses the sector-wide issue of finding employees with the right mix of skills to collaborate and meet discerning consumer demands for increasingly smart security solutions for homes and businesses. Impact of the full lifecycle of products From an environmental view, or 'think planet,' we need to collectively look at all elements of our industry, with a desire to analyze the impact of ingredients used, supply chain, or manufacturing alone, and also consider the full lifecycle of our selected products from creation to end of life. As Jamie Allam, CEO Amthal summarises, "This is a long-term, sustainable investment in our people, our products, and our business based on our values." "When put together, a social team which feels empowers and operates in environmental optimum working conditions is in a position to provide a great experience to our customers, creating an economic positive difference. It forms the basis of a sustainable sector vision for the security industry-wide to adopt." Taking action Amthal is taking action based on the ready-made universally agreed UN 17 Sustainable Development Goals. Also known as Global Goals, these are at the heart of the 2030 Agenda for Sustainable Development, adopted by all United Nations Member states. This agenda is a plan of action for people, the planet, and prosperity. By being an early adopter, we believe we can engage with customers, partners, and suppliers on these issues and generate opportunities to innovate for mutual and industry sector benefit. Together, we can contribute to building a more sustainable security sector and future, and contribute to the UK Government's green industrial revolution.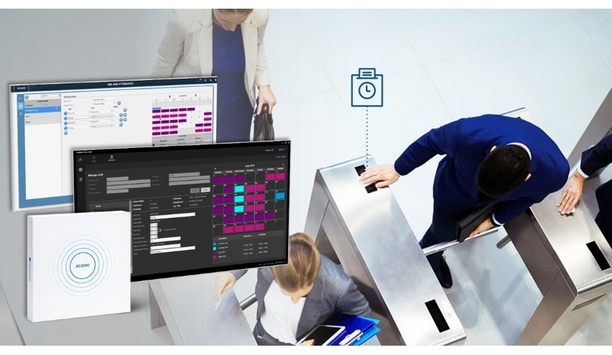 Johnson Controls Launches CEM Systems AC2000 V10.2 Security Management System With Enhanced Time & Attendance App
Johnson Controls has announced the release of CEM Systems AC2000 v10.2, which offers new features such as an enhanced Time & Attendance application, improved Pass Design, advanced room booking with access control and additional features that increase the performance and scope of the access control system suite. AC2000 v10.2 Time Hub CEM Systems' AC2000 Time Hub is an enhanced Time & Attendance workstation client and web application CEM Systems' AC2000 Time Hub is an enhanced Time & Attendance workstation client and web application. It helps AC2000 customer maximize their existing security infrastructure by going beyond access control, without the need for an additional Time & Attendance system. AC2000 Time Hub utilizes the existing AC2000 system to provide reliable timekeeping, an improved user experience and helps to avoid costly payroll errors, under or overstaffing and inefficient time recording. Integrated into the AC2000 system, Time Hub is a reporting method for the office manager/administrator who requires statistics on the entering and exiting of staff. The improved Pass Design application is another feature of AC2000 v10.2 that provides a more intuitive user interface, more control of badge designs and features which reduce the configuration time for passes. Security management system The Advanced Room Booking feature in AC2000 v10.2 improves resource management, ensuring that only the meeting organizer and invitees can access a meeting room, booked via Outlook, at the time required. The AC2000 Security Hub command and control application has been enhanced with enterprise map support, a new dashboard to display system metrics and a new Rooms tab for improved operational resource management. Building on the range of video, perimeter detection and lift interface integrations, AC2000 now offers new interfaces to Samsung CCTV, Southwest Microwave perimeter detection and KONE Destination.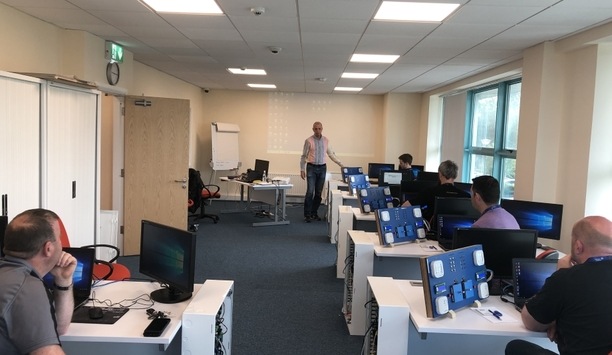 Johnson Controls Announces Opening Of New Dublin Showroom And Training Facility In Ireland
Tyco, the security products division of Johnson Controls, has announced the opening of its new state-of-the-art interactive showroom and training facility in Ireland. ACVS solutions Located in the Ballymount area of Dublin, the new showroom facility provides the opportunity for system integrators and their end-user clients to see live demonstrations of the innovative features and groundbreaking technology built-into the latest generation of Access Control and Video Surveillance (ACVS) solutions supplied under the Tyco umbrella. "In addition to in-depth demonstrations of specific products or software, we are now also able to show how easy it is for users to benefit from a totally integrated security solution via an interactive operational system," said Colm O'Brien, Tyco's ACVS Business Manager in Ireland. Unified Video Management He adds, "As an example, we are able to demonstrate the full capabilities of victor, our Unified Video Management application, which seamlessly synchronizes video surveillance with access control, fire, BMS, Drone Detection and mitigation, Radar, Gate Automation, intrusion and other systems, into one powerful, intuitive interface." The new facility also has a fully equipped training room with hands-on workstations to enable system integrators to learn how to offer their end-user clients maximum value from a wide range of solutions, including American Dynamics Victor & VideoEdge Video platforms, Exacq Video Management Software, Illustra cameras, Software House CCure Access Control, CEM Access Control Systems and Kantech Access Control platforms.
Tyco To Launch A Wide Range Of Access Control, Intrusion And Video Products At The Security Event 2019
Visitors to The Security Event will be among the first to see live demonstrations of some of the latest products to be launched by Tyco, the security division of Johnson Controls. A wide range of access control, intrusion and video products from the American Dynamics, Exacq, Illustra, Bentel, CEM Systems, DSC, Kantech, Software House and Visonic brands, which are supplied under the Tyco umbrella, will be on show on stand SE102. These include: Access Control Credential iotega, an all-in-one smart security and home automation platform for residential and small commercial properties A new camera to cloud solution which provides a cost-saving and efficient and method of managing IP cameras and securely storing video in the cloud. The recently launched Illustra Flex IR 30 x PTZ cameras which have adaptive IR illumination that adjusts the intensity of the IR in line with the operator controlled zoom setting of the camera. A new 8 channel VideoEdge Deep Intelligence Network Video Recorder (NVR), which utilizes machine learning techniques with the help of a powerful Graphic Processing Unit (GPU). This optimizes the ability of the NVR to display highly accurate video intelligence compared to standard methods of video analytics. Kantech EntraPass software which enables users to operate any number of doors where card access is required and provides support for a server based Go Pass mobile App that allows card holders to use their mobile phones as an access control credential. iotega, an all-in-one smart security and home automation platform for residential and small commercial properties. Commercial Security Exhibition Tyco is a Founding Partner of The Security Event which takes place at the NEC Birmingham on 9-11th April, 2019 and is intended to fulfill the need for a UK focused commercial security exhibition. "The opportunity to take an active role as a Founding Partner in an industry event which will be at a location which so many of our customers consider 'home', is extremely welcome," said Gordon Morrison, GB Sales Director for the Tyco Security Products access control and video brands. "The concept, focus and size of the show makes it ideal for us to showcase our unified fits with our requirements and plans for a major part of our business."
Related white papers
School Security Moves to the Cloud
Cloud-based Access Control And Occupancy Management To Safeguard Workplaces
Wireless Access Control eBook