Traka Access Control Softwares
(2)
Browse Access Control Softwares
Access control software products updated recently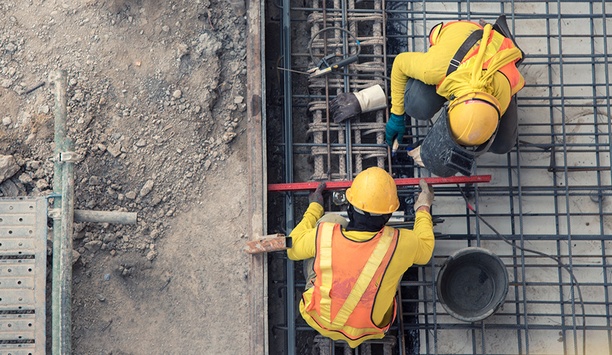 Top Things You Need To Include In Your Construction Site Security Checklist
One of the responsibilities of construction project managers is to account for risks during the initial planning for a project and mitigate them. With all the tools, construction materials, and heavy machinery during the initial stages of a project, the construction site is a dangerous place to be at. However, this is not the only risk that project managers need to protect a site from. With plenty of valuables both physical and virtual within a construction site, it is also a prime target for theft and arson. Improving the security of construction sites It is important now more than ever that construction business owners and project managers invest in improving the security of construction sites. After all, security on construction sites is for the protection not only of valuable assets but also of workers and members of the public. Investing in adequate resources for construction site security can prevent several issues, including: Theft of expensive tools and construction equipment Cybersecurity breaches leading to loss of sensitive information such as invoice data Arson resulting in loss of life and property Vandalism of construction site property Trespassing by unauthorized parties and exposure to construction site dangers Risks of injuries that can result in litigation and legal claims Identifying security issues Having a dedicated security team in place is a good first step in bolstering a construction site's security. They will be able to prevent theft, vandalism, and deter unauthorized personnel from entering the site. They can also identify security issues that can potentially arise and even respond quickly to accidents and other calamities should they occur. Having a dedicated security team in place is a good first step in bolstering a construction site's security For a better implementation of construction site security measures, it is critical that business owners and managers assess an assessment of the site itself. This will help identify both internal and external risks that can affect the site's security and guide project managers in putting systems in place to address them. Construction site security checklist To guide you, here is a sample template that you can use to form your own construction site security checklist. SECURITY COORDINATION YES NO 1. Does the site have designated security coordinators? 2. Are the security coordinators available for contact during non-business hours? 3. Does the construction site provide a means to contact the police, fire department, and other relevant authorities in case of emergencies? 4. Does the construction site have a written security plan, including procedures for specific scenarios? 5. If so, are construction site employees aware of the security plan? GENERAL MACHINERY YES NO 1. Are all machinery adequately marked? (Identification number, corporate logo, tags, etc.) 2. Have all the machinery been inventoried? (Serial number, brand, model, value, etc.) 3. Does the project have a list of the names of operators handling the machinery? 4. Are all the machinery fitted with immobilizers and tracking devices when appropriate? 5. Are all the machinery stored in a secure area with a proper surveillance system? 6. Are the keys to the machinery stored in a separate, secure area? TOOLS AND OTHER EQUIPMENT YES NO 1. Are all power tools and hand equipment marked? (Identification number, corporate logo, tags, etc.) 2. Have all power tools and hand equipment been inventoried? (Serial number, brand, model, value, etc.) 3. Are tools and equipment fitted with tags and tracking devices when appropriate? 4. Are tools and equipment stored in a secure place? INVENTORY CONTROL YES NO 1. Is there a system in place to check material inventory to ensure they are not misplaced or stolen? 2. Are there procedures in place for checking materials that go in and out of the construction site? 3. Is there a set schedule for checking materials and equipment? 4. If so, do the records show that the schedule is followed strictly? 5. Are all material suppliers arriving for delivery properly identified? (e.g license plates, driver's license, etc) CONSTRUCTION SITE PERIMETER YES NO 1. Is there a physical barrier in place to secure the site? 2. Is the number of gates kept to a minimum? 3. Are there uniformed guards at every gate to check personnel and vehicles entering and leaving the site? 4. Are security warnings displayed prominently at all entry points? 5. Are entry points adequately secured? (With industry-grade padlocks, steel chains, etc.) 6. Is there an alarm system? 7. Is the locking system integrated with the alarm? 8. Is the site perimeter regularly inspected? 9. Are "NO TRESPASSING" signs displayed prominently along the perimeter? LIGHTING AND SURVEILLANCE YES NO 1. Is there sufficient lighting on the construction site? 2. Is there a dedicated staff member assigned to check if the lighting is working properly? 3. Is the site protected by CCTV cameras? 4. Are there signs posted on site indicating the presence of security cameras? 5. Are there motion detection lights installed on-site? INTERNAL CONTROLS YES NO 1. Is there a policy on employee theft? 2. Are employees aware of the policy? 3. Are employees required to check in and check out company properties when using them? 4. Are staff members encouraged to report suspicious activity? 5. Is there a hotline employees can call to report security lapses and breaches? SITE VISITORS YES NO 1. Are visitors checking in and out? 2. Are vehicles entering and exiting the site recorded? CYBERSECURITY YES NO 1. Are the construction site's documents and other sensitive data stored in the cloud securely? 2. Does the company have a strong password policy? 3. Are asset-tracking data accessible online? 4. Are confidential documents and data regularly backed up? 5. Are employees well-informed about current cyberattack methods such as phishing? Security is a serious business in construction. Because of the dangers already present on your construction site, a lapse in security can have devastating effects on your business's operations. Not only do you risk losing money in a security breach, but more importantly, you also risk endangering the lives of your site's personnel and third parties. Business owners and project managers need to make a concerted effort to educate employees about security and double down on their best practices for protecting their sites.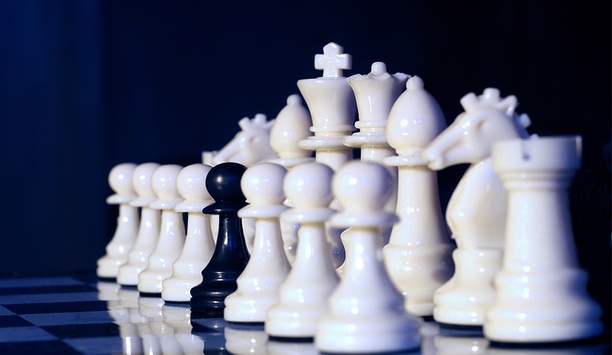 How To Build An Insider Threat Program
Insider threat programs started with counter-espionage cases in the government. Today, insider threat programs have become a more common practice in all industries, as companies understand the risks associated with not having one. To build a program, you must first understand what an insider threat is. An insider threat is an employee, contractor, visitor or other insider who have been granted physical or logical access to a company that can cause extensive damage. Damage ranges from emotional or physical injury, to personnel, financial and reputational loss to data loss/manipulation or destruction of assets. Financial and confidential information While malicious insiders only make up 22% of the threats, they have the most impact on an organization Most threats are derived from the accidental insider. For example, it's the person who is working on a competitive sales pitch on an airplane and is plugging in financial and confidential information. They are working hard, yet their company's information is exposed to everyone around them. Another type of insider, the compromised insider, is the person who accidentally downloaded malware when clicking on a fake, urgent email, exposing their information. Malicious insiders cause the greatest concerns. These are the rogue employees who may feel threatened. They may turn violent or take action to damage the company. Or you have the criminal actor employees who are truly malicious and have been hired or bribed by another company to gather intel. Their goal is to gather data and assets to cause damage for a specific purpose. While malicious insiders only make up 22% of the threats, they have the most impact on an organization. They can cause brand and financial damage, along with physical and mental damage. Insider threat program Once you determine you need an insider threat program, you need to build a business case and support it with requirements. Depending on your industry, you can start with regulatory requirements such as HIPAA, NERC CIP, PCI, etc. Talk to your regulator and get their input. Everyone needs to be onboard, understand the intricacies of enacting a program Next, get a top to bottom risk assessment to learn your organization's risks. A risk assessment will help you prioritize your risks and provide recommendations about what you need to include in your program. Begin by meeting with senior leadership, including your CEO to discuss expectations. Creating an insider threat program will change the company culture, and the CEO must understand the gravity of his/her decision before moving forward. Everyone needs to be onboard, understand the intricacies of enacting a program and support it before its implemented. Determining the level of monitoring The size and complexity of your company will determine the type of program needed. One size does not fit all. It will determine what technologies are required and how much personnel is needed to execute the program. The company must determine what level of monitoring is needed to meet their goals. After the leadership team decides, form a steering committee that includes someone from legal, HR and IT. Other departments can join as necessary. This team sets up the structure, lays out the plan, determines the budget and what type of technologies are needed. For small companies, the best value is education. Educate your employees about the program, build the culture and promote awareness. Teach employees about the behaviors you are looking for and how to report them. Behavioral analysis software Every company is different and you need to determine what will gain employee support The steering committee will need to decide what is out of scope. Every company is different and you need to determine what will gain employee support. The tools put in place cannot monitor employee productivity (web surfing). That is out of scope and will disrupt the company culture. What technology does your organization need to detect insider threats? Organizations need software solutions that monitor, aggregate and analyze data to identify potential threats. Behavioral analysis software looks at patterns of behavior and identifies anomalies. Use business intelligence/data analytics solutions to solve this challenge. This solution learns the normal behavior of people and notifies security staff when behavior changes. This is done by setting a set risk score. Once the score crosses a determined threshold, an alert is triggered. Case and incident management tools Predictive analytics technology reviews behaviors and identifies sensitive areas of companies (pharmacies, server rooms) or files (HR, finance, development). If it sees anomalous behavior, it can predict behaviours. It can determine if someone is going to take data. It helps companies take steps to get ahead of bad behavior. If an employee sends hostile emails, they are picked up and an alert is triggered User sentiment detection software can work in real time. If an employee sends hostile emails, they are picked up and an alert is triggered. The SOC and HR are notified and security dispatched. Depending on how a company has this process set-up, it could potentially save lives. Now that your organization has all this data, how do you pull it together? Case and incident management tools can pool data points and create threat dashboards. Cyber detection system with access control An integrated security system is recommended to be successful. It will eliminate bubbles and share data to see real-time patterns. If HR, security and compliance departments are doing investigations, they can consolidate systems into the same tool to have better data aggregation. Companies can link their IT/cyber detection system with access control. Deploying a true, integrated, open system provides a better insider threat program. Big companies should invest in trained counterintelligence investigators to operate the program. They can help identify the sensitive areas, identify who the people are that have the most access to them, or are in a position to do the greatest amount of harm to the company and who to put mitigation plans around to protect them. They also run the investigations. Potential risky behavior Using the right technology along with thorough processes will result in a successful program You need to detect which individuals are interacting with information systems that pose the greatest potential risk. You need to rapidly and thoroughly understand the user's potential risky behavior and the context around it. Context is important. You need to decide what to investigate and make it clear to employees. Otherwise you will create a negative culture at your company. Develop a security-aware culture. Involve the crowd. Get an app so if someone sees something they can say something. IT should not run the insider threat program. IT is the most privileged department in an organization. If something goes wrong with an IT person, they have the most ability to do harm and cover their tracks. They need to be an important partner, but don't let them have ownership and don't let their administrators have access. Educating your employees and creating a positive culture around an insider threat program takes time and patience. Using the right technology along with thorough processes will result in a successful program. It's okay to start small and build.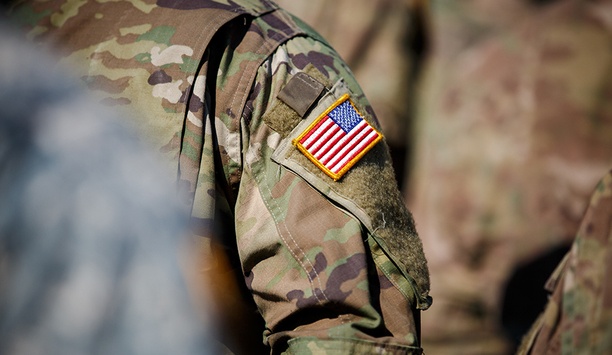 A Veteran's Point Of View: Physical Security Sector Is A Natural Fit For The Military
Growing up, I was surrounded by the military way of life as my father was a Captain in the Marine Corps during the Vietnam War and my grandfather and uncles all served in the military. Even from a young age, I knew I was going to serve our country. My 22-year career in the military includes serving in the United States Air Force, the California Air National Guard and as a reservist assigned to an active-duty Air Force unit. Training and development operations Over the course of my military career, I held a variety of assignments from starting out as a Gate Guard to becoming a Flight Chief and Non-Commissioned Officer in Charge (NCOIC) of a Security Forces section. I retired from the military as a Master Sergeant. After my deployment to Afghanistan, I joined Allied Universal as a security director. My 17-year career at Allied Universal encompasses roles including Service Manager and General Manager at the West Los Angeles Branch and leading the Training and Development operations and Fire Life Safety Division. In 2008, I was tasked to develop and implement the company's Healthcare Division. Attaining meaningful employment opportunities Below are just a few reasons why the physical security sector is a natural fit for military veterans: Self-Discipline and Organization Coveted in Security Sector - I believe that the skills learned in the military, such as self-discipline and organization, have provided the necessary tools to be successful. I truly enjoy working with other veterans at my company as we all know that we can count on each other to get the job done right. This bond and sense of commitment to each other is always there. Multi-faceted Career Paths Available - The security sector also offers veterans the ability to attain meaningful employment opportunities with multi-faceted career paths. A veteran's background and experience are highly valued in this sector and there are many positions to match our skill sets and expertise. The responsibility we have for those in our charge is really not any different than what we have learned in the military. Team Players - Teamwork is a lesson all military veterans learn. In the military, you live and work together, and are taught to support your team members and efficiently collaborate with the people around you. This is an invaluable skill in the security sector whether you are seeking an entry level or management position. No Military to Civilian Decoder Needed - Veterans need a 'military to civilian decoder' system to help explain the significance of their military skills and how they translate to the general employment landscape. The physical security sector, however, understands the language of the military and don't generally require that military responsibilities be coded into language that non-military can understand. Securing mid-Level appointments The physical security sector features a wide variety of jobs from entry level, middle management to senior positions. A retired veteran with a pension may look to the security sector for part-time or full-time entry level work. Other former military, who are not eligible for retirement benefits, may secure mid-level appointments with the goal of climbing the ladder to the highest rungs. The flexibility and opportunity are unparalleled in the security sector. Veterans generally enter the workforce with identifiable skills that can be transferred to the physical security world and are often skilled in technical trends pertinent to business and industry. And what they don't know, they are eager to learn - making them receptive and ready hires in physical security environments that value ongoing learning and training.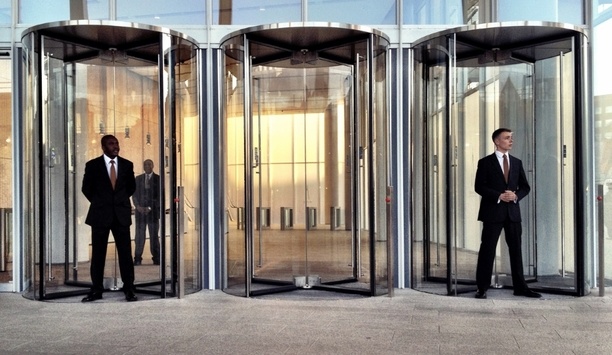 Traka ensures compliant key holding services for Guarding UK
Traka is the key management solution of choice for leading multi-sector business protection management company, Guarding UK, ensuring compliant key holding services and integrated audit control capability. Guarding UK manages nearly 1,500 sites across the UK, protecting in the region of £40bn worth of assets at commercial, corporate and residential sites across industry sectors including central London premier sites, retailers, property owners and management agents, together with airports and airlines. Employing around 800 staff, Guarding UK installed bespoke-in-design Traka systems to uphold a pledge to customers for compliant and secure key holding, with remote accountability enabled to ensure keys are managed and available instantly by authorized personnel. Says Mick Spring, Guarding UK, Head of Mobile Services: "Guarding UK prides itself on being recognized as amongst the best leading security company in the country." Dedicated audit control Guarding UK has installed key cabinets which are designed for organizations with a high key turnover "We are constantly monitoring our resources and systems to not only ensure compliance, but also create a culture that supports our teams to provide a superior service. Traka is a testament to this ambition, providing a unique way for customers to trust us to manage their keys effectively. Having an ability to work with us right from the initial design of a system was what really appealed, allowing us to incorporate different tracking attributes, with full visibility of key whereabouts at any given time." "Should a key holder need to attend a site, we can provide all details of the call out with dedicated audit control, including specific time, which can all be instantly emailed for business reporting." On-site, Guarding UK has currently installed Traka's L-Touch key cabinets, which are specifically designed for larger organizations with a high key turnover. High-quality protection management Working with specialist TrakaWEB Software, allowed for dedicated audit control capability, including notifications when keys are not returned, presenting instant traceability and reporting. Lee Payne, Market Development Manager for Traka UK: "Guarding UK is at the forefront of high-quality protection management and has managed to maintain this leading industry position through a commitment to compliance and continuous improvement across its sector offerings and service excellence." "Within Guarding UK obligation to key holding, the adaptability of Traka technology allows us to create a solution that could not only enhance key management but also improve communications, operations and workflow, enabling staff to present a seamless team approach. The audit trail capability presents a system that can be relied on 24 / 7 / 365 for the ongoing benefit and peace of mind security of all Guarding UK customers."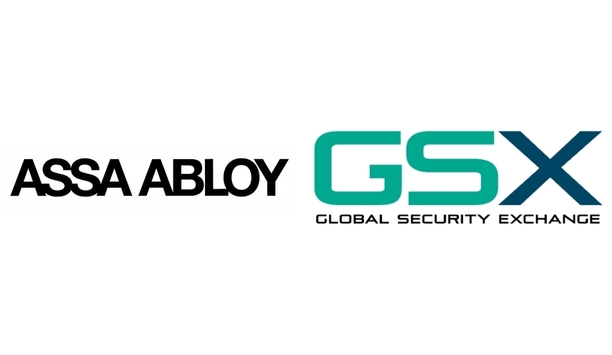 ASSA ABLOY To Showcase Innovative Life Safety And Security Solutions At GSX 2019
On September 8–12 in Chicago, ASSA ABLOY will show GSX 2019 attendees the latest innovations in their security and life safety offerings. They'll also hold special events and educational opportunities for conference attendees at their booth, #1303. "New challenges are always on the horizon, so security professionals need to stay ahead of changing conditions and have access to cutting-edge solutions," said Mark Duato, Executive Vice President of Aftermarket Solutions at ASSA ABLOY Door Security Solutions. "We're proud to be at GSX again this year and support professionals across education, government, healthcare, commercial and multi-family security in staying ahead of what's next for the industry." Proactive solutions for security ASSA ABLOY is making access more convenient by extending electronic solutions to openings in commercial facilities At GSX 2019, visitors to the ASSA ABLOY booth will experience the latest products to help them better secure, manage and control their spaces. ASSA ABLOY is making access more convenient by extending electronic solutions to openings in commercial facilities and multi-family residences. For example, the award-winning Adams Rite G100 digital glass door lock with Aperio wireless technology offers a surface-mount solution for interior all-glass doors that integrates with existing software. Now glass openings can utilize single-card or dual-factor authentication without the need for cutting and drilling to install the lock. The latest keypad access product by Yale, the nexTouch Keypad Exit Trim, easily upgrades exit devices with keyless technology in commercial, multi-use and multi-family spaces. This scalable solution functions as a stand-alone keypad lock, or it can be integrated with a data-on-card or wireless access system. Enhancing security in educational facilities ASSA ABLOY combines security with cost effectiveness so that safety solutions can be implemented at scaleASSA ABLOY also remains committed to enhancing security in educational facilities. Their award-winning attack-resistant doors are tested according to the FBI's active shooter report and can withstand a four-minute attack by an assailant using a variety of tools and weapons. ASSA ABLOY combines security with cost effectiveness so that safety solutions can be implemented at scale. "GSX 2019 is a great opportunity to show a range of stakeholders in various industries how ASSA ABLOY can help them strengthen life safety and security at their facilities," explained Jeff Huggins, VP Government Programs & National Accounts, ASSA ABLOY, Door Security Services. "Our activities and interactive displays onsite will also allow visitors to deepen their knowledge and discover new ways to better secure their spaces, and they'll even have the opportunity to give back to our brave military members." Contributing for military ASSA ABLOY will feature hands-on activities and informational opportunities at their booth. On September 11, they will offer an opportunity for GSX attendees to give back to those who sacrifice for our freedoms by hosting a USO Bag Build in their booth. Attendees can pack supplies for military, who transit through the Chicago USO centersFrom 12 – 4 p.m. CT, attendees can pack supplies for military, who transit through the Chicago USO centers, including weekly graduates from the US Navy's boot camp at Great Lakes and transiting troops who may be en route to or returning from deployments at locations across the globe. Training and education resources At the in-booth Technology Center, visitors can explore the: Customer Support App center, where attendees can view interactive videos, chat with technicians and review troubleshooting resources. BILT app kiosk, which showcases easy-to-use 3D installation instructions for ASSA ABLOY products. ASSA ABLOY Academy for training and education resources. Openings StudioTM kiosk, where attendees can preview integrative BIM software tools for designing, building and managing openings that can be used throughout the lifecycle of a building. ASSA ABLOY Group companies will also be onsite, including ABLOY (booth#2523), Ameristar Perimeter Security (booth#1413), HID Global (booth#1503) and Traka (booth#1213).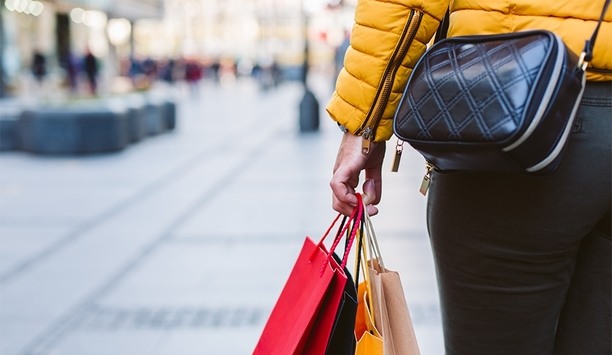 Using Better Security Management Systems To Overcome Retail Industry Challenges
With the recent news headlines about store closures and the collapse of well-known chains, alongside clear adjustments in business strategy amongst established high street favorites, there is no denying that the UK retail industry is under huge pressure. A recent report suggests growing issues are leading some retailers to increase risk-taking in the supply chain. But here, Steve Bumphrey, Traka UK Sales Director, looks at ways to help retailers embrace the storm, including paying attention to security, management processes and efficient customer focus. Challenges plaguing retail industry It's been an awful year to date for UK retail if you believe the cacophony of negative headlines about the health of the UK economy and the confidence levels of the UK consumer. The sector is facing huge challenges in dealing with the evolution in on-line and smart mobile retailing The sector is undoubtedly facing huge challenges in dealing with the evolution in on-line and smart mobile retailing. Further concerns include an unwillingness of policymakers to address the changing retail environment and how business rates and general business taxation and regulation is making a difficult situation worse. Supply Chain Risk Report According to the latest Global Supply Chain Risk Report, published by Cranfield School of Management and Dan & Badstreet, those under pressure, are now facing increased exposure to risk if they are forced to cut costs in their supply chain. The report cites data for the retail sector that shows increased levels of risk-taking since Q4 2018, with retailers reporting high levels of dependency on suppliers and indicating a propensity to off-shore to low-cost, high-risk countries where suppliers are more likely to be financially unstable. In-Store technology revolution The underlying evolution of technology taking hold of the retail industry and consequential changing consumer behavior is what is really forcing the industry to step up and act. This is not only in the shift to online and smart mobile purchases, but also with the increased use of technology in store. Self-scanning and checkouts In a bid to enhance the physical shop experience, especially in supermarket outlets across the UK, retailers are increasingly giving customers autonomy with self-scanners and checkouts and need to be able to trust them to ensure an honest transaction. And for the shoppers, this dependency on technology and not human interaction to complete a shop means scanners must be instantly available and ready for use. Many different underlying competing challenges impact the retail industry Compensators At the recent British Retail Consortium's 'Charting the Future' conference, looking at retail crime and security, Dr Emmeline Taylor, a criminologist at the City University of London identified in self -service shops, several new types of 'offenders' such as so-called 'compensators' including the atypical 'frustrated consumer' who, "fully intended to pay but were unable to scan an item properly", adding to the security challenge. There are clearly many different underlying competing challenges impacting the retail industry. Arguably, the increase in technology and autonomous shopping, where less staff are present (or staff cuts planned) throws up more vulnerabilities, such as the opportunity for store theft. Use of body cameras Staff needs emerging technology such as body cameras to act as a deterrent to crime and keep employees safe Furthermore, staff may need greater use of emerging technology such as body cameras to act as a deterrent to crime and help keep employees safe. In essence, prevention is better than cure, and it's certainly cheaper. Whether combating crime physically or online, or looking to find ways to counter the high street trends, working together, sharing information and taking a more holistic approach will help the development of a shared language between retailers. Retail Banking It is also here where common approaches can help to deliver on efficiencies, in time, resource and budget that can serve to operate right through the supply chain, and minimize, or even negate the need to take any risks. It can even serve to enhance the customer experience, increasing confidence in the shopping environment. Of course, when discussing the high street, it is not just the department stores and chains that are feeling the impact. Well known banks are also having to redefine their priorities and role on the high street, with customers (especially younger generations) demanding a more efficient service than ever before. Well known banks are also having to redefine their priorities and role on the high street Asset protection Leading the way is Nationwide, globally renowned building society, which prides itself on being one of the largest savings providers and mortgages provider in the UK, promoting itself as running purely for the benefit of its customers, or 'members.' Richard Newland, Director of Branch & Workplace Transformation at Nationwide said, "Even more than getting a good 'deal' from a building society, the quality of our welcome, or our renowned level of service, we make sure our members feel safe with us, enough to trust us with their greatest assets. We are doing everything we can to evolve our business and focus our efforts on providing the best and most secure services that people value." Key management systems Traka has supported Nationwide with the introduction of dedicated key management systems So committed to its branch network, it has pledged to its 15 million members that every town and city with a Nationwide branch, will still have one for at least the next two years. A bold statement in today's climate. Traka has supported Nationwide with the introduction of dedicated key management systems, moving its branch network into a more digital system. Keys no longer need to leave site and the audit trail capability has helped to remove the manual paper recording, allowing status of keys to be established instantly, at any time. Changes in retail market This example, together with Traka's portfolio of high street brands and globally renowned department stores that cannot be named for security reasons, demonstrates the need for retailers to embrace the need for change, both from a product offering and operational running perspective to achieve aspirations of resonating with customers. They also prove the opportunities for success, in an unquestionable difficult market environment. If retailers can listen to customers and respond accordingly, taking into consideration staff safety and security, alongside an ability to respond quickly to personalized enquiries and expectations. This way, perhaps, the current environment can be seen as an opportunity to innovate and embrace technology to form the high street of the future.
Featured white papers
Financial Institutions Require Future-Ready Physical Security Technologies
Download
Understanding The Trade-Off Between Image Resolution And Field Of View
Download
A Blind Spot In Governance, Risk And Compliance
Download