IR Recognition Systems Access Control Readers
(1)
Browse Access Control Readers
Access control reader products updated recently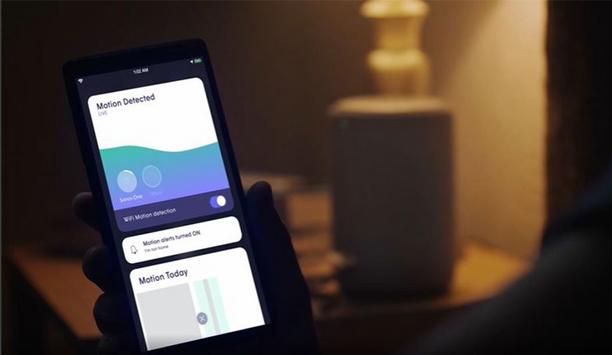 Wireless Technology Is Transforming Motion Detection
Motion detection is a key feature of security systems in residential and commercial environments. Until recently, systems have relied heavily on closed circuit television (CCTV) and passive infrared (PIR) sensors, which both require significant investment and infrastructure to install and monitor. Developments in wireless technology are increasing home security possibilities. Few years ago, these developments led Cognitive Systems to discover that the wireless signals surrounding oneself can be used to detect motion. Known in the wireless industry as WiFi sensing, this technology brings many benefits that other motion detection solutions have not been able to provide. The working of WiFi sensing At Cognitive Systems, the company has used WiFi sensing technology to develop a motion detection solution called WiFi Motion™, which measures and interprets disruptions in RF signals transmitted between WiFi devices. When movement occurs in a space, ripples in the wireless signals are created. WiFi Motion interprets these ripples and determines if an action, such as sending a notification, is needed. Enabling this functionality in a space is incredibly simple. With a software upgrade to only one's WiFi access point (or mesh router), motion sensing capabilities are layered into one's WiFi network. Existing connected WiFi devices then become motion detectors without detracting from their original functions or slowing down the network. Using artificial intelligence (AI), WiFi Motion establishes a benchmark of the motionless environment and learns movement patterns over time, which could be used to predict trends. This allows unusual movement patterns to be detected with greater accuracy while decreasing the potential for costly false alerts. WiFi Motion requires no line-of-sight or installation WiFi sensing and other home monitoring solutions All of these capabilities are made possible by WiFi sensing and together create a motion detection system that provides unparalleled accuracy, coverage, privacy and affordability compared to other solutions on the market. PIR integration is far more complex and imposes electronic and physical design restrictions compared to WiFi sensing. In terms of placement, PIR systems are difficult to install, requiring line-of-sight and a device in every room for localization. WiFi Motion requires no line-of-sight or installation and is also a scalable solution compared to PIR. Much like cameras, PIRs can only cover so much space, but WiFi Motion can cover the entire home and even detect motion in the dark and through walls, without adding additional devices to the home. WiFi Motion detects less distinguishing context than cameras and microphones, but more context than regular PIR sensors for the perfect balance of privacy and highly accurate motion detection. Privacy solution While cameras have been the security solution for years, WiFi Motion offers a more affordable solution that can rival the privacy and coverage capabilities of even the most high-end cameras. With such a wide coverage area, one might think that WiFi sensing infringes on privacy, but actually, the opposite is true. With WiFi Motion, the contextual information collected cannot be used to identify a specific individual, unlike cameras which can clearly identify a person's face or microphones, which can identify a person's voice. It is different from other smart home security options that use cameras and microphones because it only senses motion using WiFi signals - it doesn't "see" or "listen" like a camera or microphone would. This provides opportunities for added security in spaces where privacy might be a concern and installing a camera may not be a comfortable solution, such as bathrooms and bedrooms. The data collected is also anonymized and highly encrypted according to stringent industry privacy standards. Existing connected WiFi devices then become motion detectors Additional WiFi sensing applications Since WiFi sensing technology requires no additional hardware or subscription fees, it is much more affordable than other motion detection solutions. It can be used as a standalone solution, or it can be easily layered into more complex systems. This ease of integration, scalability and relatively low cost brings a lot of potential for various applications. Motion detection can trigger other smart devices in the network to turn lights on or off In eldercare, for example, WiFi sensing can be used to help seniors live comfortably in their homes for as long as possible. With the increasing aging population and high costs associated with care homes, the market for this application is considerable. Caregivers can use an app to monitor movement in their loved one's home and be alerted about unusual movement patterns that could indicate a concern. For smart homes and other environments that have a network of smart devices, the artificial intelligence (AI) component of the technology allows for improvements to automated features. Motion detection can trigger other smart devices in the network to turn lights on or off or make adjustments to the temperature in a room. Security for the commercial sector For office buildings and other commercial properties, it is easy to see how all of these features could be scaled up to offer a highly accurate and cost-effective motion sensing and smart device automation solution. Cognitive Systems is closely involved with the development of WiFi sensing technology, working with various industry groups to establish standards and help it reach its full potential. WiFi Motion is merely the tip of the iceberg in terms of motion sensing possibilities, but its applications in the world of security are undeniably compelling. It is an exciting time for the wireless industry, as one works with stakeholders in the security space to explore everything this technology can do.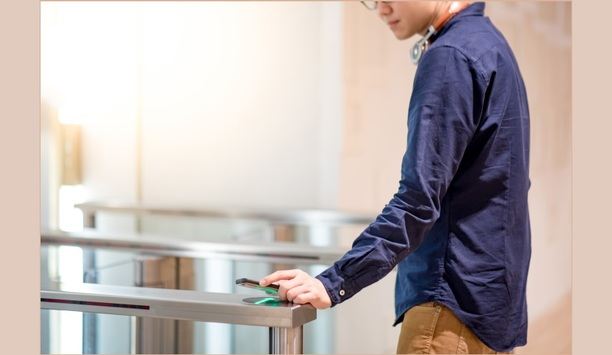 The Growth Of The Mobile Access Card Market In 2020
The emergence of smartphones using iOS and Android is rapidly changing the landscape of the IT industry around the world. Several industries, such as digital cameras, car navigation, MP3, and PNP, have been replaced by equivalent or even better performance using smartphones. Smartphones provide increasing portability by integrating the functions of various devices into a single unit which allows them to connect to platforms with network-based services and offer new services and conveniences that have never been experienced before. These changes have expanded into the access control market. Although not yet widespread, 'Mobile access cards' is one of the terminologies that everyone has been talking about. RF cards used for access security are being integrated into smartphones just as digital cameras and MP3s were in the past. While people might forget their access cards at home in the morning, they seldom forget their smartphones. Using smartphones for access control increases entry access reliability and convenience. Mobile/smartphone access control A key aspect of mobile credential is that it makes it possible to issue or reclaim cards without face-to-face interaction As in other markets, the combination of smartphones and access cards is creating a new value that goes beyond the simple convenience of integration enhancing the ability to prevent unauthorized authentication and entrance. People sometimes lend their access cards to others, but it is far less likely they might lend their smartphone with all their financial information and personal information – to another person. This overcomes an important fundamental weakness of RF cards. Another valuable aspect of mobile credential is that it makes it possible to issue or reclaim cards without face-to-face interaction. Under existing access security systems, cards must be issued in person. Since card issuance implies access rights, the recipient's identification must be confirmed first before enabling the card and once the card has been issued, it cannot be retracted without another separate face-to-face interaction. Mobile access cards In contrast, mobile access cards are designed to transfer authority safely to the user's smartphone based on TLS. In this way, credentials can be safely managed with authenticated users without face-to-face interaction. Mobile cards can be used not only at the sites with a large number of visitors or when managing access for an unspecified number of visitors, but also at the places like shared offices, kitchens and gyms, currently used as smart access control systems in shared economy markets. The market share of mobile access cards today is low even though the capability can offer real benefits to users and markets. While the access control market itself is slow-moving, there are also practical problems that limit the adoption of new technologies like mobile access cards. Use of Bluetooth Low Energy technology While NFC could be an important technology for mobile credential that is available today on virtually all smartphones, differences in implementation and data handling processes from various vendors prevents universal deployment of a single solution to all devices currently on the market. Accordingly, Bluetooth Low Energy (BLE) has been considered as an alternative to NFC. Bluetooth is a technology that has been applied to smartphones for a long time, and its usage and interface are unified, so there are no compatibility problems. However, speed becomes the main problem. The authentication speed of BLE mobile access card products provided by major companies is slower than that of existing cards. Enhancing credential authentication speed Authentication speed is being continuously improved using BLE's GAP layer and GATT layers The second problem is that mobile access cards must be accompanied by a supply of compatible card readers. In order to use mobile access cards, readers need to be updated but this is not a simple task in the access control market. For 13.56 MHz smart cards (which were designed to replace 125 kHz cards), it has taken 20 years since the standard was established but only about half of all 25 kHz cards have been replaced so far. Legacy compatibility and the need for equivalent performance, even with additional benefits, will drive adoption timing for the Access Control market. While BLE technology helps resolve the compatibility problem of mobile access cards, it can identify some breakthroughs that can solve the speed problem. Authentication speed is being continuously improved using BLE's GAP layer and GATT layers, and new products with these improvements are now released in the market. Making use of key improvements allows Suprema's mobile access card to exhibit an authentication speed of less than 0.5 seconds providing equivalent performance to that of card-based authentication. AirFob Patch MOCA System's AirFob Patch addresses the need for technological improvements in the access control market in a direct, cost effective, and reliable way – by offering the ability to add high-performance BLE to existing card readers – enabling them to read BLE smartphone data by applying a small adhesive patch approximately the size of a coin. This innovative breakthrough applies energy harvesting technology, generating energy from the RF field emitted by the existing RF reader – then converting the data received via BLE back into RF – and delivering it to the reader. By adding the ability to use BLE on virtually any existing RF card reading device, MOCA allows greater ability for partners and end users to deploy a technologically-stable, high performance access control mobile credential solution to their employees, using devices they already own and are familiar with. Adding MOCA AirFob Patch eliminates the need to buy and install updated readers simply to take advantage of mobile credential, lowering costs and risks, and increasing employee confidence and convenience. Growth forecast of mobile access card market in 2020 In 2020, forecasts show that the mobile access card market will grow far more rapidly Several companies have entered the mobile access card market, but they have not set up a meaningful product solution stream until 2019. In 2020, forecasts show that the mobile access card market will grow far more rapidly. Reviewing new entries into the market allows identification of the latest products that provide improving solutions to compatibility and speed problems. MOCA AirFob Patch addresses development plans in process today that overcome the legacy installed base of card readers – allowing rapid creation of an environment that can make immediate use of BLE mobile access cards. Integrated mobile digital ID With proven usability and within suitable environments, mobile access cards will also begin to make inroads into other markets, not just the access control market. In the sharing economy market, which seeks access management without face-to-face interaction, the integrated mobile digital ID led by the 'DID Alliance' will serve as a technical tool that can be used in access authentication – forging increasing links between the access control and digital ID markets.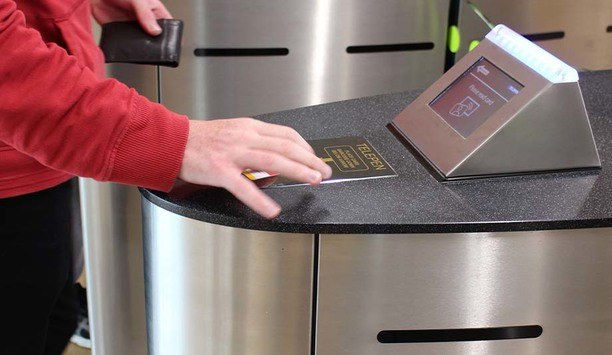 Entrance Control Vs Access Control: Similarities And Differences
Entrance control and access control - of the physical kind - are common terms in the security industry which are often used interchangeably, but should they be? Having worked both sides of the fence, with previous roles at TDSi and HID and now the Major Accounts and Marketing Manager at Integrated Design Limited, Tony Smith highlights the subtle but important differences between these two terms and the systems they refer to, outlining how they should work together to achieve optimal security. Access control is a system which provides discriminating authentication Access control provides a discriminating authentication process and comprises the software or hardware that defines the criteria for acceptance or denial Used to describe a system which performs identification of users and authentication of their credentials (deciding whether or not the bearer of those credentials is permitted admission) access control is an incredibly broad term. Access control provides a discriminating authentication process and comprises the software or hardware that defines the criteria for acceptance or denial of an individual to a restricted area. Entrance control – such as security turnstiles - takes the output of that validation and has the capability to see whether that criteria is being adhered to, either granting or denying access as appropriate. Entrance control is the hardware responsible for keeping people honest If access control verifies authorized personnel using their credentials – their face, fingerprints, PIN number, fob, key card etc – and decides whether or not they are permitted access, entrance control is the hardware which enforces that decision by making users present their credentials in the correct way, either opening to allow pedestrian access or remaining closed to bar entry and potentially raising an alarm. For example, a card reader acts as an access control device, recognizing the card holder as having the correct permissions and saying 'yes, this person can pass'. But, it's the entrance control system – a turnstile, for example – which actually physically allows or denies access. Physical access and video surveillance Some entrance control systems don't feature a physical barrier, however. Fastlane Optical turnstiles will not physically stop an unauthorized person from passing through, and instead alarm when someone fails to present valid credentials, alerting security staff that a breach has occurred. These kinds of turnstiles are suited to environments which just need to delineate between the public and secure side of an entrance, with less need to physically prevent unauthorized users from entering. State of the art access control integrations have been installed for award-winning complex, The Bower It's also possible to capture video footage of any incidents, allowing security personnel to identify users failing to abide by the access control system's rules, using It's also possible to capture video footage of incidents, allowing security personnel to identify users failing to abide by access control system rules the footage to decide on the level of response required. The breach could have been the result of a member of staff being in a hurry and failing to show their card before passing through, in which case they can be reminded about the security protocol. Or, it could be an unidentified person who needs to be escorted from the premises. Entrance control and access control working together For optimum security, access control and entrance control should work together, with the entrance control system enhancing the use of the access control system, making it more efficient and better value for money. The two can't effectively operate without each other. Security turnstiles, for example, require something to tell them that someone is about to enter – the access control system does this – and, the access control system needs a method of stopping people when they don't badge in correctly. The two systems are complementary.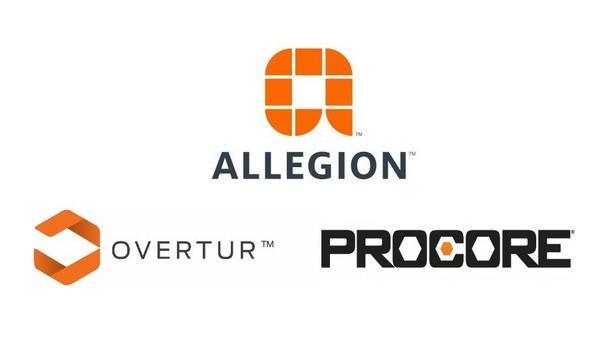 Allegion Announces Overtur Door Security Software Integration With Procore Construction Management Software
Industry professionals working on projects in Overtur can now directly export punches collected using the Overtur™ Punch List tool to projects in Procore. Allegion US, a security products and solutions provider announced the integration between Overtur™, a provider of collaboration environment for door hardware and openings, and Procore, a provider of construction management software. With this new integration, contractors and construction professionals working on projects using Overtur as a collaboration platform can directly export punches collected using Overtur and the Punch List tool to a Procore project. Functions of Overtur "As Procore is widely recognized as a leading construction management platform, we are excited about the integration with Overtur and the addition to the Procore App Marketplace. Upon adding the Overtur integration app, users can expect to increase project efficiency by leveraging the system-specific Overtur Punch tool to capture door and hardware information during a walk-through. Once the punches are synchronized to the cloud, a customer can then directly populate a Procore project with the captured punches becoming punch list items," said Shawn Foster, Overtur content strategist. The Overtur Punch List tool facilitates the seamless creation of a punch list for openings and hardware directly from a job site on a mobile device. After downloading plans and hardware information, a user can accept or flag an opening or the door hardware when comparing it to contract requirements, as well as add site notes, take photos, attach existing photos or add a voice memo. Once the punch list form is complete, Overtur synchronizes the entered data and routes it back to the project for collaboration, reporting, and administration. Benefits of integration Overtur customers who also use Procore can now further benefit from this technology firepower. Once openings are punched and synchronized to the Overtur project, customers can directly connect those punch list items to their Procore projects. Overtur punches are exported directly into the Procore Punch List, enabling users to review, collaborate on, and resolve punch list items using the context of rich project information available in Procore. Exporting these project details simply requires a click of the Procore export button in Overtur and a selection of the specific project. Without the need to use intermediate file formats such as CSV, customers save more time and reduce the potential for oversights in data transfer. Punch list app Overtur simplifies the specification, design, construction, and management of openings through improved communication, collaboration, and efficiency. The Punch List app is available in the Apple and Google Play stores by searching for Overtur and can be used on phones or tablets with either iOS or Android operating systems.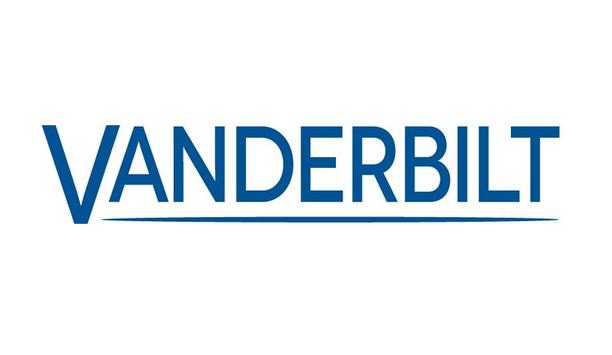 Redlands Unified School District Enhances Lockdown Capabilities With Vanderbilt System, Von Duprin RU And Schlage AD Electronic Locks
Redlands Unified School District, located in San Bernardino Country, California, hosts more than 21,000 students across its 16 elementary schools, four middle schools and four high schools. School security is paramount for the district. It's taken extra precautions, including a focus on lockdown procedures across its locations and the district office. K-12 school security can be challenging, especially with the uniqueness of Redlands High School. It's an older facility that was constructed more than 100 years ago. Additionally, students must walk outside to pass from building to building, and there's a street that cuts through campus. A crosswalk is needed to get from one end to the other. The district needed to take all of this into account when assessing their security plan. Securing every layer The district's security team took into consideration each physical layer that needed protection The district's security team took into consideration each physical layer that needed protection at Redlands High School, from the district level to the classroom and many openings in between. Yet, there was a common area that needed addressed. There's a fence around the campus to protect the property perimeter. And Redlands High School is extending that fence to include the cross walk, which will help funnel guests into a single point of entry, the main office. Schlage AD Series electronic locks This opening, as well as many other perimeter openings that lead into offices, gyms, auditoriums, libraries and hallways in the school feature Schlage AD Series electronic locks that are connected to the district's access control system. At the classroom layer, each door has mechanical hardware that can be locked from the inside. Redlands School District has started district-wide implementation of a full-feature enterprise access control system through Vanderbilt, which is capable of operating across different schools, campuses and other locations. RedRock Security and Cabling, Inc. (RedRock Technologies) had implemented and continue to support the solution. Electronic access control "When these systems are managed district-wide, schools have the ability to lock down a door at a time, a school at a time or an entire district at a time," said Jennifer Martin, Director of System Sales at Vanderbilt, adding "It's all about protecting the students." With electronic access control on main points of entry and many assembly areas, plus secure mechanical locks on classroom doors, Redlands High School had most of the layers prepared in the event of a lockdown event. However, the school's cafeteria, Terrier Hall, was a vulnerable space. "Hundreds of students use Terrier Hall," said James Fotia, Director of Maintenance, Operations and Transportation at Redlands Unified School District, adding "In a lockdown situation, that's a place where we would secure the kids and keep them safe by clustering them into that area and having it locked down. But it was secured by one AD-400 lock on a pair of double doors. That was incomplete." Von Duprin RU retrofit option Allegion representatives recommended a new K-12 security solution from Von Duprin To demonstrate how the school could affordably secure big banks of doors without having a reader on each opening, Allegion representatives recommended a new K-12 security solution from Von Duprin. The Von Duprin RU retrofit option is a cost-effective solution for openings with existing exit devices that enables remote locking, or un-dogging, for centralized lock down. This enables staff to initiate an immediate campus-wide lockdown from a secured location instead of putting themselves in harm's way to manually undog exit-device doors throughout the building. Integrated request to exit (RX), latch bolt (LX) and door position switch (DPS) signals are included to provide real-time remote monitoring and confirmation of the security status of the door. Wireless connectivity to ENGAGE Gateway There's also a 'dog on next exit' feature, which is a scheduled function sent to the device to allow the door to remain unlocked the first time someone depresses the push pad of the exit device to leave that space. The door is secured in the evening, and with 'dog on next exit' enabled at a specific time in the morning, staff simply depresses the push pad to unlock the door. This makes unlocking the door simple for scheduled events and daily lock-up easy by reducing the need to distribute keys to staff. Additionally, the RU option connects wirelessly via Bluetooth Low Energy to Allegion's ENGAGE Gateway which provides real-time, bi-directional communication to the access control software. RU is a modular battery powered kit that can be added on to existing Von Duprin 98/99 and 33A/35A Series devices. Enhanced door security "The Von Duprin RU option fits into special applications that haven't been addressed in the past," said Russell Gamble, End User Consultant at Allegion, adding "There are several openings that will benefit from this secure lockdown solution." At Redlands High School, the Von Duprin solution is installed on five doors that surround the cafeteria area. There are main entry doors where students enter, plug in their lunch numbers and go through the buffet line. From there, they enter the multi-purpose space, where there are four additional doors, which are secured with the RU options. Access control solution with lockdown capabilities There was also interest in implementing the security solution at the district office There was also interest in implementing the security solution at the district office. The school wanted to pilot the solution there to experience the product and its features, especially the lockdown capabilities. And being that the building is so unique, it has a need for enhanced security. "The district office is a converted warehouse, so it was never really meant for meetings and offices," said Fotia, adding "Having the Von Duprin RU has been a wonderful fit in providing security in a not so ideal building." Integration with Vanderbilt solution The main building is built U-shaped and the loading dock is in the middle. In the middle there is a courtyard area with four portable offices. The Von Duprin RU is on each portable door. At both locations, the Von Duprin RU options are integrated into the Vanderbilt solution and part of the broader lockdown solution. "The greatest thing about this solution is schools now have a way to electronically add control to doors that used to be manually monitored," said Jennifer Martin. Remote lockdown and door access control She adds, "With the Von Duprin 99 Series, doors allow for free egress, but they aren't usually monitored by access-controlled systems. If someone has it dogged so the doors are unlocked or propped open, someone has to manually go around and lock each door." This solution ensures staff is alerted if a door is propped open and enables the ability to lock down the door remotely, even if it was previously mechanically unlocked. Enhanced lockdown capabilities for peace of mind Redlands Unified School District is pleased with the addition of the Von Duprin RU Redlands Unified School District is pleased with the addition of the Von Duprin RU to its school security plan. Integrating the solution with the Vanderbilt system, along with the Schlage electronic locks on campus has improved lockdown. According to the district's Coordinator of Operations and Facility Planning, Ken Morse, it's also improved peace of mind because there are less errors and more control over these areas. In the cafeteria, Terrier Hall, they're able to secure doors that used to be manually controlled. This eliminates human error and the risk of manually locking doors in an emergency. Fotia said the school also likes the budget-savings aspect since it was able to simply upgrade the hardware it already had in place versus purchasing entirely new equipment. He's excited to see other areas where the Von Duprin RU might be a fit. "The security measures and the lockdown capabilities are the main reasons we wanted the Von Duprin product," said Morse, adding "Putting something on a schedule is also a great bonus because of how many common-use facilities we have. We've found that scheduling it is relatively easy. The doors are open only when they need to be. We have everything scheduled at the district office so it's open during our hours, which has been a huge benefit."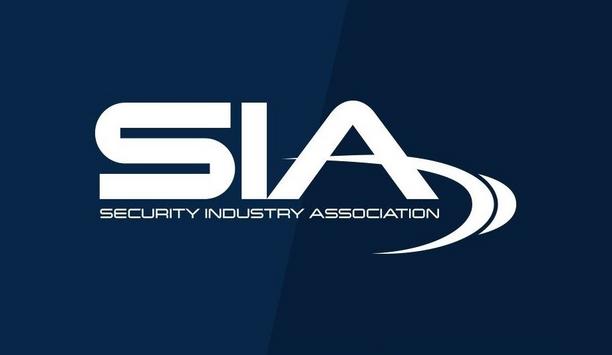 Security Industry Association Discloses The Winners Of The 2020 SIA Women In Security Forum Scholarship
The Security Industry Association (SIA) has selected 12 recipients for the inaugural SIA Women in Security Forum Scholarship – a program developed by the SIA Women in Security Forum designed to further educational opportunities and promote advancement for a diverse security workforce. Through this new scholarship – open to SIA members and student members – each awardee will receive $6,650 to use toward continuing education and professional development courses, conferences or webinars, SIA program offerings, repayment of student loan debt and/or other academic or education programs. "The SIA Women in Security Forum continues to break new ground, inspire me and many others and provide unique opportunities for the widest spectrum of people possible to thrive in this field through initiatives like this new scholarship offering," said SIA CEO Don Erickson. "We congratulate this talented and historic first class of SIA Women in Security Forum Scholarship winners and look forward to celebrating their many accomplishments to come." 2020 Scholarship winners The winners for the 2020 SIA Women in Security Forum Scholarship are: Ryane Burke, Partner Marketing and Events Manager, Identiv Margurie Evans, SIA student member; Event Security Lead, Phoenix Suns Antoinette King, Key Account Manager – end-user, Axis Communications Kavya Madhusudhan, Senior Project Engineer, Allegion Erin Mann, Customer Experience and Strategy Marketing Manager, Multifamily, Allegion Canada Inc. Daphne Navarro, SIA student member Sheethal Rao, Mechanical Engineer, Allegion Jenna Rolfe, SIA student member; Junior Readiness and Security Policy Officer, Global Affairs Canada Joneka Russell, Security Offer, Allied Universal Holly Sanson, Marketing Manager, ADT Commercial Kerri Sutherland, Human Resources Business Partner, Axis Communications Rachel Wyatt-Swanson, Director of Business Development, Cherokee Nation Security & Defense These honorees were selected with the help of SIA's Scholarship Selection Committee – a group comprised of volunteers from the SIA Women in Security Forum and SIA's Human Resources Committee. SIA thanks the scholarship committee and its chairs for their work in evaluating the 2020 scholarship applications. The leadership of women SIA's Women in Security Forum works to engage all security professionals to promote the leadership of women SIA's Women in Security Forum works to engage all security professionals to promote, recruit and cultivate the leadership of women for a more inclusive and diversified industry. The forum's key efforts and activities – in addition to the scholarship – include the SIA Progress Award, which celebrates individuals who advance opportunities and pave the way to success for women in the security industry. Activities also include a quarterly virtual education series; collaborative projects with other organizations that seek to empower women in the security and technology fields; sponsorship of the Women in Biometrics Awards. Biometric identity and security industry The initiative recognizes distinguished females in the biometric identity and security industry; thought leadership opportunities; and engaging networking and professional growth events. The SIA Women in Security Forum is open to all employees of SIA member companies. The 2020 SIA Women in Security Forum Scholarship is generously supported by Diamond Level donor Axis Communications; Emerald Level donors Alarm.com, Allegion, Altronix and BCD International; Ruby Level donors Integrated Security Technologies, Brivo and Securitas. Donors Also, Sapphire Level donors Maureen Carlo, director of strategic alliances at BCD International, Ted Curtin, president of Repworks, Martha Entwistle, Women in Security Forum member, SIA CEO Don Erickson, John Gallagher, vice president of marketing at Viakoo, John Nemerofsky, chief operating officer at SAGE Integration, GSA Schedules Inc. Additionally, also supported by SAGE Integration, Security Specifiers, SoundSecure and Imperial Capital; and scholarship program affiliates SDM, SecurityInfoWatch, Security Matters, Security Sales & Integration and Security Systems News.
Related white papers
Physical Access Control In Higher Education
5 Reasons To Integrate Mobile Technology Into Your Security Solution
11 Considerations For Embedded System RFID Readers