IR Recognition Systems Access Control Readers
(1)
Browse Access Control Readers
Access control reader products updated recently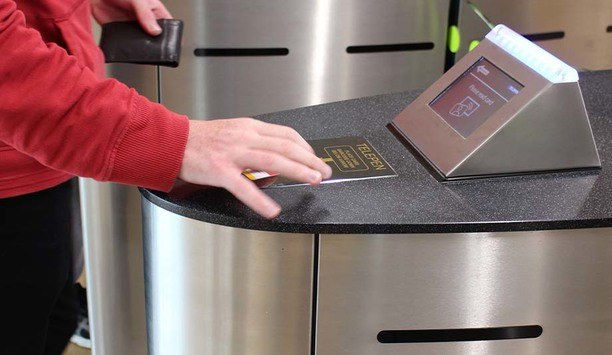 Entrance Control Vs Access Control: Similarities And Differences
Entrance control and access control - of the physical kind - are common terms in the security industry which are often used interchangeably, but should they be? Having worked both sides of the fence, with previous roles at TDSi and HID and now the Major Accounts and Marketing Manager at Integrated Design Limited, Tony Smith highlights the subtle but important differences between these two terms and the systems they refer to, outlining how they should work together to achieve optimal security. Access control is a system which provides discriminating authentication Access control provides a discriminating authentication process and comprises the software or hardware that defines the criteria for acceptance or denial Used to describe a system which performs identification of users and authentication of their credentials (deciding whether or not the bearer of those credentials is permitted admission) access control is an incredibly broad term. Access control provides a discriminating authentication process and comprises the software or hardware that defines the criteria for acceptance or denial of an individual to a restricted area. Entrance control – such as security turnstiles - takes the output of that validation and has the capability to see whether that criteria is being adhered to, either granting or denying access as appropriate. Entrance control is the hardware responsible for keeping people honest If access control verifies authorized personnel using their credentials – their face, fingerprints, PIN number, fob, key card etc – and decides whether or not they are permitted access, entrance control is the hardware which enforces that decision by making users present their credentials in the correct way, either opening to allow pedestrian access or remaining closed to bar entry and potentially raising an alarm. For example, a card reader acts as an access control device, recognizing the card holder as having the correct permissions and saying 'yes, this person can pass'. But, it's the entrance control system – a turnstile, for example – which actually physically allows or denies access. Physical access and video surveillance Some entrance control systems don't feature a physical barrier, however. Fastlane Optical turnstiles will not physically stop an unauthorized person from passing through, and instead alarm when someone fails to present valid credentials, alerting security staff that a breach has occurred. These kinds of turnstiles are suited to environments which just need to delineate between the public and secure side of an entrance, with less need to physically prevent unauthorized users from entering. State of the art access control integrations have been installed for award-winning complex, The Bower It's also possible to capture video footage of any incidents, allowing security personnel to identify users failing to abide by the access control system's rules, using It's also possible to capture video footage of incidents, allowing security personnel to identify users failing to abide by access control system rules the footage to decide on the level of response required. The breach could have been the result of a member of staff being in a hurry and failing to show their card before passing through, in which case they can be reminded about the security protocol. Or, it could be an unidentified person who needs to be escorted from the premises. Entrance control and access control working together For optimum security, access control and entrance control should work together, with the entrance control system enhancing the use of the access control system, making it more efficient and better value for money. The two can't effectively operate without each other. Security turnstiles, for example, require something to tell them that someone is about to enter – the access control system does this – and, the access control system needs a method of stopping people when they don't badge in correctly. The two systems are complementary.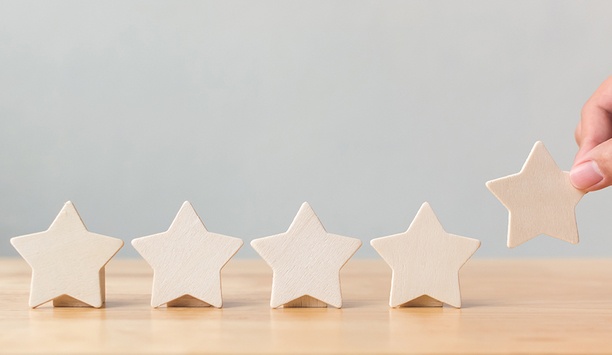 Making The Shift From Manufacturer To Service Provider
The jury is in: traditional security is out — and it's being replaced with service-based solutions. The bottom line is: if you're not embracing it, you'll soon be left behind. XaaS — the collective term referring to the delivery of anything as a service — includes all services made possible through the use of the cloud. Security-as-a-Service (SaaS), which encompasses any type of system from access control to video surveillance, has paved the way for users to gain significant functionality and scalability not previously experienced with more traditional methods. Complicated IT functions SaaS allows manufacturers to provide numerous benefits to their customers As such, there is a marked transition for manufacturers from simply designing and building products to providing a service rooted in a partner- and customer-centric focus. This change hasn't come easily. Some are still holding out and waiting for the "fad" to pass. However, the potential advantages for all parties involved far outweigh the perceived negative points. First and foremost, SaaS allows manufacturers to provide numerous benefits to their customers. An "as-a-service" model shifts the burden of data maintenance and infrastructure spending to an integrator/dealer partner or service provider. This relieves the end user of the expertise necessary to implement complicated IT functions to keep networked and on-premise solutions up-to-date. Traditional security systems Additionally, end users demand solid customer service. For some end users, traditional security systems are so similar in features and functionality that the key differentiator is the ability of the integrator or manufacturer to provide exceptional customer service and training. This is made possible through the service-based model, where customers appreciate a strong relationship with their integrator or manufacturer that provides them with additional knowledge and assistance when necessary. The cloud has proven to be highly functional, flexible, and convenient for organizations Everyone also wants convenience. In the consumer market, we invest in things like meals that are pre-measured, prepped, and ready to be cooked, or companies that auto-ship dog food to our door each month. This ease-of-use translates over to the B2B market, where time is money and systems that save valuable resources are highly regarded. The Role of the Cloud The cloud has proven to be a highly functional, flexible, and convenient method for organizations to leverage as part of their strategies to protect and modernize their facilities. And the service-based nature lends itself well; forward-thinking integrators and dealers can diversify their product arsenal while still capitalizing on a recurring monthly revenue model (RMR). But then why has there been so much resistance to this change? Over the last 10 to 15 years, the cloud has gotten a bad rap for a myriad of reasons, including usability, management, and unreliability. However, that view of the cloud is changing for the positive as the technology becomes more advanced and innovators learn more about what it means to design a product or service with security at its core. "As-a-service" platform For example, one of the biggest misconceptions that plagues the cloud is the idea that it is not secure. However, the security of public cloud service providers is integral to their success because their business depends on it. Developing an ongoing and trustworthy relationship with customers can only be made possible through the assurance that their services are safe and the customer's data is protected. As such, they've embraced the service-based model that is, at its core, the future of the business world as we know it. There isn't a person, manufacturer, or integrator partner out there today who isn't somehow touched or influenced by an "as-a-service" platform. And it's about time the service-based model that leverages the public cloud reaches the masses.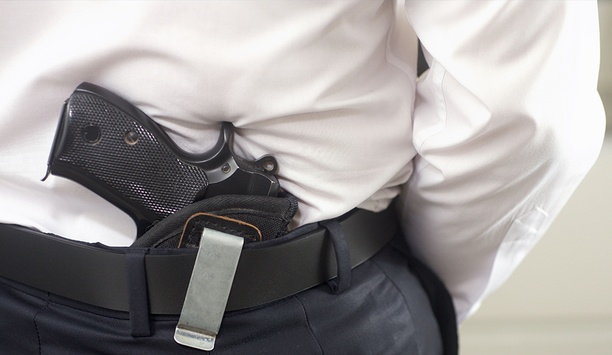 A Secured Entrance Is The First Defense Against An Active Shooter
The statistics are staggering. The death tolls are rising. And those who now fear environments that were once thought to be safe zones like school campuses, factories, commercial businesses and government facilities, find themselves having to add the routine of active-shooter drills into their traditional fire drill protocols. The latest active shooter statistics released by the FBI earlier this year in their annual active-shooter report designated 27 events as active shooter incidents in 2018. The report reveals that 16 of the 27 incidents occurred in areas of commerce, seven incidents occurred in business environments, and five incidents occurred in education environments. Deadly active-shooter events Six of the 12 deadliest shootings in the country have taken place in the past five years Six of the 12 deadliest shootings in the country have taken place in the past five years, including Sutherland Springs church, Marjory Stoneman Douglas High School, the San Bernardino regional center, the Walmart in El Paso and the Tree of Life Synagogue in Pittsburgh, which have all occurred since 2015. Although these incidents occurred in facilities with designated entry points common to churches, schools and businesses, the two most deadly active-shooter events since 2015 were the Route 91 Harvest music festival shooting in Las Vegas that left 58 dead and the Pulse nightclub killings in Orlando where 49 perished. As Christopher Combs, special agent in charge of the FBI field office in San Antonio, Texas, said during a news conference following the August 31 mass shooting in Odessa, Texas that claimed seven lives: "We are now at almost every two weeks seeing an active shooter in this country." Active shooter incidents Between December 2000 and December 2018, the FBI's distribution of active shooter incidents by location looks like this: Businesses Open to Pedestrian Traffic (74) Businesses Closed to Pedestrian Traffic (43) K-12 Schools (39) Institutions of Higher Learning (16) Non-Military Government Properties (28) Military Properties—Restricted (5) Healthcare Facilities (11) Houses of Worship (10) Private Properties (12) Malls (6) What the majority of these venues have in common is they all have a front entrance or chokepoint for anyone entering the facilities, which is why any active-shooter plan must include a strategy to secure that entry point. Situational awareness in perimeter and door security Preventing people with the wrong intentions from entering the space is the goal" According to Paul Franco, an A&E with more than 28 years of experience as a consultant and systems integrator focusing on schools, healthcare and large public and private facilities, that while active shooter incidents continue to rise, the residual effect has been an increase in situational awareness in perimeter and door security. "Certainly, protecting people and assets is the number one goal of all our clients. There are multiple considerations in facilities like K-12 and Healthcare. Preventing people with the wrong intentions from entering the space is the goal. But a critical consideration to emphasize to your client is getting that person out of your facility and not creating a more dangerous situation by locking the person in your facility," says Franco. High-security turnstiles "Schools today are creating a space for vetting visitors prior to allowing access into the main facility. Using technology properly like high-security turnstiles offer great benefits in existing schools where space constraints and renovation costs can be impractical." What steps should they be taken when recommending the proper door security to ensure the building is safe As a consultant/integrator, when discussions are had with a client that has a facility in a public space like a corporate building, government center or industrial facility, what steps should they be taken when recommending the proper door security to ensure the building is safe and can protect its people and assets? For Frank Pisciotta, President and CEO of Business Protection Specialists, Inc. in Raleigh, North Carolina, a fundamental element of his security strategy is making appropriate recommendations that are broad-based and proactive. Properly identifying the adversaries "As a consultant, my recommendations must include properly identifying the adversaries who may show up at a client's door, the likelihood of that event occurring, the consequences of that event occurring, determining if there are tripwires that can be set so an organization can move their line of defense away from the door, educating employees to report potential threats and creating real-time actionable plans to respond to threats. A more reactionary posture might include such thing as target hardening such as ballistic resistant materials at entry access points to a facility," Pisciotta says. Veteran consultant David Aggleton of Aggleton & Associates of Mission Viejo, California recommends that clients compartmentalize their higher security areas for limited access by adding multiple credential controls (card + keypad + biometric), along with 'positive' access systems that inhibit tailgating/piggybacking such as secure turnstiles, revolving door and mantrap if your entrances and security needs meet the required space and access throughput rates. Integrated solution of electronic access control Defining a single point of entry in some public facilities is becoming the new standard of care according to many A&Es and security consultants, especially in a school environment. This approach allows a concerted effort when it comes to staffing, visitor monitoring and an integrated technology solution. The bottom line remains: most buildings are vulnerable to a security breach A proactive stance to securing a door entryway will use an integrated solution of electronic access control, turnstiles, revolving doors and mantraps that can substantially improve a facility's security profile. The bottom line remains: most buildings are vulnerable to a security breach, so it's not a matter of if there will be a next active shooter tragedy, it's only a matter of where. Enhancing access control assurance "There is no easy answer to this question," says Pisciotta referring to how a secured entrance can deter an active shooter. "There have been at least two high-profile incidents of adversaries shooting their way into a facility through access control barriers. So, if the threat so dictates, a ballistic resistant might be required." He concludes: "There is obviously no question that turnstiles, revolving doors and man traps enhance access control assurance. Electronic access control is easy to integrate with these devices and providing that credentials are secure, approval processes are in place, change management is properly managed and the appropriate auditing measures in place, access control objectives can be met."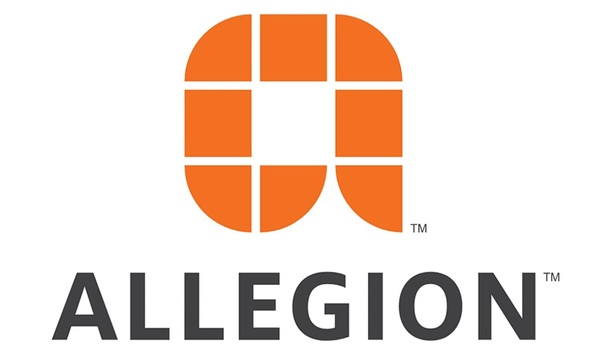 Allegion US Unveils Schlage ALX Series As A First In Modular Design For Cylindrical Locks
Allegion US, global provider of security products and solutions, has announced the launch of the Schlage ALX Series – a first in modular design for cylindrical locks. ALX Series cylindrical, grade 2 locks The ALX Series cylindrical, grade 2 lock is an evolution of the earlier AL Series, which was based on Walter Schlage's first commercially sold lock, the A button lock. This first cylindrical design lock was so innovative in its time that it changed the industry, and so enduring a design that it is still offered in the market. In conjunction with the launch, Schlage, the Allegion brand is home to the ALX Series In conjunction with the launch, Schlage, the Allegion brand is home to the ALX Series and known for quality, innovative door hardware, is celebrating the year of its 100th anniversary, a testament to its ability to remain a pioneer in the ever-changing security landscape by crafting reliable, durable, advanced and beautifully styled door hardware while striving to be the partner of choice for its customers. Schlage locks series "For 100 years, Schlage has provided advanced security solutions for homes and businesses, growing from a small start-up to a global brand," said Brad Sweet, commercial marketing leader for Allegion. "From the first A Series push-button lock pioneered by Walter Schlage in 1920 to the Schlage ALX Series today, our passion for mechanical door hardware is rooted in security and steeped in innovation." Born from a modular design, the Schlage ALX Series creates new and innovative ways to order, configure and utilize a grade 2 lock. "X Factor" features translate to many benefits, ultimately exceeding expectations for wholesale, locksmiths, architects and end users alike: Flexible buying options – purchase configured or as separate chassis, function and lever kits Function flexibility – patent pending modular chassis design lets you create the lock you need on site and change functions in the future as rooms are repurposed Maximum utility – one-chassis-fits-all function kit options and cores to minimize inventory Extreme installation simplicity – no loose parts and little or no need to adjust for door thickness Expansive lever offering – 10 designs and a full range of key system support, including all Schlage as well as five competitive cylinder formats Extra functionality – field-reversible Vandlgard to non-Vandlgard lever engagement Exceptional durability – premium features like grade 1 compression springs and a stainless steel latchbolt EXtended life – the deep-drawn spindle has five points of lever engagement to help minimize droop or wobble Schlage series "Thoughtful design is evident in the ALX Series. We see the modularity, durability and security features as building on the best of Schlage innovation. We're excited about this lock and committed to offering every possible configuration," noted Reyn Parsons, Vendor Relations for Security Lock Distributors, a nationwide Master Wholesale Distributor of Schlage Locks.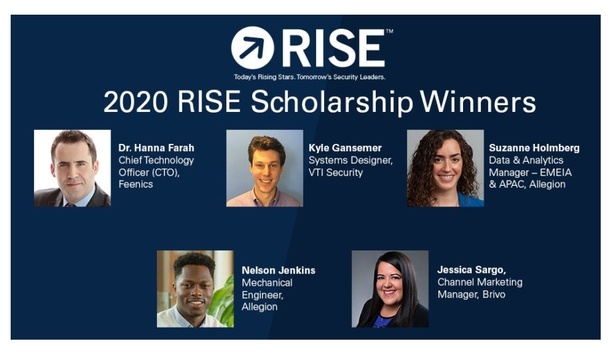 Security Industry Association Awarding Scholarships To Young Professionals Towards Continuing Education And Professional Development
The Security Industry Association (SIA) has selected five recipients for the 2020 SIA RISE Scholarship, a program offered through SIA's RISE community of young security professionals that supports the education and career development goals of young industry talent. Through this scholarship program – open to SIA student members and RISE members who are employees at SIA member companies – each awardee will receive a $3,000 scholarship to use toward continuing education and professional development courses, SIA program offerings and/or other academic or education programs. SIA RISE community and scholarship Scholarship funds can be used to expand knowledge in the areas of business, human resources, information technology, marketing/sales, project management, security engineering and/or risk management. SIA is proud to help foster the careers of young talent in the industry through SIA RISE community and scholarship" "SIA is proud to help foster the careers of young talent in the security industry through the SIA RISE community and scholarship," said Don Erickson, CEO of SIA. "This year's scholarship honorees are an impressive group of dedicated, accomplished young professionals that represent the next generation of security leaders, and I look forward to supporting their professional growth and celebrating their many successes ahead." Robust security program The winners for the 2020 SIA RISE Scholarship are: Dr. Hanna Farah, Chief Technology Officer (CTO), Feenics In his role as CTO at Feenics, Hanna Farah is responsible for creating a security and access control platform and developing quality and security processes. Prior to his time at Feenics, Farah has held positions at Deloitte, Graphite Software, the University of Ottawa, Electronic Health Information Laboratory and IBM. He holds a Ph.D., a master's degree and a bachelor's degree in software engineering from the University of Ottawa. Farah plans to use the SIA RISE Scholarship to develop further knowledge to build a robust security program at Feenics that ensures the company's practice and products adhere to high security standards, including acquiring expertise and certifications such as the Certified Cloud Security Professional credential. Integrated security system Kyle Gansemer, Systems Designer, VTI Security At VTI Security, Kyle Gansemer is responsible for integrated security system design and review of system functionality to determine proper operation of access control, IP video and other security systems and controls. Prior to his time at VTI Security, he served as a design/manufacturing engineer at Optical Mechanics Incorporated. Gansemer holds a bachelor's degree in aerospace engineering from Iowa State University and CompTIA's Security+ and Network+ credentials. He plans to use the scholarship funds to expand his cybersecurity expertise through completing courses related to cloud services, ethical hacking/defenses and systems analysis. Data integration Suzanne Holmberg, Data & Analytics Manager – EMEIA & APAC, Allegion Suzanne is responsible for creating teams in Europe and Asia to deliver on data integration and data science projectsIn her role at Allegion, Suzanne Holmberg is responsible for creating new teams in Europe and Asia to deliver on data integration, analysis and data science projects. Prior to her current role, Holmberg served as global analytics manager, analytics leader and sales business analyst at Allegion and held sales operations and marketing positions at Belden, Inc. She holds a bachelor's degree in business administration from the University of South Carolina and is currently enrolled in the Global Executive MBA program at Duke University's Fuqua School of Business. Holmberg will use the scholarship funds toward completion of the MBA program, which brings working professionals from around the globe together and grows individuals beyond their comfort zones through international residencies that emphasize how culture and institutions shape business in Asia, Latin America, Europe and North America. Research and development Nelson Jenkins, Mechanical Engineer, Allegion Nelson Jenkins is a design engineer with diverse experience across project lifecycle, including research and development, manufacturing and product leadership. At Allegion, he has started a grassroots organization to help promote a culture of innovation at the company. Prior to his role as product designer at Allegion, Jenkins served as design strategist consultant at Zeren Fitness and as a researcher with Carnegie Mellon University's CSSI program; he holds a bachelor's degree in mechanical engineering from the University of Michigan and a Bachelor of Science in applied physics from Morehouse College. He will use the scholarship funds to complete a course on disruptive theory offered through Harvard Business School. Executing marketing techniques Jessica Sargo, Channel Marketing Manager, Brivo SIA's RISE community fosters the careers of young professionals in the security industry through fun, in-person networking events In her role at Brivo, Jessica Sargo leads efforts for a cross-departmental partner training program, supports partner recruitment and retention campaigns, develops web and cellphone applications for partner conferences, creates communications plans and manages logistics for trade shows and partner events. Prior to her time at Brivo, she held marketing positions with TwentyEighty Strategy Execution and Teaching Strategies, LLC; she holds a bachelor's degree in public relations from the University of Florida. Sargo plans to use the scholarship funds to complete a digital marketing education course and further her knowledge of executing marketing techniques through social media, cellphone applications, search engines and other digital channels. Business skills development In addition to awarding the RISE Scholarship, SIA's RISE community fosters the careers of young professionals in the security industry through fun, in-person networking events held during top trade shows and in major cities across the country; thought leadership opportunities; career growth webinars on topics of interest; career tracks at ISC West and East each year; and the AcceleRISE conference for tomorrow's security leaders, featuring top-quality idea sharing, coaching, business skills development, networking and inspiration. SIA RISE is open to all young security professionals employed at SIA member companies who are under 40 and/or have been in the security for less than two years.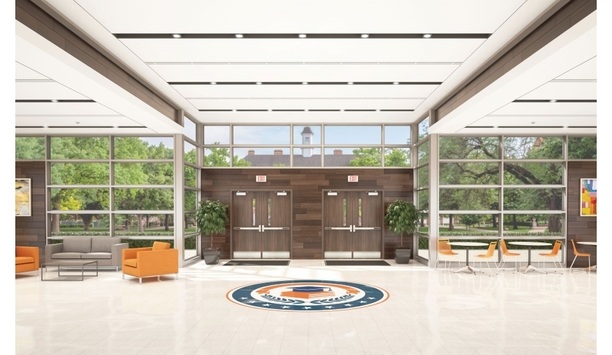 Allegion Expands Partnership With CBORD To Offer Perimeter Security Solution To Higher Education Campuses
Allegion, a provider of security products and solutions, and CBORD, a provider of campus card technology solutions, announced a new integration that strengthens perimeter security across colleges and universities in the U.S. Allegion's Von Duprin Remote Undogging (RU) and Remote Monitoring (RM) options will now extend the impact of CBORD's card software system for greater control of secondary doors over perimeter access. The integration improves perimeter security by providing electronic override of mechanical dogging so lockdown can occur from the CBORD interface. To ensure peace of mind, remote monitoring capabilities are also available through the integration. Security issue on campus Colleges need to be able to lock down immediately if there is a security issue on campus" This integration also makes Allegion and CBORD one of the first to bring this solution to higher education campuses for access control at this scale. Higher education campuses face a unique challenge when it comes to security – they are larger, open by design, and tend to have more buildings than other learning institutions, making security a demanding task for facility personnel. "This is one of the most critical security hurdles universities face," said Robert Lydic, Vice President of PACs OEM business at Allegion. "Due to the required circulation between buildings, colleges need to be able to lock down immediately if there is a security issue on campus." Electronic access control system Yong Lacy, category leader of openings at Allegion, added, "It is not feasible for universities to leave perimeter doors locked during operating hours because students, faculty and visitors constantly need to move across campus buildings with ease. Remote undogging and monitoring can enhance security to avoid putting the college community at risk in emergency situations." Many secondary doors are not connected to a campus' electronic access control system, exposing universities to potential security breaches, especially during emergency lockdowns. The Von Duprin RU and RM options, coupled with CBORD's software, are designed to extend the benefits of electronic access control to these openings. This integration provides higher education customers a wide range of affordable solutions to meet their perimeter electronic access control needs, seamlessly integrating with security systems like Schlage's electronic locks, readers and credentials. Access control software The RM option is the sensor-only configuration for exit-only or fire-rated doors that require monitoring" "CBORD has been a provider of campus technology for more than forty years and works with partners like Allegion to design innovative solutions as security risks continue to evolve," said Jim Hoefflin, CBORD president. "We've taken a best-of-breed in security solutions and integrated it with our industry-leading access control software for a smart integration that responds to the market's increasing need for improved campus perimeter security." The Von Duprin RU option is a retrofit kit for exit devices that enables remote undogging for centralized lock down and door status monitoring with integrated request to exit (RX), latch bolt (LX) and door position switch (DPS) signaling capabilities. The RU option connects wirelessly via BLE to the ENGAGE Gateway, providing real-time, bi-directional communication to the Open Options DNA Fusion software via IP network connection directly to the Gateway. Advanced access control adoption The RU option is a modular battery powered kit that can be added on to existing Von Duprin 98/99 and 33A/35A series devices. The RM option is the sensor-only configuration for exit-only or fire-rated doors that require monitoring. It provides visibility to door status with the same RX, LX and DPS signals as the RU option, without the centralized lockdown component. This integration is part of the next wave in Allegion's quest to work with the leading players in the industry to spearhead advanced access control adoption, making seamless security the new standard at higher education institutions.