NexWatch Access Control Readers
(2)
Browse Access Control Readers
Access control reader products updated recently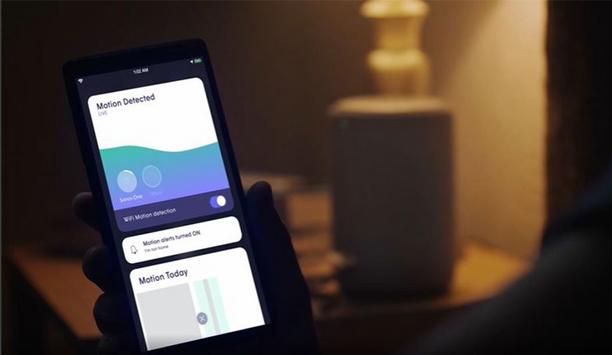 Wireless Technology Is Transforming Motion Detection
Motion detection is a key feature of security systems in residential and commercial environments. Until recently, systems have relied heavily on closed circuit television (CCTV) and passive infrared (PIR) sensors, which both require significant investment and infrastructure to install and monitor. Developments in wireless technology are increasing home security possibilities. Few years ago, these developments led Cognitive Systems to discover that the wireless signals surrounding oneself can be used to detect motion. Known in the wireless industry as WiFi sensing, this technology brings many benefits that other motion detection solutions have not been able to provide. The working of WiFi sensing At Cognitive Systems, the company has used WiFi sensing technology to develop a motion detection solution called WiFi Motion™, which measures and interprets disruptions in RF signals transmitted between WiFi devices. When movement occurs in a space, ripples in the wireless signals are created. WiFi Motion interprets these ripples and determines if an action, such as sending a notification, is needed. Enabling this functionality in a space is incredibly simple. With a software upgrade to only one's WiFi access point (or mesh router), motion sensing capabilities are layered into one's WiFi network. Existing connected WiFi devices then become motion detectors without detracting from their original functions or slowing down the network. Using artificial intelligence (AI), WiFi Motion establishes a benchmark of the motionless environment and learns movement patterns over time, which could be used to predict trends. This allows unusual movement patterns to be detected with greater accuracy while decreasing the potential for costly false alerts. WiFi Motion requires no line-of-sight or installation WiFi sensing and other home monitoring solutions All of these capabilities are made possible by WiFi sensing and together create a motion detection system that provides unparalleled accuracy, coverage, privacy and affordability compared to other solutions on the market. PIR integration is far more complex and imposes electronic and physical design restrictions compared to WiFi sensing. In terms of placement, PIR systems are difficult to install, requiring line-of-sight and a device in every room for localization. WiFi Motion requires no line-of-sight or installation and is also a scalable solution compared to PIR. Much like cameras, PIRs can only cover so much space, but WiFi Motion can cover the entire home and even detect motion in the dark and through walls, without adding additional devices to the home. WiFi Motion detects less distinguishing context than cameras and microphones, but more context than regular PIR sensors for the perfect balance of privacy and highly accurate motion detection. Privacy solution While cameras have been the security solution for years, WiFi Motion offers a more affordable solution that can rival the privacy and coverage capabilities of even the most high-end cameras. With such a wide coverage area, one might think that WiFi sensing infringes on privacy, but actually, the opposite is true. With WiFi Motion, the contextual information collected cannot be used to identify a specific individual, unlike cameras which can clearly identify a person's face or microphones, which can identify a person's voice. It is different from other smart home security options that use cameras and microphones because it only senses motion using WiFi signals - it doesn't "see" or "listen" like a camera or microphone would. This provides opportunities for added security in spaces where privacy might be a concern and installing a camera may not be a comfortable solution, such as bathrooms and bedrooms. The data collected is also anonymized and highly encrypted according to stringent industry privacy standards. Existing connected WiFi devices then become motion detectors Additional WiFi sensing applications Since WiFi sensing technology requires no additional hardware or subscription fees, it is much more affordable than other motion detection solutions. It can be used as a standalone solution, or it can be easily layered into more complex systems. This ease of integration, scalability and relatively low cost brings a lot of potential for various applications. Motion detection can trigger other smart devices in the network to turn lights on or off In eldercare, for example, WiFi sensing can be used to help seniors live comfortably in their homes for as long as possible. With the increasing aging population and high costs associated with care homes, the market for this application is considerable. Caregivers can use an app to monitor movement in their loved one's home and be alerted about unusual movement patterns that could indicate a concern. For smart homes and other environments that have a network of smart devices, the artificial intelligence (AI) component of the technology allows for improvements to automated features. Motion detection can trigger other smart devices in the network to turn lights on or off or make adjustments to the temperature in a room. Security for the commercial sector For office buildings and other commercial properties, it is easy to see how all of these features could be scaled up to offer a highly accurate and cost-effective motion sensing and smart device automation solution. Cognitive Systems is closely involved with the development of WiFi sensing technology, working with various industry groups to establish standards and help it reach its full potential. WiFi Motion is merely the tip of the iceberg in terms of motion sensing possibilities, but its applications in the world of security are undeniably compelling. It is an exciting time for the wireless industry, as one works with stakeholders in the security space to explore everything this technology can do.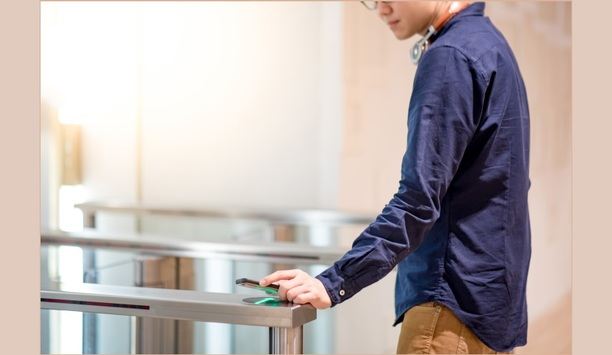 The Growth Of The Mobile Access Card Market In 2020
The emergence of smartphones using iOS and Android is rapidly changing the landscape of the IT industry around the world. Several industries, such as digital cameras, car navigation, MP3, and PNP, have been replaced by equivalent or even better performance using smartphones. Smartphones provide increasing portability by integrating the functions of various devices into a single unit which allows them to connect to platforms with network-based services and offer new services and conveniences that have never been experienced before. These changes have expanded into the access control market. Although not yet widespread, 'Mobile access cards' is one of the terminologies that everyone has been talking about. RF cards used for access security are being integrated into smartphones just as digital cameras and MP3s were in the past. While people might forget their access cards at home in the morning, they seldom forget their smartphones. Using smartphones for access control increases entry access reliability and convenience. Mobile/smartphone access control A key aspect of mobile credential is that it makes it possible to issue or reclaim cards without face-to-face interaction As in other markets, the combination of smartphones and access cards is creating a new value that goes beyond the simple convenience of integration enhancing the ability to prevent unauthorized authentication and entrance. People sometimes lend their access cards to others, but it is far less likely they might lend their smartphone with all their financial information and personal information – to another person. This overcomes an important fundamental weakness of RF cards. Another valuable aspect of mobile credential is that it makes it possible to issue or reclaim cards without face-to-face interaction. Under existing access security systems, cards must be issued in person. Since card issuance implies access rights, the recipient's identification must be confirmed first before enabling the card and once the card has been issued, it cannot be retracted without another separate face-to-face interaction. Mobile access cards In contrast, mobile access cards are designed to transfer authority safely to the user's smartphone based on TLS. In this way, credentials can be safely managed with authenticated users without face-to-face interaction. Mobile cards can be used not only at the sites with a large number of visitors or when managing access for an unspecified number of visitors, but also at the places like shared offices, kitchens and gyms, currently used as smart access control systems in shared economy markets. The market share of mobile access cards today is low even though the capability can offer real benefits to users and markets. While the access control market itself is slow-moving, there are also practical problems that limit the adoption of new technologies like mobile access cards. Use of Bluetooth Low Energy technology While NFC could be an important technology for mobile credential that is available today on virtually all smartphones, differences in implementation and data handling processes from various vendors prevents universal deployment of a single solution to all devices currently on the market. Accordingly, Bluetooth Low Energy (BLE) has been considered as an alternative to NFC. Bluetooth is a technology that has been applied to smartphones for a long time, and its usage and interface are unified, so there are no compatibility problems. However, speed becomes the main problem. The authentication speed of BLE mobile access card products provided by major companies is slower than that of existing cards. Enhancing credential authentication speed Authentication speed is being continuously improved using BLE's GAP layer and GATT layers The second problem is that mobile access cards must be accompanied by a supply of compatible card readers. In order to use mobile access cards, readers need to be updated but this is not a simple task in the access control market. For 13.56 MHz smart cards (which were designed to replace 125 kHz cards), it has taken 20 years since the standard was established but only about half of all 25 kHz cards have been replaced so far. Legacy compatibility and the need for equivalent performance, even with additional benefits, will drive adoption timing for the Access Control market. While BLE technology helps resolve the compatibility problem of mobile access cards, it can identify some breakthroughs that can solve the speed problem. Authentication speed is being continuously improved using BLE's GAP layer and GATT layers, and new products with these improvements are now released in the market. Making use of key improvements allows Suprema's mobile access card to exhibit an authentication speed of less than 0.5 seconds providing equivalent performance to that of card-based authentication. AirFob Patch MOCA System's AirFob Patch addresses the need for technological improvements in the access control market in a direct, cost effective, and reliable way – by offering the ability to add high-performance BLE to existing card readers – enabling them to read BLE smartphone data by applying a small adhesive patch approximately the size of a coin. This innovative breakthrough applies energy harvesting technology, generating energy from the RF field emitted by the existing RF reader – then converting the data received via BLE back into RF – and delivering it to the reader. By adding the ability to use BLE on virtually any existing RF card reading device, MOCA allows greater ability for partners and end users to deploy a technologically-stable, high performance access control mobile credential solution to their employees, using devices they already own and are familiar with. Adding MOCA AirFob Patch eliminates the need to buy and install updated readers simply to take advantage of mobile credential, lowering costs and risks, and increasing employee confidence and convenience. Growth forecast of mobile access card market in 2020 In 2020, forecasts show that the mobile access card market will grow far more rapidly Several companies have entered the mobile access card market, but they have not set up a meaningful product solution stream until 2019. In 2020, forecasts show that the mobile access card market will grow far more rapidly. Reviewing new entries into the market allows identification of the latest products that provide improving solutions to compatibility and speed problems. MOCA AirFob Patch addresses development plans in process today that overcome the legacy installed base of card readers – allowing rapid creation of an environment that can make immediate use of BLE mobile access cards. Integrated mobile digital ID With proven usability and within suitable environments, mobile access cards will also begin to make inroads into other markets, not just the access control market. In the sharing economy market, which seeks access management without face-to-face interaction, the integrated mobile digital ID led by the 'DID Alliance' will serve as a technical tool that can be used in access authentication – forging increasing links between the access control and digital ID markets.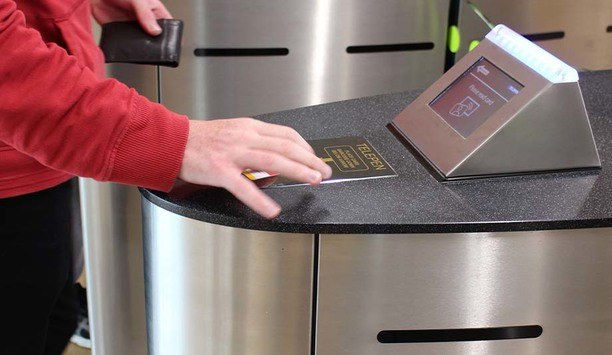 Entrance Control Vs Access Control: Similarities And Differences
Entrance control and access control - of the physical kind - are common terms in the security industry which are often used interchangeably, but should they be? Having worked both sides of the fence, with previous roles at TDSi and HID and now the Major Accounts and Marketing Manager at Integrated Design Limited, Tony Smith highlights the subtle but important differences between these two terms and the systems they refer to, outlining how they should work together to achieve optimal security. Access control is a system which provides discriminating authentication Access control provides a discriminating authentication process and comprises the software or hardware that defines the criteria for acceptance or denial Used to describe a system which performs identification of users and authentication of their credentials (deciding whether or not the bearer of those credentials is permitted admission) access control is an incredibly broad term. Access control provides a discriminating authentication process and comprises the software or hardware that defines the criteria for acceptance or denial of an individual to a restricted area. Entrance control – such as security turnstiles - takes the output of that validation and has the capability to see whether that criteria is being adhered to, either granting or denying access as appropriate. Entrance control is the hardware responsible for keeping people honest If access control verifies authorized personnel using their credentials – their face, fingerprints, PIN number, fob, key card etc – and decides whether or not they are permitted access, entrance control is the hardware which enforces that decision by making users present their credentials in the correct way, either opening to allow pedestrian access or remaining closed to bar entry and potentially raising an alarm. For example, a card reader acts as an access control device, recognizing the card holder as having the correct permissions and saying 'yes, this person can pass'. But, it's the entrance control system – a turnstile, for example – which actually physically allows or denies access. Physical access and video surveillance Some entrance control systems don't feature a physical barrier, however. Fastlane Optical turnstiles will not physically stop an unauthorized person from passing through, and instead alarm when someone fails to present valid credentials, alerting security staff that a breach has occurred. These kinds of turnstiles are suited to environments which just need to delineate between the public and secure side of an entrance, with less need to physically prevent unauthorized users from entering. State of the art access control integrations have been installed for award-winning complex, The Bower It's also possible to capture video footage of any incidents, allowing security personnel to identify users failing to abide by the access control system's rules, using It's also possible to capture video footage of incidents, allowing security personnel to identify users failing to abide by access control system rules the footage to decide on the level of response required. The breach could have been the result of a member of staff being in a hurry and failing to show their card before passing through, in which case they can be reminded about the security protocol. Or, it could be an unidentified person who needs to be escorted from the premises. Entrance control and access control working together For optimum security, access control and entrance control should work together, with the entrance control system enhancing the use of the access control system, making it more efficient and better value for money. The two can't effectively operate without each other. Security turnstiles, for example, require something to tell them that someone is about to enter – the access control system does this – and, the access control system needs a method of stopping people when they don't badge in correctly. The two systems are complementary.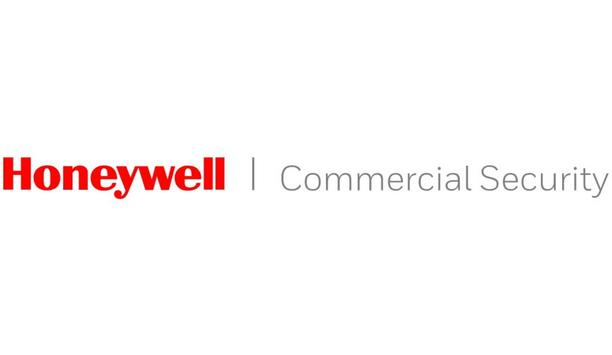 Honeywell Launches 60 Series IP Video 5MP Cameras For Faster Notification And Verification Of Potential Threats
Honeywell is launching a new 60 Series line of 5MP IP cameras that offer greater detail than traditional camera and recorder solutions; and are well suited for users who want fast notification and verification of potential threats and responses. The 5MP video delivers a clearer picture and can be zoomed in from greater distances, allowing for fewer cameras to cover a larger area of view. The Honeywell 60 Series IP cameras are designed for use as part of video systems which comply with the John S. McCain National Defense Authorization Act 2019 (NDAA), Section 889. NDAA Section 889 prohibits the U.S. government from procuring video and telecommunication equipment from certain companies and their subsidiaries. The 60 Series cameras easily integrate with the Honeywell MAXPRO VMS/NVR range and ADPRO iFT/iFT-E IP NVRs which also do not contain components from any of the companies highlighted in NDAA Section 889. Key benefits and features Meets stringent requirements with cybersecurity protection - The 60 Series cameras undergo strict quality testing and regulatory compliance and are compliant with security product test and certification. The 60 Series cameras feature TLS1.2 (HTTPS) encrypted streaming, adhere to the Payment Card Industry Data Security Standard (PCI-DSS) and include a built-in NIST FIPS encryption chipset. Together, these elements help meet the increasingly stringent requirements being set by IT Departments to shield businesses against unauthorized access and unsanctioned distribution of data and video. It features secured onboard storage with local encryption on micro SDCard. Delivers high quality images day or night - Features built-in six video analytics that integrates with MAXPRO NVRs/VMS and OpenVA to support third party applications. It offers improved images using lenses with Precise-Iris (P-Iris) and clear night images with Smart IR LEDs. It features telephoto zoom options for clearer human face images. The 60 Series provides excellent picture clarity at minimal bandwidth while offering maximum protection against dust and water. Reduces cost of ownership - Saves up to 50% of storage space with H.265 HEVC Smart codec and WiFi setup capabilities allow for setup via a mobile phone. Its saves on installation with the unified tool that optimizes device discovery time and minimizes IP configuration time using Automatic Private Internet Protocol Addressing (APIPA) protocol. The 60 Series cameras offer exceptional picture clarity, flexible system integration, secure data transmission and easy installation. The 60 Series IP cameras include 5MP indoor and outdoor dome, bullet and outdoor speed dome and a 2MP outdoor speed dome. The 60 Series is part of the Honeywell connected security portfolio which can provide customers a complete solution with video, access control, intrusion and integrated security products.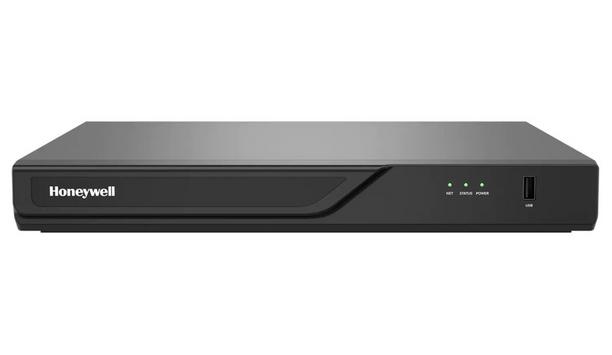 Honeywell Launches 30 Series Embedded Network Video Recorders To Provide End-To-End Secure Surveillance
Honeywell is adding to its video series line with the launch of the 30 Series Embedded Network Video Recorders (eNVR), the latest affordable and fully featured NVRs that offer 4K HD (UHD) video resolution. The Honeywell 30 Series eNVRs are designed for use as part of video systems which comply with the John S. McCain National Defense Authorization Act 2019 (NDAA), Section 889. They are also PCI-DSS compliant and include enhanced cybersecurity with a built-in FIPS chip set Users will also benefit from encrypted streaming between 30/60 Series cameras to 30 Series NVR and all the way to Honeywell Video Management Viewer (HVMV) and mobile apps. The 30 Series eNVR gives users the option to choose between 8 or 16 channels NVRs, with multiple hard drive options and up to 20 TB of internal storage. Key benefits and features Easy to use - Features plug and play installation with the Honeywell 30 and 60 Series cameras to make set up fast and easy to help reduce storage, installation, and configuration costs. Create safety & security efficiency - Integrates the 30 Series IP camera motion, intrusion and advanced people detection analytics for improved effectiveness while using 265 HEVC Smart codec to reduce storage space. Superior user experience - Includes simple remote configuration through HVMV, with a Global P2P Service with reliable connection anytime, anywhere through mobile access for both Apple® and Android™ devices. With a user-friendly interface, HVMV can be deployed for device management and configuration, video live view and playback, smart search, event management, pan-tilt-zoom (PTZ) control, Fisheye camera de-warping and E-map. HVMV also features multiple monitor support, multiple display layouts, customized views and tours and global P2P remote connection for efficient monitoring and operation. HVMV can support up to 2,048 cameras and multiple NVRs which is ideal for small to medium or multi-site video systems. With HTTPS & TLS 1.2 encrypted streaming and communication between the 30 and 60 Series cameras, the 30 Series eNVR and HVMV, customers will benefit from an end-to-end encrypted and secure video surveillance solution.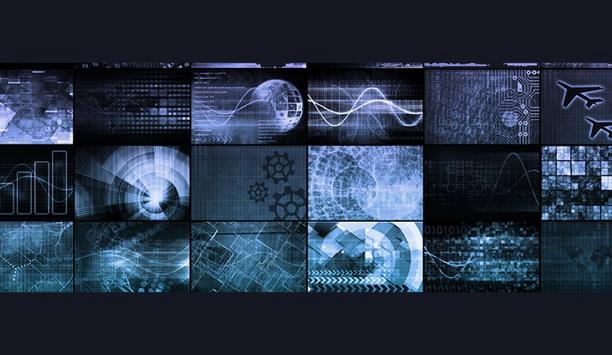 Security Experts Discuss Security System Lifecycle Considerations, Effectiveness And Cost Control
A substantial focus of the security industry is on the selection and installation of security systems, and there is no doubt that this is a critical element of the process. However, in order to ensure that security systems such as access control, video surveillance, intrusion detection and panic alarms deliver on 'game day', an equal if not greater emphasis has to be put on the actions that are taken after the installers have closed the doors on the truck and driven away. This article covers some important issues that were covered at the 2019 International Association of Professional Security Consultants (IAPSC) annual conference in Miami, Florida, where Frank Pisciotta, CSC, Business Protection Specialists, Inc. and Michael Silva, CPP, Silva Consultants, facilitated a discussion among security professionals on the topic. Backwards compatibility in access control solutions David Barnard of RS2 security highlighted the importance of backwards compatibility in access control solutions David Barnard of RS2 Technologies LLC highlighted the importance of backwards compatibility in access control software solutions. Reputable manufacturers are constantly evolving software products and it is critical that software continues to work with all installed hardware or owners will find themselves purchasing equipment a second time, which is never good news. An example, a case study with a client where the video management software upgrades were not backwards compatible through the mobile app and a small manufacturing site was looking at a US$ 75,000 price tag to upgrade cameras to make them compatible with the 'updated software'. Risks of failures in door hardware products Jim Primovic from ASSA ABLOY cautioned about the risks of failures in door hardware products resulting in a failure to attention to detail in the selection and, in particular, the installation process. He explained the importance of using certified installers to avoid operation problems. In light of constantly evolving software revisions, how often does one see any additional training provided to end users when software updates are released? Charles Johnson of Open Options raised this important point and it is an excellent one. As organizations think about structuring maintenance agreements, it might be wise to consider ongoing training to cover software updates and ensure that end users can continue to optimize the features and benefits of software revisions. Software Support Kim Kornmaier of Honeywell mentioned another element of security system lifecycle consideration, which is 'Software Support'. Maintenance agreements are available and will likely be offered from every installer and come in a variety of flavors. However, care needs to be exercised to ensure that whatever services and support are included, in the scope of a maintenance agreement, have a clear correlation between service and software upgrades versus the fee charged. Software upgrades and system testing Maintenance agreements should be avoided that simply guarantee the free replacement of parts (which may or may not ever get used, even after you pay for it). Services that should be considered include software upgrades, system testing and replacement of consumable parts, like back up batteries. Another key issue ties directly to periodically measuring and ensuring the risk reduction results of security systems, for example, with an access control system, there are several actions recommended for system owners, including: Conduct periodic door and alarm testing - This presumes users have installed all of the necessary parts to enable alarm monitoring). These tests should include the mechanical testing of doors and confirming door-held-open-too-long and forced-door alarms are properly reporting to the alarm client. Importance of harnessing door alarming capacity Excessive door alarms are an indication of either a user or system problem Excessive door alarms are an indication of either a user or system problem or all alarms should be investigated to determine root cause and corrective action needed. Organizations who fail to harness door alarming capability are giving away up to 50 percent of the system's potential benefit. Ensuring the integrity of the access control database is of prime importance. The failure to manage this can lead to unauthorized access and serious security incidents. This can be achieved in a variety of ways, but in the majority of risk assessments they have conducted over the years, it is common to find separated employees and contractor records with active credentials in the database. Ways to mitigate this risk include: Integrating your access control database with active directory (works for employees, not so well for contractors); Utilizing expiration dates on contractor credentials; Periodically manually auditing contractor and employee active badge reports for anomalies, which may indicate process weaknesses in the change management process; Utilizing the 'use it or lose it' feature in many software programs that automatically disable a credential after a set period of non-use (e.g., 90 days); and Establishing processes to limit the removal of certain badges from the site (e.g., those issued to contractors or temporary employees). 'First Card Unlock' feature Irregular schedules, holidays and natural disasters can result in access vulnerability. For instance, if access-controlled doors at a site are programmed to open on a timer and something prevents persons from arriving at work (e.g., snowstorm), a site may be left exposed. A mitigation technique against this type of risk would be to employ a concept called 'First Card Unlock'. Under this feature, a lobby entrance to an office, for instance, would not enter into an unlocked state, until the first authorized employee presented a card and entered the workplace. Changing holiday programming in security systems Holiday programming in some systems needs to be changed on an annual basis Holiday programming in some systems needs to be changed on an annual basis. Managing holidays in an access control system results in doors staying secure which would otherwise be unlocked on a normal business day. Similarly, intrusion detection, duress devices and video surveillance systems can let users down without the proper care and feeding. Examples would include: A panic device fails to communicate an emergency situation because it was not properly reset or the wiring has been damaged due to poor installation. Panic devices should be regularly tested and ideally the activation during testing should be by a person who would be required to use the device in an actual incident. The objective here is to build competency in the persons who may need to activate a device discretely. Similarly, intrusion detection systems should be carefully tested to ensure that all devices are properly reporting to the panel and that the panel is communicating properly to the central station. If there are redundant communications channels, each should be verified. In the same way someone would conduct audits of active credentials in an access control system, it is strongly recommended that users perform a similar review with PIN codes, which have been assigned and would allow for an unauthorized person to disarm a system. Utilizing the failure-to-close feature to ensure that through collusion or negligence, if the last person out of a restricted area fails to arm the panel, the central station will notify a responsible party about the omission. Further, reviewing opening and closing reports might well detect inappropriate entries by authorized personnel which are indicative of suspicious or illegal activity. These features and reports will likely be at an additional cost, but they are important insurance to protect against insider threat. It is not uncommon to hear about an incident happening and during the investigation, the owner of the system discovers that the needed camera was not recording. Where video is not under routine observation, it is recommended to determine if your video management system can send an alarm in the event of video loss. This would allow for rapid remediation before the video loss is discovered in the course of an investigation. Avoiding degraded video quality over time In almost every case, degraded video quality is directly related to resource saturation With respect to video surveillance, as systems grow and evolve over the life of the system, organizations may experience degradation. Darren Giacomini of BCDVideo has studied this issue extensively and concludes that in many cases, installers or others are simply putting too many devices on a VLAN, which results in latency and other conflicts. Degraded video quality has a finite number of potential root causes. In almost every case, degraded video quality is directly related to resource saturation. The resources on a surveillance network consist of IP cameras, network switches, network uplinks, viewing stations, database management and archives. Resource depletions According to Giacomini, each of the resource shares a common thread. And, at the basic level, each of those items is nothing more than a purpose-built computer with limited CPU, memory and network capacity. When any of these resources exceed their capacity, the quality of service delivered will degrade. The following are common resource depletions that can degrade video quality and require a much deeper dive, but are included here as a starting point: IP camera CPU utilization is in excess of 85 percent; CPU elevation in the decoder or workstation decoding the video; and Network congestion or CPU elevation in the network switch. Maintaining the integrity of archived video data Giacomini indicated that the majority of the time degraded video is associated with resource depletion Giacomini indicated that the majority of the time degraded video is associated with resource depletion in one of these key components. Investigation of the potential causes can save time and effort, and prevent a video management software application from unduly being blamed for poor performance during its lifecycle. Also, on the topic of video, John Kampfhenkel, Director of Technical Sales at Veracity discussed the challenges that organizations face when video management system storage is undersized and the need to carefully plan for video retention of existing recorded data when the video system has to be expanded. This can be a problem organizations face and when they do, it is best to involve a video storage expert to determine options, costs and potential legal requirements for maintaining the integrity of archived video data. Selecting the right security technology Dependent on the level and type of integration between various systems, another challenge may be to preserve the integration between the two systems. System owners will need to coordinate carefully with installer(s) to ensure that a software revision to one system will not result in a disruption to a software level integration. This type of integration may require a delay in being able to upgrade one or the other application software versions until the integration can again be certified. Selecting the right security technology is an important element of an organization's security risk management. However, experts would argue that in terms of getting measurable results from technology, there needs to be a keen focus on sustaining activities after the installer closes the doors and drives away. By adhering to the consultant and manufacturers' guidance in this article, organizations can substantially reduce the risk to people, assets and information, and prevent criminal and terrorist incidents in the workplace.
Related white papers
5 Reasons To Integrate Mobile Technology Into Your Security Solution
11 Considerations For Embedded System RFID Readers
RFID and Smartphone Readers in Physical Access Control
Featured white papers
Designing Video Management Systems Using H.265
Download
Making Sense of Today's Security Camera Options
Download
Sinaloa, Mexico: Connected Cities are Safer Cities
Download