Inner Range Access Control Cards, Tags & Fobs
(4)
Browse Access Control Cards, Tags & Fobs
Access control card/ tag/ fob products updated recently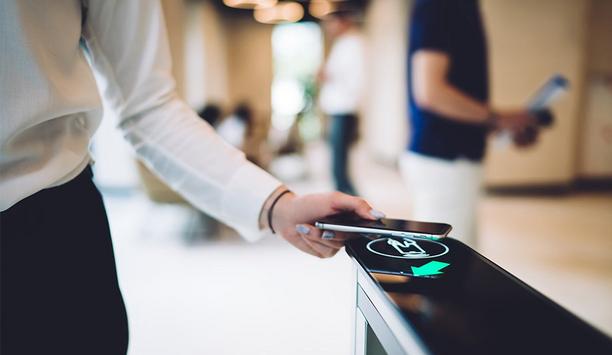 Smart Offices: How Is Mobile ID Changing The Way We Access The Office?
If you're a security or facilities manager, you may already be aware of the quiet revolution that's taking place across businesses and organizations up and down the country. By the end of 2020, 20% of all ID and access control systems featured mobile capability, and this is set to increase by a further 34% over the next three years. There's no doubt that using a smartphone or mobile device in place of traditional credential and access control is a growing trend that's only been sped up by the pandemic. It's true that many businesses are still very much focused on remote working, although many are now starting to implement new-and-improved strategies that are better suited to protect the workforce moving forward. Mobile ID systems As the next normal becomes clearer, businesses will be reviewing procedures such as access control, occupancy monitoring, reducing touch points, and tracking visitors. Mobile ID systems are ideally suited to this task. But what are the key reasons for considering such a setup in 2021? But why is this new technology so well-suited to future-proof your physical access system, and why is it becoming so popular? Eradicating outdated legacy credentials Have you seen just how vulnerable outdated Proximity card technology can be? Low-frequency 125kHz cards can be cloned in a matter of seconds with the use of cheap, readily available tools. Despite their weaknesses, they are still used by a huge majority of businesses – big and small. All smartphones include two industry-standard features that make them perfect for operating a secure, contactless credential Replacing such a system with a mobile-enabled system is one of the best ways to increase security ten-fold. Thanks to a cloud-based infrastructure, mobile ID offers best-in-class security and cryptography. All smartphones include two industry-standard features that make them perfect for operating a secure, contactless credential. Bluetooth Smart and NFC (Near Field Communication) make them the best product to operate such a credential via a secure app. If you're looking for best-in-class security in 2021, mobile access is most definitely the way forward. Removing touch points across the business Reducing touch points and the adoption of touchless facilities has become a key priority for businesses in the wake of COVID-19. Even as businesses start to return to the office and operate a home/office split, it will be imperative that unnecessary contact is kept to an absolute minimum between staff. The traditional issuance of identification and access control credentials can pose problems in this regard. Facility and security managers who are responsible for onboarding and processing ID have done the process face to face. Mobile access makes it possible to carry this process out without people coming into direct content. First, the security manager has access to a secure portal, allowing them to create, manage and edit credentials anywhere. They can upload and remotely transfer mobile ID and access control credentials directly to users' smartphones over the air. Via the secure app, users can view and see their credentials and immediately begin using it for ID and access control by simply placing their smartphone over card readers. Enabling a more flexible way of working The way in which we work has changed for good. Even as people more people return to the office in 2021, a majority of businesses will be operating a home/office split indefinitely. This once again reinforces the need for a smarter, more adaptable onboarding system. Implementing mobile ID is the perfect way of doing this: over-the-air delivery of credentials and security data is now a given, helping businesses create the perfect balance between the home and the office. No longer do people have to come into the office for the onboarding process. Increasing convenience and user experience More often businesses are realising the value mobile ID can have for enhancing the work experience as well as security Ok, so mobile ID is the perfect way of increasing security and adapting workplaces to a post-COVID way of working. And we've not even touched on the most obvious advantage yet: Convenience. How many times have you forgotten your ID card? We're sure it's more times than you forget your smartphone. These powerful processors have become intertwined with the way we carry out tasks on a daily basis. They're so vital that people will soon notice if they've forgotten it. From an employee's perspective, mobile ID and access control is simple, convenient, and extremely user-friendly. More and more businesses are realizing the value mobile ID can have for enhancing the work experience as well as security. From the employer's perspective, mobile ID means it's easier for administrators to manage access and credentials. Future-proofing access control now will ensure that in the longer term, mobile ID is well worth the investment. The annual expenditure of printing ID cards and purchasing credentials can be vast, while reissuance costs can also quickly add up for larger organizations. These issues are a thing of the past for businesses using mobile ID. Mobile ID perfect tool for 2021 and beyond Until mobile ID, new and improved credentials' main focus was on increasing security. Mobile ID not only delivers that, but it also provides a more convenient way of accessing the office in a way that's perfectly suited to returning to the office in 2021. If there was ever a time to upgrade, now is the time. Summing up, mobile access is changing the way we access the office by: Eliminating weak links in security systems such as outdated legacy card technologies Eradicating the need for touch points across multiple areas of the workplace Enabling a smarter, more flexible approach to onboarding Increasing convenience – for both employers and employees.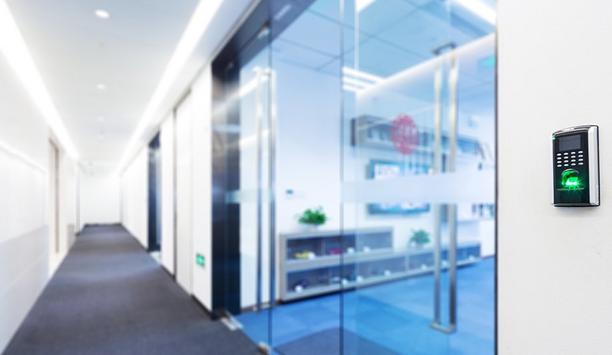 Access Control and Door Entry Management: How Technology is Driving Change
Access control and door entry is a huge responsibility, and challenge, for local authorities and housing associations UK wide. For councils, they're accountable for the security and safety of many public facilities such as leisure centers, libraries as well as residential housing developments which are often large scale and home to hundreds of people. Housing associations manage affordable rental housing which also means they're responsible for the appropriate access control management for each individual house or apartment. Technology developments have enabled better entry systems that are far more secure yet also more convenient and easier to manage. For example, with modern intercom and access control systems, remote management and communication is something that offers local authorities and housing associations features that enable them to reduce costs and cut their carbon footprints by managing multiple sites from one place. On the other hand, such technological innovation has meant that local authority and housing association specifiers and consultants now have a wide range of systems and products to choose from which can cause issues in ensuring the right system for a specific building or development is chosen. Choosing an appropritate access control system In choosing an appropriate system, local authorities and housing associations need to opt for a cost effective solution that can be easily maintained with excellent support from the manufacturer and guarantees that the system and system parts will remain supported for the duration of its expected life cycle. It is also important that the chosen system is flexible to cater for the varying needs of the tenants and visitors. Of increasing importance is the reduction of anti-social behavior which new technology can help by providing the use of data loggers which track the use and events of a door entry system, allowing specific evidence to be located by integrating with CCTV. Using technology to our advantage Through advancements in management systems and services, we can gain a much better visual representation of the events and general usage of an intercom entry system and not just its proximity access control. Systems, for example, can now send email alarms or notifications to the administrator or management. We are now able to modify user rights and access levels on the go from a mobile app which enables a much greater control over service and maintenance engineers, such as making sure they have full access when required via an app, rather than arriving to site with the incorrect keys or access fob. Systems, for example, can now send email alarms or notifications to the administrator or management Dealing with tenant's lost and stolen keys has never been so easy either. The blocking or deletion of lost fobs and adding a new fob can be carried out in minutes while at the same time removing the cost of sending an engineer to the development to program new fobs. This greatly reduces the carbon footprint of the whole task as fobs can now be sent out via mail to a secure location for collection. Technology has also helped local authorities and housing associations to overcome the issue of not being able to have a concierge or building manager available 24/7 at some developments. Now with internet communication, it's possible for tenants and visitors to get in touch with someone should they need assistance, whether that's from within the apartment or from an entrance point. For example, lets take the Videx VX2200 with IP concierge integration. This system is exceptionally flexible, enabling calls to be answered on Videx intercoms and also mobile phones if required. With the integration of the IP concierge each block can be either standalone or networked via the internet back to a central control room. Reduced maintenance costs and carbon footprint We work with a wide range of local authorities and housing associations to help them overcome access control and door entry challenges. One organization we have recently partnered with is The Living Group to help them greatly reduce their maintenance costs and carbon footprint by installing the MiAccess offline proximity system on many of their developments across the North East. Technology developments have enabled better entry systems that are far more secure yet also more convenient and easier to manage By installing an appropriate system, The Living Group has managed to overcome issues caused by the existing system's limitations and also enabled much more flexibility when it comes to effectively managing the access control system of all their included developments. For those responsible for effective and appropriate access control, the management of the systems are easier, quicker and there's no delay or on-going costs for needing a specialist program to modify fobs and access rights as this can now all carried out in-house. Improved security legislation Further advancements in programmes such as Secured by Design (SBD), a police initiative that improves the security of buildings and their immediate surroundings to provide safe places to live, work and visit, means that there's more security legislation being implemented that's making intercoms and access control more secure, without affecting ease and convenience. Videx holds an SBD accreditation and we know, from first-hand experience, how it's making a difference in keeping tenants safe. When you combine the safety features promoted by an SBD member company like ourselves with the likes of the Videx event logging, image capture and ability to modify access users on the go, for example, we can help to create a very safe and secure environment. Personally, I think there needs to be a greater emphasis on the role of security legislation Technology has completely transformed the way local authorities and housing association are able to choose, install and manage door entry and access control systems for tenants and visitors alike. Personally, I think there needs to be a greater emphasis on the role of security legislation such as Secured by Design to ensure all councils and housing association consultants are up to date with what constitutes a robust and secure system that's also cost effective too. In my role, I see weaknesses in systems and constant ongoing costs that could easily be avoided. For instance, features such as timed remote entry means local authority and housing association management no longer need to worry about keys being lost, the wrong keys being supplied or locks needing to be changed. With new systems such as the Videx MiAccess and Videx WS4 range, we can help to massively reduce a housing association's or council's carbon footprint and engineer costs by allowing them the access to management and control from an offsite location. Crime prevention We can also use live and logged events to help prevent crime in different ways, from antisocial behavior growing around a tenant being called or visited much more regularly than others, to knowing a tenant is currently still living at a property but isn't paying rent or answering to any correspondence. Technology enables local authorities and housing associations to receive detailed data and therefore behavioral insights on the people under their management and care. If consultants and specifiers are advised on the most appropriate systems that meet their specific entry needs, they can ensure greater, safer and more convenient access control that meets the requirements of both the end user and the those responsible for its effective management.
Automatic Gates: Making The Right Investment For Access Control
The experience of the COVID-19 pandemic has made us all more conscious of who is coming and going from our property. Whether it is a family home, business premises or public building, property owners want full control over access for protection and peace of mind. As a provider of access control technologies, we are seeing a growing demand for automated gates with a variety of access control systems. There are a number of considerations that buyers need to make when investing. And as an installer, there is advice that you can offer to help your clients make the right choice for their property. Here are some of the key considerations you'll need to make and discuss with your client. Whomever you buy from, you should be offered more than a simple instruction manual. Electronic locks, magnetic locks and code security In the first instance, you'll need to advise on the type of lock and access control available. Electronic locks release on the operation of the automation system to allow the gates to open. Locks are required for all non-locking (also known as reversible) operators and are recommended for any gate on a multi-user site or any gate over 2.5m. Apply the same logic to an automated gate as you would to a domestic door – for example, you wouldn't fit your front door with a lock on the same side as the hinges or a drop bolt at the hinge end of a manual gate so why dispense with this logic when the gate is automated? Electronic locks release on the operation of the automation system to allow the gates to open There are a number of locks on the market including magnetic locks, drop locks that "shoot" a bolt into the ground and side latching locks. These are all designed for external use. While the gate itself will provide physical security, the customer will want to feel in control of who enters their property, when and for what purpose. Consider access for mail and deliveries, waste disposal and visitors arriving on foot etc. There is a range of options available. Intercom systems will allow the user to vet visitors, keypad entry can allow remote access for visitors with a specific code, remote controls allow an oncoming driver to open the gates without getting out of the vehicle, and a timer control can be used to open or close the gates at certain times of the day. Vehicle detection loops can be installed discreetly under the tarmac allowing the presence of vehicles to exit the gates and prevent closing while obstructed. Sliding gates versus swinging gates There are a number of locks on the market including magnetic locks, drop locks that "shoot" a bolt into the ground and side latching locks Gates can be automated to either swing or to slide open and in the case of swinging gates, the opener may be concealed underground or gate mounted. The most suitable opener for your installation will depend on the space available and the type of gate selected. Concealed underground automation is ideal for highly ornate gates. However, where gates are fully infilled (typical of many timber designs), gate mounted openers are concealed from the front of the gate by the gate leaf and present a cost-effective option. The choice between slide and swing is largely down to space - swing gates require a clear space for their opening arc while sliding gates require space to one or both sides of the gate. Sliding gates are perhaps the best choice where the drive slopes or when drive space is limited, as they use the least space when opening. Voltage Most swing gate and sliding systems are available in 24v or 230v. The 24v systems still need 230v mains power – there is a transformer built into the 24v control panels. Deciding which voltage to use can include a combination of factors such as the material of the gates, the location of the system and the safety features you want. Concealed underground automation is ideal for highly ornate gates With wrought iron gates, the wind can pass through them whereas with fully boarded wooden gates (popular because they give full privacy) the wind has nowhere to go, so they act like sails. For commercial or industrial applications with larger entrances and a heavy gate, you may need 3 Phase 400v power (sliding gates only). Installing gate motors in confined spaces The environment in which you are fitting may well influence which gate and motor you recommend. Will it be in an exposed area which is subject to the elements? Will it be positioned on a slope? Sliding gates are perhaps the best choice where the drive slopes or when drive space is limited Installers have always faced the challenge of installing gate motors in confined spaces. When fitting a pedestrian gate, there is often limited space in which to work – potentially making an installation time consuming and technically demanding. If this is the case for you, consider a gate operator which is designed specifically for installations with limited space for maneuver. An example of this is the E5 compact gate operator. The operator is not only small but has an optional slide lever attachment designed for installations where there is extremely limited space, meaning that just 8cm of the pillar is needed for installation. What's more, improved fixing points and a simple 'hook and fasten' process means assembly is safe, quick and straight forward. Ultimately, you'll be looking for a good quality, reliable product with good service. Work with a supplier that offers more than just a manual. If they are happy to offer training, their time and advice when you buy, the chances are you'll get their support long term.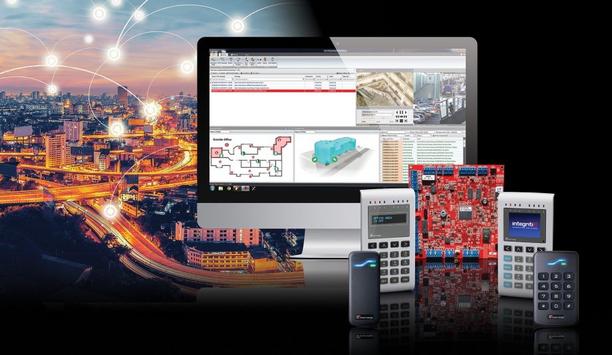 Inner Range Launches New Service To Support Migration From Its Concept System To Integriti Intelligent Access Control System
Security system designer and manufacturer, Inner Range has launched a new service to support customers in the United Kingdom and wider EMEA region, when upgrading systems. The service involves experienced in-house technicians migrating a host of information from the customer's existing Inner Range hardware controller to the new system, such as user types, cards, time zones, doors, areas, lifts and readers. Upgrading to Integriti access control system The service has been designed for customers upgrading from Inner Range's Concept system, now at End of Life, to its flagship enterprise-level intelligent access control and security system, Integriti. While Integriti is compatible with 95% of Concept hardware, making migration straight forward and far more cost effective than an entire system replacement, the new service aims to reduce time and costs for clients even further. Migrating protocols on to the new platform Tim Northwood, General Manager at Inner Range, said "No one doubts that upgrading to a better access and security system has many benefits, and the sophistication and flexibility of our systems help give users the precise controls they need. But the actual transition process can sometimes feel a little fraught because some complex programming is required to migrate existing processes and protocols on to the new platform." Tim adds, "We hope our new service provides extra reassurance and peace of mind for integrators and end-users who will know that our own engineers, who know our systems inside out, will migrate everything more efficiently and smoothly than external partners who are less familiar with our products." Managing and controlling single, multiple sites Integriti is ideal for managing and controlling single and multiple sites at local, national and global levels Integriti is ideal for managing and controlling single and multiple sites at local, national and global levels. Benefits for Concept users migrating to Integriti include more integrations with current manufacturers for security, building automation, people and business continuity processes, superb graphics, enhanced reporting, more flexibility around global programming and permissions as well as being compatible with current and future IT platforms, such as Windows and Vista. Concept 2000 was Inner Range's flagship product, first launched in 1989. It was designed by three of the four founders of Inner Range: Doug Frazer, David Baughan, and Alan Winch. The system was updated to the Concept 3000 and later the Concept 4000, which have been installed around the globe. However, the system's underlying technology is no longer economical to maintain in comparison with modern platforms like Integriti. Insight software Concept systems use Insight software. Insight follows the same End of Life timeline as Concept. Inner Range first announced its Concept system was nearing End of Life in November 2018. Many customers have migrated easily to Inner Range's Integriti product at only a fraction of the cost of an entire system replacement. The new service is paid-for but clients are expected to make time and cost savings overall.
Inner Range And Antron Security Equip Kajima Properties' New London Office Property With Touchless Access Control Solution
Specialist property developer and investor, Kajima Properties' new project development at 77 Coleman Street in the City of London is a luxury multi-tenant office set over seven floors. BNP Paribas acts as the managing agent, while the redevelopment was designed by architect, Buckley Gray Yeoman. The prominent London location is a minute's walk from Moorgate Tube station and the Elizabeth Line. The redevelopment included installing elegant external facades as well as creating floors of new office space, and 16,000 sq. feet of retail, leisure and restaurant space. The site offers exceptional internet reliability and speed for tenants, and is one of just 22 buildings in the UK to achieve a platinum connectivity rating by WiredScore, the Mayor of London's digital connectivity rating scheme. Seamless access control system BNP Paribas and Kajima Properties wanted a seamless and highly efficient access system BNP Paribas and Kajima Properties wanted a seamless and highly efficient access system to allow bona fide users and visitors easy access through reception and lifts to their desired location. This needed to be underpinned, but not impinged by, a robust security management system including CCTV to keep people and the building safe. They wanted to keep any waiting time in reception to an absolute minimum to avoid crowding, including good access for disabled users, and for all entry to be touchless. Tenants and reception staff would need an efficient, secure and easy to use system for managing visitors. While an entry phone and door automation would be required for anyone arriving out-of-hours, or at the rear of the property, such as for deliveries and trades people with equipment. Bespoke security solutions Finally, a key part of the brief was for any installed equipment, such as turnstiles and lifts, to be in keeping with the sophisticated, minimal look and feel of the building. The Team Antron Security project managed the design, supply and installation of the access control and security system for 77 Coleman Street and acted as the 'go to' contact for client, Kajima Properties and BNP Paribas. Antron Security is a globally renowned installer of bespoke security solutions and has been providing security installations for the past 29 years. Taking care of the supply, design, installation and maintenance of security systems, Antron Security is NSI approved, meaning all staff and systems installed comply with the latest industry standards and are regularly inspected. Integriti access and security management system Inner Range provided the core access and security management system, Integriti, which enabled Antron Security to build the bespoke solutions needed for 77 Coleman Street in London, UK. Inner Range is a globally renowned company in the design and manufacture of intelligent security solutions since 1988. More than 150,000 Inner Range systems have been installed in over 30 countries till date. The company's flagship product, Integriti, offers enterprise-level intelligent security and integrated smart building controls for single sites through to global estate portfolios. Seamless, touchless entry for tenants Cards are presented to readers embedded in bespoke Integrated Design Limited (IDL) entry turnstiles The building's 2000+ regular users are issued secure proximity cards, carrying encrypted information about when and where the user is allowed to go. Cards are presented to readers embedded in bespoke Integrated Design Limited (IDL) entry turnstiles, which also allows them to be read by the KONE lift integration. The high level lift integration with 'destination control' means the lift software takes into account where each of the building's four lifts are, where the user's 'home floor' is, as well as where other users are going/due to go, and instantly calculates the quickest lift for the new user. Antron Security and IDL collaboration The user is immediately directed to the most efficient lift via a display screen on the turnstile. If users are able to go to more than one floor, they can update their preference in the lift itself. For the turnstiles in the reception area, Antron Security and IDL worked closely with the vision set out by the architect to create a high-performing system that was in keeping with the sleek, minimalist design of the building. A bespoke set up of slim 'speed lane' turnstile pedestals, together with a separate glass gate were an ideal solution for a reception area where space is limited but security provisions and good disabled access are needed. IDL's Glassgate 200 opens away from the user, and closes behind, preventing tailgaters and all IDL items are manufactured in the United Kingdom. Readers for proximity cards and QR codes were set into the speed lanes to create a seamless flow through the reception area. Fully integrated visitor management system Inner Range's Integriti also allowed Forge's Bluepoint visitor management system to integrate with IDL's turnstiles and the KONE lifts. For visitors to access tenanted floors within the building, the following has to take place: A tenant creates the meeting via Bluepoint. An email is generated and sent to the visitor's inbox where they can create a mobile QR code pass and save it to their smart phone wallet. When the visitor arrives, they scan their QR code on their smart phone at the reception desk, at which point their QR code becomes valid on the Integriti access control system. The visitor is then able to enter via IDL's speed lane turnstiles, and they are directed by the KONE lift display (which is set into the speed lane) to which lift car they need. To leave, the visitor presents their QR code at the speed lane turnstile, which tells the system they're leaving. The QR codes are only valid for one entry and one exit, and only on the appointment date and at the planned appointment time. Afterwards, the QR code becomes invalid and is deleted from the system. The QR code gives the visitor the ability to access everything they will need, from the entry turnstile and lift through to any locked doors en route. The integration between Integriti and Forge's Bluepoint visitor management system was achieved with an XML read/write interface, as well as API integration between a SQL database and a cloud-hosted VMS database based on Microsoft Azure cloud services platform. BTP XIP intercom system A BTP XIP intercom system was installed to allow visitors out-of-hours to contact the security team A BTP XIP intercom system was installed to allow visitors out-of-hours to contact the security team, or for deliveries and trades people to use in order to access doors at the rear of the building. The XIP system uses an ethernet distribution network, which means the system can be expanded easily, and it's possible to install long-distance connections that data networks can't reach. Hikvision CCTV cameras installed CCTV cameras from Hikvision's 'superior' range have been installed throughout the site to create a hard-wired IP closed circuit television system. They are integrated with the Integriti access control system, which allows for intelligent 'cause and effect' monitoring. System protocols automatically bring up specific camera feeds for security managers to view in response to alerts, and footage can be viewed holistically along with other information on from Integriti, such as if a door has been left open. Intelligent access control Inner Range's Enterprise product, Integriti, provides seamless integration with a multitude of other smart building management systems, underpinned by robust security. This includes encrypting all communications through every device and interface, and providing intruder detection to European standard EN50131. Integriti helps building managers create greener, more energy efficient sites by tracking how tenants use the building, and amending heating and lighting settings as a result. Integriti also provides trace reporting, that can identify a user's movements if they have become unwell and identify who else has been near them. System benefits for users Touch-free entry to the building via the speed lanes and lifts. No unnecessary stops for users and visitors on their way into the building. Less crowding in the lift areas. Easy to use visitor management system. Robust security that doesn't impinge on access. Sleek and minimal design in keeping with the building design. Jamie Crane, Commercial Director at Antron Security, stated "The flexibility of Inner Range's Integriti access control system and Forge's Bluepoint visitor management allowed us to incorporate high-level lift integration (known as 'destination control')." He adds, "Together, they create a future-proof solution as we can continue to meet the ever-changing requirements of the landlord and tenants via our ability to integrate with third party systems and devices such as lifts, intercoms, lighting and building management devices."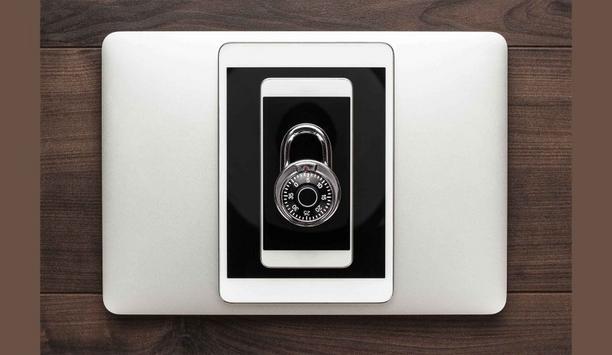 Inner Range Develops Cyber Security Governance Program, As Part Of New Strategic Focus On Cyber Security
Security system manufacturer, Inner Range has announced a new strategic focus on cyber security, after auditing and formalizing several existing cyber security measures. The globally renowned security solutions firm, Inner Range, which has not had a single reported cyber security breach in its 30-year history, has been working with a global software service company to develop a comprehensive cyber security governance program that can grow and evolve to meet ever-changing cyber security challenges. Cyber security governance program includes: A dedicated cross-functional cyber security governance team. Coordinated penetration testing of all networked products by independent accredited laboratories. Product development process that includes cyber threat assessment. Deployment of hardened cyber security technologies. Supply of cyber hardening installation guidelines for Inner Range products. Facing the critical challenge of cyber security Cyber security is one of the major challenges facing organizations today" Tim Northwood, General Manager of Inner Range, said "Cyber security is one of the major challenges facing organizations today and it's critical that networked security and access control systems provide customers with the safest possible solution." Tim adds, "Our new program shows our absolute commitment to cyber security, not as an 'extra' level of security but as a core element running through every stage of the design, manufacture, installation and management of our security systems." Robust cyber security solutions Inner Range has released a formal statement outlining its coordinated, strategic measures to ensure the most robust cyber security for customers. Among the measures is the formation of a cross-functional cyber security governance committee that brings together senior representatives from research and development, production, technical support and IT, as well as the executive leadership team. They now manage and update cyber security policies and procedures affecting all Inner Range activities in a consistent and holistic way. Penetration testing to assess security The statement notes how all networked products undergo penetration testing by independent accredited laboratories to assess security and probe for vulnerabilities. Penetration testing has been applied to Inner Range's IP network-connected products, including Integriti, Inception, Multipath and SkyCommand. Test results form part of the product development process and directly improve the security of all Inner Range platforms. Cyber threat assessment Cyber threat assessment is included at every stage of Inner Range's product development and testing process. Aside from penetration testing, strict access control permissions are allocated to source code, so as to ensure that only relevant support staff and personnel have access to code repositories. Inner Range only deploys hardened cyber security technologies. For example, cloud services Multipath and SkyCommand are hosted in an industry-renowned cloud hosting environment that offers redundancy and load-balancing across multiple locations and come with certifications from ISO/IEC, CSA, ITAR, CJIS, HPIAA and IRS 1075. Security devices using cryptographic implementations Inner Range is now offering cyber hardening installation guidelines to integrators and end users In addition, Inner Range's devices use cryptographic implementations, including AES encryption, while its architecture is designed to minimize risk, such as with resilient LAN networks and lightweight real-time operating systems. Inner Range is now offering cyber hardening installation guidelines to integrators and end users to ensure systems are installed and managed securely. The guides include recommendations around security, network access control, firewalls, identity management and vulnerability management. Critical infrastructure installations security With more than 150,000 security systems already installed in critical infrastructure installations in over 30 countries, Inner Range is globally considered to be one of the innovators in the design and manufacture of intelligent security solutions, since it was first established in 1988. Customers include hospitals and high-security units, colleges, distribution centers and pharmaceutical companies, federal and state government installations, along with critical national infrastructure.
Related white papers
Four Areas to Consider in Frictionless Access Control
Physical Access Control In Higher Education
A Brief History of Access Control Credentials