Bosch Surveillance Quads
(2)
Browse Surveillance Quads
Surveillance quad products updated recently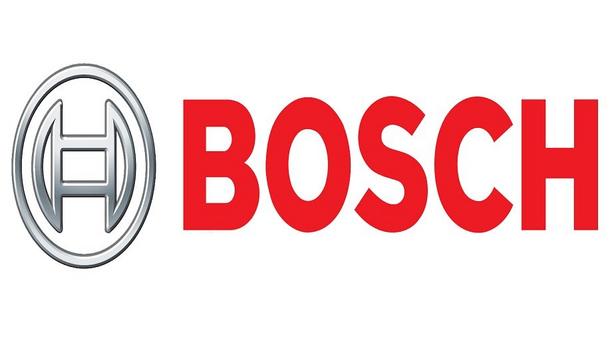 Intelligent Truck Parking Solution From Bosch Protects Driver And Freight
From asphalt to apps, Bosch has implemented a connected security solution for the Frechen truck stop near the A1 to protect people and freight from assaults. The modern parking area near Cologne now has around 40 parking spaces that meet the high-security standards of the Transported Asset Protection Association's (TAPA) according to the Level 2 certificate and are therefore particularly secured. From now on, forwarding companies can book these via the Bosch Secure Truck Parking app. The fully connected solution ensures maximum security: more than 20 security cameras with intelligent video analytics by Bosch monitor the four-gated entrances and exits as well as the parking area. In addition, a pedestrian interlock ensures that only authorized persons can enter the area. The reason for this solution is a shortage of some 400.000 secured truck parking spaces in Europe. This has serious consequences for the safety of drivers, goods manufacturers, freight forwarders as well as other road users, as trucks often have to park in an unsafe manner contrary to traffic regulations. Secure truck parking "The truck parking shortage along German roads is, unfortunately, a daily occurrence. Everyone has seen the lines of unsafely parked trucks along the highways. The fact that thieves, in particular, take advantage of the precarious situation is felt by companies like us that transport goods throughout Europe," explains Rein de Vries, Senior Manager Security from Samsung SDS. In close coordination with Samsung SDS, Bosch has developed the solution that has now been implemented. "Secured truck parking lots, just like the one in Frechen, are important for our transport of goods. That's why we were happy to contribute with our know-how and experience to this project." A loss of 8.2 billion a year With AI-based video analytics, the security cameras immediately detect risks, unwanted movements, and sound A recent study by TAPA illustrates the urgency of the situation: The organization estimates the financial damage caused by stolen freight across Europe at around 8.2 billion euros annually. Alongside the United Kingdom, Germany is one of the countries most affected by cargo theft. Thieves usually take advantage of the situation at night, when the truck is parked unprotected and the driver is asleep. Consumer goods or car parts are among the most sought-after goods, as are jewelry, precious metals, or food products. Bundled know-how "On behalf of the site operator, we acted as general contractor to implement a certified complete solution for the Frechen truck stop that protects drivers and freight alike," explains Uwe B. Herrmann, project manager at Bosch Building Technologies. "The parking lot is now securely enclosed, gated, illuminated in a way that saves energy and equipped with intelligent technology." AI ensures safety and comfort With the help of AI-based video analytics, the security cameras immediately detect risks and unwanted movements and sound the alarm at the Bosch video control center. Audio technology built-in video cameras allow control center staff to immediately contact people on the premises and notify security forces or police if necessary. Regular virtual guard tours round off the security concept. Booking parking spaces also work efficiently and digitally: Parking spaces can be booked via the Bosch Secure Truck Parking web portal or app. Truck drivers can pass through the barrier and drive onto the premises with digital license plate recognition.
Bosch Appoints Thomas Quante As The CEO And Tanja Rückert As The Chief Digital Officer
Thomas Quante (54) will take over as President of the Bosch Building Technologies division on June 1, 2021. As a board member for the division, he was previously responsible for the international system integrator business as well as for the fire alarm systems business within the global product business. Innovative AIoT solutions Quante succeeds Dr. Tanja Rückert (51), who will become Chief Digital Officer of the Bosch Group on July 1, 2021. "In the field of safety, security and building technology, we are operating in a very exciting and dynamic market environment." I am very pleased to be playing a key role in shaping this development" "Due to the growing integration of artificial intelligence and the Internet of Things, we see enormous potential for innovative AIoT solutions and intelligent services that provide even more energy efficiency, comfort, security and safety for our customers. I am very pleased to be playing a key role in shaping this development," explains Thomas Quante. International system integrator Quante, who has a degree in business administration, began his career in 1994 at Robert Bosch GmbH and has worked as an executive with strategic and operational responsibilities in various Bosch divisions in Germany and abroad. Quante has broad experience in the B2B sector as well as in-depth market and customer knowledge in building and security & safety technology. Joining Bosch Building Technologies in 2012, Quante initially headed the international business for professional communication and audio systems based in Burnsville, USA. In 2015, he became a member of the board for Bosch Building Technologies, where he played a key role in establishing and successfully developing the international system integrator business.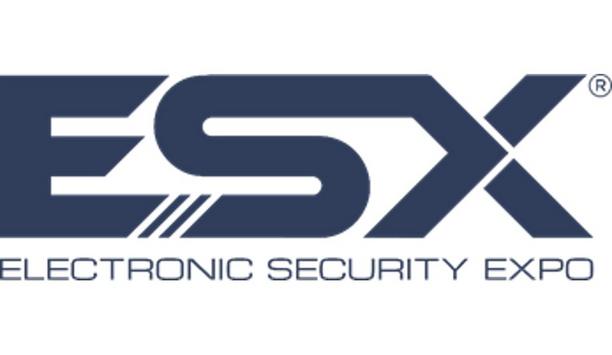 ESX 2021 Virtual Experience To Feature An Educational Program For The Electronic Security Industry
The Electronic Security Expo (ESX) Virtual Experience, presented by the Electronic Security Association (ESA), will be held on June 15-17, featuring notable keynotes, industry experts, and 24 sessions with interactive learning opportunities. ESX will equip security professionals with the tools to grow their business in 2021 and beyond. With changing social, economic, and business environments, security professionals need to adapt to new go-to-market strategies and offerings. Identifying the right next-gen products and services can have a positive impact on the customer pipeline, improve the customer experience and keep customers loyal. Cybersecurity During the session, "New Markets, Innovative Products, Bright Future" Parks Associates' Amanda Kung and Alarm New England's Alexandra Curtiss Thompson will share insights on how to build a marketing strategy that targets the unique needs of customers, evaluating current market segment penetration and top areas for growth. As the number of connected devices grows, so does the current threat landscape. Customers are looking to security professionals to ensure they are protected. During the session "Cyber Security: Current Landscape and Its Effects on the Security Industry," Bosch Security's David Brent will discuss major cyber threats that are most critical to the industry and how security professionals can protect their customers from them. Insights into a growing business "These sessions will provide a glimpse at how security professionals are navigating today's business environment and protecting their customers against evolving threats," said George De Marco, Chairman, ESX. "It is vital for ESX to provide a platform for security professionals to come together to exchange ideas and best practices. It's how our industry gets stronger — by learning from one another."