John Wu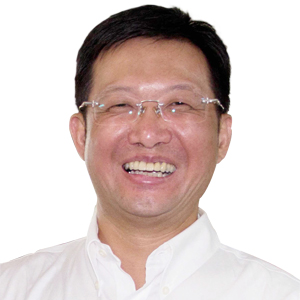 John Wu
VP,
Hunt Electronic Co Ltd
John Wu, VP of Hunt Electronic, is one of the key people in Taiwan regarding OEM/ODM manufacturing. He has more than 15 years of experience in the surveillance business, manufacturing for first-tier and second-tier companies; traveled to more than 33 countries and has assisted to every major security events and expositions in the world.
Articles by John Wu
OEM/ODM manufacturing source takes care of all the manufacturing processes and investments Local surveillance companies often struggle when deciding between distributing third-party brands or selling their own branded surveillance products, especially when the company has already achieved some level of recognition among their customers and/or other key players. Distributing a famous third-party brand is a way to "play it safe" in an environment where there is little budget to spend on marketing, public relationships and other expenses related to product placement. Someone else has already made those investments. Nevertheless, when talking about identity, owning a brand eases the way for customers to associate the local company with the type of products/services it offers. A local company seeking more prestige can create its own "additional value" for clients, rather than simply merchandising and trading. By the time a local surveillance company decides to sell its own branded products, another decision needs to be made: whether to manufacture products or to find OEM/ODM manufacturing sources. Understanding the differences between the approaches related to project development and budget planning will provide guidance to any local company. The Keys For Setting A Production Line Self-manufacturing represents tremendous challenges of time management and investment. The local company needs to be absolutely sure there is enough time to assemble the qualified human resources who are capable of developing the required hardware and software resources to create surveillance products that can evolve and overcome challenges in a competitive market. After gathering the right professionals, the next challenge is time management. Every team at any organization, regardless of size, needs time for training and consolidation. For this reason, the local company has to estimate a buffer time for this learning process, when mistakes are allowed in order to achieve a very stable product. Another aspect to take into account is infrastructure. The company will need to own adequate space and required equipment for the manufacturing processes. Obviously, the required investment is enormous, and the ROI gain might be slower than expected if the wrong decisions are made. Currently OEM/ODM manufacturing sources are located in China and Taiwan Therefore, finding an OEM/ODM manufacturer eases the way to enable any local company to achieve a unique identity; especially when creating strategic surveillance solutions that require customized technology. The Benefits Of Working With OEM/ODM Manufacturing In the medium-long term, working with OEM/ODM sources does not require a big investment, and the ROI is faster. The local company can focus resources on marketing and new business development – not have to spend resources on manufacturing and fixed assets such as plants, facilities, and operators. All the complexity of manufacturing processes and investments is taken care of by the OEM/ ODM manufacturing source. It is important to mention that an existing product line can be expanded faster by using one or more OEM/ODM sources. Products with similar characteristics might only require new features to increase the competitive value inside the whole chain of distributors, sellers and resellers. After identifying the advantages of the OEM/ODM approach, the next important step is to find the right OEM/ODM source; otherwise, the maximum value might not be achieved, and the business direction would get blurred. Points For Choosing An OEM/ODM Source Providing an acceptable lead time is not the only parameter to determine a good OEM/ODM manufacturing source. To find the right OEM/ODM partner, an exhaustive analysis of the factory must be performed in areas as Scale, Human Resources, Quality and Operations. For example, a scale analysis offers a good reference to estimate project development. Also, it helps to evaluate the general performance of the factory and its ability to meet client demands. Some other criteria for evaluating scale are monthly capacity production, amount of production lines and workers. "It is important that an OEM/ODM manufacturing source be willing to hear about developing new designs and concepts from the branding company.." In the human resources area, analysis requires more than taking a quick look at how many workers and experts are committed to the job; rather, consider the factory organization and its employee development programs. Does the factory fulfill the whole design and manufacturing process, or just a part of it? Not providing the whole service might lead to gradual cost increases, since other sources need to be contacted to fill all the manufacturing gaps. Furthermore, experts should strive for developing new technologies, being one step ahead and not behind. Also, it is important that an OEM/ODM manufacturing source be willing to hear about developing new designs and concepts from the branding company. Any branded company needs to take advantage of this expertise from manufacturers, meaning that serious employee development programs would be held internally for training and developing knowledge. A manufacturer company with high employee turnover could put the smoothness of the project development at risk; the company might spend too much time constantly training employees, and the acquired knowledge might consequently be leaked. Also, the factory requires implementing high control standards, including packaging for overseas shipment. For product improvements, it is important to evaluate the return merchandise authorization (RMA) process and how feedback flows from the customer. All of this will help to evaluate quality that should be complemented with the best infrastructure. Finally, analyzing operations cannot be overlooked. It is preferable that the business model of the manufacturer source be pure OEM/ODM-based; in this case, the roles of both actors (buyer and factory) are clearly established, and there will not be any risk that the factory decides to approach the buyer's client. "In the medium-long term, working with OEM/ODM sources does not require a big investment, and the ROI is faster" Public companies offer more complete and precise information about their financial states; obviously, healthy finances represent a more stable operation and provide more security for the money invested in merchandise. Conclusion Currently OEM/ODM manufacturing sources are located in China and Taiwan. There is no doubt that China offers very attractive prices and lead time, but Chinese manufacturers still face unpredictable situations of quality control, sometimes undermining credibility related to IP surveillance in some regions of the world. Although Taiwan manufacturers cannot compete against the Chinese in price, they offer high quality and a balanced solution, making them highly trustworthy for any IP surveillance business.
Experts sections