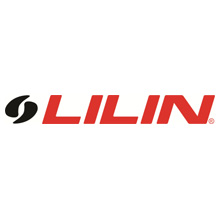 LILIN will also display NVRs, CMX software, Z Series Auto-Focus IP cameras and 360° panoramic camera
LILIN North America, the US entity of IP video market leader Merit LILIN, will be displaying cameras capable of Ultra High Definition and 120 frames per second at this year's International Security Conference & Exposition. The three-day international security trade show will take place at the Sands Expo in Las Vegas, NV from April 2nd, through April 4th. During the exhibition, LILIN will also be displaying their complete product lineup, from standalone NVRs and CMX software, to the Z Series Auto-Focus IP cameras and 360° Panoramic Camera.
LILIN North America's booth (#25075) at ISC West will be highlighting the new 4K UHD and 120FPS cameras. The new 4K Ultra HD Network Camera, or UHD1182, enhances image detail and saturates colors at four times the resolution of 1080P, while UFG1182, has the capability to record 1080P footage at 120 frames per second. This 120FPS frame rate allows footage to be conformed to standard video playback speeds of 30FPS for 4X slow motion.
Another new addition scheduled to be displayed is the ULG1122, Ultra Low Light camera that can maintain colors even the darkest of conditions. This camera utilizes Wide Dynamic Range (WDR) technology, making it suitable for video surveillance in variable lighting conditions.
The annual ISC West show is the USA's largest international security trade show and serves as a great platform for LILIN to introduce its current and upcoming products to existing and potential clients. Make sure to check out LILIN's Booth #25075 in the main show hall.
Download PDF version
Download PDF version