American Dynamics Multiplexers
(12)
Multiplexer products updated recently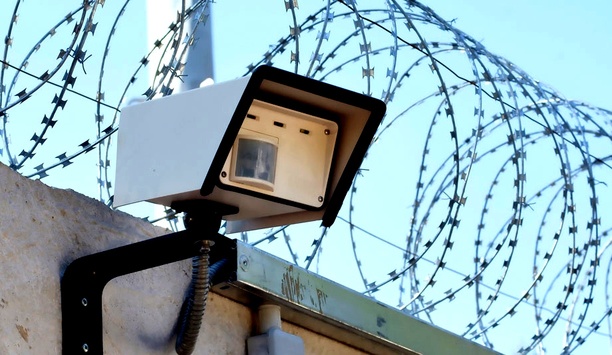 5 Key Ways To Ensure End-to-end Perimeter Protection
Critical infrastructure facilities that must secure large areas with extended outer boundary and numerous entry points, present a particularly difficult challenge when it comes to perimeter protection. As such, true end-to-end perimeter protection calls for the utilization of a sophisticated, multi-layered solution that is capable of defending against anticipated threats. Integrated systems that incorporate thermal imaging, visible cameras, radar and strong command and control software are crucial for covering the various potential areas of attacks. Let's look at these technologies and the five key functions they enable to achieve an end-to-end solution that provides intrusion detection, assessment and defense for the perimeter. 1. Threat Recognition The first step in effectively defending against a threat is recognizing that it's there. By combining state-of-the-art intrusion detection technologies, facilities can arm themselves with a head start against possible intruders. An exceptionally important aspect of effective perimeter protection is the ability to conduct 24-hour surveillance, regardless of weather conditions, environmental settings, or time of day. Visible cameras do not perform as well in low light scenarios and inclement weather conditions. However, thermal imaging cameras can provide constant protection against potential intruders, regardless of visual limitations, light source or many environmental factors. In fact, facilities such as power stations located near bodies of water can use thermal cameras to create what is known as a "thermal virtual fence" in areas where they are unable to utilize the protection of a physical fence or wall. Deterring suspicious activity can be achieved through real-time two-way audio, a simple but powerful tool Critical infrastructure applications require not only continuous video surveillance and monitoring, but also a solution that yields highly reliable intrusion detection, with fewer false alarms. This need makes advanced video analytics a must for any adequate surveillance system. Features like dynamic event detection and simplified data presentation are game changing in supporting accurate intrusion analysis and facilitating a proactive response. Advanced analytics will provide multiple automated alarm notification options, including email, edge image storage, digital outputs or video management software (VMS) alarms. Incorporating high quality, unique and adaptive analytics can virtually eliminate false alarms, allowing security personnel to respond more efficiently and effectively, while also lowering overall cost for the end user. While surveillance technologies such as radar, thermal imaging and visible cameras, or video analytics work well on their own, utilizing all of these options together provides an advanced perimeter detection system. For example, ground surveillance radar can detect possible threats beyond the fence line as they approach and send a signal to pan-tilt-zoom (PTZ) cameras, triggering them to slew to a specific location. From there, embedded analytics and visible cameras can further identify objects, notify authorized staff, and collect additional evidence through facial recognition or high-quality photos. 2. Automatic Response Systems Once an intrusion attempt is discovered, it is important to act fast. Organizing a response system that can initiate actions based on GPS location data, such as the slewing of PTZ cameras, automated intruder tracking or activated lighting sensors, greatly increases staff's situational awareness while easing their workload. For instance, thermal imagers deployed in conjunction with video analytics can be used to generate an initial alarm event, which can then trigger a sequence of other security equipment and notifications for personnel to eventually respond to. Having all of this in place essentially lays the entire situation out in a way that allows responders to accurately understand and evaluate a scene. Power stations located near bodies of water can use thermal cameras to create a "thermal virtual fence" in areas where they are unable to utilize the protection of a physical fence or wall 3. Deterring Suspicious Activity After the designated auto-response mechanisms have activated and done their job, it is time for responders to acknowledge and assess the situation. From here, authorized personnel can take the next appropriate step toward defending against and delaying the threat. Deterring suspicious activity can be achieved through real-time two-way audio, a simple but powerful tool. Often, control room operators can diffuse a situation by speaking over an intercom, telling the trespasser that they are being watched and that the authorities have been notified. This tactic, known as 'talk down', also allows officers to view the intruder's reaction to their commands and evaluate what they feel the best next step is. If individuals do not respond in a desired manner, it may be time to take more serious action and dispatch a patrolman to the area. 4. Delay, Defend, Dispatch And Handle The possible danger has been identified, recognized and evaluated. Now it is time to effectively defend against current attacks and slow down both cyber and physical perpetrators' prospective efforts. Through the use of a well-designed, open platform VMS, security monitors can manage edge devices and other complementary intrusion detection and response technologies, including acoustic sensors, video analytics, access control and radio dispatch. A robust VMS also enables operators to control functions such as video replay, geographical information systems tracking, email alerts and hand-off to law enforcement. With the right combination of technologies, facilities can take monitoring and evidence collection to the next level The primary purpose of the delay facet of the overall perimeter protection strategy is to stall an attempted intrusion long enough for responders to act. Access control systems play a key role in realizing this objective. When a security officer sees a non-compliant, suspicious individual on the camera feed, the officer can lock all possible exits to trap them in one area all through the VMS. 5. Intelligence: Collect Evidence And Debrief More data and intelligence collected from an event equals more crucial evidence for crime resolution and valuable insight for protecting against future incidents. With the right combination of technologies, facilities can take monitoring and evidence collection to the next level. One innovative resource that has become available is a live streaming application that can be uploaded to smart phones and used for off-site surveillance. This app gives personnel the power to follow intruders with live video anywhere and allows operators to monitor alarm video in real-time. Geographic Information System (GIS) maps are computer systems utilized for capturing, storing, reviewing, and displaying location related data. Capable of displaying various types of data on one map, this system enables users to see, analyze, easily and efficiently. Multi-sensor cameras, possessing both visible and thermal capabilities, provide high-contrast imaging for superb analytic detection (in any light) and High Definition video for evidence such as facial ID or license plate capture. Integrating these two, usually separated, camera types into one helps to fill any gaps that either may normally have. Still, in order to capture and store all of this valuable information and more, a robust, VMS is required. Recorded video, still images and audio clips serve as valuable evidence in the event that a trial must take place to press charges. Control room operators can use data collection tools within their VMS to safely transfer video evidence from the field to the courtroom with just a few clicks of their mouse. More advanced video management systems can go a step further and package this data with other pertinent evidence to create a comprehensive report to help ensure conviction.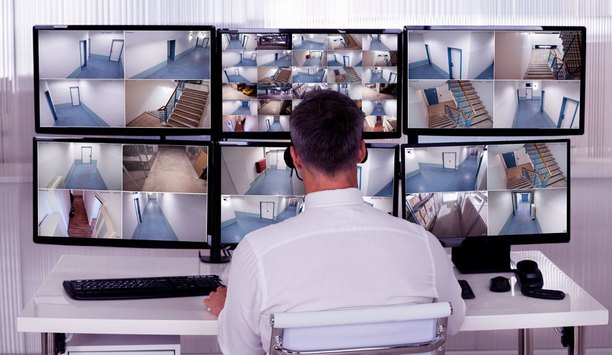 Technology Evolution Leads To Changes In Security Control Room Furniture
Technology is changing the look and function of today's security control rooms. Old-school CRT (cathode-ray tube) monitors are giving way to the thinner, flat screen monitors in the control room environment, but the transition is gradual. Randy Smith of Winsted still sees many control rooms that need to make the conversion, which is a boon to his company's business. Furniture today is designed differently to accommodate the thinner monitors, often with larger screens. Need For Integrated Rack Systems With the increase of IP-based systems comes the need for integrated rack systems that include advanced functionality such as cable management, adds Jim Coleman, National Sales Manager, AFC Industries. Server rooms are environmentally controlled by cooling systems and power systems monitored on the IP network. Low-profile flat screens allow centers to utilize space vertically, thus creating a smaller footprint for the consoles. Additionally, with IP-based systems, workstations will have a smaller footprint because there is less cumbersome equipment. In most cases the servers are stored in a secured, climate controlled environment to eliminate overheating of the servers and maintain their security, says Coleman. This environment also helps with cable and power management. AFC builds technical furniture racks that adhere to the precise needs of computer network server room operators. The company designs and fabricates LAN workbenches with versatile functionalities, and server room workstation racks that are scalable. There is a complete line of IT workbenches, IT computer racks and computer server rack mounts with flexible mounting options. In most cases the servers are stored in a secured, climate controlled environment to eliminate overheating of the servers and maintain their security Flexible Control Room Designs Matko Papic, Chief Technology Officer of Evans Consoles, says the transition from bulky CRT equipment to flat-screen (lower profile) monitors was a major disruption in control room design; it changed the whole dynamic. Another evolution is the use of IP video streaming, which allows more flexibility in manipulation of audio-video content, and requires more flexible control room designs. Another shift, driven by larger, higher-definition monitors, is a shift to fewer monitors that display more information. Instead of a smaller monitor for each information stream, larger monitors now consolidate that information into "dashboard" displays. Looking ahead, control rooms will need to be more flexible, both in the initial design and the ability to adapt to changing technology, says Papic. Legacy customers who are currently using PCs may be moving to more remote applications. Sit-stand equipment will continue to be increasingly prevalent. "There will be more emphasis on flexibility, technology integration, and the ability to change over the life of the system," says Papic. Consolidation Of Multiple Operations Into A Single System A trend in security is consolidation of multiple physical operations into a single system, says Papic. As a result, more customers are taking more interest in alarm management and situational awareness. How is the technology being used in terms of alarm triggers? How can the systems react rapidly and provide information to a larger audience in the control room? These questions impact how control rooms are designed, and Evans Consoles can adapt lessons learned from other markets to these trends in the security arena. Greater use of technology is inevitable, says Coleman of AFC Industries. "It is virtually impossible for humans to monitor all security data at the street level in our cities," he says. "As computers become more powerful and their programs more all-encompassing, we will see a greater shift to robotic and technology uses that will provide enhanced monitoring capabilities and safety reactions." Read our Control Rooms series here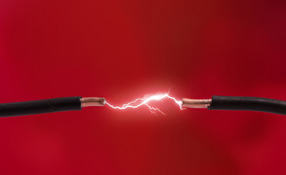 Choosing The Right Power Supplies For Security Installations
Selecting the optimum power supply for a system is critical to an installation When it comes to selecting power supplies, knowledge is power. Determining the power requirements of every systems product, taking into account their integration with one another is critical to ensure that you are selecting and installing the power solutions most appropriate for your installation. Such information will enable you to select the power supplies that will be required to keep your security system running efficiently in the long run. Paul Rizzuto, Technical Sales Manager, Altronix Corp outlines some of the key factors to consider when choosing the right power solution for security installations - including those of video surveillance systems and access control systems - and fire alarm systems. Questions to consider when selecting the optimum power supply Before commencing the evaluation and selection process, three fundamental questions/issues need be addressed:Approvals and conformance to norms: Are there any specific agency approvals that the installation must conform to?Each state, county and even municipality has their own requirements regarding agency approvals. There are a variety of compliance issues such as UL listings for video, access control and fire/life safety that need to be adhered to along with specific local codes. It's imperative that you check with the local AHJ (Authority Having Jurisdiction) to find out what agency listings you must conform to during the design process to assure your security system is in compliance before installing any components and power supplies. Features required: What are the application specific features required for the installation? Selecting power supplies for a security or fire alarm system is a complex process due to a number of variables Before starting the design process, a comprehensive analysis of the facility's security systems are required to determine feature sets of the power supplies. Up until recently, selecting power supplies often required the need to combine various components to deliver the functionality desired. For example, does the system need battery back-up in case of a power failure? All that has changed with the introduction of a new breed of integrated power solutions that deliver both cost and installation advantages. Quantity, location and power requirements of the security system componentsWhat is the number of devices in the system, the power requirements for each, and their physical location?This information is necessary to determine the size and quantity of the power supplies, how many security devices they will run, and where they will be physically located. It is always a good rule of thumb to add 20% more power to your calculations as a safety factor. Alarm signal generation is a key consideration when dealing with power consumption in fire alarms systems Dealing with power consumption issues in fire alarm systems Power consumption is a primary issue when configuring fire alarm systems. One of the most critical considerations revolves around how alarm signals are activated. When an alarm condition exists, Notification Appliance Circuits (NAC) are output from the Fire Alarm Control Panel (FACP) to activate notification appliances such as strobes and horns commonly used to indicate an emergency situation. The number of notification appliances to be activated, along with the current draw for each device and its distance from the FACP, sometimes makes the deployment of NAC Power Extenders a necessary system component. For example, in large commercial installations or multi-tenant buildings, the total current draw of the notification appliances may well exceed the power output of the FACP. In these instances, one or more NAC Power Extenders need to be installed for those notification appliances where the wire runs are too long for the FACP to deliver sufficient power. Features to consider when selecting a NAC Power Extender: Number of Class A or Class B indicating circuits.Total power rating (ex. 6.5 amp, 8 amp or 10 amp).Number of Aux. power outputs with or without battery backup.Programmable outputs: SynchronizationTemporal Code 3Input to output follower mode.Enclosure capacity: Room for battery backupAmple knockouts and room for wiringAgency approvals UL, MEA, CSFM and FM.NAC Power Extenders are available with programmable features that maintain horn/strobe synchronization by either producing internally generated sync protocols utilized by major signal manufacturers, or by electronically repeating these sync protocols from the FACP outputs. Power supply requirements for access control systems - key standards to follow To ensure safety any device designated to lock or unlock an exit must be connected to the fire alarm systemAccess control systems manage entry and exit points at a facility by means of controlled locking devices. NFPA (National Fire Protection Association) requires that any device or system intended to actuate the locking or unlocking of exits, must be connected to the facility's fire alarm system so that all doors will release when an alarm signal is generated.To comply with NFPA requirements, there are two classifications of locking devices that need to be addressed: Fail-Safe and Fail-Secure. Fail-Safe locking devices such as magnetic locks release when they lose power. Fail-Secure locking devices such as electric strikes unlock when power is applied and may be manually released from inside a secured area. This determines the manner in which your power solution removes or provides power and the sequence and timing of each action.Access control power supplies come in both AC and DC versions and some provide multiple voltages simultaneously. Features include independently trigger controlled Fail-Safe/Fail-Secure outputs, power supervision, battery charging and fire alarm interface. Wall and rack mount models are also available.To comply with NFPA requirements, there are two classifications of locking devices that need to be addressed: Fail-Safe and Fail-Secure Some systems may also require the installation of panic hardware devices. Upon activation, the devices' high current power demand can reach up to 16amps, but not all power supplies can handle these high inrush currents. As a result, you need to specify a power supply designed for this type of application. Some operate a single panic hardware device and require optional modules to add features like timing functions, output relays, fire alarm disconnect, or power for additional panic hardware devices. Therefore, these "base" models almost always require additional modules to deliver the functionality you need and may not be cost effective. More advanced models offer integrated features and supply a comprehensive solution. In addition to the convenience of these integrated devices, they are highly cost efficient with respect to total cost of ownership and installation. Video surveillance systems - typical power consumption guidelinesVideo surveillance systems typically run 24/7/365 placing high demands on power supplies. These video power supplies need to deliver a clean and consistent source of 24VAC or 12VDC power to assure uninterrupted operation. Depending on the video component's specific power requirements and its location, there is a wide selection of power supplies to select from. They can be wall or rack mounted, designed for use indoors or outdoors, and feature AC or DC outputs. Configurations typically range from 1 to 32 outputs and some models offer additional features like 115 or 230VAC input with current ratings as high as 25 amps, power LED indicators, and PTC or fused protected outputs. Certain models provide both 24VAC and 12VDC to power both types of surveillance cameras simultaneously. Environmental conditions can affect the performance of video components and the power supply when situated outdoors A few additional variables to consider when selecting video surveillance power supplies include: Environmental conditions: Temperature differences due to change of seasons, day or night, can often be extreme and can have a direct affect on the performance of both the video components and the power supply when located outdoors. Enclosures for outdoor power supplies should be rated to withstand the elements.Ground Isolation: In some cases, the surveillance cameras are not equipped with internal electrical isolation. Should this be the case, it's important to specify a power supply with this feature. Video Transmission Systems: For years, the use of structured cable has been an inexpensive method for transmitting video and data between head end equipment and camera systems. The introduction of UTP transceiver hubs with integral camera power make it possible to transmit both video and data via structured cable along with the power needed for the cameras. This is accomplished via video balun/combiners which pass the power and data to the camera and send the video back to the head end equipment. New highly versatile devices with integral power provide system designers with a highly integrated solution. This new breed of integrated device greatly reduces the time and expense of configuring and installing separate components while helping to minimize bandwidth requirements for large security systems. Paul RizzutoTechnical Sales Manager Altronix Corp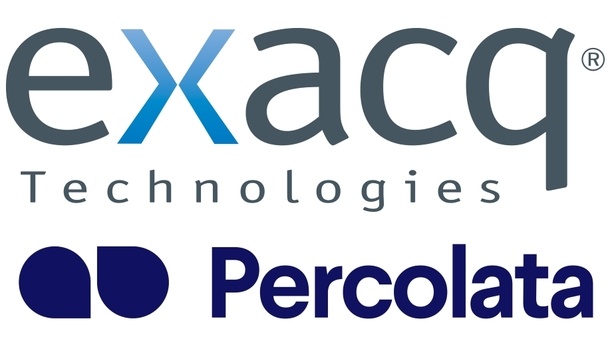 exacqVision Integrates With Percolata To Create Customized Computer Vision And Predictive Analytics For Retailers
exacqVision now integrates with Percolata to form an integrated solution using data from employees, traffic sensors, marketing calendars, historical information, and video from exacqVision's VMS to create customized computer vision and advance predictive analytics. Retail businesses and malls can benefit from the integration with reliable and actionable data to recalibrate business decisions that increase sales. Features for physical retail stores The integration provides powerful features for physical retail stores such as: Walk-in and Walk-by traffic analytics Classify employees vs. shoppers Associate related shoppers into a buyer group Flexible vantage points eliminate the need for additional cameras and expensive new wiring Accurately forecast traffic The Connected Partner Program is designed for product manufacturers and software developers. This opportunity offers access to all the tools needed to build integrations with Tyco products, including software, hardware, documentation, sample code, dedicated engineering and marketing support. This program is not intended for product resellers and distributors.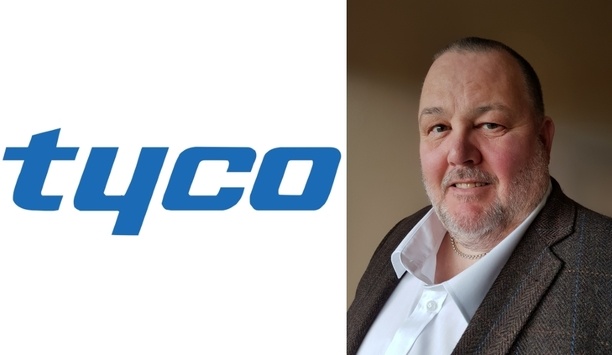 Tyco Launches Campaign To Encourage More Installers To Sign Up To Its Partner Programs
Tyco, the security products division of Johnson Controls, has launched a campaign to encourage more installers to sign up to its partner programs which are designed to help identify new business opportunities and ensure end-users achieve maximum benefit from their investment in an integrated electronic security solution. "Feedback from the marketplace indicates that many small to medium size installers believe that manufacturers' partner programs are 'closed shops' and that only large system integrators are able to qualify for membership," said Gordon Morrison, GB Sales Director for the Tyco Security Products access control and video brands. "We want to dispel this myth by encouraging professional installers of all sizes to consider the benefits of one of our partnership programs." With partner programs already in place for C-Cure 9000 and Exacq, Tyco has been accelerating its plans to establish similar schemes for many of its other leading brands and products. Providing certificated training courses At the heart of all our partner programs is our commitment to provide certificated training courses""At the heart of all our partner programs is our commitment to provide certificated training courses, which representatives from all potential installers and system integrator partners need to attend in order to qualify to be an authorized reseller," added Gordon. "Subject to the number of staff trained and the level of training achieved and maintained, being an authorized reseller comes with a wide range of benefits. These include preferential access to technical support services, marketing support and where relevant, free demonstration software. "It's a win, win for everyone involved. Tyco benefits from working with competent installers and system integrators who share our ambition to deliver maximum value from our solutions to their end-user clients, while at the system design or tender stages of a project, consultants, specifiers and end-users are able to identify those companies which are best qualified to install and support our solutions."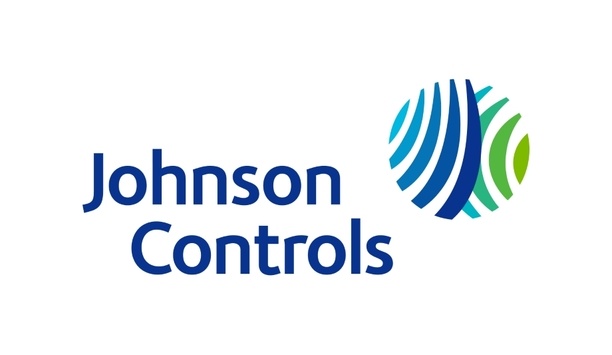 Johnson Controls Announces Tyco Cloud To Encourage Its Users To Use Cloud Services
Johnson Controls announces Tyco Cloud, a new cloud-based security suite developed to help customers move costly and complex security infrastructure for access control and video surveillance to the cloud. With Tyco Cloud, organizations can reduce costs, improve enterprise security management and scale security operations on demand, providing unlimited possibilities to deliver security services over the internet. Accelerating digital transformation Tyco Cloud empowers this digital transformation with on-demand security management" Tyco Cloud allows users to protect lives, assets and facilities through management of access control, video surveillance and other security operations using secure cloud services and connected devices such as cloud cameras and controllers. Cloud solutions from Tyco run on an open and modern microservices architecture to ensure fast, scalable and secure services. "Our customers worldwide are embracing and accelerating digital transformation to make their businesses more intelligent, agile and cost effective," said Martin Renkis, general manager of Cloud Solutions, Global Security Products at Johnson Controls. "Tyco Cloud empowers this digital transformation with on-demand security management that enables organizations to securely and cost-effectively customize their video surveillance and access control solutions based on site-specific and enterprise-wide requirements." Multiple recording parameters For video surveillance, organizations can enable Tyco Cloud with any Illustra Cloud Camera or leverage existing camera systems using Tyco Cloud Gateways, which will automatically locate existing cameras from dozens of different manufacturers on a network and enable secure cloud management of those cameras. Tyco Cloud enables video storage in camera, in gateway, in low latency cloud, in high latency cloud or a hybrid combination to support unlimited flexibility and cost effectiveness. The intuitive interface allows users to customize multiple recording parameters, such as which cameras to record and for how long, video resolution, as well as create unique upload schedules to minimize bandwidth consumption. The service also offers Cold Cloud video storage for cost effective, high latency online archiving. The new Hyper View feature enables users to search through 24 hours of recorded video from up to 100 cameras within 60 seconds. Smartphone based mobile credentials Tyco Cloud ioSmart was cloud first designed to deliver convenience, cost savings and advanced security Tyco Cloud surveillance also supports powerful analytics such as heat mapping, object detection and crowd formation to name a few. For access control, the new ioSmart solutions from Tyco Cloud empower smartphone based mobile credentials and smart key managed access control for companies to securely allow personnel to conveniently access facilities using their smartphones without the security risk of lost, stolen, or cloning of legacy card technologies. Tyco Cloud ioSmart was cloud first designed to deliver convenience, cost savings and advanced security for access control. The Tyco Cloud Enterprise Manager portal provides users with a comprehensive view of their entire security solution through a single interface. Proper password management It provides real-time status and management of every connected device on a clickable global map. This simple dashboard also enables tracking and management of users, bandwidth utilization, cloud storage and device firmware. Additionally, Tyco Cloud secures all data from any device to the cloud and to the end user. Every connected device as well as the cloud platform are supported by the Johnson Controls Cyber Solutions Product Security Program, which delivers enhanced safeguards against cyber attacks, including additional controls for proper password management and end to end encrypted communications.
Featured white papers
Physical Security Supports A Future-Proof Cyber Security Strategy
Download
Combining Systems Intelligence And Human Insight For Superior Security
Download
3 Ways To Increase Workplace Safety And Resource Efficiency
Download