CLIQ - ASSA ABLOY Mechanical / Digital Door Locks
(7)
Browse Mechanical / Digital Door Locks
Mechanical digital lock products updated recently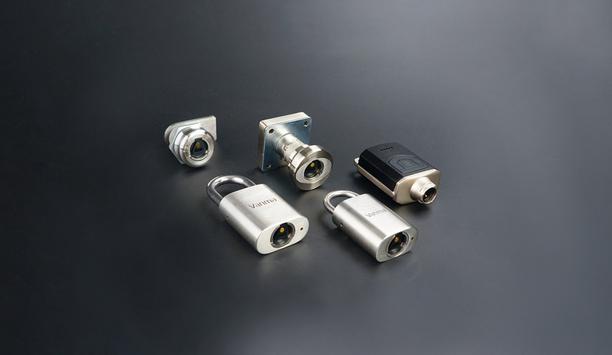 What About Electronic Door Locks With Remote Control?
Most consumers are enjoying the convenience brought by electronic locks. With the existence of electronic locks, people no longer need to be restricted by keys. There are a variety of unlocking methods and more convenient remote control unlocking options. Suppose, you are going on vacation, and with the presence of an electronic lock, you can easily enter your house with your babysitter, without a spare key. Of course, not only smart homes, but also some infrastructure and commercial buildings are enjoying the convenience, brought by electronic locks. Passive electronic lock access control system This article will introduce a smart electronic lock used in the infrastructure industry, named passive electronic lock access control system. In traditional manufacturing, mechanical locks are commonly used in all walks of life, to protect the safety of property and facilities. However, the mechanical lock has caused many practical problems in the long-term application. For example, the keys are duplicated randomly, the unlocking authority cannot be controlled, the user's operation records cannot be known, and the remote control is not possible. Imagine that if you are in a remote telecom base station, it happens that you have the wrong key in your hand and cannot open the front door. In such a situation, this lock, maybe the worst scenario. In some industries, with a wide scope and large working area, more attention must be paid to access control systems Therefore, in some industries, with a wide scope and large working area, more attention must be paid to access control systems. In some outdoor scenarios, such as base stations and electric power cabinets, the requirements for access control systems are quite strict. Due to the particularity of its environment, ordinary power-based access control systems will no longer be applicable. Therefore, the emergence of passive access control systems has solved these problems. Electronic locks offer intelligent management function Based on years of in-depth field research, Vanma has developed the Vanma passive electronic lock access control system, based on the current situation of the industry. This system is different from other electronic lock systems, as it integrates the advantages of both mechanical locks and electronic locks. It not only has the simplicity of mechanical locks, but also has the intelligent management function of electronic locks. The term 'passive' of passive electronic locks means that no power is needed. Passive electronic locks have the same appearance as ordinary mechanical locks, so they can be installed anywhere, just like common mechanical locks. They also have a variety of practical functions of electronic locks. Authorized remote access control The Vanma management software allows security managers to assign access rights to specific areas, for different technical personnel. In order to facilitate real-time access control, the electronic key can be used in conjunction with the mobile phone app, in order to send information about its access rights to the technicians, in real time. Vanma management software can provide access to all operations performed by technicians Vanma management software can provide access to all operations performed by technicians, including complete audit reports. Access attempts outside the specified time range or outside the specified area can be obtained through the report, so as to analyze any abnormal situations. Access control in extreme weather conditions In the access control system, the lock (lock cylinder) maintains an extremely high standard and its protection level is IP67, to ensure the greatest degree of protection. Infrared induction technology is used in the electronic key, even if the surface of the lock is wet, the electronic key can also transfer the access authority to the lock cylinder. Ensure stable exchange of information between the key and the lock cylinder. In other words, a poor connection cannot prevent the transmission of information between the key and the lock. At present, this kind of passive electronic lock is widely used in many fields, such as telecom, electric power, water utilities, public utilities, medical emergency and so on in Europe.
Open Supervised Device Protocol (OSDP) – What You Need To Know About Modern And Future Proof Access Control Security?
Access control and management of trusted identities are the building blocks of security, safety, and site management policies for many businesses and organizations. The current pandemic has compounded this with the introduction of new policies and regulations, particularly around social distancing and contact tracing. Most organizations will have some form of legacy access control in place, ranging from the most simplistic options, such as locks and keys, to technology-based systems. The issue with legacy systems of any type is that risks, just like technology, evolve. What was secure, convenient, and efficient a few years ago is often found wanting as the threat landscape changes. The standards governing the development and testing of physical access control systems (PACS) have also evolved to improve security and product interoperability. An example is the Open Supervised Device Protocol (OSDP), introduced 10 years ago as an alternative to the antiquated and vulnerable Clock-and-Data and Wiegand protocols. However, when it comes to planning infrastructure upgrades or implementing new tools, businesses must carry out due diligence to ensure the solutions are future-proof and deliver the expected level of security. Vulnerabilities and challenges In the early 1980s, Clock-and-Data and Wiegand protocols were widely adopted as the de-facto standard for interoperability between access control readers and physical access controllers. Those de-facto standards were later formalized and adopted into industry standards by the Security Industry Association in the 1990s. Wiegand is unencrypted and unable to protect from "man in the middle" attacks and vulnerabilities There were weaknesses, though, Wiegand is unencrypted and unable to protect from "man in the middle" attacks and vulnerabilities from the reader to the controller. Not only that, but Wiegand delivers limited range options and is operationally inefficient. It is also easy to target via its learnable language and a host of hacking devices available via online sources. Furthermore, the retrofitting installation alongside a legacy system is complicated for integrators and expensive for organizations, as most readers require dedicated home-run wiring. Extensive wiring on a large-scale project, such as a school or corporate campus, results in considerable — often prohibitive — costs for the installation of a PACS. Legacy access control protocol Despite the well-publicized vulnerabilities and weaknesses, Wiegand is still one of the most common protocols in legacy access control, with estimates indicating it is used in more than 90 percent of installed systems. This not only presents issues about physical security but also raises concerns relating to the protection of personal data. Access control systems not only contain information about who can and cannot use certain doors. OSDP is a communication standard Modern systems include a wide range of personal data, ranging from qualifications and certifications of individuals, home contact details, and even medical conditions or HR and employment information. With the potential fines associated with GDPR breaches, companies need to take this concern seriously. These weaknesses pushed the security industry to adopt a new protocol: Open Supervised Device Protocol (OSDP). This access control communications standard was developed by Mercury Security (now part of HID Global) and HID Global in 2008, and donated, free of intellectual property, to the Security Industry Association (SIA) to improve interoperability among access control and security products. Since then, it has been adopted as a standard by SIA, becoming the first secure, bidirectional reader/controller protocol to be governed by a major standards body in the security industry. In 2020 OSDP reached an additional milestone in becoming an International Electrotechnical Commission (IEC) standard. Why implement OSDP as a standard? OSDP is the only protocol that is secure and open for communication between readers and controllers The growth of networked devices, such as video and access control products, has led to an increased demand for converged solutions. Businesses and organizations recognize the value of implementing an integrated solution to enhance security and add value to technology investment. OSDP is the only protocol that is secure and open for communication between readers and controllers and is also being widely adopted by industry-leading reader and controller manufacturers. It is an evolving, 'living standard,' making it a safer, more robust, future-proof option for governing physical access control systems. OSDP offers important benefits: 1) Increased security Implementing OSDP standards can increase security, as OSDP with Secure Channel Protocol (SCP) supports AES-128 encryption that is required in U.S. federal government applications. Additionally, OSDP constantly monitors wiring to protect against tampering, removing the guesswork since the encryption and authentication are predefined. 2) Bidirectional communication Early on, communication protocols such as Wiegand were unidirectional, with external card readers sending information one way to a centralized access control platform. OSDP has transformed the ability for information to be collected, shared, and acted upon with the addition of bidirectional communication for configuration, status monitoring, tampering, and malfunction detection, and other valuable functions. In fact, OSDP is the only open, non-proprietary, bidirectional, secure protocol for communication between card reader and physical access controller. 3) Open and interoperable OSDP adds new technology that enhances its ability to protect incoming and outgoing data collection OSDP supports IP communications and point-to-point serial interfaces, enabling customers to flexibly enhance system functionality as needs change and new threats emerge. They also can proactively add new technology that enhances their ability to protect incoming and outgoing data collection through a physical access control system. 4) Reduced installation costs OSDP's use of two wires (as compared to a potential of 11 wires with Wiegand) allows for multi-drop installation, supervised connections to indicate reader malfunctions, and scalability to connect more field devices. Daisy-chaining accommodates many readers connected to a single controller, eliminating the need to run home-run wiring for each reader, and the use of a four-conductor cable achieves up to 10x longer distances between reader and controller than Wiegand while also powering the reader and sending/receiving data. 5) User friendly OSDP gives credential holders greater ease of use, with audio and visual feedback such as colored lights, audible beeps, and the ability to display alerts on the reader. For security administrators, managing and servicing OSDP-enabled readers also becomes increasingly convenient, as OSDP-enabled readers can be remotely configured from network-connected locations. Users can poll and query readers from a central location, eliminating the cost and time to physically visit and diagnose malfunctioning devices. Unlimited application enhancements OSDP streamlines installations and upgrades while saving organizations the expense of replacing readers OSDP supports advanced smartcard technology applications, including PKI/FICAM and biometrics, and other enhanced authentication protocols used in applications that require Federal Information Processing Standards (FIPS) compliance and interactive terminal capabilities. Audio-visual user feedback mechanisms provide a rich, user-centric access control environment. OSDP offers advantages for users, administrators, and integrators, alike. It adds security and real-world efficiencies, and its interoperability ensures that organizations can use systems from numerous manufacturers as they invest in infrastructure that maximizes the protection of critical data. For our part, HID Global's range of HID Signo readers is OSDP verified, ensuring they offer the intended interoperability and security for secure bidirectional communication and provide an easy migration from Wiegand devices. In a campus environment, OSDP streamlines installations and upgrades while saving organizations the expense of replacing readers if a new access control solution is implemented. There are also service and maintenance benefits as OSDP encourages continuous monitoring of system uptime and allows for remote configuration of -- or upgrades to -- a reader. Cost savings upon system upgrade Integrators can also capitalize on the introduction of OSDP by encouraging open standards, which can, in turn, help them build new customer relationships and win more projects. Although upgrading to access control systems that adhere to OSDP standards is a significant initiative, the range of benefits outweighs the cost of upgrading. Increased security coupled with business efficiencies adds value for those administering the system and a high level of interoperability ensures users can deploy systems from numerous third-party manufacturers. Integrators who understand the benefits of OSDP can also help their customers support both current and future technology requirements. When a site's needs change, OSDP offers significant cost savings as the open functionality makes adding new devices easier and reduces the expense of requiring all readers to be replaced if a new solution is installed. Businesses and organizations transitioning to OSDP will also enhance value in terms of operational costs such as servicing and maintenance.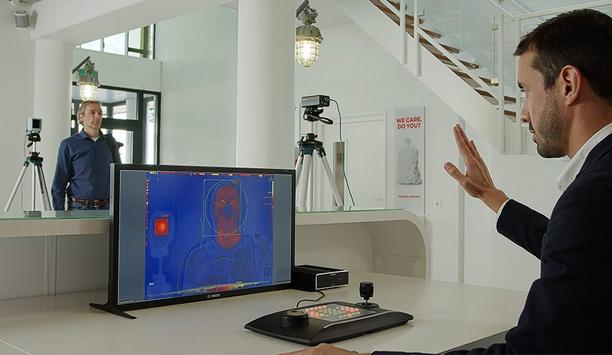 Q&A: Bosch Video Systems & Solutions' Michael Seiter And Magnus Ekerot On Smart Technology, "AIot", And Plans For 2021
Q: Mr. Seiter, Mr. Ekerot, you both joined Bosch Building Technologies' business unit Video Systems & Solutions as Senior Vice Presidents in March 2020, when the Coronavirus pandemic was just beginning. How did your business unit get through 2020? Magnus Ekerot: The crisis was also felt at Bosch. At the same time, demand has risen for solutions that keep businesses open and protect people's health. We offer corresponding video solutions that can make a significant contribution to containing the pandemic. Michael Seiter: Overall, we managed the past year well despite the challenges and have been growing again since the third quarter compared to 2019. We see good opportunities for further growth in 2021. Q: Has the Corona crisis again accelerated the development of smart technologies in the security technology market, and does the security market in contrast to most industries benefit from the crisis more than it suffers? Michael Seiter: The Corona crisis has definitely demonstrated that the future lies in data-driven solutions. Thanks to our product development strategy already being based on this, we at Bosch were very quickly able to develop new products for the 'New Normal' and to expand existing products accordingly. To give one or two examples: in cooperation with Philips, we very quickly developed a people counting solution for retail operations – smart Philips displays in conjunction with smart cameras from Bosch that provide protection for staff and customers. The In-Store Analytics software solution was also implemented with additional features. Shop owners can now make decisions based on customer movement data such as "Where do we position products to avoid queues or crowds?" HTD involves a touch-free monitoring system to accurately and speedily identify people with heightened skin temperature The latest highlight is the Bosch Human Skin Temperature Detection solution, in short HTD. This involves a touch-free monitoring system to accurately and speedily identify people with heightened skin temperature at control points in offices, factory floors, or airports. The benefits of previously existing solutions on the market are sometimes called into question. Competitors are often unable to deliver what they promise because, for example, the measured temperature of the skin does not correspond to the core temperature of the person, or fluctuates, due to environmental influences. Therefore, we developed a software-based solution that, in compliance with GDPR, first allows people with potentially elevated body temperatures to be filtered out, and in a second step, allows medical personnel to perform a more targeted fever measurement. Q: You see a lot of potential for the video security industry in new technologies such as Artificial Intelligence and the Internet of Things. What specific opportunities do you mean, and how are you leveraging these technologies at Bosch Building Technologies? Michael Seiter: Bosch has committed itself fully to an "AIoT" – AI meets IoT – strategy. The development of AI algorithms and software, in general, is at Bosch significantly driven in the security space. By AIoT, we specifically mean the networking of physical products and the deployment of artificial intelligence. With AI we aim to enable clients to understand events at an ever-deeper level and predict them in the future – the keyword being predictive – so that they can act proactively. This is particularly important for health and safety. An example is the Intelligent Insights solution where the user can anticipate potentially dangerous situations, for instance in maintaining social distance and a maximum number of people numbers in any one area. Q: From your point of view do you have an advantage over other suppliers when it comes to AI-based products in the video arena? Michael Seiter: The analysis and utilization of video data have long been front and center with us. Since 2016 we've been following the strategy of offering AI applications in the form of integrated intelligent video analytics as a standard in our network cameras. Data such as color, object size, object speed, and direction are all measured. Simply put, you can say this is seeing and understanding – which is the principle behind smart security cameras. Today it's much more a question of intelligent, data-based solutions than collecting high-quality pictures and storing them for the record. Bosch has been investing heavily in AI for years, from which we can benefit greatly in our area. In the first quarter, for example, we will launch a vehicle detector based on deep learning that is already running on our cameras. This will create significant added value for our customers in the area of intelligent traffic control. Q: Mr. Ekerot, what advantages do customers have in AI-based video security from Bosch? Magnus Ekerot: A key advantage is strong customer focus with tailored solutions that are at the same time modular and scalable through new AI algorithms A key advantage is our strong customer focus with tailored solutions that are at the same time modular and scalable through new AI algorithms. Take the example of Camera Trainer, a machine learning software that can be directly uploaded to Bosch network cameras. The camera is thus trained up on recognizing objects and situations – tailored to the specific needs of our customers. If the camera detects the defined scenario, it performs a predefined action in real-time – for example, a count or an alarm. The latest example is our new camera platform Inteox. As a completely open camera platform, Inteox combines Bosch's intelligent video analytics with an open operating system. This allows programmers to develop specific software applications - or apps - for various application purposes. These can then be loaded onto cameras – the same principle as an app store for smartphones. To sum up, Bosch AI applications support customer-specific needs related to data analysis while enabling totally new applications within and beyond the video security market. Q: Can you name a specific current project where Bosch has deployed an AI-based solution? Magnus Ekerot: A current ground-breaking project using our smart cameras is being implemented as a pilot in the USA. Smart Ohio enables users to configure more intelligent traffic flows and thus ensure mobility, safety, and the efficient use of roads today and tomorrow. The new vehicle detector mentioned by Mr. Seiter also plays a central role here. Our overall goal is to provide connected smart sensor solutions for public and private transportation agencies to enable them to operate their roads safely and efficiently. The Intelligent Insights can anticipate potentially dangerous situations, for instance in maintaining social distance and a maximum number of people numbers in any one area Q: Mr. Seiter, you have been involved with the topic of mobility for some time. What experience from your previous job in the automotive business of Bosch might help you when it comes to further develop the video portfolio of Bosch Building Technologies? Michael Seiter: There's a lot to tell. First of all, the development of core algorithms for video-based solutions, whether for autonomous driving, for vehicle interior monitoring, or for our Bosch Building Technologies video systems, all come together at Bosch's Hildesheim location. This gives us considerable synergies and allows us to bring R&D results to market faster and more flexibly. Essentially, assisted driving systems use AI algorithms that process ever-increasing volumes of video data. Attempts are being made to imitate the human being and enable the vehicle to understand better the surrounding environment with its 'eyes'. This predictive capability is especially critical with autonomous driving. For example, key questions include: "How should the car respond and what could potentially happen next?" "What kind of environment does it find itself in?" etc. There are many activities in this area at Bosch that in my new role in security we can also strongly benefit from. I am now bringing a lot of this experience and existing R&D achievements to Bosch Video Systems & Solutions, which also results in further synergies with our mobility division: At Stuttgart Airport, autonomous driving is already being implemented together with Mercedes-Benz and the parking garage operator Apcoa as part of the "Automated Valet Parking" project, or AVP for short, in which intelligent video systems from Bosch Building Technologies are making a significant contribution. Mr. Ekerot, you have a lot of experience in the video security area. Where do you position Bosch Building Technologies now in this market and what specific goals are you pursuing? Magnus Ekerot: Our clients are looking for reliable partners and products. We are a strong brand; you can rely on Bosch products. Bosch is a thought leader in video and a pioneer in AI applications in this field since 2016. Data security is everything to us: Our products conform to the EU's GDPR regulations. Beyond that, we have an extensive camera portfolio that complies with the US National Defense Authorization Act (NDAA) for video security devices. This enables our portfolio to be deployed for example within US government buildings. We are planning to conclude more software maintenance agreements with our clients in 2021. These deliver investment and future security for our customers and include for example a 'patch guarantee' along with regular updates with new functionalities. This is the first step in a comprehensive plan to access new revenue channels for us and our partners delivering the best technology and excellent service to the end-user! Overall, many new products will be launched this year and this trend will intensify. Our goal is to establish new product families that follow a simple principle: "The development and delivery of disruptive, predictive video solutions that every user can trust because of the underlying sustainable forward-thinking mindset." It's been much discussed of late that Bosch is one of the very first companies globally that operates on a CO2-neutral basis. How does sustainability impact your business? Magnus Ekerot: IoT solutions are actually sustainable and contribute to environmental protection Our IoT solutions are actually sustainable and contribute to environmental protection. For example, our cameras are sustainable in that they remain up-to-date through software updates and needn't be constantly exchanged for new ones. Our systems demonstrate sustainability also operationally as they can be managed remotely. System integrators don't need to be physically present, thus avoiding unnecessary travel with its accompanying emissions. All in all, Bosch Building Technologies develops ways to accompany and support our clients in reaching their climate goals via new technologies. This can be done, for example, through improved energy efficiency, the total cost of ownership models, organizing and simplifying the supply chain, and helping our customers meet their social responsibilities. The Power of Bosch helps us here to leverage company-wide research to be two steps ahead, a shade faster, when it comes to new technologies and initiatives that our and future generations will benefit from. I should also say that I am personally very proud to work for a company that set an ambitious climate goal for itself and achieved it! Can you already share a preview of your technology innovations in 2021? Michael Seiter: We see great market potential for our cameras that use artificial intelligence and can be updated flexibly throughout their lifecycles. I have already mentioned the deep learning-based vehicle detector in our cameras. More such solutions – also for other applications where object and person recognition are important – will follow in the course of the year. And the best part is: with AI, the more data we collect and the more intelligently we use it, the better the solutions become and the more added value they bring to the customer. This will revolutionize our industry! Another example is our cloud-based solutions, for example for alarm monitoring. Here, we can now also integrate third-party cameras and, building on this, offer and jointly develop our intelligent software-based solutions. This gives our customers more opportunities to take advantage of the opportunities created by AI. The trend towards integration of the various security technologies seems to be driven mostly by the rapid progress in software development. Does this affect full-range suppliers such as Bosch and what specific plans for fully integrated security solutions do you have for the future? Michael Seiter: Naturally, this suits us as a full-scope supplier. Bosch solutions are deployed in many cross-domain client projects. We have experts for the different domains under one roof and a strong brand with the same quality promise for all areas. Nevertheless, it is always also about specific domain excellence. Only when you master all different areas and have profound and proven expertise in each of them you can succeed in integrated cross-domain projects. The respective business units craft their future strategies and innovation roadmaps with this in mind – as we do in the field of Video Systems & Solutions. Our business unit offers fully integrated Bosch video solutions that can be extended and operated on open systems. This is why we drive open platforms such as Inteox, to offer customers from a wide range of industries the right solutions. Our Bosch Integration Partner Program that we launched in 2012 is also heading in this direction – every product can be integrated into multiple other systems and VMS solutions. In summary: At Bosch, we are both a one-stop-shop, but also an open-system, meaning we offer customers maximum flexibility in their choice of products and services.
Vincennes City Deploys Assa Abloy's Programmable Electronic Keys For Safer, Smarter Access Control Across Its Facilities
Running a unified locking system for multiple municipal services may bring operational efficiencies. However, if the system is based on mechanical locks, it can also create time-consuming headaches. When keys go missing, for example, or user access requirements change, mechanical security does not have the flexibility to adapt quickly. For this reason, Vincennes city administrators sought a modern, electronic replacement for a master-key system whose lock-chart ran to 4,000 keys. Several locations around Vincennes — among them schools, nurseries, and the Town Hall elevator — relied on this complex locking solution. The costs and risk when keys went missing had become a growing logistical burden. Electronic locking system Vincennes officials tasked their city security director with finding a more responsive solution: An electronic locking system that is easy to install; does not require power to be cabled to every door or lock; and gives municipal staff the ability to tailor access rights for different people, to trace keyholder and lock interactions and to amend or revoke permissions when required. They also needed an established, trusted security partner able to offer all the necessary training and system support. An electronic locking system that is easy to install; does not require power to be cabled to every door or lock "A wired access control system was rejected because it required too much work to bring the power to each door," says Fabrice Pain, Director at the Municipal Technical Center. "Now eCLIQ provides us access control without wiring at all." Interior and exterior doors at buildings including the Hôtel de Ville, 11 nurseries, 12 schools, and the Municipal Technical Center are equipped with more than 650 programmable, electronic eCLIQ cylinders. Almost 1,000 battery-powered eCLIQ programmable keys have been issued to authorized staff. Solving the lost key problem and reducing thefts With eCLIQ, lost keys no longer threaten building security: They can simply be blacklisted by the city's central eCLIQ management software, which saves the money spent on replacing mechanical locks. And because every key, lock, or user may be audited at any time, thefts from public property have dropped. The eCLIQ cylinder range brings almost any opening into an access system. Robust, durable eCLIQ locks can protect lifts, machines, mailboxes, cabinets, and more with the same security as sensitive doors. Robust, durable eCLIQ locks can protect lifts, machines, mailboxes, cabinets, and more with the same security as sensitive doorsCertified and available in multiple sizes and formats — including the EURO format first patented by an ASSA ABLOY Group brand nearly 100 years ago — eCLIQ cylinders maintain security and regulatory compliance across the city. During installation, no wiring or cabling was needed at the doors. A standard battery inside every programmable eCLIQ key powers the electronics inside the lock. Every authorized building user brings their own power to the door. Security solution Now, the city security team issues granular access to everyone who needs it and only where they need it from a single admin point. The new solution is popular with school and municipal staff, especially since a successful implementation of Vincennes' integrated Vigipirate plan, in which eCLIQ plays an important role. With eCLIQ, Vincennes has found a security solution to match their image as a young, dynamic, tech-savvy place to live and work. More important still, eCLIQ key-based electronic access control has simplified security management and solved their lost key problem.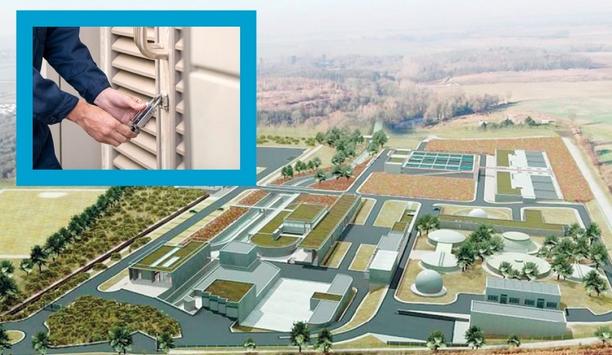 ASSA ABLOY Installs ECLIQ Electronic Access Control To Enhance Security For Hydreaulys
The responsibilities of the modern facilities manager combine site security with employee health and safety. At Hydreaulys, a French water and waste management utility, a simple switch to programmable key-based access control helped them make improvements on both counts. Complex security and workflow challenges throughout the utilities sector can push static, mechanical master-key systems beyond their limit. To upgrade their mechanical locking system, the Hydreaulys facilities team prioritized access control technology which was already trusted in the sector — and supplied by a manufacturer with deep industry expertise. Electronic access control Quality guidelines laid down by the utility's Group Risk Manager were stringent: Alongside filtering access, the locking system should ensure only those with clearance can access potentially hazardous materials stored. Safety and security at their sites must go hand in hand. The solution was eCLIQ. Its programmable cylinders and padlocks are wire-free, so swapping existing mechanical locking for eCLIQ electronic access control was quick and easy. The installation did not require any cabling: Power is provided by the battery inside each user key. As a result, security and site safety is improved, because unauthorized staff is kept away from potentially dangerous materials. Secure system management Access control needs flexibility as our organization and management of the site is evolving" Now, no one can handle risky products without access authorization, which is programmed on their personal eCLIQ key and changed whenever needed. Secure system management via the web-based CLIQ Web Manager software puts Hydreaulys' security managers in total control of access rights: They can filter by building, zone, function or time period. "Access control needs flexibility as our organization and management of the site is evolving, and the reliable eCLIQ system is evolving with us," says Jean-Pascal Chuzel, Deputy Agency Director at Water France – Paris Seine Ouest. Devices in the eCLIQ range are robust enough for the demanding environment of a wastewater treatment site: Alongside weather and extreme climate, eCLIQ devices are also resistant to chemicals, humidity, and reagents. Facilities management team Their durability saves Hydreaulys both the time and cost of replacing locks regularly. With their new eCLIQ electronic access control system, Hydreaulys has total flexibility in issuing access rights. Fine-grained access permissions ensure only accredited staff and visitors enter designated areas of their premises — enhancing safety. And because every interaction between key and lock is recorded and can be checked, thefts have been reduced. When a key does go missing, it is easily blocked by the facilities management team, maintaining the security, health, and safety of everyone who works at or visits Hydreaulys.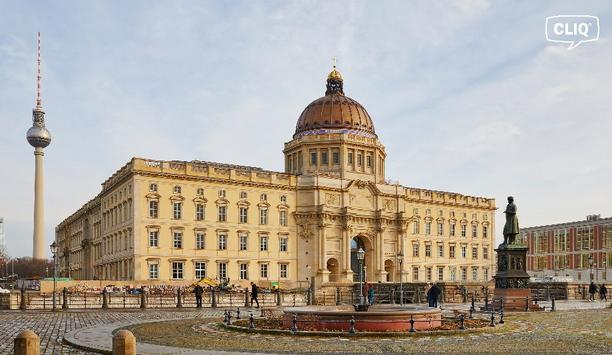 Humboldt Forum Relies On Intelligent Locking System From ASSA ABLOY
After around nine years of construction, the Humboldt Forum is gradually opening its doors. In the heart of Berlin's historic center, it was set up as a modern space for culture and science. Modern also describes its intelligent digital locking system which will secure the new events and meeting center. eCLIQ locking system The electronic eCLIQ locking system from ASSA ABLOY Opening Solutions meets high-security standards and offers not only contemporary management, but also full flexibility for targeted and convenient control of the Forum's numerous different user and visitor groups. Located at a historic location between Brandenburg Gate and Alexanderplatz — right next to Museum Island, Humboldt University, and Berlin Cathedral — the Humboldt Forum is a new cultural house in the historic and cultural heart of Berlin. Over more than 42,000 square meters, it will offer space for exchange and diversity in the future and, thanks to its open building concept, will also act as a new public space for Berlin. Uniting traditional and modern The final decision on reconstruction was taken in summer 2002 by a large cross-party majority in the German Bundestag. The Humboldt Forum owes its current appearance, a vibrant contrast between baroque and contemporary architecture, to a reinterpretation by Italian architect Franco Stella, who triumphed in a 2008 international architecture competition for the reconstruction. With three reconstructed baroque façades, the building incorporates large parts of the Berlin Palace heavily damaged in the Second World War and combines them with modern style elements. Breaks in the history of the site are thus reflected in the story of the place and the programmatic core of the Forum itself. The new pedestrian passage across the Forum connects the pleasure garden in the north with the palace square in the south Urban spaces Stella's design is also impressed by its urban integration with open urban spaces. Two of the inner courtyards will be open 24 hours a day: the so-called "passage" and the "Schlüterhof". The newly designed passage, a pedestrian passage across the Forum, connects the pleasure garden in the north with the palace square in the south. Restructuring plans The Schlüterhof, in turn, was largely reconstructed according to the plans of baroque architect and sculptor Andreas Schlüter. With his renovation of the Berlin Palace in the 18th century, Schlüter had a major impact on its appearance today. The Humboldt Forum is named after the brother's Alexander and Wilhelm von Humboldt. Their curiosity and ability to explore the world with open eyes are the inspiration behind the artistic and scientific program. In addition to three core themes, history and architecture of the location, the Humboldt brothers, as well as colonialism and coloniality, current socio-political issues are also at the forefront. Simple and flexible The Forum's premises are used and accessed by many employees, placed high demands on security technology As a modern cultural hub with presentations, exhibitions, and events, the Humboldt Forum will also house the globally important collections of the Ethnologisches Museum (Ethnological Museum) and the Asiatisches Museum (Museum of Asian Art) of the Staatliche Museen Zu Berlin (Berlin State Museums), the Humboldt Lab of the Humbold-Universität zu Berlin (Humboldt University of Berlin) and the Berlin Global exhibition of the Stadtmuseum Berlin (Berlin City Museum). The fact that the Forum's premises are used so differently and are accessed by many employees, service providers, and numerous external visitors at different times, placed high demands on security technology for adequate protection of the building. A solution was required that not only offered a very high security standard, but also uncomplicated management of access authorizations. Electronic locking system As the building owner, the Humboldt Forum decided on an intelligent, digital eCLIQ locking system from ASSA ABLOY, and commissioned Weckbacher Sicherheitssysteme GmbH for the challenging planning, delivery, and installation of the project. The electronic locking system is distinguished by robust, durable, and secures components, as well as its compact form and striking design. Modern locking concept The keys and cylinders of the modular locking solution are perfectly compatible with the stringent design-oriented requirements and installation situations of the doors in the Humboldt Forum — and thus optimally integrate into its sophisticated new building concept. The key factor, however, was that this locking system offers contemporary management with full flexibility. Easy and quick access Regularly changing access authorizations can be quickly and easily defined with eCLIQ, for example for changing exhibitions. Any keys that are lost or which people forget to return or knowingly do not return can be deactivated just as easily via the system. Regularly changing access authorizations can be quickly and easily defined with eCLIQ, for example for changing exhibitions Authorizations with time and room restrictions can also be configured, allowing administrators to grant cleaning staff access at specific times, for example. The master key system can be managed directly by the Humboldt Forum via an easily scalable and flexible cloud-based platform administered by the CLIQ® Web Manager. A strong partner for security A total of around 1,500 intelligent programmable eCLIQ locking cylinders were installed in the new structure, which, including its basement and roof terrace, has a total floor area of around 97,000 m2. In addition, 700 intelligent battery-powered keys are made available to the Humboldt Forum Foundation to enable all authorized persons to access the building. "In this context, intelligent means that the keys used only close and open door to which access is also programmed. Lost keys are simply deleted and new, customized access profiles are assigned. This means that security and locking convenience with the eCLIQ master key system are state-of-the-art," explains Jannis Hlous, Project Manager at Weckbacher responsible for work on the Humboldt Forum. This traditional Dortmund Company for locking systems has strong knowledge of public building projects at this scale and, as ASSA ABLOY's long-standing specialist partner, has over 70 years of experience in security equipment for large building systems.
Related white papers
Wireless Access Control eBook
How Plate Reader Technology Increases Your Perimeter Security