MOBOTIX IP Network Cameras
(69)
Browse IP Network Cameras
IP Dome camera products updated recently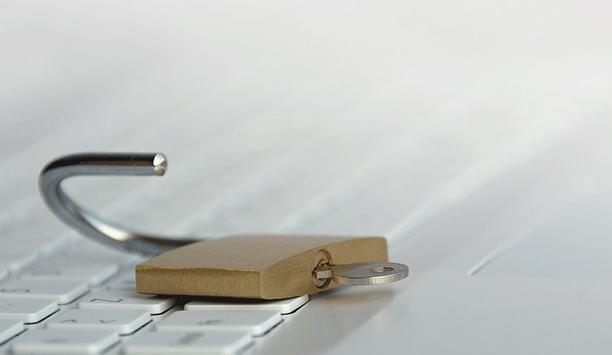 The Physical Side Of Data Protection
The impact of the COVID-19 pandemic has accentuated our digital dependency, on a global scale. Data centers have become even more critical to modern society. The processing and storage of information underpin the economy, characterized by a consistent increase in the volume of data and applications, and reliance upon the internet and IT services. Data centers classed as CNI As such, they are now classed as Critical National Infrastructure (CNI) and sit under the protection of the National Cyber Security Centre (NCSC), and the Centre for the Protection of National Infrastructure (CPNI). As land continues to surge in value, data center operators are often limited for choice, on where they place their sites and are increasingly forced to consider developed areas, close to other infrastructures, such as housing or industrial sites. Complex security needs One misconception when it comes to data centers is that physical security is straightforward One misconception when it comes to data centers is that physical security is straightforward. However, in practice, things are far more complex. On top of protecting the external perimeter, thought must also be given to factors, such as access control, hostile vehicle mitigation (HVM), protecting power infrastructure, as well as standby generators and localizing security devices to operate independently of the main data center. Face value How a site looks is more important than you may think. Specify security that appears too hostile risks blatantly advertising that you're protecting a valuable target, ironically making it more interesting to opportunistic intruders. The heightened security that we recommend to clients for these types of sites, include 4 m high-security fences, coils of razor wire, CCTV, and floodlighting. When used together in an integrated approach, it's easy to see how they make the site appear hostile against its surroundings. However, it must appear secure enough to give the client peace of mind that the site is adequately protected. Getting the balance right is crucial. So, how do you balance security, acoustics and aesthetics harmoniously? Security comes first These are essential facilities and as a result, they require appropriate security investment. Cutting corners leads to a greater long-term expense and increases the likelihood of highly disruptive attacks. Checkpoints Fortunately, guidance is available through independent accreditations and certifications, such as the Loss Prevention Certification Board's (LPCB) LPS 1175 ratings, the PAS 68 HVM rating, CPNI approval, and the police initiative - Secured by Design (SBD). Thorough technical evaluation and quality audit These bodies employ thorough technical evaluation work and rigorous quality audit processes to ensure products deliver proven levels of protection. With untested security measures, you will not know whether a product works until an attack occurs. Specifying products accredited by established bodies removes this concern. High maintenance Simply installing security measures and hoping for the best will not guarantee 24/7 protection. Just as you would keep computer software and hardware updated, to provide the best level of protection for the data, physical security also needs to be well-maintained, in order to ensure it is providing optimum performance. Importance of testing physical security parameters Inspecting the fence line may seem obvious and straightforward, but it needs to be done regularly. From our experience, this is something that is frequently overlooked. The research we conducted revealed that 63% of companies never test their physical security. They should check the perimeter on both sides and look for any attempted breaches. Foliage, weather conditions or topography changes can also affect security integrity. Companies should also check all fixtures and fittings, looking for damage and corrosion, and clear any litter and debris away. Accessibility When considering access control, speed gates offer an excellent solution for data centres. How quickly a gate can open and close is essential, especially when access to the site is restricted. The consequences of access control equipment failing can be extremely serious, far over a minor irritation or inconvenience. Vehicle and pedestrian barriers, especially if automated, require special attention to maintain effective security and efficiency. Volume control Data centers don't generally make the best neighbors. The noise created from their 24-hour operation can be considerable. HVAC systems, event-triggered security and fire alarms, HV substations, and vehicle traffic can quickly become unbearable for residents. Secure and soundproof perimeter As well as having excellent noise-reducing properties, timber is also a robust material for security fencing So, how do you create a secure and soundproof perimeter? Fortunately, through LPS 1175 certification and CPNI approval, it is possible to combine high-security performance and up to 28dB of noise reduction capabilities. As well as having excellent noise-reducing properties, timber is also a robust material for security fencing. Seamlessly locking thick timber boards create a flat face, making climbing difficult and the solid boards prevent lines of sight into the facility. For extra protection, steel mesh can either be added to one side of the fence or sandwiched between the timber boards, making it extremely difficult to break through. A fair façade A high-security timber fence can be both, aesthetically pleasing and disguise its security credentials. Its pleasant natural façade provides a foil to the stern steel bars and mesh, often seen with other high-security solutions. Of course, it's still important that fencing serves its primary purposes, so make sure you refer to certifications, to establish a product's security and acoustic performance. Better protected The value of data cannot be overstated. A breach can have severe consequences for public safety and the economy, leading to serious national security implications. Countering varied security threats Data centers are faced with an incredibly diverse range of threats, including activism, sabotage, trespass, and terrorism on a daily basis. It's no wonder the government has taken an active role in assisting with their protection through the medium of the CPNI and NCSC. By working with government bodies such as the CPNI and certification boards like the LPCB, specifiers can access a vault of useful knowledge and advice. This will guide them to effective and quality products that are appropriate for their specific site in question, ensuring it's kept safe and secure.
Seeing Eye To AI - How Smart Video Is Shaping The Edge
The evolution of smart video technology continues at pace. As in many other industries, the onset of the COVID-19 pandemic expedited timelines and the artificial intelligence (AI) video world is continuing its rapid evolution in 2021. As video demand and the use of AI to make sense of the visual data increase, the number of cameras and subsequent data produced are growing rapidly, and these are forcing the creation of new edge architectures. Cameras and AI in traffic management 'Smart factories' can leverage AI to detect flaws or deviations in the production line in real time In addition, a new generation of 'smart' use cases has developed. For example, in 'smart cities', cameras and AI analyze traffic patterns and adjust traffic lights, in order to improve vehicle flow, reduce congestion and pollution, and increase pedestrian safety. 'Smart factories' can leverage AI to detect flaws or deviations in the production line in real time, adjusting to reduce errors and implement effective quality assurance measures. As a result, costs can be greatly reduced through automation and earlier fault detection. Evolution of smart video The evolution of smart video is also happening alongside other technological and data infrastructure advancements, such as 5G. As these technologies come together, they're impacting how we architect the edge. And, they're driving a demand for specialized storage. Listed below are some of the biggest trends that we're seeing: Greater volume means greater quality The volume and variety of cameras continue to increase with each new advancement, bringing new capabilities. Having more cameras allow more to be seen and captured. This could mean having more coverage or more angles. It also means more real-time video can be captured and used to train AI. Quality also continues to improve with higher resolutions (4K video and above) Quality also continues to improve with higher resolutions (4K video and above). The more detailed the video, the more insights can be extracted from it. And, the more effective the AI algorithms can become. In addition, new cameras transmit not just one video stream, but also additional low-bitrate streams used for low-bandwidth monitoring and AI pattern matching. Smart cameras operate 24/7 Whether used for traffic management, security or manufacturing, many of these smart cameras operate 24/7, 365 days a year, which poses a unique challenge. Storage technology must be able to keep up. For one thing, storage has evolved to deliver high-performance data transfer speeds and data writing speeds, to ensure high quality video capture. And, actual on-camera storage technology must deliver longevity and reliability, critical to any workflow. Real world context is vital to understanding endpoints Whether used for business, in scientific research or in our personal lives, we're seeing new types of cameras that can capture new types of data. With the potential benefits of utilizing and analyzing this data, the importance of reliable data storage has never been more apparent. Considering context when designing storage technology As we design storage technology, we must take the context into consideration, such as location and form factor. We need to think of the accessibility of cameras (or lack thereof), are they atop a tall building or maybe amid a remote jungle? Such locations might also need to withstand extreme temperature variations. All of these possibilities need to be taken into account, so as to ensure long-lasting, reliable continuous recording of critical video data. Chipsets are improving artificial intelligence (AI) capability Improved compute capabilities in cameras means processing happens at the device level, enabling real-time decisions at the edge. New camera chipsets deliver enhanced AI capability We're seeing new chipsets arrive for cameras that deliver improved AI capability, and more advanced chipsets add deep neural network processing for on-camera deep learning analytics. AI keeps getting smarter and more capable. Cloud must support deep learning technology Just as camera and recorder chipsets are coming with more compute power, in today's smart video solutions most of the video analytics and deep learning is still done with discrete video analytics appliances or in the Cloud. To support these new AI workloads, the Cloud has gone through some transformation. Neural network processors within the Cloud have adopted the use of massive GPU clusters or custom FPGAs. They're being fed thousands of hours of training video, and petabytes of data. These workloads depend on the high-capacity capabilities of enterprise-class hard drives (HDDs), which can already support 20TB per drive and high-performance enterprise SSD flash devices, platforms or arrays. Reliance on the network Wired and wireless internet have enabled the scalability and ease of installation that has fueled the explosive adoption of security cameras, but it could only do so where LAN and WAN infrastructures already exist. 5G technology aids camera installations Emerging cameras that are 5G-ready are being designed to load and run 3rd party applications 5G removes many barriers to deployment, allowing expansive options for placement and ease of installation of cameras at a metropolitan level. With this ease of deployment comes new greater scalability, which drives use cases and further advancements in both camera and cloud design. For example, cameras can now be standalone, with direct connectivity to a centralized cloud, as they're no longer dependent on a local network. Emerging cameras that are 5G-ready are being designed to load and run 3rd party applications, which can bring broader capabilities. Yet with greater autonomy, these cameras will need even more dynamic storage. They will require new combinations of endurance, capacity, performance, and power efficiency, to be able to optimally handle the variability of new app-driven functions. Paving the way for the edge storage revolution It's a brave new world for smart video, and it is as complex as it is exciting. Architectural changes are being made to handle new workloads and prepare for even more dynamic capabilities at the edge and at end points. At the same time, deep learning analytics continue to evolve at the back end and the Cloud. Understanding workload changes, whether at the camera, recorder, or the Cloud level, is critical to ensuring that new architectural changes are augmented by continuous innovation in storage technology.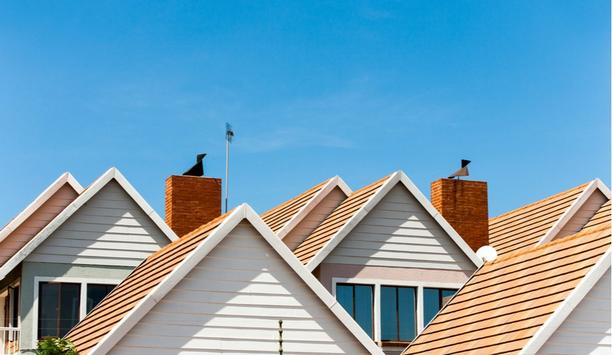 How Smart Technology Is Simplifying Safety And Security In Retirement Villages
James Twigg is the Managing Director of Total Integrated Solutions (TIS), an independent life safety, security and communication systems integrator, specializing in design & consultancy, technology and regulatory compliance. Total Integrated Solutions work primarily with retirement villages, helping to ensure the safety of residents in numerous retirement villages across the country. In this opinion piece, James shares how smart technology is helping security teams and care staff alike in ensuring the safety and security of their spaces, amid the COVID-19 pandemic and beyond. Impact of smart technology Smart technology is having an impact on pretty much every aspect of our lives Smart technology is having an impact on pretty much every aspect of our lives. From how we travel, to how we work, to how we run our homes. It's not unusual to have Alexa waking us up and ordering our groceries or Nest to be regulating the temperature and energy in our homes. And while there's a popular misconception that people in their later years are allergic to technology, retirement villages and care homes are experiencing significant innovation too. And the result is not only improved quality of life for residents, but also improved safety and security systems for management teams. Switching to converged IP systems I've been working in the life safety and security industry for over fifteen years. When I first joined TIS, much of the sector was still very analog, in terms of the technology being installed and maintained. Slowly but surely, we've been consulting and advising customers on how to design, install and maintain converged IP systems that all talk to each other and work in tandem. I'm excited to say retirement villages are some of the top spaces leading the way, in terms of technological advancement. Improving the quality of life for residents A move into a retirement village can be daunting and one of the key concerns that we hear about is the loss of independence. No one wants to feel like they are being monitored or to have someone constantly hovering over them. One of the ways we've used smart technology to maintain residents' independence is through devices, such as health monitors and motion sensors. For example, instead of having a member of staff check-in on residents every morning, to ensure they are well, sensors and analytics can automatically detect changes in routine and alert staff to possible problems. Similarly, wearable tech, such as smart watches give residents a chance to let staff know they are okay, without having to tell them face-to-face. As our retirement village customers have told us, a simple 'I'm okay' command can be the difference between someone feeling independent versus someone feeling monitored. Simplifying and improving security systems Smart technology gives care staff and security oversight of the needs of residents For the teams responsible for the safety of the people, places and spaces within retirement villages, smart technology is helping to improve and simplify their jobs. Smart technology gives care staff and security oversight of the needs of residents, and ensures rapid response if notified by an emergency alert, ensuring they know the exact location of the resident in need. And without the need to go and physically check-in on every resident, staff and management can ensure staff time is being used effectively. Resources can be distributed where they are needed to ensure the safety and wellbeing of those residents who need extra consideration. 24/7 surveillance When planning the safety and security for retirement villages, and other residential spaces, it's no use having traditional systems that only work effectively for 12 hours a day or need to update during the evening. Surveillance needs to be 24/7 and smart technology allows that without the physical intrusion into people's spaces and daily lives. Smart technology ensures that systems speak to each other and are easily and effectively managed on one integrated system. This includes video surveillance, which has also become much more effective as a result of advanced video analytics, which automatically warn staff of suspicious behavior. Securing spaces amid COVID-19 This year has, of course, brought new challenges for safety. COVID-19 hit the retirement and residential care sectors hard, first with the initial wave of infections in mid-2020 and then, with the subsequent loneliness caused by the necessary separation of families. As essential workers, we worked closely with our customers to make sure they had everything they needed As essential workers, we worked closely with our customers to make sure they had everything they needed during this time, equipping residents with tablet devices to ensure they could stay connected with their families and friends. It allowed residents to keep in touch without risking transferring the virus. Thermal cameras and mask detection And now that we're emerging out of COVID-19 restrictions and most residents can see their families again, we're installing systems like thermal cameras and mask detection, so as to ensure that security will be alerted to anyone in the space experiencing a high temperature or not wearing proper PPE. Such steps give staff and families alike, the peace-of-mind that operational teams will be alerted at the earliest possible moment, should a COVID-19 risk appear. Thinking ahead to the next fifteen years, I'm excited at the prospect of further technological advancements in this space. Because at the end of the day, it's not about how complex your security system is or how you compete in the industry. It's about helping teams to protect the people, spaces and places that matter. I see smart technology playing a huge role in that for years to come.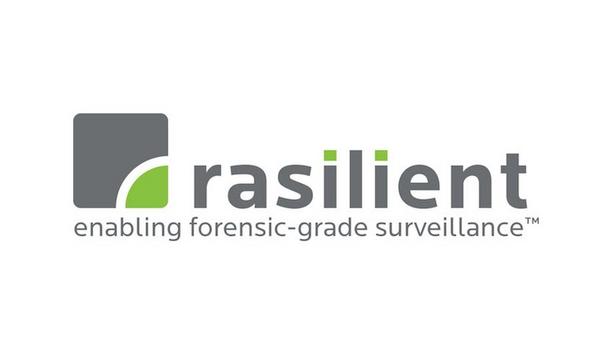 Rasilient Systems To Showcase Their Servers, Storage, Analytic Servers And Private Cloud Platform At ISC West 2021
Rasilient Systems, the pioneer in forensic-grade video surveillance systems that are purpose-built for video, will showcase its award-winning lineup of servers, storage, analytic servers, and viewing stations as well as their new private cloud platform, NFDCloud, featuring NFDLink and PrivateLok, at ISC West 2021 from July 19-21 at the Sands Expo and Convention Center in Las Vegas (booth #18055). "This year at ISC West, Rasilient will be focusing heavily on the solutions that bring the most value to the market," mentions Sean Chang, CEO of Rasilient. Video surveillance system "In addition to our hardware platforms that have been reliable and resilient for our customers for 20 years now, this includes our new cloud platform, NFDCloud and NFDLink with PrivateLok. NFDCloud is a patent-pending open-platform cloud video surveillance system that is architected with cybersecurity at its core. This opens the Cloud to many companies that previously passed on the technology by offering private and hybrid options." ISC West 2021 is also the first chance Rasilient will publicly launch their revamped branding ISC West 2021 is also the first chance Rasilient will publicly launch their revamped branding, after a long year of connecting remotely during the pandemic. "It was time our branding reflected our core values of Innovation, Quality, and Services. Rasilient's branding of 20 years served us well, but we believe this fresh update really exemplifies that Rasilient is a brand of the future and something to pay attention to," said Yu Hao Lin, COO of Rasilient Systems. The Rasilient booth will also include notable solutions from technology partners Herta, who will demonstrate their analytics and facial recognition solutions and Wasabi, who will showcase their 'hot cloud storage.'
MOBOTIX HUB In Collaboration With Milestone Delivers Cyber-Secure Video Solutions
MOBOTIX AG collaborates with Milestone to launch a new video management system. With this launch, both companies anticipate more synergy which will soon be reflected in a new software solution called MOBOTIX HUB. The new MOBOTIX Video Management System MOBOTIX HUB will be available in different versions. From an entry-level solution for smaller applications to enterprise solutions with an unlimited number of cameras, failover, and an even larger portfolio of analytics and integrations. Expanding opportunities MOBOTIX HUB is the next step in the evolving MOBOTIX strategy focusing on cyber-secure, high-end video solutions and will extend the current MOBOTIX solution portfolio including MOBOTIX Management Center and MOBOTIX CLOUD. "With this solution, we can increase and develop even more opportunities for our partners and customers thanks to the even more extensive integration options and the high scalability," says MOBOTIX CEO Thomas Lausten. "Regardless of the requirements, using the appropriate Video Management System will increase not only the performance but also the possibilities of the solution," emphasizes MOBOTIX CTO Hartmut Sprave. "We can serve any key vertical market with our solutions and they each have very different demands with regards to video security software features and performance. The broad positioning is important for us since we are a solution provider. Only flexibility and versatility allow us to tailor solutions precisely to the individual requirements of our customers." Keeping pace with market trends Video technology has evolved beyond purely security-focused requirements. Providing data for optimization, analysis, marketing, and integration into other systems is now a day-to-day necessity. "As a technology company, we need to keep the pace of the growing and continually changing demands in the marketplace. MOBOTIX HUB is an important part of this strategy but we will also continue to support the integration with other VMS partners in order to ensure the best solutions for our customers based on their preferences," says Thomas Lausten.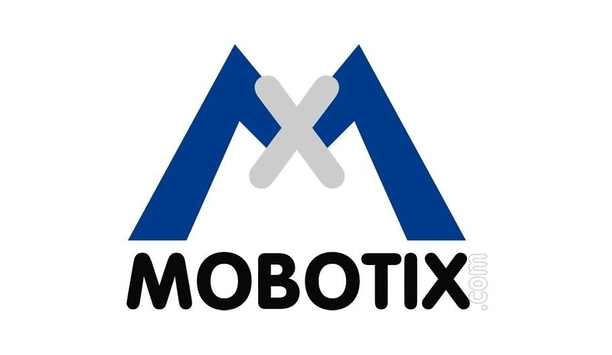 MOBOTIX Cloud, 7 platform and M73 camera to debut at ISC West 2020
MOBOTIX, the provider of premium-quality secure IP video systems, will showcase its newly launched, award-winning M73 and MOBOTIX 7 Universal app platform at ISC West 2020 from March 18-20 at the Sands Expo and Convention Center in Las Vegas (booth #18117). MOBOTIX will also be announcing their new MOBOTIX Cloud platform at the show as well. MOBOTIX solutions are quality engineered for high-performance and reliability with a multi-layer approach to cybersecurity safeguards. Attendees will be able to meet with key members of the MOBOTIX leadership team, including CEO, Thomas Lausten, and CFO, Klaus Kiener. MOBOTIX M73 Camera The new generation of M73s features three separate environmental sensors, the M73 can be fully customized to any applications' needs with the ability to utilize optical, thermal, infrared, day/night, or audio functionalities simultaneously. The open platform incorporates applications based on AI and deep learning The intelligent modular design of this system is a clear commitment to flexibility that takes versatility and customization to extremes rarely seen. The open platform incorporates applications based on artificial intelligence (AI) and deep learning. Booth #18117 will also demo some of the most powerful AI apps available in the MOBOTIX 7 platform. Cybersecurity is another foundation of this new release. MOBOTIX has recently obtained the international certification, "Secure by Default," for complying with the 12 pre-established security guarantee guidelines. Smart IoT devices MOBOTIX will be launching the new MOBOTIX Cloud, which provides the ability to remotely manage MOBOTIX and external ONVIF camera systems from any location, using smartphone, tablet, or PC. This solution will make the powerful MOBOTIX technologies even more accessible for users. MOBOTIX will also highlight its flagship lineup of smart IoT devices, the Mx6 series, for a range of vertical applications, including Thermal. These Programable Logic Devices (PLDs) reach beyond security to create more efficient operations for businesses in many verticals, from predictive militances in industrial applications to data-based merchandizing strategy in retail. MOBOTIX MOVE line We look forward to debuting the MOBOTIX Cloud and our new MOBOTIX 7 platform and M73 camera" Additionally, the booth will also showcase the MOBOTIX MOVE line, featuring enhanced infrared technology and a pan-tilt-zoom functionality, and its thermal imaging line in which the M16 thermal camera won a SIA New Product Showcase Award in 2018. Both product lines are embedded with MOBOTIX's layered cybersecurity protocols and support ONVIF standards to enable seamless integration into third-party systems. "We are excited to introduce our latest innovations in intelligent video solutions at this year's ISC West," said Joe Byron, Vice President: America's MOBOTIX. "We look forward to debuting the MOBOTIX Cloud and our new MOBOTIX 7 platform and M73 camera, highlighting the nearly endless customizable solutions this new system can offer our customers." The MOBOTIX booth will also include notable solutions from technology partners Eagle Eye Networks, Herta, Intelligent Security Systems (ISS), IP TechView, SeSys, SFC Energy, and Vorp Energy.
Related white papers
Video Surveillance As A Service: Why Are Video Management Systems Migrating to the Cloud?
Simplified Security for Utilities & Critical Infrastructure
School Security Moves to the Cloud