Eagle Eye Networks Network / IP Cameras
(3)
Browse Network / IP Cameras
IP camera products updated recently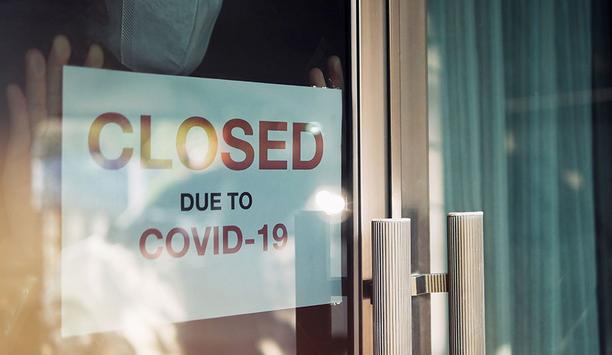 Securing Your Business While Working Remotely
It's a very common purchase for people to seek a smart security camera to remotely link them to their home while at work. Now the emphasis has shifted, with a lot more people working from home, business owners should consider a surveillance device to deter would-be thieves, protecting valuable equipment crucial for businesses to operate successfully. A robust security camera setup can aid existing security staff, and give business owners peace of mind out of hours. According to a recent report, police forces are having to carry out extra night patrols in empty city and town centers, as burglars target shops, pubs and other commercial premises during the pandemic. During these unprecedented times, investing in a video security system can save you and your business money – and in more than one way. In addition to preventing loss of property from inside, surveillance cameras also prevent acts of theft and vandalism by outside individuals However, technology, improved cellphone connectivity, apps, and cloud technologies has changed the security market and made it easy for anyone to set up a surveillance ecosystem with easy installation and constant round the clock, cloud monitoring. Plus, you can access footage from anywhere in the world via devices and apps – just in case you have to skip the country! The best cameras for SMBs Most good cameras have the much same functionality: excellent video and audio capabilities, remote access and programming, motion and sound detection, and the ability to capture still or video images and audio and save the data to the Cloud. But the burning question is, when you're trying to find a need in a haystack, what will work best for a small to medium sized business? A robust security camera setup can aid existing security staff, and give business owners peace of mind out of hours Now you can buy cameras that come packed with features such as integrated night vision, 1080p resolution, microSD card slot for local recording, two-way audio functionality as well as the latest latest 128bit encryption. They also have wide-angle lenses allowing users to see more of their office with a single camera, and some come with free, intelligent AI-Based motion detection. The AI gives users more choices on what is captured by the camera and when they should be alerted. Users can specify what types of motion they would like to detect, such as an intruder as opposed to a dog, an object crossing a defined boundary or into a specific area. They can also define multiple zones, alerting them immediately when movement is detected in particular areas. Easy installation is crucial These security cameras should also be easy enough to install and use that you don't need to fork out for expensive expert installation, and many can work with existing CCTV and CCTV DVR systems you may already have set-up. Many of the business security cameras are Wi-Fi enabled and come with their own apps, so you can view footage on your smartphone or tablet, no matter where you are in the world. It means you don't need to pay for a security team to watch the footage at all times (though if you can afford it, that won't hurt), and you can store your videos locally with an NVR on a HD, in the cloud with mydlink or do both with a hybrid NVR/cloud recorder. The apps use Rich Notifications which send a push notification with snapshot to the mobile device the moment activity is detected. Users can react immediately without the need to log into the app by accessing the camera's live view or calling one of two pre-assigned contacts with a single tap. Any motion-triggered recordings can be saved in the cloud, or locally on a microSD card. Indoor, Outdoor or both? Indoor cameras can be smaller, more lightweight and are usually less intrusive than bulkier outdoor cameras The primary distinction between indoor and outdoor security cameras is the types of external factors each camera has to be able to withstand. While both types of cameras usually come in similar styles and with comparable features, outdoor cameras need to be able to contend with all types of weather and varying light conditions. Outdoor cameras are also more vulnerable to being tampered with, so they are typically made of more durable materials, like metal, and may be heavier or even housed in a casing in order to discourage easy removal. Indoor cameras can be smaller, more lightweight and are usually less intrusive than bulkier outdoor cameras. Both indoor and outdoor cameras utilize features like infrared, allowing for clear pictures in low light conditions and easy transitions when there is a sudden change in light-changing automatically from color images in bright light to black and white when it gets darker. When doing your research, features to look out for include: Wide angle lens for optimum room view or full view of the front of your property Full HD 1080p at 30fps ONVIF compatible - Open Network Video Interface Forum - The forum aims to standardize how IP products within the video surveillance industry communicate with each other. Night vision - look at length of the night vision - 5m is about right Your options will depend on your budget and specific needs, but the above features are a great start when you come to buy.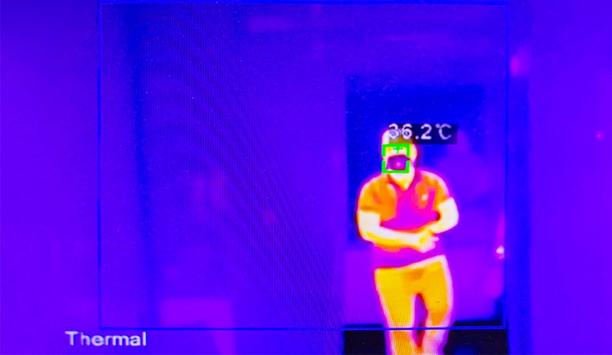 Edge Computing, AI and Thermal Imaging – The Future of Smart Security
Smart security is advancing rapidly. As AI and 4K rise in adoption on smart video cameras, these higher video resolutions are driving the demand for more data to be stored on-camera. AI and smart video promise to extract greater insights from security video. Complex, extensive camera networks will already require a large amount of data storage, particularly if this is 24/7 monitoring from smart video-enabled devices. With 4K-compliant cameras projected to make up over 24% of all network cameras shipped by 2023 – there is a fast-growing desire for reliable storage on-board security cameras. The question for businesses is: do they look to break up their existing smart video network, by separating and compartmentalising cameras to handle data requirements, or do they increase its storage capabilities? As some people begin to venture out and return to work following initial COVID-19 measures, we are also seeing demand for thermal imaging technology increase. New technology like this combined with more of these always-on systems being rolled out, means organizations will need to carefully consider their smart video strategy. Newer edge computing will play an important role in capturing, collecting, and analyzing data and there are some key trends you can expect to see as a result of this evolution. There are many more types of cameras being used today, such as body cameras, dashboard cameras, and new Internet of Things (IoT) devices and sensors. Video data is so rich nowadays, you can analyze it and deduce a lot of valuable information in real-time, instead of post-event. Edge computing and smart security As public cloud adoption grew, companies and organizations saw the platform as a centralized location for big data. However, recently there's been opposition to that trend. Instead we are now seeing data processed at the edge, rather than in the cloud. There is one main reason for this change in preference: latency. Newer edge computing will play an important role in capturing, collecting, and analyzing data Latency is an important consideration when trying to carry out real-time pattern recognition. It's very difficult for cameras to process data – 4K surveillance video recorded 24/7 – if it has to go back to a centralized data center hundreds of miles away. This data analysis needs to happen quickly in order to be timely and applicable to dynamic situations, such as public safety. By storing relevant data at the edge, AI inferencing can happen much faster. Doing so can lead to safer communities, more effective operations, and smarter infrastructure. UHD and storage AI-enabled applications and capabilities, such as pattern recognition, depend on high-definition resolutions such as 4K – also known as Ultra High Definition (UHD). This detailed data has a major impact on storage – both the capacity and speeds at which it needs to be written, and the network. Compared to HD, 4K video has much higher storage requirements and we even have 8K on the horizon. As we know, 4K video has four times the number of pixels as HD video. In addition, 4K compliant video supports 8, 10, and 12 bits per channel that translate to 24-, 30- or 36-bit color depth per pixel. A similar pattern holds for HD — more color using 24 bits or less color using 10 or 12 bits in color depth per pixel. Altogether, there is up to a 5.7x increase in bits generated by 4K vs. 1080 pixel video. Larger video files place new demands on data infrastructure for both video production and surveillance. Which means investing in data infrastructure becomes a key consideration when looking into smart security. Always-on connectivity Whether designing solutions that have limited connectivity or ultra-fast 5G capabilities, most smart security solutions need to operate 24/7, regardless of their environment. Yet, on occasion, the underlying hardware and software systems fail. In the event of this, it is important to establish a failover process to ensure continued operation or restore data after a failure, including everything from traffic control to sensors to camera feeds and more. Consider the example of a hospital with dozens or even over a hundred cameras connected to a centralized recorder via IP. If the Ethernet goes down, no video can be captured. Such an event could pose a serious threat to the safety and security of hospital patients and staff. For this reason, microSD cards are used in cameras to enable continuous recording. Software tools – powered by AI – can then "patch" missing data streams with the content captured on the card to ensure the video stream can be viewed chronologically with no content gaps. Thermal imaging Health and safety is the number one priority for all organizations as people return to work and public spaces. Some organizations are deploying thermal imaging to help screen individuals for symptoms as they return. Organizations that operate with warehouses, depots and assembly lines will traditionally have large amounts of cameras located outside of the entrance. With thermal imaging smart video in place, these cameras can now serve a dual purpose as a screening device. The thermal imaging technology is capable of detecting elevated body temperatures, with 10-25 workers being scanned in one shot, from one camera – making it an efficient and accurate process. This way, staff can use the information to help identify people who may need further screening, testing, and/or isolation before returning to work. There are many more types of cameras being used today, such as body cameras, dashboard cameras, and new Internet of Things (IoT) devices While this may not increase data storage requirements, it can change your retention policies and practices. Smart security today is about utilising AI and edge computing, to deliver an always-on, high-resolution video provision that can help keep people safe 24/7. These trends increase the demands and importance of monitoring, which means requirements of the supporting data infrastructure improve to match that, including the ability to proactively manage the infrastructure to help ensure reliable operation. Companies need to make sure they have considered all the storage and policy challenges as part of their smart security strategy for the future.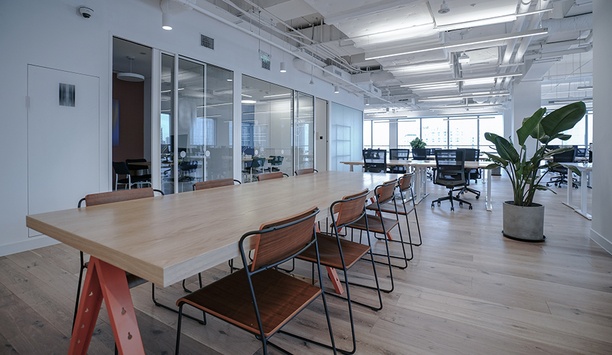 The Increased Role Of Video Surveillance Technology In Our Changing Environment
Today's environment has evolved into something that according to some may seem unexplainable. But in the context of video surveillance, this is something that we understand. Allow me to shed some light and understanding in terms of security and why it truly is a necessity. Security is not a luxury, it is a necessity. An essential practice now peaking the interests of all businesses small and large. A video surveillance system is a cost effective option that does not require monitoring fees. As business slows, temporarily shuts down or closes, an increase in vacant properties is inevitable. This pandemic will continue to put severe pressure on many businesses around the country. With so many considered non-essential, it is really sad to see how many must shutter their doors and lay off employees. Keeping an eye out for suspicious activity using a commercial grade surveillance system that supports advanced analytics, may end up saving your potential customers thousands of dollars down the road. Demand For Video Surveillance And Security Products We can certainly draw on the conclusion that security is a "need" more so than a "want". Times like this just further cement that thought process. In today's economic spiral, people aren't actively looking for lighting controls or home theaters. What they look for is a way to keep their loved ones safe, protect their homes, businesses and property. In my opinion, you will see video surveillance and security product sales skyrocket in the coming months and years. It has been reported that response times for first responders may be impacted as a result of COVID-19, leaving those with bad intent more time to ransack a property knowing that law enforcement may be slow to respond. Criminals will always take advantage of the situation. All we can do as a community is use common sense, stay vigilant and watch out for one another. For some of us that may mean mitigating risks with technology. Affordable Video Monitoring Solutions Having a solution that can quickly and securely share video footage may be the difference between identifying a perpetrator and becoming a victim. Ella, a video search platform developed by IC Realtime, makes every second of video instantly searchable and shareable, either with the authorities or your neighborhood social apps. Plus it is compatible with any RTSP streaming device. To wrap this up, it's not about pointing out the obvious, it's really about bringing awareness as to how technologies can be implemented to provide peace of mind without breaking the bank. Video surveillance technology is a way to do that and provide added security for you, your family and your business.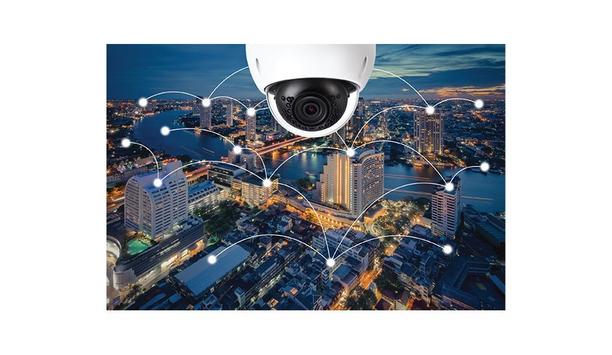 Eagle Eye Networks Publishes A Whitepaper Focusing On Smart City Engineering And Architecture
Eagle Eye Networks, a pioneer in cloud video security, publishes their latest whitepaper 'Smart Cities: Cloud Video for Connected, Secure Cities.' A valuable resource for city leaders looking to build a smart infrastructure, the paper delves into applications, public use, key technology requirements, and smart city engineering and architecture. "Recent successes have shown that cloud-based solutions are indispensable elements of smart city infrastructure, which includes both public and private infrastructure elements," explains Ken Francis, President of Eagle Eye Networks. Cloud-Based deployments Eagle Eye Networks is proud to partner with city officials around the globe to accelerate innovation and deployment "Cloud-based deployments are essential for cost-effectiveness, scalability, and short deployment timeframes. Eagle Eye Networks is proud to partner with city officials around the globe to accelerate innovation and deployment timeframes by building a cyber secure, open, cloud-based security foundation for their cities." The whitepaper outlines 11 key requirements of smart city technology initiatives, including: Intelligent Connectivity – City leaders must develop a sound networking plan for any proposed project, verifying the infrastructure capabilities and documenting the planned intelligent use of existing network infrastructure and any new infrastructure to be added as part of the project. Simple Scalability – Explore the future vision of the smart city infrastructure and document how the modern solution being proposed will satisfy current needs and also be both expandable and manageable for future growth. Device and System Inter­op­er­ability – Ensure the immediate interoperability requirements have all been identified. Work out and document how they will be addressed by current product capabilities or near-term vendor roadmap items. Open Systems Architecture – Don't just conform to smart city planning, but contribute to it – especially for strategic infrastructure design and elevating citizen and visitor experiences. Actionable Data and Analytics – Security technology service providers should consider the many opportunities that are appropriate for a city seeking to improve the smart city venue. Finally, join Eagle Eye Networks at Smart City Live 2020, November 17 and 18. The worldwide native digital event for cities is hosted by Smart City Expo World Congress.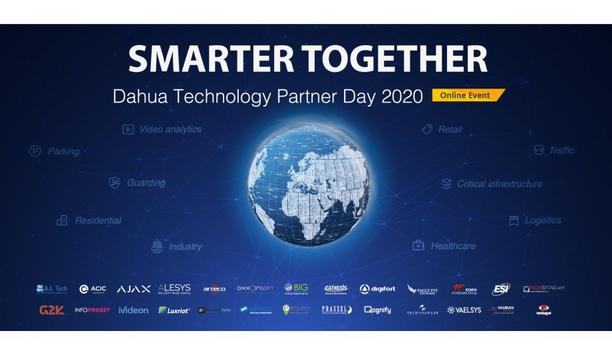 Dahua Technology To Host Dahua Technology Partner Day 2020 Online With 26 Technology Partners
Dahua Technology, a renowned video-centric smart IoT solution and service provider, will hold its online Dahua Technology Partner Day 2020 on 1st of December. The event will be a perfect occasion to get a taste of the Dahua ECO system in the EMEA region. 26 technology partners will bring solutions in the field of security and IoT. Smarter Together is the central theme of the Dahua Technology Partner Day 2020. A total of 26 distinguished Dahua partners will gather to share their knowledge and expertise on the development of security and IoT applications for a variety of vertical markets. This online event will serve as a technological and commercial hub for end-users and system integrators from different markets, ranging from Logistics, Traffic and Infrastructures to Healthcare, Retail and Residential. Attendees can Register free of charge and tune in to all the partner keynotes. Explore business opportunities In the partner hub, participants can chat with technology partners, explore business opportunities or technical challenges and get the latest product information. The event will kick off with an opening speech by Mr. Jason Zhao, Dahua VP & General Manager of Overseas Business to introduce how Dahua Technology and its technology partners become smarter together. 26 Partners will showcase their solutions in a main auditorium and six different break out rooms, including Axxonsoft, Qognify, Ivideon, TechnoAware, Vaelsys, A.I. Tech, Optex, Eagle Eye Networks who joined in the 2019 offline partner day and gained much exposure and business opportunities last year. Global security industry We are moving the Partner day to an online event in order to sustain the opportunity of getting together" Integrated solutions developed by both Dahua Technology and its partners will be displayed during the event, which will surely raise spectators' interest as they meet different needs of system integrators and end users with greater versatility."The 2019 Partner Day held on September 26th at Estadio Wanda Metropolitano, Madrid was a success with many of our partners' participation. However, 2020 is challenging because of COVID-19." "We are moving the Partner day to an online event in order to sustain the opportunity of getting together. During the event, leading representative companies in global security industry and IoT industry will have the chance to present their insights into the latest Security Application and also reflect on current challenges in the industry", says Mr. Jiaqi Gao, Overseas Marketing Director at Dahua Technology. Smart integrated security solutions "The attendees will have the chance to meet security players in the market and create new and diverse business opportunities." Committed to its mission of "Enabling a Safer Society and Smarter Living," Dahua Technology will continue to adhere the core value of "customer-centered" and provide the market with smart integrated security solutions, systems, and services to create value for city operations, corporate management, and consumers.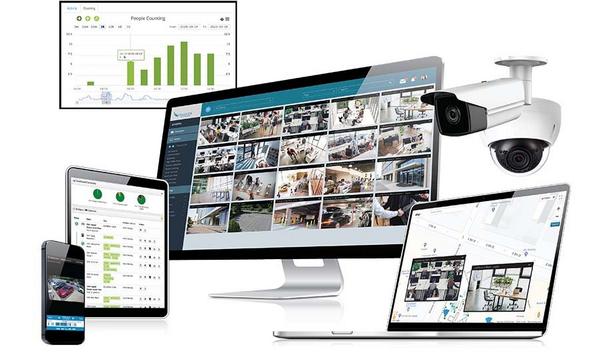 Eagle Eye Networks Investing In AI To Expand Cloud Capabilities
Combining artificial intelligence (AI) with cloud video creates systems that are smarter, safer and more cost-effective. Furthermore, adding AI capabilities can widen the advantage gap of cloud video systems compared to on-premise systems, especially for cost-conscious end users. "We strongly believe the total cost of ownership (TCO) for cloud systems is more affordable," says Ken Francis, President of cloud video surveillance company Eagle Eye Networks. "And introducing really powerful AI will expand the cost differences." Combining AI and cloud video To finance realization of their vision to combine AI and cloud video, Eagle Eye Networks has raised $40 million of Series E funding from venture capital firm Accel. The money will allow Eagle Eye to continue its steep growth curve and leverage AI on its true cloud platform to reshape video surveillance. "The investment will make video surveillance smarter and safer for end users," says Francis. In effect, end users have maximum flexibility to manage and analyze their video data however they wish The system sends captured video to the cloud, where a variety of AI or video analytics systems can extract valuable data from the captured video. Eagle Eye offers an application programing interface (API) to enable integration of best-in-breed third-party AI and analytics systems to leverage the video. In effect, end users have maximum flexibility to manage and analyze their video data however they wish. Delivering lower costs In addition to offering integration with third-party systems, Eagle Eye is investing in its own AI development, and hiring additional development and customer service personnel. As new technologies become part of the Eagle Eye platform, customers benefit from lower costs because of economies of scale. Keeping the emphasis on development of cloud systems, Eagle Eye also offers customers maximum flexibility in choosing their cameras. Eagle Eye's on-premise cyber-hardened "bridge" can connect to almost any camera from thousands of manufacturers, including those connecting with HD-over-coax. The COVID-19 pandemic has expanded the need for end users to view their premises remotely, and in the process has highlighted shortcomings of their existing video systems. As a result, video manufacturers - including Eagle Eye Networks - are seeing a surge in end users updating their systems. Cloud video surveillance Given the costs of installing and maintaining hard drives for local storage (and additional challenges during a pandemic lockdown), more end users are opting to use cloud systems. In effect, the COVID-19 pandemic is accelerating installation of cloud video surveillance. "Our industry is the most resilient in the world," says Francis. Eagle Eye Networks was on track to double their growth in the first quarter, and then COVID slowed everything down As a whole, 2020 has been a successful year for the cloud system provider. Eagle Eye Networks was on track to double their growth in the first quarter, and then the COVID lockdown slowed everything down. During the second quarter, their revenue from setup fees and appliances fell by 35% or so, but subscriptions increased slightly including customers looking to keep watch over their shuttered businesses. Temperature alerting solutions The third quarter saw another big uptick in business; August and September were booming, and not just from projects that were delayed from Q2. There has also been a spike in customers looking to apply temperature alerting solutions, says Francis. In uncertain economic times, cloud systems require around 40% less up-front costs, and provide flexibility to eliminate the system (and the expense) at any time without losing a large financial investment. Cloud video has reached a tipping point in the United States, Mexico, and the United Kingdom, among other locales, but the technology lags in some other geographic areas such as France. Driving adoption is availability and cost of sufficient upload speed and bandwidth. In addition to Eagle Eye's branded growth, the company also provides the OEM engine behind a half dozen or so cloud systems offered by other manufacturers. Backing multi-site enteprises About eight years old, Eagle Eye Networks has focused squarely on the small- and middle-sized business (SMB) market, especially multi-site businesses such as retail, banking and healthcare. They also work with local governments and K-12 schools. Moving forward, the company will seek to expand more into multi-site enterprise customers, some of which have 1,000 locations around the world and need to store their video locally to meet regulatory requirements. Multi-site businesses, benefit from the cloud by eliminating the need for local IT equipment and expensive staff Multi-site businesses, especially, benefit from the cloud by eliminating the need for local IT equipment and expensive staff. As Internet connectivity becomes less expensive than installing new cable infrastructure, cloud systems will become more attractive to large campus environments such as colleges and airports, says Francis. The advent of 5G connectivity will also be a plus. All Eagle Eye products are NDAA compliant. Premium support services Further expanding its services, Eagle Eye Networks is poised to launch "Premium Support Services," in which the cloud provider's employees will proactively monitor and service customer sites for a minimum additional monthly fee. The cloud structure enables most problems to be addressed and solved remotely without needing to send personnel to a site. The new investment from Accel, a funding partner of top-tier tech companies such as Facebook, Dropbox and Spotify, is Accel's first investment in the security industry. In addition to investing in AI, Eagle Eye also plans to leverage the funding to expand into new regional markets with new data centers and additional staff in business development, sales and support roles.
Related white papers
Optimize Your Business with Analytics and AI
How End-to-End Video Security Solutions Can Help Your Organization With Social Distancing
Sinaloa, Mexico: Connected Cities are Safer Cities