Eagle Eye Networks Network / IP Cameras
(3)
Browse Network / IP Cameras
IP camera products updated recently
Why Visualization Platforms Are Vital For An Effective Security Operation Center (SOC)
Display solutions play a key role in SOCs in providing the screens needed for individuals and teams to visualize and share the multiple data sources needed in an SOC today. Security Operation Center (SOC) Every SOC has multiple sources and inputs, both physical and virtual, all of which provide numerous data points to operators, in order to provide the highest levels of physical and cyber security, including surveillance camera feeds, access control and alarm systems for physical security, as well as dashboards and web apps for cyber security applications. Today's advancements in technology and computing power not only have increasingly made security systems much more scalable, by adding hundreds, if not thousands, of more data points to an SOC, but the rate at which the data comes in has significantly increased as well. Accurate monitoring and surveillance This has made monitoring and surveillance much more accurate and effective, but also more challenging for operators, as they can't realistically monitor the hundreds, even thousands of cameras, dashboards, calls, etc. in a reactive manner. Lacking situational awareness is often one of the primary factors in poor decision making In order for operators in SOC's to be able to mitigate incidents in a less reactive way and take meaningful action, streamlined actionable data is needed. This is what will ensure operators in SOC truly have situational awareness. Situational awareness is a key foundation of effective decision making. In its simplest form, 'It is knowing what is going on'. Lacking situational awareness is often one of the primary factors in poor decision making and in accidents attributed to human error. Achieving 'true' situational awareness Situational awareness isn't just what has already happened, but what is likely to happen next and to achieve 'true' situational awareness, a combination of actionable data and the ability to deliver that information or data to the right people, at the right time. This is where visualization platforms (known as visual networking platforms) that provide both the situational real estate, as well as support for computer vision and AI, can help SOCs achieve true situational awareness Role of computer vision and AI technologies Proactive situational awareness is when the data coming into the SOC is analyzed in real time and then, brought forward to operators who are decision makers and key stakeholders in near real time for actionable visualization. Computer vision is a field of Artificial Intelligence that trains computers to interpret and understand digital images and videos. It is a way to automate tasks that the human visual system can also carry out, the automatic extraction, analysis and understanding of useful information from a single image or a sequence of images. There are numerous potential value adds that computer vision can provide to operation centers of different kinds. Here are some examples: Face Recognition: Face detection algorithms can be applied to filter and identify an individual. Biometric Systems: AI can be applied to biometric descriptions such as fingerprint, iris, and face matching. Surveillance: Computer vision supports IoT cameras used to monitor activities and movements of just about any kind that might be related to security and safety, whether that's on the job safety or physical security. Smart Cities: AI and computer vision can be used to improve mobility through quantitative, objective and automated management of resource use (car parks, roads, public squares, etc.) based on the analysis of CCTV data. Event Recognition: Improve the visualization and the decision-making process of human operators or existing video surveillance solutions, by integrating real-time video data analysis algorithms to understand the content of the filmed scene and to extract the relevant information from it. Monitoring: Responding to specific tasks in terms of continuous monitoring and surveillance in many different application frameworks: improved management of logistics in storage warehouses, counting of people during event gatherings, monitoring of subway stations, coastal areas, etc. Computer Vision applications When considering a Computer Vision application, it's important to ensure that the rest of the infrastructure in the Operation Center, for example the solution that drives the displays and video walls, will connect and work well with the computer vision application. The best way to do this of course is to use a software-driven approach to displaying information and data, rather than a traditional AV hardware approach, which may present incompatibilities. Software-defined and open technology solutions Software-defined and open technology solutions provide a wider support for any type of application the SOC may need Software-defined and open technology solutions provide a wider support for any type of application the SOC may need, including computer vision. In the modern world, with everything going digital, all security services and applications have become networked, and as such, they belong to IT. AV applications and services have increasingly become an integral part of an organization's IT infrastructure. Software-defined approach to AV IT teams responsible for data protection are more in favor of a software-defined approach to AV that allow virtualised, open technologies as opposed to traditional hardware-based solutions. Software's flexibility allows for more efficient refreshment cycles, expansions and upgrades. The rise of AV-over-IP technologies have enabled IT teams in SOC's to effectively integrate AV solutions into their existing stack, greatly reducing overhead costs, when it comes to technology investments, staff training, maintenance, and even physical infrastructure. AV-over-IP software platforms Moreover, with AV-over-IP, software-defined AV platforms, IT teams can more easily integrate AI and Computer Vision applications within the SOC, and have better control of the data coming in, while achieving true situational awareness. Situational awareness is all about actionable data delivered to the right people, at the right time, in order to address security incidents and challenges. Situational awareness is all about actionable data delivered to the right people Often, the people who need to know about security risks or breaches are not physically present in the operation centers, so having the data and information locked up within the four walls of the SOC does not provide true situational awareness. hyper-scalable visual platforms Instead there is a need to be able to deliver the video stream, the dashboard of the data and information to any screen anywhere, at any time — including desktops, tablets phones — for the right people to see, whether that is an executive in a different office or working from home, or security guards walking the halls or streets. New technologies are continuing to extend the reach and the benefits of security operation centers. However, interoperability plays a key role in bringing together AI, machine learning and computer vision technologies, in order to ensure data is turned into actionable data, which is delivered to the right people to provide 'true' situational awareness. Software-defined, AV-over-IP platforms are the perfect medium to facilitate this for any organizations with physical and cyber security needs.
We Need To Talk About Intelligent Enclosure Protection
Enclosures containing electronics, communications or cabling infrastructure offer a simple attack point for cyber breaches and an opportunity for a physical attack on the hardware. Yet, many of these assets are housed within enclosures that provide minimal security features to offer a deterrent to any would-be attacker. This has always just been a pet hate. Walking down the high street of a town anywhere in the United Kingdom, you can often see open street communication cabinets. You can actually look directly inside at the equipment. And if I was a bad guy, I could quite easily just put my foot into their enclosure and quite quickly take out their infrastructure. Charged service for enclosures This seems crazy when a US$ 2 magnetic contact on a door can quickly tell you whether your enclosure is open or shut, and can be vital in keeping your network alive. Moreover, the operators of these systems, whether it is telecoms or internet providers, are providing a charged service to their customers, so they should really be protecting their enclosures. Why has that security level not been so readily taken into the outside world, into the unprotected environment? More sobering, if you contrast this security approach to the approach taken in the data center world, an environment that already has multiple stringent security protocols in place, you get a very different picture. For instance, security devices can capture snapshots of anyone who opens a cabinet door in a data room, so it is recorded who has opened that door. While that is just one simple example, it begs the question. Why has that security level not been so readily taken into the outside world, into the unprotected environment? In my mind, a lot of it boils down simply to education. Network connection, easy point of cyber attacks Our preconceived idea about cyber security is some big corporation being knocked out or held to ransom by, again in our mind, someone sitting at a laptop, probably with their hood up over their head, typing away in the darkness, attacking us through the internet. But how the would-be criminal is going to come at us is just like in sport. They attack at the weakest point. Networks can be deployed in the outside world in many ways, such as cameras monitoring the highways. That means those locations will have a network connection. And that can be a point of attack in a non-secure outside world. Enclosures can be broken into by attackers Many people think, 'That is okay because I'm going to take that ethernet device that my cameras are connected to and I'm going to put it inside an enclosure.' However, what people do not realize is that the only thing that the enclosure is doing is protecting the ethernet device from Mother Nature. Because, without proper security, those enclosures can be broken into pretty easily. Many of them are just a single key that is not in any way coded to the device. Twofold cyber security People need to realize that cyber security is twofold. It can be carried out by hacking the network or physically breaking Therein lays the problem. People need to realize that cyber security is twofold. It can be carried out by hacking the network or physically breaking into the weakest physical point. And so, a simple boot through the open door of an enclosure can vandalise the devices inside and take down a small or large part of a network. And by definition, this meets the criteria for a cyber-attack. So, how do we go about tackling this problem? Well, security is a reaction marketplace. And for enclosures, there's not, at present, a plethora of solutions out there for to counter these types of attacks. It can be challenging to find what you're looking for through a quick Google search compared to searching for more traditional security protection measures. Deploying smart sensors and detectors But, under Vanderbilt and ComNet, we are currently taking our knowledge and experience from system installation and compiling it together. We're bringing different products from different parts of our business to make a true solution. For instance, we have sensors for enclosures that detect anything from gas or smoke to open doors, detectors that will tell you if someone is trying to smash open your enclosure with a sledgehammer, or that someone is trying to lift your enclosure off of its mount. More importantly, as is not really a one-size-fits-all solution, we have developed a menu structure available that allows customers to pick and choose the ones that will best fit their own requirements.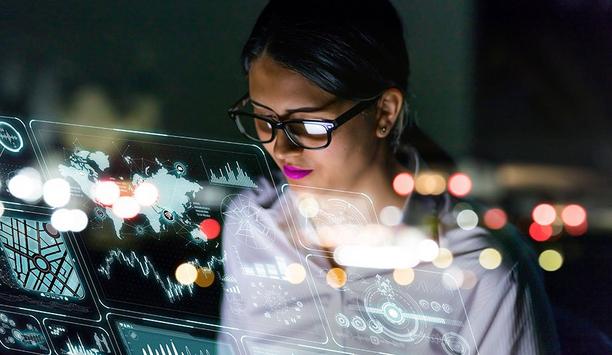 We Have The Technology To Make Society Safer – How Long Can We Justify Not Using It?
While the application of facial recognition within both public and private spheres continues to draw criticism from those who see it as a threat to civil rights, this technology has become extremely commonplace in the lives of iPhone users. It is so prevalent, in fact, that by 2024 it is predicted that 90% of smartphones will use biometric facial recognition hardware. CCTV surveillance cameras Similarly, CCTV is a well-established security measure that many of us are familiar with, whether through spotting images displayed on screens in shops, hotels and offices, or noticing cameras on the side of buildings. It is therefore necessary we ask the question of why, when facial recognition is integrated with security surveillance technology, does it become such a source of contention? It is not uncommon for concerns to be voiced against innovation. History has taught us that it is human nature to fear the unknown, especially if it seems that it may change life as we know it. Yet technology is an ever-changing, progressive part of the 21st century and it is important we start to shift the narrative away from privacy threats, to the force for good that LFR (Live Facial Recognition) represents. Live Facial Recognition (LFR) We understand the arguments from those that fear the ethics of AI and the data collection within facial recognition Across recent weeks, we have seen pleas from UK organizations to allow better police access to facial recognition technology in order to fight crime. In the US, there are reports that LAPD is the latest police force to be properly regulating its use of facial recognition to aid criminal investigations, which is certainly a step in the right direction. While it is understandable that society fears technology that they do not yet understand, this lack of knowledge is exactly why the narrative needs to shift. We understand the arguments from those that fear the ethics of AI and the data collection within facial recognition, we respect these anxieties. However, it is time to level the playing field of the facial recognition debate and communicate the plethora of benefits it offers society. Facial recognition technology - A force for good Facial recognition technology has already reached such a level of maturity and sophistication that there are huge opportunities for it to be leveraged as a force for good in real-world scenarios. As well as making society safer and more secure, I would go as far to say that LFR is able to save lives. One usage that could have a dramatic effect on reducing stress in people with mental conditions is the ability for facial recognition to identify those with Alzheimer's. If an older individual is seemingly confused, lost or distressed, cameras could alert local medical centers or police stations of their identity, condition and where they need to go (a home address or a next of kin contact). Granted, this usage would be one that does incorporate a fair bit of personal data, although this information would only be gathered with consent from each individual. Vulnerable people could volunteer their personal data to local watchlists in order to ensure their safety when out in society, as well as to allow quicker resolutions of typically stressful situations. Tracking and finding missing persons Another possibility for real world positives to be drawn from facial recognition is to leverage the technology to help track or find missing persons, a lost child for instance. The most advanced forms of LFR in the market are now able to recognize individuals even if up to 50% of their face is covered and from challenging or oblique angles. Therefore, there is a significant opportunity not only to return people home safely, more quickly, but also reduce police hours spent on analyzing CCTV footage. Rapid scanning of images Facial recognition technology can rapidly scan images for a potential match Facial recognition technology can rapidly scan images for a potential match, as a more reliable and less time-consuming option than the human alternative. Freed-up officers could also then work more proactively on the ground, patrolling their local areas and increasing community safety and security twofold. It is important to understand that these facial recognition solutions should not be applied to every criminal case, and the technology must be used responsibly. However, these opportunities to use LFR as force for good are undeniable. Debunking the myths One of the central concerns around LFR is the breach of privacy that is associated with 'watchlists'. There is a common misconception, however, that the data of every individual that passes a camera is processed and then stored. The reality is that watch lists are compiled with focus on known criminals, while the general public can continue life as normal. The very best facial recognition will effectively view a stream of blurred faces, until it detects one that it has been programmed to recognize. For example, an individual that has previously shoplifted from a local supermarket may have their biometric data stored, so when they return to that location the employees are alerted to a risk of further crimes being committed. Considering that the cost of crime prevention to retailers in recent years has been around £1 billion, which therefore impacts consumer prices and employee wages, security measures to tackle this issue are very much in the public interest. Most importantly, the average citizen has no need to fear being 'followed' by LFR cameras. If data is stored, it is for a maximum of 0.6 seconds before being deleted. Privacy Privacy is ingrained in facial recognition solutions, yet it seems the debate often ignores this side of the story Privacy is ingrained in facial recognition solutions, yet it seems the debate often ignores this side of the story. It is essential we spend more time and effort communicating exactly why watchlists are made, who they are made for and how they are being used, if we want to de-bunk myths and change the narrative. As science and technology professionals, heading up this exciting innovation, we must put transparency and accountability at the center of what we do. Tony Porter, former Surveillance Camera Commissioner and current CPO at Corsight AI, has previously worked on developing processes that audit and review watch lists. Such restrictions are imperative in order for AI and LFR to be used legally, as well as ethically and responsibly. Biometrics, mask detection and contactless payments Nevertheless, the risks do not outweigh the benefits. Facial recognition should and can be used for good in so many more ways than listed above, including biometric, contactless payments, detecting whether an individual is wearing a facemask and is therefore, safe to enter a building, identifying a domestic abuse perpetrator returning to the scene of a crime and alerting police. There are even opportunities for good that we have not thought of yet. It is therefore not only a waste not to use this technology where we can, prioritising making society a safer place, it is immoral to stand by and let crimes continue while we have effective, reliable mitigation solutions.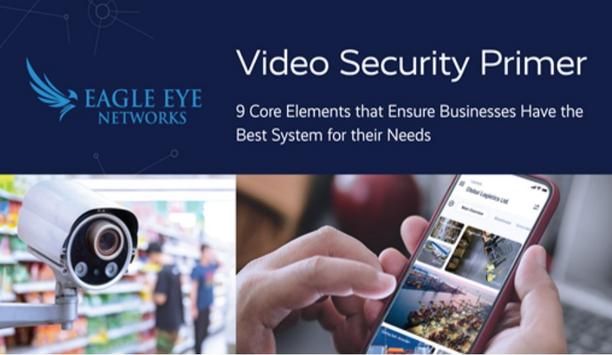 Eagle Eye Networks Releases Video Security Primer- A Best Practices Guide
Eagle Eye Networks, the global pioneer in cloud video surveillance released a best practices guide, Video Security Primer: 9 Core Elements that Ensure Businesses Have the Best System for Their Needs. This new resource outlines questions to ask and features to look for in a video management system to secure and grow business. Benefits of right-VMS Designed especially for multisite commercial businesses that want to understand the basics and how to choose an optimal system, the Video Security Primer explains the top nine features of a cloud video surveillance system and can serve as a reference for businesses of all sizes. The right video management system can help businesses prevent the loss, improve customer service, identify and reduce liability, drive operational efficiencies, ensure compliance, and reduce cyber threats. Cloud- VMS for businesses "Whether you're trying to create a more customer-centric restaurant, efficient retail operation, safe gym environment, or healthy campus, a true cloud VMS can be paramount to your success," said Ken Francis, President of Eagle Eye Networks. "And business owners are often pleasantly surprised by the total cost of ownership: Moving computing and video storage infrastructure to the cloud usually results in overall savings between 20 and 50 percent compared to a typical onsite system." Features include: Camera flexibility Ease of use Cybersecurity The total cost of ownership Bandwidth Management Pro Tips such as avoiding getting locked into individual camera manufacturers; future-proofing the system, and more.
Eagle Eye Networks Announces Record Q1 Revenue And Continues Expansion Of Their Facilities To Meet The Growing Demands
Eagle Eye Networks, the pioneer in cloud video surveillance, announces record Q1 2021 revenue growth, and greater than 85 percent year-over-year revenue growth in 2020. The company's growth is fueling an expanded presence around the world, a new manufacturing facility near its Austin headquarters, as well as a near doubling of its team to meet the growing demand for true cloud video surveillance. Eagle Eye is leveraging artificial intelligence (AI) on its true cloud platform to improve safety, security, operations, and customer service for businesses around the world. Video surveillance industry "We have passed the tipping point in the video surveillance industry's adoption of cloud video, as businesses of all types and sizes have realized the advantages of a true cloud solution," said Dean Drako, Founder and CEO of Eagle Eye Networks. "Resellers, business owners, and IT professionals understand Eagle Eye Networks smart cloud video surveillance, with appropriate privacy and cybersecurity protections, is making businesses more efficient and effective, and communities much safer." The company announced funding from venture capital firm Accel in Q4 2020 In addition to record revenue and growth in 2020 and Q1 2021, the company announced funding from venture capital firm Accel in Q4 2020, spurring additional investment in people, products, and the technology needed to transform the video surveillance industry. AI technology integrations Highlights include: Secured a record number of new customers. Earned nearly 100 percent customer retention. Achieved customer support ratings higher than 95 percent. Onboarded a record number of resellers to the Eagle Eye Networks Reseller Partner Program. Expanded to a new manufacturing facility in the U.S. Achieved integration with more than 10,000 camera makes and models. Delivered more choice to customers by adding more than two dozen AI technology integrations to the open platform and increasing platform partners by 50 percent year-over-year. Hired developers, engineers, customer service, and sales and marketing professionals across the globe.
The Future Of Accommodation: When Coliving And PropTech Combine
As technology develops at an ever-faster rate, the possibilities for where and how new innovations can be used are endless. The property sector is one such area where new technology, such as smarter video surveillance, is being used to improve the quality of life for families and communities by increasing security as well as implementing changes based on new insights. Specifically for the coliving movement, cloud-based video surveillance is helping operators to improve the communal spaces for their tenants in ways that on-premises surveillance never could. From tighter security measures to better social spaces, here's how coliving is benefitting from the PropTech (property technology) boom. What is coliving? The coliving movement is the latest iteration of a recurring human trend. The act of communally sharing space and resources while benefiting from a supportive community is something we've seen time and again throughout history. A place that everyone can call home addresses multiple needs. With the concept of shared spaces, and the possibility to work and socialize together, it's no longer simply a trend. Specifically for the coliving movement, cloud-based video surveillance is helping operators to improve the communal spaces for their tenants in ways that on-premises surveillance never could. As living expenses become ever higher, for many – particularly younger – people getting on the property ladder is difficult, and renting an apartment alone can feel isolating. Coliving spaces offer a ready-built community, and many responsibilities – like maintenance, for example – lie with the building owners, and the cost is included. Where does PropTech come in? PropTech is dramatically changing the way people research, rent, buy, sell and manage property. The combination of the internet, huge compute power, cloud platforms and artificial intelligence (AI) have all combined to create technologies that are transforming the way the entire property sector works. Whether that's helping buildings to operate more efficiently or even become more sustainable, PropTech is a sector that's on the rise. When it comes to coliving, PropTech is helping to make these environments safer and smarter for the people who live there. One of the fundamental areas of building design is people's safety. Following the past year where health has been at the forefront of everyone's minds, PropTech is enabling entrance systems with touchless doorways and innovative ventilation systems, for example. And even without taking the pandemic into consideration, people living in shared spaces need to be confident that the security is well-managed, and the management wants to ensure that only tenants and their guests can enter the premises. How cloud video surveillance drives better coliving Once seen as an 'add-on' to building design, video surveillance and access control are now becoming increasingly important elements of the PropTech movement, and they are equally as desirable for coliving too. Surveillance cameras are essentially sensors that can monitor activity, patterns, and any other changes in a given environment. Analysis of video data can occur in real-time to effect changes immediately, or video can be stored and evaluated at a later date. In a co-living environment, a cloud-based video surveillance system can help operators to understand how tenants use their space, and implement changes to benefit them. Traditionally, video surveillance data stored on-premises had limited uses, as it was often only accessed after a security incident, such as a break-in. The video therefore wouldn't be used frequently and the camera and storage system would just be another cost not yielding any ROI. Cloud technology has had a dramatic impact on video surveillance. Remote management delivers the ability to modify, adjust and perfect the system without needing to be present at the site, while remote monitoring alerts operators to any unusual incidents such as an equipment malfunction or breakage. In a co-living environment, a cloud-based video surveillance system can help operators to understand how tenants use their space, and implement changes to benefit them. For example, surveillance can show operators which areas in the communal spaces are frequented the most and at what times, including areas such as the laundry room or gym where space might be limited. By using AI to analyze the video, operators can use insights from it to improve the existing set up wherever possible, and also learn lessons about how to better design future coliving spaces. In today's world, this technology can also help to keep everyone safe and healthy. Cameras can identify if someone is wearing a face mask as they go to enter a building and deny entry until they put one on. Thermal cameras are another easy tool to screen people for an elevated temperature before they even enter a communal space. Though a raised temperature does not mean you have COVID-19, the technology can provide an initial screening, so that individuals with elevated temperature readings can be checked manually for other symptoms or possibly be recommended for a test. The future of smart living Coliving is not a new phenomenon – humans have been living in communal places for many years, working and socializing together for the benefit of everyone. What makes today's coliving movement unique is the range of rapidly developing technology that is being implemented to improve the environments for tenants. As an arguably lower cost and higher quality way of life, coliving spaces are certainly here to stay, and so the PropTech surge is no doubt going to grow with it.
Related white papers
Delivering a Smart, Secure and Healthy Workplace with Cloud
Ensuring Cybersecurity Of Video
The Inevitability of The Cloud