NAPCO Intruder Alarms: Communicators & Communication Systems
(2)
Browse Intruder Alarms: Communicators & Communication Systems
Intruder alarm communicator products updated recently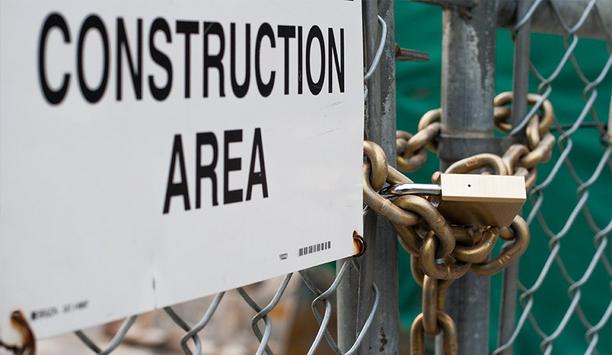 How To Deter Thieves on Construction Sites
Construction site theft can cause project delays, property damage and loss of profit for companies in the construction sector. It is imperative to deter thieves from targeting construction sites with the help of construction site security. Here, we look into the various security options and how they can help protect your firm from the threat of a break-in. Construction theft has soared during the COVID-19 Pandemic Construction site theft is an ever-increasing problem in the UK, costing the industry an estimated £800 million ($1,040 million) per year. Unfortunately, this type of crime has accelerated further throughout lockdown by an estimated 50% due to the abandonment of construction sites across the UK. With many uncertainties around a potential second wave in the UK, it is time for construction firms to enhance their security strategies to help prevent thieves from becoming opportunists on construction sites. Why are construction sites 'easy' targets? Construction sites can easily be targeted, as they typically lack adequate security loss prevention practices. The most popular security-related issues that are leading causes of construction site theft are: Poor overall site security Multiple pieces of equipment sharing the same keys Easy access to open cabs Unsecured sites, particularly at night and over weekends Lack of product identification systems If you do not want your site becoming a costly statistic, you might want to try implementing some or all of these preventive measures. Strengthen your perimeter Putting a clear boundary around a construction site will help to prevent youths and members of the public from inadvertently wandering onto the site. To stop opportunist thieves in their tracks, you will need to go one step further by erecting robust fencing and concrete blocks along with signage warning intruders about the consequences of trespassing. Putting a clear boundary around a construction site will help to prevent youths and members of the public from inadvertently wandering onto the siteIf potential trespassers can see that it would be too challenging to attempt a break-in, then they will look elsewhere to find another construction site which is not as well secured. Lock away valuable tools When considering the vulnerabilities in your construction site, it pays to think about this from the perspective of a criminal. What is it exactly that they are looking for? What can a thief steal easily to make money if they were to remove something from your site? Unfortunately, many construction firms do not lock away their tools, materials or vehicles properly, which makes them an easy target. Ensure valuable tools and materials are locked away and are not left unsecured or lying around. Criminals are mostly interested in scaffolding, bowsers and other valuables that are quick to sell on, so it is important to have a strategy in place to keep these locked away, safe and securely. Put tracking devices in your equipment If you are unable to securely lock away valuable tools, then modern technology makes securing equipment easier than ever before. Tracking devices can be installed onto vehicles and equipment; if any thief is unwise enough to steal from the site, site owners will be able to provide the location to the police who will be able to follow this up. Site owners should also engrave company identification numbers on valuable tools, equipment and vehicles so that it can easily be identified and will serve as proof who it rightly belongs to. Invest in CCTV Closed Circuit Television, otherwise known as CCTV, is renowned for being one of the most effective deterrents for thieves, especially when it comes to construction and building sites.The items that criminals steal from sites are notoriously hard to trace The items that criminals steal from sites are notoriously hard to trace, but if you have CCTV, there is a chance that you can capture clear footage to help bring criminals to justice, such as footage of the vehicle used and the car licence plate. CCTV cameras can help to oversee every inch of a construction site, and can even be hidden out of sight where required. Step up with regular site patrols With a wide range of security monitoring methods available, stepping up on regular site patrols can help to keep track and respond to any criminal activity taking place on your site. Traditional site patrols can be carried out on a schedule by professional SIA-approved security agents. With the presence of guards patrolling a construction site, any criminals in the area will be deterred to force entry onto the site. Schedule supply deliveries on an as-needed basis To prevent an excess of supplies 'sitting around' on the site, construction site managers should instead order what is needed at the time, so that valuable materials are not left around waiting to be stolen for weeks at a time. Good planning and excellent communication between the team will be required so that projects are not delayed, but planning accordingly will help to reduce the chances of theft on a construction site. Drone surveillance As technology becomes more and more advance, drone surveillance may soon be a security option that many construction sites could benefit from.Many construction firms in the UK are using drone services to provide aerial images, and are seeing huge cost savings by either purchasing and operating their own drones or by hiring out the work to a company equipped to provide imaging.As technology becomes more and more advanced, drone surveillance may soon be a security option With surveillance drones already handling tasks like mapping and surveying of construction sites, one day they may be able to patrol construction sites at night, equipped with motion sensors and infrared or night vision cameras; They could be automatically deployed from a charging station and fly along a pre-programmed route at regular intervals. One to keep an eye on for the near future! Construction site security to help protect your site If you are ready to tighten security on your own construction site, then your starting point will be to identify your main vulnerabilities and get in touch with a reputable security specialist.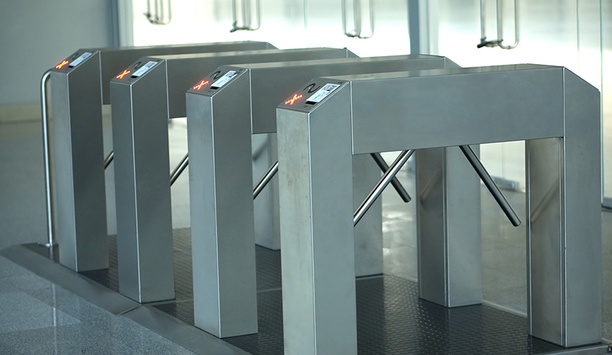 The Digital Transformation Of Modern Access Control Solutions
The safeguarding of premises through the monitoring of entrance and exit points has traditionally been a very manual aspect of security. Human operators have been relied on to make decisions about who to admit and deny based on levels of authorization and the appropriate credentials. The access control business, like many industries before it, is undergoing its own digital transformation But the access control business, like many industries before it, is undergoing its own digital transformation; one where the protection of premises, assets and people is increasingly delivered by interconnected systems utilising IoT devices and cloud infrastructure to offer greater levels of security and protection. Modern access control solutions range from simple card readers to two factor authentication systems using video surveillance as a secondary means of identification, right through to complex networks of thermal cameras, audio speakers and sensors. These systems, connected through the cloud, can be customized and scaled to meet the precise requirements of today's customer. And it's the ease of cloud integration, combined with open technologies and platforms that is encouraging increasing collaboration and exciting developments while rendering legacy systems largely unfit for purpose. Remote management and advanced diagnostics Cloud technology and IoT connectivity means remote management and advanced diagnostics form an integral part of every security solution.Cloud technology and IoT connectivity means remote management and advanced diagnostics form an integral part of every security solution. For example, as the world faces an unprecedented challenge and the COVID-19 pandemic continues to cause disruption, the ability to monitor and manage access to sites remotely is a welcome advantage for security teams who might otherwise have to check premises in person and risk breaking social distancing regulations. The benefits of not physically having to be on site extend to the locations within which these technologies can be utilised. As an example, within a critical infrastructure energy project, access can be granted remotely for maintenance on hard to reach locations. Advanced diagnostics can also play a part in such a scenario. When access control is integrated with video surveillance and IP audio, real-time monitoring of access points can identify possible trespassers with automated audio messages used to deter illegal access and making any dangers clear. And with video surveillance in the mix, high quality footage can be provided to authorities with real-time evidence of a crime in progress. Comprehensive protection in retail The use of connected technologies for advanced protection extends to many forward-looking applications. Within the retail industry, autonomous, cashier-less stores are already growing in popularity. Customers are able to use mobile technology to self-scan their chosen products and make payments, all from using a dedicated app. From an access control and security perspective, connected doors can be controlled to protect staff and monitor shopper movement. Remote management includes tasks such as rolling out firmware updates or restarting door controllers, with push notifications sent immediately to security personnel in the event of a breach or a door left open. Remote monitoring access control in storage In the storage facility space, this too can now be entirely run through the cloud with remote monitoring of access control and surveillance providing a secure and streamlined service. There is much to gain from automating the customer journey, where storage lockers are selected online and, following payment, customers are granted access. Through an app the customer can share their access with others, check event logs, and activate notifications. With traditional padlocks the sharing of access is not as practical, and it's not easy for managers to keep a record of storage locker access. Online doors and locks enable monitoring capabilities and heightened security for both operators and customers. The elimination of manual tasks, in both scenarios, represents cost savings. When doors are connected to the cloud, their geographical location is rendered largely irrelevant. Online doors and locks enable monitoring capabilities and heightened security for both operators and customers They become IoT devices which are fully integrated and remotely programmable from anywhere, at any time. This creates a powerful advantage for the managers of these environments, making it possible to report on the status of a whole chain of stores, or to monitor access to numerous storage facilities, using the intelligence that the technology provides from the data it collects. Open platforms powers continuous innovation All of these examples rely on open technology to make it possible, allowing developers and technology providers to avoid the pitfalls that come with the use of proprietary systems. The limitations of such systems have meant that the ideas, designs and concepts of the few have stifled the creativity and potential of the many, holding back innovation and letting the solutions become tired and their application predictable. Proprietary systems have meant that solution providers have been unable to meet their customers' requirements until the latest upgrade becomes available or a new solution is rolled out. This use of open technology enables a system that allows for collaboration, the sharing of ideas and for the creation of partnerships to produce ground-breaking new applications of technology. Open systems demonstrate a confidence in a vendor's own solutions and a willingness to share and encourage others to innovate and to facilitate joint learning. An example of the dynamic use of open technology is Axis' physical access control hardware, which enables partners to develop their own cloud-based software for control and analysis of access points, all the while building and expanding on Axis' technology platform. Modern access control solutions range from simple card readers to two factor authentication systems using video surveillance as a secondary means of identification Opportunities for growth Open hardware, systems and platforms create opportunities for smaller and younger companies to participate and compete, giving them a good starting point, and some leverage within the industry when building and improving upon existing, proven technologies. This is important for the evolution and continual relevance of the physical security industry in a digitally enabled world. Through increased collaboration across technology platforms, and utilising the full range of possibilities afforded by the cloud environment, the manufacturers, vendors and installers of today's IP enabled access control systems can continue to create smart solutions to meet the ever-changing demands and requirements of their customers across industry.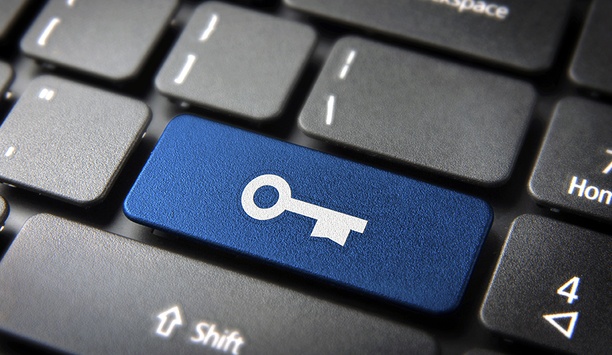 Cybersecurity: What We Can Do As An Industry
In 2017, IoT-based cyberattacks increased by 600%. As the industry moves towards the mass adoption of interconnected physical security devices, end users have found a plethora of advantages, broadening the scope of traditional video surveillance solutions beyond simple safety measures. Thanks in part to these recent advancements, our physical solutions are at a higher risk than ever before. With today's ever evolving digital landscape and the increasing complexity of physical and cyber-attacks, it's imperative to take specific precautions to combat these threats. Video surveillance systems Cybersecurity is not usually the first concern to come to mind When you think of a video surveillance system, cybersecurity is not usually the first concern to come to mind, since digital threats are usually thought of as separate from physical security. Unfortunately, these two are becoming increasingly intertwined as intruders continue to use inventive methods in order to access an organization's assets. Hacks and data breaches are among the top cyber concerns, but many overlook the fact that weak cybersecurity practices can lead to physical danger as well. Organizations that deploy video surveillance devices paired with advanced analytics programs often leave themselves vulnerable to a breach without even realizing it. While they may be intelligent, IoT devices are soft targets that cybercriminals and hackers can easily exploit, crippling a physical security system from the inside out. Physical security manufacturers Whether looking to simply gain access to internal data, or paralyze a system prior to a physical attack, allowing hackers easy access to surveillance systems can only end poorly. In order to stay competitive, manufacturers within the security industry are trading in their traditional analog technology and moving towards interconnected devices. Due to this, security can no longer be solely focused on the physical elements and end users have taken note. The first step towards more secured solutions starts with physical security manufacturers choosing to make cybersecurity a priority for all products, from endpoint to edge and beyond. Gone are the days of end users underestimating the importance of reliability within their solutions. Manufacturers that choose to invest time and research into the development of cyber-hardening will be ahead of the curve and an asset to all. Wireless communication systems Integrators also become complicit in any issues that may arise in the future Aside from simply making the commitment to improve cyber hygiene, there are solid steps that manufacturers can take. One simple action is incorporating tools and features into devices that allow end users to more easily configure their cyber protection settings. Similarly, working with a third party to perform penetration testing on products can help to ensure the backend security of IoT devices. This gives customers peace of mind and manufacturers a competitive edge. While deficient cybersecurity standards can reflect poorly on manufacturers by installing vulnerable devices on a network, integrators also become complicit in any issues that may arise in the future. Just last year, ADT was forced to settle a $16 million class action lawsuit when the company installed an unencrypted wireless communication system that rendered an organization open to hacks. Cybersecurity services In addition, we've all heard of the bans, taxes and tariffs the U.S. government has recently put on certain manufacturers, depending on their country of origin and cybersecurity practices. Lawsuits aside, employing proper cybersecurity standards can give integrators a competitive advantage. With the proliferation of hacks, malware, and ransomware, integrators that can ease their client's cyber-woes are already a step ahead. By choosing to work with cybersecurity-focused manufacturers who provide clients with vulnerability testing and educate end users on best practices, integrators can not only thrive but find new sources of RMR. Education, collaboration and participation are three pillars when tackling cybersecurity from all angles. For dealers and integrators who have yet to add cybersecurity services to their business portfolios, scouting out a strategic IT partner could be the answer. Unlocking countless opportunities Becoming educated on the topic of cybersecurity and its importance for an organization is the first step Physical security integrators who feel uncomfortable diving headfirst into the digital realm may find that strategically aligning themselves with an IT or cyber firm will unlock countless opportunities. By opening the door to a partnership with an IT-focused firm, integrators receive the benefit of cybersecurity insight on future projects and a new source of RMR through continued consulting with current customers. In exchange, the IT firm gains a new source of clients in an industry otherwise untapped. This is a win for all those involved. While manufacturers, dealers and integrators play a large part in the cybersecurity of physical systems, end users also play a crucial role. Becoming educated on the topic of cybersecurity and its importance for an organization is the first step. Commonplace cybersecurity standards Below is a list of commonplace cybersecurity standards that all organizations should work to implement for the protection of their own video surveillance solutions: Always keep camera firmware up to date for the latest cyber protections. Change default passwords, especially those of admins, to keep the system locked to outside users. Create different user groups with separate rights to ensure all users have only the permissions they need. Set an encryption key for surveillance recordings to safeguard footage against intruders and prevent hackers from accessing a system through a backdoor. Enable notifications, whether for error codes or storage failures, to keep up to date with all systems happenings. Create/configure an OpenVPN connection for secured remote access. Check the web server log on a regular basis to see who is accessing the system. Ensure that web crawling is forbidden to prevent images or data found on your device from being made searchable. Avoid exposing devices to the internet unless strictly necessary to reduce the risk of attacks.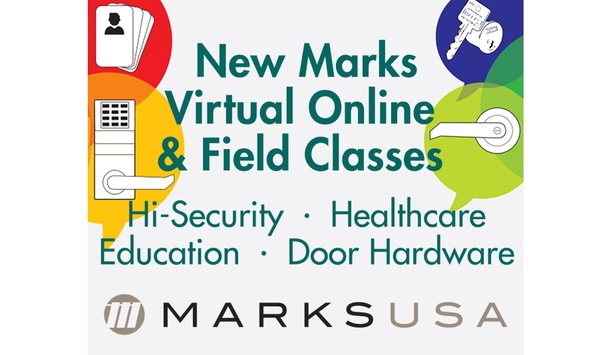 Marks USA Introduces Online And Field Training Courses On Locking And Access Lock Lines
Marks USA, a division of NAPCO Security Technologies, and sister division of Alarm Lock, is excited to announce the debut of new virtual online and field training classes including new pro courses on architectural-grade hardware, locking and access lock lines, by technology or vertical market. Real-World applications Taught by CRL-locking pros for locking pros, the virtual online classes can be a great tech refresher or new introduction, ideal while quarantined or working from home. Field classes are also available where applicable. All local Marks USA online classes can be taken at one's computer in the safety and comfort of their home or office, are presented live and offer a Question & Answer session following each class. Field classes are hands-on and taught with real-world applications and locking expertise.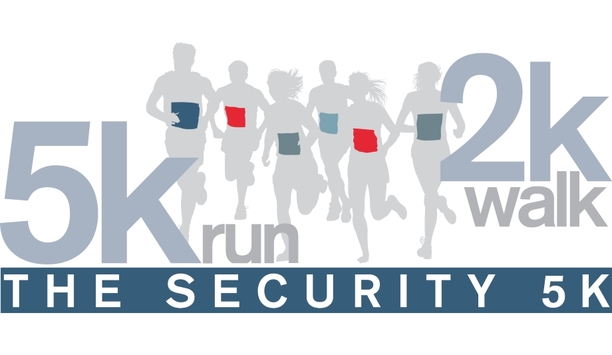 Mission 500 Announces A Security 5k/2k Fundraiser At ISC West 2020
Mission 500 is excited to announce this year's Security 5k/2k fundraiser at ISC West 2020 will be held on Thursday, March 19th. The event will be located at 2601 East Sunset Road, in Las Vegas, Nevada and will benefit children and families in need across the United States. Registrations to participate in this year's event are open. Those who are unable to attend or participate in the physical event can sign up and donate as a virtual runner or walker. Wide array of new security industry participants "2020 marks our eleventh year hosting the Security 5k/2k and we want to thank all of the previous participants and sponsors who have made the last ten years a tremendous success," said Tom Nolan, Director of Strategic Partnerships, Mission 500. We can't wait for this year's event and hope to meet a wide array of new security industry participants" "We can't wait for this year's event and hope to meet a wide array of new security industry participants, reconnect with prior ones, and have a great time while supporting this worthwhile cause." Participants in the Mission 500 Security 5k/2k will be awarded for their performance across various age categories, as well as those companies and individuals who led the fundraising effort. Humanitarian awards ceremony Those who succeed in raising $500 or more will automatically be enrolled in Mission 500's 500 Club and receive a jacket as recognition for their efforts. The Security 5k/2k Reception and Mission 500's CSR and Humanitarian Awards Ceremony will take place Thursday afternoon after the race (time and location to be announced). Confirmed charter sponsors include Alarm.com, Altronix Corporation, Axis Communications, Bosch Security Systems, BRINKS Home Security, CMAC, COPS Monitoring, Dahua Technology, DMP, Freeman, Galaxy Control Systems, HID Global, Hikvision, LENSEC, LRG Marketing Communications, Milestone Systems, Napco Starlink, PSA Security Network, Safety Technology International, Inc., and ZKTeco USA. The race is operated by Las Vegas Running Company, a locally based race management company.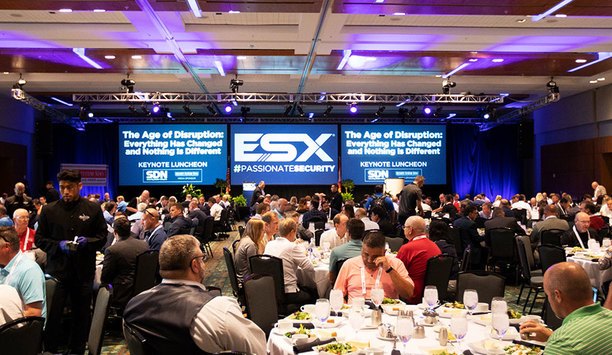 Raising The Bar And Exploring New Strategies At ESX 2019 In Indianapolis
The Electronic Security Expo (ESX) will be held at the Indiana Convention Center, June 3-6, in Indianapolis. The show focuses exclusively on the electronic security and life safety industry, including companies that service the connected Internet of Things (IoT) space for homes and businesses. The ESX Main Stage will highlight inspirational presentations from motivational speakers, Dr. Rick Rigsby and Kevin Brown. In addition, there will be a founder of a drone security company and an Entrepreneur-in-Residence from Kleiner Perkins for OpenXchange, and a Secret Service agent for the Closing Keynote. Sharing Best Practices And Trends In breakout sessions, colleagues and business thought leaders will share best practices, trends and opportunities that helped their own companies and careers, so that others might replicate their successes or minimize their failures. These sessions are aimed at propelling attendees to reimagine their business models and go-to-market strategies, says George De Marco, Chairman of ESX and Managing Partner for DECO Ventures LLC. Examples of breakout sessions include: CounterPoint Forum – "False Alarm Dispatches - A Real Threat or a Nuisance to the Industry?" "Top 3 Ways to Grow Your Video RMR" "5 Faster, Smarter Ways to Improve Cash Flow" "Artificial Intelligence Real Time Video Monitoring Solutions" Promoting Security Professionals' Growth Our goal is to develop next-gen methods that deliver industry content and promote professional growth""Each year, we challenge ourselves to raise the bar of the educational sessions and main stage events," says De Marco. "One of the ways is introducing new faces and voices for the peer-developed and peer-driven educational sessions that offer best practices and identify trends, opportunities and challenges for industry professionals to consider today and in the future. Our goal is to develop next-gen methods that deliver industry content and promote professional growth as the industry pivots to the future." New entrants and disruptors are challenging traditional go-to-market strategies, causing traditional companies to rethink how they rise above the noise in a changing competitive landscape and handle new consumer buying behaviours, says De Marco. Exhibitors At ESX Exhibitors that support ESX include Interlogix (Diamond sponsor), Napco (Platinum sponsor), Alula and DMP (Gold sponsor), and ADI, Altronix, Bold Group, Essence, ICT, Quick Response, Resideo, Secura key, Security Central and WeSuite (Silver sponsors). ESX seeks to connect exhibitors with the influencers and decision-makers from companies that represent a cross section of dealers, integrators and monitoring companies in North America. The exhibit hall will be the focal point for exhibitors to showcase their latest technology in the city's impressive convention center. The exhibit hall will be the focal point for exhibitors to showcase their latest technology in the city's convention center "We recognize individuals and companies during the Opening Celebration that help propel the industry forward and at our VIP Event at the Indianapolis Motor Speedway," says De Marco. "During the day, there are meals around the Main Stage sessions which gather attendees around the table for casual conversation before the presentation begins." Indianapolis, home of the Indy 500, is a unique location that has a lot to offer the attendees of ESX. A special night at the Indianapolis Motor Speedway will invite a limited number of guests to share great food and drinks, to experience a trip around the track in an official pace car, and to 'kiss the bricks', a speedway tradition. Centrally located in the US, Indianapolis is a convenient convention destination for travel, whether flying or driving. Connecting With Peers And Colleagues Another benefit of the show is the cross-section of companies represented in the industry, whether large, medium or small There are also networking opportunities throughout the week. The Pub Crawl, an attendee favorite, is a night where long-time friends gather, and new friendships are made. "This is where the real conversations happen between peers and colleagues about real problems of running and growing a company, and solutions that can make a difference," says De Marco. Another benefit of the show is the cross-section of companies represented in the industry, whether large, medium or small players. This enables professionals to come together to connect with their peers and colleagues, allowing for deep discussions on how to grow their people, revenues and profits, including mentoring opportunities that encourage leadership development, says De Marco. The subject of finding qualified employees is top of mind for almost every industry today, especially the security industry. Sessions that address hiring and managing employees for industry professionals include "Hiring from Outside the Monitoring Industry: Surprising Resources for Great Operators" "Maximize New Employees: Why Onboarding is Critical to Their Success" "5 Tips for Effective Employee Performance Evaluations" Helping Attendees To Reinvent Their Business "Our focus is primarily on the attendee, helping them connect with suppliers, colleagues and opportunities that reimagine their businesses, so they can be stronger competitors," says De Marco. "If we can provide the right knowledge to inspire or transform the attendees to take meaningful action or implement change that helps them remain relevant, we believe we have succeeded." There will be an undercurrent of sadness at ESX this year because the industry recently suffered a loss. George Gunning, former CEO of USA Alarm Systems and one of the founding members of ESX, passed away in February. "We would be remiss if we didn't recognize his contributions and influence on the industry and ESX over the years," says De Marco. Another founding member of ESX who has passed away is John Murphy, formerly CEO of Vector Security.
Related white papers
Preparing Your Organization With Quality Situational Awareness
Featured white papers
5 Security Lessons For Navigating COVID-19
Download
Security Investments Retailers Should Consider For Their 2021 Budget
Download