Dedicated Micros Dome Cameras
(70)
Dome camera products updated recently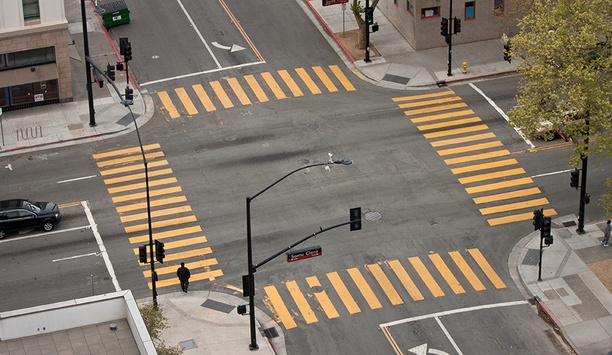 How Intelligent Video Surveillance Supports Smart Mobility
The ease of getting from point A to point B, the effective movement of goods and services, and the flexibility and integration of various modes of transportation are key aspects of mobility today. Smart Mobility has been a key theme in the transportation industry for a while. The idea is to keep traffic flowing and help people to get where they need to be, in a smarter way. To this end, industry players are now innovating and introducing advanced technologies and solutions. Examples include intelligent traffic management systems, free-flow tolls, autonomous driving, smart location solutions, and more. At the same time, traffic congestion, aging infrastructure, rapid urbanization, and increasing sustainability demands are also intensifying the need for smart mobility solutions. One way to overcome these obstacles is to use intelligent video surveillance technology for improved traffic management, making the roads safer and more efficient for every user, while also reducing emissions. Perceptive intersections Relying on intelligent video analytics, traffic video cameras identify traffic build ups at intersections by counting numbers of vehicles crossing an intersection and detecting their speed, while also counting the number of vehicles queueing in real-time. Aggregated data informs the system when to switch traffic lights to red or green. Intelligent optimization for traffic signals ensures more effective traffic flow.Aggregated data informs the system when to switch traffic lights to red or green The benefits? Improved safety on the roadways; intersection reconstruction can be avoided; drivers can be advised about the speed of their route, forecasted by traffic signals; reduced wait times and stress for commuters; reduction of harmful emissions; and positive impact on public satisfaction. Road safety Traffic incidents can be disastrous, not merely for causing congestion on the roads but sometimes far worse – resulting in injuries and even fatalities. These incidents have many causes, not the least of which is drivers willfully violating traffic laws. Video technology can aid in detecting all kinds of events – for example, illegal parking, running a red light, wrong-way driving, speeding, and making illegal U-turns can all be detected by smart camera technology. By using deep learning technology, cameras can recognize these events and traffic authorities can be immediately notified and take necessary actions even before traffic incidents occur. Scenarios include stopping a driver who is occupying an emergency lane, or notifying a driver who parked their car illegally. Furthermore, ticketing systems can be incorporated to further regulate driving behaviors. Benefits here include incident prevention, better driver performance, and increased safety on the roads and streets, to name just a few. Scenarios include stopping a driver who is occupying an emergency lane, or notifying a driver who parked their car illegally Public information Sharing information is key to keeping city drivers and travelers informed. Intelligent communication about warnings and updates helps everyone save time, avoid frustration, and simplify everyday mobility. This can be done via traffic guidance screens displayed at highly visible locationsThis can be done via traffic guidance screens displayed at highly visible locations, such as congested areas, transportation hubs, shopping malls, and city plazas – or even at your fingertips on your favorite mobile apps! Traffic video cameras generate real-time data of traffic flow and incidents, sending it to a central platform to further fuse with data from third-party systems such as radar and GPS systems. They also disseminate traffic information, including traffic status, warning and advisory notices, as well as parking status. The benefits are improved public awareness of traffic information, improved travel convenience, overall enhancement of mobility in the city, and more. The Hikvision practice Hikvision has accumulated sophisticated experience in traffic management both at home and abroad. Product lines offer versatile solutions to resolve multitudes of problems in urban traffic management, traffic incident management, highway management, and more. Going deeper, it's essential to note that efficient signal control management is dependent on the quality of traffic data, system algorithms, and the hardware devices in use; it is also closely related to the mobile environment, such as road conditions, historical traffic conditions, and urban infrastructure. Because of this, no single solution solves traffic congestion everywhere. Hikvision believes that only by working closely with city authorities, public safety organizations, consultants, even academia and other relevant stakeholders, can applications and operational processes be developed to achieve the best possible outcomes. The possibilities for traffic video data are endless, especially now that it can employ artificial intelligence for advanced functionality. Harnessing its power will make all the difference, but the ultimate goal remains the same: safe and smooth traffic, smart mobility, and improved quality of human life.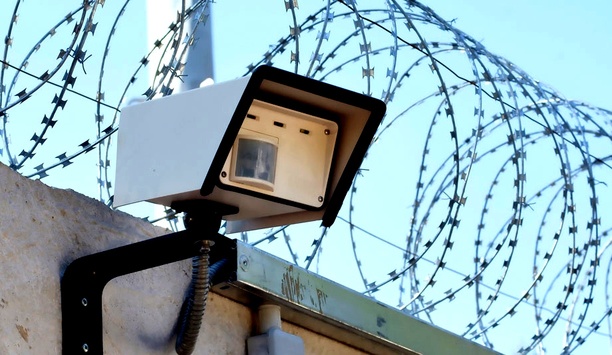 5 Key Ways To Ensure End-to-end Perimeter Protection
Critical infrastructure facilities that must secure large areas with extended outer boundary and numerous entry points, present a particularly difficult challenge when it comes to perimeter protection. As such, true end-to-end perimeter protection calls for the utilization of a sophisticated, multi-layered solution that is capable of defending against anticipated threats. Integrated systems that incorporate thermal imaging, visible cameras, radar and strong command and control software are crucial for covering the various potential areas of attacks. Let's look at these technologies and the five key functions they enable to achieve an end-to-end solution that provides intrusion detection, assessment and defense for the perimeter. 1. Threat Recognition The first step in effectively defending against a threat is recognizing that it's there. By combining state-of-the-art intrusion detection technologies, facilities can arm themselves with a head start against possible intruders. An exceptionally important aspect of effective perimeter protection is the ability to conduct 24-hour surveillance, regardless of weather conditions, environmental settings, or time of day. Visible cameras do not perform as well in low light scenarios and inclement weather conditions. However, thermal imaging cameras can provide constant protection against potential intruders, regardless of visual limitations, light source or many environmental factors. In fact, facilities such as power stations located near bodies of water can use thermal cameras to create what is known as a "thermal virtual fence" in areas where they are unable to utilize the protection of a physical fence or wall. Deterring suspicious activity can be achieved through real-time two-way audio, a simple but powerful tool Critical infrastructure applications require not only continuous video surveillance and monitoring, but also a solution that yields highly reliable intrusion detection, with fewer false alarms. This need makes advanced video analytics a must for any adequate surveillance system. Features like dynamic event detection and simplified data presentation are game changing in supporting accurate intrusion analysis and facilitating a proactive response. Advanced analytics will provide multiple automated alarm notification options, including email, edge image storage, digital outputs or video management software (VMS) alarms. Incorporating high quality, unique and adaptive analytics can virtually eliminate false alarms, allowing security personnel to respond more efficiently and effectively, while also lowering overall cost for the end user. While surveillance technologies such as radar, thermal imaging and visible cameras, or video analytics work well on their own, utilizing all of these options together provides an advanced perimeter detection system. For example, ground surveillance radar can detect possible threats beyond the fence line as they approach and send a signal to pan-tilt-zoom (PTZ) cameras, triggering them to slew to a specific location. From there, embedded analytics and visible cameras can further identify objects, notify authorized staff, and collect additional evidence through facial recognition or high-quality photos. 2. Automatic Response Systems Once an intrusion attempt is discovered, it is important to act fast. Organizing a response system that can initiate actions based on GPS location data, such as the slewing of PTZ cameras, automated intruder tracking or activated lighting sensors, greatly increases staff's situational awareness while easing their workload. For instance, thermal imagers deployed in conjunction with video analytics can be used to generate an initial alarm event, which can then trigger a sequence of other security equipment and notifications for personnel to eventually respond to. Having all of this in place essentially lays the entire situation out in a way that allows responders to accurately understand and evaluate a scene. Power stations located near bodies of water can use thermal cameras to create a "thermal virtual fence" in areas where they are unable to utilize the protection of a physical fence or wall 3. Deterring Suspicious Activity After the designated auto-response mechanisms have activated and done their job, it is time for responders to acknowledge and assess the situation. From here, authorized personnel can take the next appropriate step toward defending against and delaying the threat. Deterring suspicious activity can be achieved through real-time two-way audio, a simple but powerful tool. Often, control room operators can diffuse a situation by speaking over an intercom, telling the trespasser that they are being watched and that the authorities have been notified. This tactic, known as 'talk down', also allows officers to view the intruder's reaction to their commands and evaluate what they feel the best next step is. If individuals do not respond in a desired manner, it may be time to take more serious action and dispatch a patrolman to the area. 4. Delay, Defend, Dispatch And Handle The possible danger has been identified, recognized and evaluated. Now it is time to effectively defend against current attacks and slow down both cyber and physical perpetrators' prospective efforts. Through the use of a well-designed, open platform VMS, security monitors can manage edge devices and other complementary intrusion detection and response technologies, including acoustic sensors, video analytics, access control and radio dispatch. A robust VMS also enables operators to control functions such as video replay, geographical information systems tracking, email alerts and hand-off to law enforcement. With the right combination of technologies, facilities can take monitoring and evidence collection to the next level The primary purpose of the delay facet of the overall perimeter protection strategy is to stall an attempted intrusion long enough for responders to act. Access control systems play a key role in realizing this objective. When a security officer sees a non-compliant, suspicious individual on the camera feed, the officer can lock all possible exits to trap them in one area all through the VMS. 5. Intelligence: Collect Evidence And Debrief More data and intelligence collected from an event equals more crucial evidence for crime resolution and valuable insight for protecting against future incidents. With the right combination of technologies, facilities can take monitoring and evidence collection to the next level. One innovative resource that has become available is a live streaming application that can be uploaded to smart phones and used for off-site surveillance. This app gives personnel the power to follow intruders with live video anywhere and allows operators to monitor alarm video in real-time. Geographic Information System (GIS) maps are computer systems utilized for capturing, storing, reviewing, and displaying location related data. Capable of displaying various types of data on one map, this system enables users to see, analyze, easily and efficiently. Multi-sensor cameras, possessing both visible and thermal capabilities, provide high-contrast imaging for superb analytic detection (in any light) and High Definition video for evidence such as facial ID or license plate capture. Integrating these two, usually separated, camera types into one helps to fill any gaps that either may normally have. Still, in order to capture and store all of this valuable information and more, a robust, VMS is required. Recorded video, still images and audio clips serve as valuable evidence in the event that a trial must take place to press charges. Control room operators can use data collection tools within their VMS to safely transfer video evidence from the field to the courtroom with just a few clicks of their mouse. More advanced video management systems can go a step further and package this data with other pertinent evidence to create a comprehensive report to help ensure conviction.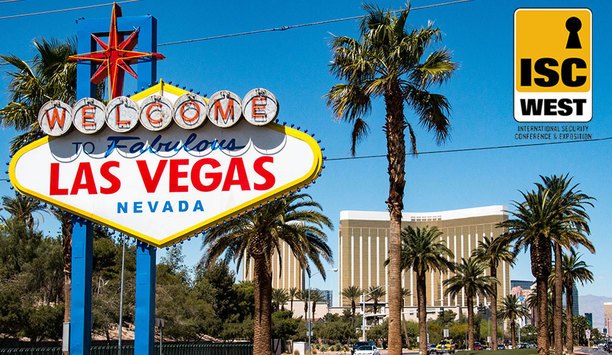 ISC West 2019: What's New In Physical Security's Biggest Global Tradeshow?
ISC West continues to innovate and adapt to the changing needs of the security marketplace. In 2019, there will be 200 new exhibitors, 100 new speakers and an expanding mix of attendees that includes more end users and international attendees. The International Security Conference & Exposition (ISC West) will be held April 10-12 at the Sands Expo in Las Vegas. Among the more than 200 new exhibitors on the show floor will be Dell Technologies, Resideo, SAST (a Bosch IoT startup), Belkin International, NetApp, Lenovo, Kingston Technology and many others. The event continues to see more and more solutions in the area of IoT/connected security, a surge in barrier/bollards exhibitors, an increased number of start-up companies, and an emphasis this year on stadium/major events security. Plus, the new exhibit area of ISC West, Venetian Ballroom, will include a mix of solutions from mid-sized domestic and international companies, and is the home of the Emerging Technology Zone – back for its second year with 50-plus start-up companies expected. The International Security Conference & Exposition (ISC West) will be held April 10-12 at the Sands Expo in Las Vegas "ISC West is no longer just about video cameras, access control systems and alarms," says Will Wise, Group Vice President, Security Portfolio for Reed Exhibitions, which produces and manages ISC West. Embracing and stimulating the market dynamic of comprehensive security for a safer, connected world, solutions on display at the show reflect convergence across physical security, IT (information technology) and OT (operational technology). The ISC West expo floor includes specialized featured areas such Connected Home, Public Safety & Security, Connected Security, Unmanned Security Expo and the Emerging Technology Zone. Plus, complimentary education sessions in the Unmanned Security Expo theatre will include topics such as drones, counter-drone solutions, ground robotics and regulations/policies that support autonomous technology. This year's event will feature more than 1,000 products and brands covering everything from video surveillance, access control and alarms/alerts, to IoT, IT/cybersecurity convergence, AI, embedded systems, drones and robotics, smart homes, smart cities, public safety and more. The ISC West expo floor includes specialized featured areas such Connected Home and the Emerging Technology Zone Elevating the Keynote Series Over the past few years, ISC West has elevated its Keynote Series (open to all attendee types) to include more speakers and dynamic content covering relevant topics. Attendees should be sure to head to the Keynote room Wednesday and Thursday mornings at 8:30 a.m. before the expo floor opens at 10 a.m. Relating to attendance, ISC West continues to diversify and grow the attendee universe by attracting additional enterprise government end-users across physical and IT/OT responsibilities. The show also continues to attract and grow the channel audience, and there will be an increasing number of International attendees. "Years ago, ISC West was known exclusively as a dealer/integrator/installer show, but not anymore," says Wise. "Today, the demographic mix continues to evolve as the event diversifies its product and educational offerings, embracing the current market reality of collaboration among integrators/dealers/installers, end-user decision-makers, and public safety and security professionals." When planning for the show, be sure to view the list of special events and take advantage of the additional connection-making opportunities Within the SIA Education@ISC West conference program, there are over 100 new speakers. Through ISC West's strong partnership with the Security Industry Association (SIA, the Premier Sponsor of ISC), the SIA Education@ISC West program has expanded and become increasingly dynamic and diverse over the last three years. In addition, ISC West and SIA are hosting a Women in Security breakfast on Friday morning April 12th. Women in Security is a new track for the education program. "Our attendance data reflects the demand for a mix of physical security integrator and end-user content, a balance of technical and management/strategic topics, and diverse topics incorporating IoT and cybersecurity/physical security convergence, and analytics expertise," says Wise. "Last year was a record year for conference program attendance, and 2019 will yet again set new benchmarks." Mobile apps, information desks and ease of registration ISC West is also focusing on the attendee experience. Need advice on what exhibitors are a fit for your business needs and interests? The Information Desk adjacent to the main expo entrance will provide customized recommendations based on the information attendees provided during the registration process. Attendees can download the official ISC West mobile app and create a MyShow account through the ISC West website Attendees can download the official ISC West mobile app and create a MyShow account through the ISC West website to research exhibitors and product categories, receive exhibitor recommendations that best fit business needs, review complimentary educational opportunities as well as 85-plus sessions from the paid SIA Education@ISC program. There are many networking opportunities being offered at the show this year. When planning for the show, be sure to view the list of special events and take advantage of the additional connection-making opportunities. Whether attendees want to network with peers or customers at an awards ceremony (Sammy Awards, Fast 50, New Product Showcase Awards), Charity event (AIREF Golf Classic, Mission 500 Security 5K-2K Run/Walk), or an industry party (SIA Market Leaders Reception, ISC West Customer Appreciation Party at Tao), there are a variety of special events offered, all designed to help you make new connections. Make sure to check out the ISC West website for all the Special Events taking place at ISC West.
ContinentalAccess To Showcase New CA3000 Version 2.9 Software At ISC West 2014
The new CA3000 software provides robust access control functionality and seamless integration with alarms ContinentalAccess, a division of Napco Security Technologies, Inc., has recently released new CA3000 version 2.9 software, that not only provides robust access control functionality and seamless integration with alarms, locking and a growing list of video systems, but offers a host of many new sought-after features including; the ability to run the CardAccess 3000 and associated applications as Windows services and the ability to control access to the CardAccess GUI using Lightweight Directory Access Protocol (LDAP). Support for the Continental's new and robust Super-Speed 16 door Accelaterm controller is also available. Plus, more video integration partners have been added to their growing list, now including Pelco, HiTron, Milestone, Dedicated Micros, as well as Salient & Integral. New CA3000 v2.9 also includes many enhancements to the existing features, providing the front-end of Napco Fusion; it is the complete seamless interoperable solution for Gemini intrusion & fire systems, access control, video and wireless locks. The CardAccess 3000 version 2.9 software also provides additional support for sister division, Alarm Lock's Trilogy Networx locks, now in both cylindrical and mortise models, with the utilization of a Door position contact and Request to Exit (RTE) button feature. Continental offers training classes across the country and free online webinars, as well as retrofit rebate programs and cost-saving software upgrade plans. See us at ISC West Booth #12043, Las Vegas, NV, April 2- 4.

Keyscan Appoints Mark Playdon As Southeast US Regional Sales Manager
Mark has over 20 years of experience in the both security and broadcast arenas Keyscan Access Control Systems is pleased to announce Mark Playdon has joined Keyscan as Regional Sales Manager, Southeast US covering North Carolina, South Carolina and Georgia. "It is a pleasure to welcome Mark to his new role with Keyscan," said Steve Dentinger, Keyscan's Director of Sales and Marketing. "Mark brings a wealth of security and technology experience to our organisation. I am confident he will continue to support Keyscan's efforts and drive continued growth for the Keyscan brand throughout the Southeast region of the United States." Mark joins Keyscan with more than 20 years' experience working with technology based manufacturers in both the Security and Broadcast arenas. Most recently mark has worked with both JVC Profession Security Division and Dedicated Micros. Heading up their Eastern Regional Sales Divisions Mark was successful in developing sales growth through the development and management of effective sales channels. Prior to working in the Security industry Mark spent 15 years in broadcast equipment sales working for top companies including JVC, Vinten and Fast Forward Video, all manufacturer of high end broadcast equipment. Mark grew through the ranks beginning his career as a Broadcast Systems Installation engineer before moving to Design and then Sales. As Global Sales Director at Fast Forward Video Mark was instrumental in the continued and solid sales growth of the company's product in new territories and countries though out the world. Mark also served in the British Royal Air Force studying engineering before beginning his career in the broadcast and security industries.

IPX360 Solutions New North American Market Agent For CheckMyCCTV Software Application
With this move, CheckMySystems aims to bring the software to an international audience CheckMySystems - the CCTV health and operation monitoring software specialist - has signed-up electronic security product provider IPX360 Solutions to act as its agent for 'CheckMyCCTV' in the North American market. This is a major step forward in CheckMySystems' desire to bring the software to an international audience following its successful UK launch. The CheckMyCCTV application, to be offered by IPX360 Solutions across the US and Canada, is designed to automatically identify and report specific video surveillance system faults as soon as they are detected. Typical issues that can be flagged-up by CheckMyCCTV include: camera failures, hard disk failures, recording issues, time accuracy problems, and network connection failures. Early detection helps to ensure that problems are resolved before they can impact, negatively, on system performance. Following the landmark deal announced recently, IPX360 Solutions is planning to preview CheckMyCCTV's advanced capabilities in a series of one-to-one meetings with security distributors and monitoring station representatives at the Security Canada Expo taking place in Toronto, Canada. The 'soft launch' of CheckMyCCTV is to be followed by the 'official' North American unveiling of the video surveillance health check software on IPX360 Solution's booth (219) during the SecureTech event (Ottawa - October 30, 31). Moving ahead, IPX360 Solutions sees tremendous potential in targeting CheckMyCCTV at American and Canadian security distributors and owners of large-scale and multiple sites. Central stations are another focus, where interest has already been expressed in CheckMyCCTV by providers, given its ability to enhance the efficiency of their operations and, crucially, the system status information that can be provided to customers. "We are very excited to be working with IPX360 Solutions Inc. in our efforts to bring CheckMyCCTV to new customers in North America.." Regis Glorieux, President of IPX360 Solutions, explains what attracted him to the CheckMyCCTV solution: "In my view there is a real need for a new approach to checking on video surveillance systems in the US and Canada. When working with, and for distributors, I regularly came across recorders that were simply not working and may have been out of action for weeks or even longer. I am certainly not alone in this. "Often the first time the customer realised anything was amiss was when there was an incident and they couldn't retrieve the video. With CheckMyCCTV in place these problems are picked-up automatically, and highlighted by an on-screen warning at a monitoring station or even via a smart phone 'app', so no one needs to be left in the dark. "Another factor which is very appealing, and differentiates CheckMyCCTV from less capable solutions, is the ability of the software to work with multiple video surveillance system brands. Traditionally, such solutions have tended to be very much manufacturer specific. This isn't very practical for customers who want to avoid the headache of trying to run four or five pieces of software simultaneously. Now with CheckMyCCTV they can access a single, convenient interface for all important status checking." Commented Darren Rewston, Founder and Managing Director of CheckMySystems Ltd: "We are very excited to be working with IPX360 Solutions Inc. in our efforts to bring CheckMyCCTV to new customers in North America. The experience we have had to date in the UK, working with monitoring stations, large retailers and other users, shows that CheckMyCCTV can make a positive difference to fault finding and how the maintenance of video surveillance systems is managed. We expect that customers in the US and Canada will soon appreciate these practical benefits for themselves. "At CheckMySystems we realize that there can be no room for complacency where the well being of video surveillance systems are concerned. The need to implement effective checks was underlined in a snapshot survey we conducted of 300 sites across the UK. Before CheckMyCCTV was implemented a worrying 75% of sites had one or more issues affecting the operational performance of the CCTV system, ranging from daylight saving time not being updated, to camera failures, recording problems, and hard disk issues." CheckMyCCTV is currently compatible with over 25 video surveillance system brands and OEMs, including: Samsung, Costar, HikVision, American Dynamics, Dedicated Micros, Xtralis, and Dahua, with more being added to this list all the time.