Dallmeier Digital video recorders (DVRs)
(4)
Browse Digital video recorders (DVRs)
Digital video recorder (DVR) products updated recently
Physical Security And The Cloud: Why One Can't Work Without The Other
Human beings have a long-standing relationship with privacy and security. For centuries, we've locked our doors, held close our most precious possessions, and been wary of the threats posed by thieves. As time has gone on, our relationship with security has become more complicated as we've now got much more to be protective of. As technological advancements in security have got smarter and stronger, so have those looking to compromise it. Cybersecurity Cybersecurity, however, is still incredibly new to humans when we look at the long relationship that we have with security in general. As much as we understand the basics, such as keeping our passwords secure and storing data in safe places, our understanding of cybersecurity as a whole is complicated and so is our understanding of the threats that it protects against. However, the relationship between physical security and cybersecurity is often interlinked. Business leaders may find themselves weighing up the different risks to the physical security of their business. As a result, they implement CCTV into the office space, and alarms are placed on doors to help repel intruders. Importance of cybersecurity But what happens when the data that is collected from such security devices is also at risk of being stolen, and you don't have to break through the front door of an office to get it? The answer is that your physical security can lose its power to keep your business safe if your cybersecurity is weak. As a result, cybersecurity is incredibly important to empower your physical security. We've seen the risks posed by cybersecurity hacks in recent news. Video security company Verkada recently suffered a security breach as malicious attackers obtained access to the contents of many of its live camera feeds, and a recent report by the UK government says two in five UK firms experienced cyberattacks in 2020. Cloud computing – The solution Cloud stores information in data centres located anywhere in the world, and is maintained by a third party Cloud computing offers a solution. The cloud stores your information in data centres located anywhere in the world and is maintained by a third party, such as Claranet. As the data sits on hosted servers, it's easily accessible while not being at risk of being stolen through your physical device. Here's why cloud computing can help to ensure that your physical security and the data it holds aren't compromised. Cloud anxiety It's completely normal to speculate whether your data is safe when it's stored within a cloud infrastructure. As we are effectively outsourcing our security by storing our important files on servers we have no control over - and, in some cases, limited understanding of - it's natural to worry about how vulnerable this is to cyber-attacks. The reality is, the data that you save on the cloud is likely to be a lot safer than that which you store on your device. Cyber hackers can try and trick you into clicking on links that deploy malware or pose as a help desk trying to fix your machine. As a result, they can access your device and if this is where you're storing important security data, then it is vulnerable. Cloud service providers Cloud service providers offer security that is a lot stronger than the software in the personal computer Cloud service providers offer security that is a lot stronger than the software that is likely in place on your personal computer. Hyperscalers such as Microsoft and Amazon Web Service (AWS) are able to hire countless more security experts than any individual company - save the corporate behemoth - could afford. These major platform owners have culpability for thousands of customers on their cloud and are constantly working to enhance the security of their platforms. The security provided by cloud service providers such as Claranet is an extension of these capabilities. Cloud resistance Cloud servers are located in remote locations that workers don't have access to. They are also encrypted, which is the process of converting information or data into code to prevent unauthorized access. Additionally, cloud infrastructure providers like ourselves look to regularly update your security to protect against viruses and malware, leaving you free to get on with your work without any niggling worries about your data being at risk from hackers. Data centres Cloud providers provide sophisticated security measures and solutions in the form of firewalls and AI Additionally, cloud providers are also able to provide sophisticated security measures and solutions in the form of firewalls and artificial intelligence, as well as data redundancy, where the same piece of data is held within several separate data centres. This is effectively super-strong backup and recovery, meaning that if a server goes down, you can access your files from a backup server. Empowering physical security with cybersecurity By storing the data gathered by your physical security in the cloud, you're not just significantly reducing the risk of cyber-attacks, but also protecting it from physical threats such as damage in the event of a fire or flood. Rather than viewing your physical and cybersecurity as two different entities, treat them as part of one system: if one is compromised, the other is also at risk. They should work in tandem to keep your whole organization secure.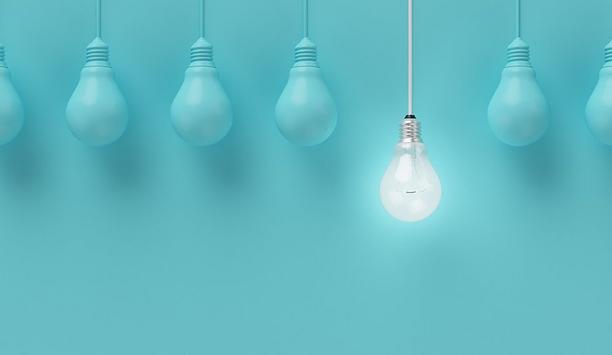 The Intrinsic Role Of Lighting For Video Surveillance Clarity And Performance
The sound of sirens in the distance is commonplace, nowadays. Whether related to a medical emergency or everyday crimes, such as theft, property crimes, and so on, we're all accustomed to hearing these sirens by now. It is worth noting that many incidents that police respond to take place at night. According to a recent report by the Sleep Judge, more than half of murders, manslaughter, sexual assaults, robberies, aggravated assaults and motor vehicle thefts happen long after the sun has set. To anyone looking to address the round-the-clock security challenge, deploying the most comprehensive surveillance solution is a must, and this means, looking at the instrumental role illumination plays in video capture. Limitations of Traditional Video Surveillance If surveillance cameras can't be used to prevent, detect and/or resolve crimes that occur in these areas, the entire security operation is obsolete For surveillance cameras relying on video analytics and artificial intelligence (AI) to deliver functionalities such as facial recognition, license plate reading and motion detection, nighttime crimes can pose something of a problem. Without adequate illumination, images from video cameras are grainy and unusable. Without proper lighting, potential criminals and moving objects essentially become indistinguishable, at night, thereby inhibiting even the most advanced security technologies. This limitation of traditional surveillance technology not only hinders immediate police response, but it also stops crime investigations dead in their tracks. Often, without video evidence that is clear and discernible, conviction in a court of law is next to impossible. A common response to this issue is to place security cameras near streetlights or well-lit areas. After all, according to NPR, street lights are effective in deterring crime, as "there are people — neighbors, pedestrians or police — to actually see suspicious activity." However, even if streetside and primary entrances are well lit, the areas that still need most to be surveilled are rear or side doorways shrouded by darkness, unlit back alleys, and so on. If surveillance cameras can't be used to prevent, detect and resolve crimes that occur in these areas, the entire security operation is obsolete. Best-in-class security solutions must be able to see everything, day and night. A Purpose-Designed Solution to the Problem Addressing this issue is easier than you might think. Much like a human eye needs some sort of light to "see," so does video surveillance technology. Integrating external illuminators into a security solution can optimize camera performance exponentially, expanding a camera's video capture and coverage abilities and ensuring the operation of video analytics, day and night. Opting for an external illuminator allows system integrators to select a device that matches the exact emission range of a camera's field of view (FOV). The result is an evenly lit visual field, where captured images are clear and effective for security purposes. The two most common options available to integrators include infrared (IR) and white light illuminators. Each technology is built to optimize particular deployments, depending on their needs. Infrared Versus White Light IR illuminators emit IR light, which is invisible to the human eye and perfect for covert surveillance operations. When cameras need to be able to detect potential threats over long distances, IR illuminators are perfect for the job as they typically have longer emission ranges. IR illuminators are optimal for surveillance operations in license plate recognition, border patrol, safe cities, theme park, and medical sleep lab applications. If an end user needs to implement full-color video analytics for identification purposes, such as facial, object and license plate recognition, white light illuminators are undoubtedly an integrator's best bet. IR illumination and traditional thermal security cameras, after all, are only able to provide black-and-white images, whereas object recognition software often identifies objects based on their color. White light illuminators installed alongside AI-powered surveillance cameras enable enhanced video image clarity, which, optimizes video analytics performance. When customers want to physically deter suspicious activity, deploying white light illuminators is effective. A recent study out of Crime Labs New York found that businesses that deployed visible lights to deter crime "experienced crime rates that were significantly lower," which "led to a 36 percent reduction in 'index crimes'". On top of all this, LED based white lights operate at low running costs and typically have long lifespans, saving end users thousands of dollars a year in energy costs without having to sacrifice surveillance optimization. External Versus Built-In Illumination Security customers looking to use lighting to deter crime and improve the performance of video surveillance may consider "all-in-one" solutions, as some cameras have LEDs (light emitting diodes) built into them. These LEDs typically encircle the lens and therefore shed light in whatever direction the camera is pointed. However convenient these may seem, built-in illumination can cause problems.Cameras deployed without proper illumination are rendered blind, especially at night First, LEDs built into cameras and next to other electronic components often cause heat to build up, which attracts insects that can trigger motion detection and obstruct a camera's view. This heat buildup also shortens the LED lights lifespan. Built-in LEDs also tend to create "hot spots" with glare and reflection back into the camera, often because these lights only cover a 30-degree field of view (FOV), even though the average camera's FOV is 90 degrees. This issue can severely limit a camera's visibility, essentially rendering those remaining 60 degrees dark and unusable. All in all, when integrating lighting solutions into your security deployment, a cost-effective solution that enhances a camera's video capture and coverage abilities, are external illuminators because they offer flexible choices of field of view and distances. Best-in-Class Solution When it comes to criminal conviction in a court of law, "seeing really is believing." Cameras deployed without proper illumination are rendered blind, especially at night, just as any security officer would be when patrolling the same unlit area. To guarantee end users the most reliable and highest performing security solution, consider integrating best-in-class illumination into your offerings.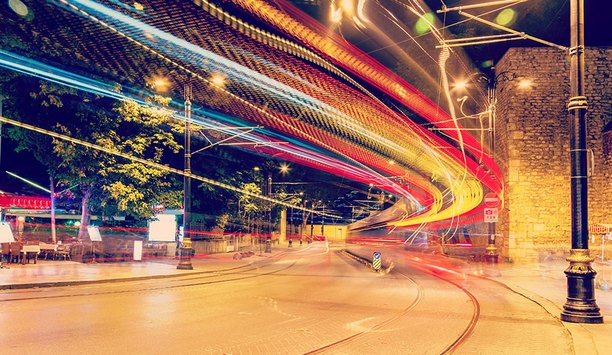 ONVIF Profile T And H.265: The Evolution Of Video Compression
In today's market, efficient use of bandwidth and storage is an essential part of maintaining an effective video surveillance system. A video management system's ability to provide analysis, real time event notifications and crucial image detail is only as a good as the speed and bandwidth of a surveillance network. In the physical security industry, H.264 is the video compression format used by most companies. Some companies also employ H.264 enhancements to compress areas of an image that are irrelevant to the user at a higher ratio within a video stream in order to preserve image quality for more important details like faces, license plates or buildings. The H.265, H.264's successor, will be increasingly used for compression in the future. Some companies are already using H.265 in their cameras and video management systems, while a host of other manufacturers are certainly preparing for its broader adoption in the years to come. Video Compression Technologies Reduced bandwidth and storage requirements are the primary benefits of video compression technologies Reduced bandwidth and storage requirements are the primary benefits of video compression technologies. In some cases, H.265 can double the data compression ratio of H.264, while retaining the same quality. Increased compression rate translates into decreased storage requirements on hard drives, less bandwidth usage and fewer switches – all of which reduce overall costs of system ownership. H.265 compression delivers a lower bitrate than H.264, which is relevant to end users and integrators because the lower bitrate reduces strain on hardware and can reduce playback issues. It's very important that the compression format that is used is supported in all of the different components of a system: cameras, desktop computers on which the VMS is running and the VMS itself. It is also good for end users and integrators to understand the basics of video compression. Having a basic understanding of compression allows users to tweak settings to reduce bandwidth usage even more. Many cameras come with default settings that can be changed to ultimately reduce costs. ONVIF Physical Security In the physical security industry, ONVIF is working to incorporate into its specifications the use of new formats such as H.265 but is not directly involved in developing the compression standards themselves. With Profile T, the new ONVIF video profile released will employ a new media service that is compression agnostic. This means that it can support new video compression formats, including H.265, as well as new audio compression formats, with the ability to include new video and audio codecs as needed in the future without having to redesign its media service. In the physical security industry, ONVIF is working to incorporate into its specifications the use of new formats such as H.265 Standardization organizations that are directly addressing new compression standards include the International Telecommunication Union (ITU), the Moving Picture Experts Group (MPEG) and a joint commission of the International Organization for Standardization (ISO)/International Electrotechnical Commission (IEC), which is addressing the coding of audio, picture, multimedia and hypermedia information. Other compression formats on par with H.264 and H.265 are being developed by companies such as Google. H.265 Compression Formats Using products that employ H.265 compression will reduce costs through bandwidth reduction, as will changing default settings on cameras, which are often conservative. Having a basic understanding of compression formats and how to tweak camera factory default settings also gives integrators the ability to further reduce bandwidth for added costs savings and increased system performance. These enhancements will analyse which parts of an image are most important and adjust local levels of compressions accordingly It is also worth noting that H.265 enhancements will likely be developed by camera manufacturers to further reduce bandwidth, as was the case with H.264. These enhancements will analyze which parts of an image are most important and adjust local levels of compressions accordingly. While H.265 itself is ready for prime time, its value as a tool for IP-based surveillance systems is dependent on support for the codec in all parts of the system – the VMS, server hardware, graphics cards and camera. Though widespread H.265 adoption is predicted, providers of these components are jumping on the H.265 bandwagon at different rates of speed. ONVIF is including support for H.265 in its new video profile, Profile T, because it believes it will become the most widely used compression format and ONVIF recognizes the need to anticipate that migration as a future need of the industry. The new media service, which will be implemented with Profile T, will be future-proof in that when new compression formats are released in the future, ONVIF can adopt them very quickly. That flexibility will definitely help integrators.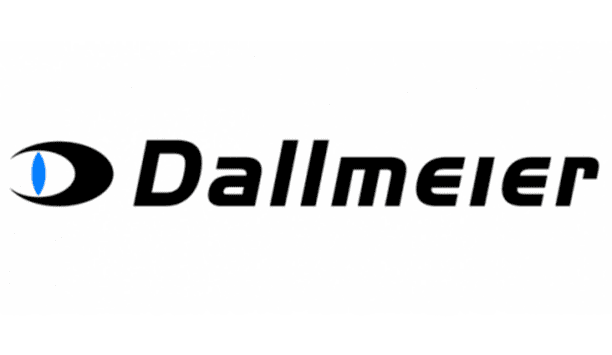 Dallmeier Will Introduce "Panomera®" Cameras And "HEMISPHERE®" Software Platform In Sekurika Moscow 2021
Dallmeier electronic, one of the manufacturers of video security technology, will present its portfolio of new products and customer solutions at the Russian security trade fair "Securika Moscow" (Moscow, Crocus Expo, Pavilion 2) from 13 to16 April 2021. Unique camera technology Dallmeier offers innovative video security solutions to its customers in an enormous range of industries. With the patented "Panomera®" multifocal sensor technology operators have the capability to capture large spatial relationships comprehensively and to zoom in on suspicious incidents while the system continues recording the entire scene. Thus, Panomera® allows optimal overview and high-resolution detail zooms even after the fact. The great advantage is that the customer can define the minimum resolution density (DIN EN 62676-4) required for this individually as early as the planning stage. Consequently, stadium operators for example benefit from the fact that recordings of offenses are incontestably usable in court. Video analysis The Panomera® S-Series enable intelligent AI-based video analyses for an enormous range of application areas Apart from the outstanding cost-effectiveness of the solution, this was one of the crucial reasons why nine out of twelve host stadiums for the 2018 FIFA World Cup in Russia decided for the patented Panomera® technology. Besides this application, airport operators and logistics companies can rely on the unmatched image quality when investigating questions of liability, for example. At the same time, this minimum resolution density also serves as the basis for video analysis applications now and in the future. Lower infrastructure cost and AI-based video analysis The Panomera® S-Series is particularly notable for its peerless capture of long distances. The Panomera® W-Series helps the operator to create a seamless 180° or 360° view of a scene. Customers are thus able to reduce the number of cameras and the associated infrastructure many times over. In combination with the installation of the latest generation of chips, which are already equipped with integrated neural networks, they enable intelligent AI-based video analyses for an enormous range of application areas. For example, they can be used to perform "crowd analyses" in high-traffic airport concourses, while on the perimeter AI-based object classification minimizes the number of false alarms. Mountera® mounting system Security managers have considerably more control over areas that are both large and heavily used Besides its patented Panomera® technology, Dallmeier will also present its integrated Mountera® mounting system. Together with the Panomera® W-Series, the mounting system received the iF DESIGN AWARD in 2020. Constructors and installers, for example, can carry out the entire installation with just one Allen key size. The Mountera® "Quick Lock" system enables rapid, one-man assembly and the same camera system can be used at different sites. HEMISPHERE® ensures more control With the open software platform HEMISPHERE® for Security and Business; customers can easily expand video systems with third-party installations such as fire alarm or access control systems. Sophisticated system components such as 2D- and 3D-maps including "Active Elements" guarantee efficient processing of relevant incidents and alarms. So, security managers have considerably more control over areas that are both large and heavily used.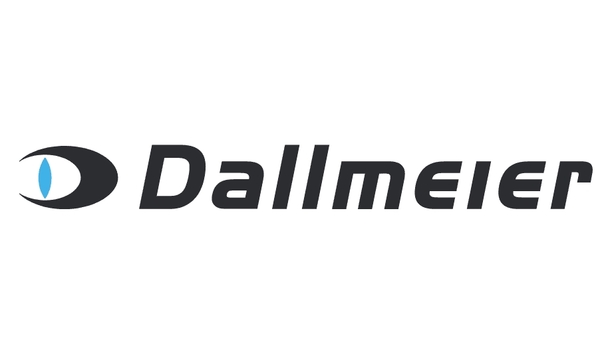 Dallmeier Presents Smart Casino Solutions For Security, Gaming Automation And Data Management At WGPC 2020
Dallmeier electronic is "Exclusive Platinum Sponsor" of the WGPC 2020 (World Game Protection Conference) at the Tropicana Las Vegas (Las Vegas, NV) from 23 to 26 March 2020. There, the pioneer of video technology for casinos will showcase how casino managers can improve cooperation with regulation authorities, deal with criminal activities proactively, and make day-to-day operation much more productive. With over 20 years of experience in the field of video security and data management in casinos, Dallmeier and its solutions promote secure, smooth casino operations all over the world. In March 2020, the company now attends the 15th WGPC in Las Vegas as Exclusive Platinum Sponsor. The conference deals with current and future challenges of the casino industry, such as compliance with stricter requirements by the regulation authorities or handling criminal behavior proactively. Dallmeier will present their "Smart Casino Solutions" for security, gaming automation and data management as part of the exhibition (24 and 25 March 2020). HEMISPHERE SeMSy The HEMISPHERE open software platform for security and business serves as the focus of the Dallmeier conference presence. In particular, casino operators can use the HEMISPHERE SeMSy solution suite as a "Casino Operating System": It enables the integration of third-party systems (e.g., CMS, POS, access control) and the display and processing of many different data sources and interfaces. With just a few mouse clicks security personnel can create a "digital incident file" containing videos, notes, reports etc. Employees in different departments can use the SeMSy system, wherein individual widgets are enabled for them depending on their tasks to provide them with personalized, function-optimized tools for completing their tasks. Sophisticated system components such as 2D and 3D maps with "Active Elements" or pre-defined standard operating procedures (SOPs) guarantee efficient processing and effective cooperation in the event of significant incidents and alarms. In addition, with just a few mouse clicks security personnel can create a "digital incident file" containing videos, notes, reports and other information. As a result, casinos will have no difficulty satisfying compliance requirements imposed both in-house and by external bodies (e.g., regulation authorities). Panomera camera technology Besides extensive requirements in terms of reporting, given the video security technology deployed more and more casinos are also being required to satisfy stricter regulations imposed by the regulation authorities. These include for example an ultra-high 4K resolution on the cameras in the area of the gaming tables, together with an efficient H.265 encoding technology. The Dallmeier Panomera W camera series which was unveiled at the end of 2019 supports native H.265, and it also integrates up to eight 4K sensors in one camera system, thus offering operators an unrivalled, undistorted 360° view of all activity on the gaming floor. Dallmeier customers report enormous time savings for their surveillance tasks, such as locating a person of interest in less than three minutes instead of over 20 minutes. Its benefits range from significantly increased game pace to substantially more effective protection from cheatingMoreover, the definable minimum resolution density of Panomera combined with integrated neural networks enables AI-based video analysis applications. These can be used by marketing analysts, for example, to create heat maps using "crowd analyses", analyze visitor streams and so make arrangements for more efficient capacity utilization in all areas of the casino. Casino Automation Technology (CAT) Visitors to the conference can also learn about Dallmeier CAT; this is the first automation system for table games (e.g., blackjack) in the world implemented by casinos in a production environment. CAT combines video technology with AI technologies, which enable it to detect chips and cards, provide real-time information about the position and value of bets, game pace, float value and many other analyses. Its benefits range from significantly increased game pace to substantially more effective protection from cheating, even up to precise player rating to improve customer loyalty programs and prevent expensive misjudgements. CAT has already been deployed at over 1,000 gaming tables in Macau and was honored with the award for "Best New Product" at WGPC 2019.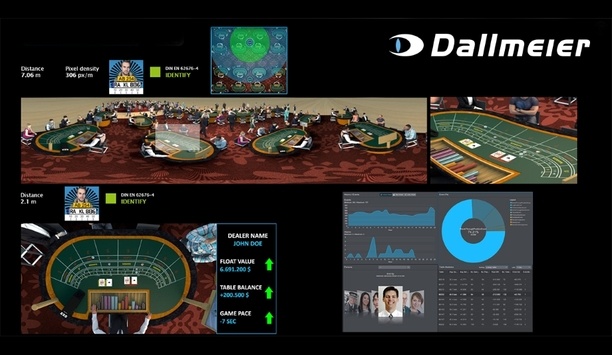 Dallmeier Presents Video Technology And Artificial Intelligence To Optimize Casino Operations At G2E Asia 2019
Casino operators are looking intensively for solutions to transform the multitude of process data into useful business intelligence information. With its 'Smart Casino Solutions', Dallmeier is pursuing a unique approach in which the manufacturer's video technology is linked to AI systems. At G2E Asia from 21.05.2019 - 23.05.2019, Stand A301, Dallmeier will present solutions for the three main casino areas of gaming, surveillance and marketing. Many casino operators are still struggling with undetected fraud and theft, high operating costs and inefficient manual processes. The use of Artificial Intelligence (AI) promises significant improvements. Due to the large number of video systems in casino operation, the linking of digitally available data with information that can be generated from video systems is particularly obvious. The use of Artificial Intelligence (AI) promises significant improvements However, this requires that the resolution quality of the video images can be precisely defined in all relevant areas. Only this way, the data quality required for AI systems and the respective application case can be guaranteed. Dallmeier camera systems fulfil exactly this functionality and offer completely new solutions in combination with AI systems. Gaming: Casino Automation Technology Classical table games like blackjack or baccarat were difficult to integrate into data processing and analysis because of their "analog" character. Dallmeier's Casino Automation Technology (CAT) - the first gaming automation system to be live in a production environment - uses AI technologies and standard Full HD IP cameras to capture a wide variety of data. In this way, CAT enables a multitude of insights and the automation of essential processes where the system detects chips and cards, provides real-time information about placement and the value of bets, game speed and float value, to name just a few important functionalities. For the first time, this enables accurate player evaluation, a significantly increased game speed and much more effective protection against fraud. CAT is available for baccarat and blackjack. Surveillance: Minimizing TCO With Panomera® In addition, classical surveillance and CCTV also play a major role in casinos where large areas need to be monitored to protect guests, players, staff and the casino's inventory. With the latest model of the patented Panomera® cameras, a 360-degree version, casino operators can cover much larger areas with the same number of operators and at the same time significantly improve overall security with a high-resolution 360-degree view of the entire scene. In the event of an incident, the operator can zoom into the scenes as with a PTZ camera The combination of a complete overview and the highest detail resolution is particularly impressive, where even distant objects are displayed with the same resolution as objects in the front image area. In the event of an incident, the operator can zoom into the scenes as with a PTZ camera – but without losing the overall picture, neither live nor in the recording. And even multiple operators can zoom in at the same time to solve complex scenarios. Significantly fewer cameras reduce the infrastructure and operating costs, and at the same time security goals can be achieved much better. Marketing: Business Intelligence The benefits of Dallmeier's Smart Casino Solutions are rounded off in marketing. Through the intelligent combination of video technology-based functions (e.g. people counting) with AI-based gaming automation technologies and other analysis techniques, casinos can gain access to a previously hidden treasure trove of data. Collecting, analysing and understanding this data helps casinos better plan their business and make more informed decisions for loyalty programs based on the behaviour and preferences of their visitors and players.
Related white papers
Ensuring Cybersecurity Of Video
Security Investments Retailers Should Consider For Their 2021 Budget
Understanding Video Management Systems