eneo Switchers & Switches
(22)
Browse Switchers & Switches
CCTV switcher products updated recently
Surge Protection For Security Installations: 2017 Saw Increased Investment
In 2017, DITEK saw how power surges from the many natural disasters that took place damaged many businesses. In a natural disaster, or even everyday business operations, a facility's entire investment in security, life safety and surveillance systems technology can be disabled or rendered useless in a few seconds. Surge protection solutions can mitigate those risks and protect security investments. Proactive Approach To Risk Mitigation Throughout 2017, we also witnessed a change in how enterprises view surge protection, which included how investments are being made in surge protection to protect valuable security, life safety and surveillance systems, while also reducing downtime, manpower costs, liability vulnerabilities, and possibly compliance issues that can force businesses to actually cease operations. Effective security management is about mitigating risks. But risks cannot be mitigated without a proactive approach. Enterprises and integrators, who take the time to assess risk and to develop a strategy to incorporate effective detection, deter and response criteria to protect physical assets will be successful in 2018. 2018 And Beyond That strategy includes designing surge protection into new security systems, while also adding surge protection to existing systems. Enterprises and security integrators who implement a surge protection strategy during security planning processes – or after – will be exercising prevention and mitigation, and they will be successful in 2018 and beyond. Surge protection devices have an untapped potential for enterprise surveillance and security systems In 2017, Ditek continued to offer security end users a solid surge protection solution. We also successfully educated system integrators, who are seeking value-added products or services to incorporate into their portfolios, on the importance of surge protection devices. Educating Security Integrators We believe that surge protection devices have an untapped potential for enterprise video surveillance and security systems, because they can and do meet safety and security challenges that have been rarely identified in the past. We are looking forward to 2018, when we will continue to develop new surge protection products – including a new product engineered to protect up to twelve individual fuel dispensers, which is critical to the financial operation of convenience stores. We will also continue to educate security integrators about the importance of including surge protection in the design/build RFP, to not only secure an enterprise's valuable security equipment, but also to help integrators to differentiate their capabilities and knowledge from the competition.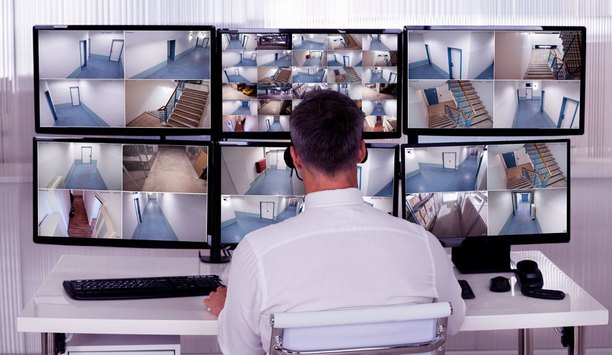 Technology Evolution Leads To Changes In Security Control Room Furniture
Technology is changing the look and function of today's security control rooms. Old-school CRT (cathode-ray tube) monitors are giving way to the thinner, flat screen monitors in the control room environment, but the transition is gradual. Randy Smith of Winsted still sees many control rooms that need to make the conversion, which is a boon to his company's business. Furniture today is designed differently to accommodate the thinner monitors, often with larger screens. Need For Integrated Rack Systems With the increase of IP-based systems comes the need for integrated rack systems that include advanced functionality such as cable management, adds Jim Coleman, National Sales Manager, AFC Industries. Server rooms are environmentally controlled by cooling systems and power systems monitored on the IP network. Low-profile flat screens allow centers to utilize space vertically, thus creating a smaller footprint for the consoles. Additionally, with IP-based systems, workstations will have a smaller footprint because there is less cumbersome equipment. In most cases the servers are stored in a secured, climate controlled environment to eliminate overheating of the servers and maintain their security, says Coleman. This environment also helps with cable and power management. AFC builds technical furniture racks that adhere to the precise needs of computer network server room operators. The company designs and fabricates LAN workbenches with versatile functionalities, and server room workstation racks that are scalable. There is a complete line of IT workbenches, IT computer racks and computer server rack mounts with flexible mounting options. In most cases the servers are stored in a secured, climate controlled environment to eliminate overheating of the servers and maintain their security Flexible Control Room Designs Matko Papic, Chief Technology Officer of Evans Consoles, says the transition from bulky CRT equipment to flat-screen (lower profile) monitors was a major disruption in control room design; it changed the whole dynamic. Another evolution is the use of IP video streaming, which allows more flexibility in manipulation of audio-video content, and requires more flexible control room designs. Another shift, driven by larger, higher-definition monitors, is a shift to fewer monitors that display more information. Instead of a smaller monitor for each information stream, larger monitors now consolidate that information into "dashboard" displays. Looking ahead, control rooms will need to be more flexible, both in the initial design and the ability to adapt to changing technology, says Papic. Legacy customers who are currently using PCs may be moving to more remote applications. Sit-stand equipment will continue to be increasingly prevalent. "There will be more emphasis on flexibility, technology integration, and the ability to change over the life of the system," says Papic. Consolidation Of Multiple Operations Into A Single System A trend in security is consolidation of multiple physical operations into a single system, says Papic. As a result, more customers are taking more interest in alarm management and situational awareness. How is the technology being used in terms of alarm triggers? How can the systems react rapidly and provide information to a larger audience in the control room? These questions impact how control rooms are designed, and Evans Consoles can adapt lessons learned from other markets to these trends in the security arena. Greater use of technology is inevitable, says Coleman of AFC Industries. "It is virtually impossible for humans to monitor all security data at the street level in our cities," he says. "As computers become more powerful and their programs more all-encompassing, we will see a greater shift to robotic and technology uses that will provide enhanced monitoring capabilities and safety reactions." Read our Control Rooms series here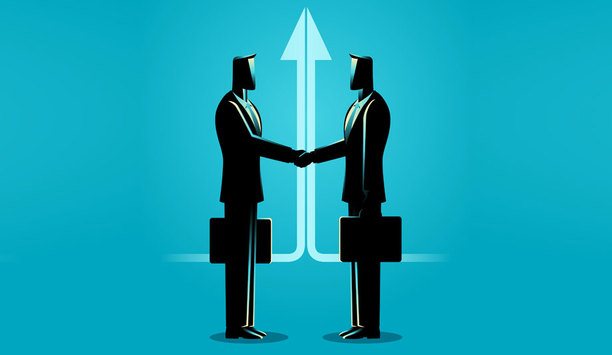 Will Security Industry Consolidation Stifle Innovation?
The security industry will continue to see consolidation through acquisition in 2017. At the advent of IP camera adoption, we saw a great decline in large vertically integrated companies, which spurred a new era of innovation within smaller IP camera manufacturers, VMS providers and other hardware companies for storage and managed switches. We are now living in a new era of consolidation that is taking us full-circle back to vertical integration. Ultimately, the industry as a whole suffers because this consolidation will stifle innovation until the next big technology disruption takes shape. Interoperability Across Different Verticals This time last year, we noted that the marketplace was moving toward converged technologies and the need for alarm management across multiple platforms into a common interface, turned out to be a popular request. If anything, we are only seeing just the beginning phases of this transition. The biggest surprise is that interoperability is not only confined to security technology, but also extends to parallel systems such as building automation, safety and environmental controls, and even Enterprise Resource Planning (ERP) software. Using Video Event Management Software (VEMS) alongside these intelligent platforms proves to be a valuable verification process for many new and exciting vertical markets. Arteco plans to continue the revenue growth and brand awareness achieved in 2016 Event-Based Video Security Software At Arteco, our highest growth sectors tend to be slightly insulated from economic fluctuation in the sense that we focus on securing critical infrastructure (electrical utilities and communications) as well as corporate and education campuses. Unfortunately, the continued growth in active shooter incidents have made physical security concerns top of mind for many organizations regardless of economic impact. The unexpected repercussions are that many new security technologies are emerging that cater to real-time event notification on both the macro and micro level. The exciting part of this trend is that users are leveraging a layered approach with multiple autonomous applications working together toward a common goal to improve security, which will hopefully ensure a high level of protection. Business Growth And Challenges Business has continued to grow year-over-year, and 2016 was a huge step forward for Arteco not only in terms of revenue growth, but also increased brand awareness in the United States and abroad. Our biggest challenge continues to be the crowded VMS market, which is filled with lower cost or even free substitute products. We are making great strides in overcoming this challenge by having a wonderful team of people, both on the technical and sales side of the organization, who are focused on finding new and innovative ways to advance intuitive, open and affordable event-based and intelligent video security software into 2017. See the full coverage of 2016/2017 Review and Forecast articles here Eneo Complete Systems Are Being Used In Over Sixty Müller Health And Beauty Retailers
Müller is one of Europe's leading health and beauty retail companies. Nearly 24,000 employees work in over 600 locations all over the continent. And Müller continues to grow: an average of 50 new stores are opened each year with a product range which includes CDs, toys and stationery and really sets itself apart from the competition – at prices which Müller invites you to check against competitors' prices, in accordance with their slogan: "You should compare our prices." Müller ensures that prices will remain just as low in the future by using eneo video surveillance which has been installed in over sixty Müller stores so far. Inventory discrepancies are a growing problem in retail and can lead to rising prices if they are not prevented effectively. Thus protecting honest customers is essential. At Müller, the installation of the systems is always in accordance with strict data protection regulations which are fulfilled meticulously by the responsible installation company. Why did Müller choose eneo? "Based on the recommendation of our installation company, we carried out a three-week test in one location, and it was very successful," explains Mario Messner, Managing Director at the security agency Müller Sicherheitsdienst Ulm MSDU. "Due to the high image quality, a lower recording rate was sufficient compared to another recorder model which we had in operation at the same time with 25 pictures per second. Because we wanted to keep the memory requirements as low as possible, it didn't take us long to make a decision. We were also impressed by the price-performance ratio, which is significant when numerous cameras are being installed in each store." Mario Messner has never regretted this decision, quite the contrary. "We now have numerous cameras, domes and recorders from eneo in operation in over sixty stores. The number is in the hundreds. The failure rate is so minimal that it is negligible. The equipment is absolutely reliable." Security With 360° Video Surveillance: Use Of The Eneo Almira Camera In The Jewish Museum, Frankfurt, Germany
The Jewish Museum in Frankfurt is one of the three major Jewish museums in Germany. It traces the interrelationship between Jews in Germany and their environment based on the example of Frankfurt. Prior to World War II the city of Frankfurt had the highest percentage of Jewish inhabitants with over 26,000 Jewish citizens. The building is secured today by 360° video surveillance. Its open character was intentionally selected, as the changing exhibitions are to be accessible to all interested visitors. However the museum, which is housed in two classical mansions, is one of the sites generally at risk as is the Holocaust Memorial in Berlin. A balancing act that requires exceptional understanding from decision makers when it comes to security precautions. Blind angles caused by concrete columns in the foyerThe solid reinforced concrete construction of the building complex renovated in the 1980s in particular cannot always be regarded as being advantageous. Several concrete columns in the entrance area obstruct viewing and proved to be restrictive for installation of a video surveillance system suitable for identification of persons. Thomas Sittig, Technical Director of the Museum and responsible for security said, "In addition to appropriate checks of baggage and persons we have been using video surveillance since the opening. However, we encountered some difficulties in extending the existing system in the sensitive entrance area - on the one hand some areas of the foyer are difficult to view, and on the other hand the cable routing was made difficult because of the reinforced concrete and it is not possible to put it under plaster."Perfect solution replaces several cameras In the planning phase Peter Kleist, the Project Manager of Heer GmbH from Frankfurt, therefore proposed a solution with 360° video surveillance. He said, "The floor plan would have made at least five or six conventional surveillance cameras necessary to cover all the angles. But when we then considered the Almira System with its four virtual cameras, it immediately awakened great interest!″ The special lens of this ultra wide-angle camera not only delivers a 360° image field; with the 'Almira C-1202', up to four virtual cameras can be displayed and controlled with full Pan/Tilt/Zoom functionality. The system is installed at a three-metre height so it can be seen and it has the whole foyer in view. Plus, its high-resolution 3-megapixel CMOS sensor delivers brilliant quality pictures to the full satisfaction of viewers when they view the 42" plasma monitor in the control centre. Three megapixels for clear and sharp picturesThe Security Officer can now choose between 2 x 180° panorama, 4 x 90° panorama or 360° views, and use a Videor KBD1 Keyboard to control the camera and all the fully electronic PTZ functions. At the same time, persons who enter a predefined area can be tracked automatically by the 'Motion Tracking' function. "Features such as the integral motion detector, 4x zoom and intelligent alarm management are very helpful for us. In particular the retrospective motion tracking, or the 'Luggage Left' function that allows objects to be monitored in predefined areas. The system immediately triggers an alarm when an exhibit is removed or, for example, an unattended bag is added," explained Sittig. High-resolution 360° recording"The 360° camera images are recorded by the 'Almira R-01' Network Recorder which is matched especially to the Almira Camera," explained Peter Kleist. "The recorder is connected over a high-speed data link and we installed it behind one of the columns. It provides the advantage of also allowing execution of the full functionality of the 360° camera with a digital recorder - including the PTZ functions for the recorded pictures." Recording can be carried out controlled by events or time or also continuous; the 400 GB hard disk permits a recording time length of up to several weeks. Furthermore, duplex operation allows simultaneous recording and replay. In addition, it has extensive search functions, programmable pre- and post-alarm recording and sector naming for monitoring of obscured locations, such as the museum entrance area for example. Heer GmbH installed normal surveillance cameras in the outer area of the Rothschild Palace, which was built from 1812 to 1824. A total of eleven eneo CCTV cameras monitor the exterior facades, barriers and the different entrances. In addition to the 42" plasma monitor, their pictures are also switched to a further seven eneo control monitors at the cash desk and personnel entrance, and they are recorded by an eneo 16-channel DLR1 Digital Recorder in the control centre. Designed for discrete video surveillance Sittig is fully satisfied with the innovative camera system. "The 360° camera with matching recorder is the optimum solution for us - the system fulfills all the criteria we require: it is easy to install, its virtual cameras have everything in view throughout the whole area and they, just like the Almira Recorder, deliver clear and sharp pictures.″In this project, the preventative use of the camera system that is seen immediately upon entering the building is rather unusual: the camera and recorder were designed for discrete video surveillance and can be housed nearly invisibly in the ceiling when required. Such as the tiny cylinder camera that is installed barely noticeably above the entrance steps and which delivers first-class pictures.