Wavestore Video Surveillance software
(7)
Browse Video Surveillance software
Video Surveillance software products updated recently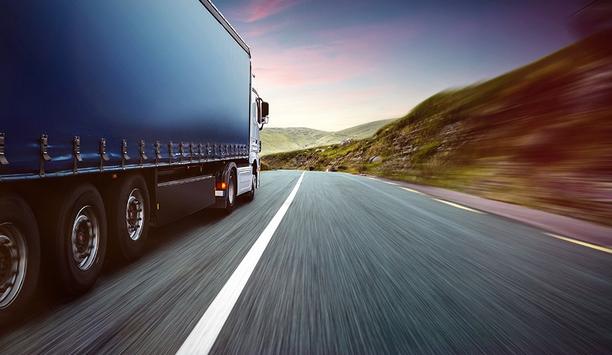 Securing Mobile Vehicles: The Cloud and Solving Transportation Industry Challenges
Securing Intelligent Transportation Systems (ITS) in the transportation industry is multi-faceted for a multitude of reasons. Pressures build for transit industry players to modernise their security systems, while also mitigating the vulnerabilities, risks, and growth-restrictions associated with proprietary as well as integrated solutions. There are the usual physical security obstacles when it comes to increasingly integrated solutions and retrofitting updated technologies into legacy systems. Starting with edge devices like cameras and intelligent sensors acquiring video, analytics and beyond, these edge devices are now found in almost all public transportation like buses, trains, subways, airplanes, cruise lines, and so much more. You can even find them in the world's last manually operated cable car systems in San Francisco. The next layer to consider is the infrastructure and networks that support these edge devices and connect them to centralized monitoring stations or a VMS. Without this layer, all efforts at the edge or stations are in vain as you lose the connection between the two. And the final layer to consider when building a comprehensive transit solution is the software, recording devices, or viewing stations themselves that capture and report the video. The challenge of mobility However, the transportation industry in particular has a very unique challenge that many others do not – mobility. As other industries become more connected and integrated, they don't usually have to consider going in and out or bouncing between networks as edge devices physically move. Obviously in the nature of transportation, this is key. Have you ever had a bad experience with your cellular, broadband or Wi-Fi at your home or office? You are not alone. The transportation industry in particular has a very unique challenge that many others do not – mobility Can you trust these same environments to record your surveillance video to the Cloud without losing any frames, non-stop 24 hours a day, 7 days a week, 365 days a year? To add to the complexity – how do you not only provide a reliable and secure solution when it's mobile, traveling at varying speeds, and can be in/out of coverage using various wireless technologies? Waiting to upload video from a transport vehicle when it comes into port, the station, or any centralized location is a reactive approach that simply will not do any longer. Transit operations require a more proactive approach today and the ability to constantly know what is going on at any given time on their mobile vehicles, and escalate that information to headquarters, authorities, or law enforcement if needed; which can only occur with real-time monitoring. This is the ultimate question when it comes to collecting, analyzing, and sharing data from mobile vehicles – how to get the video from public transportation vehicles alike to headquarters in real time! Managing video data In order to answer this question, let's get back to basics. The management and nature of video data differs greatly from conventional (IT) data. Not only is video conducted of large frames, but there are specific and important relationships among the frames and the timing between them. This relationship can easily get lost in translation if not handled properly. This is why it's critical to consider the proper way to transmit large frames while under unstable or variable networks. The Internet and its protocols were designed more than two decades ago and purposed for conventional data. Although the Internet itself has not changed, today's network environments run a lot faster, expand to further ranges, and support a variety of different types of data. Because the internet is more reliable and affordable than in the past some might think it can handle anything. However, it is good for data, but not for video. This combination makes it the perfect time to convert video recording to the Cloud! Video transmission protocol One of the main issues with today's technology is the degradation of video quality when transmitting video over the Internet. ITS are in dire need for reliable transmission of real-time video recording. To address this need a radical, yet proven, video transmission protocol has recently been introduced to the market. It uses AI technology and to adapt to different environments in order to always deliver high quality, complete video frames. This protocol, when equipped with encryption and authentication, enables video to be transmitted reliably and securely over the Internet in a cloud environment. One of the main issues with today's technology is the degradation of video quality when transmitting video over the Internet Finally, transportation industry has a video recording Cloud solution that is designed for (massive) video that can handle networks that might be experiencing high error rate. Such a protocol will not only answer the current challenges of the transportation industry, but also make the previously risky Cloud environment safe for even the most reserved environments and entities. With revolutionary transmission protocols, the time is now to consider adopting private Cloud for your transportation operations.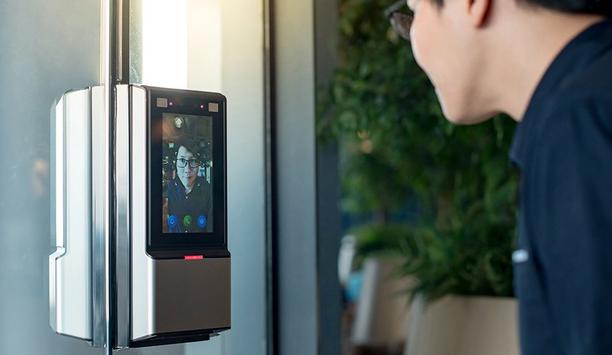 Physical Security in 2021: Post-Pandemic Solutions
In a world forever changed by the coronavirus pandemic, companies worldwide are now expanding their concept of physical security to best safeguard their facilities and employees. Few incidents have had as much of an impact on businesses globally as the COVID-19 pandemic; much of the world is still struggling to contain COVID-19, navigating the lasting effects and exploring what the "new normal" looks like. While some organizations are still engaged primarily in "anywhere operations", i.e. remote work, many organizations are implementing strategic physical security solutions that better protect everyone through the use of video surveillance technology and advanced intelligence capabilities. As this new normal takes hold within the business environment, security strategies will largely be centered around several key initiatives like access control, people counting, occupancy controls, temperature screening, contact tracing, and reducing office touch points. With the use of a video management system (VMS) in the shadow of COVID-19, occupancy data from a VMS can trigger a lockdown and not permit new entrants until the occupancy drops below a certain threshold; this is significantly useful for organizations that have returned to in-person work. But there's a caveat: though many legacy security systems are being re-evaluated to allow for touchless or frictionless access control — a move designed to eliminate the need for employees and visitors to physically touch a surface when using an access control system — upgrading the outdated technologies can be cumbersome and expensive, especially for organizations that had not planned for an interruption like the pandemic. Security contractors will be vital So, what is the solution? Security contractors will play a vital role in helping end-users across a range of vertical markets — large and small — to achieve their goals in the new paradigm. For some, this may mean leveraging existing access control and video surveillance systems with upgrades where needed. For others, an entire overhaul is made possible with budget friendly solutions for businesses to migrate to integrated access control through end-to-end security solutions that tie into existing infrastructures without major disruptions (meaning the organization will never be left vulnerable). Cybersecurity is becoming even more intertwined with physical security There is massive transformation occurring in the security industry, most notably the movement to digitise physical access and integrate it with video management systems and surveillance. This shift means that cybersecurity is becoming even more intertwined with physical security, allowing organizations the ability to correlate the metadata of people's behaviors and activities — a plus point for those looking to remain vigilant against future pandemic-esque business interruptions. Access, video, and audio are converging into consolidated platforms. Due to lower costs and pairings with IP-based, wireless infrastructure, there are infinite solution configurations. IT security requirements are beginning to apply to physical security because of this integrated infrastructure. Multi-factor authentication The security industry is also beginning to see a trend of multi-factor authentication, which is going to dominate in the days to come as it makes solutions more reliable. Most people carry smartphones these days, which have green check communication capabilities that allow easy multi-factor authentication. Costs are going down, and algorithms are getting better, making more people willing to try it. Some new solutions have both the fingerprint reader and a camera for facial biometrics Some new solutions have both the fingerprint reader and a camera for facial biometrics. Cameras and CCD modules cost almost nothing, and they do not have to be super high-end anymore, especially if organizations are doing one-to-one verification. It's not just about security now; it is security, health, and safety. Access control with video, intelligent readers, and credentials is a perfect platform for next generation solutions.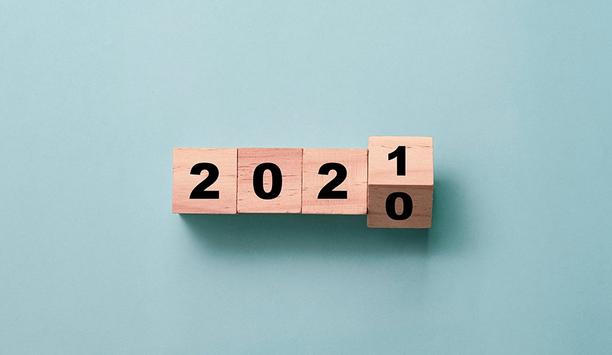 Trends And Challenges We Will See In The AI-driven Security Space In 2021
For decades, the nature of global safety has been evolving. From physical security threats like large-scale terrorist attacks and lone actor stabbings to chemical threats such as the Salisbury poisonings and even microbiological threats such as COVID-19, new challenges are constantly arising and the threat landscape we operate in today is constantly changing. Compounding the complexity of the security issues is the complexity and nature of attacks. With the economic downturn, there is the traditional rise in theft, violence and other crimes. Compound this with unmanned businesses and work-at-home staff, and there is a perfect storm for a rise in security threats. Artificial intelligence (AI) and specifically the branch of AI known as machine learning (ML), was already causing widespread disruption in many industries, including the security industry. AI has been a driving force to replace labor-based business models with integrated data and actionable intelligence that is context-aware. It has become apparent that AI will play a big part in the ongoing fight against both pandemics such as COVID-19, as well as other threats that we may face in the future. With all of this in mind, 2021 is poised to be a big year for AI growth. While AI is going to continue to impact our lives in dozens of ways, from smart sensors to face mask compliance detection, the following reflects a few top trends and challenges that I have my eye on for 2021 as we close out this year. The rise of smart city investments One such example is the increasing development of smart cities and how AI can be leveraged to build safe communities. To date, we've seen an increase in the number of smart city programmes around the globe; cities that are beginning to deploy innovative technologies for the management and ease of life services. Compounding the complexity of the security issues is the complexity and nature of attacks Typical development of a city includes standard infrastructure - roads, schools, power, water, transportation. Now, internet, data and AI capabilities are part of the standard infrastructure requirements for all new developments. AI promises to deliver increased efficiencies with the infrastructure that will accommodate growing populations while reducing our impact on the environment, resources, and communities. Global cities now account for more than half of the world's population, and the United Nations projects the number to balloon to 68% by mid-century. Owing to both demographic shifts and overall population growth, that means that around 2.5 billion people could be added to urban areas by the middle of the century, predicts the UN Department of Economic and Social Affairs (DESA). With an increase in population has come an increase in global spending on smart city initiatives to drive down the impact of growing urban concentration. Global spending on smart city initiatives is expected to total nearly $124 billion this year, an increase of 18.9% over 2019, according to IDC's Worldwide Semiannual Smart Cities Spending Guide, while Singapore, Tokyo, London and New York as the big spenders - expected to spend more than $1 billion in 2020. Using AI-driven technology to create safer public and private spaces Today, security solutions driven by AI are being developed and can be covertly deployed across a range of physical environments to protect the population in a more efficient, and accurate manner. As we look ahead to the future of public safety, it's clear that new AI technology can dramatically improve the effectiveness of today's physical security space. One such deployment is the use of video object recognition/computer vision software that can be integrated into existing video monitoring security (VMS) systems. These enhanced VMS systems can be deployed both inside and outside of buildings to identify risks and flag threats, such weapons, aggressive behaviours, theft, and safety compliance. This helps to minimize the impact of a breach by an early alert to onsite security in real-time to the location and nature of the potential threat, allowing them to intervene before a loss occurs. These same AI-enabled video solutions can similarly be used to provide advanced business operations in retail, logistics, and manufacturing organizations. Multi-sensor security solutions Also, targeted magnetic and radar sensor technologies, concealed in everyday objects like planter boxes or inside walls, can now scan individuals and bags entering a building for concealed threat objects. Using AI/machine learning, these two sensor solutions combined can identify metal content on the body and bag and match the item to a catalog of threat items, such as guns, rifles, knives and bombs. Security solutions driven by AI are being developed and can be covertly deployed across a range of physical environments Without this advanced multi-sensor solution, it becomes nearly impossible to discover a weapon on a person's body before it appears in an assailant's hands. This multi-sensor solution allows for touchless, unobtrusive access to a building, but allows for immediate notification to onsite security when a concealed threat is detected. The hidden technology thus empowers security staff to intercept threats before they evolve into a wider scale attack, while also maintaining the privacy and civil liberties of the public, unless, of course, they are carrying a concealed weapon or pose a physical threat. With the advent of sophisticated surveillance and technological innovation, a level of caution must be exerted. Despite the ongoing global debate, there remains little regulation about the use of AI technologies in today's physical security space. One thing is certain; it must be deployed in the right place, at the right time, with the right privacy and civil liberty protection objectives. People don't want to be protected by omnipresent, obstructive and overbearing security systems that infringe on their privacy and civil liberties. They want a proper balance between security and their current way of life, one that must be fused together. Technology and tracing COVID-19 Machine learning-based technologies are playing a substantial role in the response to the COVID-19 pandemic. Traditionally, the key purpose of surveillance systems has been to detect and deter threats, including the detection of visible and hidden weapons and abnormal behavior. While this, of course, remains a primary focus, today we are seeing how surveillance systems defend against new invisible threats, as well as rapidly automate the process of contact-tracing to capture and contain a virus before it spreads. Again, the ability to track and trace through parsing algorithms that can manage through enormous amounts of data provides a highly scalable and rapid response mechanism to control the spread of threats. AI has demonstrated potential for identifying those displaying symptoms of infectious diseases, without requiring physical human contact Although the threat may not be visible, it is just as destructive. By incorporating AI into existing technologies, government, healthcare and security professionals can monitor public spaces and environments through the combined use of digital and thermal video surveillance cameras and video management systems); just one of the solutions being explored. AI has demonstrated potential for identifying those displaying symptoms of infectious diseases, without requiring physical human contact. By Using AI-powered video analytic software, businesses can monitor face masks, social distancing and large gathering compliance and also detect elevated body temperature. Critically, technology must be capable of both identifying and tracking the virus but also be unobtrusive. An unobtrusive system that is adaptable enough to be deployed across a range of environments where the public gathers in enclosed spaces is necessary to be effective. Security in 2021 Technology has proven itself to be a valuable ally in times of crisis. For smart cities, the use of innovative AI/machine learning technologies will help optimize security solutions in areas that are brimming with potential. As we look ahead to the future of security in a world that is impacted by such a wide range of threats, from physical to chemical to microbiological, it's clear that new technologies, specifically AI can dramatically improve the effectiveness of security systems and help us to better defend against a wide spectrum of threats. Technology has a huge role to play in making our communities safe in 2021 and beyond, but for security systems to be effective, they must not be oppressive or obstructive. This will ensure they have the full support of the public - the key to success.
ExcelRedstone To Deploy Maxxess eFusion Integration At Square Mile's First Residential And Hospitality Development Project
ExcelRedstone is implementing an ambitious integration project, using Maxxess eFusion technology, at the first high-rise residential and hospitality development in the City of London for many years. Currently under construction, the £300m 43-story One Bishopsgate Plaza development will see security and building management technology operating seamlessly together in a setting that includes both new-build and listed conservation area structures. As well as having 160 new private apartments, when completed the development will include a 237-bed five star Pan Pacific Hotel, a public plaza and a Pacific Ballroom, promoted as the Square Mile's first dedicated banqueting venue. ExcelRedstone selected eFusion for the project because of the flexibility it allows, enabling rapid integration, off-the-shelf, with a wide choice of security, safety and business-critical technologies. Umbrella management system "The customer wanted a seamless, single interface that allows front of house guest services to be linked to back of house functions and give the highest operator efficiency and enhanced customer experience," says Matt Salter, Director, ExcelRedstone. eFusion provides an umbrella management system for an expanding choice of preferred technologies With its modular, building block approach, eFusion provides an umbrella management system for an expanding choice of preferred technologies for commercial, hospitality and mixed-use settings, including guest check-in, reservation & visitor management, access control, surveillance, and building systems. In use, eFusion drives efficiency and eliminates gaps in security by removing the need for operators to continually switch between systems. Video management system Two of the most important technologies being integrated by eFusion at One Bishopsgate Plaza are the full-featured, Oracle Hospitality Opera property management & guest service system, and a 266 door ASSA ABLOY wireless electronic locking solution. ExcelRedstone is also using eFusion to integrate Zenitel IP intercoms, a KONE elevator system, and the building management (BMS) system using the BACnet protocol, which will enable estate managers to optimize energy efficiency based on usage and occupancy. The eFusion integration also allows a more flexible approach with the surveillance system - for example, making it easy to use a choice of Axis cameras, with specialist mounts, in the listed conservation areas of the site, integrating them with over 350 Mobotix fixed lens and panoramic cameras through the highly-secure Wavestore video management system (VMS). Networking and AV systems ExcelRedstone is also responsible for networking and AV systems at the development The surveillance and other security systems will be monitored live from two separate control rooms, one for the hotel and one for the wider estate. As well as integrating these and fitting out the control rooms, ExcelRedstone is also responsible for networking and AV systems at the development. "Our engineers are pre-staging the entire system off-site," explains Salter. "This is allowing us to test everything in advance and to reduce packaging waste and environmental impact on site. It also lets us work more efficiently, in step with the ongoing construction schedule, floor by floor." Providing secure solutions One Bishopsgate is the latest of a growing number of mixed-use developments - including hotels, retail, office and residential complexes - to use eFusion to streamline security, safety and facilities management. "We are seeing a growing trend towards automation and centralized management, and the solutions being deployed at these locations are increasingly sophisticated – but that doesn't mean they have to be complex," says Lee Copland, Managing Director EMEA, Maxxess. "Quite the opposite in fact. By keeping things simple and integrating off-the-shelf with the widest choice of technologies, Maxxess is providing secure solutions that are easier to install and to use than traditional alternatives."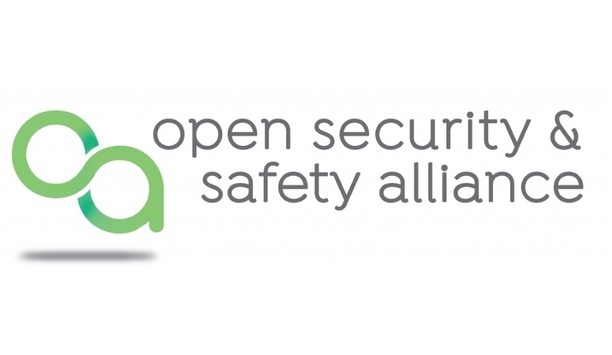 The Open Security & Safety Alliance Membership Doubles Within Six Months; Attracts Players From Different Sectors
The newly established Open Security & Safety Alliance (OSSA or 'the Alliance'), a non-profit, non-stock corporation formed to outline specifications for a common standardized platform for security and safety solutions, announced that since its formation in Fall 2018, the organization has grown by 50% and initiatives are in full-swing. The Alliance is quickly attracting players ranging from device manufacturers, software developers and system integrators to distributors and system on a chip (SoC) companies. "We're extremely pleased OSSA is drawing strong support from progressive companies across various sectors, as our purpose is to all start from a common platform business model to spur innovation and add real value for customers and users as they manage and monitor property, people and surrounding circumstances," said Johan Jubbega, President, Open Security & Safety Alliance. "Each new member brings diverse insight and expertise to the bigger picture we're working to bring into focus for stakeholders in the security, safety, building automation solutions and associated industries." OSSA Member Roster The Open Security & Safety Alliance's five founding companies – Bosch Building Technologies, Hanwha Techwin, Milestone Systems, Pelco by Schneider Electric and VIVOTEK Inc. – today are working alongside 15 inventive international players that currently comprise the OSSA member roster: OSSA Member Business Focus Aitek Management Software Provider Ambarella Inc. SoC Manufacturer AndroVideo Inc. Video Surveillance Device Manufacturer Anixter Inc. Distributor HiSilicon Technologies Co., LTD SoC Manufacturer Hunt Electronic Video Surveillance Device Manufacturer Kings Secure Technologies Installation/Commissioning Services NetApp Inc. Recording/Storage Device Manufacturer QUALCOMM Incorporated SoC Manufacturer Security & Safety Things GmbH (SAST) Service Provider SOCIONEXT Inc. Video Surveillance Device Manufacturer Sony Imaging Products & Solutions Inc. Imaging Products & Solutions Topview Optronics Corp. Video Surveillance Device Manufacturer Wavestore Global Ltd Management Software Provider United Technologies Access Control Device Manufacturer Differentiating Security And Safety Use Cases Workgroups have been instrumental in launching key programs throughout the past six months. To support the Alliance's mission to drive the development of differentiating security and safety use cases – including those utilising Artificial Intelligence (AI) and machine learning – members have already achieved valuable outputs including: Specification of a common Technology Stack to cater to innovation and reduce market fragmentation Definition of a common and vendor-agnostic operating system (OS) that together with the Technology Stack will fuel the development of value-added solutions for customers and users Description of a common market approach to data security and privacy Establishment of an ecosystem of like-minded companies Keynote speeches at Milestone's Integration Platform Symposium and VIP customer events in the U.S., EMEA and Asia-Pacific region First prototype cameras based on the commonly defined Technology Stack and OS have been realized and will be showcased at ISC West 2019 Benefits Of Joining OSSA The Alliance is designed to include everyone and offers membership levels to meet the needs of companies big or small. Benefits of joining OSSA include access to the Alliance framework and the ability to connect, discuss, influence and collaborate with other Alliance members to steer change for the betterment of the industry. Together, OSSA members are providing standards and specifications for common components including an operating system, IoT infrastructure, collective approach for data security and privacy, and a drive for improved levels of performance across products, solutions and services. Visitors for ISC West are invited to hear first-hand about the benefits of OSSA membership. Many members will be exhibiting at the event.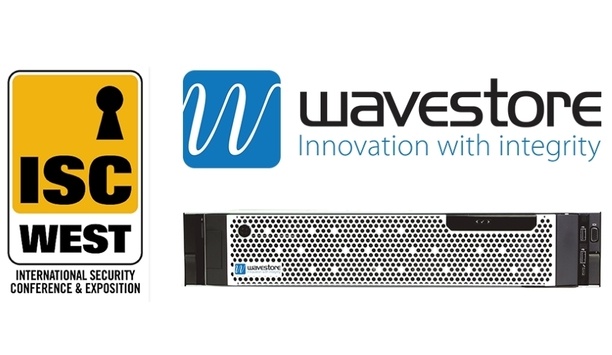 Wavestore To Host Technology Partners - Feenics, Mobotix And Raytec At ISC West 2019
Wavestore, developer of highly secure and open platform Video Management Software (VMS) solutions, will be hosted by three of its technology partners at ISC West, which is taking place at the Sands Expo, Las Vegas on 10th -12th April 2019. Visitors to the Feenics, Mobotix and Raytec booths will have the opportunity to see how easy it is to benefit from a fully integrated security system with Wavestore at its heart. Wavestore VMS Solution As a truly independent company, Wavestore focuses solely on the development of its highly secure VMS platform to deliver an ever-evolving feature set and ensures compatibility with associated devices and sub-systems from its technology partners. If the requirement is just for video, or there is a need for a fully integrated solution from one to tens of thousands of cameras and devices, Wavestore is able to demonstrate how its VMS can help deliver a scalable and completely future-proof solution for your next project. Wavestore has a well-established Technology Partner program that allows users to benefit from seamless integrations across a host of best-in-breed brands" "Wavestore has a well-established Technology Partner program that allows users to benefit from seamless integrations across a host of best-in-breed brands encompassing cameras, access control, video analytics and much more", says James Smith, Managing Director of Wavestore. "In addition, Wavestore's open platform is fully compliant with ONVIF profile-S, bringing enhanced flexibility to camera choice, enabling users to achieve maximum return on investment from their security solutions." VMS Upgrade Bundles As well as demonstrating the latest features of Wavestore's VMS, the team will also be highlighting how choosing Wavestore can help reduce the total cost of ownership through provision of free technical support and flexible VMS Upgrade Bundles, which enable partners to stay up-to-date with the very latest features over time, without signing up to expensive recurring support contracts. The Wavestore team will be demonstrating the latest features of its award-winning VMS on the Feenics booth (22130), Mobotix booth (16089) and Raytec booth (22075).
Related white papers
Cloud Video and Smart Cities
Security Investments Retailers Should Consider For Their 2021 Budget
Market Report: Cannabis At A Glance