Nedap AEOS Video Surveillance software
(3)
Browse Video Surveillance software
Video Surveillance software products updated recently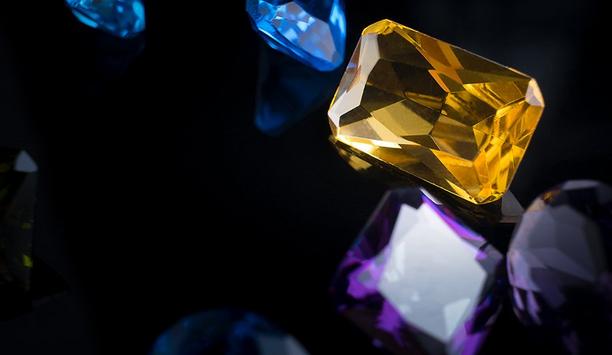 Fighting Illicit Trade With Artificial Intelligence
AI has opened doors to many transformation opportunities and increasingly minimised many risks -- personal and economic -- that are alarming today. And illicit trade is one of those pains AI can offer a promising solution against. Illicit trade is a serious threat and problem that affects governments and societies on every level. While governments lose financial funds in tax revenues, thriving businesses are losing potential customers, and customers are getting tricked into purchasing counterfeit, low-quality products. Transnational organized crime generates revenue of $2.2 trillion through transnational criminal organizations, complicit corrupt facilitators, and other threat areas. The list of criminal activities is long and involves such horrific crimes as trafficking of narcotics, opioids, arms, humans, fake medicines and other counterfeit and pirated goods; illegal tobacco and alcohol; illegally-harvested timber, wildlife, and fish; pillaged oil, diamonds, gold, and other natural resources and precious minerals; stolen antiquities; and other contraband or valuable items sold across streets, social media, online marketplaces, and the dark web. In short, illicit trade is a contributing cause to large-scale insecurity and instability across markets. AI-driven technologies Here is where revolutionary AI-driven technologies come in, with their capability to fight illicit trade across markets. AI technologies in this specific application promise to help build safer and more secure communities in the future. There are a few ways that AI can support the ongoing fight against illicit trade on a global scale in a tangible way. Transnational organized crime generates revenue of $2.2 trillion For financial transactions at risk of fraud and money laundering, tracking has become an increasing headache if done manually. As a solution to this labour-intensive process, AI technology can be trained to follow all the compliance rules and process a large number of documents -- often billions of pages of documents -- in a short period of time. Among these documents widely in circulation, most have an unstructured and inconsistent format -- from invoices to insurance documentation -- are a complex system to tackle; in this whirlwind of pages, the likelihood of non-compliant and misrepresented figures to go by unnoticed. But this is also where AI can thrive as solutions become a necessity, enhancing humans' capabilities of identifying fraud risks in the early stages. Relying on natural language processing, the technology can begin interpreting the text from the scanned and digitised documents in order to process trade information at high speed. In this context, AI-powered solutions are capable of comparing, contrasting document information and identify anomalies worth looking into further. By automating a large portion of the process, AI-driven technology allows the staff to focus on more pressing, high-involvement issues that require human judgement while saving time on the time-consuming manual work of analyzing documents by hand. Identifying covert interactions between criminals As criminal networks become increasingly intricate in their illegal operations, cutting-edge AI technology is crucial in the battle against it. In 2019, EU launched a project with the goal to deploy advanced AI technology and robots to identify smuggling across the borders of Portugal, Estonia, Italy, Greece, Bulgaria, Romania and Hungary. With the help of AI, it will be possible to send drones and autonomous vehicles to the most dubious border areas in order to enforce border control and detect smugglers quickly and efficiently. Illicit trade triggers a chain reaction of negative impact across industries, governments and individuals The issues the EU is trying to address through the project include drug and weapon smuggling, as well as human trafficking. From tight border control tracking crossings to communication monitoring to identify covert interactions between criminals on both sides of the border, the project is one among many that will expand the scope of solutions to the illicit trade problems today. AI's contribution is significant on many levels: from predicting crime and threats to safeguarding public health and safety (in face of human trafficking, counterfeit medicines, and toxic products), these are simply inklings of major shifts that AI technology promises for the future of the battle against illicit trade. So why is fighting illicit trade so crucial? Here are a few reasons why AI's role in fighting this global issue is crucial. In a world where customers run the risk of being deceived and tricked into buying counterfeit products, companies who provide the original products suffer through the loss of revenue and market share. The same companies are also robbed of their intellectual property and proprietary data. Furthermore, people who are employed in these companies run the risk of losing their jobs as a result of revenue and market share loss. And finally, the last straw is the loss of brand integrity and reputation to the need to compete with low-quality, sometimes even dangerous counterfeit products. Just like a domino effect, illicit trade triggers a chain reaction of negative impact across industries, governments and individuals. And it's time for AI to step in and stop it.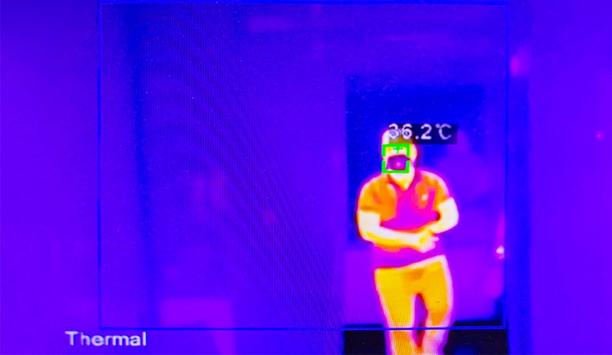 Edge Computing, AI and Thermal Imaging – The Future of Smart Security
Smart security is advancing rapidly. As AI and 4K rise in adoption on smart video cameras, these higher video resolutions are driving the demand for more data to be stored on-camera. AI and smart video promise to extract greater insights from security video. Complex, extensive camera networks will already require a large amount of data storage, particularly if this is 24/7 monitoring from smart video-enabled devices. With 4K-compliant cameras projected to make up over 24% of all network cameras shipped by 2023 – there is a fast-growing desire for reliable storage on-board security cameras. The question for businesses is: do they look to break up their existing smart video network, by separating and compartmentalising cameras to handle data requirements, or do they increase its storage capabilities? As some people begin to venture out and return to work following initial COVID-19 measures, we are also seeing demand for thermal imaging technology increase. New technology like this combined with more of these always-on systems being rolled out, means organizations will need to carefully consider their smart video strategy. Newer edge computing will play an important role in capturing, collecting, and analyzing data and there are some key trends you can expect to see as a result of this evolution. There are many more types of cameras being used today, such as body cameras, dashboard cameras, and new Internet of Things (IoT) devices and sensors. Video data is so rich nowadays, you can analyze it and deduce a lot of valuable information in real-time, instead of post-event. Edge computing and smart security As public cloud adoption grew, companies and organizations saw the platform as a centralized location for big data. However, recently there's been opposition to that trend. Instead we are now seeing data processed at the edge, rather than in the cloud. There is one main reason for this change in preference: latency. Newer edge computing will play an important role in capturing, collecting, and analyzing data Latency is an important consideration when trying to carry out real-time pattern recognition. It's very difficult for cameras to process data – 4K surveillance video recorded 24/7 – if it has to go back to a centralized data center hundreds of miles away. This data analysis needs to happen quickly in order to be timely and applicable to dynamic situations, such as public safety. By storing relevant data at the edge, AI inferencing can happen much faster. Doing so can lead to safer communities, more effective operations, and smarter infrastructure. UHD and storage AI-enabled applications and capabilities, such as pattern recognition, depend on high-definition resolutions such as 4K – also known as Ultra High Definition (UHD). This detailed data has a major impact on storage – both the capacity and speeds at which it needs to be written, and the network. Compared to HD, 4K video has much higher storage requirements and we even have 8K on the horizon. As we know, 4K video has four times the number of pixels as HD video. In addition, 4K compliant video supports 8, 10, and 12 bits per channel that translate to 24-, 30- or 36-bit color depth per pixel. A similar pattern holds for HD — more color using 24 bits or less color using 10 or 12 bits in color depth per pixel. Altogether, there is up to a 5.7x increase in bits generated by 4K vs. 1080 pixel video. Larger video files place new demands on data infrastructure for both video production and surveillance. Which means investing in data infrastructure becomes a key consideration when looking into smart security. Always-on connectivity Whether designing solutions that have limited connectivity or ultra-fast 5G capabilities, most smart security solutions need to operate 24/7, regardless of their environment. Yet, on occasion, the underlying hardware and software systems fail. In the event of this, it is important to establish a failover process to ensure continued operation or restore data after a failure, including everything from traffic control to sensors to camera feeds and more. Consider the example of a hospital with dozens or even over a hundred cameras connected to a centralized recorder via IP. If the Ethernet goes down, no video can be captured. Such an event could pose a serious threat to the safety and security of hospital patients and staff. For this reason, microSD cards are used in cameras to enable continuous recording. Software tools – powered by AI – can then "patch" missing data streams with the content captured on the card to ensure the video stream can be viewed chronologically with no content gaps. Thermal imaging Health and safety is the number one priority for all organizations as people return to work and public spaces. Some organizations are deploying thermal imaging to help screen individuals for symptoms as they return. Organizations that operate with warehouses, depots and assembly lines will traditionally have large amounts of cameras located outside of the entrance. With thermal imaging smart video in place, these cameras can now serve a dual purpose as a screening device. The thermal imaging technology is capable of detecting elevated body temperatures, with 10-25 workers being scanned in one shot, from one camera – making it an efficient and accurate process. This way, staff can use the information to help identify people who may need further screening, testing, and/or isolation before returning to work. There are many more types of cameras being used today, such as body cameras, dashboard cameras, and new Internet of Things (IoT) devices While this may not increase data storage requirements, it can change your retention policies and practices. Smart security today is about utilising AI and edge computing, to deliver an always-on, high-resolution video provision that can help keep people safe 24/7. These trends increase the demands and importance of monitoring, which means requirements of the supporting data infrastructure improve to match that, including the ability to proactively manage the infrastructure to help ensure reliable operation. Companies need to make sure they have considered all the storage and policy challenges as part of their smart security strategy for the future.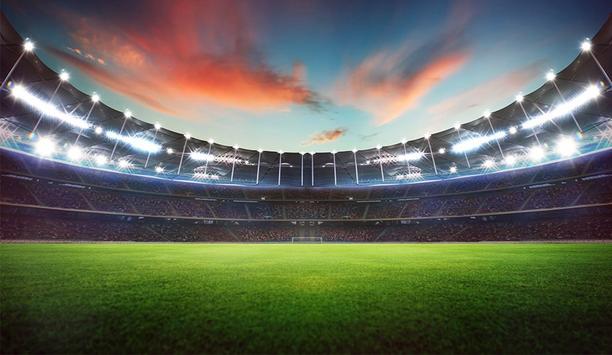 The New Marriage Between AI and Stadiums
Stadiums around the world are still paralyzed from the effects of COVID-19. Fans and spectators in masses have been absent from stadiums since April and there doesn't seem to be a concrete plan on how or when they'll be able to return to near capacity. The NBA recently opted to form a bubble philosophy concept in Disney's facilities, although it's been a relative success, it's also been a $200 million temporary solution. This then begs the question: How long can stadiums survive like this without spectator's present? History tells us that stadiums, venues and sport recover from disasters, so what can stadiums do to speed up the process? This is the catalyst for AI to be integrated on mass level to stadiums around the world. AI is the answer AI's role in getting fans and spectators back is huge, through capabilities such as: Social Distance Monitoring Crowd Scanning/Metrics Facial Recognition Fever Detection Track & Trace Providing Behavioural Analytics Technologies such as IREX.ai is now working alongside National Leagues, Franchises and Governing Bodies to implement AI surveillance software into their CCTV/surveillance cameras. This is now creating a more collaborative effort from the operations team in stadiums, rather than purely security. Stadiums around the world are still paralyzed from the effects of COVID-19 AI surveillance software such as IREX.ai when implemented into the surveillance cameras can be accessed by designated users on any device and on any browser platform. Crowd metrics Arming stadiums with AI-powered surveillance tools can detect crowd metrics such as "people counting" and "group statistics". This ensures stadium personnel can monitor social distancing with precision, accuracy and immediately. Alerts can be set up throughout parts of the stadium to alert senior staff members when overcrowding can appear with real time videos, analytics and photos to their hand-held device, such as a smartphone. Fever detection Thermal cameras have been implemented throughout facilities including stadiums and are helping assist to spot people with elevated temperatures. What IREX.ai implements is an alert system, coupled with facial recognition of any individual(s) that read an elevated body temperature. This alert system then provides security and health officials with a photo of the individual with the elevated body temperature, meaning staff can react quicker to the situation prevent this individual from entry. Pandemic monitoring by facial recognition Thermal cameras have been implemented throughout facilities including stadiums and are helping assist to spot people with elevated temperatures Through facial recognition, staff members will be able to locate individuals through simply uploading a photo. It has never been easier to find a person of interest. With masks becoming an everyday part of society, facial recognition has come under scrutiny regarding the accuracy when a mask is worn. Irex.ai still maintains a 96% accuracy with individuals wearing masks and can set up alerts for any individuals not wearing a mask. Another important aspect of facial recognition is finding persons of interest quickly through technology like IREX.ai's "searchveillance". The future is here. Designated staff can track a person from when they enter the stadium by simply uploading their photograph. An example of how this can assist stadium personnel is to help relocate lost children inside the stadium with their guardians/parents when they are separated. Another attribute would be any individuals banned from entering the stadium would trigger alerts once they appear under surveillance, a fantastic collaborative tool to use with Law Enforcement. Return on investment With security solutions, one of the biggest issues with any security investment is a lack of an ROI. This is where AI security is breaking the mould. The ability to provide business analytics, consumer/fan behaviours, traffic patterns, etc, allows other departments within the organization to gain vital information that can assist with their strategies and practices. Stadium security will never be the same in a post-COVID world, so why will its practices stay the same? AI & Stadiums is no longer the future, it's the 2020 solution.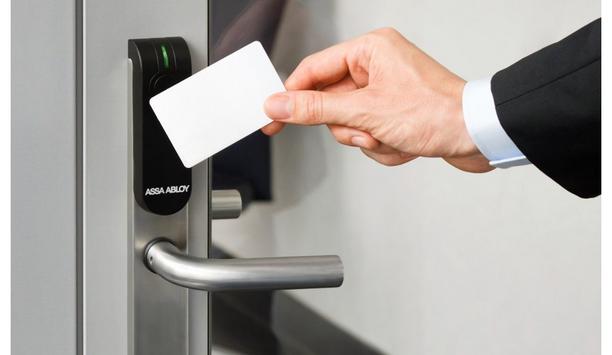 ASSA ABLOY Opening Solutions Introduces Aperio E100 Wireless Escutcheon To Secure Access Control Door Wirelessly
Flexibility and a trusted record of reliable security in real-world environments: these are critical features when choosing any new electronic locks. With the Aperio E100 Wireless Escutcheon from ASSA ABLOY Opening Solutions, one can get both. A robust device suited to almost any medium- to high-traffic door, the E100 is easy to install wire-free - an ideal choice for both retrofit projects and new buildings. With Aperio's open platform, it is straightforward to then integrate the escutcheons with almost any new or existing security system. One can integrate Aperio E100 escutcheons online or offline - or combine both online and offline doors within the same access control system. The E100 escutcheon offers a convenient combination of free exit from the inside with automatic locking on closure from outside. One can also lock securely from the inside, if they wish, with the Privacy Function. Door security levels A new InHolland campus in Amsterdam will require access control to integrate with a smart building system It comes in a variety of specifications to fit different door security levels or everyday usage. Supplementing a Standard version, the E100 Premium offers upgraded security that is also certified (DIN/EN) for use at fire and escape doors. "Available for EURO, DIN, Scandinavian and Finnish door profiles, the Aperio escutcheon provides trusted security at a range of sensitive locations, including many universities, offices, stadiums, public buildings and hospitals across Europe," says Lars Angelin, Aperio Business Development Manager at ASSA ABLOY Opening Solutions EMEA. Smart building system At the Centre Hospitalier Métropole Savoie (CHMS) in France, for example, around 1,300 E100 escutcheons integrate natively with a central access system. The hospital's wired and wireless doors are managed together with real-time logs and remote opening. CHMS door credentials are tailored for compatibility with the government's electronic Health Professional Card, so staff only carry one, dual-use RFID-enabled badge. At the Netherlands' InHolland University of Applied Sciences, Aperio escutcheons seamlessly integrate with a Nedap AEOS system. A single credential enables users to unlock all authorized openings managed by AEOS - whether wired or Aperio-secured doors. Looking to the future, a new InHolland campus in Amsterdam will require access control to integrate with a smart building system. Battery-operated wireless locks Because all Aperio locking devices are wireless and battery powered, they are installed quickly Aperio is designed for interoperability, so is a natural fit: "I am very satisfied with the implementation and operation of the Aperio solution," says Frans Bruggeman, Facility Services Consultant at InHolland. Because all Aperio locking devices are wireless and battery powered, they are installed quickly and with minimal building disruption. A recent ASSA ABLOY benchmarking study measured installer labor costs at over 80% lower for these wireless locks versus standard wired locks. "The same study confirms improved energy efficiency with Aperio, too," adds Angelin. "The ongoing cost of running these battery-operated wireless locks is much lower than for equivalent wired electronic locks, which require an 'always on' mains electricity connection to retain secure status. Potential cost savings are significant over every lock's life-cycle." Comprehensive RFID compatibility Alongside comprehensive high and low frequency RFID compatibility, the Aperio escutcheon allows convenient cellphone access powered by Bluetooth Low Energy. The user's identity is stored and protected using native, on-device security and strong end-to-end encryption. For door entry, a user presents their smartphone or mobile device to the escutcheon's inbuilt reader, which communicates securely with the access system to generate a fast decision. The Aperio E100 wireless escutcheon completes a comprehensive range of Aperio wireless locking devices which includes electronic handles (H100), cylinders (C100), locks (L100) and a wireless lock for server cabinets (KS100).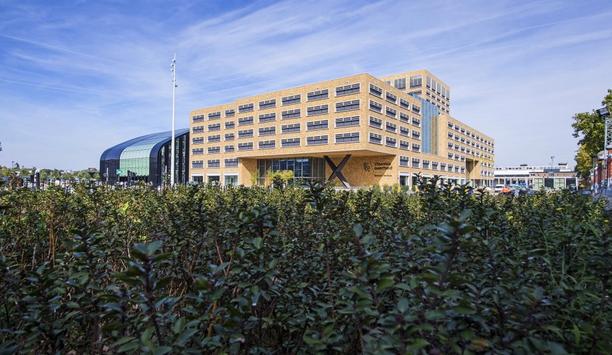 Nedap Delivers Access Control Solution To The Flemish Government
The Flemish Government has chosen AEOS access control by Nedap to secure its sites across Belgium and other European countries. It's awarded a 6-year framework contract, beginning in September 2020, to Nedap channel partner G4S. This will involve G4S replacing the technology for more than 4,000 doors with AEOS. The new AEOS system will accommodate up to 50 software users and will feature various integrations, including visitor management, automatic number plate recognition, mobile readers, and QR code readers. Freedom from lock-ins This agreement with G4S replaces an incumbent supplier that had served consecutive framework contracts and whose technology was installed on more than 2,000 doors. The Flemish Government was looking for an open system that provides the freedom to select which technology it integrates and which installers it works with. Standardization across Europe The Government also wants to streamline its systems and processes. It currently has a wide mix of access control systems at its premises in various locations and wants to introduce more standardization through AEOS. Including the use of standard identifiers that are common across Europe. Service and scalability As a large firm with teams of project managers, technicians, programmers, and more, G4S has the capability to handle such a big, multi-faceted project. And to provide the great-quality, responsive service and scalability the Flemish Government is looking for. Flexibility to manage complexity Tom van de Moerat the Flemish Government says "We're looking forward to working with G4S and Nedap on this project. The detailed conversations they conducted during the tender process reassured us that we'll receive a high-quality system and service." "AEOS has the flexibility to adapt to our needs at each location, however, intricate the demands, while standardizing our processes nationally and internationally."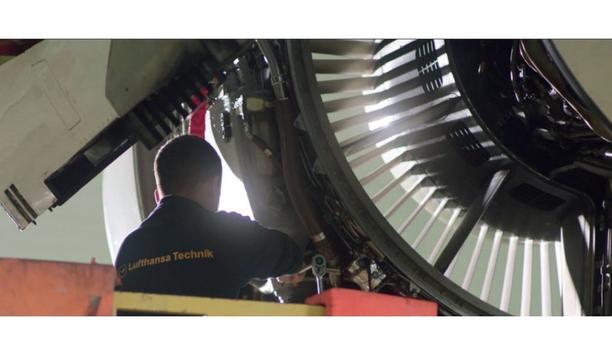 Nedap Security Secures Lufthansa Technik With Their AEOS Access Control System To Balance Freedom With High Security
Lufthansa Technik operates in a special division of the aviation industry, and security is a top priority to safeguard its people, planes and facilities. Over the years, the need to control access to its premises - particularly when it comes to external visitors - has become increasingly more important. A key challenge, however, is that Lufthansa Technik wants to maintain an inviting environment that feels free from restrictions, while also ensuring the highest security standards. Although Lufthansa Technik wants to prevent unauthorized access, it doesn't want to hinder employees as they go about their day. It's really important to the business to find the right balance between security and convenience, so people can feel secure but also free as they move around. And employees have a dynamic work environment that supports them in performing to the best of their ability. Unified access control Another key objective for Lufthansa Technik's new access control system was unification. It has more than 35 locations and 100,000 employees worldwide and, in the past, each site was responsible for its own security. This would sometimes involve hiring specialists to solve the same problems at different locations. Lufthansa Technik's ultimate goal is for all its sites to share the same access control system Lufthansa Technik wanted to avoid this and ensure not just consistent security standards but a culture of great connection where people can easily network and collaborate wherever they're based. As a result, Lufthansa Technik's ultimate goal is for all its sites to share the same access control system and follow the same standardized security policy. Access control system It also wants all employees to be able to use one single Lufthansa Technik badge to access all the locations they're authorized to access - both locally and internationally. It was a big challenge to begin tackling, particularly when considering the IT challenges of implementing a unified access control system in multiple locations around the world. Lufthansa Technik began its search to find the right access control system by thoroughly researching the market and issuing an in-depth tender to a variety of suppliers. After detailed comparison, it chose Nedap. Melf Westphal, Head of Security Solutions at Lufthansa Technik, explains: "We were really impressed with Nedap's entrepreneurial culture, hands-on mentality and personal approach. They were really reaching out to us, determined to find out exactly what we need. So we decided to implement Nedap's AEOS system, which has helped us tremendously in meeting our requirements and creating a single system." Security with convenience People set free to perform at their best Lufthansa Technik's goals for its access control also align with Nedap's people-first approach to providing 'Security for life'. Nedap believes that a security system should be designed around the people using it, rather than the technology driving it. This 'Security for life' concept underline's Nedap's desire to free people's minds from security so they can make the most of each day. Initially, Lufthansa Technik began with a pilot project to implement AEOS in Hamburg Which, in turn, mirror's Lufthansa Technik's desire to balance security with convenience. Initially, Lufthansa Technik began with a pilot project to implement AEOS in Hamburg, where it has 10,000 employees, followed by four affiliate locations. Melf says: "We weren't sure at first how to go about it. But we got a lot of help from Nedap and their excellent partners, who were a great help to us during the implementation phase." Create tailormade solutions "The pilot project enabled us to overcome two major challenges: how to implement AEOS access control in our IT infrastructure and how to involve our employees. In both areas, Nedap and their partners did a wonderful job," he continues. "It wasn't only the really good products they presented to us. With their support, and that of their dedicated partners, they helped us solve all the operational issues." "And through their partner network, they enabled us to create tailormade solutions by offering third party integrations that matched our security demands. It's meant that instead of barricading ourselves in we have relative freedom of movement. I feel very secure but I can use my badge to go anywhere. We have fantastic solutions and, importantly, the same Lufthansa Technik ID badge connects all of us – no matter where we're based." Third-party integrations The AEOS access control system that Lufthansa Technik implemented goes beyond just securing doors; they installed additional components such as key cabinets and visitor management. Melf says: "AEOS was a great help in this respect - it enabled us to bring in third-party providers. As Nedap has an ethos of working closely with third-party technology partners, and AEOS integrates easily with other systems, it means we weren't restricted to just one solution." "We had the flexibility to create exactly what we wanted. I have a slogan when it comes to our security: 'We open doors rather than close them.' That's really important to me," Melf Westphal, Head of Security Solutions at Lufthansa Technik. For Lufthansa Technik, a key aspect of the pilot project and subsequent rollout is getting employees on board with the new access control system. Significant investment in training Each Lufthansa Technik employee is now incited to feel a shared responsibility for creating a secure work environment It believes that even the best access control system loses its value if the people working with it don't have the right mindset. For this reason, Lufthansa Technik made a significant investment in training, communication and awareness campaigns. These focused first on letting employees know how valuable they are, how important security is and why the security changes are being implemented. They've also made employees aware of the importance of anticipating security risks and of their own role in Lufthansa Technik's security management system. Each Lufthansa Technik employee is now incited to feel a shared responsibility for creating a secure work environment. And they're all trained in how to respond to a security alert and address someone if they see them in a place they're not supposed to be. New security system Importantly, Lufthansa Technik employees understand that their AEOS access control system is as much about preserving their freedom as it is about locking down their safety. The next steps for Lufthansa Technik are to continue rolling AEOS out worldwide. Melf explains: "The success of our new security system hasn't gone unnoticed. Other Lufthansa Technik facilities have seen that AEOS has proved itself in practice in Hamburg, in a facility with 10,000 employees." "And we've seen an increase in requests for similar systems from facilities all over the world. Our goal now is to implement AEOS in all our locations worldwide, so we can truly build a unified security system that connects the entire Lufthansa Technik family. A security system that allows us to open doors, not close them."
Related white papers
Market Report: Cannabis At A Glance
6 Questions To Ask When Choosing A Security System
Optimize Your Business with Analytics and AI