NUUO Video Surveillance software
(1)
Browse Video Surveillance software
Video Surveillance software products updated recently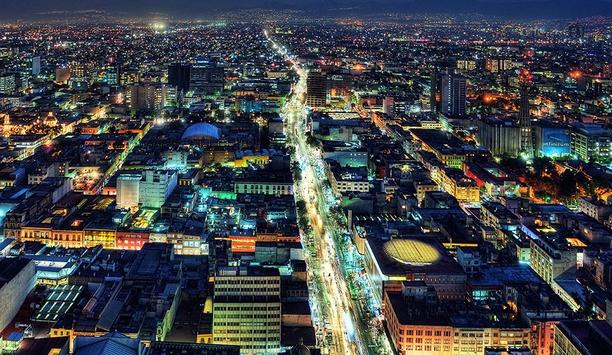 Safety In Smart Cities: How Video Surveillance Keeps Security Front And Center
Urban populations are expanding rapidly around the globe, with an expected growth of 1.56 billion by 2040. As the number of people living and working in cities continues to grow, the ability to keep everyone safe is an increasing challenge. However, technology companies are developing products and solutions with these futuristic cities in mind, as the reality is closer than you may think. Solutions that can help to watch over public places and share data insights with city workers and officials are increasingly enabling smart cities to improve the experience and safety of the people who reside there. Rising scope of 5G, AI, IoT and the Cloud The main foundations that underpin smart cities are 5G, Artificial Intelligence (AI), and the Internet of Things (IoT) and the Cloud. Each is equally important, and together, these technologies enable city officials to gather and analyze more detailed insights than ever before. For public safety in particular, having IoT and cloud systems in place will be one of the biggest factors to improving the quality of life for citizens. Smart cities have come a long way in the last few decades, but to truly make a smart city safe, real-time situational awareness and cross-agency collaboration are key areas which must be developed as a priority. Innovative surveillance cameras with integrated IoT Public places need to be safe, whether that is an open park, shopping center, or the main roads through towns Public places need to be safe, whether that is an open park, shopping center, or the main roads through towns. From dangerous drivers to terrorist attacks, petty crime on the streets to high profile bank robberies, innovative surveillance cameras with integrated IoT and cloud technologies can go some way to helping respond quickly to, and in some cases even prevent, the most serious incidents. Many existing safety systems in cities rely on aging and in some places legacy technology, such as video surveillance cameras. Many of these also use on-premises systems rather than utilising the benefits of the cloud. Smart programming to deliver greater insights These issues, though not creating a major problem today, do make it more challenging for governments and councils to update their security. Changing every camera in a city is a huge undertaking, but in turn, doing so would enable all cameras to be connected to the cloud, and provide more detailed information which can be analyzed by smart programming to deliver greater insights. The physical technologies that are currently present in most urban areas lack the intelligent connectivity, interoperability and integration interfaces that smart cities need. Adopting digital technologies isn't a luxury, but a necessity. Smart surveillance systems It enables teams to gather data from multiple sources throughout the city in real-time, and be alerted to incidents as soon as they occur. Increased connectivity and collaboration ensures that all teams that need to be aware of a situation are informed instantly. For example, a smart surveillance system can identify when a road accident has occurred. It can not only alert the nearest ambulance to attend the scene, but also the local police force to dispatch officers. An advanced system that can implement road diversions could also close roads around the incident immediately and divert traffic to other routes, keeping everyone moving and avoiding a build-up of vehicles. This is just one example: without digital systems, analyzing patterns of vehicle movements to address congestion issues could be compromised, as would the ability to build real-time crime maps and deploy data analytics which make predictive policing and more effective crowd management possible. Cloud-based technologies Cloud-based technologies provide the interoperability, scalability and automation Cloud-based technologies provide the interoperability, scalability and automation that is needed to overcome the limitations of traditional security systems. Using these, smart cities can develop a fully open systems architecture that delivers interoperation with both local and other remote open systems. The intelligence of cloud systems can not only continue to allow for greater insights as technology develops over time, but it can do so with minimal additional infrastructure investment. Smart surveillance in the real world Mexico City has a population of almost 9 million people, but if you include the whole metropolitan area, this number rises sharply to over 21 million in total, making it one of the largest cities on the planet. Seven years ago, the city first introduced its Safe City initiative, and ever since has been developing newer and smarter ways to keep its citizens safe. In particular, its cloud-based security initiative is making a huge impact. Over the past three years, Mexico City has installed 58,000 new video surveillance cameras throughout the city, in public spaces and on transport, all of which are connected to the City's C5 (Command, Control, Computers, Communications and Citizen Contact) facility. Smart Cities operations The solution enables officers as well as the general public to upload videos via a mobile app to share information quickly, fixed, body-worn and vehicle cameras can also be integrated to provide exceptional insight into the city's operations. The cloud-based platform can easily be upgraded to include the latest technology innovations such as license plate reading, behavioral analysis software, video analytics and facial recognition software, which will all continue to bring down crime rates and boost response times to incidents. The right cloud approach Making the shift to cloud-based systems enables smart cities to eliminate dependence on fiber-optic connectivity and take advantage of a variety of Internet and wireless connectivity options that can significantly reduce application and communication infrastructure costs. Smart cities need to be effective in years to come, not just in the present day, or else officials have missed one of the key aspects of a truly smart city. System designers must build technology foundations now that can be easily adapted in the future to support new infrastructure as it becomes available. Open system architecture An open system architecture will also be vital for smart cities to enhance their operations For example, this could include opting for a true cloud application that can support cloud-managed local devices and automate their management. An open system architecture will also be vital for smart cities to enhance their operations and deliver additional value-add services to citizens as greater capabilities become possible in the years to come. The advances today in cloud and IoT technologies are rapid, and city officials and authorities have more options now to develop their smart cities than ever before and crucially, to use these innovations to improve public safety. New safety features Though implementing these cloud-based systems now requires investment, as new safety features are designed, there will be lower costs and challenges associated with introducing these because the basic infrastructure will already exist. Whether that's gunshot detection or enabling the sharing of video infrastructure and data across multiple agencies in real time, smart video surveillance on cloud-based systems can bring a wealth of the new opportunities.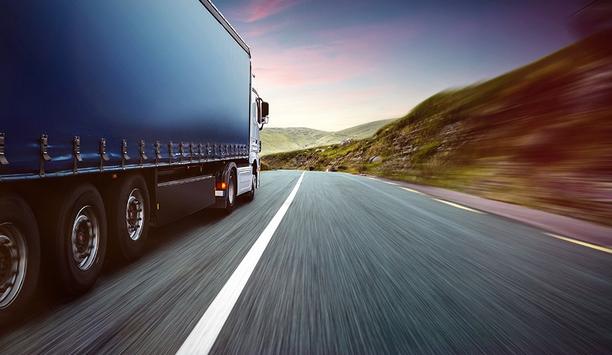 Securing Mobile Vehicles: The Cloud and Solving Transportation Industry Challenges
Securing Intelligent Transportation Systems (ITS) in the transportation industry is multi-faceted for a multitude of reasons. Pressures build for transit industry players to modernise their security systems, while also mitigating the vulnerabilities, risks, and growth-restrictions associated with proprietary as well as integrated solutions. There are the usual physical security obstacles when it comes to increasingly integrated solutions and retrofitting updated technologies into legacy systems. Starting with edge devices like cameras and intelligent sensors acquiring video, analytics and beyond, these edge devices are now found in almost all public transportation like buses, trains, subways, airplanes, cruise lines, and so much more. You can even find them in the world's last manually operated cable car systems in San Francisco. The next layer to consider is the infrastructure and networks that support these edge devices and connect them to centralized monitoring stations or a VMS. Without this layer, all efforts at the edge or stations are in vain as you lose the connection between the two. And the final layer to consider when building a comprehensive transit solution is the software, recording devices, or viewing stations themselves that capture and report the video. The challenge of mobility However, the transportation industry in particular has a very unique challenge that many others do not – mobility. As other industries become more connected and integrated, they don't usually have to consider going in and out or bouncing between networks as edge devices physically move. Obviously in the nature of transportation, this is key. Have you ever had a bad experience with your cellular, broadband or Wi-Fi at your home or office? You are not alone. The transportation industry in particular has a very unique challenge that many others do not – mobility Can you trust these same environments to record your surveillance video to the Cloud without losing any frames, non-stop 24 hours a day, 7 days a week, 365 days a year? To add to the complexity – how do you not only provide a reliable and secure solution when it's mobile, traveling at varying speeds, and can be in/out of coverage using various wireless technologies? Waiting to upload video from a transport vehicle when it comes into port, the station, or any centralized location is a reactive approach that simply will not do any longer. Transit operations require a more proactive approach today and the ability to constantly know what is going on at any given time on their mobile vehicles, and escalate that information to headquarters, authorities, or law enforcement if needed; which can only occur with real-time monitoring. This is the ultimate question when it comes to collecting, analyzing, and sharing data from mobile vehicles – how to get the video from public transportation vehicles alike to headquarters in real time! Managing video data In order to answer this question, let's get back to basics. The management and nature of video data differs greatly from conventional (IT) data. Not only is video conducted of large frames, but there are specific and important relationships among the frames and the timing between them. This relationship can easily get lost in translation if not handled properly. This is why it's critical to consider the proper way to transmit large frames while under unstable or variable networks. The Internet and its protocols were designed more than two decades ago and purposed for conventional data. Although the Internet itself has not changed, today's network environments run a lot faster, expand to further ranges, and support a variety of different types of data. Because the internet is more reliable and affordable than in the past some might think it can handle anything. However, it is good for data, but not for video. This combination makes it the perfect time to convert video recording to the Cloud! Video transmission protocol One of the main issues with today's technology is the degradation of video quality when transmitting video over the Internet. ITS are in dire need for reliable transmission of real-time video recording. To address this need a radical, yet proven, video transmission protocol has recently been introduced to the market. It uses AI technology and to adapt to different environments in order to always deliver high quality, complete video frames. This protocol, when equipped with encryption and authentication, enables video to be transmitted reliably and securely over the Internet in a cloud environment. One of the main issues with today's technology is the degradation of video quality when transmitting video over the Internet Finally, transportation industry has a video recording Cloud solution that is designed for (massive) video that can handle networks that might be experiencing high error rate. Such a protocol will not only answer the current challenges of the transportation industry, but also make the previously risky Cloud environment safe for even the most reserved environments and entities. With revolutionary transmission protocols, the time is now to consider adopting private Cloud for your transportation operations.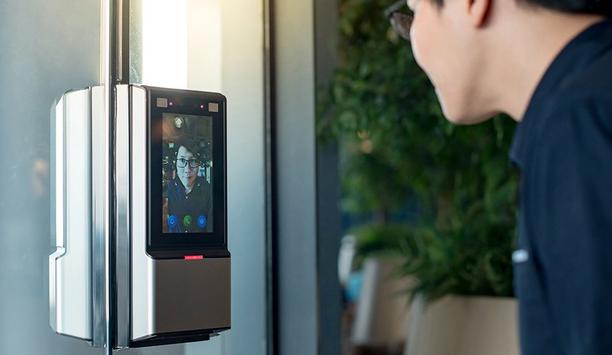 Physical Security in 2021: Post-Pandemic Solutions
In a world forever changed by the coronavirus pandemic, companies worldwide are now expanding their concept of physical security to best safeguard their facilities and employees. Few incidents have had as much of an impact on businesses globally as the COVID-19 pandemic; much of the world is still struggling to contain COVID-19, navigating the lasting effects and exploring what the "new normal" looks like. While some organizations are still engaged primarily in "anywhere operations", i.e. remote work, many organizations are implementing strategic physical security solutions that better protect everyone through the use of video surveillance technology and advanced intelligence capabilities. As this new normal takes hold within the business environment, security strategies will largely be centered around several key initiatives like access control, people counting, occupancy controls, temperature screening, contact tracing, and reducing office touch points. With the use of a video management system (VMS) in the shadow of COVID-19, occupancy data from a VMS can trigger a lockdown and not permit new entrants until the occupancy drops below a certain threshold; this is significantly useful for organizations that have returned to in-person work. But there's a caveat: though many legacy security systems are being re-evaluated to allow for touchless or frictionless access control — a move designed to eliminate the need for employees and visitors to physically touch a surface when using an access control system — upgrading the outdated technologies can be cumbersome and expensive, especially for organizations that had not planned for an interruption like the pandemic. Security contractors will be vital So, what is the solution? Security contractors will play a vital role in helping end-users across a range of vertical markets — large and small — to achieve their goals in the new paradigm. For some, this may mean leveraging existing access control and video surveillance systems with upgrades where needed. For others, an entire overhaul is made possible with budget friendly solutions for businesses to migrate to integrated access control through end-to-end security solutions that tie into existing infrastructures without major disruptions (meaning the organization will never be left vulnerable). Cybersecurity is becoming even more intertwined with physical security There is massive transformation occurring in the security industry, most notably the movement to digitise physical access and integrate it with video management systems and surveillance. This shift means that cybersecurity is becoming even more intertwined with physical security, allowing organizations the ability to correlate the metadata of people's behaviors and activities — a plus point for those looking to remain vigilant against future pandemic-esque business interruptions. Access, video, and audio are converging into consolidated platforms. Due to lower costs and pairings with IP-based, wireless infrastructure, there are infinite solution configurations. IT security requirements are beginning to apply to physical security because of this integrated infrastructure. Multi-factor authentication The security industry is also beginning to see a trend of multi-factor authentication, which is going to dominate in the days to come as it makes solutions more reliable. Most people carry smartphones these days, which have green check communication capabilities that allow easy multi-factor authentication. Costs are going down, and algorithms are getting better, making more people willing to try it. Some new solutions have both the fingerprint reader and a camera for facial biometrics Some new solutions have both the fingerprint reader and a camera for facial biometrics. Cameras and CCD modules cost almost nothing, and they do not have to be super high-end anymore, especially if organizations are doing one-to-one verification. It's not just about security now; it is security, health, and safety. Access control with video, intelligent readers, and credentials is a perfect platform for next generation solutions. Arecont Vision Meagapixel Cameras Improve Image Quality at Pat LaFrieda Meats
The video surveillance system installed incorporates 15 Arecont Vision AV1355 1.3- Megapixel H.264 MegaDome® Cameras Customer Pat LaFrieda Wholesale Meat Company has supplied fresh meat to New York City's restaurants, hotels, banquet facilities and retail outlets for three generations. During the night, butchers process steak, veal, chopped beef and many other products for delivery by 5:30 a.m. each business day, just in time to be on the menu of some of the city's best restaurants. Years of good service and good products have made Pat LaFrieda the number one name in meats distributed to restaurants in New York City. Challenge Pat LaFrieda Wholesale Meat Company recently constructed a new state-of-the-art building in New Jersey. Effectively managing the business to meet strict delivery schedules is a key to the company's success, and with the move to a new location they began searching for a new technology tool to help keep track of delivery vehicles, pallets and boxes – and to provide advanced security. Megapixel solution Pat LaFrieda Wholesale Meat Company called on VisionTec Solutions located on Long Island, New York to design and install a video surveillance system to meet their security and productivity objectives. A supporter of megapixel technology since its initial introduction to market, VisionTec Solutions employs the most advanced technologies to deliver the highest value and mission-critical performance. For this application, they immediately turned to Arecont Vision Megapixel technology. The video surveillance system installed in the new facility incorporates 15 Arecont Vision AV1355 1.3- Megapixel H.264 MegaDome® Cameras and 12 Arecont Vision AV2155 2-Megapixel Day/Night Cameras inside and outside the facility to provide video images with extreme clarity throughout the course of the day. In addition to greater image clarity, the megapixel cameras are able to cover more square footage with fewer cameras versus conventional IP cameras. The megapixel cameras allows management to zoom in on specific areas of live or archived video to see important details such as the words printed on the side of a box. Arecont Vision megapixel cameras are able to cover more square footage with fewer cameras versus conventional IP cameras The Arecont Vision megapixel cameras are networked to a custom-built server and network video recorder (NVR) software by NUUO with 5 terabytes of storage. Arecont Vision collaborates with NUUO and various other NVR and video management system (VMS) suppliers to ensure smooth system operation of Arecont Vision cameras. The system at Pat LaFrieda Meats is monitored on a 46-inch Sharp LCD in the main office, and at two other offices throughout the building. "Arecont Vision cameras were a natural choice for the Pat LaFrieda installation," said Ralph Tisei, President of VisionTec Solutions Corp. "The image reproduction from Arecont Vision far surpasses any other megapixel manufacturer. No other cameras were even considered. On this project, the cameras we used yield many times the video resolution compared to traditional analog cameras." The Arecont Vision Model AV1355 is a 1.3 megapixel H.264 MegaDome® network (IP) camera providing 1280x1024-pixel images at 32 frames per second. Features of the all-in-one integrated camera, lens and IP66-rated dome housing include a 1/2" CMOS sensor and Arecont Vision's MegaVideo® image processing at 80 billion operations per second. The cameras employ H.264 (MPEG 4, Part 10) compression to minimize bandwidth and storage requirements while maintaining real-time image resolution. Capabilities include motion detection, image cropping, region-of-interest viewing and the ability to zoom into an image after it is archived (forensic zooming). Light sensitivity of 0.1 lux at F1.4 enables low-light viewing and recording, and the day/night version of the camera has a motorized infrared (IR) cut filter. For applications requiring even greater resolution, the Arecont Vision AV2155 H.264 network (IP) MegaDome integrated camera, lens and IP66-rated dome provides 1600x1200-pixel images at 24 frames per second and 0.1 lux light sensitivity at F1.4. Megapixel benefit The Arecont vision megapixel solution has already proven its value at Pat LaFrieda Meats. In one instance, the system was used to confirm that a truck delivery invoiced to the company had never been made. "Megapixel technology has been very popular for us," said Mr. Tisei. "On average, megapixel cameras yield four to fourteen times the image quality as conventional cameras. The clarity is spectacular and provides extreme detail for face and license plate recognition." VisionTec Solutions also reports that support from Arecont Vision has been very good. It's not surprising, considering that Arecont Vision was awarded the Frost & Sullivan 2008 Product Award for strategic product innovation and insight into customers' needs worldwide. "The quality of Pat LaFrieda's products are represented every day on the best menus throughout Manhattan," said Chris Sessa, Director of Eastern Sales – North America, Arecont Vision. "We are pleased that a quality conscious company like Pat LaFrieda Meats recognizes the performance and dependability of Arecont Vision megapixel technology and that our products are helping make their business even better."

MESSOA and NUUO to jointly showcase video management solutions at ISC East 2013
The collaborated display will show enhanced image quality and system versatility MESSOA Technologies Inc. will be teaming up with NUUO to make its debut appearance at the upcoming ISC East on November 20 in New York City, USA. The two long-term partners together will showcase intelligent video management solutions that combine superior image quality and system versatility for various applications in front of the crowd. Through the ONVIF open-platform standards and SDK integrations, the NUUO NVR and software, ranging from the Titan Series to the NVRSolo Series, are seamlessly interoperated with MESSOA IP cameras, which include the following models: The PRO Series, 2MP models featuring superior HDTV video quality up to 30fps with H.264 codec support 5MP models delivering maximum detail for large covered areas Traffic cameras, such as 2MP LPR network camera NCH517 and CatchAll Technology embedded SCR505 The NIC900 Series Speed Dome, such as NIC990 featuring 1080p, 20X optical zoom, and WDR capability These models, featuring superior HDTV video quality and low light performance, will be showcased at the stand along with live demonstration. The collaborated display will show customers how they could benefit from the enhanced image quality and the system versatility provided by the two leading brands. Join us in the Big Apple where our sale representatives will be available for discussions on the stand. The NUUO-MESSOA booth will be located at Stand No. 301 in the brand new venue of Javits Center.

Observint Technologies Partners With 3S Vision For Megapixel Cameras And IP Encoders
The partnership with 3S Vision will further expand Observint's portfolio of deeply integrated IP security solutions Observint Technologies has entered into an exclusive agreement to market and distribute 3S Vision megapixel cameras, IP encoders and video surveillance technology in North America. The partnership with 3S Vision further expands Observint's already impressive portfolio of deeply integrated IP security solutions. "Multi-megapixel imaging solutions are quickly becoming the standard for IP-based video surveillance applications. The addition of 3S Vision's comprehensive line-up of megapixel cameras and IP technologies takes Observint Technologies to a new level in our ability to deliver comprehensive system solutions to our growing base of customers," said Mr. Wood. "We are extremely excited about the 3S relationship and look forward to a very successful partnership". Observint Technologies is also excited to announce the launch 3S Vision's new line of 5 megapixel network cameras. Available in a variety of form factors and configurations, the cameras deliver 5 megapixel resolution at 15 fps and 1080p resolution at 30 fps. Features include H.264/MJPEG dual codec and streaming capability; 3D Noise Reduction technology to filter noise in low light; Digital Wide Dynamic Range for enhanced imaging in diverse lighting environments; plus motion detection, tamper detection and privacy masking. The cameras offer exceptional performance, quality and value, with prices starting at $420.00 (MSRP). In addition to these new 5 megapixel cameras, the 3S Vision product line includes a broad range of 2 megapixel cameras and accessories, network PTZ cameras, and IP encoders. 3S Vision video surveillance products are compatible with major VMS platforms including Exacq, Milestone, DIGIOP, Digifort, NUUO, Video Insight (API), Genetec, Geovision, OnSSI and Solstice. Observint will provide sales and technical support for the 3S Vision product line including a nation-wide network of manufacturer's reps, field and inside sales, sales engineers and dedicated technical support. 3S Vision products are available through Observint's growing distribution network, which currently includes BlueStar, CSC, ScanSource, Security Cameras Direct and Supercircuits. "Combining 3S Vision's megapixel cameras and IP solutions with Observint Technologies' extensive sales, marketing and support capabilities represents a great opportunity for both companies." said Jeffery Lee, President and CEO of 3S Pocketnet Technology, Inc. "In addition, Observint's established team of engineering professionals and technology partners can help to accelerate the integration and adoption of 3S technologies in the North American market." 3S Vision products will be on display at ISC West in the Observint Technologies booth (#12087) in Las Vegas, from April 10-12, 2013.
Related white papers
Cloud Video and Smart Cities
Security Investments Retailers Should Consider For Their 2021 Budget
Market Report: Cannabis At A Glance