Bosch Security Camera Brackets
(31)
Browse Security Camera Brackets
Security camera bracket products updated recently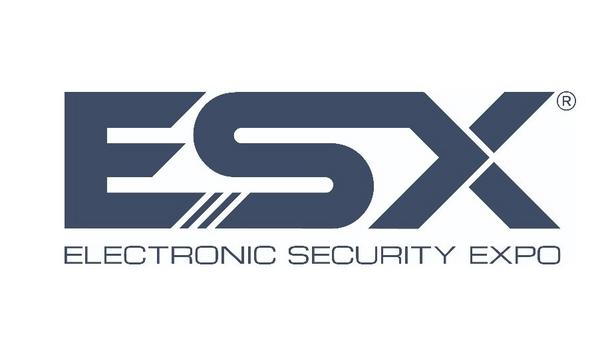 Electronic Security Association Releases The Full Educational Line-Up For Their Upcoming Virtual Experience ESX 2021
The 2021 Electronic Security Expo (ESX), presented by Electronic Security Association (ESA), releases the full educational line-up for its upcoming virtual experience, which will take place online from June 15-17. In addition to the main stage presentations and virtual networking opportunities, the three-day virtual event includes 24+ educational sessions across four tracks, designed specifically for security professionals. Specific business challenge In keeping with the event's theme, 'Security Inspired,' sessions will touch on new technologies and services that empower one and the team to grow their business and remain competitive. Attendees who are looking to address a specific business challenge or opportunity can look to the Solution Sets – a collection of sessions that are tailor-made to deliver relevant insights and actionable guidance that take the business to the next level, including: Sales growth Video monitoring The future is now Customer experience Employee focus Financial performance Process optimization Best possible program Changing competitive landscape The ESX 2021 virtual experience program includes more than 46 speakers representing the entire electronic security and life safety ecosystem from companies, such as Alarm.com, ADT, Bosch Security and Safety Systems, CPI, Loud Security, Rapid Response Monitoring Services, Ring, Stanley Security, and many more. "We're excited to bring our community together next month for best practice and idea sharing, anchored by a stellar speaker and session lineup," said George De Marco, Chairman, ESX. "Now more than ever, it is imperative for security professionals to take advantage of opportunities that drive growth and profitability, improve the customer experience, and prepare them for the future. ESX is focused on providing the best possible program for our community and we're confident that they'll walk away energized and inspired ready to take on today's changing competitive landscape."
Bosch Introduces Flexidome Multi 7000i Camera Family To Deliver Highly Detailed Multi-Directional Overviews
Bosch introduces the new Flexidome multi 7000i camera family offering IR and non-IR models that provide 12- or 20-megapixel resolution to deliver highly detailed multi-directional overviews. These overviews are combined with built-in Artificial Intelligence (AI) to support predictive solutions in wide-area coverage applications such as intersections, public spaces, and retail. Each image sensor, offering 3- or 5-megapixel resolution, runs built-in AI that adds metadata to video feeds to convert video data into actionable insights. It helps customers anticipate unforeseen events and prevent them from happening. Generating valuable insights The cameras offer maximum flexibility since every image sensor can be configured independently with up to 16 video analytics rules, enabling customers to decide what to focus on per scene. The Flexidome multi 7000i cameras offer a unique approach that ensures the cameras support sustainable business practices with remote maintenance, configuration, and device management. Camera trainer, based on machine learning, enables system integrators to tailor IVA to detect objects The cameras' built-in Intelligent Video Analytics (IVA) and camera trainer, both forms of AI, use metadata to add sense and structure to captured video footage. Camera trainer, based on machine learning, enables system integrators to tailor IVA to detect objects or situations that matter most to their customers. These analytics generate valuable insights to support predictive solutions that help operators react before a possible threat or unwanted situation occurs. Automatic person detection These insights can help city planners improve experiences by identifying bottlenecks that compromise the flow of people or cars through public spaces or at intersections. In retail applications, the cameras can deliver insights that help to recognize customer footfall hotspots to inform the positioning of high-margin products to increase sales. All Flexidome multi 7000i cameras offer a single, robust enclosure that houses four independent, high-resolution Automatic Varifocal (AVF) lenses with image sensors offering 3- or 5-megapixel resolution for a detailed multi-directional overview. By using the zoom capability of the lenses, the camera can provide automatic person detection over distances up to 130 meters (430 feet). Balancing uneven exposure The Flexidome multi 7000i cameras offer four image sensors yet have a single IP address The image sensors have a multi-exposure high dynamic range of up to 120 dB reducing shadows and balancing uneven exposure to easily distinguish objects and facial features of pedestrians. All IR models have an integrated 360-degree infrared feature which enables image capture in pitch-dark conditions over a distance of up to 30 meters (98 feet). The Flexidome multi 7000i cameras offer four image sensors yet have a single IP address, only require a single Video Management System license, and can be installed with just one cable. Each of the four image sensors can be independently set up using three-axis movement along a circular track, allowing the capturing of images from practically every angle. This results in maximum convenience, less cabling, shorter installation and set-up time, and therefore reduced costs. Extensive user management The Flexidome multi 7000i cameras are secure by design. They offer a systematic approach centered on a built-in Secure Element hardware with Trusted Platform Module (TPM) functionality, safely storing all certificates and cryptographic keys needed for authentication and encryption. The approach offers extensive user management to ensure only authorized users have access to data, supports a Public Key Infrastructure set-up, and provides software sealing to detect changes in the cameras' configuration settings. The secure element also supports RSA encryption key lengths of up to 4096 bits, ensuring data safety well beyond 2030.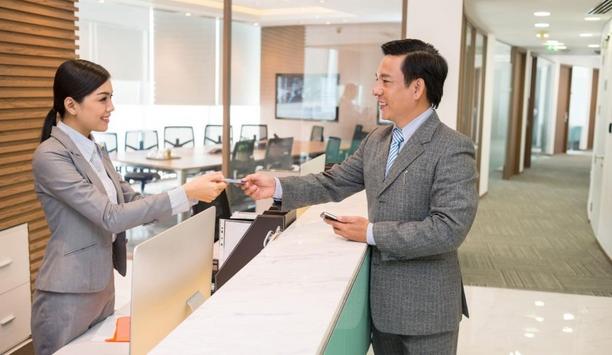 Bosch Releases A Browser Based Visitor Management System To Offer Easy Integration With Access Management System 3.0.1
Effective visitor management must go beyond meeting and greeting visitors who enter the reception area of any business or public building. It must enhance building security, protect facilities and employees, and improve users' and visitors' overall experience. Bosch's just released easy-to-use, browser-based visitor management software offers all the benefits for enhancing the visiting process and integrates seamlessly with the access management system 3.0.1. Visitor management software The user-friendly dashboard of the visitor management software provides receptionists with a quick overview of past and upcoming appointments to help receptionists and security managers to organize their day. They can see the number of expected and checked-in visitors and visitors to check out. Having this information at hand ensures an efficient reception process and a smooth visitor experience. In the onboarding view, receptionists can create, change, and add visitor data and assign pre-defined sets of authorizations such as regular visitor or VIP. This pre-authorization assignment enables visitors to move around the building easily while ensuring that sensitive areas remain protected. Efficient registration process With a streamlined check-in process, a visitor will enjoy a safer more enjoyable visit Thanks to the flexible configuration options, the onboarding view can be adjusted to individual requirements and legal needs, ensuring all necessary data and information can be added to the visitor's profile. Employees can pre-register their visitor via the web-based host view, ensuring receptionists are informed ahead of any visitor for a quick and efficient registration process. Employees complete and save visitor details on the web-based form so the data is readily available to the receptionist. With data entry complete, the receptionist can focus on the most important tasks to complete the visitor registration process such as getting documents signed and taking a photo for a visitor badge. With a streamlined check-in process, a visitor will enjoy a safer more enjoyable visit. Digital signature pad With a self-registration kiosk, first-time visitors can check-in as soon as they arrive, shortening contact and wait times at the front desk. An intuitive user interface at the kiosk enables visitors to manually enter their data or scan a passport or ID. Additional integration options enable a visitor to take a digital photo for a temporary badge and sign required documents on a digital signature pad. Recurring visitors can use the fast check-in option by entering their visitor ID. The kiosk collects data to meet security and safety requirements for an effective way to enhance the visitor management experience.