Delta Scientific Security Barricades
(33)
Browse Security Barricades
Other Delta Scientific products
Barricade products updated recently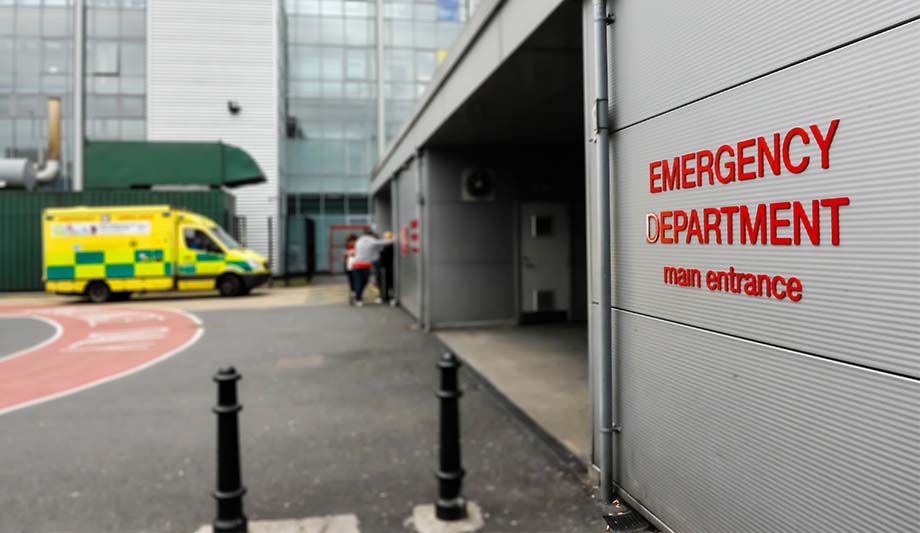 Securing Healthcare Facilities
COVID-19 has sparked a flurry of criminal activity across the country, with a particular increase in petty crimes perpetrated against UK healthcare facilities. Bike theft, slashed ambulance tyres and stolen oxygen canisters are just some of the misdemeanours which have significantly grown in frequency since the coronavirus lockdown began in March 2020. Given the constant, essential work carried out by health services, it's clear the utmost must be done to protect its physical assets, and staff, from physical attack. Fundamentally, it's the responsibility of the facilities managers and specifiers to incorporate and carefully balance physical security strategies around healthcare sites to protect patients, visitors, property and assets. The challenge is that many of these sites are continually increasing in size and complexity to meet the higher demand from the population. Fencing, gates, storage enclosures and access control are part of a solution in securing this service sector to enable it to operate effectively 365 days a year. Effective access control Hospitals are fast-paced environments where life and death outcomes often hang in the balance of only a couple of minutes. Efficient, seamless access is therefore key. All gates and access points around the perimeter must be assessed and considered and these access points should be installed and controlled centrally, or regularly monitored. Fencing, gates, storage enclosures and access control are part of a solution in securing this service sector Consider the types of vehicles that require access; the appropriate solution should ensure that, where necessary, emergency vehicles can get in and out of the site unhindered. Effective design for maximum security If automated gates are specified, underground operators are highly recommended to remove any visible signs of surveillance on display. When designing pedestrian and vehicular access: gates should be DDA (Disability Discrimination Act) compliant. Crucially, the design of fencing and gates must accommodate rapid evacuation and access for emergency services. With regards to the car park, it may require rising arm barriers or bollards to secure it. These solutions control access and separate pedestrians from vehicle traffic whilst protecting different buildings, such as specialist units and emergency wards. Promoting wellness through aesthetics Creating a welcoming environment is a core priority when specifying security options for hospitals. Razor or barbed wire may be effective deterrents to potential trespassers, but they create an intimidating and unwelcoming aesthetic, far removed from the sense of wellbeing these developments should promote. A solution that offers both visual appeal and high levels of security is vertical bar security fencing or welded mesh panels. Both provide strong boundary protection and excellent visibility for surveillance, while offering greater protection than other alternatives. Recreational areas For areas requiring a 'softer' appearance, such as gardens and outdoor recreational areas, timber fencing is an ideal option. Timber has a natural, welcoming appearance and promotes a sense of wellbeing and privacy. As well as offering a pleasing aesthetic, it can also provide a high level of noise protection. This makes it well suited for acoustic fencing, which can improve recreational and recovery areas by protecting them from high levels of noise, transforming them into little oases of calm ideal for recuperation. Outdoor storage areas Hospitals and other medical facilities produce a large amount of medical waste which requires secure outdoor areas and bin stores to hold hazardous materials on-site before they're taken away. Hospitals have a responsibility to ensure these areas are secured using risk-appropriate fencing to avoid potentially dangerous materials getting into the wrong hands. Risk assessments Creating a welcoming environment is a core priority when specifying security options for hospitals Risk assessments are key to ensuring a risk-appropriate solution is installed. For facilities at risk of criminal activity, products accredited by standards including Secured by Design or the Loss Prevention Standards Board's LPS 1175 are proven to reduce the likelihood of crime. It's also best practice to locate storage areas in areas away from climbing aids such as lamp posts or trees. The fence should also be high enough to deter attempts at climbing. There are many effective and easy-to-install options on offer when it comes to specifying security for healthcare infrastructures. It is important that each site is judged individually. Every institution is different and will require a unique plan of security structures to ensure it is safe for all personnel.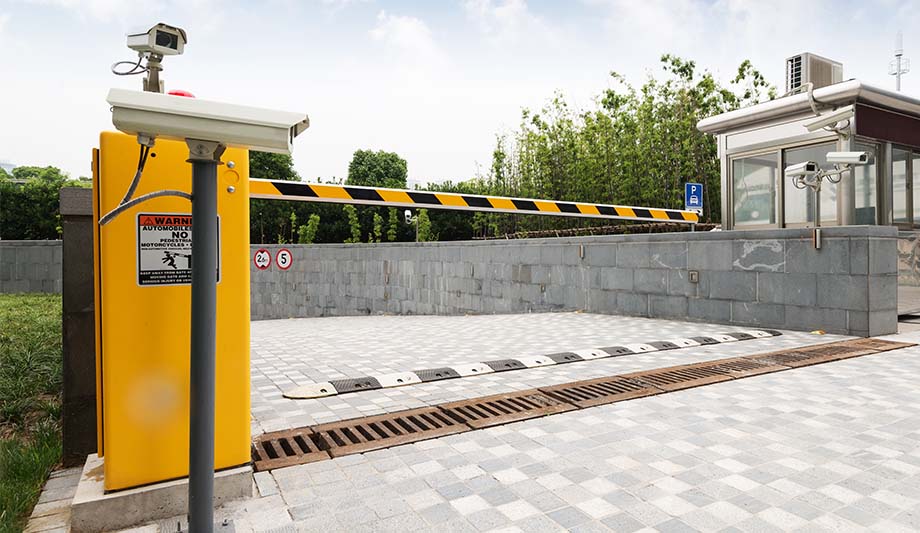 Automatic Gates: Making The Right Investment For Access Control
The experience of the COVID-19 pandemic has made us all more conscious of who is coming and going from our property. Whether it is a family home, business premises or public building, property owners want full control over access for protection and peace of mind. As a provider of access control technologies, we are seeing a growing demand for automated gates with a variety of access control systems. There are a number of considerations that buyers need to make when investing. And as an installer, there is advice that you can offer to help your clients make the right choice for their property. Here are some of the key considerations you'll need to make and discuss with your client. Whomever you buy from, you should be offered more than a simple instruction manual. Electronic locks, magnetic locks and code security In the first instance, you'll need to advise on the type of lock and access control available. Electronic locks release on the operation of the automation system to allow the gates to open. Locks are required for all non-locking (also known as reversible) operators and are recommended for any gate on a multi-user site or any gate over 2.5m. Apply the same logic to an automated gate as you would to a domestic door – for example, you wouldn't fit your front door with a lock on the same side as the hinges or a drop bolt at the hinge end of a manual gate so why dispense with this logic when the gate is automated? Electronic locks release on the operation of the automation system to allow the gates to open There are a number of locks on the market including magnetic locks, drop locks that "shoot" a bolt into the ground and side latching locks. These are all designed for external use. While the gate itself will provide physical security, the customer will want to feel in control of who enters their property, when and for what purpose. Consider access for mail and deliveries, waste disposal and visitors arriving on foot etc. There is a range of options available. Intercom systems will allow the user to vet visitors, keypad entry can allow remote access for visitors with a specific code, remote controls allow an oncoming driver to open the gates without getting out of the vehicle, and a timer control can be used to open or close the gates at certain times of the day. Vehicle detection loops can be installed discreetly under the tarmac allowing the presence of vehicles to exit the gates and prevent closing while obstructed. Sliding gates versus swinging gates There are a number of locks on the market including magnetic locks, drop locks that "shoot" a bolt into the ground and side latching locks Gates can be automated to either swing or to slide open and in the case of swinging gates, the opener may be concealed underground or gate mounted. The most suitable opener for your installation will depend on the space available and the type of gate selected. Concealed underground automation is ideal for highly ornate gates. However, where gates are fully infilled (typical of many timber designs), gate mounted openers are concealed from the front of the gate by the gate leaf and present a cost-effective option. The choice between slide and swing is largely down to space - swing gates require a clear space for their opening arc while sliding gates require space to one or both sides of the gate. Sliding gates are perhaps the best choice where the drive slopes or when drive space is limited, as they use the least space when opening. Voltage Most swing gate and sliding systems are available in 24v or 230v. The 24v systems still need 230v mains power – there is a transformer built into the 24v control panels. Deciding which voltage to use can include a combination of factors such as the material of the gates, the location of the system and the safety features you want. Concealed underground automation is ideal for highly ornate gates With wrought iron gates, the wind can pass through them whereas with fully boarded wooden gates (popular because they give full privacy) the wind has nowhere to go, so they act like sails. For commercial or industrial applications with larger entrances and a heavy gate, you may need 3 Phase 400v power (sliding gates only). Installing gate motors in confined spaces The environment in which you are fitting may well influence which gate and motor you recommend. Will it be in an exposed area which is subject to the elements? Will it be positioned on a slope? Sliding gates are perhaps the best choice where the drive slopes or when drive space is limited Installers have always faced the challenge of installing gate motors in confined spaces. When fitting a pedestrian gate, there is often limited space in which to work – potentially making an installation time consuming and technically demanding. If this is the case for you, consider a gate operator which is designed specifically for installations with limited space for maneuver. An example of this is the E5 compact gate operator. The operator is not only small but has an optional slide lever attachment designed for installations where there is extremely limited space, meaning that just 8cm of the pillar is needed for installation. What's more, improved fixing points and a simple 'hook and fasten' process means assembly is safe, quick and straight forward. Ultimately, you'll be looking for a good quality, reliable product with good service. Work with a supplier that offers more than just a manual. If they are happy to offer training, their time and advice when you buy, the chances are you'll get their support long term.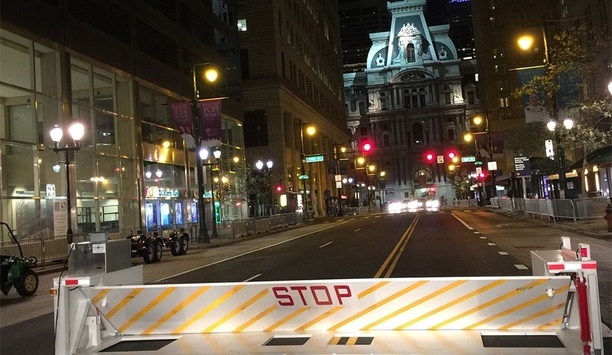 3 Key Security Tips For Public Event Planners
Public spaces in cities and suburbs are important places for community development and promoting outdoor recreation. These areas may include main streets, parks, promenades, band shells and fields. Such locations are often utilized by public event planners for community activities, including summer festivals, wintertime ice skating rink installations, music concerts and art fairs. As the year drew to a close, holiday and Christmas markets as well as major New Year's Eve events, presented cities with constant public event security needs. The public nature of these events increases risks of incidents with high-speed vehicles that put attendees in danger. Fortunately, there are three ways for public space managers to prevent casualty-causing collisions and further promote the use of local public areas. Developing An Effective Action Plan When strategizing how to react to an alert, think about what time of the year and time of day the event is occurring It is important to have a plan developed before an incident or accident occurs. Warning systems, utilizing doppler radar and digital loop technologies, alert guards to abnormal vehicle velocity changes in the surrounding area. Managers of public areas should organize a meeting with public safety authorities and local agencies to discuss what must immediately occur when a high-speed vehicle is approaching a public event. When strategizing how to react to an alert, think about what time of the year and time of day the event is occurring. Having such a reaction plan in place combines technology and strategic planning to ensure everyone is on the same page to effectively target a threat and promote overall event safety. Securing Public Areas Ideally, there will be no need to implement a well-conceived action plan. After all, taking preventive measures to secure public areas where events take place is important to keep people safe from accidental vehicle collisions and intentional attacks. Protect attendees by clearly separating pedestrian and vehicle locations using security devices such as – Barricades Portable barriers Bollards Install Guard Booths Avoid the risk of vandalism and theft, making sure people are safe when walking back to the cars at night by keeping parking areas illuminated with flood lights. Install guard booths with employees who monitor activity in the parking area and who are prepared to react if an alert is triggered. Furthermore, prevent accidental collisions by clearly marking the parking area with informative warning signs and using barricades to direct traffic. These three tips can be used by public area managers to promote security at the next community event. Additionally, the technologies used to secure an event can also be used as infrastructure for year-round security. Installing gates that shut when the public space is closed or using aesthetically pleasing bollards are steps any public area manager can take to promote community safety.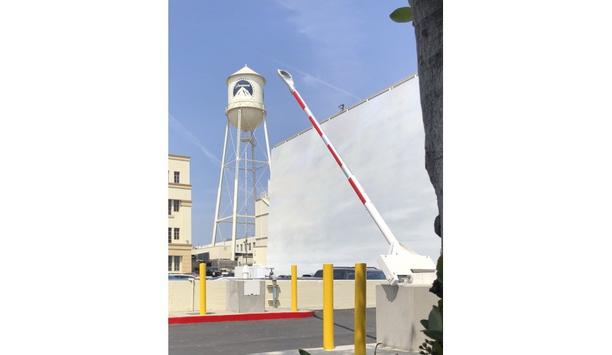 Delta Scientific Achieves The Milestone Of Completing Ten Thousand Job Contracts
Delta Scientific, the manufacturer of counter-terrorist vehicle control systems used in the United States and internationally, announces that they have reached a milestone in achieving job number 10,000. That translates to over 9,800 wedge barricades, 1,100 gates, 5,300 beam barriers, 23,000 bollards and thousands of traffic spikes and gate arms. The first order was entered into the system in 1974 for what is now the Sabre Tooth Traffic Control with Tire Spikes that enforces 'One Way' traffic flow for parking facilities or other single direction vehicle lanes. Best possible product solutions Delta has been fortunate to be on the receiving end of several large contracts throughout their history. In August of 1998, Delta Scientific announced an $8 million order to produce barrier systems for United States embassies around the world. In June of 2004, it received a $25 million order from the U.S. Air Force and, in August of 2010, garnered a $19 million order to supply counter-terrorist vehicle barricades for the Forward Operating bases in Afghanistan. From our first days, it has always been the goal of Delta Scientific to help supply our clients" "From our first days, it has always been the goal of Delta Scientific to help supply our clients with the best possible product solutions that meet their vehicle access control application needs," affirms David Dickinson, president of Delta Scientific. "For instance, if one of our products doesn't match the exacting security needs of the client, we will create a new product that does and produce it on budget and on time. We will then add it to our inventory of available products for all." Perimeter security applications As a result, Delta Scientific Corporation has become the pioneer manufacturer of vehicle access control equipment with over 260,000 square feet of production facilities. Recognized as the industry innovator, with a bounty of patents, more than 40,000 Delta systems protect people and property in over 130 countries around the globe. Delta Scientific has now proudly conducted 65 live full-scale crash tests. "Delta Scientific is the de-facto solution for perimeter security applications. We are the trusted brand in the industry," states Greg Hamm, vice president of sales and marketing. "With spare parts stocked and ready to ship daily, you can be assured that your Delta systems will always be operational. Delta's technicians are available for installation and maintenance services as well as email and phone consultation. Product reliability, customer service and innovation are the standards that set Delta apart from the competition."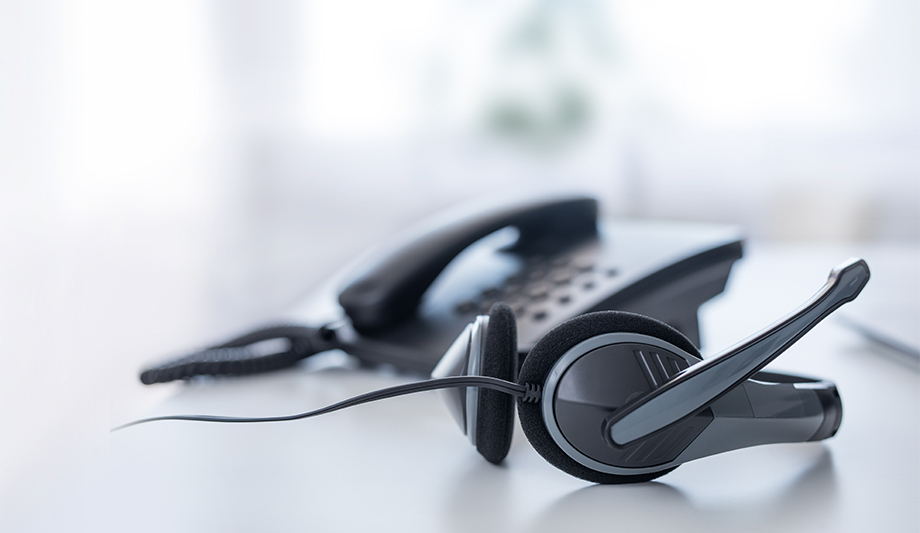 What Is The Role Of Manufacturers In Providing After Sales Support?
Traditionally, dealer-installers and/or integrators provide the front line of support to end user customers after a sale. Because integrators assemble and provide the "solution" – often using products from multiple manufacturers – they are most familiar with the total system and can troubleshoot any problems. However, manufacturers may be better equipped to deal with specific problems after a sale and also to provide a variety of resources to end-users. It's a delicate balance, and the best approach may be dependent on the product or even the market. We asked this week's Expert Panel Roundtable: What is the role of manufacturers in providing support to end user customers after the sale?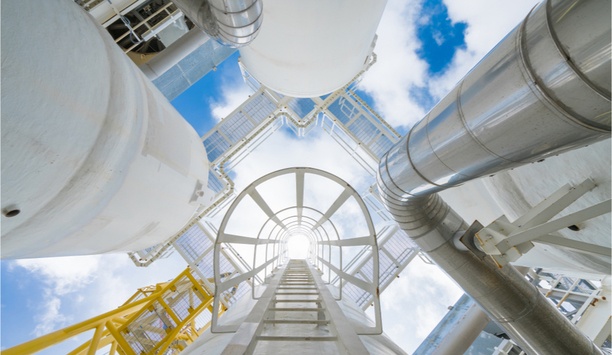 What Are The Security Challenges Of The Oil And Gas Market?
Protecting the oil and gas market is key to a thriving economy. The list of security challenges for oil and gas requires the best technology solutions our industry has to offer, from physical barriers to video systems to cybersecurity. We asked this week's Expert Panel Roundtable: What are the security challenges of the oil and gas market?
Related white papers
Automatic Vehicle Identification: State Of The Industry 2020
How Plate Reader Technology Increases Your Perimeter Security
Featured white papers
Security Investments Retailers Should Consider For Their 2021 Budget
Download
Cyber Security and High Security in a Business Integrated World
Download
Market Report: Cannabis At A Glance
Download