ABLOY Access Controllers
(2)
Browse Access Controllers
Access control controller products updated recently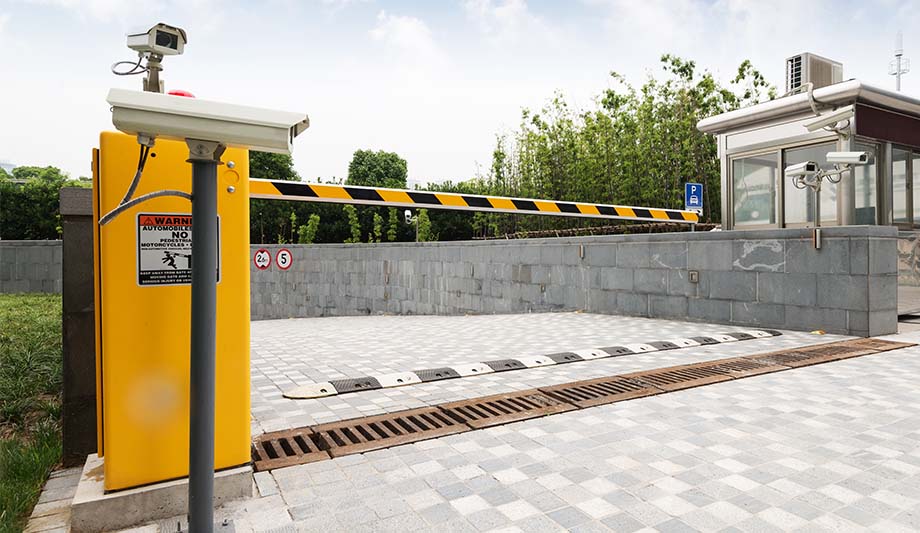 Automatic Gates: Making The Right Investment For Access Control
The experience of the COVID-19 pandemic has made us all more conscious of who is coming and going from our property. Whether it is a family home, business premises or public building, property owners want full control over access for protection and peace of mind. As a provider of access control technologies, we are seeing a growing demand for automated gates with a variety of access control systems. There are a number of considerations that buyers need to make when investing. And as an installer, there is advice that you can offer to help your clients make the right choice for their property. Here are some of the key considerations you'll need to make and discuss with your client. Whomever you buy from, you should be offered more than a simple instruction manual. Electronic locks, magnetic locks and code security In the first instance, you'll need to advise on the type of lock and access control available. Electronic locks release on the operation of the automation system to allow the gates to open. Locks are required for all non-locking (also known as reversible) operators and are recommended for any gate on a multi-user site or any gate over 2.5m. Apply the same logic to an automated gate as you would to a domestic door – for example, you wouldn't fit your front door with a lock on the same side as the hinges or a drop bolt at the hinge end of a manual gate so why dispense with this logic when the gate is automated? Electronic locks release on the operation of the automation system to allow the gates to open There are a number of locks on the market including magnetic locks, drop locks that "shoot" a bolt into the ground and side latching locks. These are all designed for external use. While the gate itself will provide physical security, the customer will want to feel in control of who enters their property, when and for what purpose. Consider access for mail and deliveries, waste disposal and visitors arriving on foot etc. There is a range of options available. Intercom systems will allow the user to vet visitors, keypad entry can allow remote access for visitors with a specific code, remote controls allow an oncoming driver to open the gates without getting out of the vehicle, and a timer control can be used to open or close the gates at certain times of the day. Vehicle detection loops can be installed discreetly under the tarmac allowing the presence of vehicles to exit the gates and prevent closing while obstructed. Sliding gates versus swinging gates There are a number of locks on the market including magnetic locks, drop locks that "shoot" a bolt into the ground and side latching locks Gates can be automated to either swing or to slide open and in the case of swinging gates, the opener may be concealed underground or gate mounted. The most suitable opener for your installation will depend on the space available and the type of gate selected. Concealed underground automation is ideal for highly ornate gates. However, where gates are fully infilled (typical of many timber designs), gate mounted openers are concealed from the front of the gate by the gate leaf and present a cost-effective option. The choice between slide and swing is largely down to space - swing gates require a clear space for their opening arc while sliding gates require space to one or both sides of the gate. Sliding gates are perhaps the best choice where the drive slopes or when drive space is limited, as they use the least space when opening. Voltage Most swing gate and sliding systems are available in 24v or 230v. The 24v systems still need 230v mains power – there is a transformer built into the 24v control panels. Deciding which voltage to use can include a combination of factors such as the material of the gates, the location of the system and the safety features you want. Concealed underground automation is ideal for highly ornate gates With wrought iron gates, the wind can pass through them whereas with fully boarded wooden gates (popular because they give full privacy) the wind has nowhere to go, so they act like sails. For commercial or industrial applications with larger entrances and a heavy gate, you may need 3 Phase 400v power (sliding gates only). Installing gate motors in confined spaces The environment in which you are fitting may well influence which gate and motor you recommend. Will it be in an exposed area which is subject to the elements? Will it be positioned on a slope? Sliding gates are perhaps the best choice where the drive slopes or when drive space is limited Installers have always faced the challenge of installing gate motors in confined spaces. When fitting a pedestrian gate, there is often limited space in which to work – potentially making an installation time consuming and technically demanding. If this is the case for you, consider a gate operator which is designed specifically for installations with limited space for maneuver. An example of this is the E5 compact gate operator. The operator is not only small but has an optional slide lever attachment designed for installations where there is extremely limited space, meaning that just 8cm of the pillar is needed for installation. What's more, improved fixing points and a simple 'hook and fasten' process means assembly is safe, quick and straight forward. Ultimately, you'll be looking for a good quality, reliable product with good service. Work with a supplier that offers more than just a manual. If they are happy to offer training, their time and advice when you buy, the chances are you'll get their support long term.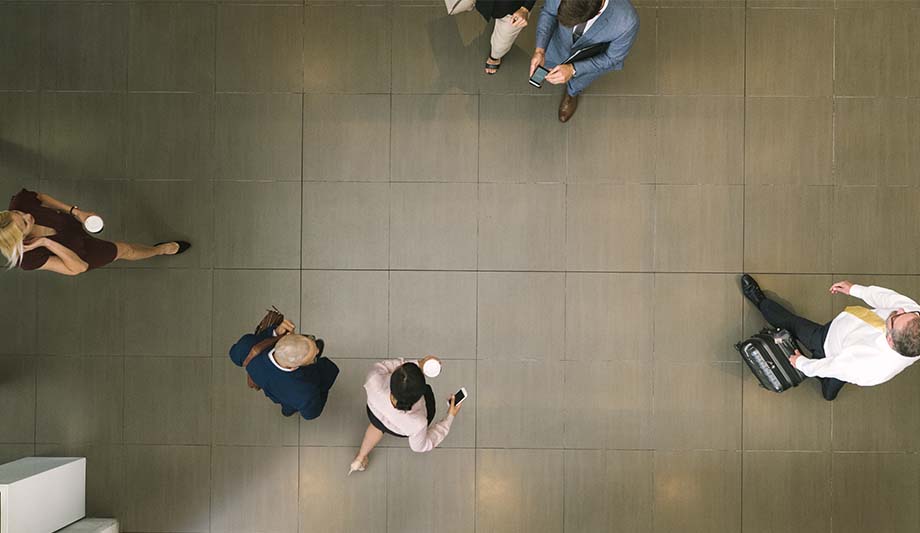 4 Ways To Keep Your Workplace Protected From COVID-19
The unprecedented global impact of COVID-19 has taken its toll on all of us, but as cases of the virus thankfully recede, employers are now forced to confront how they can enable a safe return to work for employees. For many employers, this means they will have to carry out a COVID-19 risk assessment, redesign workspaces to maintain social distances, carry out more frequent cleaning, manage the transmission risk and find alternatives to touch-based security devices. Protecting workplace occupants in any emergency requires preparation and clear communication. This is especially critical in a health crisis involving an infectious disease. These are some of the essential best practices that could help organizations reduce the impact on their employees and operations during this pandemic. 1. Use a visitor management system With a visitor management system, organizations have a single source of real-time and historical insights into who is, or was recently, in the workplace. This is especially important because of the need to perform contact tracing should anyone in the organization show symptoms of COVID-19, meaning everyone they have been in contact with needs to be contacted and asked to isolate. Yet still, first impressions are made at the front desk or lobby, where the visitor experience needs to be a positive one. At the same time, though, any emergency event requires that there be strict control over who is entering the workplace. This policy also needs to be clearly communicated to visitors. Doing this minimizes risk to visitors as well as the workforce. In addition to delivering a high-quality visitor experience, the ideal visitor management system must: Enable organizations to meet regulatory compliance mandates and facilitate check-in at a self-service kiosk to minimize wait times. Customize the visitor experience to support specific security needs, such as accelerating and simplifying check-in or requiring additional security pre-checks. Automate compliance as it relates to visitor access rules with historical visit reports. 2. Pre-check questions at visitor registration kiosks Organizations can strengthen security at the registration kiosk using a flexible, enterprise-grade visitor management system to add visitor sign-in steps. This has proven successful in the past when used to control the spread of infectious disease during an outbreak. An example of this is a U.S. children's hospital which managed to reduce facility infection rates by 25 percent over a two-year period using a commercial, off-the-shelf physical identity and access management (PIAM) solution from HID Global. The solution provides two particularly important capabilities that can be used by organizations to protect their workplace from the uncontrolled spread of an infectious disease: Enhance visitor registration policy with additional mandatory questions to help identify any visitors who may need other screenings. Extend the visitor registration kiosk with a mandatory pop-up asking further questions during visitor check-in. 3. Understand who has visited your workplace Successful controlling the spread of infection throughout a facility requires the ability to automatically maintain an auditable trail of activity. This can be done using an enterprise-grade visitor management system that makes it easy to retrieve historical visit reports. This provides a timeline of who was in the workplace, and when they were there. Key features include: A single dashboard providing useful visitor insights at your fingertips. Historical reports that provide visitor details including location and contact information, all in compliance with General Data Protection Regulation (GDPR) and other privacy regulations. 4. Clearly communicate how infection risks can be reduced Global organizations must actively communicate with visitors and employees on the outbreak of infectious diseases and follow best practices outlined by the World Health Organization (WHO). Here are several things organizations can do in this area to help maintain a safe and healthy workplace: Re-enforce and communicate WHO best practices with guideline posters in the front lobby and throughout the workplace. Add posters that also encourage regular and thorough washing of hands. Encourage everyone to cough or sneese into their shirt sleeve in their flexed elbow or cover their mouth and nose with a tissue. Encourage everyone to keep a relatively safe distance from each other and use alternatives to handshakes when saying hello. Organizations must contend with a variety of workplace challenges during the outbreak of an infectious disease. These challenges can be solved with best practices that include a comprehensive visitor management system that automates critical check-in policies and maintains an auditable trail of visitor activity.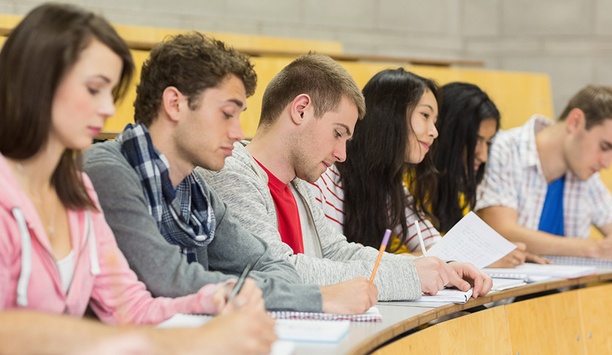 The Intersection Of Education And Fire And Security
Protecting against fire and security risks is an essential aspect of life for people and across all sectors. However, there is an increasing expectation and demand on fire and security providers, in areas such as education. The securitisation of our world paired with the rapid speed of communication and news updates means that young people especially have the potential to be more aware of potential dangers and threats to their own safety and the safety of those around them. Education institutions are large and sometimes sprawling sites that present considerable fire and security challenges. From Kindergartens to Colleges Each education site brings distinct challenges, with differing facilities and specialties, as well as the need to maintain the capacity of students, teachers and lecturers to study, learn and teach at the high level expected.Each education site brings distinct challenges, with differing facilities and specialties While some schools and universities are based in urban areas with a mix of heritage and high rise buildings, others are sprawled across green open spaces. Some of these sites have specialised sporting facilities, while others may be focused on engineering or scientific study, with costly technical equipment. Kindergartens and primary schools have their own unique requirements. Parents expect the highest safety standards, while schools require safety in addition to efficient facilities management. The demographic of these institutions is predominantly young children, who are often unaware of or only just learning about fire safety and personal safety. This creates a huge vulnerability and an added onus on teachers to keep their students safe. Facial recognition at West Academy of Beijing In response to this need, Chubb China upgraded the closed-circuit television (CCTV) system for Western Academy of Beijing (WAB) focusing on elevating video content analytic features, including maximised CCTV monitoring, automatic police calling, and a smart search solution. Complementing this, a facial recognition system capable of finding the exact location of a student on campus within 30 seconds was added, aided by real-time remote gate operation. This integrated and advanced system resulted won the "High Quality Educational Technology Suppliers for School" award for the WAB project at the 2019 BEED Asia Future Oriented Construction of Universities and Schools Seminar. This award recognizes outstanding solution design and project execution. Parents expect the highest safety standards, while schools require safety in addition to efficient facilities management Awareness remains important at university As students graduate from kindergarten, primary school, junior and senior school, they become more aware of fire safety, relevant dangers and how to protect themselves. Unfortunately, external dangers remain. There are particularly high stakes for university campus facilities managers The safety of students in a university environment is also critical. It is often the first time young people live away from their family home and have the independence of adulthood. For this reason, there are particularly high stakes for university campus facilities managers. In the eventuality of a fire, students could be at great risk and, beyond the immediacy of physical harm, this can have serious ramifications for the reputation of an educational institution. Integrated solutions Integrated solutions must be nimble and adapted to a range of site types including campus residences, recreational areas, open spaces and lecture theatres. Chubb Sicli recently identified and overcame these challenges through the installation of a full suite of fire safety and security equipment and services at Webster University Geneva. Established in Switzerland in 1978, Webster University Geneva is an accredited American university campus that offers programs in English to students interested in undergraduate or graduate-level education. Located in the Commune of Bellevue, just a few kilometres from Geneva's central station, the campus of Webster University Geneva includes five buildings in a park-style atmosphere. Full fire and security audit Chubb Sicli provided Webster's fire extinguisher maintenance for over 25 years. This business relationship led to a full fire and security audit that identified the need for updates to the university's security installation. The initial audit showed several improvements to the university's security profile were needed.The challenge was to create and provide an effective and interconnected fire and security solution The challenge was to create and provide an effective and interconnected fire and security solution, enhancing the security of the student population and its ever-evolving needs. This included complete fire detection and intruder alarms for all five buildings, upgrades to existing CCTV systems, new video surveillance equipment and an automated fire extinguishing system in the kitchen areas. In addition to this integrated system solution, Webster University required access control for all main entrances, with the requirement that all documentation to be made available in English, because Webster is an American company. Customized solution Chubb Sicli's quality, capability, and security expertise provided a customized solution for the unique educational establishment. Not only was the solution both tailored and integrated, the approach and planning were based on audit, fire extinguisher and emergency light maintenance, fire detection, intrusion detection, access control, video surveillance and Fire Detection. Through dedicated and integrated fire safety support, Chubb provides students and families peace of mind and security. From the moment a young child enters the education system, Chubb's diligent and effective surveillance and fire safety systems work to prevent and protect, offering a new kind of 'end-to-end' service for education systems around the world.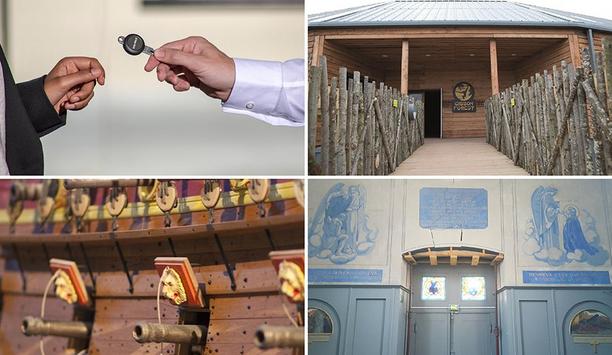 CLIQ® Access Control Solution From ASSA ABLOY Helps Secure Museums, Shopping And Indoor Leisure Sites
Places of leisure, where one spends one's downtime, are public by design. Unlike a bank vault or power plant, they actively invite visitors. One can't just lock them down and hope no one turns up. Equally, to ensure user and property safety, access must not be a free for all. Managing risk - separating authorized from unauthorized people and locations - is part of every site manager's daily routine. Intelligent locking makes this workload a whole lot easier. Intelligent keys combine the powerful features of electronic access control with the convenience and familiarity of mechanical keys. In hugely diverse leisure settings across Europe, they already help managers do more with less. Everyone treasures their leisure. The right access solution can help one do it safely without putting a burden on those responsible for one's security. We treasure our leisure. The right access solution can help us do it safely without putting a burden on those responsible for our security. Controlling access to outdoor sites and visitor attractions Obviously, for many leisure attractions, wired electronic security is not an option. Locations may be remote - far beyond the reach of mains electricity. Assets themselves may be outside. Thankfully, cabling is not essential for effective intelligent access control. Robust, battery-powered locking, backed by intuitive admin software one can access from anywhere, matches or exceeds the functionality of traditional wired access control. Padlocks built to withstand climate extremes integrate within one's system exactly like standard interior locks. Intelligent electronic key systems are also budget friendly. Making the switch from mechanical security is not an all-or-nothing decision. The best intelligent key systems let one roll out gradually, as needs evolve and budgets allow. For example, the Llyn Brenig Reservoir and Visitor Center in Wales attracts tens of thousands of tourists every year. Both mechanical and electromechanical locking protect a site which houses critical infrastructure and watersports facilities - with disparate security needs. Here electromechanical locking brings long-term cost savings to site owners Welsh Water, because locks no longer need to be changed when keys are lost. Permissions are simply deleted from the system software. In 2015, Twycross Zoo launched a £55 million, two-decade development plan. High on the agenda was a new intelligent key solution to replace a mechanical master-key system which was labor-intensive to administer. The new system's flexibility has put zoo security managers in full control of their site. Only staff with the necessary authority and training can access animal enclosures. Carrying one programmable key able to open doors, windows and padlocks makes the security team's rounds easier It's simple for system administrators to issue time-defined user keys. These can permit vets or zookeepers access to enclosures for a specific time period outside regular hours - for example, in an emergency. When the period expires, the key no longer works and site integrity is automatically restored. Access control in the museum sector When Edvard Munch's painting "The Scream" was stolen from an Oslo museum in 1994, thieves left a note which read: "Thanks for the poor security". Securing museums - open spaces with priceless contents - presents one of security's biggest challenges. Around 50,000 artworks are stolen every year, according to some estimates. Adding further complexity, many museums are located within historic properties. The building itself may be integral to the attraction - and come with strict heritage protections. Any new locking installation must make minimal mess. For this reason, wireless is increasingly the preferred choice. Wireless access systems based on robust, key-operated locking, rather than cards and other keyless credentials, combine a familiar technology (the metal key) with the intelligence to keep staff and collections safe. Carrying one programmable key able to open doors, cabinets, windows and padlocks makes the security team's rounds easier. It also minimizes the number of keys in circulation - with obvious security benefits. Companion software makes key tracking straightforward: one always knows who exactly is carrying credentials, can refine or amend those permissions quickly and order a full audit trail on demand. And these locks are discreet enough to maintain the property's appearance. Museum access control in action London's Design Museum needed access control designed to protect high-value assets and exhibits. Devices here protect a contemporary site with three galleries, a restaurant/café and an events space, with 100 permanent staff and hundreds (sometimes thousands) of daily visitors. The building has multiple door sizes and must meet British Standards compliance. Installation was easy and wire-free, because encrypted electronics inside CLIQ locks are powered by the standard batteries Electromechanical locks now control access through 56 doors, forming part of a security ecosystem which incorporates traditional mechanical locks, too. Using intuitive management software, security managers ensure every staff member accesses only the right areas. Contractors are issued with temporary programmable keys, which saves time formerly wasted escorting them around the building. The system the Design Museum chose - CLIQ® from ASSA ABLOY - also enables integration with third-party cloud-based solutions, for control via a single, central management interface. The delicate balance between protecting a precious building and guarding its contents sets a major challenge. Security and access control must be "subtle, but ever present," according to one former moderator of the Museum Security Network. Invasive installation, showy or inappropriately designed devices and components cannot be considered. This was the checklist facing France's Musée Maurice Denis: the museum is inside a listed 17th-century monument, so they turned to CLIQ access control technology for a solution. Drawing on extensive experience in the heritage sector, ASSA ABLOY delivered security without disrupting the building aesthetic. Installation was easy and wire-free, because encrypted electronics inside CLIQ locks are powered by the standard batteries inside every programmable key. No further power supply is needed at the door. Around 70 robust, hard-wearing cylinders and padlocks now secure doors and windows inside and outside the main building; waterproof padlocks protect CCTV camera housing on the exterior. Every employee receives access to relevant areas via a single CLIQ key, which administrators program with only the appropriate permissions. Insurance compliance is another major concern in the heritage sector. Indeed, insurers for 17th-century warship Vasa demand Sweden's highest level of locking: Class 3. Yet the Vasamuseet's access system must also allow 1.2 million annual visitors to move around freely, while keeping exhibits safe. To upgrade an existing mechanical system, around 700 interior door cylinders were equipped with CLIQ Remote electromechanical technology. Museum staff used to carry heavy chains with ten or more keys. Now facility managers can amend the access rights of everyone's single CLIQ key at any time, even remotely, using the CLIQ Web Manager. It's easy to issue contractors such as carpenters with access rights scheduled to end automatically as soon as their work is complete. Security for shopping and indoor leisure sites The electronics inside CLIQ locks are powered by the standard battery inside every key, not mains electricity According to one study completed two decades ago, one spends 87% of one's time indoors. The number is probably higher now - and includes a huge chunk of one's leisure time. Large retail multiplexes like Festival Place in the UK are a popular destination. Here over 170 shops, a cinema, sports center and restaurants have an ever-changing roster of permanent staff, cleaners and out-of-hours contractors. Every person requires secure entry on demand. The public also needs open access for 18 hours every day. Yet a single lost mechanical key could become a security problem for all users and tenants. Installing 100 CLIQ electromechanical cylinders drastically cut the burden of mechanical key management. Now, cleaners and maintenance workers carry an intelligent key which unlocks specific doors for a pre-defined time period. Using simple online admin software, site managers can immediately de-authorize and reissue a lost key or amend any key's permissions. Generating a comprehensive audit trail - who accessed which lock, and when - takes a couple of mouse clicks. CLIQ also cuts Festival Place operational costs. The electronics inside CLIQ locks are powered by the standard battery inside every key, not mains electricity. Installation was wireless, a huge saving on potentially expensive electrical work. At Festival Place and wherever one gathers to enjoy leisure - indoors or outside - CLIQ enables easy access control for all openings with just a simple, single, programmable key. To learn how you can put CLIQ® intelligent key technology to work in agile, flexible, secure public services, download a free introductory guide at https://campaigns.assaabloyopeningsolutions.eu/eCLIQ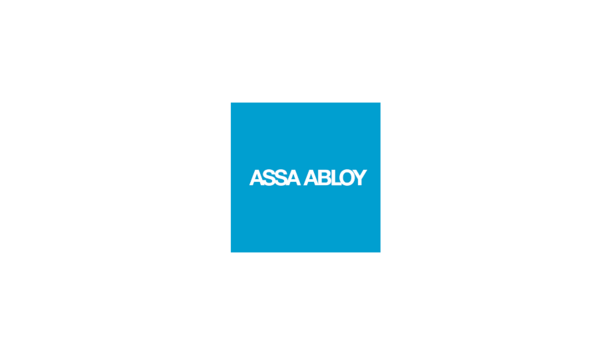 ASSA ABLOY Announces The Acquisition Of Technology Solutions Provider FocusCura
ASSA ABLOY has signed an agreement to acquire FocusCura, a provider of technology solutions for senior care in the Dutch market. FocusCura has developed a software platform, which in combination with other products and technology services, enables elderly care organizations to focus on care. "I am very pleased to welcome FocusCura and their employees into the ASSA ABLOY Group. FocusCura is a strategic technological addition to the ASSA ABLOY Group. The company will reinforce our current offering within Senior Care and will provide complementary growth opportunities," says Nico Delvaux, President and CEO of ASSA ABLOY. Digital solutions for care providers "FocusCura is a true innovator in digital solutions for care providers and senior people. The FocusCura offering is a good fit with our solutions in Phoniro and together we will continue to support people to stay independent for longer and live enriched lives," says Christophe Sut, Executive Vice President and Head of Global Technologies business unit Global Solutions. FocusCura was founded in 2003 and the main office is located in Driebergen-Rijsenburg, Netherlands. The acquisition will be dilutive to EPS from start. The acquisition is expected to close during the third quarter of 2020.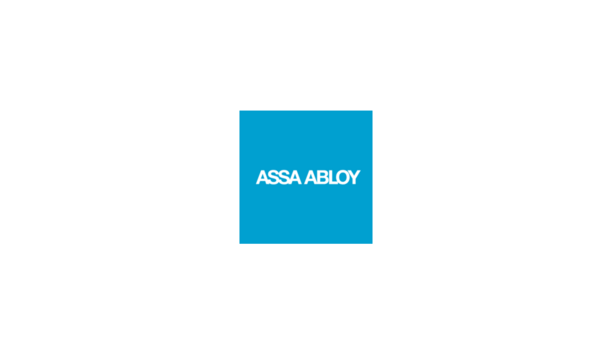 ASSA ABLOY Announces Agreement With FAAC Group For Sale Of Certain Agta Record And Businesses
ASSA ABLOY has entered into binding agreements with Italy based FAAC Group for the sale of certain agta record and ASSA ABLOY businesses, as part of the commitments to address the competition concerns of the EU Commission in connection with the acquisition of the Swiss company agta record (the "Divestiture"). The divested business includes the agta record operations in the Netherlands, Austria, Hungary and Slovenia, as well as the ASSA ABLOY automatic pedestrian door business in France and the UK. In addition, agta record´s high-speed door business located in France is also included. Fulfilling EU Commission requirements The divested business had a turnover in 2019 of approximately EUR 93 million, representing about 20% of total initial added revenue. The selling price for the Divestiture is EUR 100 M on a cash and debt-free basis. The Divestiture is subject to customary closing conditions and is expected to close during the third quarter of 2020. The acquisition of agta record is expected to be closed during July 2020 after all remaining closing conditions and the EU Commission requirements have been fulfilled. Additional information, particularly with regard to the closing of the acquisition of agta record and to the subsequent tender offer by ASSA ABLOY on the remaining agta record shares, will be communicated as soon as possible.
Related white papers
OSDP Is The Strongest Access Control For Your Business
Is Your Access Control As Effective As You Think?
The Role Of IT In Physical Access Control