MAXxess Access Control Softwares
(3)
Browse Access Control Softwares
Access control software products updated recently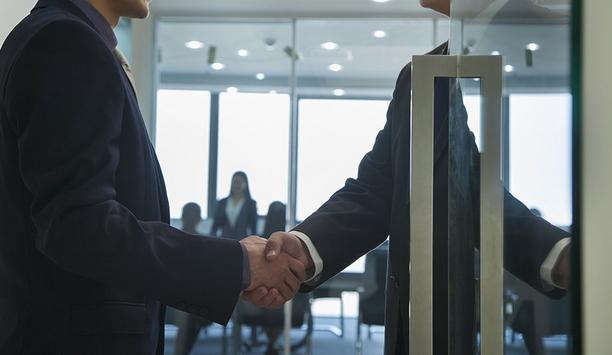 Thermal screening: The Technology That Will Lead Us Out of Lockdown
Across the world, the impact of the current pandemic has majorly disrupted how we function in our everyday lives, as a society, and the ways in which we do our jobs. Throughout, our personal safety and wellbeing, as well as that of our families, neighbours and colleagues, has been paramount - and adapting our day-to-day lives to meet social distancing measures has been a learning curve for us all. As we start to reassemble normal life, precautionary measures will continue to be put in place to achieve the universal aim of mitigating the spread of the virus as much as possible. As different countries reach new stages of this process, some parts of the world continue to live and work in lockdown, while some are beginning to open up. This means governments, as well as businesses and organizations, will need to think beyond one-way systems and sanitation stations to contain the risk of infection as more people begin to return to the outside world. Tracing the spread of COVID-19 Of course, this will need to be driven by higher-level support from leaders in government, healthcare and technology to develop innovative ways of tracking and tracing the spread of COVID-19. From contact tracing solutions, to self-reporting apps and thermal screening cameras – governments and businesses across Europe have a new responsibility to seek and reinforce the most effective ways to ensure people's safety. These measures are particularly pertinent to those reopening their doors as lockdown eases, and those returning to a daily routine of commuting to and serviced office spaces. As more and more people begin to move through public and commercial areas, we will rely more on technology to run in the background to ensure safety and wellbeing is monitored - much like that of the everyday CCTV camera. Thermal temperature screening cameras One piece of technology that we can expect to see as more commonplace is the thermal temperature screening cameras and monitoring system. An example of this kind of device, is D-Link's recently launched all-in-one, intelligent fever screening kit – which includes a dual-lens thermographic camera, blackbody calibrator, as well as integrated management software. Governments, as well as businesses and organizations, will need to think beyond one-way systems and sanitation stations to contain the risk of infection The premise of temperature screening cameras like this one, is to harness thermal imaging technology coupling it with AI to identify if a person is experiencing elevated temperatures, and raise the alarm automatically when someone at risk of spreading is detected. To monitor the progression or depletion of COVID-19, technologies such as AI facial recognition will play an important role in mitigating the risks of the virus spreading. Thermal cameras that use AI can easily capture and manage employee's temperature and stop their entrance if a fever is detected. For this reason, such devices are normally installed in a doorway or entrance to a building to quickly detect and identify those displaying symptoms before entering a building. This type of surveillance will be detrimental to the management of COVID-19 in the world of a 'new normal' – as companies feel their way out and learn as they go along with people's health and wellbeing continuing to be center of the mind. Just as lockdown has had an impact on physical as well as mental health, so too will the adjustment to living life post-pandemic. Not only in getting used to and dealing with the emotional and mental pressures of life on the 'outside' as they leave lockdown, but they also face the very real risk of contracting the virus and the worries they may have of spreading it. Appropriate installation of temperature screening Companies and organizations have a responsibility in these times to play a supportive role towards employees, such as allowing them to continue working from home until they feel comfortable to work in an office setting. Equally, as restrictions ease, employers have a duty to make the workplace a safe place that is able to uphold the wellbeing of staff, which is where, as we wait for a vaccine, we must make use of the available technology. However, in the case of the thermal camera, in order for it to deliver effective results, it must be installed appropriately. To support this, we have outlined some key points to consider when deploying a temperature screening camera here: Choose a solution that features a blackbody calibrator – a vital part for any temperature screening device. A blackbody calibrator is the basis for accurate calibration of infrared thermography devices and allows the device to accurately detect a fever. Check for facing windows or doorways and heat sources such as radiators as these increase the risk of stray heat or cold sources throwing off readings according to the ISO standard associated with this type of equipment Be wary of weather and changes in climate as the device will need time to acclimatise – in order for readings to be clear individuals coming in from outside must wait five minutes before being screened When mounted, the camera must face individuals head-on and in parallel with their face to capture the inner eye area which is crucial for temperature reading Consider an option using AI which will automatically recognize individuals based on photos in the system Check applicability and legality of temperature screening cameras before deploying There's a long way to go before life will fully return to normal. In the meantime, and to help everyone along the way, it's essential that the right measures are in place to protect the physical and mental wellbeing of those we are responsible for. For anyone who is exploring options, know that there is help out there to provide guidance and expertise on the solutions that will be right for you and your business - now, as we go through the remainder of lockdown, and as we slowly move back into everyday lives.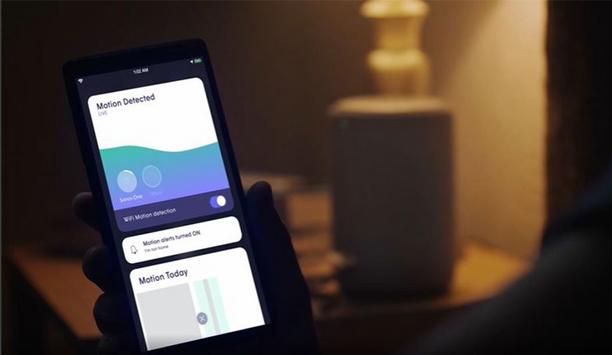 Wireless Technology Is Transforming Motion Detection
Motion detection is a key feature of security systems in residential and commercial environments. Until recently, systems have relied heavily on closed circuit television (CCTV) and passive infrared (PIR) sensors, which both require significant investment and infrastructure to install and monitor. Developments in wireless technology are increasing home security possibilities. Few years ago, these developments led Cognitive Systems to discover that the wireless signals surrounding oneself can be used to detect motion. Known in the wireless industry as WiFi sensing, this technology brings many benefits that other motion detection solutions have not been able to provide. The working of WiFi sensing At Cognitive Systems, the company has used WiFi sensing technology to develop a motion detection solution called WiFi Motion™, which measures and interprets disruptions in RF signals transmitted between WiFi devices. When movement occurs in a space, ripples in the wireless signals are created. WiFi Motion interprets these ripples and determines if an action, such as sending a notification, is needed. Enabling this functionality in a space is incredibly simple. With a software upgrade to only one's WiFi access point (or mesh router), motion sensing capabilities are layered into one's WiFi network. Existing connected WiFi devices then become motion detectors without detracting from their original functions or slowing down the network. Using artificial intelligence (AI), WiFi Motion establishes a benchmark of the motionless environment and learns movement patterns over time, which could be used to predict trends. This allows unusual movement patterns to be detected with greater accuracy while decreasing the potential for costly false alerts. WiFi Motion requires no line-of-sight or installation WiFi sensing and other home monitoring solutions All of these capabilities are made possible by WiFi sensing and together create a motion detection system that provides unparalleled accuracy, coverage, privacy and affordability compared to other solutions on the market. PIR integration is far more complex and imposes electronic and physical design restrictions compared to WiFi sensing. In terms of placement, PIR systems are difficult to install, requiring line-of-sight and a device in every room for localization. WiFi Motion requires no line-of-sight or installation and is also a scalable solution compared to PIR. Much like cameras, PIRs can only cover so much space, but WiFi Motion can cover the entire home and even detect motion in the dark and through walls, without adding additional devices to the home. WiFi Motion detects less distinguishing context than cameras and microphones, but more context than regular PIR sensors for the perfect balance of privacy and highly accurate motion detection. Privacy solution While cameras have been the security solution for years, WiFi Motion offers a more affordable solution that can rival the privacy and coverage capabilities of even the most high-end cameras. With such a wide coverage area, one might think that WiFi sensing infringes on privacy, but actually, the opposite is true. With WiFi Motion, the contextual information collected cannot be used to identify a specific individual, unlike cameras which can clearly identify a person's face or microphones, which can identify a person's voice. It is different from other smart home security options that use cameras and microphones because it only senses motion using WiFi signals - it doesn't "see" or "listen" like a camera or microphone would. This provides opportunities for added security in spaces where privacy might be a concern and installing a camera may not be a comfortable solution, such as bathrooms and bedrooms. The data collected is also anonymized and highly encrypted according to stringent industry privacy standards. Existing connected WiFi devices then become motion detectors Additional WiFi sensing applications Since WiFi sensing technology requires no additional hardware or subscription fees, it is much more affordable than other motion detection solutions. It can be used as a standalone solution, or it can be easily layered into more complex systems. This ease of integration, scalability and relatively low cost brings a lot of potential for various applications. Motion detection can trigger other smart devices in the network to turn lights on or off In eldercare, for example, WiFi sensing can be used to help seniors live comfortably in their homes for as long as possible. With the increasing aging population and high costs associated with care homes, the market for this application is considerable. Caregivers can use an app to monitor movement in their loved one's home and be alerted about unusual movement patterns that could indicate a concern. For smart homes and other environments that have a network of smart devices, the artificial intelligence (AI) component of the technology allows for improvements to automated features. Motion detection can trigger other smart devices in the network to turn lights on or off or make adjustments to the temperature in a room. Security for the commercial sector For office buildings and other commercial properties, it is easy to see how all of these features could be scaled up to offer a highly accurate and cost-effective motion sensing and smart device automation solution. Cognitive Systems is closely involved with the development of WiFi sensing technology, working with various industry groups to establish standards and help it reach its full potential. WiFi Motion is merely the tip of the iceberg in terms of motion sensing possibilities, but its applications in the world of security are undeniably compelling. It is an exciting time for the wireless industry, as one works with stakeholders in the security space to explore everything this technology can do.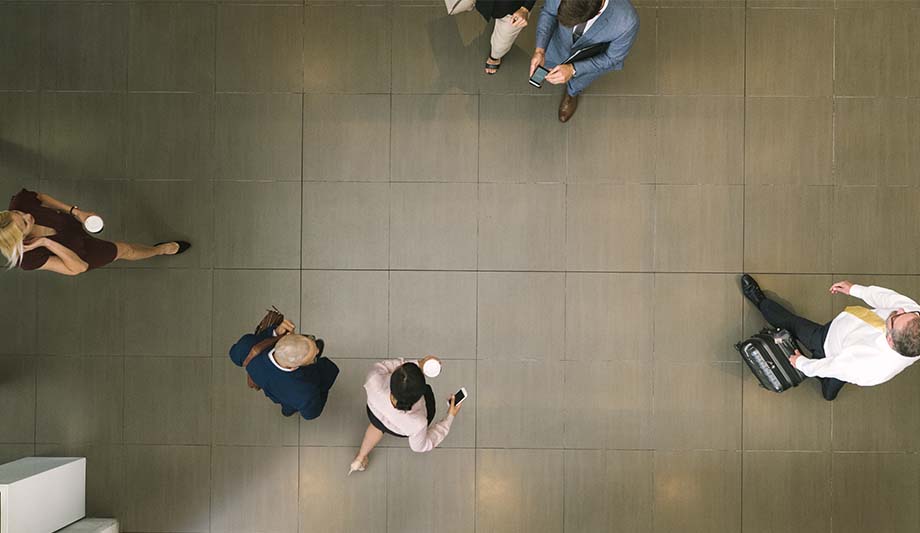 4 Ways To Keep Your Workplace Protected From COVID-19
The unprecedented global impact of COVID-19 has taken its toll on all of us, but as cases of the virus thankfully recede, employers are now forced to confront how they can enable a safe return to work for employees. For many employers, this means they will have to carry out a COVID-19 risk assessment, redesign workspaces to maintain social distances, carry out more frequent cleaning, manage the transmission risk and find alternatives to touch-based security devices. Protecting workplace occupants in any emergency requires preparation and clear communication. This is especially critical in a health crisis involving an infectious disease. These are some of the essential best practices that could help organizations reduce the impact on their employees and operations during this pandemic. 1. Use a visitor management system With a visitor management system, organizations have a single source of real-time and historical insights into who is, or was recently, in the workplace. This is especially important because of the need to perform contact tracing should anyone in the organization show symptoms of COVID-19, meaning everyone they have been in contact with needs to be contacted and asked to isolate. Yet still, first impressions are made at the front desk or lobby, where the visitor experience needs to be a positive one. At the same time, though, any emergency event requires that there be strict control over who is entering the workplace. This policy also needs to be clearly communicated to visitors. Doing this minimizes risk to visitors as well as the workforce. In addition to delivering a high-quality visitor experience, the ideal visitor management system must: Enable organizations to meet regulatory compliance mandates and facilitate check-in at a self-service kiosk to minimize wait times. Customize the visitor experience to support specific security needs, such as accelerating and simplifying check-in or requiring additional security pre-checks. Automate compliance as it relates to visitor access rules with historical visit reports. 2. Pre-check questions at visitor registration kiosks Organizations can strengthen security at the registration kiosk using a flexible, enterprise-grade visitor management system to add visitor sign-in steps. This has proven successful in the past when used to control the spread of infectious disease during an outbreak. An example of this is a U.S. children's hospital which managed to reduce facility infection rates by 25 percent over a two-year period using a commercial, off-the-shelf physical identity and access management (PIAM) solution from HID Global. The solution provides two particularly important capabilities that can be used by organizations to protect their workplace from the uncontrolled spread of an infectious disease: Enhance visitor registration policy with additional mandatory questions to help identify any visitors who may need other screenings. Extend the visitor registration kiosk with a mandatory pop-up asking further questions during visitor check-in. 3. Understand who has visited your workplace Successful controlling the spread of infection throughout a facility requires the ability to automatically maintain an auditable trail of activity. This can be done using an enterprise-grade visitor management system that makes it easy to retrieve historical visit reports. This provides a timeline of who was in the workplace, and when they were there. Key features include: A single dashboard providing useful visitor insights at your fingertips. Historical reports that provide visitor details including location and contact information, all in compliance with General Data Protection Regulation (GDPR) and other privacy regulations. 4. Clearly communicate how infection risks can be reduced Global organizations must actively communicate with visitors and employees on the outbreak of infectious diseases and follow best practices outlined by the World Health Organization (WHO). Here are several things organizations can do in this area to help maintain a safe and healthy workplace: Re-enforce and communicate WHO best practices with guideline posters in the front lobby and throughout the workplace. Add posters that also encourage regular and thorough washing of hands. Encourage everyone to cough or sneese into their shirt sleeve in their flexed elbow or cover their mouth and nose with a tissue. Encourage everyone to keep a relatively safe distance from each other and use alternatives to handshakes when saying hello. Organizations must contend with a variety of workplace challenges during the outbreak of an infectious disease. These challenges can be solved with best practices that include a comprehensive visitor management system that automates critical check-in policies and maintains an auditable trail of visitor activity.
ExcelRedstone To Deploy Maxxess eFusion Integration At Square Mile's First Residential And Hospitality Development Project
ExcelRedstone is implementing an ambitious integration project, using Maxxess eFusion technology, at the first high-rise residential and hospitality development in the City of London for many years. Currently under construction, the £300m 43-story One Bishopsgate Plaza development will see security and building management technology operating seamlessly together in a setting that includes both new-build and listed conservation area structures. As well as having 160 new private apartments, when completed the development will include a 237-bed five star Pan Pacific Hotel, a public plaza and a Pacific Ballroom, promoted as the Square Mile's first dedicated banqueting venue. ExcelRedstone selected eFusion for the project because of the flexibility it allows, enabling rapid integration, off-the-shelf, with a wide choice of security, safety and business-critical technologies. Umbrella management system "The customer wanted a seamless, single interface that allows front of house guest services to be linked to back of house functions and give the highest operator efficiency and enhanced customer experience," says Matt Salter, Director, ExcelRedstone. eFusion provides an umbrella management system for an expanding choice of preferred technologies With its modular, building block approach, eFusion provides an umbrella management system for an expanding choice of preferred technologies for commercial, hospitality and mixed-use settings, including guest check-in, reservation & visitor management, access control, surveillance, and building systems. In use, eFusion drives efficiency and eliminates gaps in security by removing the need for operators to continually switch between systems. Video management system Two of the most important technologies being integrated by eFusion at One Bishopsgate Plaza are the full-featured, Oracle Hospitality Opera property management & guest service system, and a 266 door ASSA ABLOY wireless electronic locking solution. ExcelRedstone is also using eFusion to integrate Zenitel IP intercoms, a KONE elevator system, and the building management (BMS) system using the BACnet protocol, which will enable estate managers to optimize energy efficiency based on usage and occupancy. The eFusion integration also allows a more flexible approach with the surveillance system - for example, making it easy to use a choice of Axis cameras, with specialist mounts, in the listed conservation areas of the site, integrating them with over 350 Mobotix fixed lens and panoramic cameras through the highly-secure Wavestore video management system (VMS). Networking and AV systems ExcelRedstone is also responsible for networking and AV systems at the development The surveillance and other security systems will be monitored live from two separate control rooms, one for the hotel and one for the wider estate. As well as integrating these and fitting out the control rooms, ExcelRedstone is also responsible for networking and AV systems at the development. "Our engineers are pre-staging the entire system off-site," explains Salter. "This is allowing us to test everything in advance and to reduce packaging waste and environmental impact on site. It also lets us work more efficiently, in step with the ongoing construction schedule, floor by floor." Providing secure solutions One Bishopsgate is the latest of a growing number of mixed-use developments - including hotels, retail, office and residential complexes - to use eFusion to streamline security, safety and facilities management. "We are seeing a growing trend towards automation and centralized management, and the solutions being deployed at these locations are increasingly sophisticated – but that doesn't mean they have to be complex," says Lee Copland, Managing Director EMEA, Maxxess. "Quite the opposite in fact. By keeping things simple and integrating off-the-shelf with the widest choice of technologies, Maxxess is providing secure solutions that are easier to install and to use than traditional alternatives."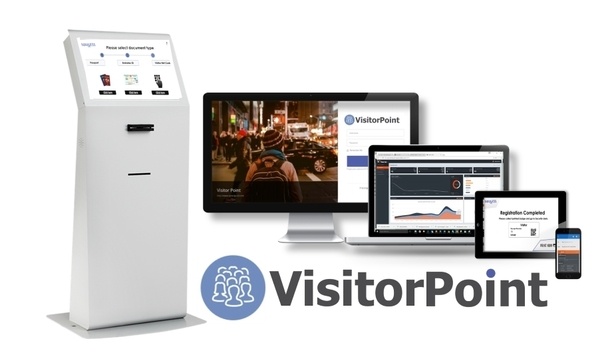 Maxxess To Exhibit Smart Hospitality Access Control And Visitor Management Solutions At Intersec 2019
Maxxess will be at Intersec 2019 showcasing its latest advances in corporate risk reduction, improved people management and smarter hospitality access solutions - including new releases in its popular eFusion and Ambit solutions. eFusion Security Management The latest version of the VisitorPoint module within the eFusion security management platform will be showcased, offering a host of new streamlined functions for efficient people and visitor management. Harnessing current advances in cloud computing and mobile communications, VisitorPoint is being used at premises from hotels and campuses to corporate headquarters. It allows the whole process of visitor management to be streamlined in a way never previously possible. For example, it lets guests' phones be used as access credentials, making it a perfect alternative to room keys in the hospitality sector. Compatibility of the VisitorPoint system with ASSA Abloy Hospitality products has proved to be particularly popular with hotels. VisitorPoint System VisitorPoint is also ideal for busy hotel reception teams who need to keep across who is entering the premises VisitorPoint is also ideal for busy hotel reception teams who need to keep across who is entering the premises. With the latest version of VisitorPoint, users can easily view pre-registered visitors in advance; manage and sign-in large groups in seconds; book meeting rooms; manage visitor car parking; and automate notifications and messaging. Now organizations can go even further in streamlining their people and diary management processes, thanks to integration with Outlook and Google calendars. A new VIP feature allows automatically tailored welcomes for specified guests and/or groups; and a QR Scan App allows visitors and VIPS to be immediately verified. In addition, a new, sleek self-service kiosk will be unveiled at the show, which is ideal for positioning in hotels and high-end corporate lobbies. Open-Technology Systems Integration Meanwhile, with its versatile, open-technology software eFusion is proving a practical alternative to costly or complex conventional PSIM solutions. It offers the advantages of a modular, building block approach and gives users the freedom to integrate, customize and adapt their security systems to meet both current needs and emerging risks. Ensuring compatibility with leading surveillance, intruder, access and fire detection systems, eFusion now supports more than 60 off-the-shelf integrations and several important additions are confirmed for the show. These latest integrations include Jaquies IP intercom hardware; the mobile phone app GuardPoint; and the Metra locker system hardware. "For users who want control and better value from their security investments, eFusion with its expanding choice of integrations is the ideal management platform", says Lee Copland, Managing Director, Maxxess EMEA. Smart, Open Infrastructure The eFusion platform allows legacy systems to be transformed into a smart, open infrastructure and extends the life of equipment" "The eFusion platform allows legacy systems to be transformed into a smart, open infrastructure and extends the life of equipment. Our technology is proving particularly popular because it gives users all the advantages of advanced PSIM without the associated cost or complexity." eFusion can be easily scaled from one site to multiple sites globally and it can connect stand-alone systems for easy upgrades such as retro-fits with existing hardware. Network Monitoring For Public Safety Also on show, Ambit allows security controllers to communicate directly with both individuals and groups and to monitor the safety of everyone on site (or on multiple sites), for example employees, residents, visitors, or contractors. Now Ambit users will benefit from direct notification of a wide range of risks thanks to a new integration with the NC4 incident alert service. NC4 monitors risks and issues alerts in real time, covering potential threats ranging from terrorist incidents to weather events, from civil disruption to cyber-attacks. With this new integration, as N4C alerts arise they will be filtered by proximity/relevance and directly sent to Ambit users. Lone Worker Monitoring Visitors to the Maxxess stand will also learn how Ambit's latest life-saving technology comes with a choice of applications tailored to the user's needs. For example, it can allow lone-worker monitoring; courtesy communications and remote escorting after-hours; panic alarm features; and individualized messaging during incidents. It can help security teams co-ordinate and work more effectively with emergency responders too as well as improving the efficiency of day-to-day operations. We are well positioned to further capitalize on major infrastructure projects across the region such as hotels and leisure" With new customers and projects including Bluewater Island, TAJ Hotel & Residences JLT Dubai, TAJ Hotel & Palace on Palm Jumeirah, the Emirates Nuclear Energy Corporation, Emirates Flight Catering Extension, the Jewel of the Creek and Yahsat, 2019 will be an exciting year of growth for Maxxess in the Middle East. Maxxess Expands Middle East Reach "We are well positioned to further capitalize on major infrastructure projects across the region such as hotels and leisure. The demand for increased operational efficiencies across the MENA region has seen many organizations look to automate tasks and at the same time mitigate against the potential for human error. This is evident in the demand we're seeing for streamlined visitor management, the elimination of keys and better optimized workforces across security and facilities management functions.", said Lee Copland, Managing Director, Maxxess EMEA. He adds, "And as real-world applications for artificial intelligence become a reality, we are continuing to collaborate with our world leading video surveillance partners to bring these advanced analytics into the eFusion platform. Meanwhile, we will continue to support our customers in complying with revised fire and safety codes and new security regulations." MAXxess Expands European Sales Team
John Sayer, recently appointed to European Technical Sales Manager for MAXxess SystemsJohn Sayer has been appointed European Technical Sales Manager for MAXxess Systems.John is a seasoned security industry professional with specialist access control knowledge acquired over a twenty-year career which includes ten years with Johnson Controls, where he was European Access Control Product Manager and nine years with Cardkey.Commenting on John's appointment, Lee Copland, Managing Director of MAXxess Systems Europe said: "We are delighted to have John join our team. There are tremendous sales opportunities throughout Europe for our highly competitively priced netEDGE IP access control product as well as for our powerful integrated security management software modules. John's expertise will enable him to evaluate and appoint new dealers as well as provide the highest level of pre and post sales technical support to our existing customers."
Related white papers
Automatic Vehicle Identification: State Of The Industry 2020
How Analytics Engines Mitigate Risk, Ensure Compliance And Reduce Cost
11 Considerations For Embedded System RFID Readers
Featured white papers
Building A Safe Ecosystem For Visitors Post COVID-19
Download
Smart Security Cameras: Excellence in Retail
Download
5 Reasons To Integrate Mobile Technology Into Your Security Solution
Download