MAXxess Access Control Softwares
(3)
Browse Access Control Softwares
Access control software products updated recently
The Retail Industry: Securing Life After Lockdown
For bricks and mortar retailers, there's no going back to how it was anytime soon. Even before the COVID-19 pandemic and economic crisis, they had been fighting a fierce battle against online shopping and significant e-commerce players. The high street has done a pretty good job of evolving over the years. From its humble beginnings in the late 19th century to its boom in the late 20th, it's constantly adapted to meet changing consumer needs. The risk to retail But, it's now reported to be at risk. Sales and footfall started to dwindle decades ago. The dawn of internet shopping in the mid- 2000s saw numbers drop even more dramatically. Indeed, we have heard and seen reports repeatedly on 'the death of the high street.' Footfall went down to virtually zero, thanks to this year's nationwide lockdown Making matters worse, footfall went down to virtually zero, thanks to this year's nationwide lockdown. Even Primark, the international 'hero of the high street,' saw their average £650m in weekly sales nosedive to nothing without an online presence. But there is light at the end of the tunnel. Primark for one came back fighting, and is now expected to hit £2bn by the end of the year. "After a period of store closure, we are encouraged by the strength of our sales," it's owner AB Foods said in its latest trading update. And continued: "In the latest four-week UK market data for sales in all channels, Primark achieved our highest-ever value and volume shares for this time of year." The threat of new restrictions As we come to a 'pivotal point' in the fight against COVID, with threats of new restrictions, it's time to think about what the next generation of our high streets will look like. The current crisis gives us some clues: it's local, it's data-driven and it's tech-enabled. Crucially, it's proven to work. The digital high street One of the biggest changes the high street has had to adjust to is the digital revolution. New technologies have massively disrupted the way we spend. 82% of consumers now shop online, compared with just 53% ten years ago, with more than half of people aged 65 and over saying they shop online. Age is no longer a barrier. That's meant that not only have in-store sales dropped, but shopping patterns have become erratic and harder to predict. From opening times to managing stock and staff – everything has had to adapt. We had to pivot quickly to create an online model The issue was exacerbated over lockdown, as consumers had little choice but to shop online. Digital retailers struggled with resources to fulfill orders, case in point was the endless wait times for supermarket delivery slots. But together, we managed to evolve. As nimble businesses, we had to pivot quickly to create an online model that could operate in conjunction with traditional stores, either via click and collect or similar operatives. And now, we are reaping the rewards. Countless high street pubs and restaurants are now allowing customers to order online and finding ways with new openings to take orders online and deliver a table service. It's undoubtedly an adjustment, and one that will be easier for some to make than others – but those that can establish an omnichannel presence now will be in a strong position for the future. Online versus the high street Historically, in-store has come second to online for a lot of retailers: even those with omnichannel strategies tend to treat the in-store experience like something of a second-class citizen. Now's the time to change that. The new online stores that have popped up are unlikely to go anywhere, even once lockdown ends. Their success is proof that getting online and in-store more aligned is an opportunity for, not a threat to, the high street. There needs to be the removal of the 'physical versus online experience' for brands, and instead blend the two together, which is made possible through mobile technology. Digital transformation grants a huge opportunity for traditional retail. And no better an example than Amazon, the poster child of online retail. Amazon had previously acknowledged the value of a physical retail channel and had opened physical locations for its books and fresh produce business streams. In August 2020, post COVID-19 lockdown, it has continued with its plan to open thirty physical stores in the UK. High street trends Alongside digital, many trends that were perhaps bubbling under the surface of the retail high street have now made their way to the forefront of securing the new landscape. Sustainable shopping has been accelerated by the crisis. In the last couple of years, retailers' attention has shifted to focus on making their supply chain and working practices eco-friendlier and socially responsible. Lockdown and our post-retail experience has seen a call for shopping and supporting our local businesses Lockdown and our post-retail experience has seen a call for shopping and supporting our local businesses. Shoppers are more engaged with their local high street now and visiting it more than ever before. Motivated by the instinct to protect their local community. Data has also been key to the new high street. This works both ways, as shoppers are now more informed and in control than ever before. The power of smartphones and increased data coverage has lead to simple but powerful capabilities, like being able to run a price comparison quickly and conveniently. Since a majority of consumers now operate with the 'mobile mindset', gone are the days when they will settle for what's available. Surviving in this new world To survive in this new world, data can support creations of compelling omnichannel experiences. It can help to build loyalty based on customer values, wants and needs. And, it allows ways for retailers to understand how customers are moving around the high street to better predict their requirements. Data proves a holistic view of how, where and when customers spend. Knowing where consumers spend time in store and in which department, demonstrates an understanding of their interests and purchasing choices. Knowing these preferences, creates the foundation for any great customer experience. The technology-led high street In theory, with so many different opportunities for the high street, it is not the strongest or the most intelligent who will survive but those who can best manage change. To deliver in practice, retailers need to lay the foundations for more efficient operations, to meet consumer demands quickly, efficiently, and cost (and time) effectively. Technology arguably holds the key to the challenges of raising standards. And it's in small ways that it can make a difference. For example, instead of keeping customers waiting while members of staff hunt for a charged-up tablet device to look for stock levels or product information, an automated retail asset management solution means this essential knowledge is right at hand. Even seemingly simple processes can be automated to deliver service and improved business efficiency. For example, on average, it takes staff members six minutes to find a key or working device. That is equal to 42 minutes in productivity time every week for each employee, which can cause losses of up to £40,000 a year. This is where an effective key management system minimizes downtime and cuts unnecessary costs. Traka is supporting businesses, including Primark and leading department stores, to implement new strategies for the critical control of access to key and equipment, enabling more effective use, and in turn quicker customer response times. Asset management solutions With a fully automated asset management solution in place, valuables such as keys, cash trays, stock and equipment (e.g. handheld scanners) can be monitored and maintained. A full audit trail with real-time reporting means retailers can see exactly who has removed which device, when it was taken and when it has been returned. This results in staff becoming more accountable and equipment being utilised more efficiently, eliminating the need for arduous and costly manual administration. Reshape the bricks-and-mortar infrastructure and breathe new life into the high street By streamlining processes and effectively protecting business assets, Traka supports in-store retail in their ambition to becomes a ripe opportunity to "innovate, delight and create stronger ties with customers." And become an integral touchpoint in the future of commerce, helping retailers to adapt to the new retail landscape. In summary, there's the opportunity to reshape the bricks-and-mortar infrastructure and breathe new life into the high street. The industry needs future-focused visionaries who can provide a fresh perspective and reinvigorate bricks-and-mortar retail in the years to come, utilising tools available to them to enhance their proposition to the new post-lockdown consumer.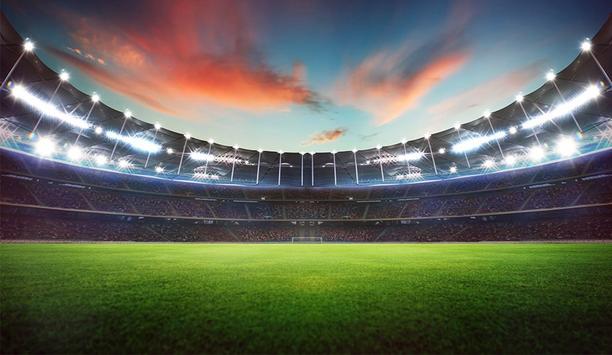 The New Marriage Between AI and Stadiums
Stadiums around the world are still paralyzed from the effects of COVID-19. Fans and spectators in masses have been absent from stadiums since April and there doesn't seem to be a concrete plan on how or when they'll be able to return to near capacity. The NBA recently opted to form a bubble philosophy concept in Disney's facilities, although it's been a relative success, it's also been a $200 million temporary solution. This then begs the question: How long can stadiums survive like this without spectator's present? History tells us that stadiums, venues and sport recover from disasters, so what can stadiums do to speed up the process? This is the catalyst for AI to be integrated on mass level to stadiums around the world. AI is the answer AI's role in getting fans and spectators back is huge, through capabilities such as: Social Distance Monitoring Crowd Scanning/Metrics Facial Recognition Fever Detection Track & Trace Providing Behavioural Analytics Technologies such as IREX.ai is now working alongside National Leagues, Franchises and Governing Bodies to implement AI surveillance software into their CCTV/surveillance cameras. This is now creating a more collaborative effort from the operations team in stadiums, rather than purely security. Stadiums around the world are still paralyzed from the effects of COVID-19 AI surveillance software such as IREX.ai when implemented into the surveillance cameras can be accessed by designated users on any device and on any browser platform. Crowd metrics Arming stadiums with AI-powered surveillance tools can detect crowd metrics such as "people counting" and "group statistics". This ensures stadium personnel can monitor social distancing with precision, accuracy and immediately. Alerts can be set up throughout parts of the stadium to alert senior staff members when overcrowding can appear with real time videos, analytics and photos to their hand-held device, such as a smartphone. Fever detection Thermal cameras have been implemented throughout facilities including stadiums and are helping assist to spot people with elevated temperatures. What IREX.ai implements is an alert system, coupled with facial recognition of any individual(s) that read an elevated body temperature. This alert system then provides security and health officials with a photo of the individual with the elevated body temperature, meaning staff can react quicker to the situation prevent this individual from entry. Pandemic monitoring by facial recognition Thermal cameras have been implemented throughout facilities including stadiums and are helping assist to spot people with elevated temperatures Through facial recognition, staff members will be able to locate individuals through simply uploading a photo. It has never been easier to find a person of interest. With masks becoming an everyday part of society, facial recognition has come under scrutiny regarding the accuracy when a mask is worn. Irex.ai still maintains a 96% accuracy with individuals wearing masks and can set up alerts for any individuals not wearing a mask. Another important aspect of facial recognition is finding persons of interest quickly through technology like IREX.ai's "searchveillance". The future is here. Designated staff can track a person from when they enter the stadium by simply uploading their photograph. An example of how this can assist stadium personnel is to help relocate lost children inside the stadium with their guardians/parents when they are separated. Another attribute would be any individuals banned from entering the stadium would trigger alerts once they appear under surveillance, a fantastic collaborative tool to use with Law Enforcement. Return on investment With security solutions, one of the biggest issues with any security investment is a lack of an ROI. This is where AI security is breaking the mould. The ability to provide business analytics, consumer/fan behaviours, traffic patterns, etc, allows other departments within the organization to gain vital information that can assist with their strategies and practices. Stadium security will never be the same in a post-COVID world, so why will its practices stay the same? AI & Stadiums is no longer the future, it's the 2020 solution.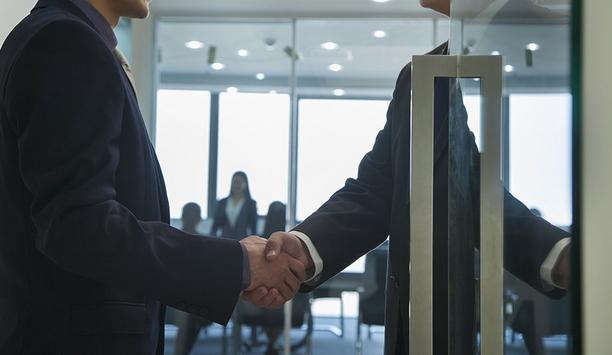 Thermal screening: The Technology That Will Lead Us Out of Lockdown
Across the world, the impact of the current pandemic has majorly disrupted how we function in our everyday lives, as a society, and the ways in which we do our jobs. Throughout, our personal safety and wellbeing, as well as that of our families, neighbours and colleagues, has been paramount - and adapting our day-to-day lives to meet social distancing measures has been a learning curve for us all. As we start to reassemble normal life, precautionary measures will continue to be put in place to achieve the universal aim of mitigating the spread of the virus as much as possible. As different countries reach new stages of this process, some parts of the world continue to live and work in lockdown, while some are beginning to open up. This means governments, as well as businesses and organizations, will need to think beyond one-way systems and sanitation stations to contain the risk of infection as more people begin to return to the outside world. Tracing the spread of COVID-19 Of course, this will need to be driven by higher-level support from leaders in government, healthcare and technology to develop innovative ways of tracking and tracing the spread of COVID-19. From contact tracing solutions, to self-reporting apps and thermal screening cameras – governments and businesses across Europe have a new responsibility to seek and reinforce the most effective ways to ensure people's safety. These measures are particularly pertinent to those reopening their doors as lockdown eases, and those returning to a daily routine of commuting to and serviced office spaces. As more and more people begin to move through public and commercial areas, we will rely more on technology to run in the background to ensure safety and wellbeing is monitored - much like that of the everyday CCTV camera. Thermal temperature screening cameras One piece of technology that we can expect to see as more commonplace is the thermal temperature screening cameras and monitoring system. An example of this kind of device, is D-Link's recently launched all-in-one, intelligent fever screening kit – which includes a dual-lens thermographic camera, blackbody calibrator, as well as integrated management software. Governments, as well as businesses and organizations, will need to think beyond one-way systems and sanitation stations to contain the risk of infection The premise of temperature screening cameras like this one, is to harness thermal imaging technology coupling it with AI to identify if a person is experiencing elevated temperatures, and raise the alarm automatically when someone at risk of spreading is detected. To monitor the progression or depletion of COVID-19, technologies such as AI facial recognition will play an important role in mitigating the risks of the virus spreading. Thermal cameras that use AI can easily capture and manage employee's temperature and stop their entrance if a fever is detected. For this reason, such devices are normally installed in a doorway or entrance to a building to quickly detect and identify those displaying symptoms before entering a building. This type of surveillance will be detrimental to the management of COVID-19 in the world of a 'new normal' – as companies feel their way out and learn as they go along with people's health and wellbeing continuing to be center of the mind. Just as lockdown has had an impact on physical as well as mental health, so too will the adjustment to living life post-pandemic. Not only in getting used to and dealing with the emotional and mental pressures of life on the 'outside' as they leave lockdown, but they also face the very real risk of contracting the virus and the worries they may have of spreading it. Appropriate installation of temperature screening Companies and organizations have a responsibility in these times to play a supportive role towards employees, such as allowing them to continue working from home until they feel comfortable to work in an office setting. Equally, as restrictions ease, employers have a duty to make the workplace a safe place that is able to uphold the wellbeing of staff, which is where, as we wait for a vaccine, we must make use of the available technology. However, in the case of the thermal camera, in order for it to deliver effective results, it must be installed appropriately. To support this, we have outlined some key points to consider when deploying a temperature screening camera here: Choose a solution that features a blackbody calibrator – a vital part for any temperature screening device. A blackbody calibrator is the basis for accurate calibration of infrared thermography devices and allows the device to accurately detect a fever. Check for facing windows or doorways and heat sources such as radiators as these increase the risk of stray heat or cold sources throwing off readings according to the ISO standard associated with this type of equipment Be wary of weather and changes in climate as the device will need time to acclimatise – in order for readings to be clear individuals coming in from outside must wait five minutes before being screened When mounted, the camera must face individuals head-on and in parallel with their face to capture the inner eye area which is crucial for temperature reading Consider an option using AI which will automatically recognize individuals based on photos in the system Check applicability and legality of temperature screening cameras before deploying There's a long way to go before life will fully return to normal. In the meantime, and to help everyone along the way, it's essential that the right measures are in place to protect the physical and mental wellbeing of those we are responsible for. For anyone who is exploring options, know that there is help out there to provide guidance and expertise on the solutions that will be right for you and your business - now, as we go through the remainder of lockdown, and as we slowly move back into everyday lives.
ExcelRedstone To Deploy Maxxess eFusion Integration At Square Mile's First Residential And Hospitality Development Project
ExcelRedstone is implementing an ambitious integration project, using Maxxess eFusion technology, at the first high-rise residential and hospitality development in the City of London for many years. Currently under construction, the £300m 43-story One Bishopsgate Plaza development will see security and building management technology operating seamlessly together in a setting that includes both new-build and listed conservation area structures. As well as having 160 new private apartments, when completed the development will include a 237-bed five star Pan Pacific Hotel, a public plaza and a Pacific Ballroom, promoted as the Square Mile's first dedicated banqueting venue. ExcelRedstone selected eFusion for the project because of the flexibility it allows, enabling rapid integration, off-the-shelf, with a wide choice of security, safety and business-critical technologies. Umbrella management system "The customer wanted a seamless, single interface that allows front of house guest services to be linked to back of house functions and give the highest operator efficiency and enhanced customer experience," says Matt Salter, Director, ExcelRedstone. eFusion provides an umbrella management system for an expanding choice of preferred technologies With its modular, building block approach, eFusion provides an umbrella management system for an expanding choice of preferred technologies for commercial, hospitality and mixed-use settings, including guest check-in, reservation & visitor management, access control, surveillance, and building systems. In use, eFusion drives efficiency and eliminates gaps in security by removing the need for operators to continually switch between systems. Video management system Two of the most important technologies being integrated by eFusion at One Bishopsgate Plaza are the full-featured, Oracle Hospitality Opera property management & guest service system, and a 266 door ASSA ABLOY wireless electronic locking solution. ExcelRedstone is also using eFusion to integrate Zenitel IP intercoms, a KONE elevator system, and the building management (BMS) system using the BACnet protocol, which will enable estate managers to optimize energy efficiency based on usage and occupancy. The eFusion integration also allows a more flexible approach with the surveillance system - for example, making it easy to use a choice of Axis cameras, with specialist mounts, in the listed conservation areas of the site, integrating them with over 350 Mobotix fixed lens and panoramic cameras through the highly-secure Wavestore video management system (VMS). Networking and AV systems ExcelRedstone is also responsible for networking and AV systems at the development The surveillance and other security systems will be monitored live from two separate control rooms, one for the hotel and one for the wider estate. As well as integrating these and fitting out the control rooms, ExcelRedstone is also responsible for networking and AV systems at the development. "Our engineers are pre-staging the entire system off-site," explains Salter. "This is allowing us to test everything in advance and to reduce packaging waste and environmental impact on site. It also lets us work more efficiently, in step with the ongoing construction schedule, floor by floor." Providing secure solutions One Bishopsgate is the latest of a growing number of mixed-use developments - including hotels, retail, office and residential complexes - to use eFusion to streamline security, safety and facilities management. "We are seeing a growing trend towards automation and centralized management, and the solutions being deployed at these locations are increasingly sophisticated – but that doesn't mean they have to be complex," says Lee Copland, Managing Director EMEA, Maxxess. "Quite the opposite in fact. By keeping things simple and integrating off-the-shelf with the widest choice of technologies, Maxxess is providing secure solutions that are easier to install and to use than traditional alternatives."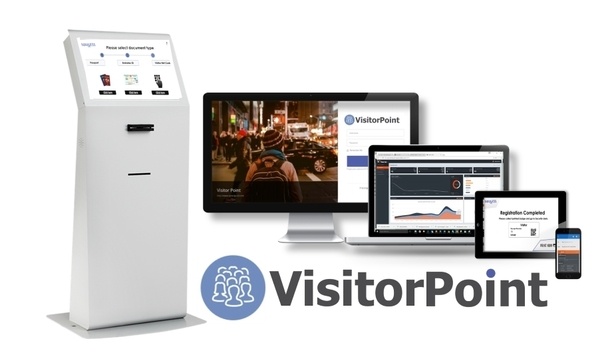 Maxxess To Exhibit Smart Hospitality Access Control And Visitor Management Solutions At Intersec 2019
Maxxess will be at Intersec 2019 showcasing its latest advances in corporate risk reduction, improved people management and smarter hospitality access solutions - including new releases in its popular eFusion and Ambit solutions. eFusion Security Management The latest version of the VisitorPoint module within the eFusion security management platform will be showcased, offering a host of new streamlined functions for efficient people and visitor management. Harnessing current advances in cloud computing and mobile communications, VisitorPoint is being used at premises from hotels and campuses to corporate headquarters. It allows the whole process of visitor management to be streamlined in a way never previously possible. For example, it lets guests' phones be used as access credentials, making it a perfect alternative to room keys in the hospitality sector. Compatibility of the VisitorPoint system with ASSA Abloy Hospitality products has proved to be particularly popular with hotels. VisitorPoint System VisitorPoint is also ideal for busy hotel reception teams who need to keep across who is entering the premises VisitorPoint is also ideal for busy hotel reception teams who need to keep across who is entering the premises. With the latest version of VisitorPoint, users can easily view pre-registered visitors in advance; manage and sign-in large groups in seconds; book meeting rooms; manage visitor car parking; and automate notifications and messaging. Now organizations can go even further in streamlining their people and diary management processes, thanks to integration with Outlook and Google calendars. A new VIP feature allows automatically tailored welcomes for specified guests and/or groups; and a QR Scan App allows visitors and VIPS to be immediately verified. In addition, a new, sleek self-service kiosk will be unveiled at the show, which is ideal for positioning in hotels and high-end corporate lobbies. Open-Technology Systems Integration Meanwhile, with its versatile, open-technology software eFusion is proving a practical alternative to costly or complex conventional PSIM solutions. It offers the advantages of a modular, building block approach and gives users the freedom to integrate, customize and adapt their security systems to meet both current needs and emerging risks. Ensuring compatibility with leading surveillance, intruder, access and fire detection systems, eFusion now supports more than 60 off-the-shelf integrations and several important additions are confirmed for the show. These latest integrations include Jaquies IP intercom hardware; the mobile phone app GuardPoint; and the Metra locker system hardware. "For users who want control and better value from their security investments, eFusion with its expanding choice of integrations is the ideal management platform", says Lee Copland, Managing Director, Maxxess EMEA. Smart, Open Infrastructure The eFusion platform allows legacy systems to be transformed into a smart, open infrastructure and extends the life of equipment" "The eFusion platform allows legacy systems to be transformed into a smart, open infrastructure and extends the life of equipment. Our technology is proving particularly popular because it gives users all the advantages of advanced PSIM without the associated cost or complexity." eFusion can be easily scaled from one site to multiple sites globally and it can connect stand-alone systems for easy upgrades such as retro-fits with existing hardware. Network Monitoring For Public Safety Also on show, Ambit allows security controllers to communicate directly with both individuals and groups and to monitor the safety of everyone on site (or on multiple sites), for example employees, residents, visitors, or contractors. Now Ambit users will benefit from direct notification of a wide range of risks thanks to a new integration with the NC4 incident alert service. NC4 monitors risks and issues alerts in real time, covering potential threats ranging from terrorist incidents to weather events, from civil disruption to cyber-attacks. With this new integration, as N4C alerts arise they will be filtered by proximity/relevance and directly sent to Ambit users. Lone Worker Monitoring Visitors to the Maxxess stand will also learn how Ambit's latest life-saving technology comes with a choice of applications tailored to the user's needs. For example, it can allow lone-worker monitoring; courtesy communications and remote escorting after-hours; panic alarm features; and individualized messaging during incidents. It can help security teams co-ordinate and work more effectively with emergency responders too as well as improving the efficiency of day-to-day operations. We are well positioned to further capitalize on major infrastructure projects across the region such as hotels and leisure" With new customers and projects including Bluewater Island, TAJ Hotel & Residences JLT Dubai, TAJ Hotel & Palace on Palm Jumeirah, the Emirates Nuclear Energy Corporation, Emirates Flight Catering Extension, the Jewel of the Creek and Yahsat, 2019 will be an exciting year of growth for Maxxess in the Middle East. Maxxess Expands Middle East Reach "We are well positioned to further capitalize on major infrastructure projects across the region such as hotels and leisure. The demand for increased operational efficiencies across the MENA region has seen many organizations look to automate tasks and at the same time mitigate against the potential for human error. This is evident in the demand we're seeing for streamlined visitor management, the elimination of keys and better optimized workforces across security and facilities management functions.", said Lee Copland, Managing Director, Maxxess EMEA. He adds, "And as real-world applications for artificial intelligence become a reality, we are continuing to collaborate with our world leading video surveillance partners to bring these advanced analytics into the eFusion platform. Meanwhile, we will continue to support our customers in complying with revised fire and safety codes and new security regulations." MAXxess Expands European Sales Team
John Sayer, recently appointed to European Technical Sales Manager for MAXxess SystemsJohn Sayer has been appointed European Technical Sales Manager for MAXxess Systems.John is a seasoned security industry professional with specialist access control knowledge acquired over a twenty-year career which includes ten years with Johnson Controls, where he was European Access Control Product Manager and nine years with Cardkey.Commenting on John's appointment, Lee Copland, Managing Director of MAXxess Systems Europe said: "We are delighted to have John join our team. There are tremendous sales opportunities throughout Europe for our highly competitively priced netEDGE IP access control product as well as for our powerful integrated security management software modules. John's expertise will enable him to evaluate and appoint new dealers as well as provide the highest level of pre and post sales technical support to our existing customers."
Related white papers
A Brief History of Access Control Credentials
'Boosting On-Site Safety And Security
5 Reasons To Integrate Mobile Technology Into Your Security Solution
Featured white papers
Cyber Security and High Security in a Business Integrated World
Download
Market Report: Cannabis At A Glance
Download
Physical Access Control In Higher Education
Download