Lenel Access Control Softwares
(12)
Browse Access Control Softwares
Access control software products updated recently
Why Visualization Platforms Are Vital For An Effective Security Operation Center (SOC)
Display solutions play a key role in SOCs in providing the screens needed for individuals and teams to visualize and share the multiple data sources needed in an SOC today. Security Operation Center (SOC) Every SOC has multiple sources and inputs, both physical and virtual, all of which provide numerous data points to operators, in order to provide the highest levels of physical and cyber security, including surveillance camera feeds, access control and alarm systems for physical security, as well as dashboards and web apps for cyber security applications. Today's advancements in technology and computing power not only have increasingly made security systems much more scalable, by adding hundreds, if not thousands, of more data points to an SOC, but the rate at which the data comes in has significantly increased as well. Accurate monitoring and surveillance This has made monitoring and surveillance much more accurate and effective, but also more challenging for operators, as they can't realistically monitor the hundreds, even thousands of cameras, dashboards, calls, etc. in a reactive manner. Lacking situational awareness is often one of the primary factors in poor decision making In order for operators in SOC's to be able to mitigate incidents in a less reactive way and take meaningful action, streamlined actionable data is needed. This is what will ensure operators in SOC truly have situational awareness. Situational awareness is a key foundation of effective decision making. In its simplest form, 'It is knowing what is going on'. Lacking situational awareness is often one of the primary factors in poor decision making and in accidents attributed to human error. Achieving 'true' situational awareness Situational awareness isn't just what has already happened, but what is likely to happen next and to achieve 'true' situational awareness, a combination of actionable data and the ability to deliver that information or data to the right people, at the right time. This is where visualization platforms (known as visual networking platforms) that provide both the situational real estate, as well as support for computer vision and AI, can help SOCs achieve true situational awareness Role of computer vision and AI technologies Proactive situational awareness is when the data coming into the SOC is analyzed in real time and then, brought forward to operators who are decision makers and key stakeholders in near real time for actionable visualization. Computer vision is a field of Artificial Intelligence that trains computers to interpret and understand digital images and videos. It is a way to automate tasks that the human visual system can also carry out, the automatic extraction, analysis and understanding of useful information from a single image or a sequence of images. There are numerous potential value adds that computer vision can provide to operation centers of different kinds. Here are some examples: Face Recognition: Face detection algorithms can be applied to filter and identify an individual. Biometric Systems: AI can be applied to biometric descriptions such as fingerprint, iris, and face matching. Surveillance: Computer vision supports IoT cameras used to monitor activities and movements of just about any kind that might be related to security and safety, whether that's on the job safety or physical security. Smart Cities: AI and computer vision can be used to improve mobility through quantitative, objective and automated management of resource use (car parks, roads, public squares, etc.) based on the analysis of CCTV data. Event Recognition: Improve the visualization and the decision-making process of human operators or existing video surveillance solutions, by integrating real-time video data analysis algorithms to understand the content of the filmed scene and to extract the relevant information from it. Monitoring: Responding to specific tasks in terms of continuous monitoring and surveillance in many different application frameworks: improved management of logistics in storage warehouses, counting of people during event gatherings, monitoring of subway stations, coastal areas, etc. Computer Vision applications When considering a Computer Vision application, it's important to ensure that the rest of the infrastructure in the Operation Center, for example the solution that drives the displays and video walls, will connect and work well with the computer vision application. The best way to do this of course is to use a software-driven approach to displaying information and data, rather than a traditional AV hardware approach, which may present incompatibilities. Software-defined and open technology solutions Software-defined and open technology solutions provide a wider support for any type of application the SOC may need Software-defined and open technology solutions provide a wider support for any type of application the SOC may need, including computer vision. In the modern world, with everything going digital, all security services and applications have become networked, and as such, they belong to IT. AV applications and services have increasingly become an integral part of an organization's IT infrastructure. Software-defined approach to AV IT teams responsible for data protection are more in favor of a software-defined approach to AV that allow virtualised, open technologies as opposed to traditional hardware-based solutions. Software's flexibility allows for more efficient refreshment cycles, expansions and upgrades. The rise of AV-over-IP technologies have enabled IT teams in SOC's to effectively integrate AV solutions into their existing stack, greatly reducing overhead costs, when it comes to technology investments, staff training, maintenance, and even physical infrastructure. AV-over-IP software platforms Moreover, with AV-over-IP, software-defined AV platforms, IT teams can more easily integrate AI and Computer Vision applications within the SOC, and have better control of the data coming in, while achieving true situational awareness. Situational awareness is all about actionable data delivered to the right people, at the right time, in order to address security incidents and challenges. Situational awareness is all about actionable data delivered to the right people Often, the people who need to know about security risks or breaches are not physically present in the operation centers, so having the data and information locked up within the four walls of the SOC does not provide true situational awareness. hyper-scalable visual platforms Instead there is a need to be able to deliver the video stream, the dashboard of the data and information to any screen anywhere, at any time — including desktops, tablets phones — for the right people to see, whether that is an executive in a different office or working from home, or security guards walking the halls or streets. New technologies are continuing to extend the reach and the benefits of security operation centers. However, interoperability plays a key role in bringing together AI, machine learning and computer vision technologies, in order to ensure data is turned into actionable data, which is delivered to the right people to provide 'true' situational awareness. Software-defined, AV-over-IP platforms are the perfect medium to facilitate this for any organizations with physical and cyber security needs.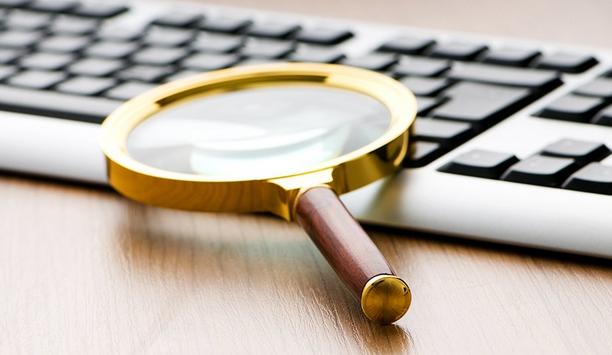 How AI Is Revolutionizing Fraud Detection
The Annual Fraud Indicator estimates that fraud costs the United Kingdom approximately £190 billion every year. The private sector is hit the hardest and loses around £140 billion a year, while the public sector loses more than £40 billion, and individuals lose roughly £7 billion. The effects of fraud can be devastating on both individuals and organizations. Companies can suffer irreversible damage to reputation and be forced to close, and individuals can experience significant personal losses. Everyone should be aware of the risks and take steps to protect themselves against fraudulent activity. Fraud detection technology Fraud detection technology has advanced rapidly, over the years and made it easier for security professionals to detect and prevent fraud. Here are some of the key ways that Artificial Intelligence (AI) is revolutionising fraud detection - with insight from Tessema Tesfachew, the Head of Product at Avora. An anomaly can be described as a behavior that deviates from the expected An anomaly can be described as a behavior that deviates from the expected. According to Tessema Tesfachew, "Autonomous monitoring and anomaly detection specifically, have made detecting fraudulent activity faster and more accurate. Machines can monitor data 24/7 as it comes in, build patterns of behavior that take into account seasonality and shifting trends, and identify events that don't fit the norm." For example, banks can use AI software to gain an overview of a customer's spending habits online. Having this level of insight allows an anomaly detection system to determine whether a transaction is normal or not. Suspicious transactions can be flagged for further investigation and verified by the customer. If the transaction is not fraudulent, then the information can be put into the anomaly detection system to learn more about the customer's spending behavior online. Accurate root cause analysis Root cause analysis goes one step further than anomaly detection, by allowing security professionals to pinpoint what caused the anomaly. Tessema explains how an example of this would be if a system detects that the rate of fraudulent transactions has increased. Root cause analysis would pinpoint the specific ATM or point of sale, where this increase is occurring. Swift action can then be taken to prevent fraudulent activity at that location in the future. Fewer false positives As mentioned, false positives can occur if a fraud detection system identifies behavior that goes against the norm, for instance, if a customer makes a transaction in a new location. In many cases, customers are required to complete identity verification to prove that a transaction is not fraudulent. Digital customer identity verification can help brands build a strong and reputable image. That said, forcing users to complete identify certifications regularly can cause frustration and harm the customer experience. AI anomaly detection AI fraud detection systems can carry out accurate data analysis in milliseconds and identify complex patterns in data AI anomaly detection is far more accurate and results in fewer false positives. Increasing the accuracy of anomaly detection helps companies improve customer relationships and build a strong reputation. This will have a positive impact on brand image and sales revenue. AI fraud detection systems can carry out accurate data analysis in milliseconds and identify complex patterns in data. Machines are more efficient than even the most skilled fraud analysts and make fewer errors. This is why AI fraud detection software is the preferred option in larger organizations. Importance of fraud analysts However, fraud analysts still play an important role in fraud prevention. Using a combination of human intervention and AI is usually the most effective approach when it comes to fraud detection. According to pymnts.com, innovative organizations now use a variety of AI and supervised and unsupervised machine learning to identify and protect against fraud. AI systems can complete time-consuming and repetitive tasks, such as data collection and analysis. This means that fraud analysts can focus their time and attention on critical tasks that require human intervention, e.g. monitoring risk scores. AI can automate processes and enhance the quality of the fraud analysts' work. Conclusion In to Tessema Tesfachew's opinion, "Fraud detection has become vastly more efficient and effective with the introduction of Artificial Intelligence (AI). Previously, methods for detecting fraudulent activities were still data-rich, but relied more on human intervention and expert bias, and were thus, more time consuming and prone to error." AI technology, particular anomaly detection, has streamlined fraud detection and created a more efficient, and accurate system for detecting and preventing fraud. Covid-19 has increased the number of online transactions, which creates more opportunities for fraudulent activity. However, it also allows businesses to gain more information on their customers and enhance the capabilities of AI security software. It is more important than ever for organizations to utilize AI technology in fraud detection strategies.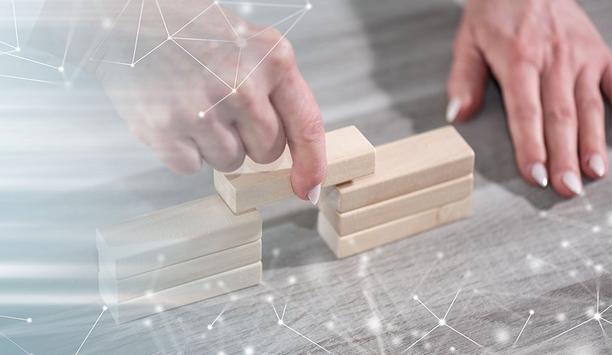 Tackling The Challenge Of The Growing Cybersecurity Gap
The SolarWinds cyberattack of 2020 was cited by security experts as "one of the potentially largest penetrations of Western governments" since the Cold War. This attack put cybersecurity front and center on people's minds again. Hacking communication protocol The attack targeted the US government and reportedly compromised the treasury and commerce departments and Homeland Security. What's interesting about the SolarWinds attack is that it was caused by the exploitation of a hacker who injected a backdoor communications protocol. This means that months ahead of the attack, hackers broke into SolarWinds systems and added malicious code into the company's software development system. Later on, updates being pushed out included the malicious code, creating a backdoor communication for the hackers to use. Once a body is hacked, access can be gained to many. An explosion of network devices What has made the threat of cyberattacks much more prominent these days has been IT's growth in the last 20 years, notably cheaper and cheaper IoT devices. This has led to an explosion of network devices. IT spending has never really matched the pace of hardware and software growth Compounding this issue is that IT spending has never really matched the pace of hardware and software growth. Inevitably, leading to vulnerabilities, limited IT resources, and an increase in IoT devices get more attention from would-be hackers. Bridging the cybersecurity gap In the author's view, this is the main reason why the cybersecurity gap is growing. This is because it inevitably boils down to counter-strike versus counter-strike. IT teams plug holes, and hackers find new ones, that is never going to stop. The companies must continue fighting cyber threats by developing new ways of protecting through in-house testing, security best practice sources, and both market and customer leads. End-user awareness One of the key battlegrounds here is the education of end-users. This is an area where the battle is being won at present, in the author's opinion. End-users awareness of cybersecurity is increasing. It is crucial to educate end-users on what IoT devices are available, how they are configured, how to enable it effectively, and critically, how to use it correctly and safely. Physical security network A valuable product that tackles cybersecurity is, of course, Razberi Monitor™, which is new to ComNet's portfolio. Monitor™ is a software platform that provides a top-down view of the physical security network and ecosystem. Monitor™ is a software platform that provides a top-down view of the physical security network and ecosystem It monitors and manages all the system components for cybersecurity and system health, providing secure visibility into the availability, performance, and cyber posture of servers, storage, cameras, and networked security devices. Proactive maintenance By intelligently utilizing system properties and sensor data, Razberi's award-winning cybersecurity software prevents problems while providing a centralized location for asset and alert management. Monitor™ enables proactive maintenance by offering problem resolutions before they become more significant problems. Identifying issues before they fail and become an outage is key to system availability and, moreover, is a considerable cost saving.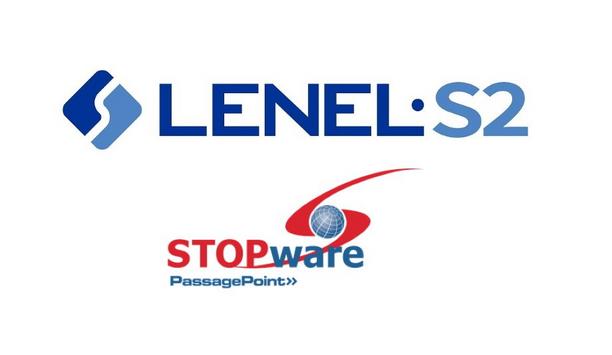 STOPware Attains LenelS2 Factory Certification And Joins Its OpenAccess Alliance Program (OAAP)
STOPware, Inc. has announced that it has received LenelS2 factory certification and joined the LenelS2 OpenAccess Alliance Program (OAAP). STOPware's Visitor Management System interfaces with the OnGuard access control system, thereby allowing STOPware features to be leveraged by OnGuard system users. Seamless access control "STOPware has completed required factory testing at LenelS2 to validate the functionality of its interface to the OnGuard system. The integration of PassagePoint with the OnGuard system versions 7.6 & 8.0 allows customers to seamlessly provide access credentials to their visitor population via the OnGuard access control system, throughout their facility," said John Marchioli, OAAP Product Management, LenelS2. John adds, "We look forward to their continued involvement in the LenelS2 OpenAccess Alliance Program." Certification via LenelS2 OpenAccess Alliance Program "With the continued emphasis on safety and security in the workplace, it is more important than ever to limit facility access for visitors. This interface allows companies to determine the access level for different types of visitors and automatically activate, and deactivate the temporary access credential," said Debbie Pendleton, the Chief Operations Officer (COO) at STOPware, Inc. Debbie adds, "Certification through the LenelS2 OpenAccess Alliance Program provides PassagePoint and OnGuard customers with the confidence they deserve when selecting products to meet their security requirements."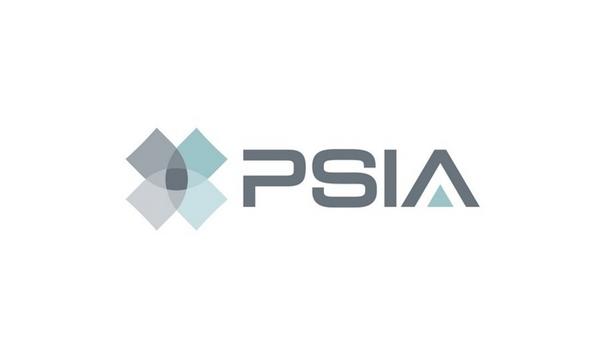 PSIA Announces Secure Credential Interoperability Initiative And SCI Work Group For Its Development
The Physical Security Interoperability Alliance (PSIA) has announced its Secure Credential Interoperability (SCI) initiative and a working group to advance its development. "The physical access control industry has demonstrated a need for a universally compatible secure credential and we believe that we have found a simple, yet elegant solution to address this with SCI," said Mohammad Soleimani, CTO of Kastle Systems and Chairman of the SCI Work Group. SCI Work Group Mohammad Soleimani adds, "The specification will leverage the security, flexibility, and convenience of Public Key Infrastructure (PKI) and negate the need for investment in the infrastructure." PSIA member companies involved in the SCI work group include, Allegion, ASSA ABLOY, dormakaba, Farpointe Data, IDEMIA, Kastle Systems, LenelS2, Tyco and WaveLynx Technologies. "We are fortunate to already have a strong group of leaders in the access control and building management systems industries involved in the SCI Work Group," said David Bunzel, Executive Director of the PSIA, adding "They have been able to come up with an effective solution to an issue which will have broad application in the market." SCI specification with NFC and Bluetooth support The group has already prepared a draft specification for apps, readers, and locks featuring BLE compatibility The SCI specification supports NFC, ISO14443, and Bluetooth (BLE), and therefore, can accommodate all device types including cards, mobile devices, and wearables. The group has already prepared a draft specification for apps, readers, and locks featuring BLE compatibility. "Mobile credentials are rapidly gaining in popularity with many commercial and institutional customers, but the diversity of offerings can often present interoperability and management issues," noted Peter Boriskin, Chief Technology Officer for ASSA ABLOY Americas. Enterprise credential management Peter Boriskin adds, "The SCI proposal aims to increase interoperability and reduce the barriers to portability, supporting enterprise credential management across multiple device manufacturers." The SCI Work Group recognized that the proximity credentials, currently in widespread use, are not secure and organizations are actively migrating to secure credentials. Solving interoperability issues of smart cards "Smart cards, one of the most commonly used access control mediums, are secure, but pose extremely challenging interoperability issues," noted Hugo Wendling, the CEO of WaveLynx Technologies, adding "The PSIA's SCI Initiative is a perfect complement to address this need." The SCI leverages off existing standards and commercially available technology. For example, most smartphones enable the public/private key to be created by the device. This is compatible with nearly all smartphones, which have been produced over the last five years, including Android and iOS devices, which represent a significant installed base. The SCI Work Group is finalizing its technical draft of the specification and any companies interested in being part of this process are invited to join the PSIA.
LenelS2 Delivers Contact Notification Service To Support Healthy Buildings
In support of Carrier's Healthy Buildings program and the safe return to work, LenelS2 introduced a COVID-19 Contact Notification subscription-based service for businesses and other organizations using LenelS2's OnGuard® or NetBox™ access control security systems along with LenelS2's BlueDiamond™ mobile credential app. LenelS2, a front-runner in advanced security systems and services, is a part of Carrier Global Corporation, the foremost global provider of healthy, safe and sustainable building, and cold chain solutions. This new service complements LenelS2's touchless building access solutions by providing BlueDiamond-credentialed users with the ability to assess their health symptoms, receive real-time social distancing reminders and anonymized notifications if they have recently come into contact with a user that self-assessed as being positive for COVID-19. The combination of BlueDiamond mobile-enabled readers with the BlueDiamond mobile app credentials and the new Contact Notification service, forms an advanced solution being offered through Carrier's Healthy Buildings Program. Safe return to work "The global pandemic has changed expectations for health and safety in the workplace," said Jeff Stanek, President, LenelS2. "The BlueDiamond Contact Notification service empowers our customers with the tools they need to help address today's challenges and provide greater confidence in a safe return to work." Contact Notification service Includes daily self-assessments for employees to report any symptoms or self-report their positive COVID-19 status The Contact Notification service in the BlueDiamond mobile app identifies and communicates anonymized real-time COVID-19 risks and provides employees with a safer building experience while empowering building administrators with the data they need to monitor and manage potential exposure risks in the workplace. Contact Notification includes daily self-assessments for employees to report any symptoms or self-report their positive COVID-19 status. Based on the results from the daily assessment, employee mobile credentials can be automatically restricted for a configurable quarantine period from within the app as pre-defined by the administrator or company policy. Features The BlueDiamond Contact Notification service utilizes mobile-to-mobile Bluetooth® technology to help enforce social distancing in the workplace and provides real-time app notifications to employees who violate distancing guidelines. Leveraging an administration console, building administrators can configure Contact Notification parameters and proactively monitor trends in the workplace. Beyond initial provisioning requirements, Contact Notification is hardware independent and can be quickly implemented by LenelS2 customers. Additional benefits The latest BlueDiamond app version also includes a variety of non-subscription-based updates to improve access control and user experience. Two-factor authentication leveraging Touch ID, Face ID, or a smartphone passcode can now be used as a method for validating a BlueDiamond mobile credential user. In-app tutorials provide users with an easy way to use other currently available app features.
Related white papers
Delivering a Smart, Secure and Healthy Workplace with Cloud
Facing the Ever-evolving Hacker Head-on
Four Areas to Consider in Frictionless Access Control