Pyronix Access Control Softwares
(4)
Browse Access Control Softwares
Access control software products updated recently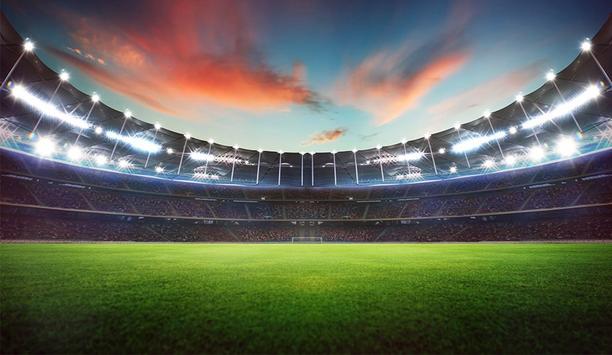 The New Marriage Between AI and Stadiums
Stadiums around the world are still paralyzed from the effects of COVID-19. Fans and spectators in masses have been absent from stadiums since April and there doesn't seem to be a concrete plan on how or when they'll be able to return to near capacity. The NBA recently opted to form a bubble philosophy concept in Disney's facilities, although it's been a relative success, it's also been a $200 million temporary solution. This then begs the question: How long can stadiums survive like this without spectator's present? History tells us that stadiums, venues and sport recover from disasters, so what can stadiums do to speed up the process? This is the catalyst for AI to be integrated on mass level to stadiums around the world. AI is the answer AI's role in getting fans and spectators back is huge, through capabilities such as: Social Distance Monitoring Crowd Scanning/Metrics Facial Recognition Fever Detection Track & Trace Providing Behavioural Analytics Technologies such as IREX.ai is now working alongside National Leagues, Franchises and Governing Bodies to implement AI surveillance software into their CCTV/surveillance cameras. This is now creating a more collaborative effort from the operations team in stadiums, rather than purely security. Stadiums around the world are still paralyzed from the effects of COVID-19 AI surveillance software such as IREX.ai when implemented into the surveillance cameras can be accessed by designated users on any device and on any browser platform. Crowd metrics Arming stadiums with AI-powered surveillance tools can detect crowd metrics such as "people counting" and "group statistics". This ensures stadium personnel can monitor social distancing with precision, accuracy and immediately. Alerts can be set up throughout parts of the stadium to alert senior staff members when overcrowding can appear with real time videos, analytics and photos to their hand-held device, such as a smartphone. Fever detection Thermal cameras have been implemented throughout facilities including stadiums and are helping assist to spot people with elevated temperatures. What IREX.ai implements is an alert system, coupled with facial recognition of any individual(s) that read an elevated body temperature. This alert system then provides security and health officials with a photo of the individual with the elevated body temperature, meaning staff can react quicker to the situation prevent this individual from entry. Pandemic monitoring by facial recognition Thermal cameras have been implemented throughout facilities including stadiums and are helping assist to spot people with elevated temperatures Through facial recognition, staff members will be able to locate individuals through simply uploading a photo. It has never been easier to find a person of interest. With masks becoming an everyday part of society, facial recognition has come under scrutiny regarding the accuracy when a mask is worn. Irex.ai still maintains a 96% accuracy with individuals wearing masks and can set up alerts for any individuals not wearing a mask. Another important aspect of facial recognition is finding persons of interest quickly through technology like IREX.ai's "searchveillance". The future is here. Designated staff can track a person from when they enter the stadium by simply uploading their photograph. An example of how this can assist stadium personnel is to help relocate lost children inside the stadium with their guardians/parents when they are separated. Another attribute would be any individuals banned from entering the stadium would trigger alerts once they appear under surveillance, a fantastic collaborative tool to use with Law Enforcement. Return on investment With security solutions, one of the biggest issues with any security investment is a lack of an ROI. This is where AI security is breaking the mould. The ability to provide business analytics, consumer/fan behaviours, traffic patterns, etc, allows other departments within the organization to gain vital information that can assist with their strategies and practices. Stadium security will never be the same in a post-COVID world, so why will its practices stay the same? AI & Stadiums is no longer the future, it's the 2020 solution.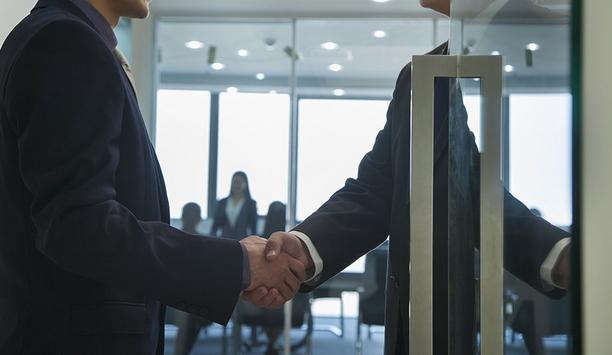 Thermal screening: The Technology That Will Lead Us Out of Lockdown
Across the world, the impact of the current pandemic has majorly disrupted how we function in our everyday lives, as a society, and the ways in which we do our jobs. Throughout, our personal safety and wellbeing, as well as that of our families, neighbours and colleagues, has been paramount - and adapting our day-to-day lives to meet social distancing measures has been a learning curve for us all. As we start to reassemble normal life, precautionary measures will continue to be put in place to achieve the universal aim of mitigating the spread of the virus as much as possible. As different countries reach new stages of this process, some parts of the world continue to live and work in lockdown, while some are beginning to open up. This means governments, as well as businesses and organizations, will need to think beyond one-way systems and sanitation stations to contain the risk of infection as more people begin to return to the outside world. Tracing the spread of COVID-19 Of course, this will need to be driven by higher-level support from leaders in government, healthcare and technology to develop innovative ways of tracking and tracing the spread of COVID-19. From contact tracing solutions, to self-reporting apps and thermal screening cameras – governments and businesses across Europe have a new responsibility to seek and reinforce the most effective ways to ensure people's safety. These measures are particularly pertinent to those reopening their doors as lockdown eases, and those returning to a daily routine of commuting to and serviced office spaces. As more and more people begin to move through public and commercial areas, we will rely more on technology to run in the background to ensure safety and wellbeing is monitored - much like that of the everyday CCTV camera. Thermal temperature screening cameras One piece of technology that we can expect to see as more commonplace is the thermal temperature screening cameras and monitoring system. An example of this kind of device, is D-Link's recently launched all-in-one, intelligent fever screening kit – which includes a dual-lens thermographic camera, blackbody calibrator, as well as integrated management software. Governments, as well as businesses and organizations, will need to think beyond one-way systems and sanitation stations to contain the risk of infection The premise of temperature screening cameras like this one, is to harness thermal imaging technology coupling it with AI to identify if a person is experiencing elevated temperatures, and raise the alarm automatically when someone at risk of spreading is detected. To monitor the progression or depletion of COVID-19, technologies such as AI facial recognition will play an important role in mitigating the risks of the virus spreading. Thermal cameras that use AI can easily capture and manage employee's temperature and stop their entrance if a fever is detected. For this reason, such devices are normally installed in a doorway or entrance to a building to quickly detect and identify those displaying symptoms before entering a building. This type of surveillance will be detrimental to the management of COVID-19 in the world of a 'new normal' – as companies feel their way out and learn as they go along with people's health and wellbeing continuing to be center of the mind. Just as lockdown has had an impact on physical as well as mental health, so too will the adjustment to living life post-pandemic. Not only in getting used to and dealing with the emotional and mental pressures of life on the 'outside' as they leave lockdown, but they also face the very real risk of contracting the virus and the worries they may have of spreading it. Appropriate installation of temperature screening Companies and organizations have a responsibility in these times to play a supportive role towards employees, such as allowing them to continue working from home until they feel comfortable to work in an office setting. Equally, as restrictions ease, employers have a duty to make the workplace a safe place that is able to uphold the wellbeing of staff, which is where, as we wait for a vaccine, we must make use of the available technology. However, in the case of the thermal camera, in order for it to deliver effective results, it must be installed appropriately. To support this, we have outlined some key points to consider when deploying a temperature screening camera here: Choose a solution that features a blackbody calibrator – a vital part for any temperature screening device. A blackbody calibrator is the basis for accurate calibration of infrared thermography devices and allows the device to accurately detect a fever. Check for facing windows or doorways and heat sources such as radiators as these increase the risk of stray heat or cold sources throwing off readings according to the ISO standard associated with this type of equipment Be wary of weather and changes in climate as the device will need time to acclimatise – in order for readings to be clear individuals coming in from outside must wait five minutes before being screened When mounted, the camera must face individuals head-on and in parallel with their face to capture the inner eye area which is crucial for temperature reading Consider an option using AI which will automatically recognize individuals based on photos in the system Check applicability and legality of temperature screening cameras before deploying There's a long way to go before life will fully return to normal. In the meantime, and to help everyone along the way, it's essential that the right measures are in place to protect the physical and mental wellbeing of those we are responsible for. For anyone who is exploring options, know that there is help out there to provide guidance and expertise on the solutions that will be right for you and your business - now, as we go through the remainder of lockdown, and as we slowly move back into everyday lives.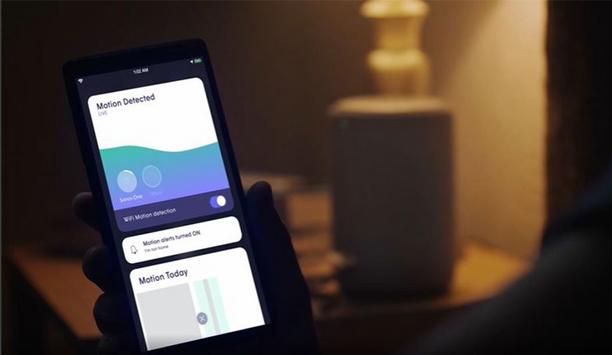 Wireless Technology Is Transforming Motion Detection
Motion detection is a key feature of security systems in residential and commercial environments. Until recently, systems have relied heavily on closed circuit television (CCTV) and passive infrared (PIR) sensors, which both require significant investment and infrastructure to install and monitor. Developments in wireless technology are increasing home security possibilities. Few years ago, these developments led Cognitive Systems to discover that the wireless signals surrounding oneself can be used to detect motion. Known in the wireless industry as WiFi sensing, this technology brings many benefits that other motion detection solutions have not been able to provide. The working of WiFi sensing At Cognitive Systems, the company has used WiFi sensing technology to develop a motion detection solution called WiFi Motion™, which measures and interprets disruptions in RF signals transmitted between WiFi devices. When movement occurs in a space, ripples in the wireless signals are created. WiFi Motion interprets these ripples and determines if an action, such as sending a notification, is needed. Enabling this functionality in a space is incredibly simple. With a software upgrade to only one's WiFi access point (or mesh router), motion sensing capabilities are layered into one's WiFi network. Existing connected WiFi devices then become motion detectors without detracting from their original functions or slowing down the network. Using artificial intelligence (AI), WiFi Motion establishes a benchmark of the motionless environment and learns movement patterns over time, which could be used to predict trends. This allows unusual movement patterns to be detected with greater accuracy while decreasing the potential for costly false alerts. WiFi Motion requires no line-of-sight or installation WiFi sensing and other home monitoring solutions All of these capabilities are made possible by WiFi sensing and together create a motion detection system that provides unparalleled accuracy, coverage, privacy and affordability compared to other solutions on the market. PIR integration is far more complex and imposes electronic and physical design restrictions compared to WiFi sensing. In terms of placement, PIR systems are difficult to install, requiring line-of-sight and a device in every room for localization. WiFi Motion requires no line-of-sight or installation and is also a scalable solution compared to PIR. Much like cameras, PIRs can only cover so much space, but WiFi Motion can cover the entire home and even detect motion in the dark and through walls, without adding additional devices to the home. WiFi Motion detects less distinguishing context than cameras and microphones, but more context than regular PIR sensors for the perfect balance of privacy and highly accurate motion detection. Privacy solution While cameras have been the security solution for years, WiFi Motion offers a more affordable solution that can rival the privacy and coverage capabilities of even the most high-end cameras. With such a wide coverage area, one might think that WiFi sensing infringes on privacy, but actually, the opposite is true. With WiFi Motion, the contextual information collected cannot be used to identify a specific individual, unlike cameras which can clearly identify a person's face or microphones, which can identify a person's voice. It is different from other smart home security options that use cameras and microphones because it only senses motion using WiFi signals - it doesn't "see" or "listen" like a camera or microphone would. This provides opportunities for added security in spaces where privacy might be a concern and installing a camera may not be a comfortable solution, such as bathrooms and bedrooms. The data collected is also anonymized and highly encrypted according to stringent industry privacy standards. Existing connected WiFi devices then become motion detectors Additional WiFi sensing applications Since WiFi sensing technology requires no additional hardware or subscription fees, it is much more affordable than other motion detection solutions. It can be used as a standalone solution, or it can be easily layered into more complex systems. This ease of integration, scalability and relatively low cost brings a lot of potential for various applications. Motion detection can trigger other smart devices in the network to turn lights on or off In eldercare, for example, WiFi sensing can be used to help seniors live comfortably in their homes for as long as possible. With the increasing aging population and high costs associated with care homes, the market for this application is considerable. Caregivers can use an app to monitor movement in their loved one's home and be alerted about unusual movement patterns that could indicate a concern. For smart homes and other environments that have a network of smart devices, the artificial intelligence (AI) component of the technology allows for improvements to automated features. Motion detection can trigger other smart devices in the network to turn lights on or off or make adjustments to the temperature in a room. Security for the commercial sector For office buildings and other commercial properties, it is easy to see how all of these features could be scaled up to offer a highly accurate and cost-effective motion sensing and smart device automation solution. Cognitive Systems is closely involved with the development of WiFi sensing technology, working with various industry groups to establish standards and help it reach its full potential. WiFi Motion is merely the tip of the iceberg in terms of motion sensing possibilities, but its applications in the world of security are undeniably compelling. It is an exciting time for the wireless industry, as one works with stakeholders in the security space to explore everything this technology can do.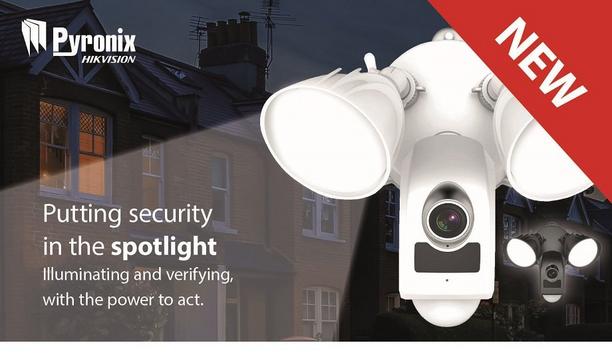 Pyronix Announces Outdoor Wi-Fi LightCamera For Perimeter Protection Of Properties
Pyronix announced an addition to its camera range with the launch of the brand-new LightCamera. The outdoor Wi-Fi LightCamera offers another layer of perimeter protection to properties, with powerful Full-HD performance, ultra-bright lights and active defense capabilities. "We've brought this product to market as we understand evolving end user requirements, whilst also ensuring that our installers can remain at the cutting edge of developments. The LightCamera provides installers additional sales opportunities, both on initial install and on recurring maintenance visits," said Laurence Kenny, Pyronix Marketing Manager. Reduced false alarms Simple for professional installers to fit, whether replacing an existing external light or fitting from scratch, the new camera gives end users more from their security system, with customizable detection areas that ensure false alarms are kept to a minimum, as well as adjustable motion sensitivity and custom alarm response. "We're delighted to bring such a camera to the market, that offers an increased level of interactivity and a wide feature set," Laurence said. He continued: "The configuration options of the LightCamera not only gives end users more control over the device, but also gives installers the ability to fulfill most customer's needs." Full-HD video Fitted with a 270-degree PIR sensor, it provides every property with constant omnidirectional protection, while 1080p Full-HD video provides clear and crisp images day and night. When sensing changes in light conditions as the day progresses, the LightCamera automatically switches to night mode; utilizing invisible IR light to deliver optimum and discreet coverage of outdoor spaces, while 3D Digital Noise Reduction (DNR) reduces noise to deliver clear Full-HD images up to 18m, even in complete darkness. Equipped with dual lights that activate with the detection of motion, they produce a powerful combined brightness of 2500 lumens to illuminate the area and put any potential intruders in the spotlight, while the camera simultaneously sends snapshots of the activity to the always-connected app. This gives end-users the opportunity to visually verify the activity before deciding whether to speak through the LightCamera with two-way audio or even manually sound the 100db siren. Built-in dual antenna The features don't stop there either, with an IP65 weather rating, SD card compatibility for onboard recording and built-in dual antenna to ensure strong Wi-Fi connectivity. The LightCamera is built to last and perform. "We're always looking at new and innovative ways to provide greater opportunity for early detection and prevention of break-ins," Laurence said. "The LightCamera, coupled with our XDL12TT-WE external detector and Smart Device apps, offers users an effective first line of defense with increased awareness and security through video verification, whilst offering installers more installation options, retrofit possibilities and business development opportunities."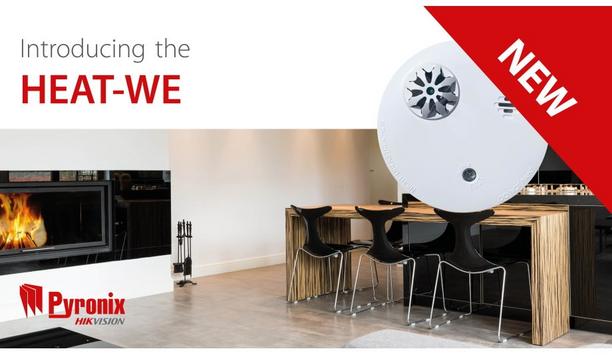 Pyronix Announces The Launch Of HEAT-WE Thermistor-Based Heat Detectors To Its Life Safety Range
Pyronix is delighted to announce the launch of its brand-new heat detector, the HEAT-WE. Part of the ever-expanding life safety range, the thermistor-based detector adds yet another option to installations; protecting properties, families and delivering even greater peace of mind. "Recognizing that security is consistently developing, we're delighted to expand our life safety range with the HEAT-WE," Laurence Kenny, Pyronix Marketing Manager, said. Wireless heat sensor The HEAT-WE two-way wireless heat sensor is the ideal solution to install in areas such as kitchens, for accurate and dependable detection of rising heat levels which may indicate a fire, with prompt push notification of any alarms via the always-connected app. With a fixed detection heat of 57°C, the two-way wireless peripheral provides continuous and reliable safety sensing which can be easily and efficiently added to any Pyronix system compatible with Enforcer wireless devices. The more options we can provide, the more opportunities our installers have to secure new business" "We want our systems to be the most complete out there, which is why we're always looking to add to our range," Laurence said. He continues: "By doing this, we maximize the longevity of our systems so that value is maximized for both installers and end users alike. The more options we can provide, the more opportunities our installers have to secure new business and upsell existing systems." Heat sensing element "Meanwhile, end users receive a system that meets their requirements and one which can evolve over time and continue to meet their changing needs in the future." With a simple learning process, 10-year battery life on the heat sensing element and 2-year battery life on the radio module, this is the perfect upsell opportunity for every installation and maintenance visit.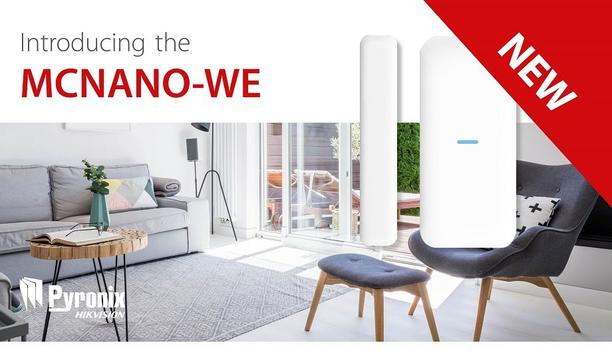 Pyronix Announces Security Peripheral MCNANO-WE Wireless Magnetic Contact For Multiple Security Use Cases
Pyronix launched its latest security peripheral, the MCNANO-WE wireless magnetic contact. The Nano-sized contact delivers exceptional long-life security performance that's designed to disappear with the out-of-sight installation. "We're really pleased to introduce such a convenient and flexible solution, that users may even forget is there," Laurence Kenny, Pyronix Marketing Manager, said. Residential and commercial installation Fitting inside the frame of a uPVC door, the MCNANO-WE is a simple-to-fit and highly convenient solution for any residential or small commercial installation. Engineered for satisfying fitting, the MCNANO-WE provides a compact and stylish contact with multiple security use cases. "The contact is designed for multiple purposes, whether securing entrances and exits, or to generate a voice push notification to the user via the app should the medicine cupboard or a specific area be accessed," Laurence said. He continues: "We're delighted to bring such a peripheral to the market that increases not only the opportunities of our customers, but the level of interactivity and value in the security system that the user ultimately receives." Wireless magnetic contact The MCNANO-WE's compact and aesthetic design makes it a stylish device that can both blend-in and complement any property. Produced almost 66% smaller than the existing MC1MINI-WE, the brand-new device offers the same level of security protection, but in a much more modern and smarter package. Delivering exceptional wireless range in open space and an outstanding 2-year battery life, this latest peripheral makes choosing a wireless magnetic contact a whole lot easier.
Related white papers
5 Reasons To Integrate Mobile Technology Into Your Security Solution
Automatic Vehicle Identification: State Of The Industry 2020
How Analytics Engines Mitigate Risk, Ensure Compliance And Reduce Cost
Featured white papers
6 Questions To Ask When Choosing A Security System
Download
'Boosting On-Site Safety And Security
Download
Optimize Your Business with Analytics and AI
Download