EVVA Access Control Softwares
(5)
Browse Access Control Softwares
Access control software products updated recently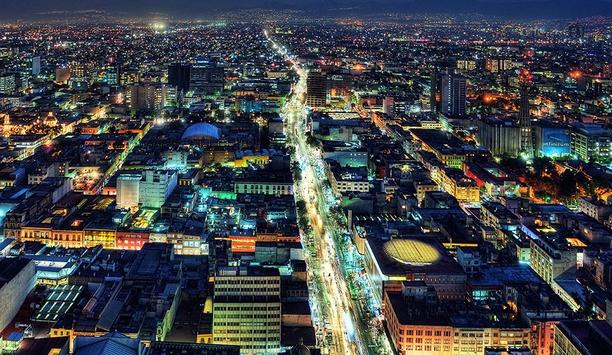 Safety In Smart Cities: How Video Surveillance Keeps Security Front And Center
Urban populations are expanding rapidly around the globe, with an expected growth of 1.56 billion by 2040. As the number of people living and working in cities continues to grow, the ability to keep everyone safe is an increasing challenge. However, technology companies are developing products and solutions with these futuristic cities in mind, as the reality is closer than you may think. Solutions that can help to watch over public places and share data insights with city workers and officials are increasingly enabling smart cities to improve the experience and safety of the people who reside there. Rising scope of 5G, AI, IoT and the Cloud The main foundations that underpin smart cities are 5G, Artificial Intelligence (AI), and the Internet of Things (IoT) and the Cloud. Each is equally important, and together, these technologies enable city officials to gather and analyze more detailed insights than ever before. For public safety in particular, having IoT and cloud systems in place will be one of the biggest factors to improving the quality of life for citizens. Smart cities have come a long way in the last few decades, but to truly make a smart city safe, real-time situational awareness and cross-agency collaboration are key areas which must be developed as a priority. Innovative surveillance cameras with integrated IoT Public places need to be safe, whether that is an open park, shopping center, or the main roads through towns Public places need to be safe, whether that is an open park, shopping center, or the main roads through towns. From dangerous drivers to terrorist attacks, petty crime on the streets to high profile bank robberies, innovative surveillance cameras with integrated IoT and cloud technologies can go some way to helping respond quickly to, and in some cases even prevent, the most serious incidents. Many existing safety systems in cities rely on aging and in some places legacy technology, such as video surveillance cameras. Many of these also use on-premises systems rather than utilising the benefits of the cloud. Smart programming to deliver greater insights These issues, though not creating a major problem today, do make it more challenging for governments and councils to update their security. Changing every camera in a city is a huge undertaking, but in turn, doing so would enable all cameras to be connected to the cloud, and provide more detailed information which can be analyzed by smart programming to deliver greater insights. The physical technologies that are currently present in most urban areas lack the intelligent connectivity, interoperability and integration interfaces that smart cities need. Adopting digital technologies isn't a luxury, but a necessity. Smart surveillance systems It enables teams to gather data from multiple sources throughout the city in real-time, and be alerted to incidents as soon as they occur. Increased connectivity and collaboration ensures that all teams that need to be aware of a situation are informed instantly. For example, a smart surveillance system can identify when a road accident has occurred. It can not only alert the nearest ambulance to attend the scene, but also the local police force to dispatch officers. An advanced system that can implement road diversions could also close roads around the incident immediately and divert traffic to other routes, keeping everyone moving and avoiding a build-up of vehicles. This is just one example: without digital systems, analyzing patterns of vehicle movements to address congestion issues could be compromised, as would the ability to build real-time crime maps and deploy data analytics which make predictive policing and more effective crowd management possible. Cloud-based technologies Cloud-based technologies provide the interoperability, scalability and automation Cloud-based technologies provide the interoperability, scalability and automation that is needed to overcome the limitations of traditional security systems. Using these, smart cities can develop a fully open systems architecture that delivers interoperation with both local and other remote open systems. The intelligence of cloud systems can not only continue to allow for greater insights as technology develops over time, but it can do so with minimal additional infrastructure investment. Smart surveillance in the real world Mexico City has a population of almost 9 million people, but if you include the whole metropolitan area, this number rises sharply to over 21 million in total, making it one of the largest cities on the planet. Seven years ago, the city first introduced its Safe City initiative, and ever since has been developing newer and smarter ways to keep its citizens safe. In particular, its cloud-based security initiative is making a huge impact. Over the past three years, Mexico City has installed 58,000 new video surveillance cameras throughout the city, in public spaces and on transport, all of which are connected to the City's C5 (Command, Control, Computers, Communications and Citizen Contact) facility. Smart Cities operations The solution enables officers as well as the general public to upload videos via a mobile app to share information quickly, fixed, body-worn and vehicle cameras can also be integrated to provide exceptional insight into the city's operations. The cloud-based platform can easily be upgraded to include the latest technology innovations such as license plate reading, behavioral analysis software, video analytics and facial recognition software, which will all continue to bring down crime rates and boost response times to incidents. The right cloud approach Making the shift to cloud-based systems enables smart cities to eliminate dependence on fiber-optic connectivity and take advantage of a variety of Internet and wireless connectivity options that can significantly reduce application and communication infrastructure costs. Smart cities need to be effective in years to come, not just in the present day, or else officials have missed one of the key aspects of a truly smart city. System designers must build technology foundations now that can be easily adapted in the future to support new infrastructure as it becomes available. Open system architecture An open system architecture will also be vital for smart cities to enhance their operations For example, this could include opting for a true cloud application that can support cloud-managed local devices and automate their management. An open system architecture will also be vital for smart cities to enhance their operations and deliver additional value-add services to citizens as greater capabilities become possible in the years to come. The advances today in cloud and IoT technologies are rapid, and city officials and authorities have more options now to develop their smart cities than ever before and crucially, to use these innovations to improve public safety. New safety features Though implementing these cloud-based systems now requires investment, as new safety features are designed, there will be lower costs and challenges associated with introducing these because the basic infrastructure will already exist. Whether that's gunshot detection or enabling the sharing of video infrastructure and data across multiple agencies in real time, smart video surveillance on cloud-based systems can bring a wealth of the new opportunities.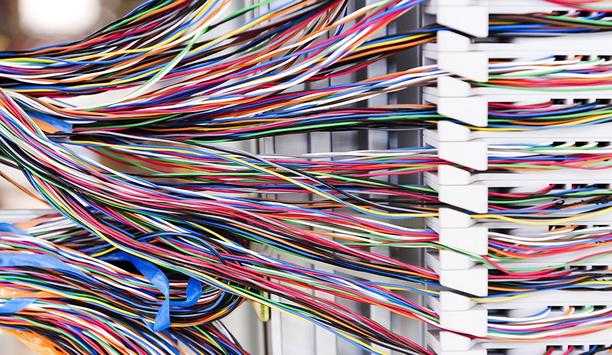 How Businesses Can Prepare Their Communications Infrastructure And Critical Event Management Plans For The Next Chapter Of The Global Pandemic
The global pandemic has created a working environment filled with uncertainty and, at times, fear, as COVID-19 cases surge yet again and businesses continue to navigate a complex web of infectious disease mitigation protocols and managing the distribution of a potential vaccine. Organizations are operating in an environment where a critical event, posing significant risk to its employees and daily operations, could occur at any moment. Even with a vaccine showing light at the end of a very dark tunnel, the pandemic unfortunately may be far from over, and the communication of accurate public health information to a widely distributed, often remote workforce is vital to keeping employees safe and businesses running. Organizations that plan ahead, invest in an emergency management system and share key updates quickly, reliably and securely, can keep employees safe while ensuring business continuity when it matters most. Taking time to plan and prepare Throughout the pandemic, U.S. offices have gone through alternating stages of reopening and re-closing Throughout the pandemic, U.S. offices have gone through alternating stages of reopening and re-closing. However, whether businesses are operating at a limited or full capacity, medical experts are expecting continuous waves of COVID-19 cases, as community transmission continues to hit record highs. The only way for businesses to keep their employees and customers safe, protect their operations, and retain trust with their key stakeholders during these tumultuous times is to be proactive in nature. Organizations need to put a business resiliency plan in place now that outlines key actions to take if (or when) an issue relating to local spread of the novel coronavirus arises. By having a plan in place and practicing it regularly, organizations can minimize risks and maximize employee safety surrounding critical events, such as suspected or confirmed exposure to COVID-19 in the workplace. Context of emergency management Ensuring the safety of employees (and others within the company's facilities) needs to be the number one priority for organizations; and in any crisis scenario, a prepared and practiced plan maximizes a company's chances of success. In PwC's 2019 Global Crisis Survey, business leaders across a range of industries shared their experiences, expectations, and top strengths and weaknesses in the context of emergency management. By a wide margin (54% vs. 30%), organizations that had a crisis response plan in place fared better post-crisis than those who didn't. When it comes to ensuring the wellbeing of staff, businesses need to think through a comprehensive, iterative infectious disease mitigation and operational continuity strategy and practice it as often as possible. Investing in proper technology A vital step in adequate critical event management planning is investing in the proper technology infrastructure For today's modern organization, a vital step in adequate critical event management planning is investing in the proper technology infrastructure to streamline the communication of vital information. Organizations should explore risk intelligence, critical communication and incident management software to keep their people safe, informed, and connected during critical events - and, thankfully, decision-makers are starting to take note. The Business Continuity Institute 2020 Emergency Communications Report found that 67% of organizations at least use emergency notification and/or crisis management tools. Reliable risk intelligence system Building upon that trend, a reliable risk intelligence system can anticipate and analyze the potential impact of incidents, such as increases in local cases of COVID-19, send vital updates to a distributed workforce of any size on multiple devices regarding infectious disease mitigation protocols and public health directives, and then help incident response teams virtually collaborate while maintaining compliance standards. Automating as much of this process as possible through technology allows human decision makers to efficiently and effectively focus their time, effort and expertise on what matters most in a crisis situation - implementing sound operational continuity strategies and, more importantly, ensuring employees' safety and well-being are prioritized and appropriately considered when stress rises. Communicating vital updates This is the cultural component of incident management based on emotional intelligence, empathy, effective employee engagement, and authentic listening that makes or breaks an organization's response to challenging situations. Employees must be aware at a moment's notice to stay away from or exit contaminated areas If employees are exposed in the workplace to a confirmed or suspected case of COVID-19, employers must be prepared to quickly update staff on vital next steps, as outlined by the CDC and other public health authorities, and arm key functions - such as security operations, HR, facility management, legal and compliance - with the information they need to mitigate potential spread of the virus, including: Closing/cleaning the office: Employees must be aware at a moment's notice to stay away from or exit contaminated areas. From there, it is critical that businesses communicate clearly with cleaning staff to follow procedure, use the right disinfecting products and sanitise high-touch surfaces. Alerting key groups that may have been exposed: Employers have a duty to rapidly notify workers of potential exposure to COVID-19. Having the proper communication infrastructure in place can streamline contact-tracing as well as the subsequent testing process, and save vital time. Ensuring work-from-home continuity or diverting workflows to alternative physical environments: Every work environment looks different today. Whether an organization is managing a distributed workforce, full-capacity essential workers or something in between, there needs be a communication system in place to ensure business continuity. Outlining next steps for reopening: After a potential exposure, employees require the proper reassurance that they will be returning to a safe working environment in an organized, thoughtful manner, which is aligned to public health best practices. Whether it is coordinating a limited capacity return to the office or outlining new infectious disease mitigation protocols - such as steps for receiving a vaccine in the coming months - employees must continue to be updated quickly, comprehensively, and often. Incident management technology There is no doubt that organizations will continue to face a myriad of challenges as they navigate business operations during the pandemic into 2021, as the general public awaits the broad deployment of a vaccine. Public and private sector leaders still have months ahead of them before daily operations even begin to resemble "business as usual." To best prepare for the next chapter of the global pandemic, organizations should outline a plan tailored to infectious disease mitigation protocols; explore augmenting their crisis management policies with risk intelligence, crisis management and incident management technology; and focus employee communications on containing and rapidly resolving events associated with COVID-19 exposure. Keeping employees safe, informed, and connected during critical events are mandatory considerations for leaders as they analyze existential threats to their business in 2021 and beyond.
Biometrics Provides Industries With Security, Access Control And Data Protection
Several major players vigorously employ biometric recognition technologies around the globe. Governments use biometrics to control immigration, security, and create national databases of biometric profiles. Being one of the most striking examples, the Indian Aadhaar includes face photos, iris, and fingerprints of about 1.2 billion people. Financial institutions, on their part, make use of biometrics to protect transactions by confirming a client's identity, as well as develop and provide services without clients visiting the office. Besides, biometric technology ensures security and optimizes passenger traffic at transport facilities and collects data about customers, and investigates theft and other incidents in retail stores. Widespread use of biometrics Business, which suddenly boosted the development of biometrics, is an active user of biometric technology Business, which suddenly boosted the development of biometrics, is another active user of biometric technology. Industries choose biometric systems, as these systems are impossible to trick in terms of security, access control, and data protection. Being in demand in business, these three tasks are also relevant for the industry. However, the use of biometrics at industrial sites is discussed unfairly seldom. Therefore, it is the face identification that is the most convenient there, as workers often use gloves, or their hands may be contaminated, and the palm pattern is distorted by heavy labor. All these features make it difficult to recognize people by fingerprints or veins and significantly reduce identification reliability. Therefore, industries seek facial recognition solutions. Thus, let us demonstrate the application of face recognition technology at different enterprises, regardless of the area. Facial recognition use in incident management Facial biometric products are known to automate and improve the efficiency of security services by enriching any VMS system. These systems provide an opportunity of instantly informing the operator about recognized or unrecognized people, and their list membership, as well as save all the detected images for further security incident investigation. Furthermore, some sophisticated facial biometric systems even provide an opportunity to build a map of the movements of specific people around a site. Besides, it is relevant not only for conducting investigations but also in countering the spread of the COVID-19 virus. Identifying and tracking COVID-19 positive cases Therefore, if an employee or visitor with a positive COVID-19 test enters a facility, the system will help to track his/her movement and identify his/her specific location. It will also help to take the necessary measures for spot sanitary processing. Thus, the introduction of biometric facial recognition at the industrial enterprise can improve and speed up the incidents' response and investigations without spending hours watching the video archive. Access control system to secure physical assets The right access control system can help industries secure physical and informational assets The right access control system can help industries secure physical and informational assets, cut personnel costs, and keep employees safe. Facial recognition systems may enrich access control systems of any company by providing more security. As biometric characteristics, by which the system assesses the compliance of a person with the available profiles in the database, cannot be faked or passed. The human factor is also reduced to zero, due to the fact that while identity documents can be changed, the inspector can make a mistake or treat his/her task carelessly, be in collusion with an intruder, the biometric system simply compares a person in front of the camera with the biometric profiles database. Biometric facial identification software For example, RecFaces product Id-Gate, a specialized software product for reliable access control to the site, checks the access rights by using biometric facial identification alone or in conjunction with traditional IDs (electronic passes, access keys, etc.), which means that there is almost a zero probability of passing to the site by someone else's ID. The access control system's functionality allows one to strictly account the number and time of all the facility's visitors and also track their movement. When unauthorized access is attempted or a person from the stop list is detected, Id-Gate sends an automatic notification to the access control system and operator. Enhanced data and information security Even despite the division of access to different industrial enterprise areas, the security service needs to provide independent information system security. Employees with the same facility access rights may have different access rights to data. However, in that case, a personal password is not enough, as an employee may forget it, write it down and leave it as a reminder, tell a colleague to do something for him/her during the vacation, or just enter it at another person's presence. Password-free biometric authentication systems make the procedure user-friendly and secure Password-free biometric authentication Password-free biometric authentication systems make the procedure user-friendly and secure. Such systems usually provide an option of two-step verification when successful password entry is additionally confirmed by biometric recognition. Hence, it is particularly relevant due to the current lockdown in many countries. To sum up, the application of biometric technologies solves several issues of the industry, such as: Optimizes and partially automates the work of the security service, as it provides reliable identification and verification of visitors/employees, reduces the amount of time spent on finding a person on video and making a map of his/her movements, without spending hours on watching video archive in case of investigation. Provides a high level of reliability and protection from unauthorized access to the enterprise and the information system. Provides a two-step verification of the user/visitor (including password and biometric data) and almost eliminates the risk of substitution of user data/ID.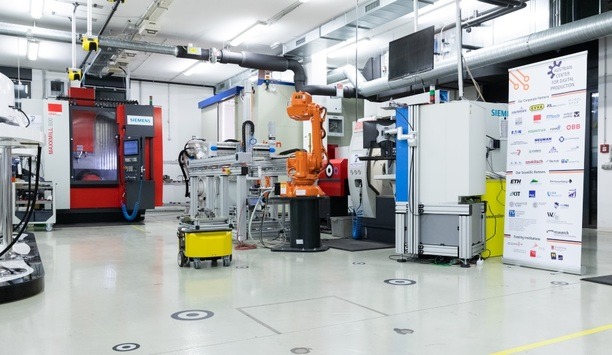 EVVA To Showcase Mechanical And Electronic Locking Solutions At International Event In Vienna, Austria
Under the headline "Start-up since 1919", EVVA presented the company to journalists from eight countries at a two-day international media event from 13 to 14 November 2019. True to EVVA's innovative spirit, the event started with a start-up tour of Vienna. On the second day, the media representatives were able to participate in an exclusive press conference and tour of the Wienerberg facility where they were given personal insights into the site and a current outlook on future challenges and new opportunities - keyword 'digitalization'. In the conference, Stefan Ehrlich-Adám, CEO of the EVVA Group, Michael Kiel, Group Division Executive of Operations and Johann Notbauer, Group Division Executive of Market Innovation and Technology reported on the most important milestones since EVVA was founded 100 years ago. In addition to this, they presented upcoming product and manufacturing innovations and gave an outlook on the future of security technology. Mechanical locking systems Having witnessed constant innovation since its foundation in 1919, the internationally renowned and recognized supplier of high-quality security systems has been successfully combining tradition with innovation for 100 years, making it one of the world's leading manufacturers of mechanical and electronic locking systems. Stefan Ehrlich-Adám, CEO of the EVVA Group, gave an outline of the company, "Since the company was founded as the 'Invention, Experimentation and Application Institute', it has been defined by courageous and forward-looking entrepreneurship and the pursuit of innovation". EVVA's innovative strength is visible in the invention and patenting of the GPI and MCS mechanical systems A successful example of EVVA's innovative strength - and at the same time an important milestone in the company's expansion - was the invention and patenting of the GPI and MCS mechanical systems, which are still important today, four decades ago. But the permanent further development also continues for the mechanical locking systems. "As patents expire after 20 years, we need to continually develop mechanical locking systems and come up with new ideas." EHRLICH-ADÁM explains. Electronic locking systems The cultivation with in-house electronic locking systems division on the European market demonstrates EVVA's pioneering spirit. In the 1970s, the Viennese family-owned company EVVA was considered to be the world's first company in the industry to use computer programs to calculate and control the most complex master key systems. Meanwhile, Xesar and AirKey are well-established on the market and they are a unique solution for the challenges of global megatrends in the security industry. "We had a head start with our in-house development when electronic locking systems were introduced about 25 years ago. And from the very beginning, we had important expertise in the area of mechanical locking systems and to this day we are constantly striving to complement this as well as possible with electronic access control systems. The combination of mechanical locking systems and electronic access control systems is the technically sensible response to the specific security and organizational needs", said Ehrlich-Adám. In-house research and development We aspire to invent and develop durable, very high-quality products in-house; therefore we have an in-house research and development department, which has grown substantially in recent years. "The engineering is done by us and we decide on the product concept. We know the market, the customers and know which solutions the operators expect", explained Ehrlich-Adám. EVVA employs around 460 people at the main production facility in Vienna and has rapidly increased its workforce, particularly in the area of electronic systems and software, coupled with ongoing investments in machinery. For EVVA, the transition from mechanical systems to mechatronic systems ultimately means an increased need for technicians and software engineers. "Going forward, we will also invest in staff who are able to assist with installations", Ehrlich-Adám explained. In addition to securing and creating jobs, the Viennese family-owned company is also pursuing a targeted CSR strategy at the site, which is being implemented through the Clean Production Approach. The proportion of clean production is currently at 60%. EVVA locking systems EVVA locking systems have been installed throughout the world, for instance, on the Queen Mary ocean liner In addition to the main site in Vienna, there are now a total of ten subsidiaries throughout Europe and a network of already over 1,000 electronic and other mechanical locking system sales partners. These are an important factor in our further expansion and international success. Interesting target markets include Southeast Asia and Australia. EVVA locking systems have been installed throughout the world, for instance, on the Queen Mary ocean liner, in Copenhagen's opera theater, the new Juventus Stadium in Turin, as well as St. Stephen's Cathedral in Vienna. "Our well-developed sales network is one of our greatest strengths. Our core competencies include the project planning, calculation and realization of large systems," Ehrlich-Adám said. Industry 4.0 and excellence In the second part of the conference, Michael Kiel, Head of Operations, outlined EVVA's status and its plans in the area of Industry 4.0. "EVVA does not see Industry 4.0 as just digitalization, but also a variety of opportunities for its own development of excellence. We have defined four development focus areas for our claim to excellence associated with Industry 4.0: Digitalization; Automation, Site development Collaborations. Our highest priority has always been, and will continue to be, to bring "the people" with us, through the relevant qualification measures and participation in projects", Kiel explained. Digitalization A flagship tool for 'lived digitalization' is EVVA's Order Fulfillment Tool, which was developed in-house. It provides order support by showing the current status of orders. With the Next Generation Cross Link Production (Xpro) project, EVVA is pursuing several goals: On the one hand, the goal is to create a blueprint for a flexible manufacturing system. To achieve this, in collaboration with TU Vienna, EVVA 'digitally upgraded' a machine, adding collaborative robotics to it. On the other hand, we are also accelerating digitalisation in the sense of going "paperless" with drawingless Computer Aided Manufacturing (CAM), which is already in use as a prototype. Automation For EVVA, the mid-term goal is to use 'digital twins' to create fully digital models of production to plan and optimize processesFor EVVA, the mid-term goal is ultimately to use 'digital twins' to create fully digital models of production to plan and optimize processes and procedures. To achieve this, a digital production plan with simulation and optimization will be implemented by 2020, as part of the AutProSim research project with the Fraunhofer Institute. "By 2023, EVVA will invest a volume of 20 million euros in shaping the development of excellence, of which two thirds will be spent on high-quality automation solutions", Kiel explained, adding "We will particularly drive forward new technologies for 3D printing of plastic parts for machine construction and image processing for testing scenarios that are integration into the automation line." Collaborative robots But EVVA is also increasingly using collaborative robots (cobots) to support employees in simple, monotonous tasks, such as sorting. "Using automation, we can bring certain tasks and consequently orders from low-wage countries back to the Wienerberg facility. Apart from reducing errors and raising the qualification level, cobots will allow EVVA to increase its competitiveness", Group Division Executive Michael Kiel explained. On the topic of site development, Kiel explained why Industry 4.0 is connected to internationalization. "As part of our Powerplant Strategy with satellite sites, in the future the three sites of Vienna, Tišnov and Krefeld will become a Powerplant, meaning that they will be production units for the manufacturing of components and automated assembly. In turn, the satellite sites will consist of eight Europe-wide distribution sites for manual assembly of smaller production batches." By 2023, EVVA plans to have established all Powerplants and satellite sites as a unified process chain. Collaborations EVVA is a co-partner of the Austrian Center for Digital Production on research of end-to-end digitalisation Finally, Kiel outlined the various research collaborations as the fourth development focus area on the path to excellence. For instance, we have worked together with TU Vienna on feasibility studies on the possible ways in which cobots can be used or machine-to-machine communication solutions in production. EVVA and the Fraunhofer Institute are The University of Vienna, in turn, is supporting EVVA in the development and expansion of the centurio.work production platform. Furthermore, EVVA is a co-partner of the Austrian Center for Digital Production (CDP), where, among other things, we are researching end-to-end digitalization from order placement through to production and delivery. A look into the future "For EVVA, however, the aim of excellence development is not just about continuous development, but about regularly determining our position. For example, next year, EVVA will face the industry benchmark, "Fabrik 2020 – die beste Produktion Österreichs" (Factory 2020 – Austria's best production)," Kiel concluded. Finally, Johann Notbauer, Group Division Executive of Market Innovation and Technology reported on trends and developments, also based on recent impressions in Silicon Valley at ARM and Microsoft. In his view, the possible scenarios are based on two future technologies: 1. Artificial intelligence (AI) and machine learning, linked to 2. Connectivity. Both topics are also linked to the disruptive changes for the security technology sector. Machine learning According to Notbauer, machine learning will be disruptive, as machines in the future will be "intelligent" – and therefore the processing and evaluation of the continually calculated data will be done by the machines themselves. Various other possible applications arise from linking digital data with physical data. Digital data is generated through the various touchpoints; physical data refers to diverse sensory data. In the future, we will be able to gain an even greater understanding of how end components and entire systems are used by combining these different forms of data in a targeted way. Intelligent systems The calculated algorithm would be able to recognize when and for which component a battery failure will occur" Notbauer described an application example "For instance, for a Xesar system it will be possible in the future for all 'intelligent' components to continually measure their own voltage curve and this data could then be centrally evaluated in a 'neural' network." "The calculated algorithm would be able to recognize when and for which component a battery failure will occur. In turn, this optimizes the sustainability and maintenance costs of the system and gives the sales department valuable information for a required modernization of the whole system. The added value and benefit for the customer consists is in "predictive maintenance", i.e. failure-free operation linked to cost-optimized maintenance", explained Notbauer. Connectivity The second biggest driver of innovation is connectivity, as a result of the many new opportunities that the game changing 5G has opened up. "5G makes it possible for us to connect production machines directly to the cloud. There is no longer any need for a local programmable logic controller, which is time-consuming to program. This takes place in a central cloud – quickly set up and quickly changed if products or the market demand changes," explained Notbauer. This trend is called 'access as a service'. However, despite machine learning and 5G - EVVA will continue to drive forward innovations in mechanical locking systems, in addition to the benefits of new Technologies as there is still a mechanical element at the end of the chain.
Telenot And Securiton Among Other Market Providers Have Confirmed Participation In Security Essen 2020
Security Essen is continuing to consolidate its position as a platform for the security industry. Numerous companies have confirmed their participation in the leading international trade fair, which will take place at Messe Essen from 22 to 25 September 2020. Particularly pleasing: In addition to many long-standing customers, the registrations also include companies which will take part in Security Essen again for the first time after a break. Amongst others, Telenot and Securiton will present their innovations at Messe Essen. "We are delighted about the exhibitors' commitment to Security Essen," says Oliver P. Kuhrt, CEO of Messe Essen. "This emphasizes the significance of Security Essen as an important platform for the security industry". Innovations in burglar alarm technology The application specialist for everything to do with alarm and security systems will present its innovations Thomas Taferner, Head of Marketing and Sales at Telenot Electronic, justifies the return to Security Essen as follows: "We are delighted to be on board again at Security Essen 2020. In the past three years, we have increasingly tested smaller events. But Security Essen has proved to be the only all-encompassing trade fair for us where the entire industry from the installing specialist company to security officers from industry, planning offices, trade associations, building property insurers, CID advisory centers, fire departments and many other target groups obtains information. "The trade fair is particularly interesting for us in 2020, because Telenot will present extensive innovations and will greatly expand its spectrum. In addition to burglar alarm technology, we now also have fire alarm technology in our portfolio and, from 2020, access control technology, too." Also after a break, Securiton Deutschland will take part in Security Essen again. The application specialist for everything to do with alarm and security systems will present its innovations in Hall 3 - the exhibition area for access, mechatronics, mechanics, systems and perimeter protection. Locking technology and electronic access systems The two North Rhine-Westphalian companies Dom and Wilka have been continuous exhibitors at Security Essen for many years already. Moreover, they have already registered again for Security Essen 2020. Dom Sicherheitstechnik GmbH & Co. KG, headquartered in Brühl, is a manufacturer of innovative locking technology and electronic access systems. Wilka Schließtechnik GmbH is at home in the key Velbert region. Robert Schlieper, Managing Partner, Wilka: "In our industry, the focus is naturally on the security topic. For more than 150 years, Wilka has represented high quality standards in an area where it really matters that the product delivers what it promises. We are always looking forward to the interesting discussions on our stand""At Security, we have shown our (potential) customers exactly that for years already - patented mechanical cylinders, locks and locking systems for a wide range of requirements and the innovations from the field of electronics. And of course, we are always looking forward to the interesting discussions on our stand, because personal contact is rarely as easy to establish as it is there". Participation in Security Essen 2020 Many other companies - including market leaders, niche providers and new entrants - have also already confirmed their participation in Security Essen 2020. From Germany, these include Abus August Bremmicker Söhne, EVVA Sicherheitstechnik, Kötter Security, lunaHD, NSC Sicherheitstechnik, Salto Systems, T-Systems International, Videor E. Hartig and the Wagner Group. The trade fair will be a premiere, for example, for the Bosch start-up SAST. The young company will present its Internet of Things platform for security cameras for the first time at the trade fair. Security Essen is also seeded for international stars: Hanwha Techwin Europe, Hikvision, Inim Electronics, Vanderbilt International, Zhejiang Dahua and Zhejiang Uniview, among others, have confirmed their participation in the world's leading trade fair. Open, functional architecture After a construction period of around three and a half years, the modernization of Messe Essen has been concluded since September 2019. From now on, exhibitors at and visitors to Security Essen will benefit from open, functional architecture, short distances, eight spacious, single-storey halls and plenty of daylight. For example, visitors can, for the first time, expect a complete and coherent range of available video products in the new Hall 5.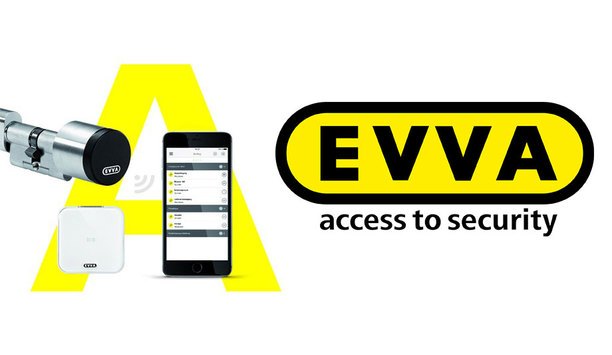 EVVA's AirKey Provides Safe And Sustainable Security Solution
The team opted for the AirKey locking system for identification media/key cards The idea for the Solar Decathlon originates in the USA. Since 2002, the competition has been bringing together universities from around the world with the objective of designing and operating an energy-efficient, solar-powered house. The aim is to support solar technologies in buildings. Each year the competition is hosted alternately in Europe and America. In summer 2014, it was held in Paris Versailles for the first time. Twenty pavilions that had been designed by teams of students from 16 nations were made accessible to the public at the "Cité du Soleil". The pavilions were assessed in ten categories by a panel of judges. This year was the first time a Swiss university took part in the renowned competition. The Team Lucerne Suisse faced up to the challenge with the your+ project. The vision of the your+ project is "to strive to sharing resources and efficiently using spaces with our concept of sharing and exchanging. Our living concept involves shared rooms to create a platform for exchanging objects and making mobility more flexible." "Smart" is the keyword With the "smart sharing" concept, your+ aims at providing more options on a smaller area thanks to an intelligent layout and use of domestic and working environments. The your+ prototype presented at Solar Decathlon Europe 2014 in Paris featured three room types, each with various application options. The three room types are linked by space+, a popular and communicative development tool with a host of potential applications. The prototype was equipped with a sophisticated energy concept which was incidentally also based on the principle of sharing. Innovative project, innovative partner EVVA is a Silver Partner of Solar Decathlon. The project team opted for the innovative AirKey locking system. AirKey turns smartphones and identification media into keys. The system is just as dynamic as customers' needs and consequently, it ideally suits the your+ project. "We opted for the AirKey locking system because of its flexible programming options for identification media/key cards", Marcel Wyss – architecture student and Student Team Leader explains. The particularly flexible AirKey solutions requires nothing more than a mobile phone or identification media with NFC functionality, the Internet and an AirKey cylinder. Keys are sent online. The AirKey app and the unique EVVA KeyCredits make this smart locking system a user-friendly, comprehensive solution. "Most of all the option to also directly grant authorisations to rooms using the AirKey app sparked a very positive response", Wyss continues. The Solar Decathlon 2014 concluded in mid-July. your+ ranked in an impressive 5th position. The team received particular praise in the following categories: convenience, communication, easy use, architecture and innovative light design.
Related white papers
Cloud Video and Smart Cities
Physical Access Control In Higher Education
A Brief History of Access Control Credentials