American Dynamics Surveillance Quads
(8)
Browse Surveillance Quads
Surveillance quad products updated recently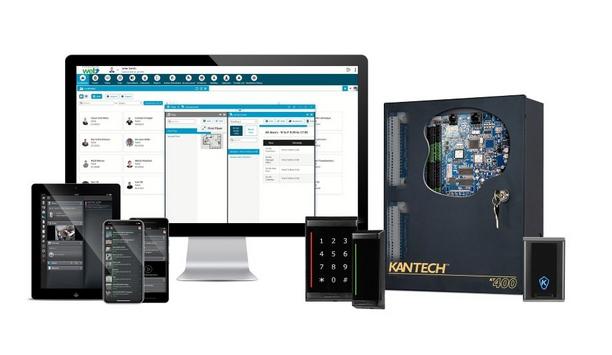 Johnson Controls Releases The Newest Version Of The Tyco Kantech EntraPass Security Management Software
Johnson Controls, the pioneer in smart, healthy, and sustainable buildings, and architect of the OpenBlue digital connected platforms, releases the newest version of the Tyco Kantech EntraPass security management software. EntraPass version 8.30 features additional support for Tyco DSC PowerSeries intrusion alarm panels, including a fully functional virtual keypad, enhanced support for EntraPass web macOS functionality, cybersecurity updates, and other optimizations for a more streamlined user experience. Intrusion alarm panels For a more seamless combination of access control and intrusion, additional support for the Tyco DSC PowerSeries alarm panel family includes a fully functional virtual keypad, with the same functions, navigations, and emergency keys as the physical DSC intrusion alarm panels. This enables system operators to perform intrusion functions remotely This enables system operators to perform intrusion functions remotely from an EntraPass workstation, such as the arming/disarming of intrusion panels or acknowledging/canceling alarms without needing to be physically present at the keypad's location. Printing cardholder badges Users who prefer mobile access to their EntraPass software can now view real-time or recorded video from Tyco Exacq and Tyco American Dynamics VideoEdge NVRs as part of new features in EntraPass web macOS v1.10. Other enhancements include creating, customizing, and exporting reports to PDF, the ability to take users' pictures and print cardholder badges on site and in real-time. As part of ongoing efforts to improve cybersecurity, the following enhancements were added to EntraPass software: EntraPass workstation reports are now stored in the Windows user's document folder. Updated operator roles and password requirements. Microsoft certificate validation that the EntraPass application has not been tampered with.
Johnson Controls Announces Mask Detection, Intelligent Person Search Features In Upgraded Victor/ VideoEdge 5.6 Solution
Johnson Controls, the globally renowned provider of smart security and sustainable building solutions, has announced the introduction of the latest generation of the Tyco American Dynamics victor/ VideoEdge security solution, which offers powerful features, such as Intelligent Person Search, Area Occupancy, new Event Management hub, 64-bit client, and NVR Network Interface Card bonding for increased bandwidth. victor/ VideoEdge solution The Tyco American Dynamics victor/ VideoEdge security solution features new victor/ VideoEdge AI to give security operations and personnel an advantage over potential threats with shortened response times and more accurate intelligent search capabilities. These advanced AI capabilities equip customers with a comprehensive, intelligent security solution for high accuracy, and far greater power, giving their businesses a superior advantage against any potential threat. Powerful AI and analytics Powerful AI and analytics are now combined and integrated with victor/ VideoEdge Powerful AI and analytics are now combined and integrated with victor/ VideoEdge to strengthen operational efficiency and effectiveness. The security solution detects suspicious objects and abnormal behavior effectively to identify trends that help mitigate threats, and pinpoint exact location of alarms on maps, so as to arm security teams with life-saving details. With powerful, automated and forensic search capabilities, powered by Tyco AI, victor/ VideoEdge users are able to save time when precious minutes matter. Cyber Solutions Product Security Program standards compliance All of the company's products are analyzed, tested and are required to meet or exceed the rigorous standards of the Johnson Controls Cyber Solutions Product Security Program. This holistic approach is aimed at providing peace of mind to customers. Johnson Controls' security mindset begins at initial design concept and is supported through deployment, including a rapid incident response to meet the comprehensive and evolving cyber security environments.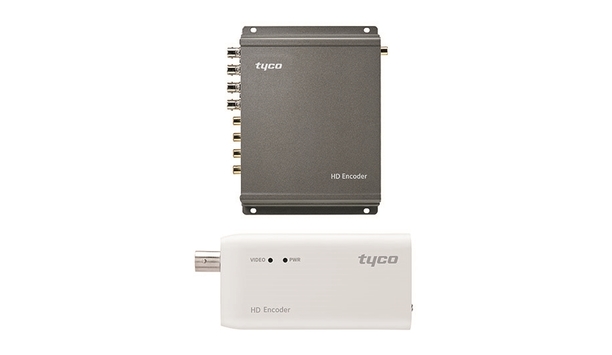 Johnson Controls Releases Tyco HD Video Encoder For Seamless Analog And IP Integration
Johnson Controls introduces the Tyco HD Encoder, an ideal solution that allows high definition (HD) and standard definition (SD) analog cameras to function within an evolving IP infrastructure. The product is supported by both exacqVision, American Dynamics and VideoEdge. IP video surveillance Available in one-and four-channel options, the Tyco HD Encoder allows users in networked environments to retain HD and SD cameras while adding IP cameras over time, leveraging the benefits of IP while utilizing their existing analog infrastructure. Encoder hardware adapts analog video to be sent over IP networks, helping CCTV systems upgrade to a modern IP video surveillance organization. The HD Encoder is ready for deployment out-of-the-box and is Power over Ethernet enabled for minimal cabling by running power and data through the same CAT5/6 cable. The encoder also includes important features like HDMI out, H.264 compression for cameras up to 2MP, multi-streaming and support for AHD, CVI and TVI analog protocols. Fully integrated video system Tyco provides network video recorders and video management systems from American Dynamics and Exacq, offering the foundation for a fully integrated video system. Purchasing each aspect of the solution from the same vendor reduces potential product lifetime issues while streamlining setup and support.