Bosch Power supplies & batteries
(36)
Browse Power supplies & batteries
Power supply & battery products updated recently
Surge Protection For Security Installations: 2017 Saw Increased Investment
In 2017, DITEK saw how power surges from the many natural disasters that took place damaged many businesses. In a natural disaster, or even everyday business operations, a facility's entire investment in security, life safety and surveillance systems technology can be disabled or rendered useless in a few seconds. Surge protection solutions can mitigate those risks and protect security investments. Proactive Approach To Risk Mitigation Throughout 2017, we also witnessed a change in how enterprises view surge protection, which included how investments are being made in surge protection to protect valuable security, life safety and surveillance systems, while also reducing downtime, manpower costs, liability vulnerabilities, and possibly compliance issues that can force businesses to actually cease operations. Effective security management is about mitigating risks. But risks cannot be mitigated without a proactive approach. Enterprises and integrators, who take the time to assess risk and to develop a strategy to incorporate effective detection, deter and response criteria to protect physical assets will be successful in 2018. 2018 And Beyond That strategy includes designing surge protection into new security systems, while also adding surge protection to existing systems. Enterprises and security integrators who implement a surge protection strategy during security planning processes – or after – will be exercising prevention and mitigation, and they will be successful in 2018 and beyond. Surge protection devices have an untapped potential for enterprise surveillance and security systems In 2017, Ditek continued to offer security end users a solid surge protection solution. We also successfully educated system integrators, who are seeking value-added products or services to incorporate into their portfolios, on the importance of surge protection devices. Educating Security Integrators We believe that surge protection devices have an untapped potential for enterprise video surveillance and security systems, because they can and do meet safety and security challenges that have been rarely identified in the past. We are looking forward to 2018, when we will continue to develop new surge protection products – including a new product engineered to protect up to twelve individual fuel dispensers, which is critical to the financial operation of convenience stores. We will also continue to educate security integrators about the importance of including surge protection in the design/build RFP, to not only secure an enterprise's valuable security equipment, but also to help integrators to differentiate their capabilities and knowledge from the competition.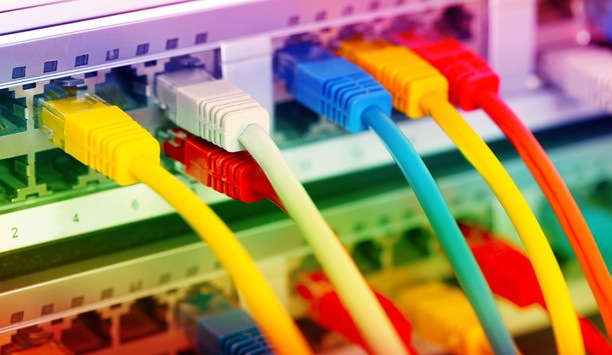 Adaptive Transmission Systems Evolve With Advanced Communications
The security market in 2016 saw an uptick in the economy, the introduction of new technologies, increased compliance requirements in key verticals, and rising concerns over the need for greater security. Users interested in upgrading or deploying new systems consistently chose networked system platforms. This trend further drove the demand for adaptive transmission solutions as a means of repurposing existing analog infrastructure to accommodate IP devices on a networked platform. As this migration accelerated, product feature sets continued to evolve with the inclusion of advanced communications that let you monitor, control and report power/diagnostics from anywhere. These new products have also helped to stimulate new business opportunities for integrators by expanding their service offerings to include remote monitoring of these devices as a new source of recurring monthly revenue (RMR). PoE And Adaptive Transmission Solutions In last year's 2016 forecast, we discussed the integration trend and how PoE and adaptive transmission solutions with network communications were rapidly gaining traction and market share. As the year progressed, the trend increased with customers migrating towards systems that provided more data, faster transmission rates and more versatility, and accessibility anytime from anywhere. Altronix responded with more advanced product solutions. This growing trend makes it more critical than ever for the core power and transmission infrastructure that make up the foundation of these systems to include network communications for true integration. As effective and efficient as integrated IP systems have become, the cost to upgrade or install new networked systems can be prohibitive. In 2017, security professionals will require expanded options to capitalize on existing infrastructure while accommodating IP devices with new levels of performance. These new products will greatly reduce installation and maintenance costswhen deploying orupgrading systems We will see the introduction of new products that offer greater levels of integration with bundled capabilities such as PoE, network switches, versatile adaptive transmission capabilities to accommodate different types of cabling, greater bandwidth and speed, and management capabilities. These new products will greatly reduce installation and maintenance costs when deploying or upgrading systems. Altronix 2016 Business Overview Altronix's evolution as a designer and manufacturer of versatile power supplies and accessories – and the addition of innovative PoE and adaptive transmission solutions with network communications – was significant in 2016. We have continued to deliver new products incorporating advances in power and communication technologies that solve real-world installation issues with the highest levels of performance and cost-efficiency. One of the most significant technologies contributing to our extensive portfolio of power and adaptive transmission products is our innovative LINQ™ Technology, which provides remote control of power, along with monitoring and reporting of diagnostics from anywhere you have internet access. LINQ completes the network communication cycle for networked systems by providing true integration for power supply and adaptive transmission products that are the foundation of every system. Altronix will continue to design, manufacture and introduce new power and adaptive transmission solutions in 2017 that live up to our longstanding reputation for outstanding quality, performance and reliability. See the full coverage of 2016/2017 Review and Forecast articles here Save Save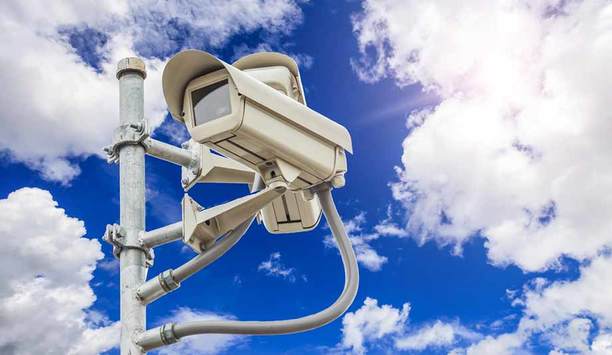 Extenders Convert Media For Longer Video Distance Runs
IP/PoE systems eliminate the need for local power, thus saving installation costs Cost considerations are an important reason to use existing installed cable as part of a new system infrastructure. Extenders in the form of media converters can help. For almost three decades, video surveillance systems existed in the form of analog systems. Video coaxial cable was the primary method of transmission with a limited distance of about 750 feet. Analog systems required separate power supply located at each security camera site. Today, new technology often solves one problem and creates another. Internet Protocol/Power over Ethernet (IP/PoE) systems eliminate the need for local power supply, thus saving installation costs. The drawback is the restriction to only 328 feet and the required use of Cat 5e or above cable. Extended Transmission Distance So tens of thousands of video surveillance cameras are waiting to be converted to IP, and have been transmitting over coax at distances two-and-a-quarter-times greater than the Ethernet limit. The advent of extenders helps to solve this problem. In addition, the use of extenders for Cat cable and even single-pair alarm wire helps to add to the types of IP/PoE conversions while extending distance as far as three thousand feet. Tens of thousands of camerasare waiting to be converted to IP,and have been transmitting overcoax at distances two-and-a-quarter-times greater than theEthernet limit Considerations While Using Extenders Use of extenders requires taking several considerations into account. First and most important is a careful reading of specifications. A statement can be true while not applying to your applications. Let's take IP/PoE transmission over coax as an example. A manufacturer's product can state it has this feature and will meet your transmission requirement of X number of thousand feet. However, a careful reading reveals that achieving this requires RG 6 cable while you have RG 59 installed. You need to maintain a 100Mbps bandwidth and provide your cable with 12.95 watts of power. But as both bandwidth and power decrease with distances obtainable from many types of extensions, you realize that both are much less at the extended distance you require. In short, just depending on a product to make a simple specification statement is not enough when it comes to infrastructure considerations and especially with regards to extenders. Save Save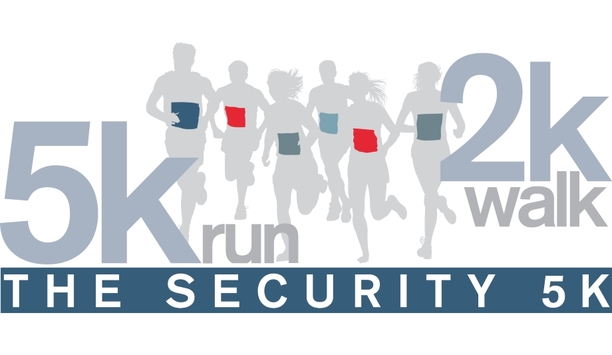 Mission 500 Announces A Security 5k/2k Fundraiser At ISC West 2020
Mission 500 is excited to announce this year's Security 5k/2k fundraiser at ISC West 2020 will be held on Thursday, March 19th. The event will be located at 2601 East Sunset Road, in Las Vegas, Nevada and will benefit children and families in need across the United States. Registrations to participate in this year's event are open. Those who are unable to attend or participate in the physical event can sign up and donate as a virtual runner or walker. Wide array of new security industry participants "2020 marks our eleventh year hosting the Security 5k/2k and we want to thank all of the previous participants and sponsors who have made the last ten years a tremendous success," said Tom Nolan, Director of Strategic Partnerships, Mission 500. We can't wait for this year's event and hope to meet a wide array of new security industry participants" "We can't wait for this year's event and hope to meet a wide array of new security industry participants, reconnect with prior ones, and have a great time while supporting this worthwhile cause." Participants in the Mission 500 Security 5k/2k will be awarded for their performance across various age categories, as well as those companies and individuals who led the fundraising effort. Humanitarian awards ceremony Those who succeed in raising $500 or more will automatically be enrolled in Mission 500's 500 Club and receive a jacket as recognition for their efforts. The Security 5k/2k Reception and Mission 500's CSR and Humanitarian Awards Ceremony will take place Thursday afternoon after the race (time and location to be announced). Confirmed charter sponsors include Alarm.com, Altronix Corporation, Axis Communications, Bosch Security Systems, BRINKS Home Security, CMAC, COPS Monitoring, Dahua Technology, DMP, Freeman, Galaxy Control Systems, HID Global, Hikvision, LENSEC, LRG Marketing Communications, Milestone Systems, Napco Starlink, PSA Security Network, Safety Technology International, Inc., and ZKTeco USA. The race is operated by Las Vegas Running Company, a locally based race management company.
ONVIF Reflects On 2019 Activities And Plans For New Profile Development In Annual Meeting
ONVIF, a global standardization initiative for IP-based physical security products, held its annual membership meeting in November, providing ONVIF members with an overview of important activities of 2019 and plans for the year ahead. Attendees heard presentations on the growth of ONVIF, as well as plans for new profile development. ONVIF Chairman Per Björkdahl highlighted the forum's achievements over the past year, particularly the market's continued support for the profile concept, with the number of conformant products surpassing 13,000 earlier this year. With six profiles to choose from and additional ones in development, ONVIF profiles have increasingly been included in various bid and specification processes in projects around the world, making it the de-facto interface in the industry. Björkdahl also noted the continued involvement of ONVIF in the International Electrotechnical Commission's work on international standardization, in addition to new proposals for cloud connectivity and interoperability between multiple systems. Video Enhancement Working Group The overarching goal of ONVIF is to provide to the market a single interface through which every system can operate As is tradition, ONVIF recognized the contributions of multiple individuals from various ONVIF committees. Steve Wolf, who served on several ONVIF committees on behalf of Pelco, received the ONVIF Service Award, which acknowledges individuals who have provided a long-term commitment to the organization. While serving on the Technical Committee, Wolf led the Security Working Group, and was also an active participant in the Video Enhancement Working Group, contributing to a number of improvements in how ONVIF approaches video. Andreas Schneider of Sony received the ONVIF Distinguished Service Award, which recognizes individuals who have made significant contributions to ONVIF over many years in multiple functions. Schneider's long-term service to the Technical Services Committee has positioned him as a major facilitator of the ONVIF organization, with contributions to multiple ONVIF profiles. Physical access control standards "The overarching goal of ONVIF is to provide to the market a single interface through which every system can operate," said Björkdahl. "Our honorees have shown significant and long-term commitment to our organization, in turn making this goal a reality one profile at a time. We thank both of our recipients for their innovation, hard work and service." ONVIF Technical Committee Chairman, Hans Busch of Bosch, spoke to members about the specification development roadmap, which highlights plans for future profile development, as well as the continued alignment to the standardization activities within the IEC TC 79 working groups for video surveillance and physical access control standards. Specifically, Busch covered what specifications are being examined for future profiles, and how they complement and further enhance existing ONVIF profiles. IP-based physical security products ONVIF continues to work with its members to expand the number of IP interoperability solutionsAs chair of the Technical Services Committee, Sony's Schneider gave an overview of the committee's work on new and existing profiles, client and device test tools, updates to the conformance process and tools, and the Developers' Plugfest. Shi-lin Chan of Axis Communications, who serves as chair of the ONVIF Communication Committee, provided a recap of ONVIF communication efforts in 2019, and discussed ONVIF's plans for the launch of a Mandarin website later this year. Founded in 2008, ONVIF is a well-recognized industry forum driving interoperability for IP-based physical security products. The organization has a global member base of established camera, video management system and access control companies and more than 13,000 profile conformant products. IP interoperability solutions ONVIF offers Profile S for streaming video; Profile G for recording and storage; Profile C for physical access control; Profile Q for improved out-of-the-box functionality, Profile A for broader access control configuration and Profile T for advanced streaming. ONVIF continues to work with its members to expand the number of IP interoperability solutions ONVIF conformant products can provide.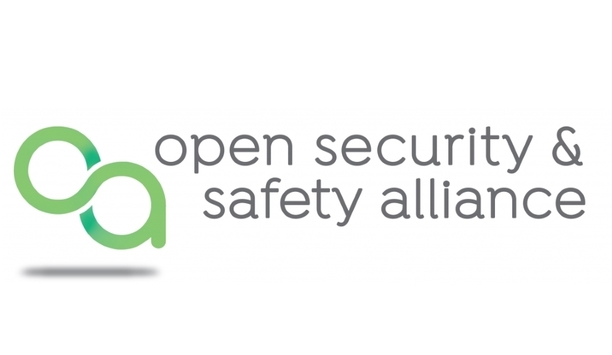 Open Security & Safety Alliance Celebrates Its 1st Anniversary In The Security Industry
The Open Security & Safety Alliance (OSSA), an industry body comprised of leaders, influencers and innovative organizations from all facets within the security, safety and building automation space, celebrates its one-year anniversary. Within its first 12 months, OSSA attracted 30+ members ranging from device manufacturers, software developers and system integrators to distributors and system on a chip (SoC) companies – helping lay the groundwork for improved security, safety, building automation and business intelligence solutions. Open security and safety ecosystem We're truly pleased at the progress achieved in just our first year by establishing an open security and safety ecosystem" "Through OSSA, we have competing and complementary institutions reaching across aisles and stepping outside of their brands to work together to push our whole industry into a new, more prosperous and efficient direction," said Johan Jubbega, President, Open Security & Safety Alliance. "We're truly pleased at the progress achieved in just our first year by establishing an open security and safety ecosystem comprised of 30+ renown companies, and having a market-changing digital marketplace and first commercially available video security camera offerings underway for year two as the Alliance continues to provide guidance and interpretation of common standards and specifications to promote more intelligent, productive solutions for users." Operation and maintenance of products Currently, security and safety solutions are fragmented and there is no collaborative approach to systems working together for bigger-picture success. Large amounts of data are left untapped in siloed systems that through cooperation can instead be utilized for better living, safety and security purposes. OSSA's mission is to work with market players to all start from the same 'recipe' when it comes to the development, deployment, operation and maintenance of products, software and services. The Alliance's vision is that the majority of the security and safety industry works with a common, vendor-agnostic operating system (OS) and IoT infrastructure – and agrees to implement or adhere to common approaches defined for common challenges like data security, privacy, product performance and easy consumption of data across multiple solutions. Collaborative digital marketplace They also started to define the common approaches and establishment of a shared IoT infrastructure This will substantially fuel usability and trust when it comes to security and safety solutions that are built on the foundations set forth by OSSA. From there, companies can differentiate through apps by way of a collaborative digital marketplace – similar to how we all access/download/use applications between an app store and our smart phones and other digital devices. Already within its first year, OSSA member companies created the first common Technology Stack specification including the definition of a common operating system for video security devices. They also started to define the common approaches and establishment of a shared IoT infrastructure, including a digital marketplace. This framework allows the trapped – and mostly unused – data captured by any brand of device to be unleashed and available for good purpose. It also reduces friction when conceiving, deploying and maintaining security and safety devices, systems and settings and inspires innovation by opening the doors to data interpretation and possibilities. This platform revolution that OSSA envisions will benefit everyone involved. Significant outputs from Alliance workgroups Significant outputs from Alliance workgroups over the past 12 months include: Documentation of a common Technology Stack including the definition of a common vendor-agnostic OS. First description of a common market approach to data security and privacy. OSSA member Security and Safety Things GmbH (SAST) realized a first version of its OS as set forth in the common Technology Stack defined by OSSA – enabling the creation of prototype cameras. Together with SAST's first open app store for security cameras, various innovative applications were showcased this year from ISC West 2019, IFSEC 2019 and GSX 2019. The commercial launch of the platform is planned for Q1 2020. OSSA members fulfilled their first prototype cameras based on the commonly defined Technology Stack and OS, and showcased them throughout 2019 at ISC West, IFSEC and last week from GSX. Change for the betterment of the industry The Open Security & Safety Alliance's five founding companies – Bosch Building Technologies, Hanwha Techwin, Milestone Systems, Pelco™ and VIVOTEK Inc – are joined by 25+ other inventive international players that currently comprise the OSSA member roster. The Alliance is designed to include everyone and offers membership levels to meet the needs of companies big or small. Benefits of joining OSSA include access to the Alliance framework and the ability to connect, discuss, influence and collaborate with other Alliance members to steer change for the betterment of the industry.
Featured white papers
Beyond Security - Access Control For Multi-Tenant Sites
Download
Reducing The Cost of Video Surveillance System Deployment and Operation
Download
RFID and Smartphone Readers in Physical Access Control
Download