Randy Southerland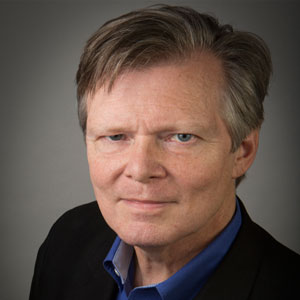 Randy Southerland
Special Assignment Contributor
,
SecurityInformed.com
Randy Southerland covers special assignments for SourceSecurity.com, interviewing a range of manufacturers, integrators and end users for in-depth coverage of trends and business opportunities. A veteran writer and former newspaper reporter and editor, he has written about the security market for 15 years. Randy was previously a regular contributor to Access Control & Security Systems magazine. He has also written on a variety of news and other business topics for publications including Atlanta Business Chronicle, Atlanta Journal Constitution, Georgia Trend Magazine, as well as trade and industrial publications. He divides his time between Atlanta and St. Petersburg, Florida.
Articles by Randy Southerland
News mentions
Again in 2016, the most well-trafficked articles posted at SourceSecurity.com tended to be those that addressed timely and important issues in the security marketplace. In the world of digital publishing, it's easy to know what content resonates with the market: Our readers tell us with their actions; i.e., where they click. Let's look back at the Top 10 articles we posted in 2016 that generated the most page views. They are listed in order here with the author's name and a brief excerpt. 1. Why Hikvision Is Suddenly Front-Page News: The Company Responds to Security Concerns [Ron Alalouff] It is perhaps [Hikvision's] spectacular growth that has fueled some of the claims and concerns about the company, most recently in the UK in a front-page article in The Times. While highlighting the company's success – in the UK it has sold more than a million cameras and recorders installed at sites such as government buildings, airports and sports stadiums – the article questioned whether there is sufficient oversight of the security implications of foreign involvement in critical infrastructure. 2. Tyco and Johnson Controls Merger Driven by Convergence of Security with Smart Building Technology [Larry Anderson] This week, Johnson Controls and Tyco have announced their merger into one company with annual revenue of $32 billion. The new Johnson Controls will be almost a direct reflection of one of the industry's biggest trends – the move toward technology convergence and smart buildings. 3. Weaponized Robots? Military and Police Response Uses for Robots on The Rise [Randy Southerland] The era of the "killer robot" hasn't arrived, exactly, but it may not be far off. Police and the military have been using these machines for decades now to disarm bombs and provide reconnaissance in areas where it would be risky to send officers or soldiers. Police and the military have been using these machines for decades now to disarm bombs and provide reconnaissance (Image credit: Antonio Scorza / Shutterstock.com) 4. Security Industry Speculates As Honeywell-UTC Deal Falls Through [Larry Anderson] In a year of mega-deals impacting the security marketplace, one of the big news stories recently was a deal that did not happen – between giants Honeywell and United Technologies (UTC). Financial news pages have been full of the back-and-forth between these two companies. It seems Honeywell wanted to merge with UTC, but UTC declined because of "insurmountable regulatory obstacles and strong customer opposition." So the deal is off, at least for now. 5. Home Automation: A Growth Area for The Security Industry? [Ron Alalouff] Despite the market entry of some big names such as Google's Nest, Apple's HomeKit, and telecommunications giants AT&T and Deutsche Telekom, are we really on the threshold of a home automation revolution? Not quite, according to market intelligence firm Ovum. 6. Bosch-Sony Partnership Amounts to A New Variation On M&A [Larry Anderson] Might there be more such partnerships to come as the number of companies serving the video surveillance market adjusts to its size? Might "softer" consolidation like the Bosch-Sony deal be the next big thing and even slow down the pace of mergers and acquisitions? Time will tell, but it's clear the benefits of such an approach might be attractive to other companies, too. Bosch will handle the sales and marketing globally for all of Sony's video surveillance products (outside of Japan) 7. Pelco By Schneider Electric CEO Sharad Shekhar To Revive Pelco Global Video Security Business [Deborah O'Mara] Pelco has made significant investments in key vertical markets, including oil and gas, gaming and casinos, Safe Cities, and airports and seaports, and [the company] will see significant focus on product and business development in these markets. [Pelco] will look to further engage customers in these spaces by focusing not just on products, but on solutions that will solve security and operational challenges. 8. Deep Learning Technology Applications for Video Surveillance [Paul Sun] Although deep learning has been applied to many industries with breakthrough results compared to legacy systems, not all applications are suitable for deep learning. In the field of video surveillance, several applications stand out that can benefit from deep learning. 9. Electronic Locks Prove a Worthwhile Investment for The Security Industry [Michael J. Mahon] Mechanical locks and keys date back thousands of years and have undergone many changes, but the industry's transition to electronic locks might be the most important, lasting, and surprisingly affordable security and safety change of all. The objective behind the creation of locks so long ago remains: to control a value on the other side of a door. But the security industry as a whole is migrating from the perceived "cheaper" and historical mechanical lock to the newest technology of electronic locks. 10. Understanding Starlight Camera Technology and Low-light Applications in The Security Industry [Alyssa Fann] Starlight cameras are the latest products security companies are adding to their product line-ups, each camera boasting the most comprehensive ability to make darkness visible. While low-light surveillance capabilities have been around on the market for some time, starlight camera technology is redefining low-light surveillance to new levels. See the full coverage of 2016/2017 Review and Forecast articles hereSave Save
On event days, representatives of emergency response & security agenciesare together and running sports venues as a unified group In the world of sports security, alliances are bringing together personnel and agencies that once only talked to each other during an emergency. Consider the recently announced agreement between the Security Industry Association (SIA) and the National Center for Spectator Sports Safety and Security (NCS4). This memorandum of understanding (MOU) is designed to foster collaboration in addressing the unique security challenges facing stadiums and other sports venues and how best to use security technologies to up the security ante. SIA And NCS4 Stadium Security Partnership "SIA being the leading trade association for electronic and physical security solution providers gives NCS4 the capability to collaborate on identifying current and new products and services that address the future industry needs," says NCS4 Director Lou Marciani. NCS4 has developed best practices and training programmes including certifications for sports security professionals. As venues have begun installing cameras and made increasing use of metal detectors to screen fans as they enter the ball park, this new deal will help ensure that security directors are installing the right kinds of equipment for their sport. As part of the agreement, the two organizations plan to develop a series of quarterly webinars, create presentations, speak at each other's events, promote each other's activities and programs, publish articles in each other's publications, and eventually develop joint vendor-neutral guidelines and best practices for stadium events. This alliance is just the latest step in the sports security's profession move toward creating even greater collaboration. The National Incident Management System (NIMS) provides a standardized approachfor security personnel & emergency responders at mass gatherings Emergency Personnel Planning For Incident Management "I would have to say that [collaboration] has become the operating norm," says Paul Turner, Director of Event Operations & Security for AT&T Stadium in Arlington, Texas, home of the Dallas Cowboys. "Whereas in previous days a venue would have some police and some fire personnel and medical personnel assigned to that venue and they would just be like another resource that would be onsite. Now the intent is for everyone to do integrated planning where you have a group together of police, fire, medical stadium operations even federal agencies that are all part of building your event plan and then you're doing unified command." In this new era, on event days, representatives of all these agencies are together and running the venue as a unified group. Gone are the days when a venue operator would call for help after an incident occurred. "We're operating in a regular mode and if an incident presents itself then we're commanding that incident," says Turner. "It's not like you have to bring a whole bunch of people together to deal with a particular incident because you've been running that event." The development of the National Incident Management System (NIMS) provided security personnel at venues with a standardized approach to incident management. Developed by the Department of Homeland Security, the program facilitates coordination between all responders including all levels of government with public, private, and nongovernmental organizations. "More and more mass gatherings are being managed under that kind of a structure," says Turner.
Many of the most well-trafficked articles posted at SourceSecurity.com in 2015 were those that addressed timely and important issues in the security marketplace. In the world of digital publishing, it's easy to know what content resonates with the market: Our readers tell us with their actions; i.e., where they click. Let's look back at the Top 10 articles we posted in 2015 that generated the most page views. They are listed in order here with the author's name and a brief excerpt. 1. Video Analytics Applications In Retail - Beyond Security [Larry Anderson] Analytics can help catch suspects by alerting in real-time. After the fact, analytics used for search purposes are far more effective to identify a theft. Secondly, analytics can be used in retail to track customers, understand their age and gender, manage queue lines, know how long people dwell at an end cap, provide heat maps, etc. 2. Cybersecurity - Hackers Target SCADA Embedded Systems [Vicki Contavespi] "SCADA monitors devices on the grid many times per second and was never intended or designed to have virus protection or security protocols," says Dave Hunt, an independent homeland security consultant and a founding member of the National InfraGard Electromagnetic Pulse special interest group. In fact, continuous monitoring makes it virtually impossible for a SCADA system to validate a security protocol. 3. Home Automation Standards And Protocols [Randy Southerland] As the home automation industry has expanded with an ever-growing number of devices and services, companies are placing bets on which wireless protocols will dominate. The past few years, the leaders have been Z-Wave and ZigBee. Companies are also using a variety of other standards including Crestron's Infinet, Insteon, and proprietary technologies such as Lutron's ClearConnect. Readers were interested in Prism Skylabs' retail applications, utilizing IP cameras as sensors to gather data on customer behavior 4. The Numbers Tell The Video Story At ISC West: 4K And H.265 [Larry Anderson] The latest in video surveillance equipment at ISC West [in 2015] is reflected by the numbers you hear repeatedly on the show floor, numbers like 4K and H.265. Big players like Panasonic have joined the 4K bandwagon in a big way. Sony introduced a 4K camera with a larger sensor size (1-inch) to increase light sensitivity, displaying the better view alongside a "Brand X" competitor in the Sony booth. 5. Video Analytics: Prism Skylabs Envision IP Cameras As Sensors To Expand Their Role In Retail [Larry Anderson] Prism Skylabs is helping to drive a re-evaluation of the role of video cameras in the market. Founded in 2011, the San Francisco cloud service company thinks of IP cameras as sensors that are capable of providing a range of data that can be managed and processed in the cloud to provide more useful information to end-user customers. Prism's current implementations of the "software as a service" approach focuses on retail merchandizing and marketing applications, but Prism Co-Founder and Senior Vice President Bob Cutting sees many other opportunities too. 6. Video Analytics For Forensics: Analytics-Based Forensic Evidence Collection [Larry Anderson] Another aspect of video analytics is how the technology can be used for forensics. Basically, intelligent searches of video archives provide investigators faster access to any needed video clip based on the content of the video. It's a monumental improvement over the old days of searching for hours while rewinding and fast-forwarding videotape. 7. IP Video Surveillance Market – Revealing The 'Industry Standards' Myth [Mark Collett] Considering the state of the IP surveillance industry, standardization would likely drive vendor consolidation and force companies to evolve in order to succeed. Many industries have successfully implemented standards – including energy, telecommunications, consumer electronics and aerospace. These are all vibrant industries; standards have not driven any of them to extinction, as some in the security industry believe they would. Another topic of interest was the public and private protection of public figures, spurred by the Pope's visit to America earlier this year 8. Physical Security Information Management (PSIM) – The Death Of An Acronym? [Larry Anderson] Lately, we have even begun hearing manufacturers starting to avoid the PSIM term and its historic baggage and preconceptions. When a buzzword takes on a negative stench, it loses its impact. If a PSIM is perceived as negative, the initials lose their usefulness even as a marketing term (which some say PSIM was all along). 9. Avigilon Acquires Fundamental Patents Covering Video Analytics [Larry Anderson] What are the ramifications when a major supplier in the video analytics space owns many of the patents that are fundamental to its competitors' businesses? It's one thing to pay licensing fees to a fading player like ObjectVideo (perhaps to avoid costly litigation?), but isn't paying those fees to a direct competitor another matter? 10. How Public And Private Security Operations Protect Celebrities, Big-Name Executives And Dignitaries [Michael Fickes] According to the Secret Service, dozens of federal, state and local agencies combined forces to protect the Pope in his visits to Washington, D.C., Philadelphia and New York City. The Department of Homeland Security designated the Papal visit to New York City a National Special Security Event. For such an event, the Secret Service acts as the lead federal agency for the design, implementation and oversight of the operational security plan. See the full coverage of 2015/2016 Review and Forecast articles here
Experts sections