Rahim Zaknoun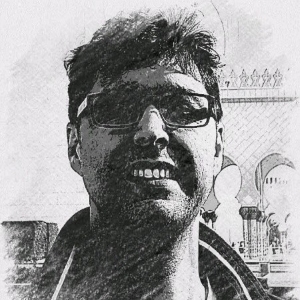 Rahim Zaknoun
Head of Innovation & Developer Ecosystem,
Airbus Defence and Space (formerly Cassidian)
Rahim Zaknoun is the head of innovation & developer ecosystem at Secure Land Communications of Airbus. He has also worked in the capacity of senior manager for partners engagement and business development at Microsoft. Rahim has an MBA degree from the Swansea faculty of Science, UK and an engineering degree in computer science from the Institute of Technology.
News mentions
At the end of September 2019, eleven professional application developer companies, primarily from Nordic countries, got together in Stockholm to demonstrate their creations for Airbus's Tactilon Dabat device. This was the 5th edition of the Critical App Challenge, which has already taken place in Germany, Belgium, Hungary, and the Middle East and North Africa region in order to give local innovative companies from these regions the chance to demonstrate their solutions for public safety and mission-critical use. IoT, data analytics and artificial intelligence The innovative aspect, user experience on behalf of public-safety and mission critical professionals were key evaluation criteria This one-day event in the Swedish capital allowed the companies to present their applications to a jury of seven customers and Tactilon Dabat end-users from various industries and scopes of use. The innovative aspect, as well as the user experience on behalf of public-safety and mission critical professionals, were key evaluation criteria. In short, the participants had to take into account the use of IoT, data analytics, and artificial intelligence in order to propose unique ways to retrieve data, as well as the means of processing and exploiting that same data. "I am extremely satisfied with the outcome of this new Nordic-oriented edition," explains Rahim Zaknoun, Head of Developer Ecosystem for Secure Land Communications at Airbus. "This concept is a unique way to show our customers that we are actively listening to their needs and are also proposing tailored applications and solutions which take into account technological advances, as well as current and future specific requirements, while finding means to optimize daily missions and tasks for all end users, regardless of which industry they work in. Whether it be in public safety, law enforcement, transport, utility and industry, and even healthcare, amongst others." Zaknoun adds. 4K and data security The prize winners, selected as the best existing solutions suitable for the Tactilon Dabat presented state-of-the-art mission-critical solutions. The top three were: Mesensei with a decentralized platform for private social media communication and decentralized data ownership, Dottli, a communication solution which collects and shares data on each end-user by using sensors, and Ansur, a secure application which aims to reduce emergency response time for mission-critical interventions by proposing an option that handles visual situational awareness data by processing high-resolution – and even 4K – imagery. All companies have received invitations to participate in two large events in November: Rakel Day, a major Swedish customer event which will take place on the 12th of November, and Slush; the world's leading start-up event in Finland, from the 21st to the 23rd of November, at the Airbus stand. This will give them a unique chance to demonstrate their apps to both Airbus and end-users alike. Airbus Tactilon Dabat hybrid terminal The Airbus Tactilon Dabat hybrid terminal offers both Tetra and LTE radio technologies in one single device The Airbus Tactilon Dabat hybrid terminal offers both Tetra and LTE radio technologies in one single device. Tactilon Agnet 800 is an app for smart devices such as the Tactilon Dabat. It makes it possible to use features such as push-to-talk, status notifications, text messaging, and emergency calls on the Tactilon Dabat. Group communication with other professional radio carriers or the control room is also possible. Indeed, end-users of Airbus's Tactilon Dabat can already take advantage of an array of professional applications available in the Airbus SmarTWISP catalog, which offer features such as biometric, license plate recognition and geo-positioning. Tactilon Agnet solution In addition to the possibility of installing such applications on the device, Airbus's very own Tactilon Agnet solution is also available on the device to allow users to share voice, data, image and video information with other individuals or a group of individuals in a secure and reliable way.
Airbus has expanded the range of its application portfolio for the Tactilon Dabat and partnered with new professional application developers. The aim is to better serve the communications markets in the field of public safety, transportation and healthcare. At the CCW exhibition in Berlin from 15 to 17 May 2018, Airbus is showcasing selected applications for professionals that combine multimedia real-time functions with highest standards of security. "The apps that we showcase at the CCW work in various areas, whether it is industry, public safety or the health sector. They meet specific customer needs and requirements for different regions in the world," explains Rahim Zaknoun, Head of Innovation & Developer Ecosystem at Secure Land Communications of Airbus. "We selected these apps for our customers and created them for the hybrid Tactilon Dabat." For instance, the digitalized Triage application from Exomi helps first responders (paramedics) to send complex health data of patients from the ambulance on the scene to the hospital. The delivery of the constantly updated information is standardized and reliable. It can easily be shared not only via the Tactilon Dabat, the Android smartphone and Tetra radio in one device, but also on other platforms in control rooms or in the field. Thus, the application streamlines processes and accelerates a more accurate treatment for the patients. Commanders and group members (Tetra and smartphone users) can easily follow each other on the Dabat's display based on a map configuration with GPS Live Video Sharing Platform The application ES-Core features a live video sharing function that is secure and supports external video sources, such as from drones or vehicles. Even with little radio coverage the transmission is of high quality. Moreover, footing can be stored as evidence or for the purpose of analysis. "Clearly, this is a tool for police officers. However, paramedics work increasingly with this app on the scene and companies can also master situations by transmitting a live video stream," says Rahim Zaknoun. Another application can fill frequently the gap of non-existing radio coverage in many public buildings: the 'indoor positioning' system for large sites creates a real-time situational awareness when communication groups move around in- and outdoors. Based on a map configuration with a GPS function, commanders and group members (Tetra and smartphone users) can easily follow each other on the Dabat's display. The application serves especially security personnel in airports, train stations, or event sites: no configuration is needed, a seamless in- and outdoor positioning is put in place and the app works without broadband connection. Track Worker Protection In order to save lives of railway track workers and minimize the risk of collisions, the company Intelligence on Wheels invented the app 'Track Worker Protection'. This application with a clear map display receives permanent train location updates. Our SmarTWISP application developer programme is the key reference point when it comes to creating secure apps" The signals will be sent from the train operator's control room and the train itself, which is equipped with a Train Collision Avoidance System. Critical scenarios can now be easily managed with the Tactilon Dabat and the 'track worker protection'. "Our SmarTWISP application developer programme is the key reference point when it comes to creating secure apps," says Rahim Zaknoun. "It enables the innovation and professional application development on the top of Airbus' existing communication technology. It boosts our strong developer ecosystem."
Experts sections